Perched on a hillside in the Majestic Marche countryside, Claudia and Carlo have transformed a 600 year old ruin into a beautiful home away from home. Much more than your typical B&B, this is Malatesta Maison.
Taking a road trip always creates beautiful emotions. The excitement pre-departure, the desire to reach the destination as soon as possible, the chitchat and loud singing along to music. The feelings between travel companions are intensified and transformed into a beautiful relationship. When we left with Andrew and Maria Teresa, we couldn't wait to share the beauty of Malatesta Maison with them. We were so looking forward to seeing Claudia, Carlo, and their daughter Isabel again, as we hadn't seen them for almost a year! We were sure that our fellow travellers were going to love them like we did. The first time we went to Malatesta Maison was in July 2014.
Close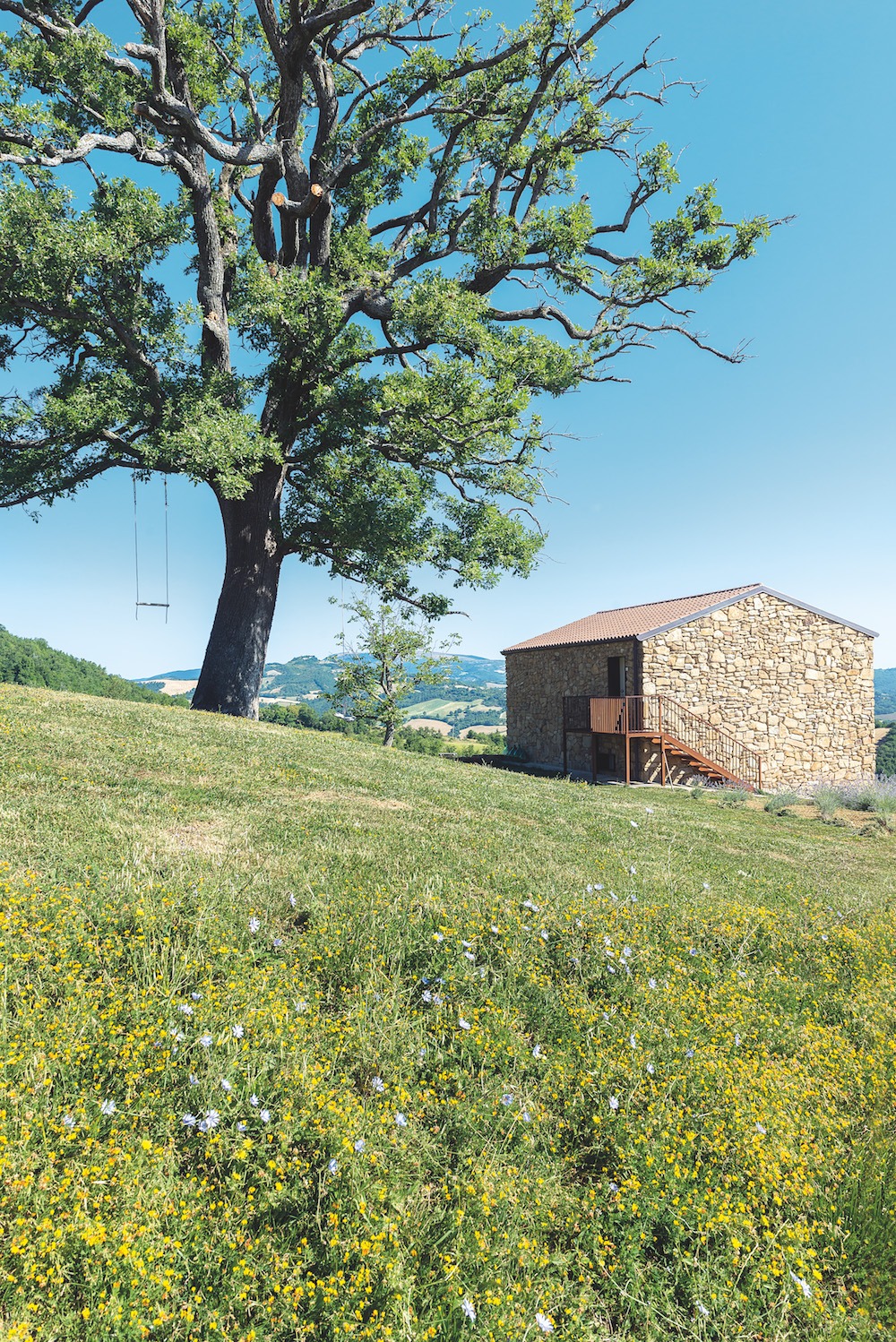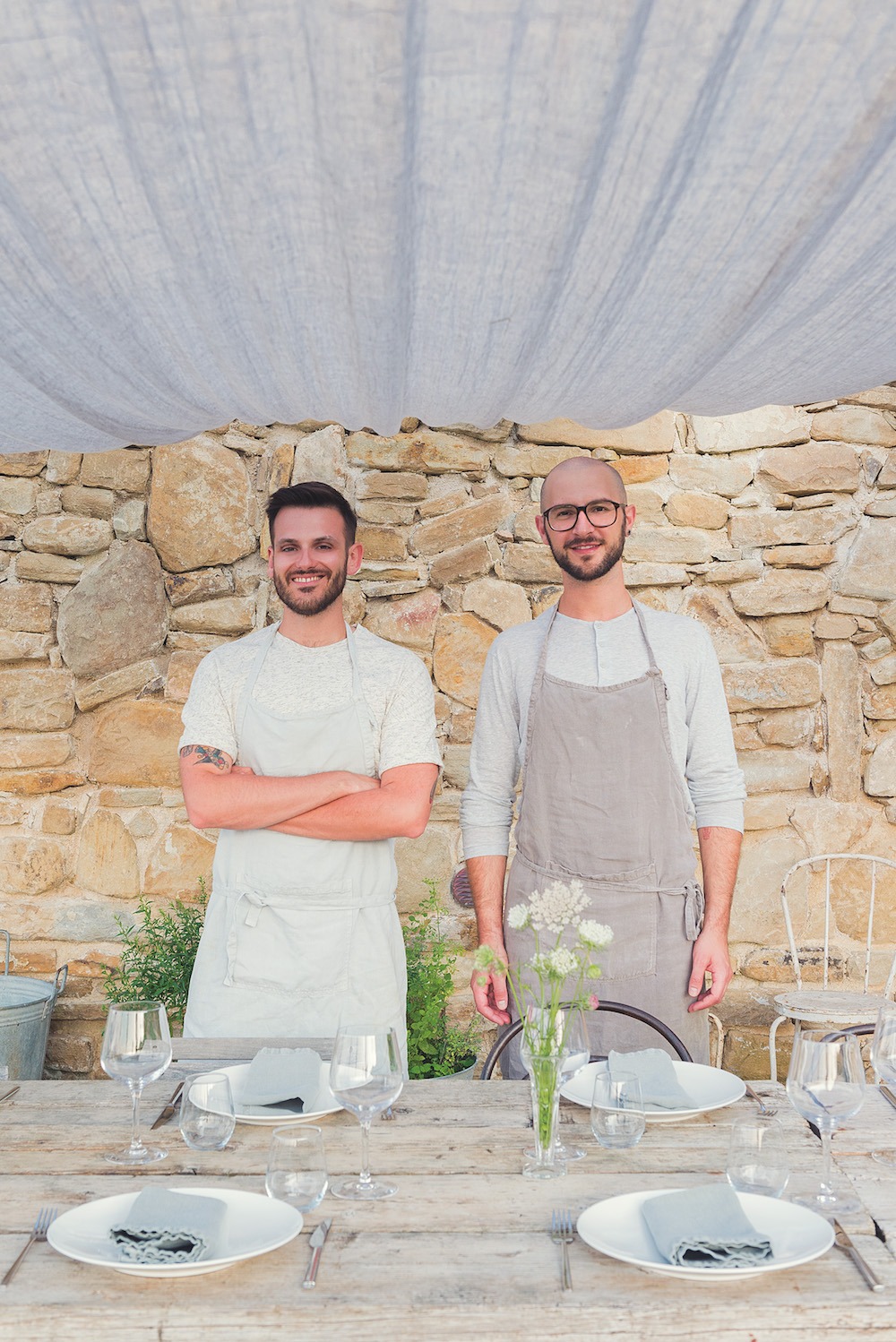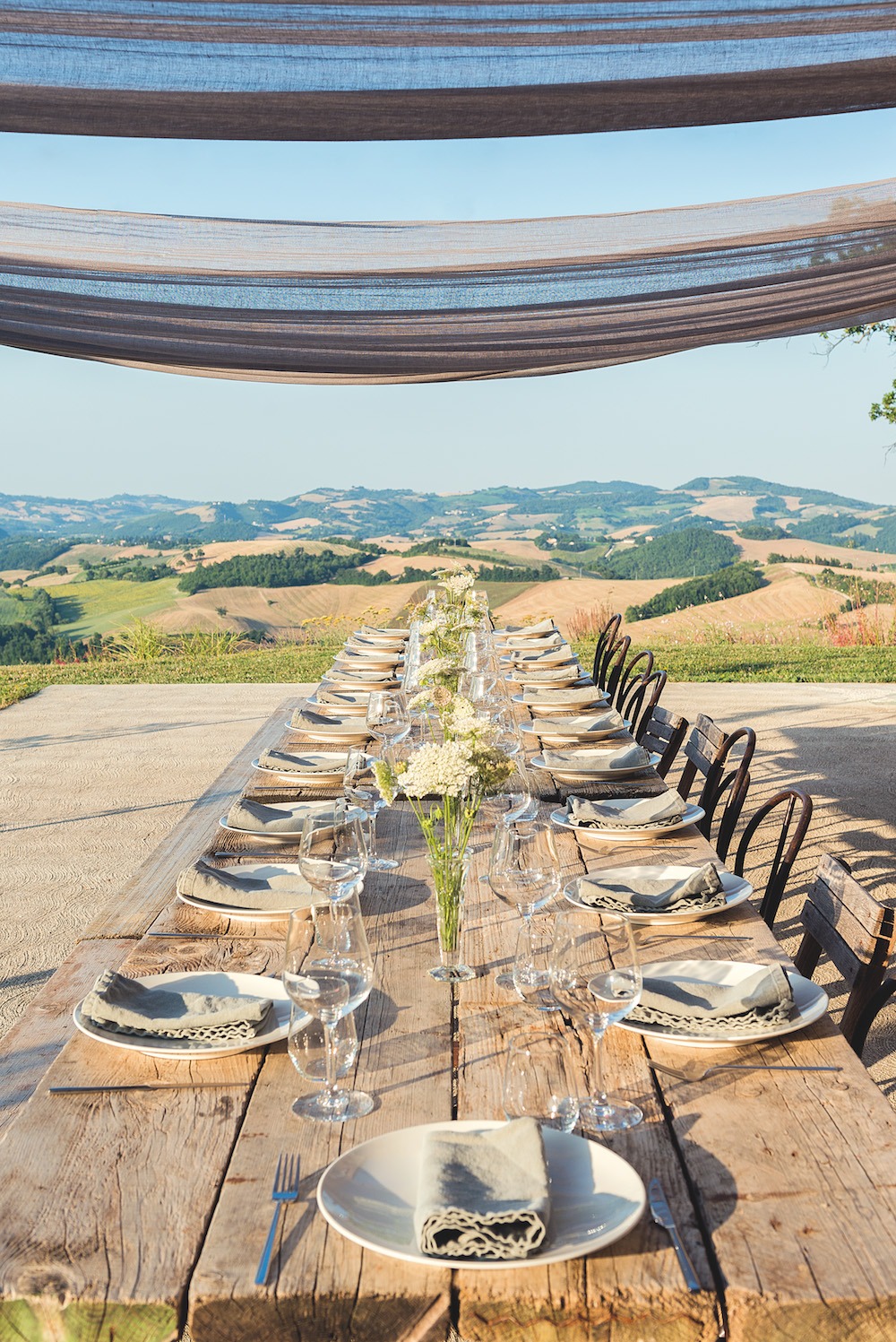 We still remember the strong desire to discover this place which had enchanted us ever since we'd seen photographs on their Instagram. We arrived just as the sun was setting and the beauty of the hills went straight into our hearts. The table was already set outside for dinner and the atmosphere was indescribable. Claudia and Carlo sat down with us and we were all so excited to hear their story. We felt right at home and talked like old friends around the table. We could feel the passion and love surrounding this project and everything that makes it unique. This was more than just a beautifully decorated place with great food, surrounded by a magnificent landscape. The difference here is the people who know how to welcome you, who make you feel at home, and who allow you to experience something truly unique in its simplicity. People who have made hospitality their lifestyle choice. The gift of Malatesta is to rediscover the taste of home and the magic of relationships between people.
Close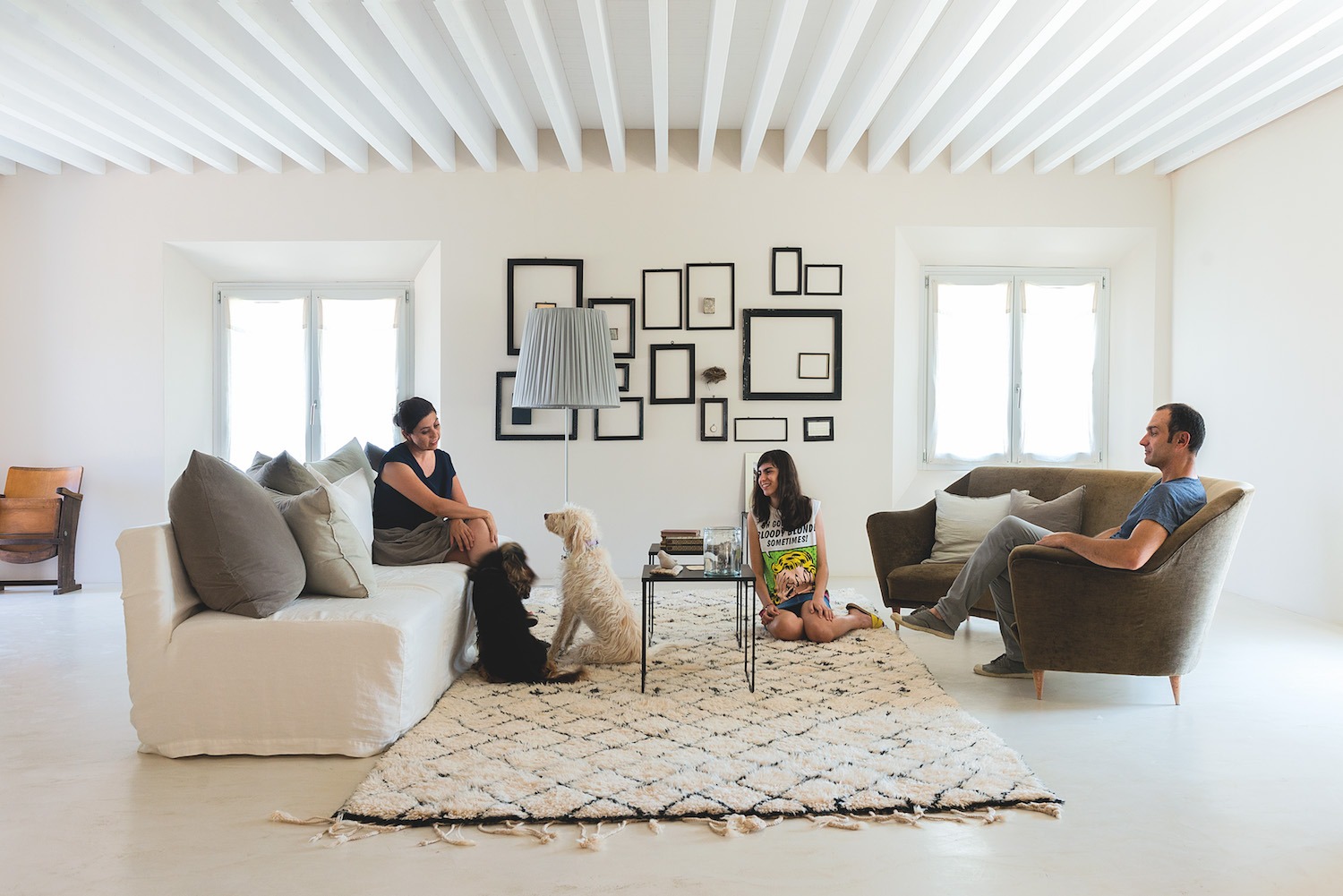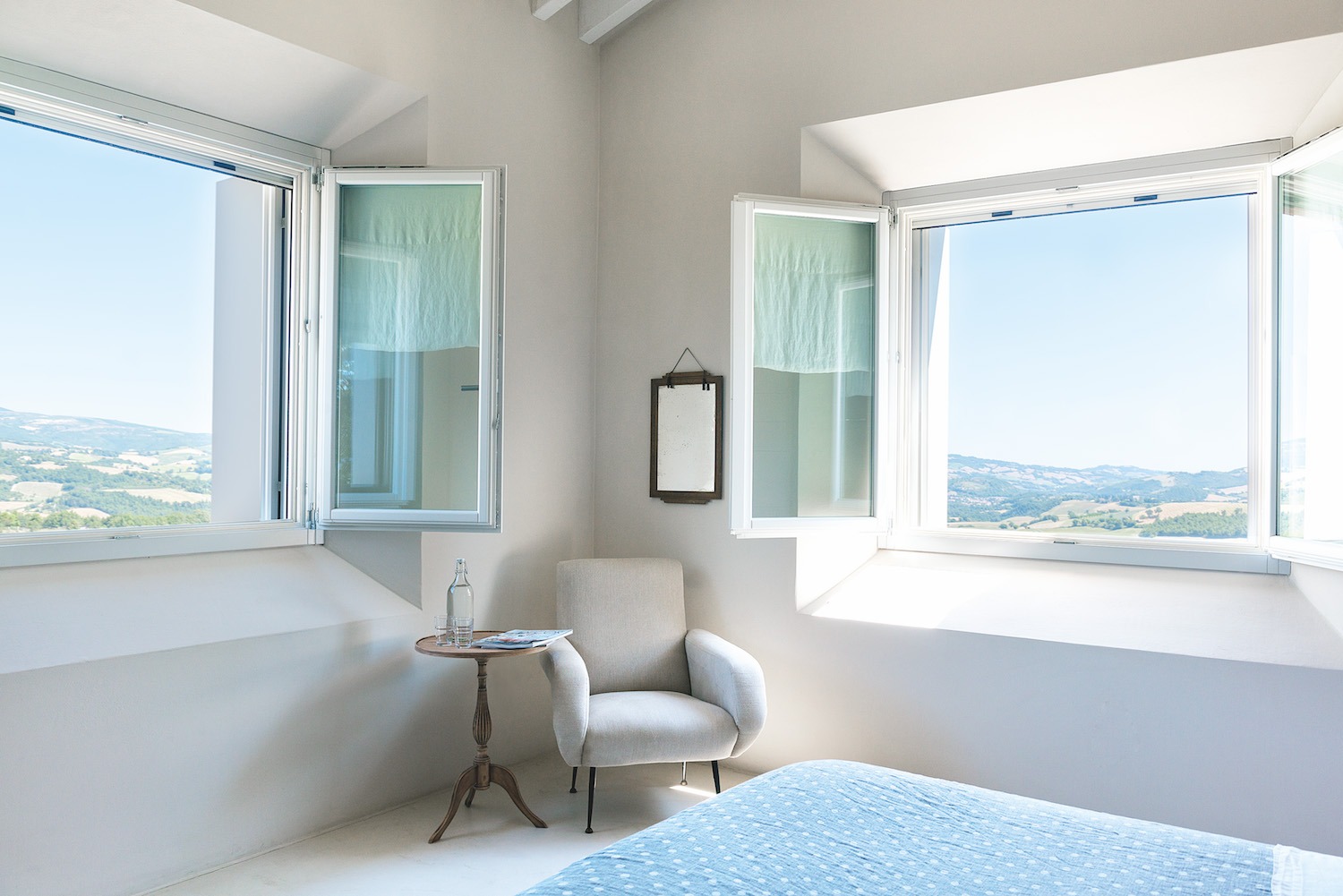 Close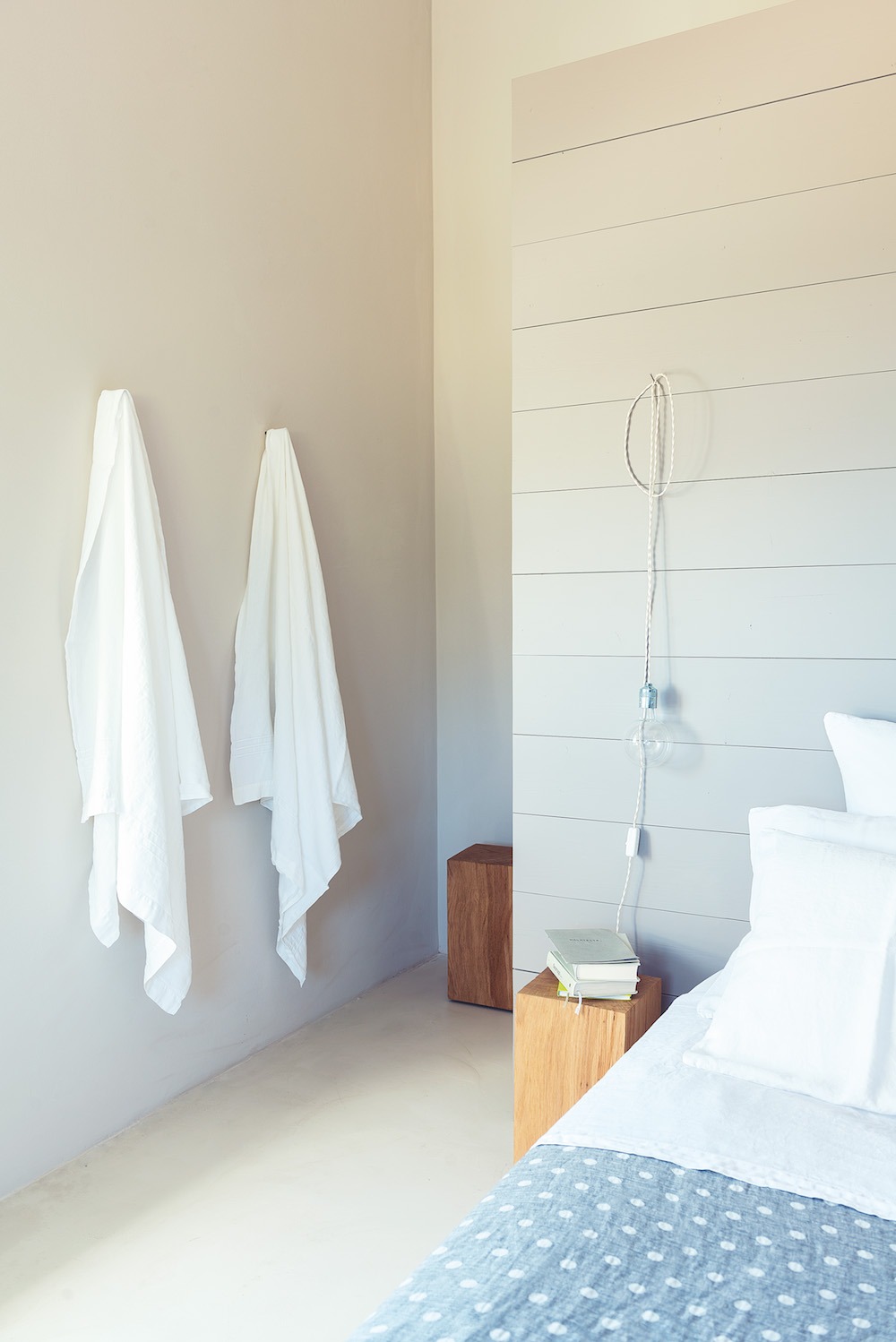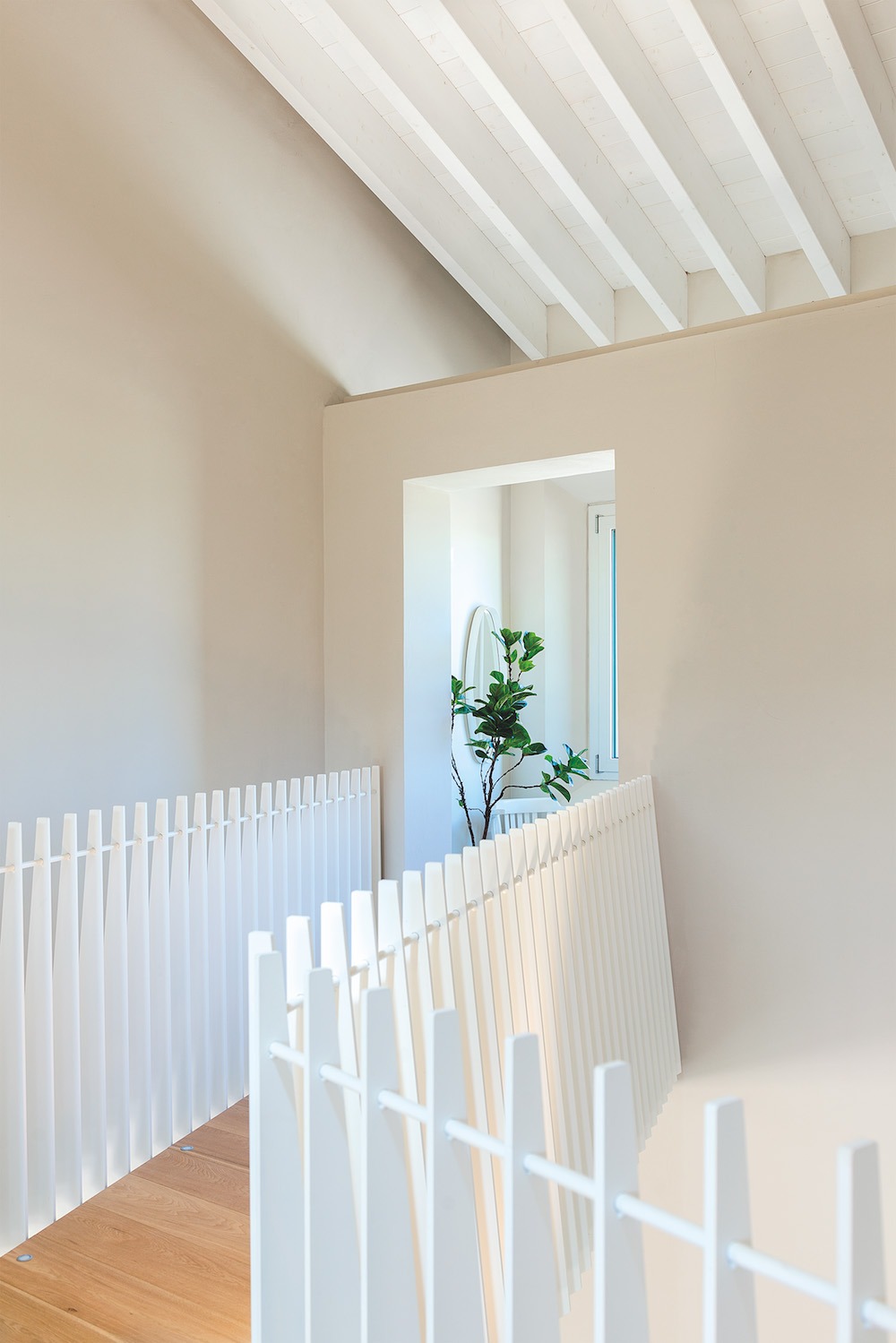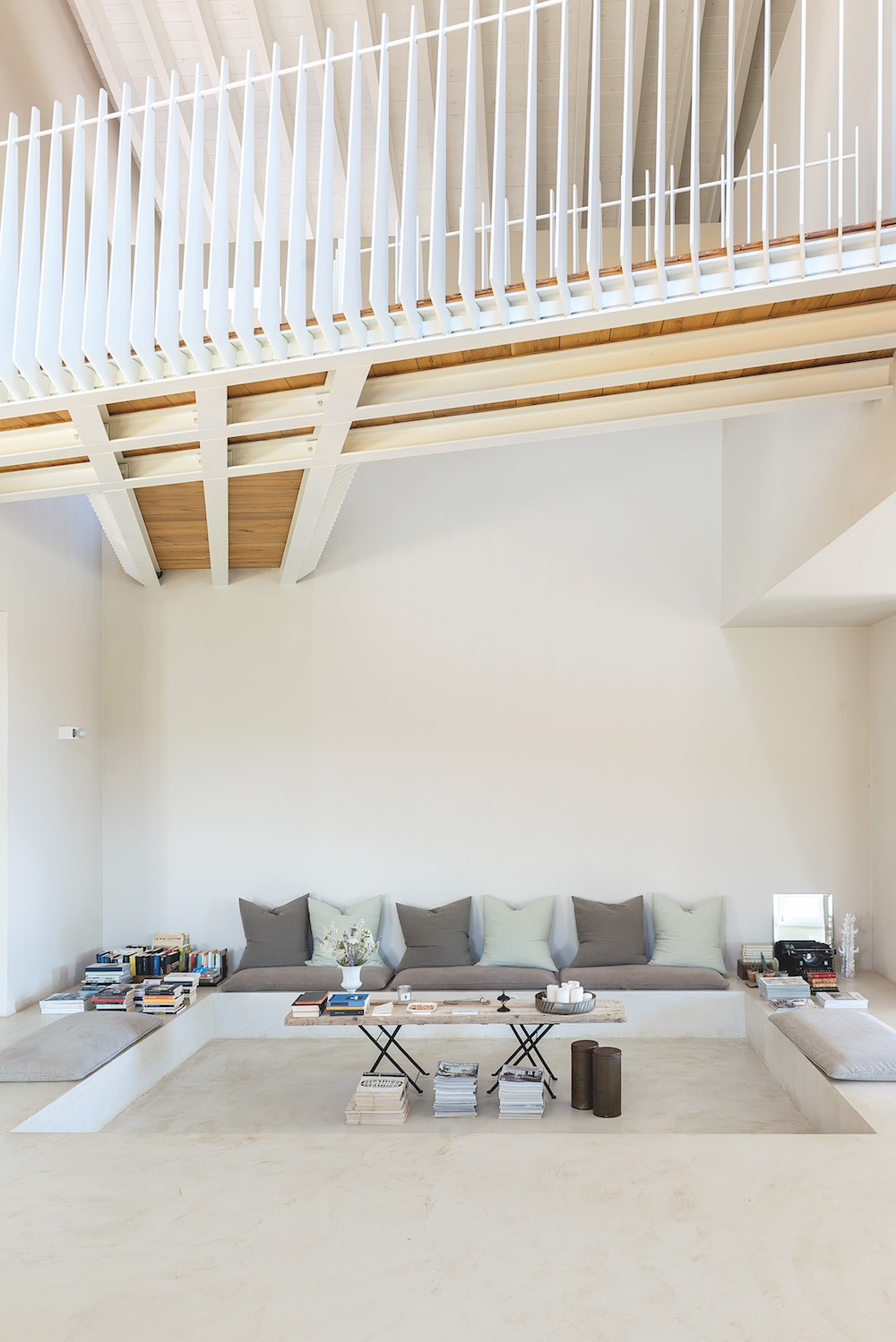 Claudia, tell us where you come from and how you two met.
I was born in Chile but I moved to Padua when I was young. Our parents knew each other for a long time and one day we spent the afternoon talking, and it was then Carlo and I realised that we had a lot in common. After a year we moved in together!
Where did the desire come from to open the doors of your home as a bed and breakfast?
We have always had the desire to do something together. After a holiday in France we fell in love with the Maison d'Hotes (French hospitality) and we decided to make our wish a reality.
How did you two feel when you found the house?
Overjoyed because it would be a major change in our lives, and it had taken a long time to find the right place. It took a lot of courage at the beginning; we spent years looking and when we bought it, the house was in complete disrepair, but we fell in love straight away. Thanks to a local historian we discovered that, for a time, the house was the property of the Malatesta family of Rimini and its construction dates back to the late 1400s.
«When a guest arrives we try to give them all the information about the area from a cultural and gastronomic point of view. Over the years we have organised several events such as art exhibitions, dinners, and lunches».
Why do you think people are so attached to you and Malatesta Maison?
What a difficult question! We honestly don't know. I think it happens spontaneously because we share with our guests the way that we are. Our guests find themselves in a familiar, simple, and welcoming environment.
What is it like to live on top of a hill? How is your relationship with the surroundings?
Living here is wonderful. To look out at the landscape completely fills the soul and, in more peaceful moments, you have time to enjoy and never grow tired of it. It is a very quiet area; if you want the bustle of city life you have to find it out in places like Fano, Senigallia, or even farther. We have created some wonderful relationships with people in the territory, and here everyone has a different rhythm. People are more genuine and always willing to offer a little bit of their time.
Close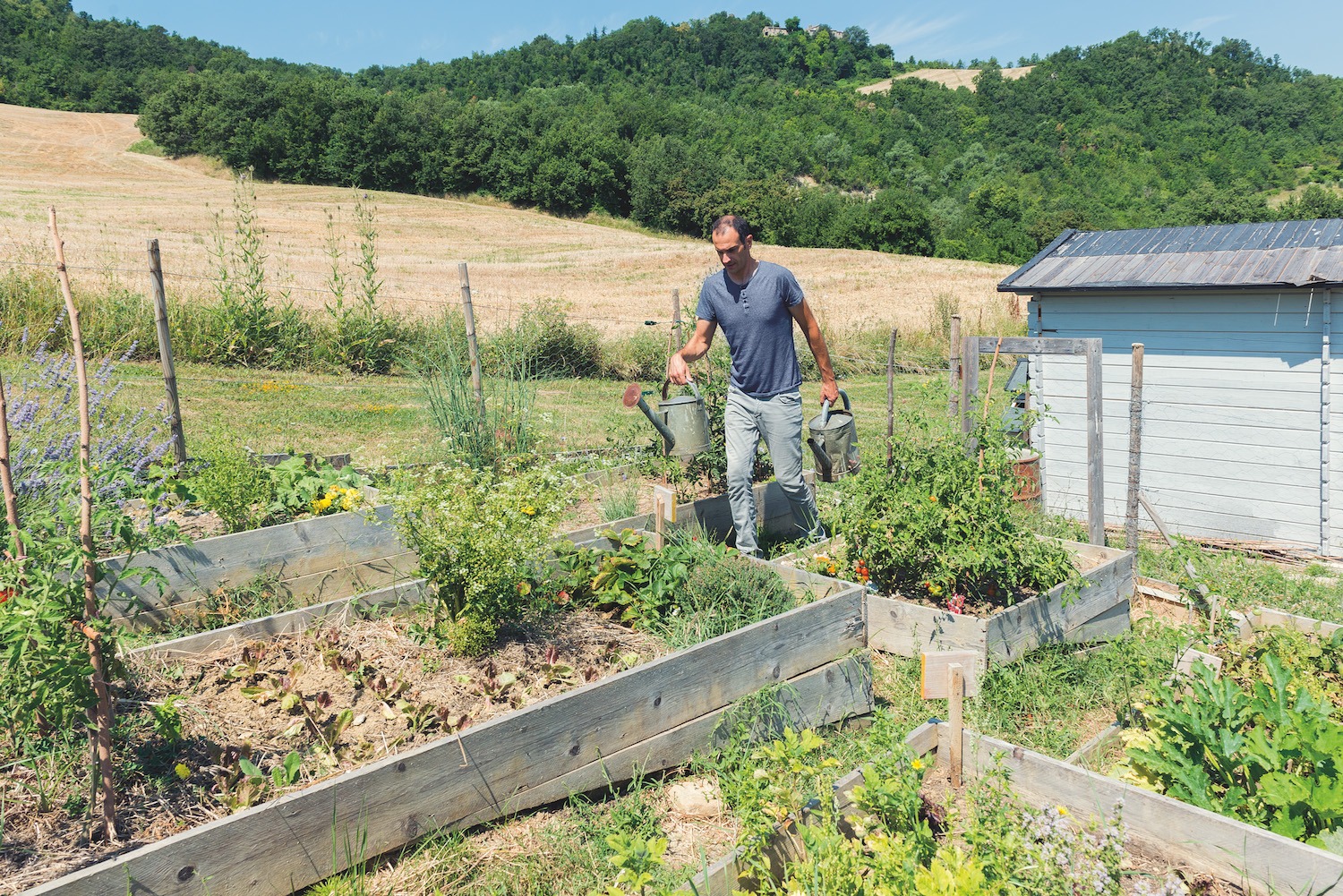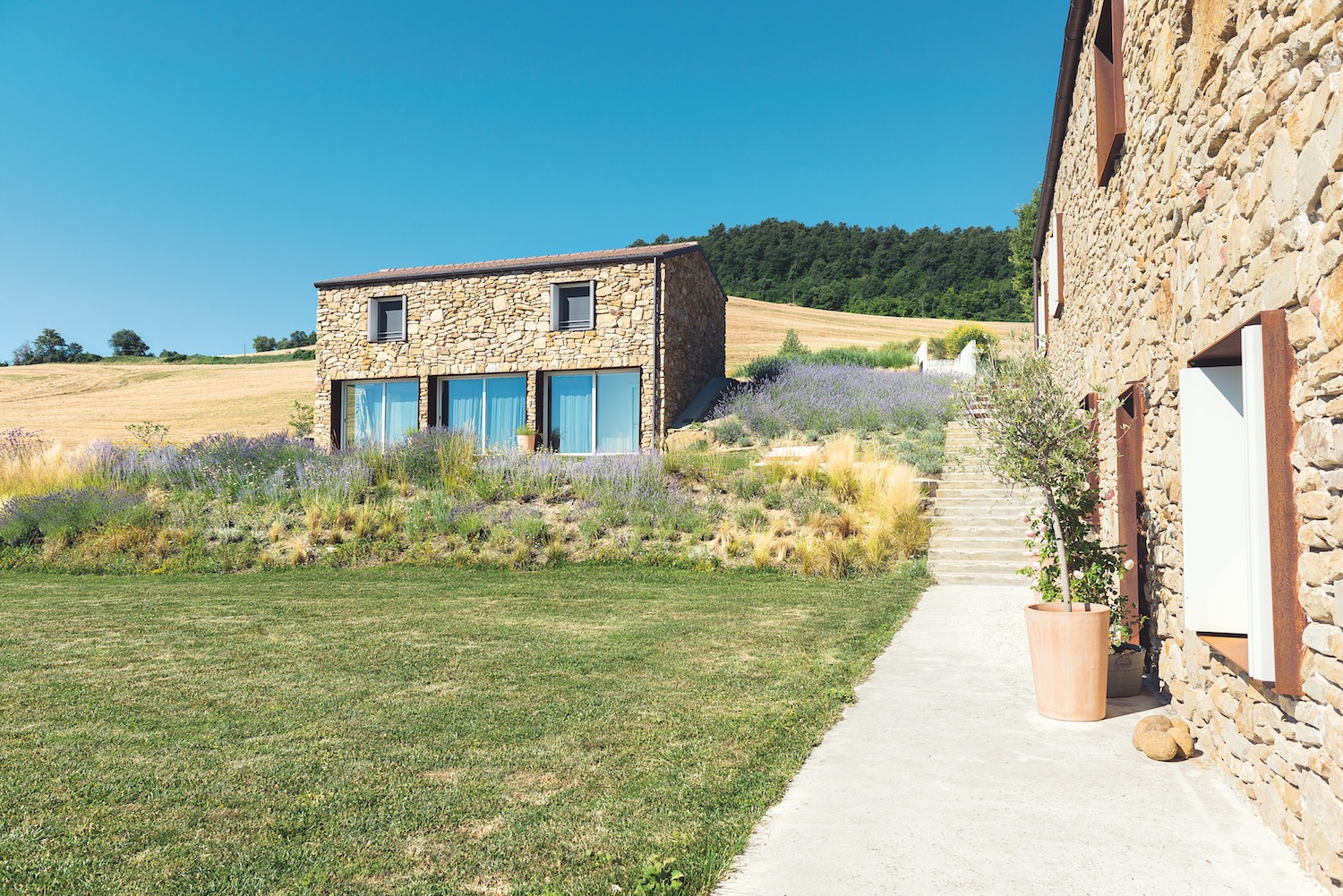 What do you like most about sharing your home with your guests? Many of them become friends and often return to visit you.
What we like most is to make our guests feel at ease and at home. We love to sit with them for a chat, to have a coffee, and exchange ideas, opinions, and stories. Often from this sharing, the ties of friendship emerge.
What does Malatesta offer that is different to the usual bed and breakfast?
We think people choose us for how we are furnished, the attention to detail, and for the family environment. When a guest arrives we try to give them all the information about the area from a cultural and gastronomic point of view. Over the years we have organised several events such as art exhibitions, dinners, and lunches. You guys were the first to come and cook here with me, and I hope you will keep coming back! This year we also want to offer the chance to dine here regularly, thanks to the help of a young local chef. As in a real home, sharing is the real value and the more people you have around you, the better you feel. For us, sharing is cooking with Claudia in her kitchen and sitting around the table with friends and guests. Her cuisine is magnificent and her style unique so, ever since the first time we organised a dinner here with them, we love to come back together from time to time and create a type of magic that can only spring from the kitchen.
Stefano and Riccardo from Gnam Box invite creative people to come and cook in their kitchen in Milan, where they document the recipe and present it on their web.