Atop the rugged cliff sides of the Calabrian coast, a contemporary structure roots firmly to the sun-baked dirt.
Earthen and cave-like, the geometric dwelling blends seamlessly with the dust-worn boulders and desert palms beside it, offering a grounded refuge from the wind-blown terrain. But despite its weighted facade of cocciopesto, its presence treads gently on the land.
Close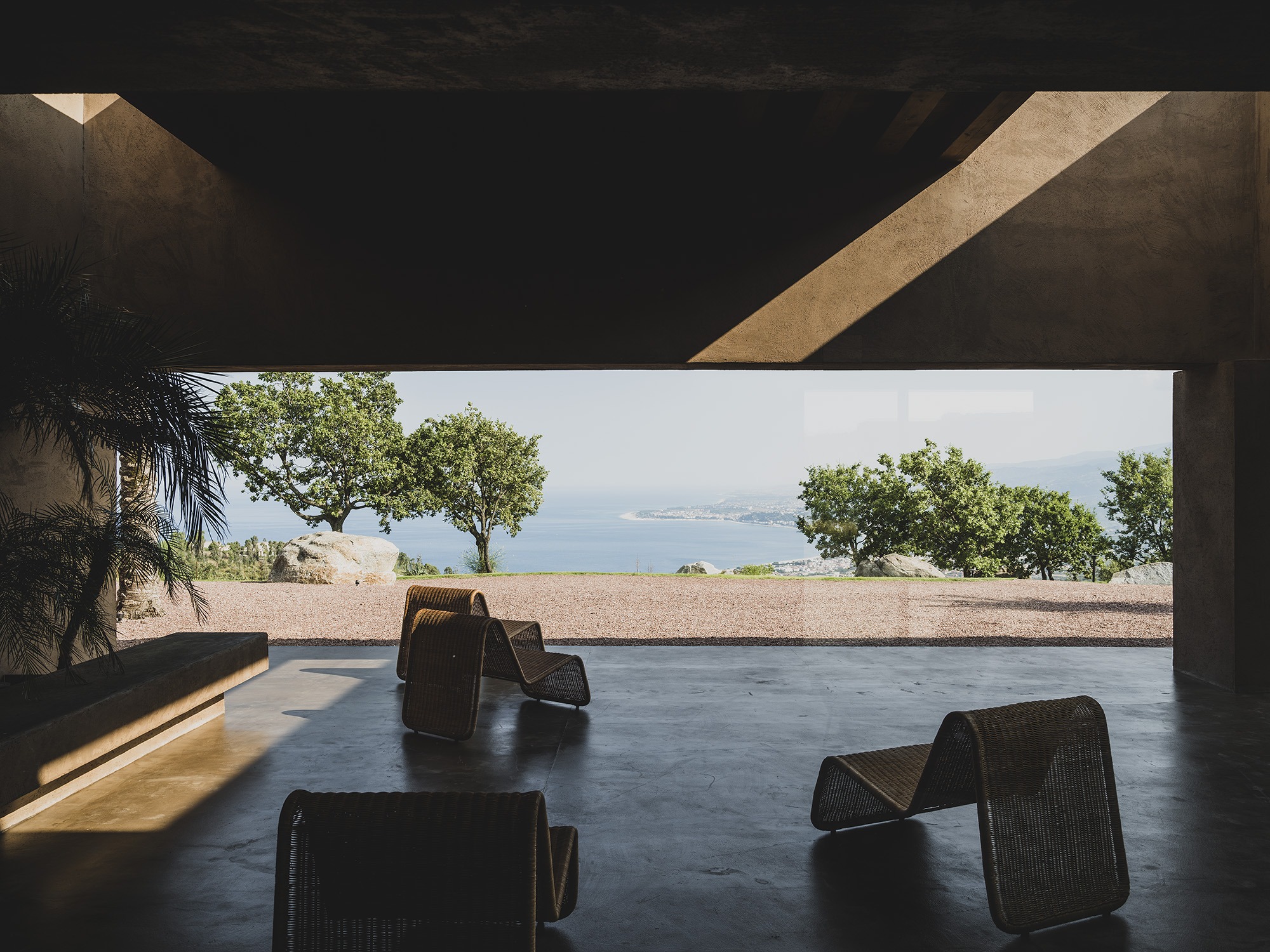 Conceived as a "house that looks," this modern villa was designed to offer a reflection of Calabrese heritage—a vantage point from which to enjoy the virtues of the region's culture and topography. Instead of acting as an autonomous element within the basin, however, the rectangular framework aims to become a part of its ecosystem by embodying both its tradition and wildness. Though Villa Ra is a conventional Mediterranean home at heart, as it provides a place of respite and shared community, it is set apart by its spatial composition and materiality, which create a visual and tactile continuity between landscape and architecture.
Close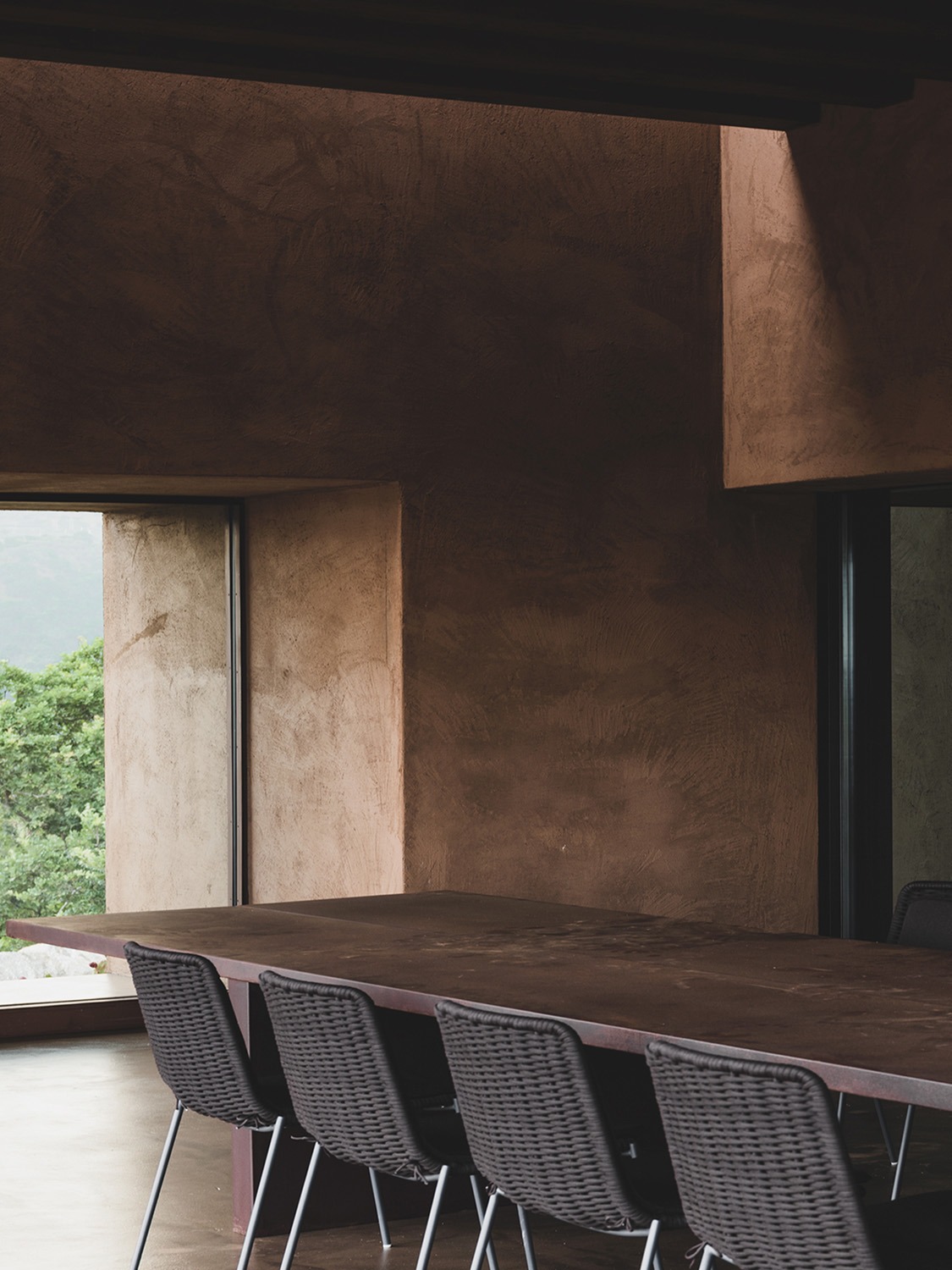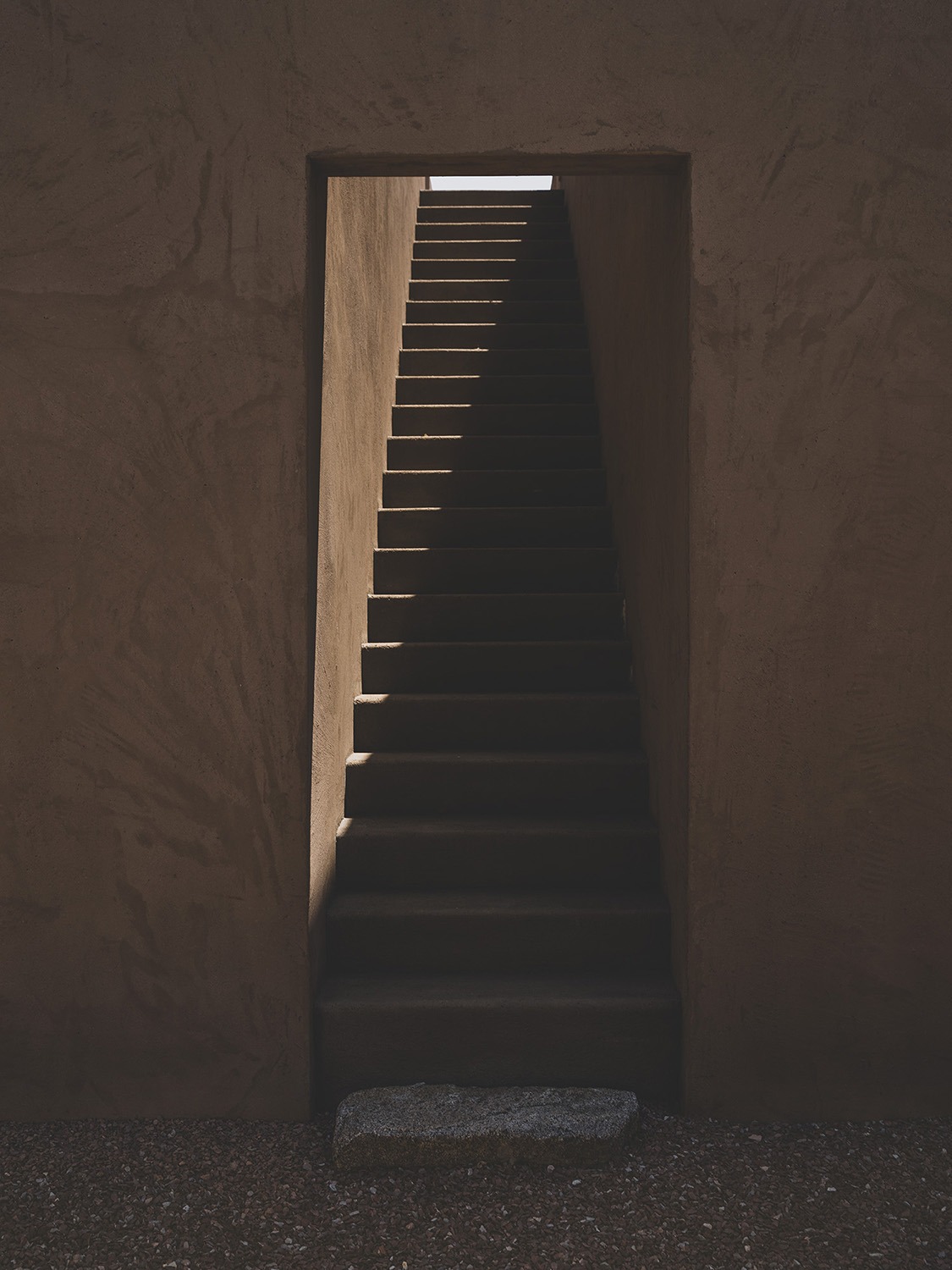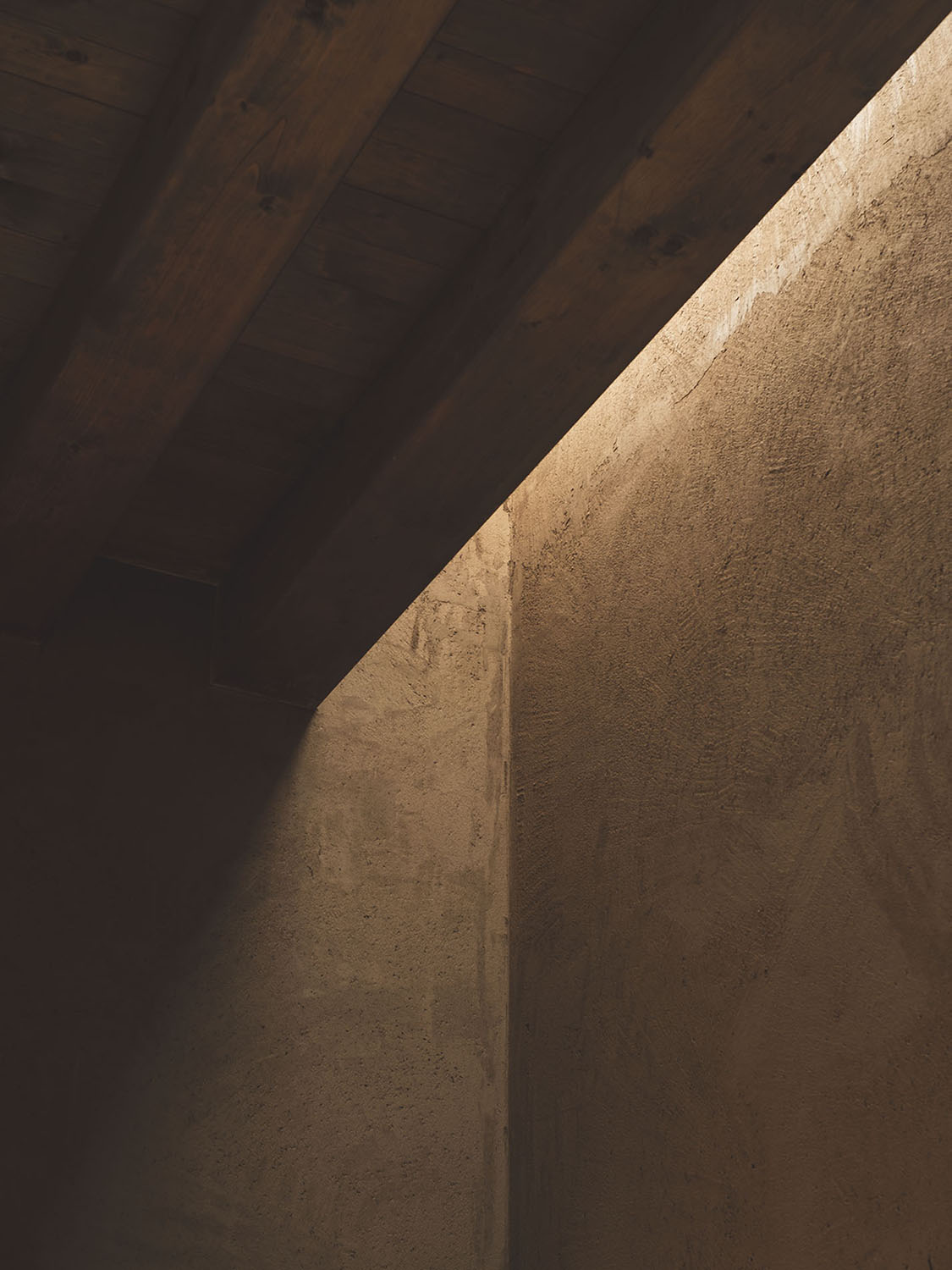 Even at a distance, this quality is recognisable. Seemingly enclosed, the umber-toned home is made up of a series of overlapping slabs that jut from the soil to outline vistas of the gulf beyond. Together, the thick, fictile walls form an abstract viewfinder that guides gaze forward, building an ocular bridge from earth to sea. At its threshold, this use of leading lines manifests a sense of discovery, and safety, within the formation.
Close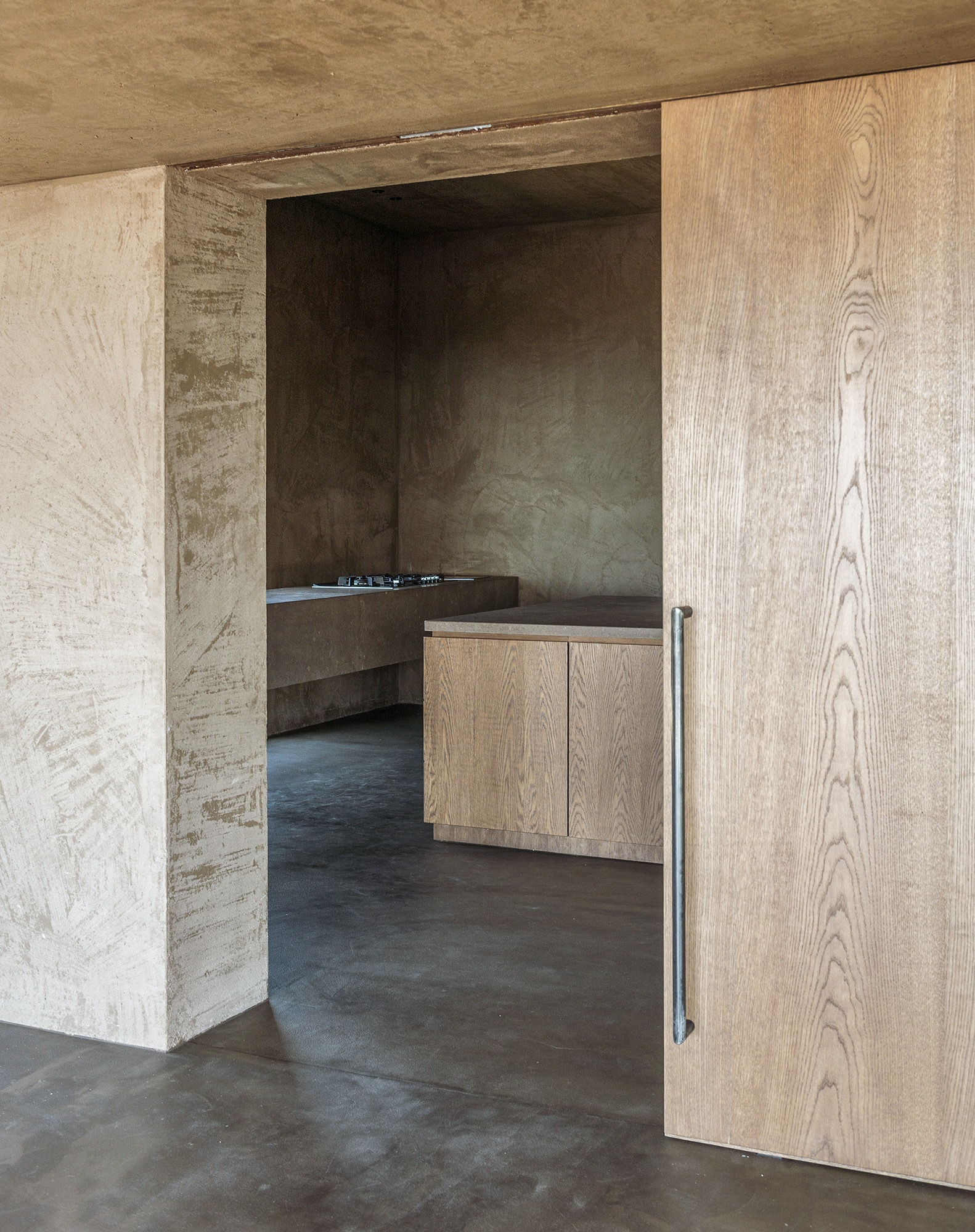 Once inside, the villa's connection to the environment is unmistakable.
Close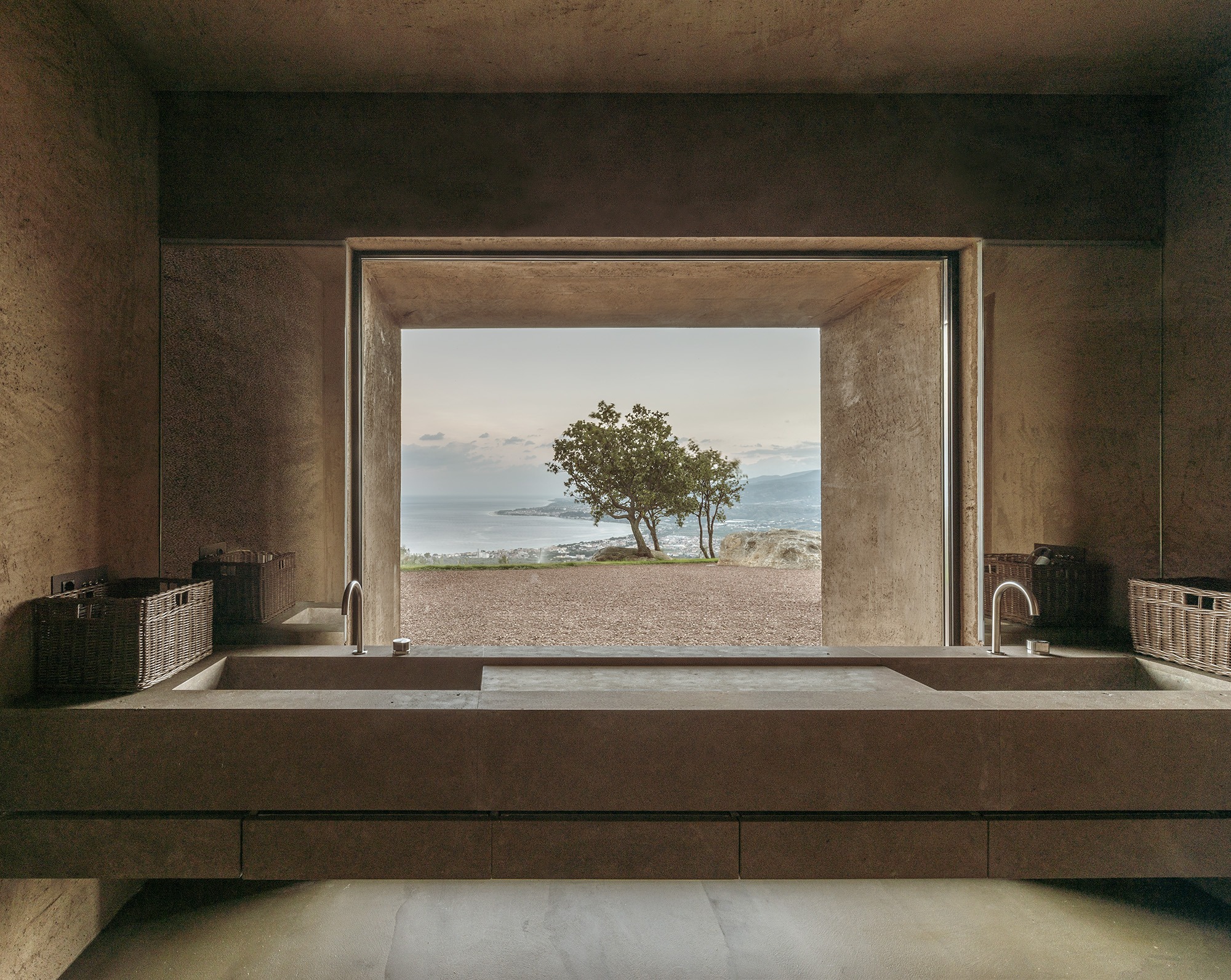 Designed in a double-axial orientation—a layout derived from the traditional Italian villa—the vectored dwelling fosters different moments at every enclave. On the north-south axis, three main spaces yield a gradual progression toward the sea, each one further embedding the home and its inhabitants in the Calabrian backdrop. Beginning with the entrance patio and continuing on to the main living area and portico, this sequence serves as the primary introduction to the interior space and provides an intimate meeting point between nature and communal living.
Read more in our new book: LIVING IN, edited in collaboration with gestalten.
Close