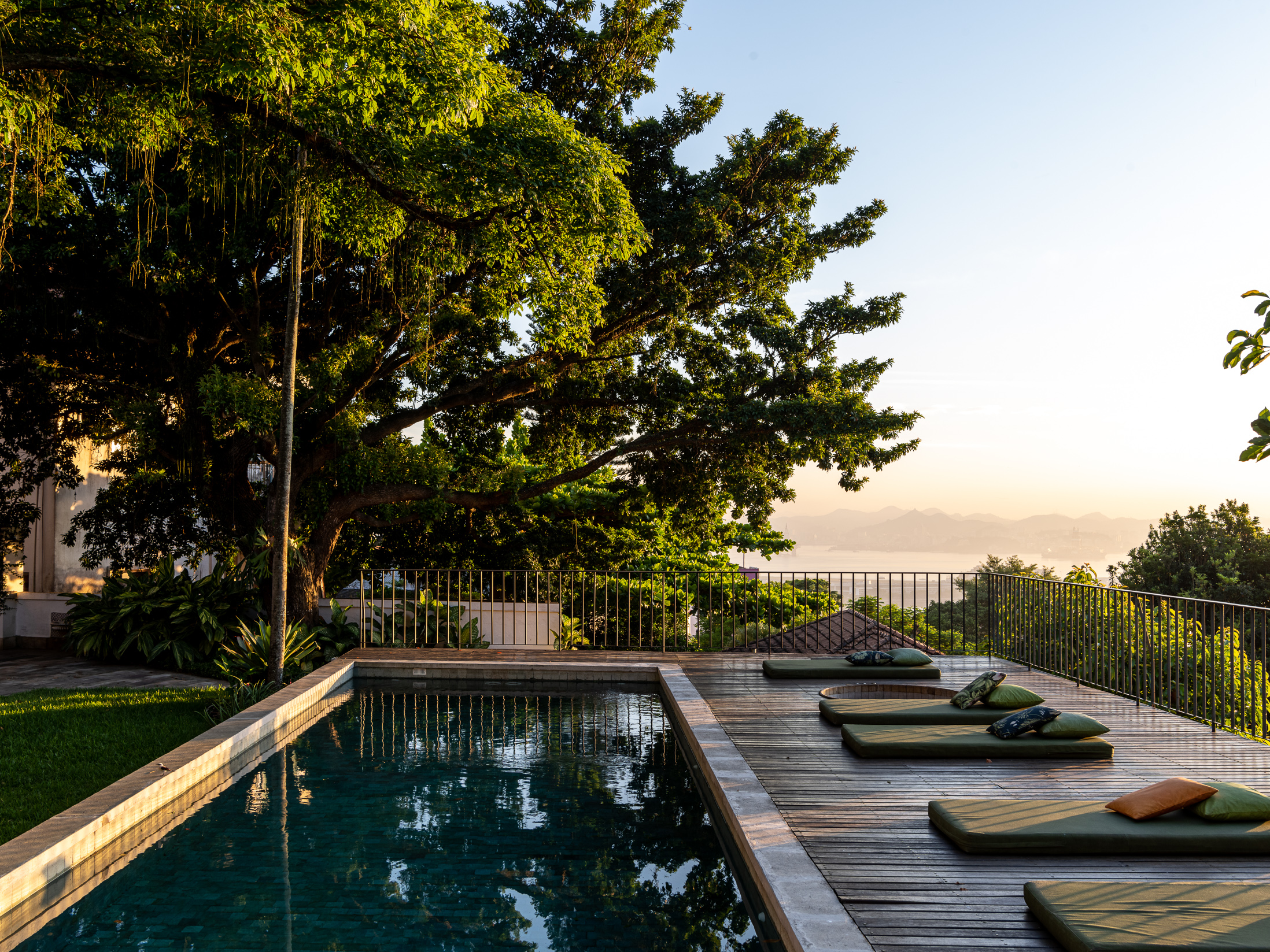 "I wasn't initially looking for a place in that neighborhood, but I eventually stumbled upon that house. And I ended up making an offer to buy it right away", says Pierre Bident-Moldeva, the energetic owner of the stunning Villa 'Chez Georges' located high on a typical lush hilltop of Santa Teresa in Rio de Janeiro.
Lesser known than its iconic Ipanema or Copacabana counterparts, Santa Teresa is nonetheless the most charming and bohemian district of the Carioca megalopolis, full of artists' homes and ateliers, lively small cafés and popular restaurants.
Close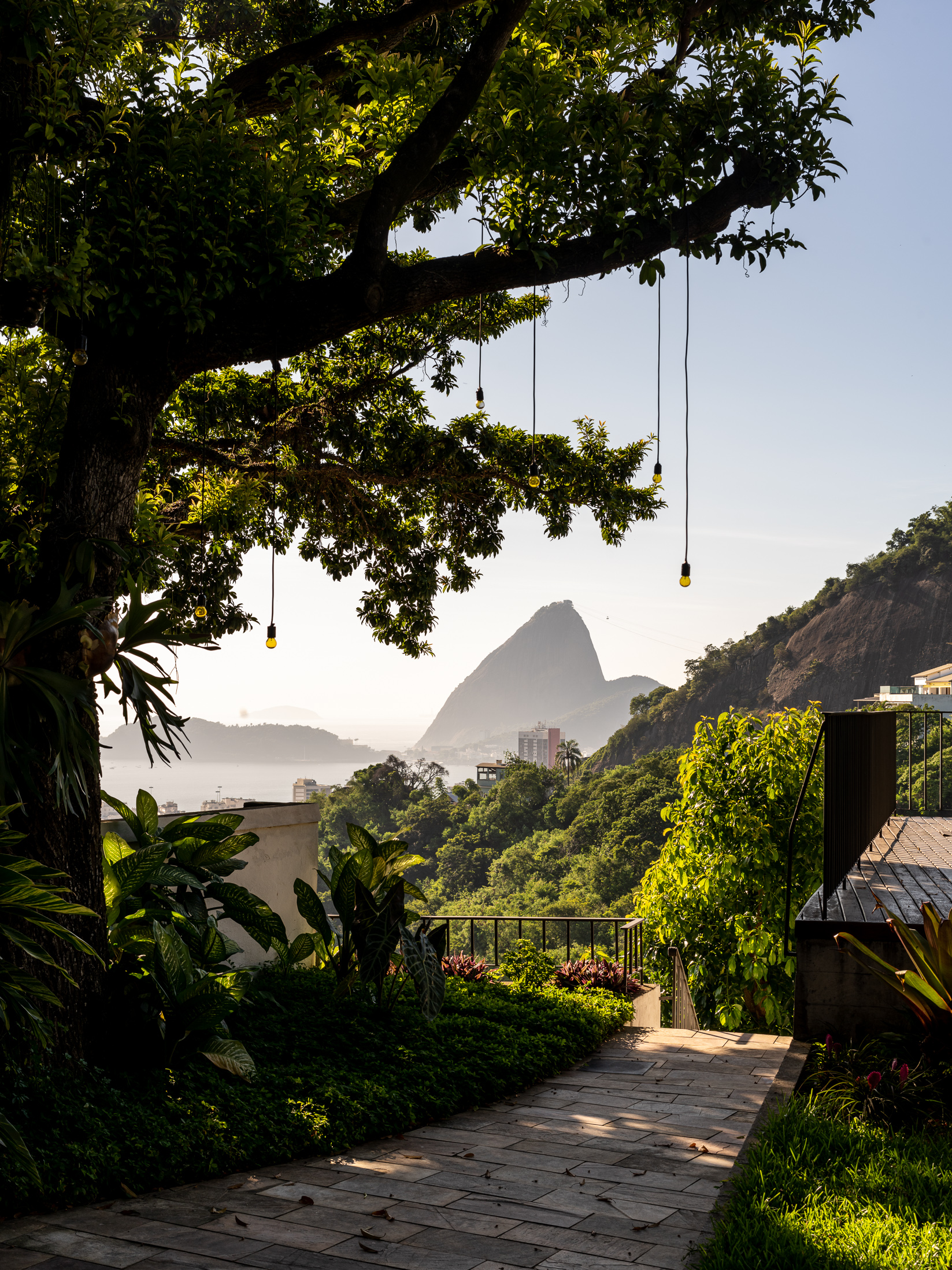 As you walk up the quiet narrow paved road that takes you to the villa's discreet main door, you would never think you're about to discover a hidden architectural gem sitting in an immaculate, luxuriant Mata Atlântica Forest overlooking the city bay and its emblematic Sugar Loaf. The experience —both visual and sensorial— is like being immersed in an enchanted painting by French artist Henri Rousseau, known for his lavish tropical jungle atmospheres where exotic fauna and flora meet in some ravishing vivid graphic traits. 
Close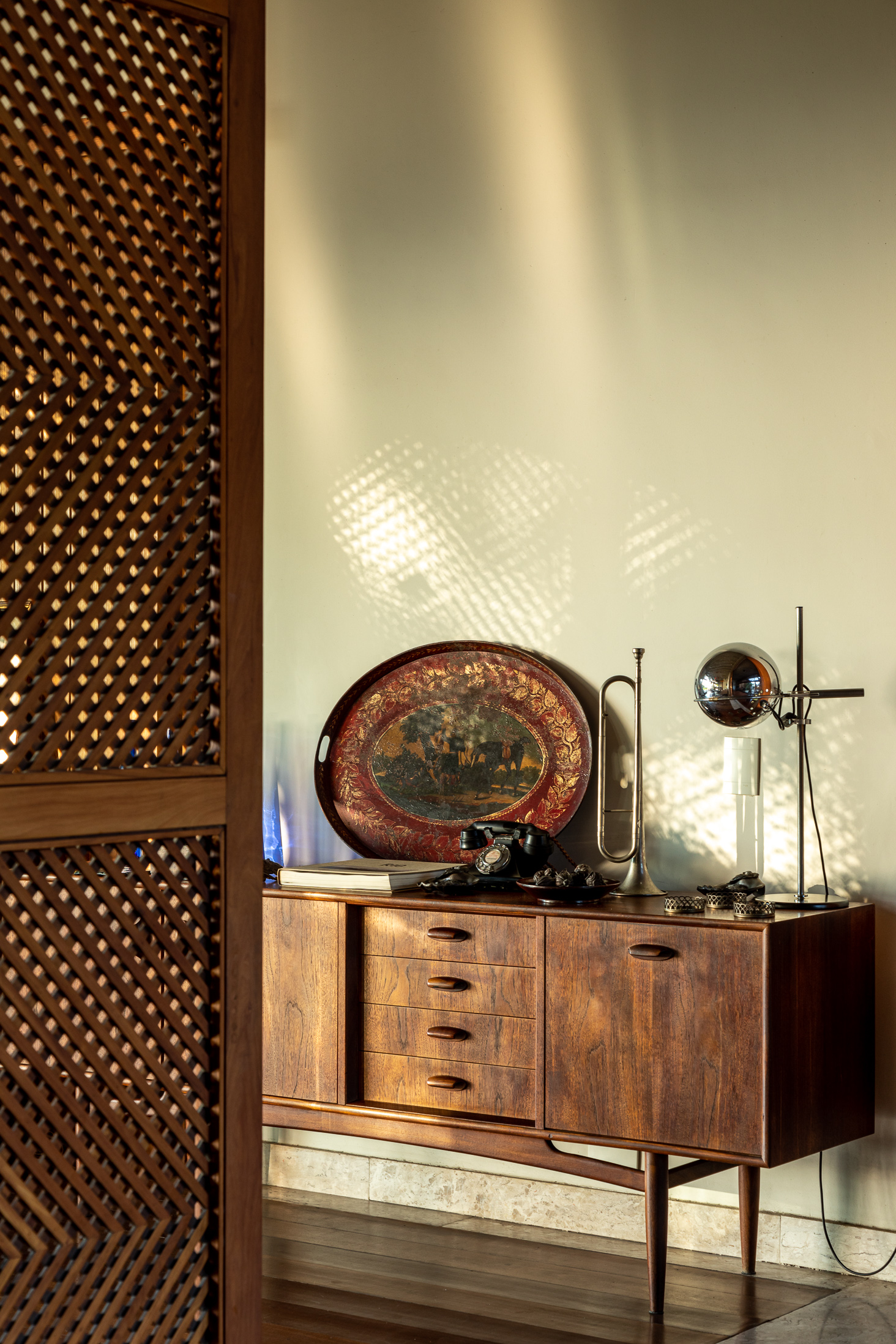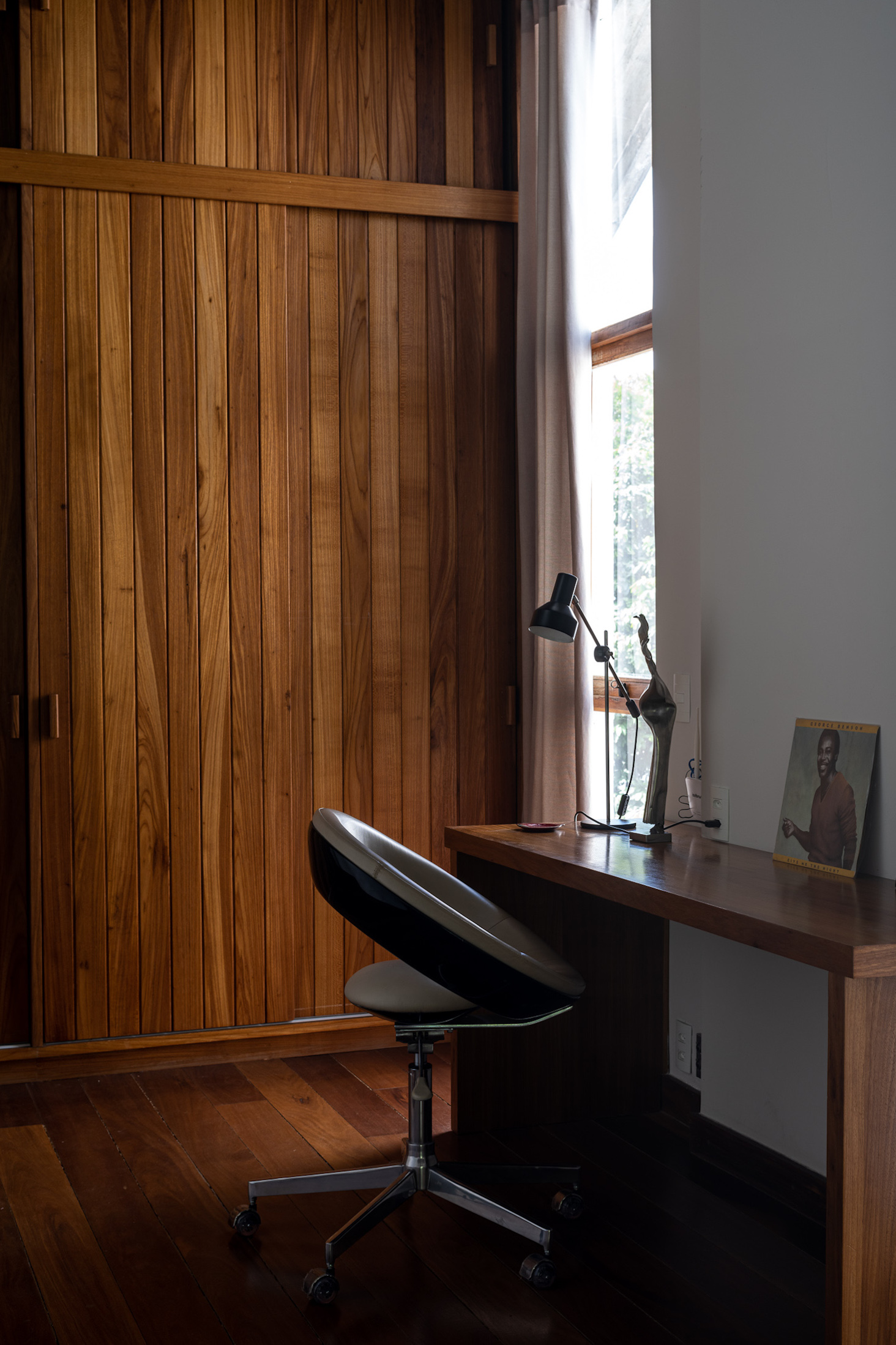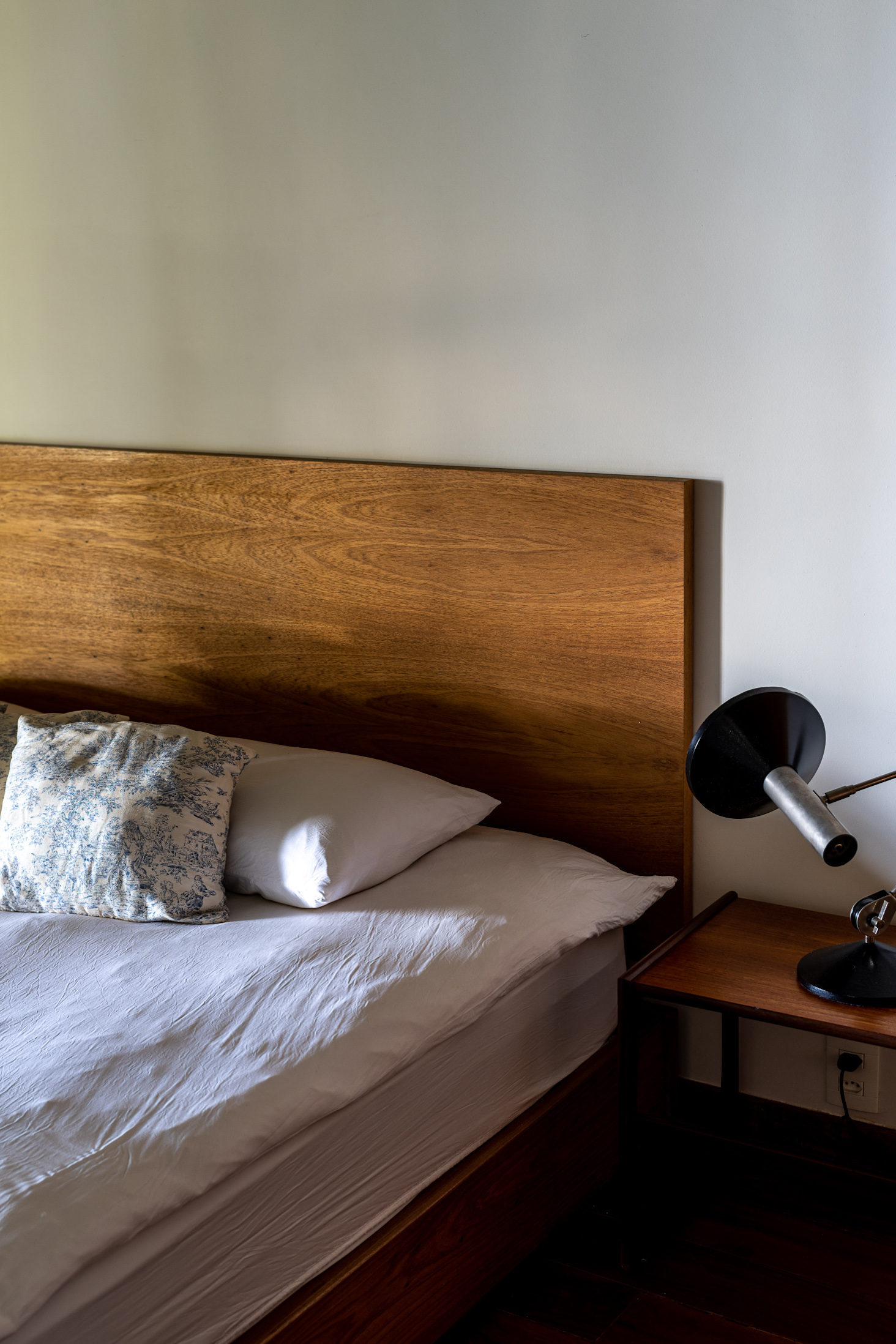 "The protected forest around the house hosts families of toucans that visit us daily as much as little monkeys. When dusk falls, the astonishingly loud song of crickets rising up from the woods is something quite extraordinary" adds Pierre standing by the swimming-pool that opens up over that jungle and probably one of the most breathtaking views of the 'Marvelous City'. Built in the 1970s by Carioca architect Wladimir Alves de Sousa, this stunning 1000m2 villa encapsulates Brazilian modernism and brutalism through its minimalist but expressive interplay of of raw concrete and exotic wood. 
Close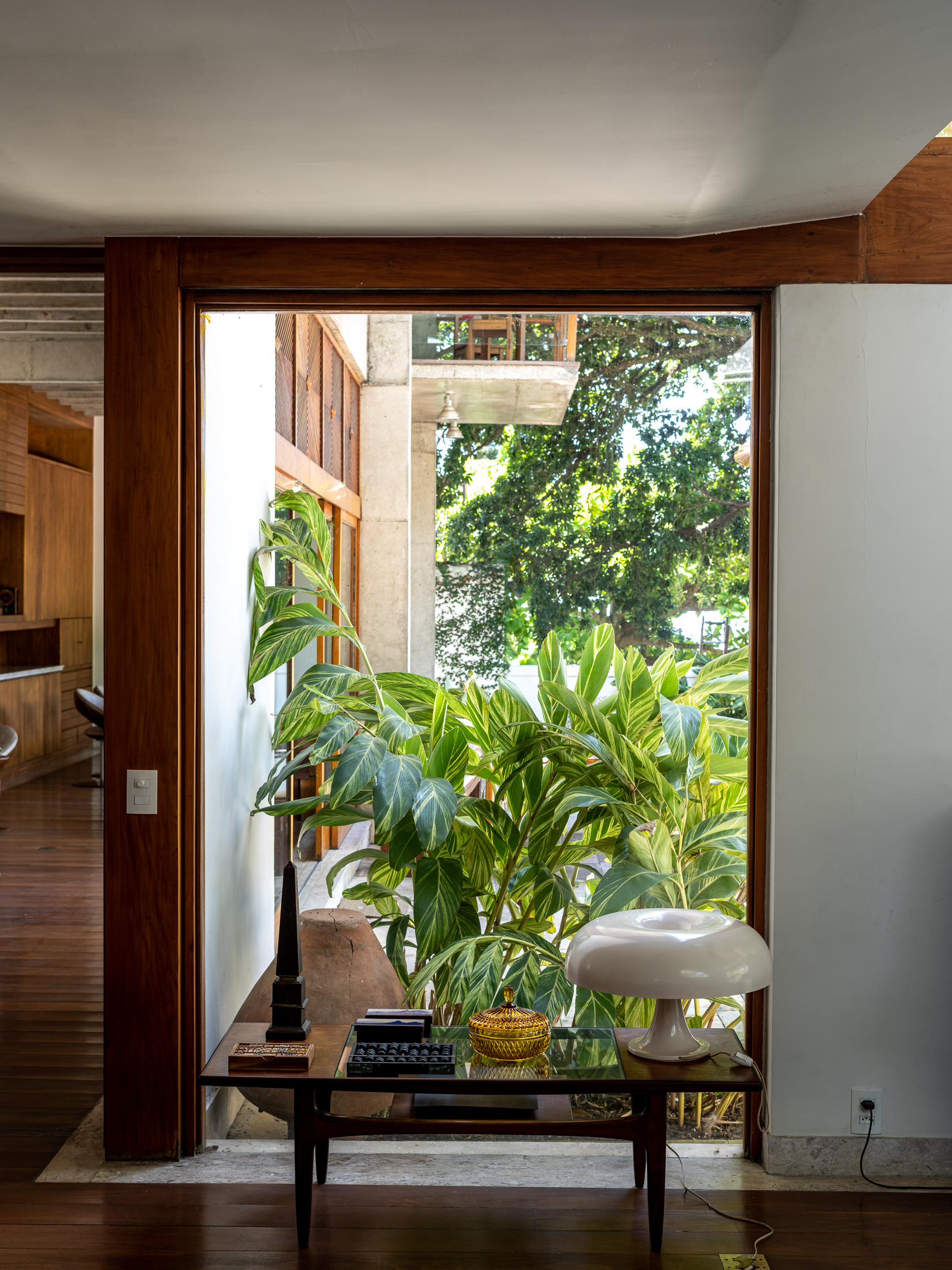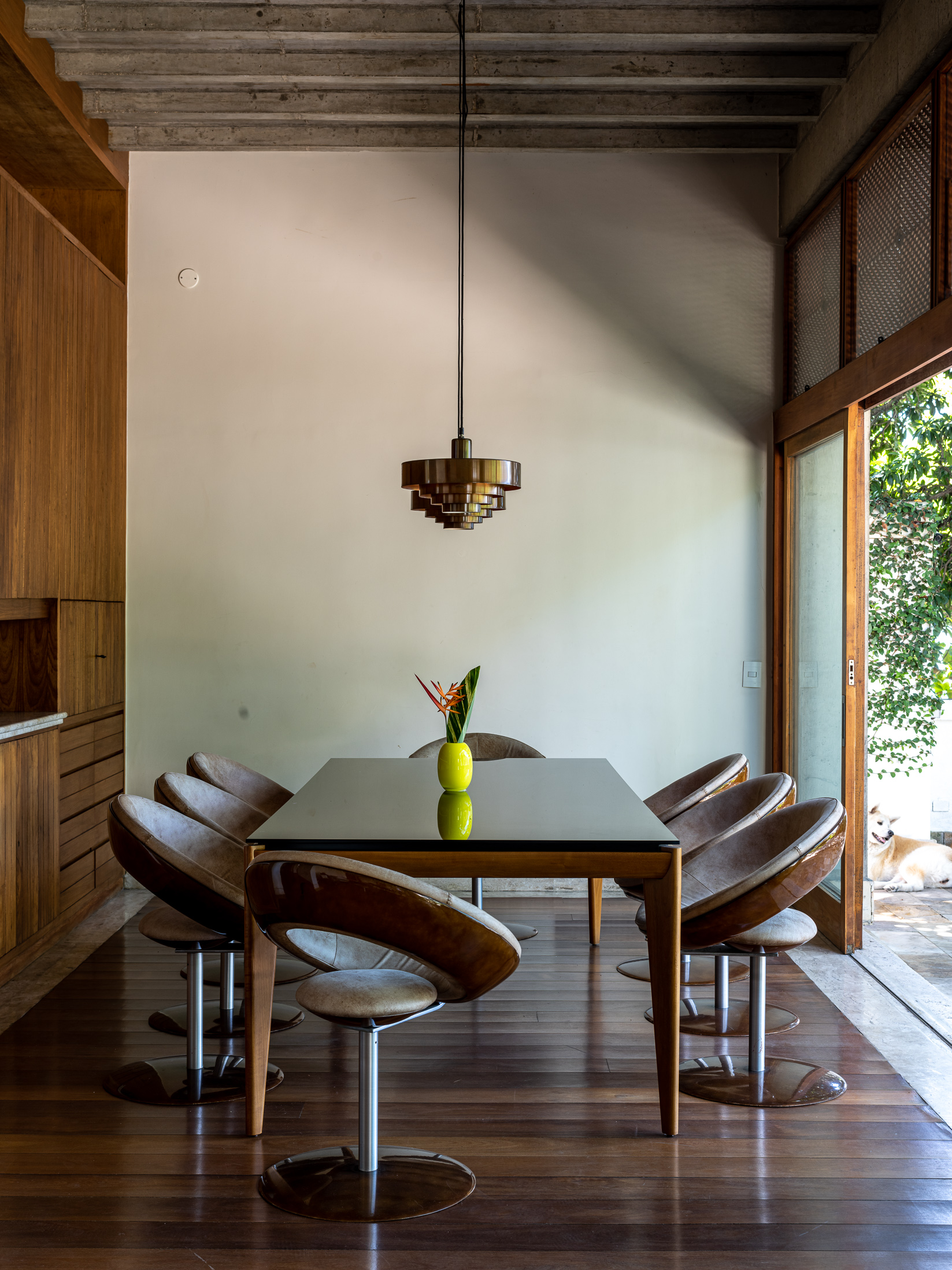 A contemporary of Oscar Niemeyer and Le Corbusier, Alves de Sousa's signature stands strong here: rays of massive featherweight concrete arches overlaying the six meters high entrance, handmade clay tiles vertically covering giant walls, sophisticated wood panels of framed latticework like moucharabiehs on top of doors and windows to ensure a natural airflow to the whole space and some huge sliding glass bay-windows to bring the outdoors into any room. An exquisite concrete and wood canvas for the new French owner who undertook two years of hard work to refresh the house and adapt it to the requirements of a seven suites exclusive Design Hotel.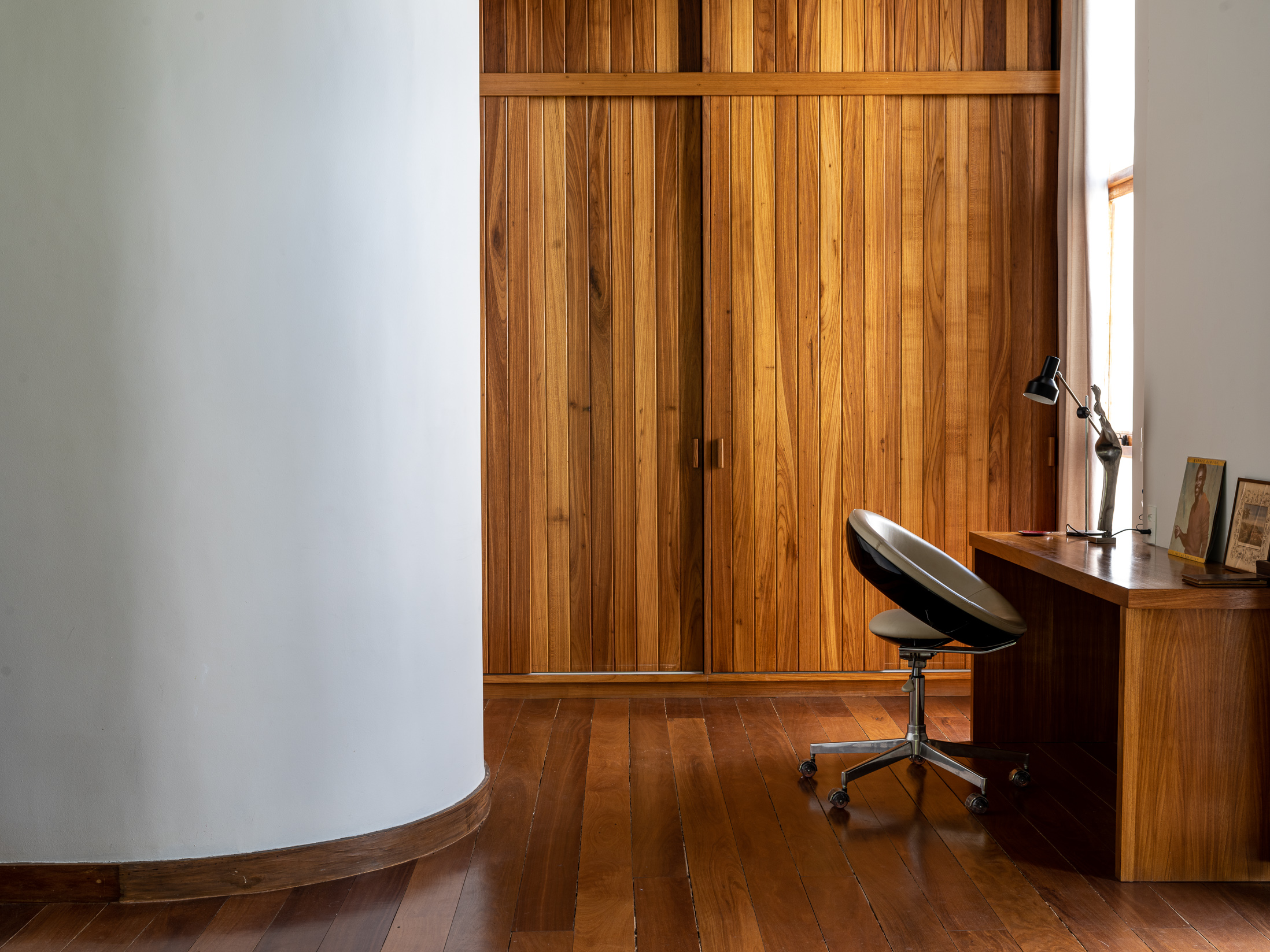 "Every element of this house has a special meaning to me, an intimate story to tell", continues Pierre. The charismatic Fardos sofa and Anel chairs from renowned Brazilian designer Ricardo Fasanello still inhabit parts of the residence. "I actually bought this house from the Fasanello family so to me, they naturally belonged to the space. I love these sumptuous leather elements which are still handmade here in a local atelier of the neighborhood". 
Close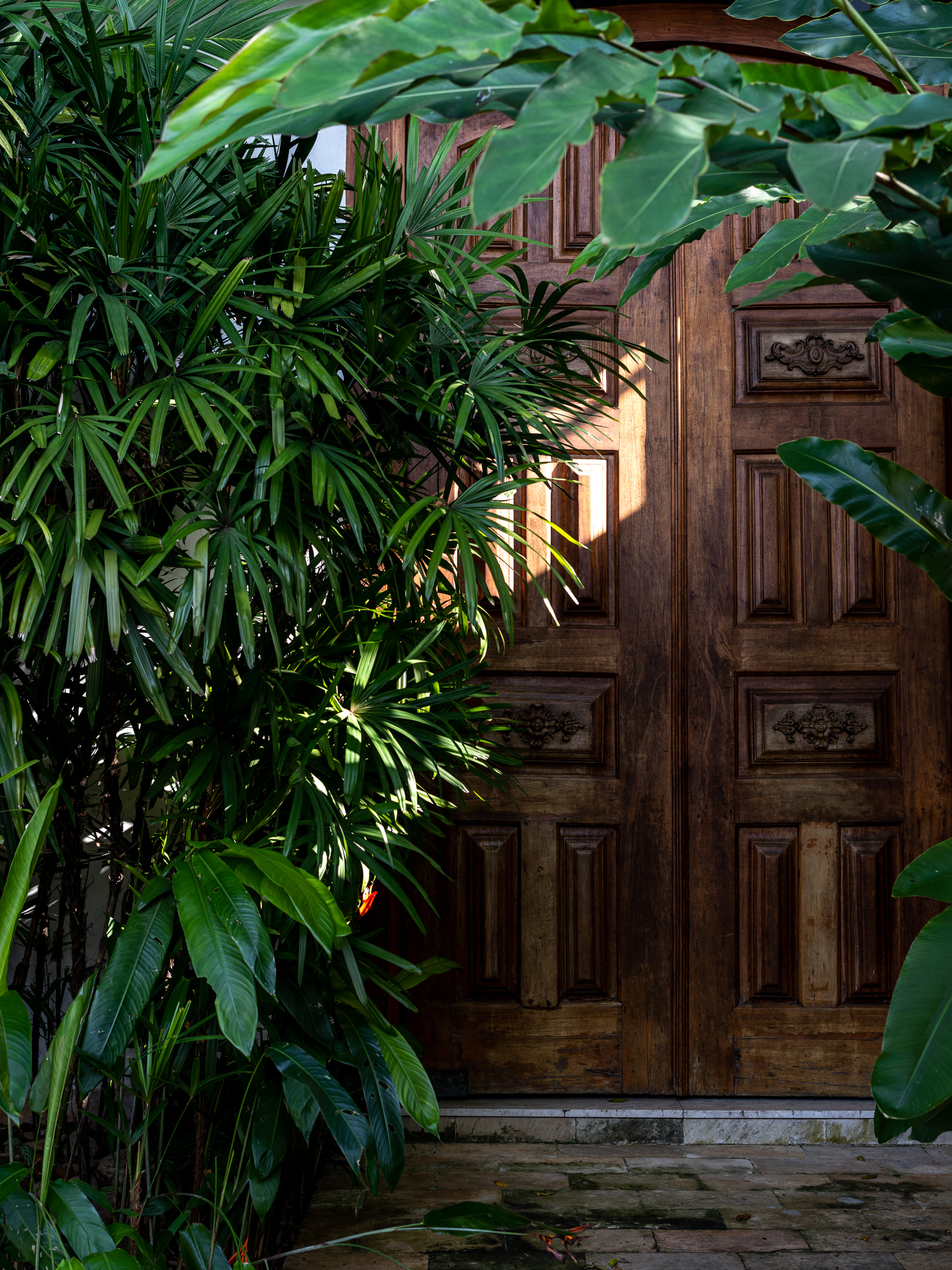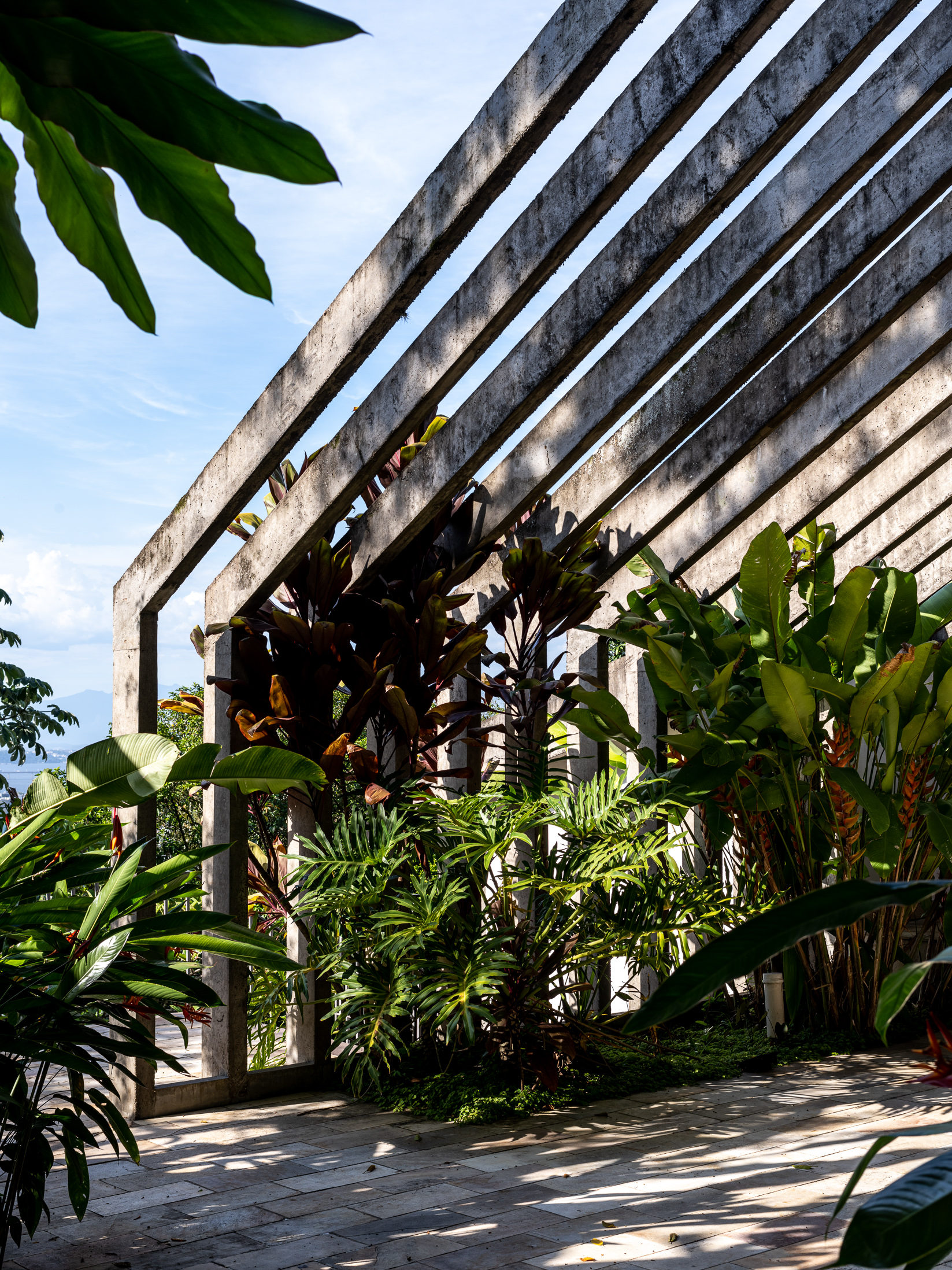 In the dining-room, mid-century lamps come from an old bank in Belgium, gorgeous vintage dresser and table come from Sweden, colorful opaline luminaires from Murano, a wood-boards sculpture belonged to Belgian architect Félicien Rops, while some original azulejos by artist Athos Bulcao come from the Chamber of Deputies of Brasilia and play up with other anonymous elements from Rio's local Praça XV antique fair where Pierre likes to go on weekends. "I love that variety of furniture and objects that casually combine all together in harmony. Chez Georges is an open house, a house of harmony and diversity where people from distinct backgrounds can meet, exchange, organize concerts or cultural events, and play music."
"I love to have people over and my homes have always been open to friends with music as an energy vector. I truly think that if architecture is well designed enough, it does trigger this kind of togetherness. And that's probably what I am most proud of at Chez Georges."
Indeed, the lower part of the villa hosts a state-of-the-art music recording studio located underneath the 15m long swimming-pool and facing the sensuous green jungle. "I've always associated Brazil not only with sand beaches but with music, sounds, beats and rhythms. I love dance and music; I've been surrounded by musicians all my life so music is vital to me. Chez Georges is definitely a music house where we love to have people, styles and origins mixed together". An Amazonian indigenous musician singing with rappers from NYC is the kind of encounter that can happen at Chez Georges – and that one can listen to on their Youtube page. "That's who I am, that's the way I live. I love to have people over and my homes have always been open to friends with music as an energy vector. I truly think that if architecture is well designed enough, it does trigger this kind of togetherness. And that's probably what I am most proud of at Chez Georges."
Close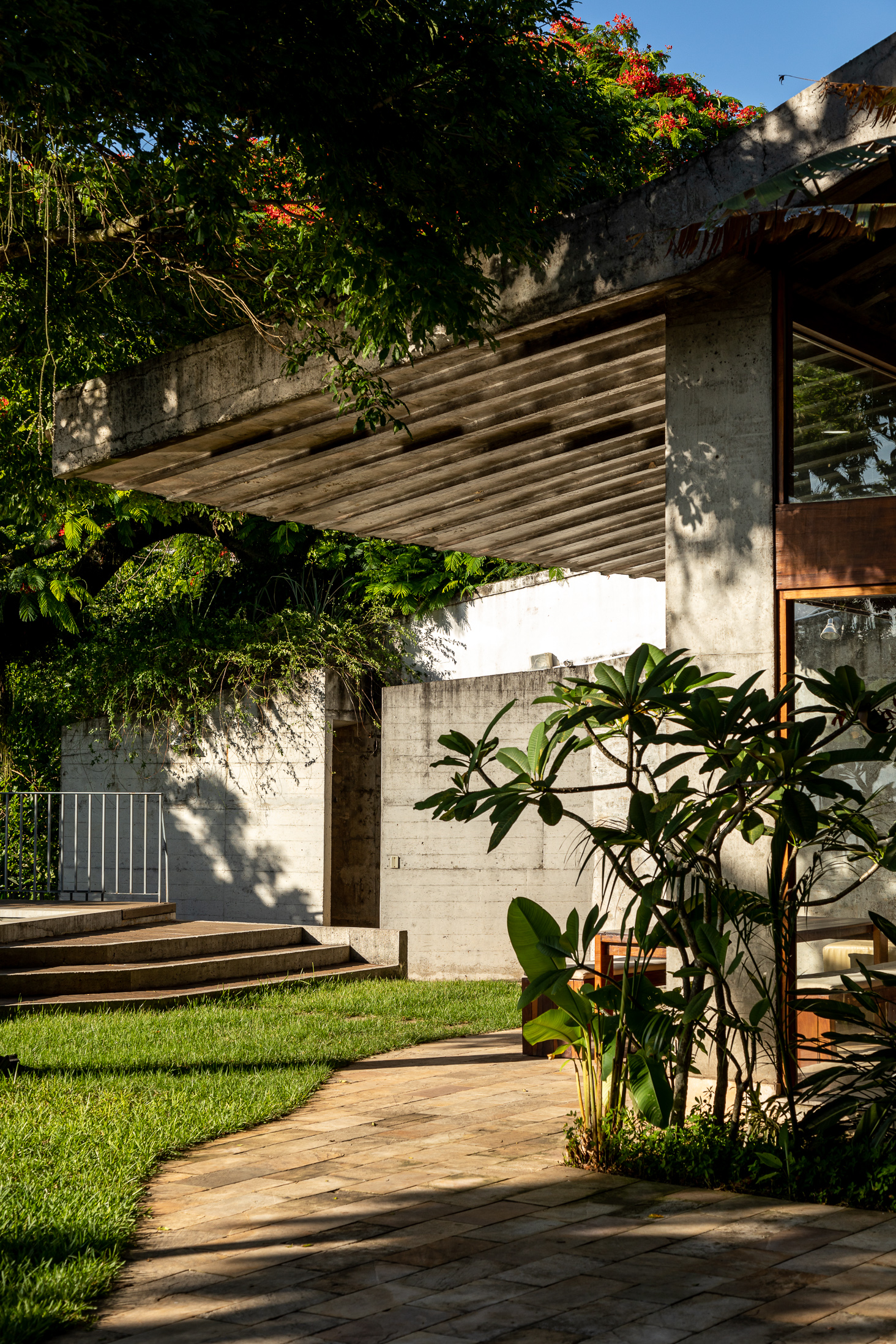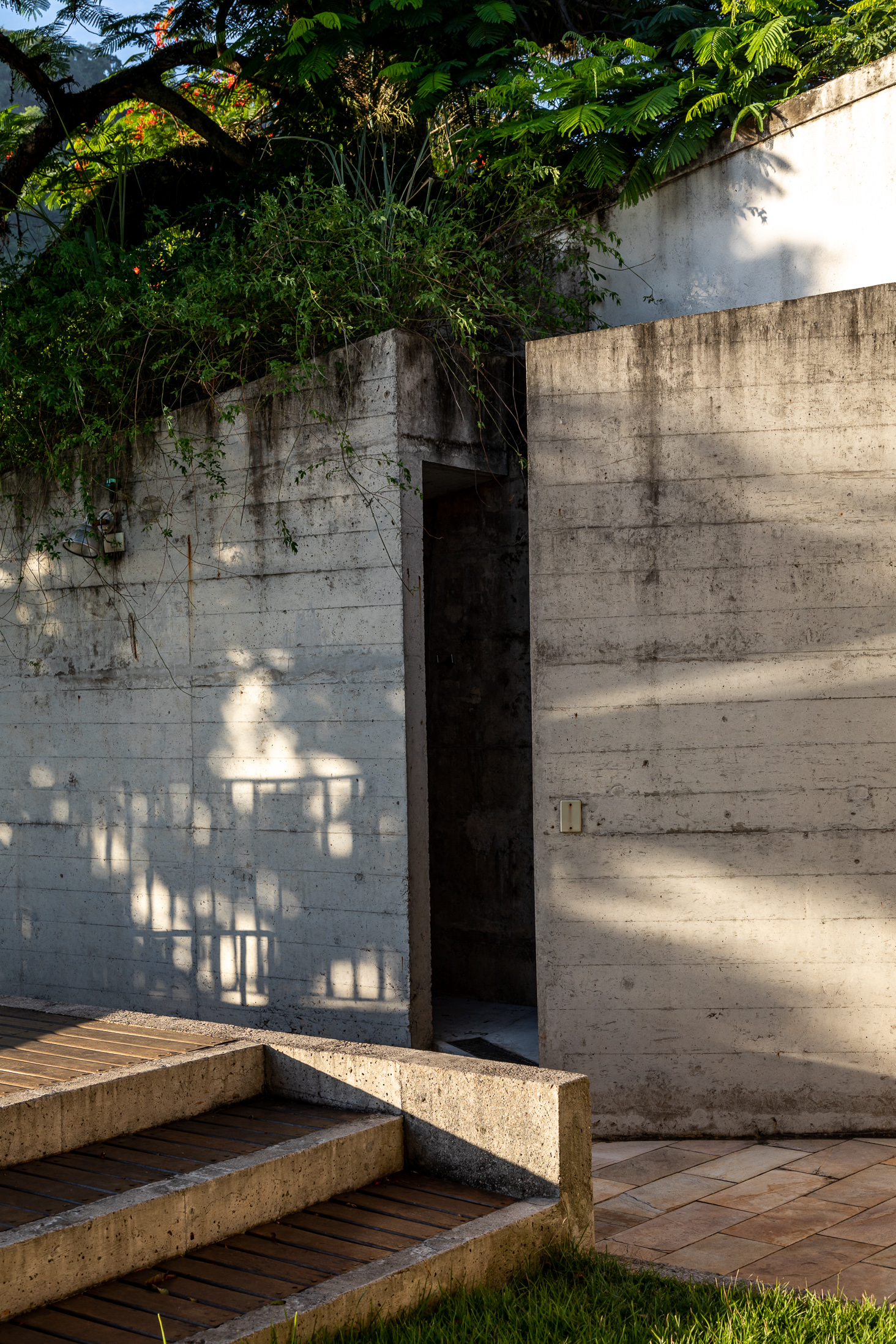 Owner of La Ferme de Georges, another luxurious tropical hospitality spot in the stunning desert landscapes of Brazilian Nordeste, Pierre Bident-Moldeva is a citizen of the world, constantly travelling over the globe since his success in the IT business a little more than a decade ago. If 'Georges' is a tribute to his father's name, his love affair with Brazil is the result of a "happy accident" where his passions for art, architecture, music and nature can all blend together and take the shape of idyllic bucolic dwellings. "When I sometimes stop to think about these strong and sometimes challenging experiences here in Brazil, I cannot help to think of my late friend Brazilian painter Paulo de Brito who I met when I lived in Paris. He had painted that giant amazingly joyful mural for me picturing all the people from Paris' music and dance nightlife. I like to think his soul is floating here around this house. That he somehow might be the one at the very origin of this amazing Brazilian adventure".
Close