Cristina Di Marco, a woman of countless attributes and distinctive flair, her golden hair always perfectly coiffed and light blue eyes as deep as her charisma, is the owner — and main decorator, if I may — of Casa Di Marco, a refuge, a dwelling for celebrations and gatherings around the table with sparkling wine in one hand and cheese and grapes in the other. 
Close
As you walk through the narrow streets of one of Lisbon's oldest quarters, where people from all nationalities and walks of life come together as neighbours, it is not immediately palpable why Cristina chose this area, of all available ones a couple of years ago, before the real estate major eruption. It is only when you meet her and set foot inside this magnificent apartment that everything starts to make sense — and the first thing crossing my mind is, why didn't I think of this first?
"Lisbon is like an old aristocratic lady that lost everything, but still manage to keep her mended clothes, a reminder from her previous luxury past. Now her clothes might be mended, but how classy isn't she still, the grand lady?", she says. Her demeanour is that of a ballerina, quiet and refined, delicately walking me through all the rooms. Elegance comes in many forms and fragrances, but Casa Di Marco hits my interior design spot in all the right places. Cristina lives in Stockholm most of the year, so Casa Di Marco is kind of a refuge in sun-kissed Lisbon to keep her spirits up whenever she feels like it. This is also where she got to be creative. "As I was telling you before, it is the opposite of where I live in Stockholm, which is super small, and I could not even paint the walls with colours, because I was afraid it would look even smaller", she says. Here she just did whatever crossed her mind, keeping it all under a subtle veneer of great taste.
Close
"Lisbon is like an old aristocratic lady that lost everything, but still manage to keep her mended clothes, a reminder from her previous luxury past. Now her clothes might be mended, but how classy isn't she still, the grand lady?"
The deep teal walls of the dining room are her favourite, and she is not afraid to show it around this two-floor haven with different items and pieces of furniture. "I like it a lot", she confirms. "I decided to just go with all the colours that I've always loved". The colours definitely play a part in the whimsical charm of Casa Di Marco, there is no doubt about it, but the objects scattered around are different, unique, distinguishable for numerous reasons. Singular in their origin and with many stories to tell. 
Yes, it is all about the story, the journey each piece took before it got to its (not so) final destination. From the chairs we are sitting in while enjoying a wonderful homecooked meal to the gorgeous lamps or dazzling mirrors we cannot take our eyes off of, the style reads as a seamless decoration feast between vintage and otherwise found artefacts and state-of-the-art Scandinavian-inspired articles. "Not that many years ago, there were still a lot of places around here selling old furniture where I could find cheap things. For example, these chairs (the ones in the dining room) are from OLAIO, and I had no clue what that was, but I saw them and wanted them. These tables, on the other hand, I found them outside a restaurant on the other side of the Tagus river, in Cacilhas, and they let me bring them", she tells us.
Close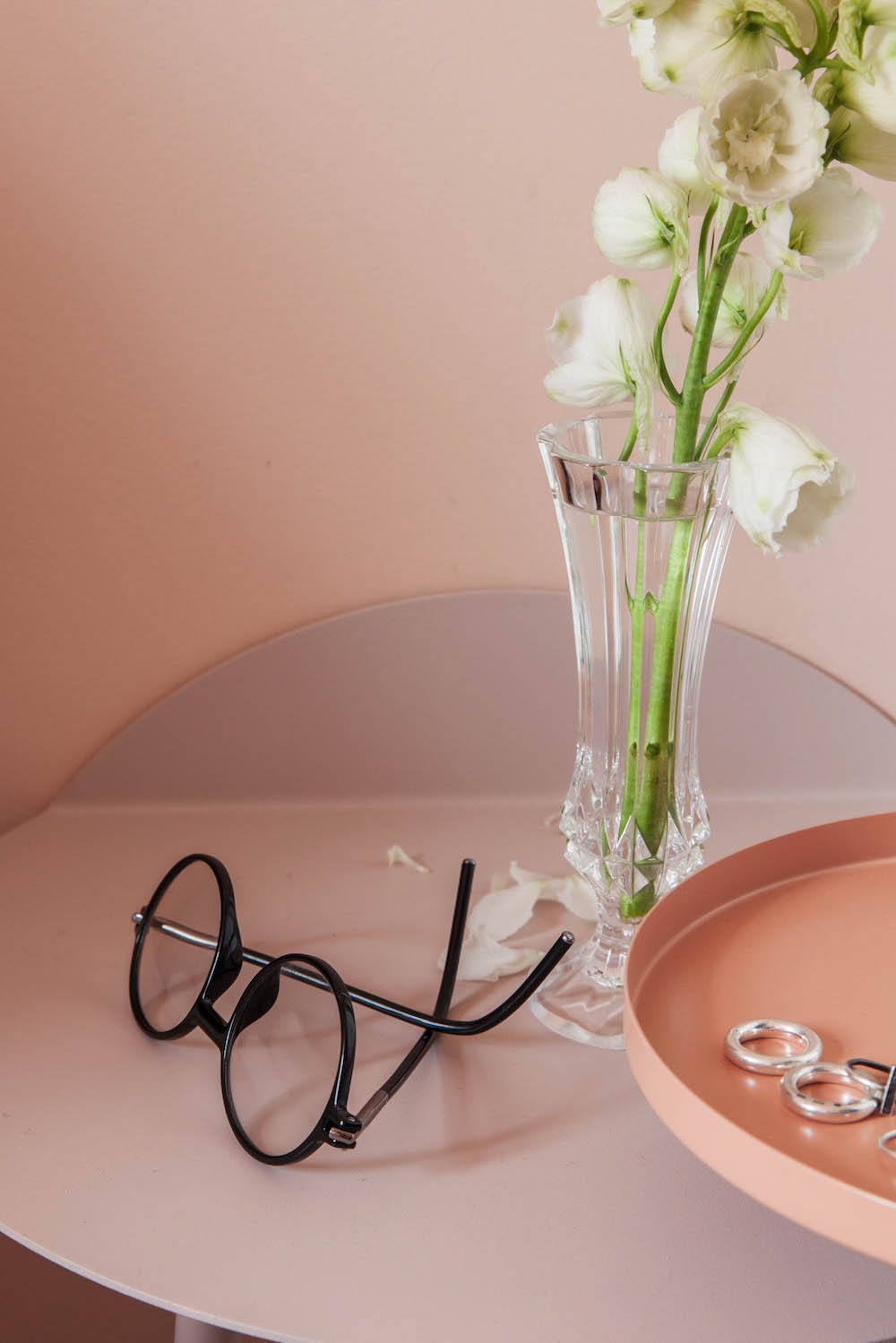 It is all about community, too, and whom you trust to rebuild, remake, reshape what you find, as Cristina did with the chairs and the tables when she left them with a local carpenter she found by accident. In this city, everything is as easily connected as it is disconnected. It is about trust, but it is also about respecting boundaries and history. This is why Cristina also trusted her home-away-from-home to Sofia Mestre, Inês Caetano and Peter Ødegaard, the founders of LLOTLLOT, a creative studio that organises events and parties with a twist, as well as give out ideas and concepts for people to make it on their own for their company or brand or cultural hub — wherever it is, they are there for you. With that in mind, Sofia tells us about Casa Di Marco and the few other places they manage.
This is not your typical, run-of-the-mill house renting service, nor it should be called that. Sure, you can rent the place for a couple of days, a week or a month even, and enjoy it as any other guest would, but this is not just about that. This is about opening Casa Di Marco and welcoming people to come in and have a good time, be it at a party, an exhibition, a music gig — or all in one, as it happened earlier this year with the third-year anniversary of Fungo as a label, an event they asked LLOTLLOT to design having their venues in mind.
Close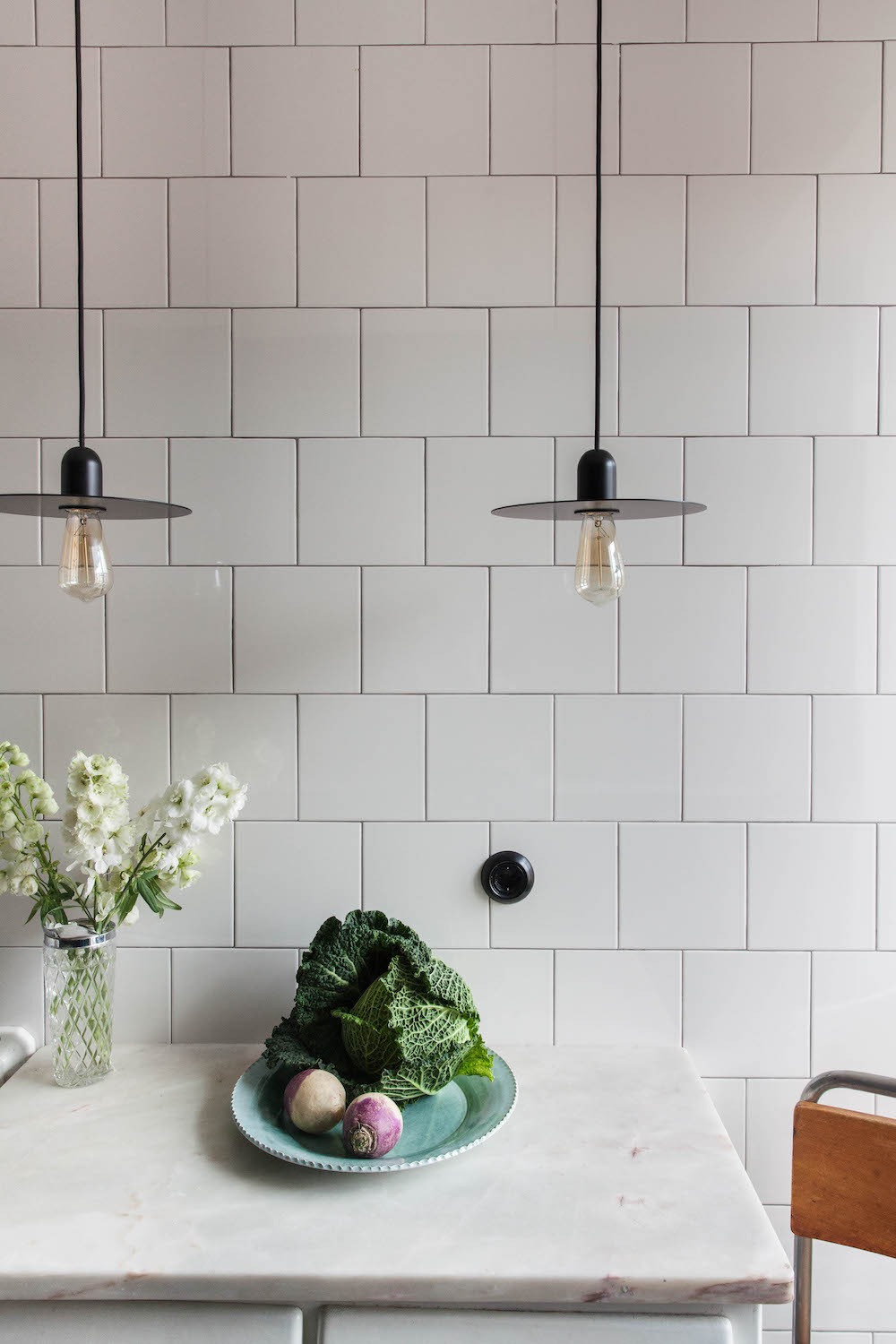 Nuno Patrício and Marco Guerra, the founders, were there and explained that Fungo is a collective of people with different backgrounds and lines of work — Sofia from LLOTLLOT is also a member, starting out as an illustrator but slowly becoming a music contributor with her solo project CLOTHILDE — thanks to which they can promote themselves and other artists and organise events mainly connected to music, but also video, performative arts, and dance. They officially got together as a cultural association in 2011 and created the label in 2016 — which is what brought us to Casa Di Marco. 
The same way Fungo wanted to bring talented people together to put forth interesting content and events, so is the intention with Casa Di Marco and its friendly atmosphere, the sophisticated mixture of materials and hues, wood and velvet, glass and marble, all elements silently dancing while we, the guests, soaked up every single trait this house had to show us. 
On this particular day, celebrations called for filling up the bare walls with Fungo's eight editions so far, each one presenting distinctive artwork. "These eight editions were released with eight different artists, and each one comes with the tape and a poster", Nuno says. It's quite amazing to follow the beautiful prints pinned on the walls, ready to be absorbed and admired, and most blending in perfectly with their surroundings, whichever they might be, the kitchen, the living room, the upstairs bedroom or the bathroom. A house as a blank canvas; art as home.
Close