As you arrive down a dusty road, carefully minding the holes in the tarmac, and a mound of white cubes appears between the 600 olive trees in rows as far as the eye can see, some over 1000 years old. It is here, high on a ridge with Ostuni to the left and views to the Adriatic sea, that Carlo Lanzini wanted to build a home and a business where he could share with guests a farm life of simple pleasures, and a place to unwind.
Close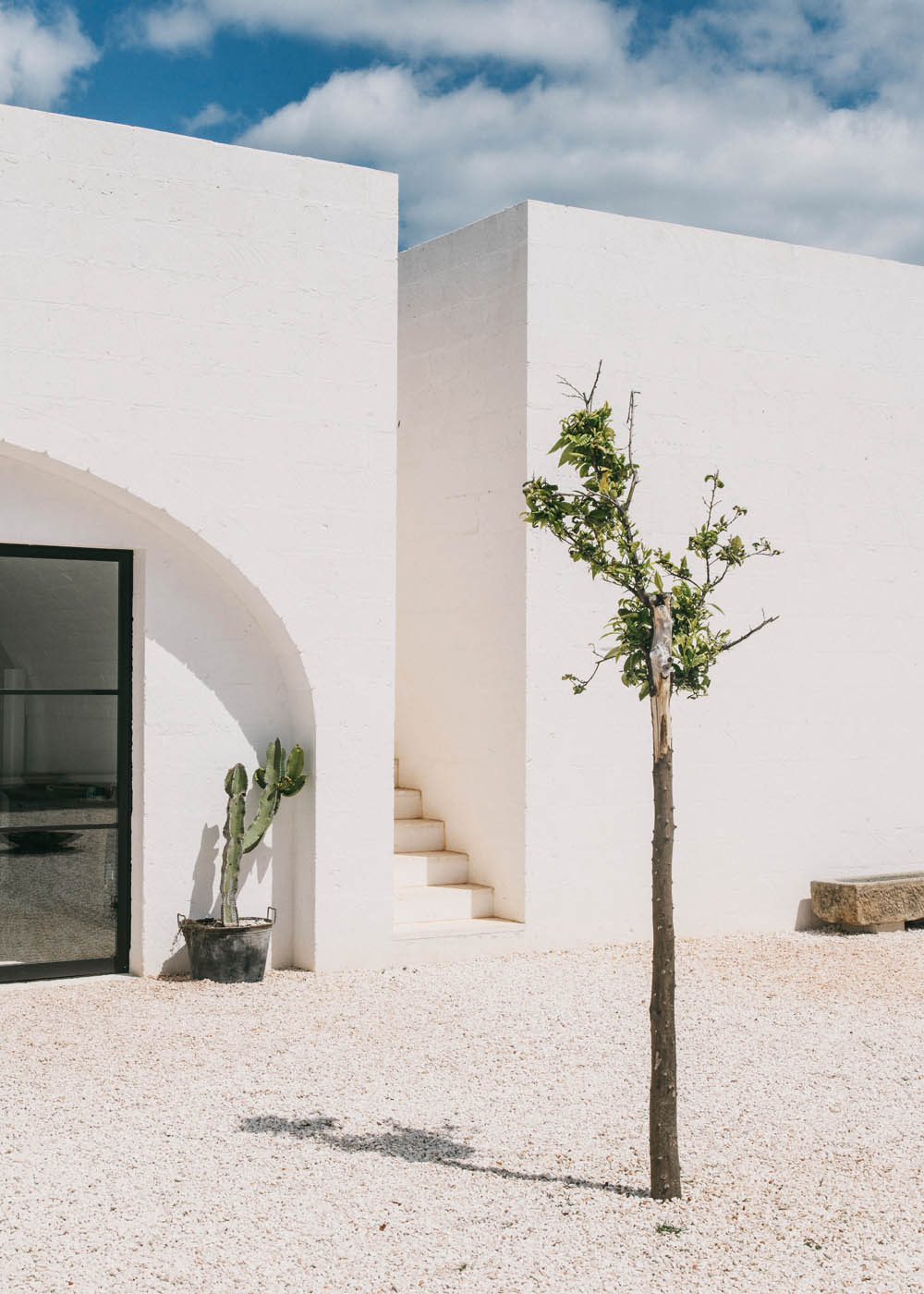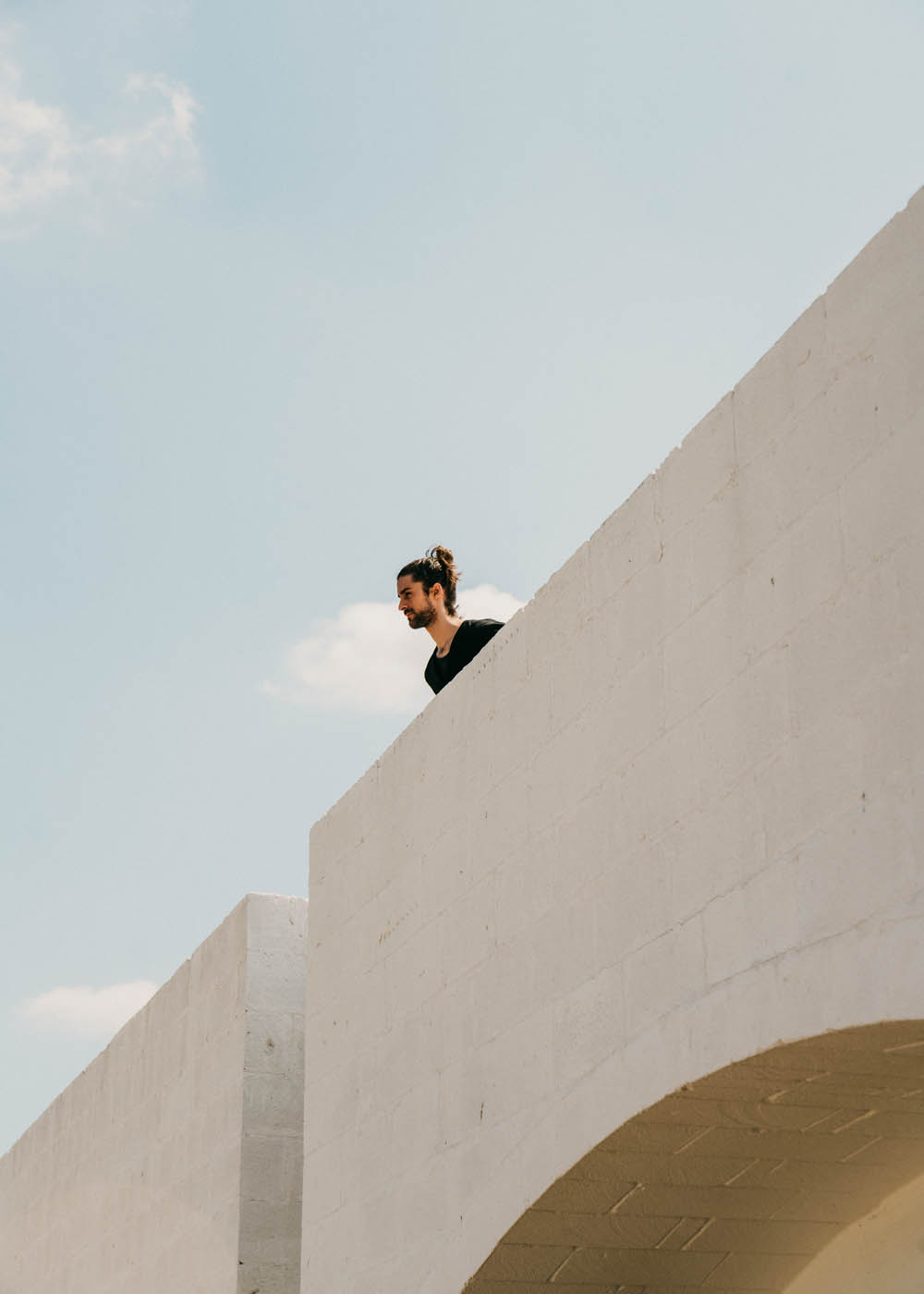 As far back as I can remember, Carlo wanted to live by the sea. I met him over twenty years ago when we both lived in London. From Brescia in the north of Italy, he was studying film at Central Saint Martins, living the London life but always keeping Italy close to his heart. A week wouldn't pass without a trip to the local delicatessen, and Carlo's home-made pumpkin ravioli were the best in town. His heart eventually took him back to Italy, first to Rome and then back to his hometown, before his passion for food led him to open an enoteca in the Umbrian countryside – but he missed the Mediterranean Sea.
One day he invited me to join him on a search for an old masseria [farmhouse] to turn into a bed & breakfast. Not imagining that in the south of Italy there could be snow, we traipsed from ruin to ruin in the freezing cold. All we saw were places that were once magnificent homesteads, but either too difficult to envisage, or in locations you would never want to spend even five minutes.
Seven months later I received a call. "I've found land," he told me. "Help me find an architect." I studied interior design and my dream has always been to design houses. So I answered, "I can do it!" and of course, he didn't believe me. Being the good friend he is, he let me make a proposal, and that was the start of a four-year project together.
Read the full story in Issue 7
Close