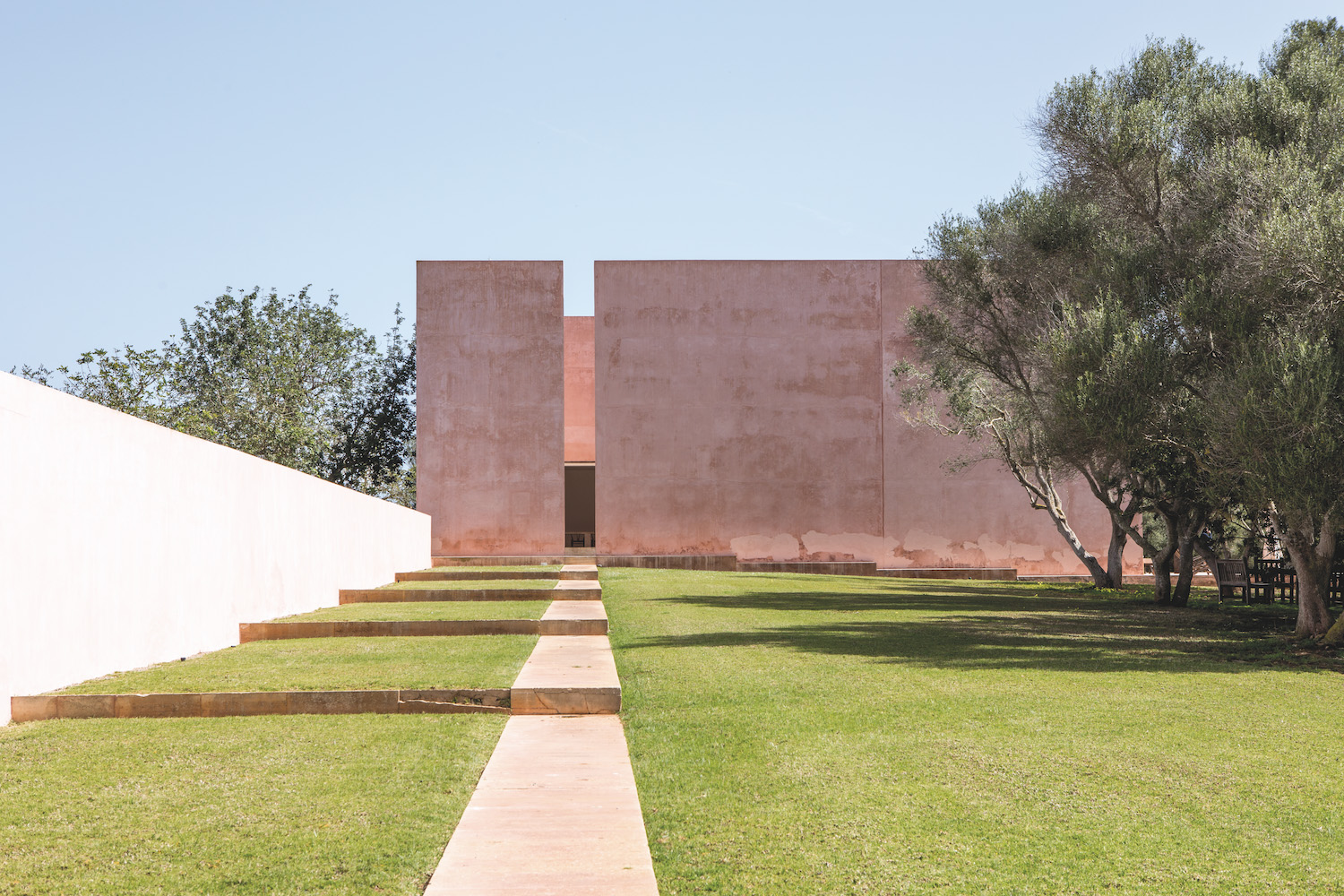 "It is the house of truth," Caroline Neuendorf tells me, of her family's holiday home in Mallorca. A towering and meditative villa, nesting amongst the trees yet striking in contrast to the backdrop of the sky, it was designed and built for the family between 1987 and 1989 by John Pawson and Claudio Silvestrin. Now, as the family visit less often, they have opened their doors to share this architectural icon with the public. Selected as one of the special houses for architect Jan Hamer's Holiday Architecture website, "Els Comellars" is open for you to stay.
Close


A perfectly straight path, over one hundred metres long, leads toward the monastic villa, which holds holistic energy inside its walls. Like a fortress, the strong geometric shape contrasts with the landscape, while the red earth coloured plaster holds the villa onto the land on which it stands. The home is surrounded by almond and olive groves with sweeping views of the mountains beyond. The name, Els Comellars, captures a unique collision between the house and the weather. "It is the Mallorcian word for current, or a fast river that is full of energy.
The original brief was very simple: A holiday house with a pool and tennis court, that would be suitable for their growing family.
The land is dry now, but if we have a lot of rain we have a wild river passing the house". For such a profound achievement, this was the first home ever designed and built by the two architects. It came about through a chance meeting between John Pawson and the Neuendorfs, who met while holidaying at the beach. Pawson invited them to London and when they visited his apartment, they were immediately taken with the clean white walls and expanses of floorboards. "It was just perfect," says Caroline, "And that's when we decided we would do this with Claudio and John. They had never built a house before. It was quite courageous!"
Read the full story in Issue 5
Close