We leave Milan early in the morning. Destination: Annicco, near Cremona. We cross the county, passing through tiny villages with medieval architectures, and we venture into the streets of Regona's countryside, admiring the majestic natural sculptures drawn by the trees in an area full of farms.
After a pleasant journey of about an hour, we reach Annicco easily enough. At the entrance of the small town we find a huge and bizarre boat, then discover it's a barn built by a nostalgic ex-sailor.
Amazed by the beauty of that space, large but at the same time so intimate and domestic, we are immediately put at ease in the living room. Listening to a nice hard rock band playing on the radio and looking at the myriad of fun and fascinating things filling the house, we let Attilio and Paola tell us about their exciting life and last project: Cinema Flora.
Apart form the orange sign above the door, which clearly says cinema, you wouldn't think at all that is what we're looking for, hidden among the old farmers' houses, standing at the door, smiling an a bit shy, Attilio Solzi and Paola Galli are waiting for us.
Close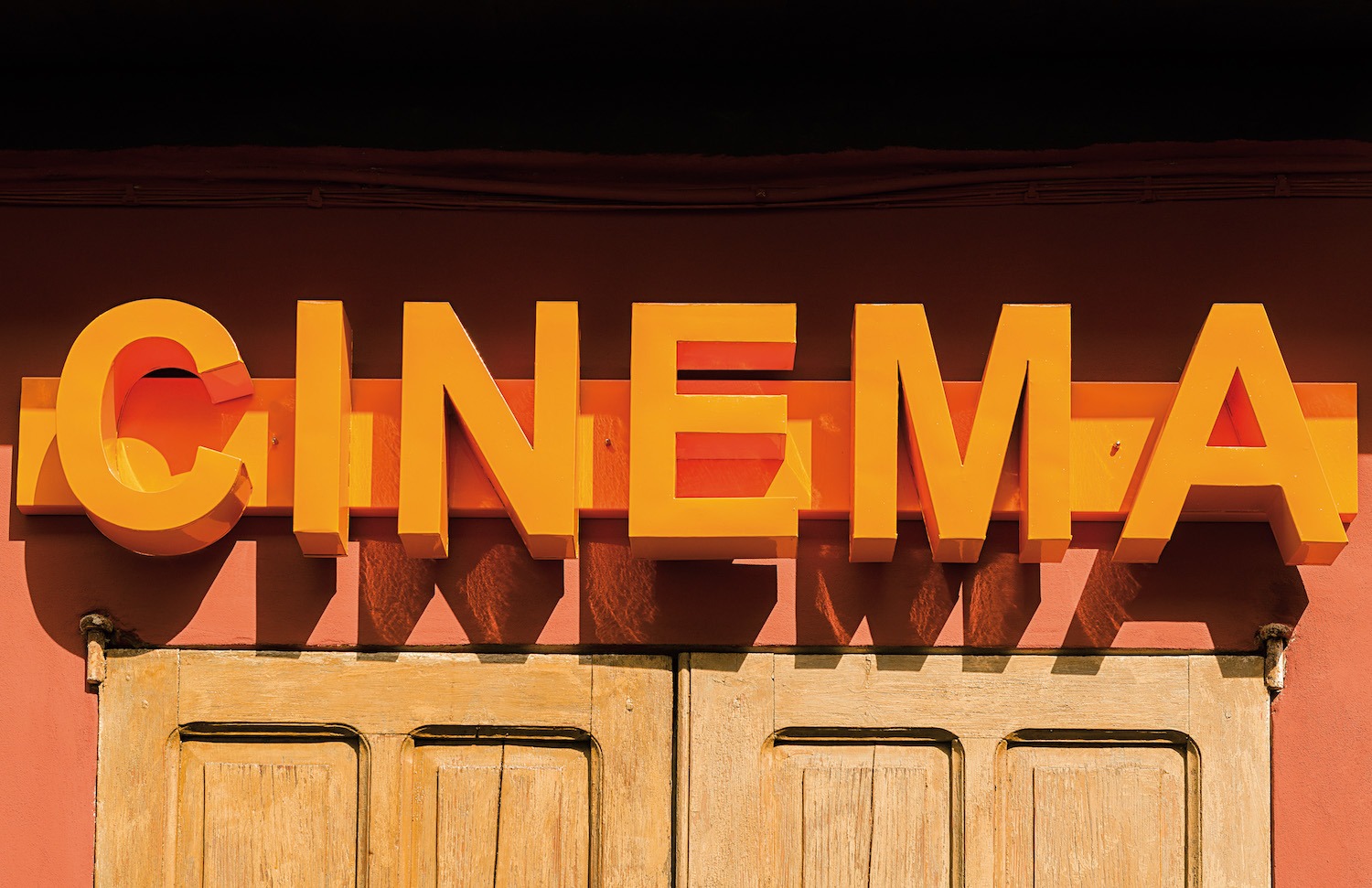 "The idea of the cinema came completely out of the blue. It was an unexpected stroke of luck. We were looking for a home in this area; there were several abandoned spaces, and in this one we saw an opportunity. We went to see it trying to hide our excitement, but it was love at first sight", says Attilio.
Paola explains the renovation process: "we kept the original purple curtains in order to squeeze in a small kitchen between the main hall, which is now our living room, the small bedroom behind the bookshelves, the dinning room and the lounge loft surrounded by green plants".
This article is included in issue Nº2. Buy it here.
Close