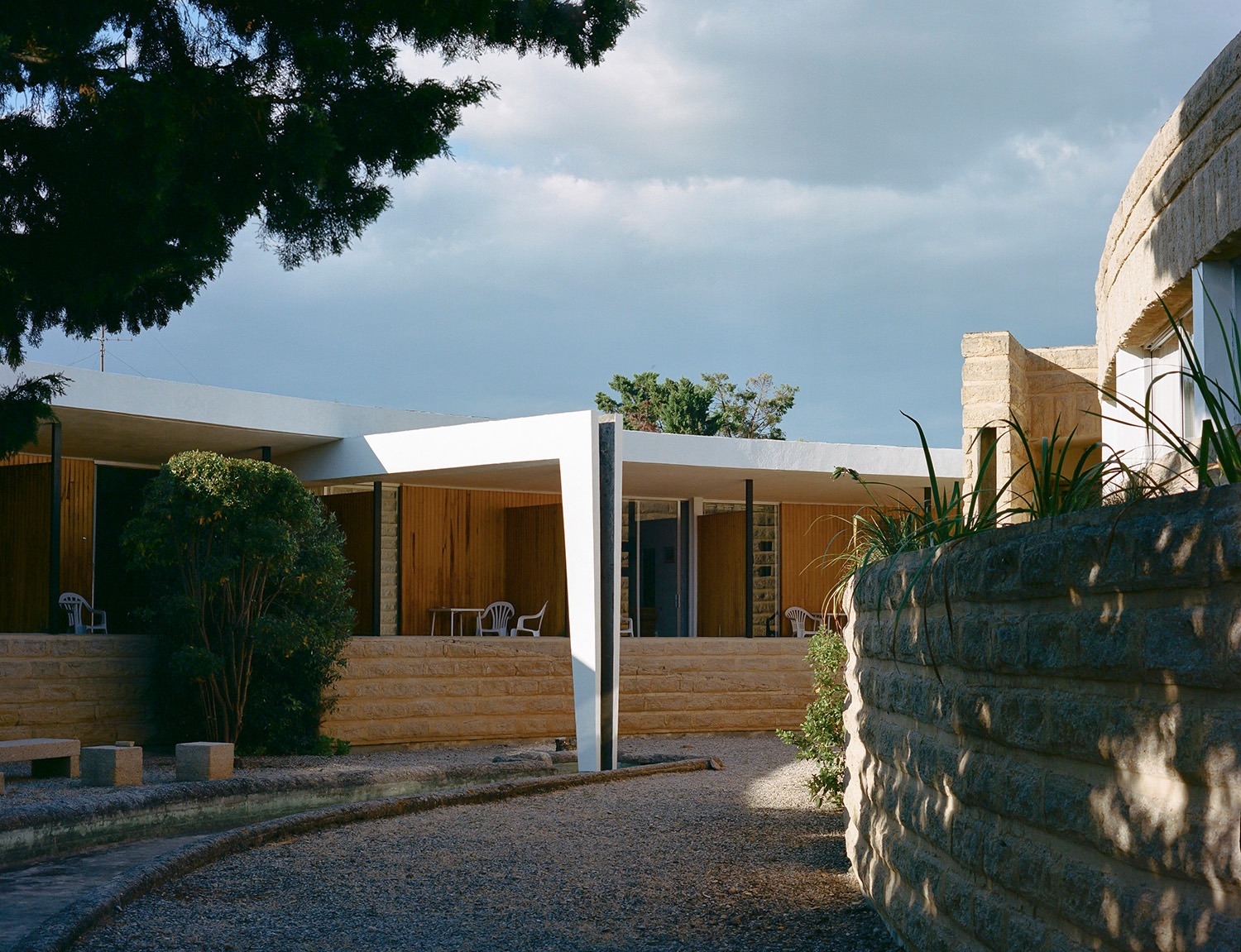 It may look like a typical motel from the sixties laying in the middle of nowhere with its vintage light panel standing on the side of the road indicating a large parking lot surrounded by infinite fields. 
It sure feels like being on Route 66 somewhere in California—except that we're in the South of France, on the D572N departmental road just twenty minutes away from the city center of Arles and steps away from the little Provençal village of Saliers. 
Close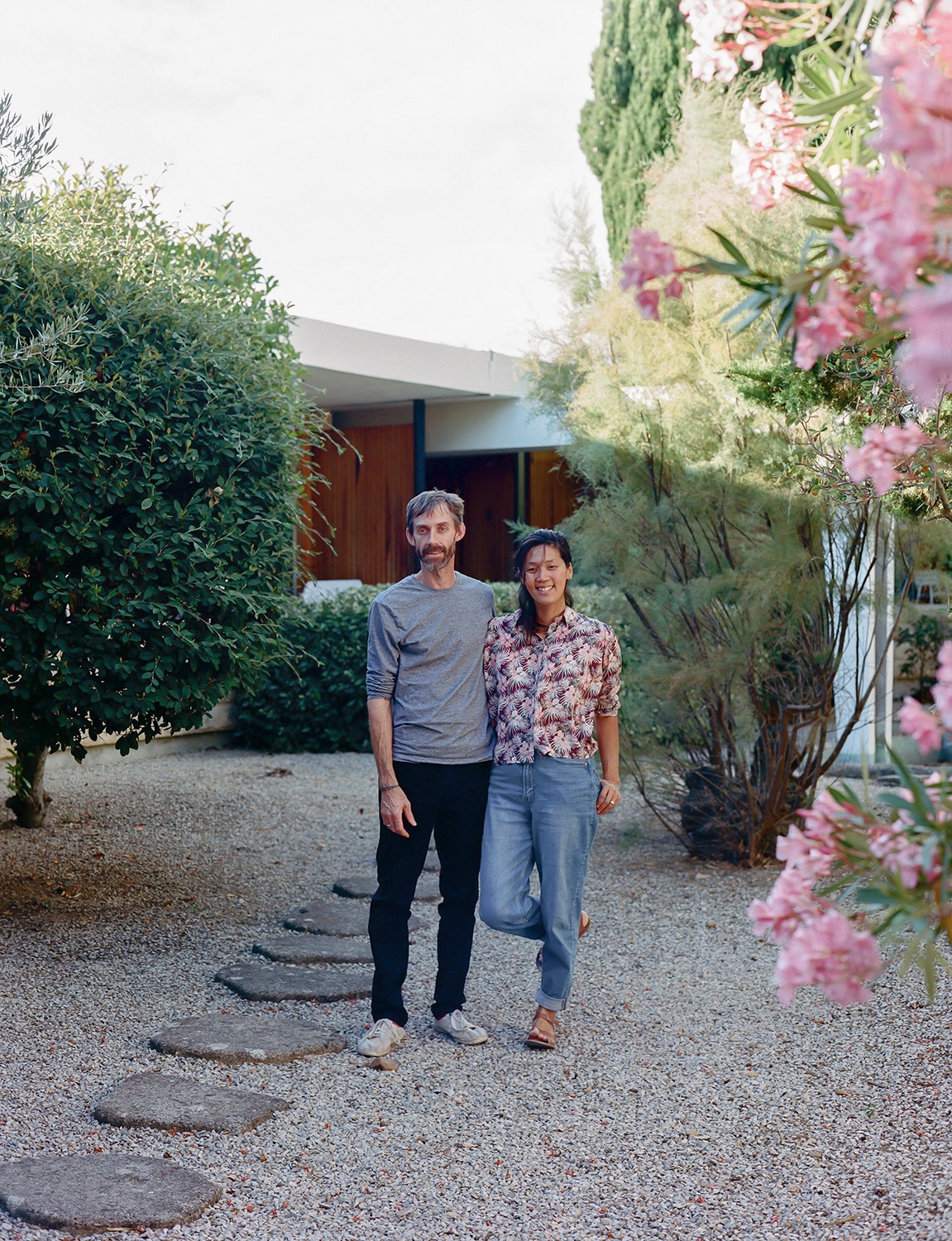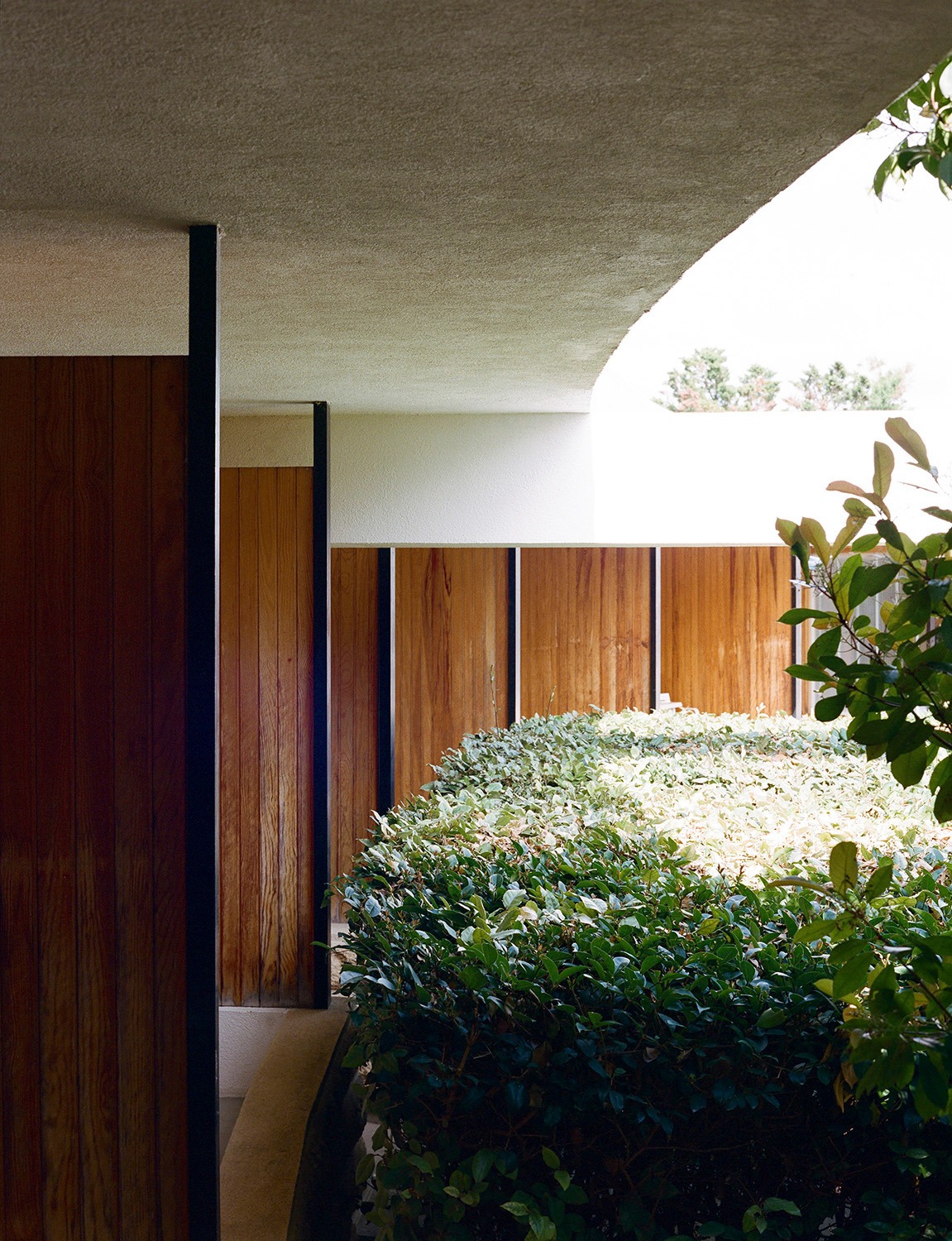 Les Cabanettes Hotel is indeed an architectural UFO located in the heart of the French Camargue that confuses the expert eye as much the neophyte's: a modernist piece of art that may appear outdated to some while it's considered astonishingly modern by connoisseurs of contemporary architecture. The building is a gem, untouched since its construction between 1965 and 1967: an arched flat roof made of stone and armed concrete flanked by huge fluctuating glass-windows wrapping around a large sinusoid swimming-pool. All codes of Modernist Architecture spread by Le Corbusier, Frank Lloyd Wright, Richard Neutra or Oscar Niemeyer are recognizable there.
Close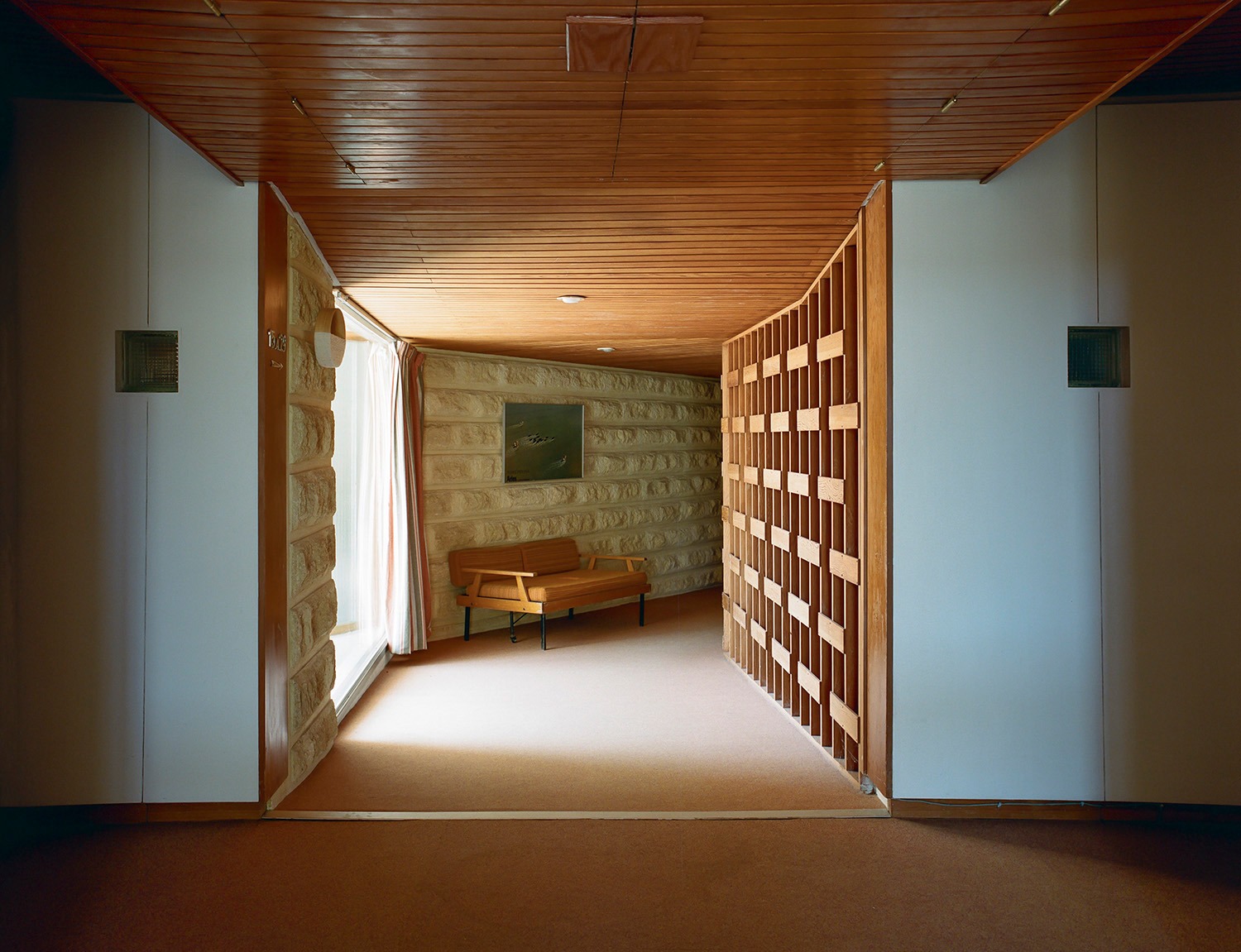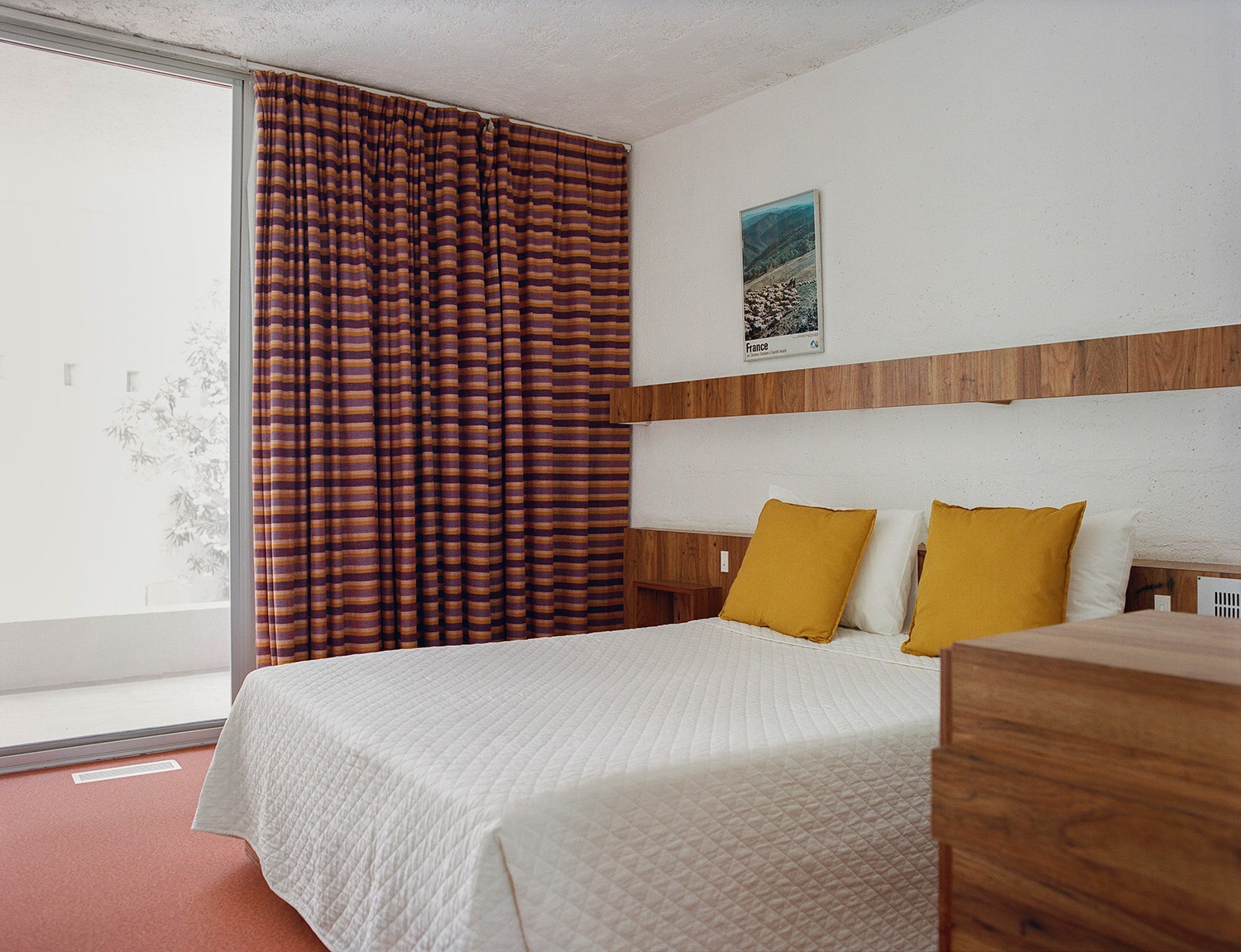 But this masterpiece happens to be the work of a local man: artist Armand Pellier (1910-1989), a stone carver from Nîmes with a pretty atypical career, as he graduated in Architecture at age sixty-seven after spending thirty years developing a large and quite unique self-taught architectural work. His signature style combines reinforced concrete with a local stone called Pont-du-Gard, a limestone with golden tones, which made him a pioneer at a time when stone was despised by most of his peers. Pellier rehabilitated this local sustainable material that he liked to sculpt. For the hotel Les Cabanettes commissioned by the Berc family (hoteliers from the region), he designed a complete architectural experience based on his lifestyle's vision: he designed the building structure but also conceived all the interior design and the furnishings. In 2012, the hotel received the "Twenty Century Heritage" legacy label along with eleven other architecture pieces designed by Armand Pellier.
This article is included in issue Nº14. Buy it here.
Close