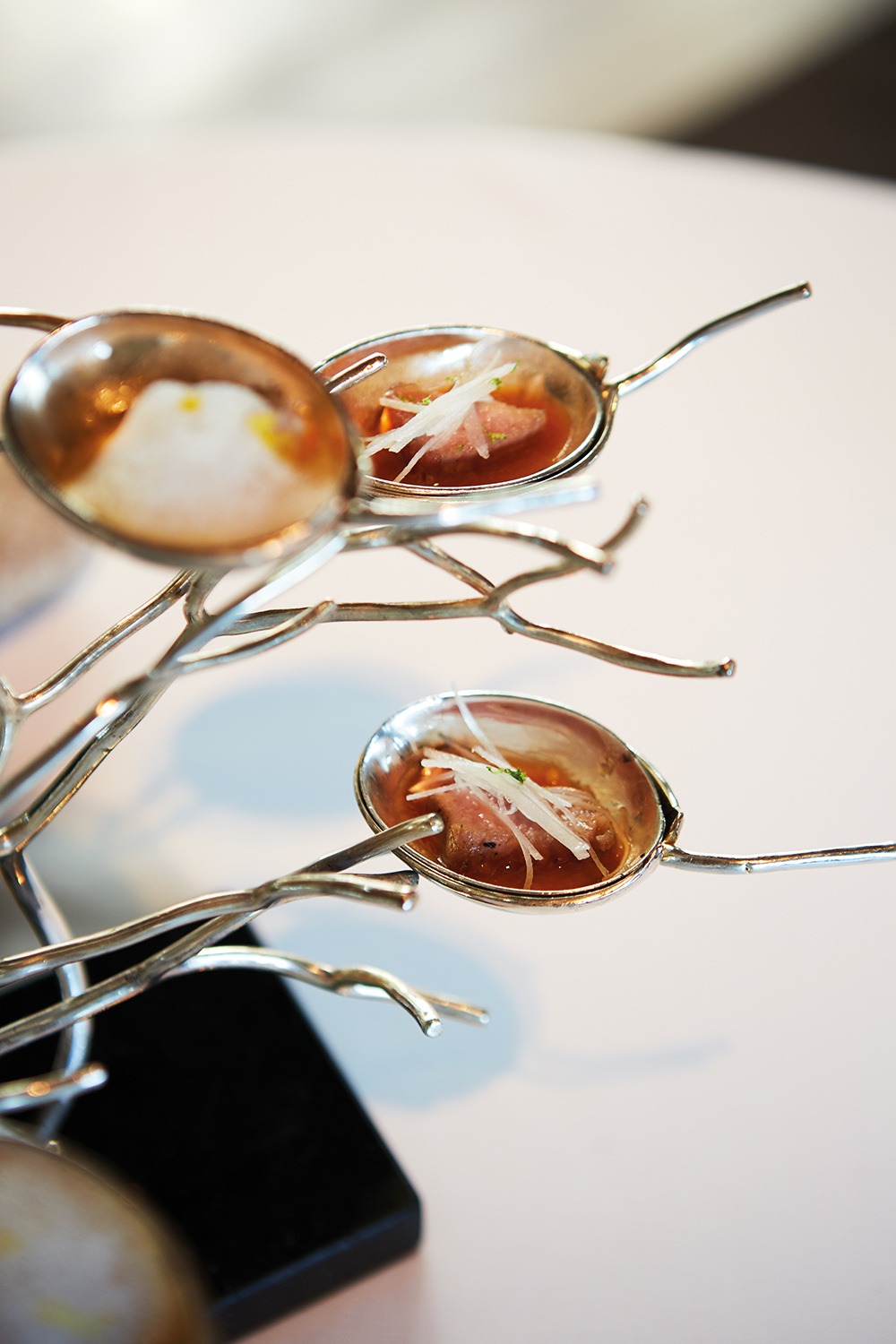 Lunch at the multi-feted El Celler de Can Roca starts with a trip around the world. Five irresistible little morsels swirling like satellites around a sepia-hued globe that take you from the bazaars of Istanbul to the Izakaya of Japan by way of Peru, Korea and Thailand. When you move a lever that cradles the last of these, the globe springs open to reveal a blue glowing crystal holding aloft an orb of sea water draped with caviar. 
It is a grand statement of an opening dish, but it was what came next that moved me most: a pop-up, cut-out card of the original Can Roca restaurant – about 100 metres away – complete with miniatures of the three Roca brothers as children. 
Close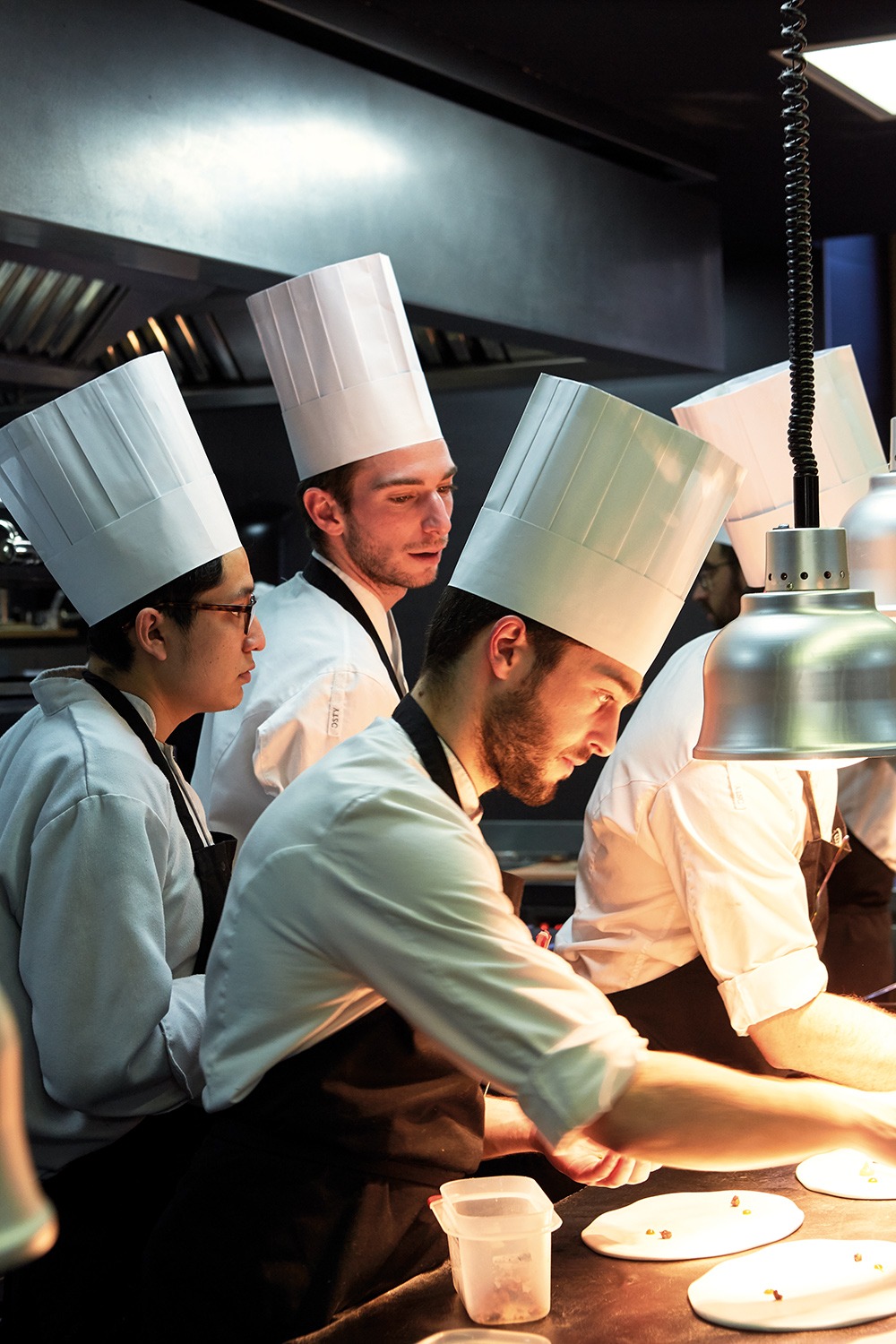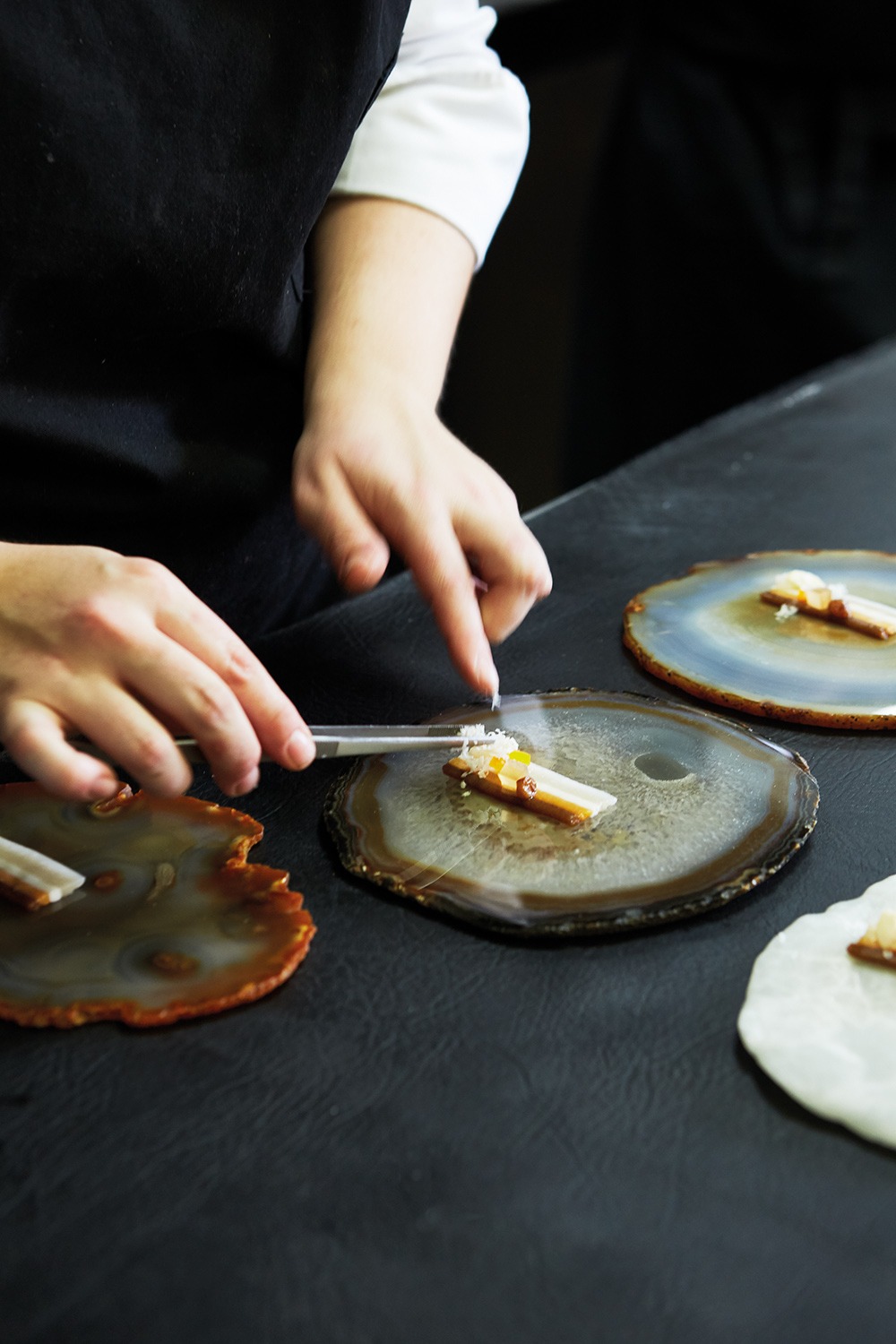 "We may have slept upstairs, but everything else happened in the kitchen or the dining room," explains Joan over a coffee in the newer restaurant's bright reception area. "We did our homework, played, helped, got in the way. It was open 365 days a year from about 6.30 in the morning until gone midnight and it was the only life we knew. That bar was home. In many ways it still is."
Given the stakes –El Celler de Can Roca has three Michelin stars and was twice voted into the number one spot by the jury of the Worlds 50 Best– the brothers remain reassuringly down-to-earth, a quality they attribute to never having erred too far from their roots.  Nurture is everywhere, from their mother Montserrat's motherly affection for the team to a deep sense of responsibility that stems from the brothers themselves. 
Montserrat, a sprightly 85-year-old, still feeds a loyal local following as well as the 50-strong El Celler de Can Roca team who all decamp there daily to lunch on staunchly Catalan dishes like fricando –a hearty beef stew with mushrooms– cannelloni's, and her signature fried squid rings. Dishes like these formed the backbone of the original restaurant and, combined with a playful nostalgia for a childhood filled with fun and laughter, have come to define the experience at El Celler de Can Roca in 2019 whether it's Joan riffing on the first dish he remembers learning at his mother's knee, or Josep's innovative beverage programme (from 300-year-old sherries to home-brewed sake), to Jordi's wonderfully eccentric inventions like his animal-like dessert trolley that lollops along like something off the set of Dr. Who, the diner is never anything less than enchanted. 
Read the full story in issue No.11.
Close