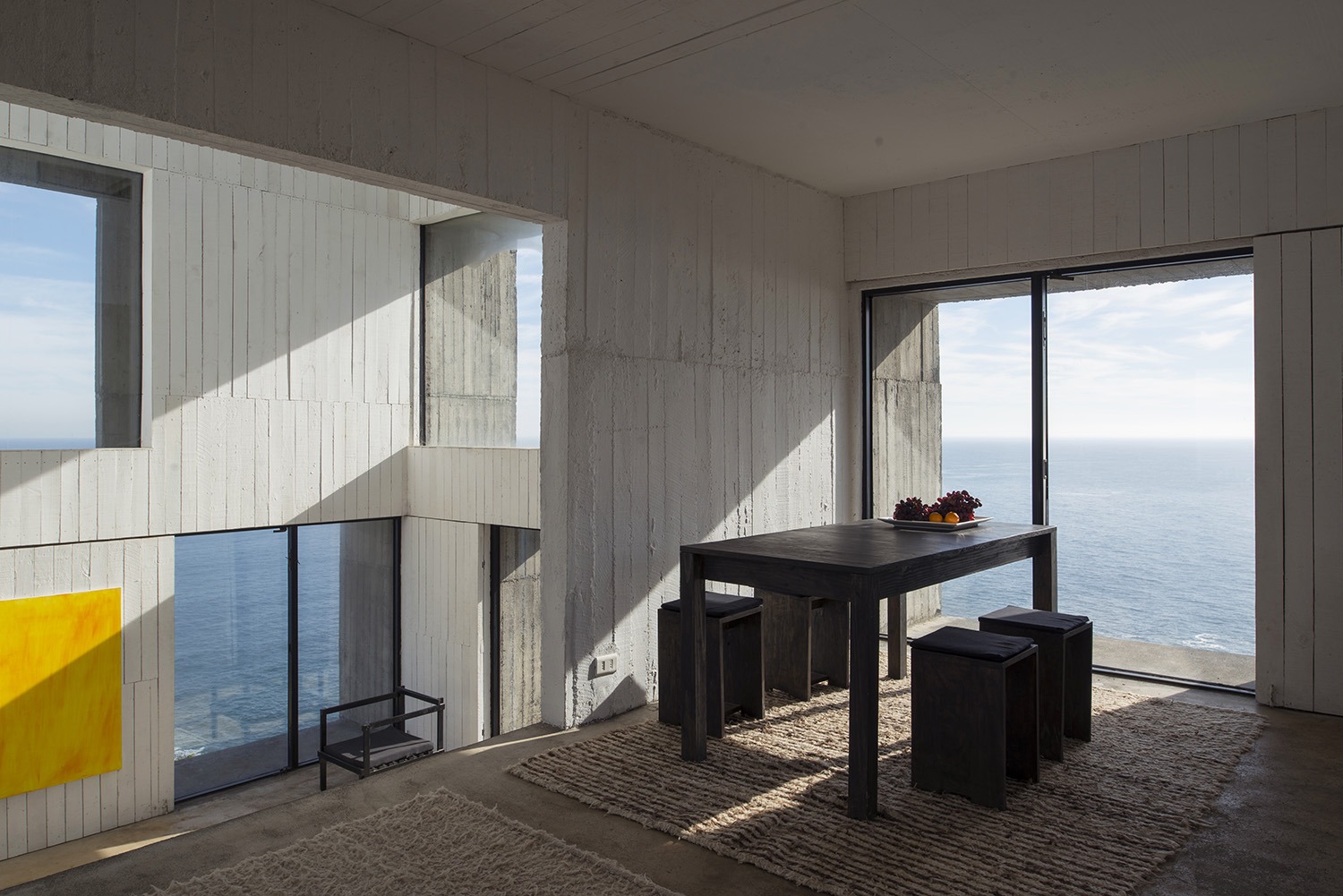 In the midst of a thought-provoking conversation, with the magnificent spectacle of the city stretching out before me, everything that I see and hear seems to take on a special significance—even the thick fog that envelops most of the southern Chilean coastal city of Concepción, some forty kilometres from our destination.
After several months of trying to coordinate the get-together that would lead to my visit to Casa Poli, I meet up with its architects Mauricio Pezo and Sofía Von Ellrichshausen at Casa Cien, where they live and work.
Close


The idea behind the project was a joint one by Mauricio and Sofia and their close artist friends Eduardo Meissner and his wife Rosemari Prim, when, by chance, in 2005 the opportunity came up to buy this unique plot of land. "We were very young and lacking in money and experience, but we couldn't miss out on the opportunity," says Sofía. And this was how they embarked on planning a new approach to inhabiting spaces in a dialogue-based, rather experimental process.
To transform their dream into a reality, they came up with both a format and a programme, deciding to design a home and a cultural centre to share this experience with more people. The name Poli "not only refers to the political role of a public works project but also to a basic category of plurality and multiplicity." Together they created a refuge, a retreat and a forum for artists: an outstanding backdrop for thought and creation, looking out over the immensity of the Pacific Ocean.
Read the full story in issue No.11
Close