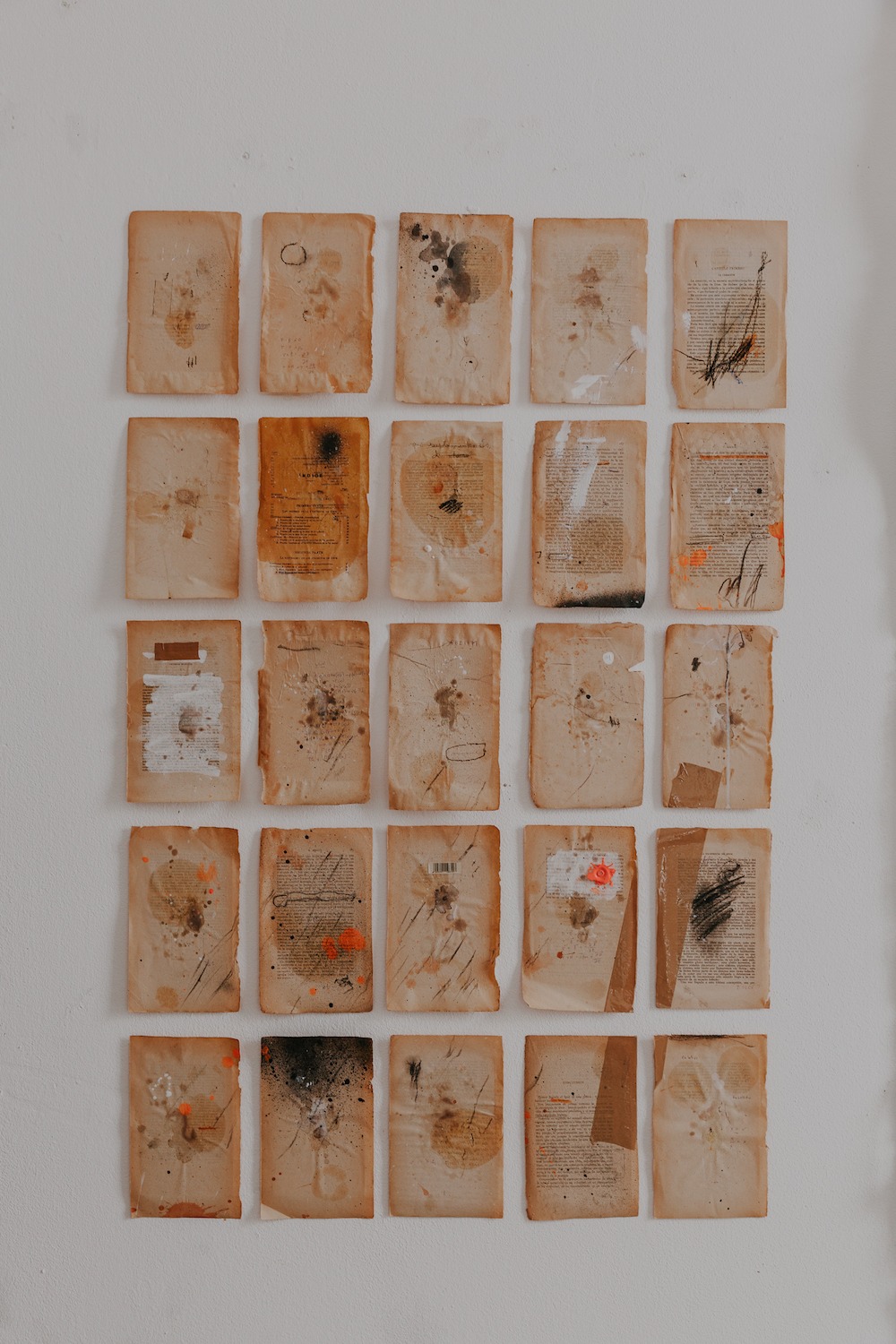 Nestled in the midst of vibrant Raval neighborhood, Colombian artist Armando Mesías' studio is a haven of peace inside the bustling streets of Barcelona center. It's a hot July afternoon, yet his atelier brings a calm tone.
We enter the space to encounter an eclectic mix of materials and work in progress that blend seamlessly with the textures on the floor and walls. His current body of work seeks to tell a story of the passing of time, memory and identity. Using the creation of images as a starting point, he explores materials and techniques; ranging from the classical to the contemporary. He takes the time to explain how wear and decay are as important for his process, as the representation of people and spaces from his own past and present.
Close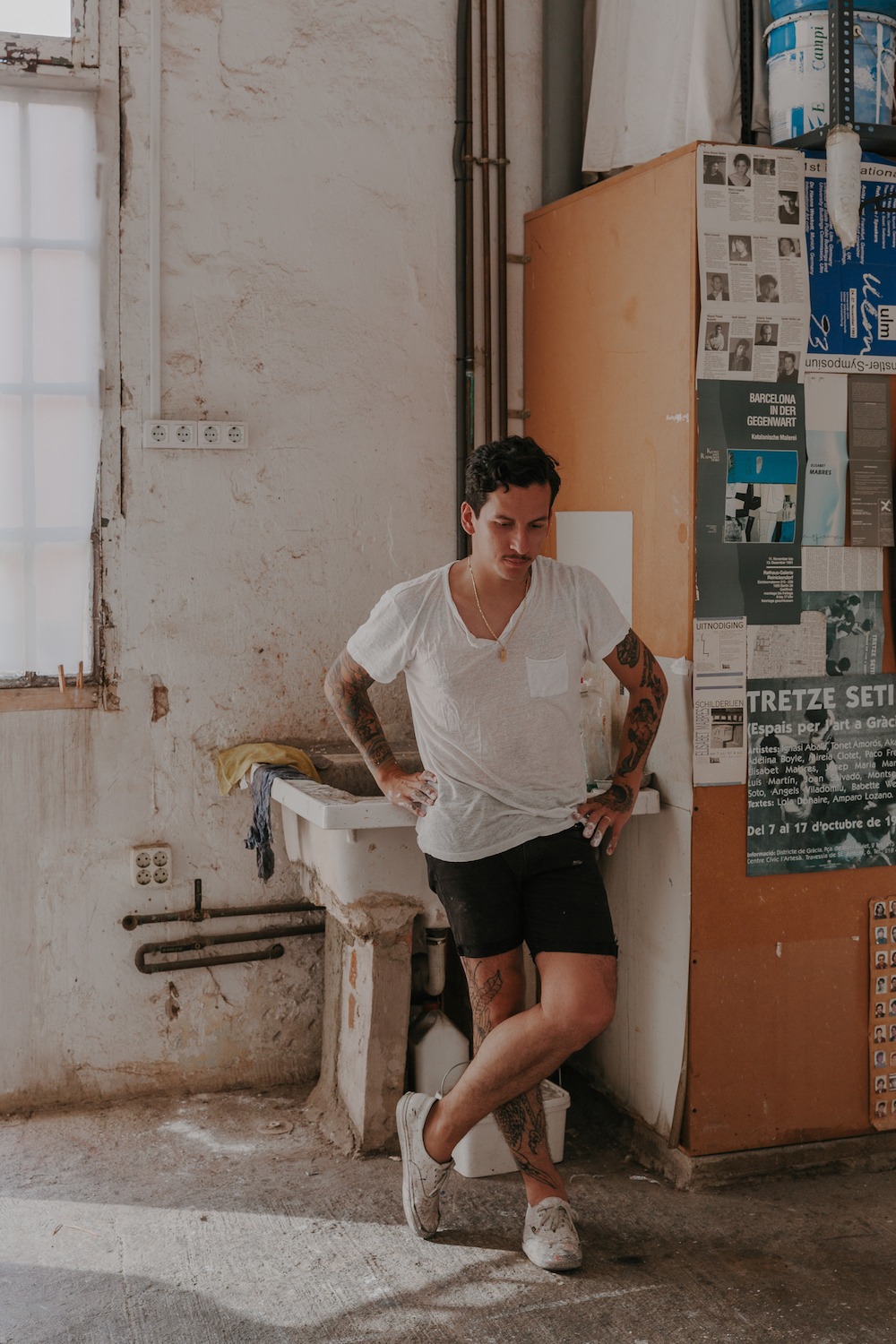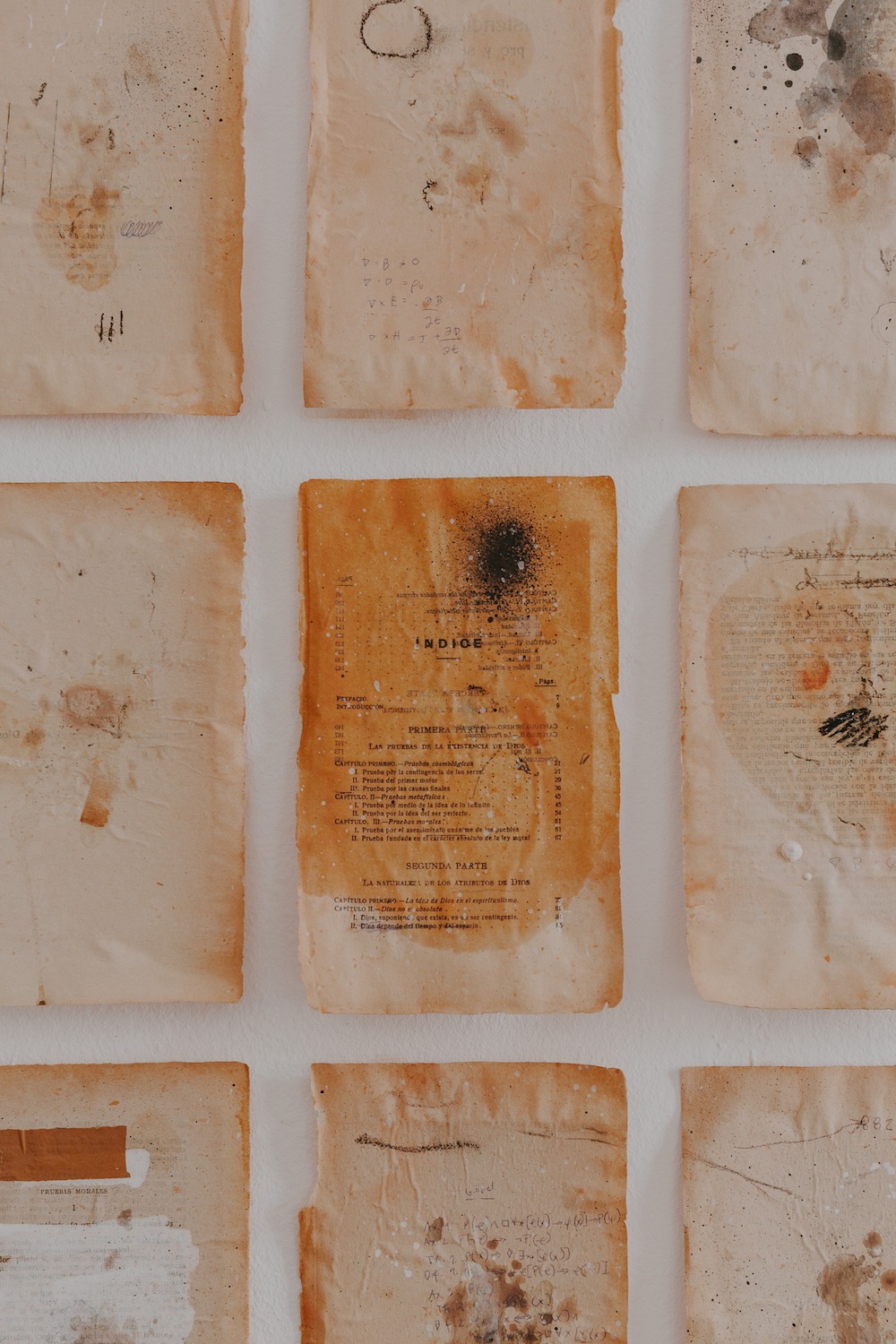 Armando has fond childhood memories of his hometown in Cali, Colombia. Far away from Raval yet strangely familiar, the busy streets in both cities are a clear inspiration for the pieces hanging around. He sees them as a diary for years and years of passersby; where stories intertwine and time no longer seems like a straight line. 
Close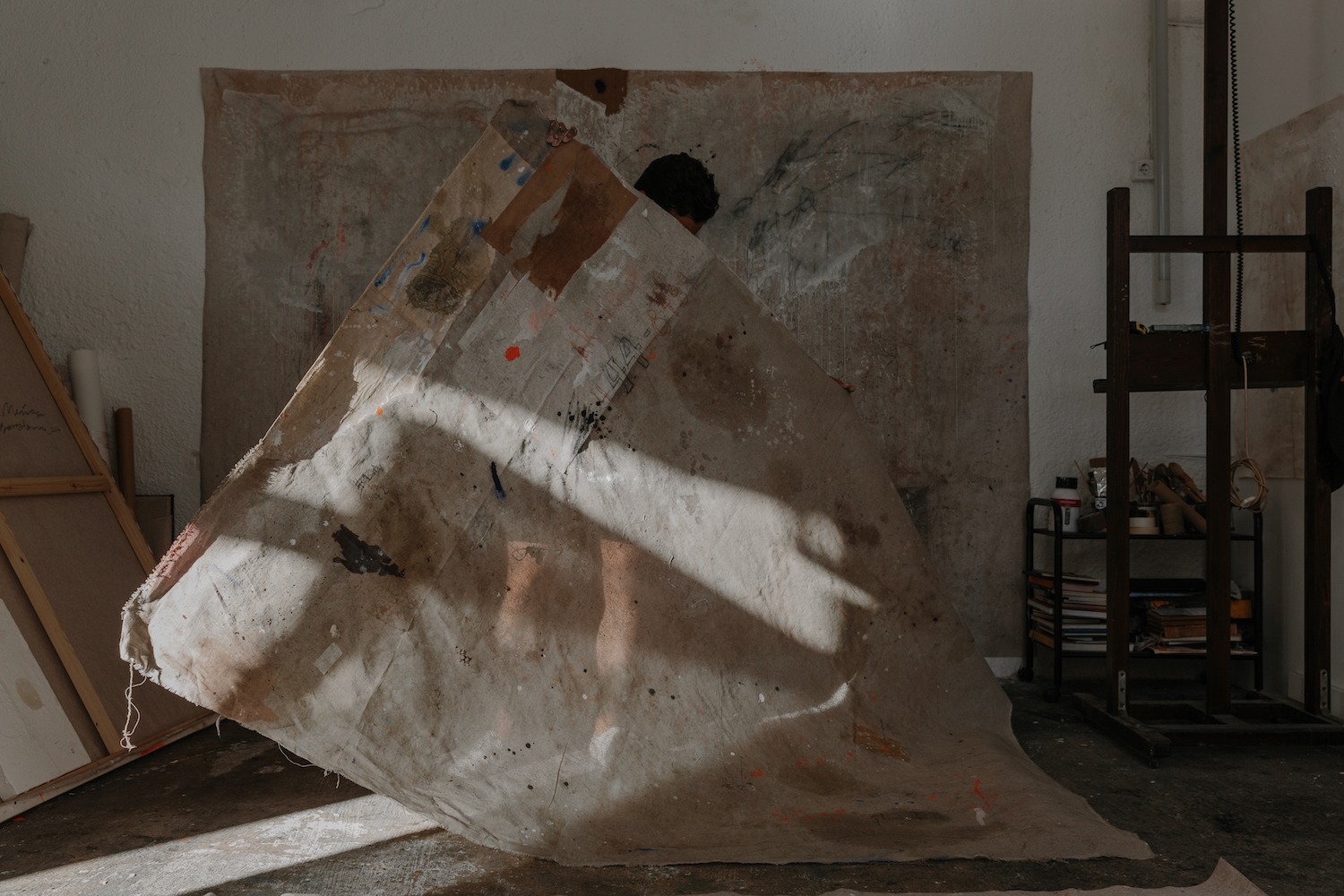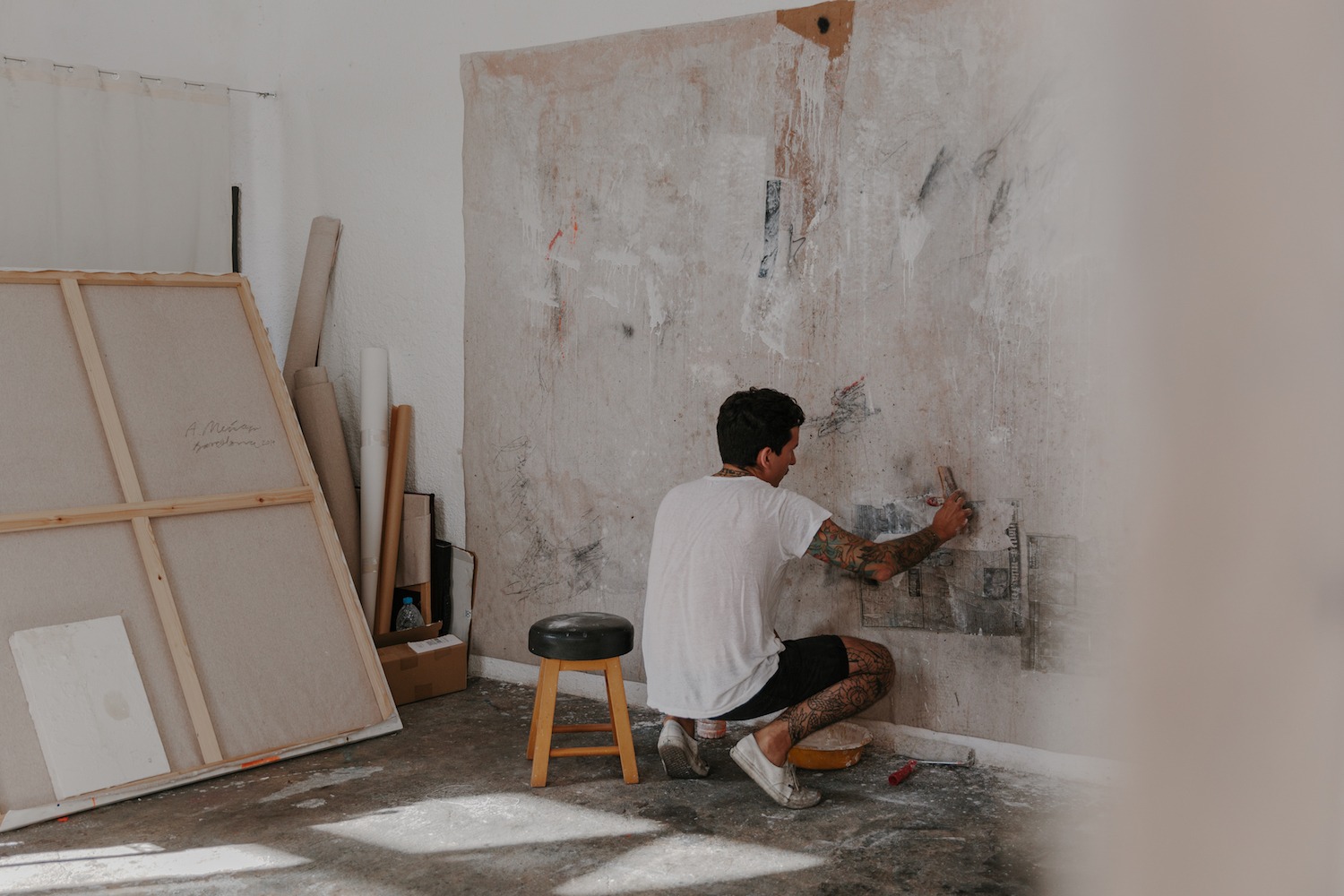 As he starts to develop each canvas (or rather they develop themselves) memories begin to emerge spontaneously: torn pages of a tendero's notebook, anonymous love letters on walls and long-torn city posters. 
The sun begins to set on the Catalan capital, and we can almost see rays of light moving and bathing the studio walls and the pieces on them, oblivious to the boundaries between one another. Inadverted accomplices to the artist's intent.
Close