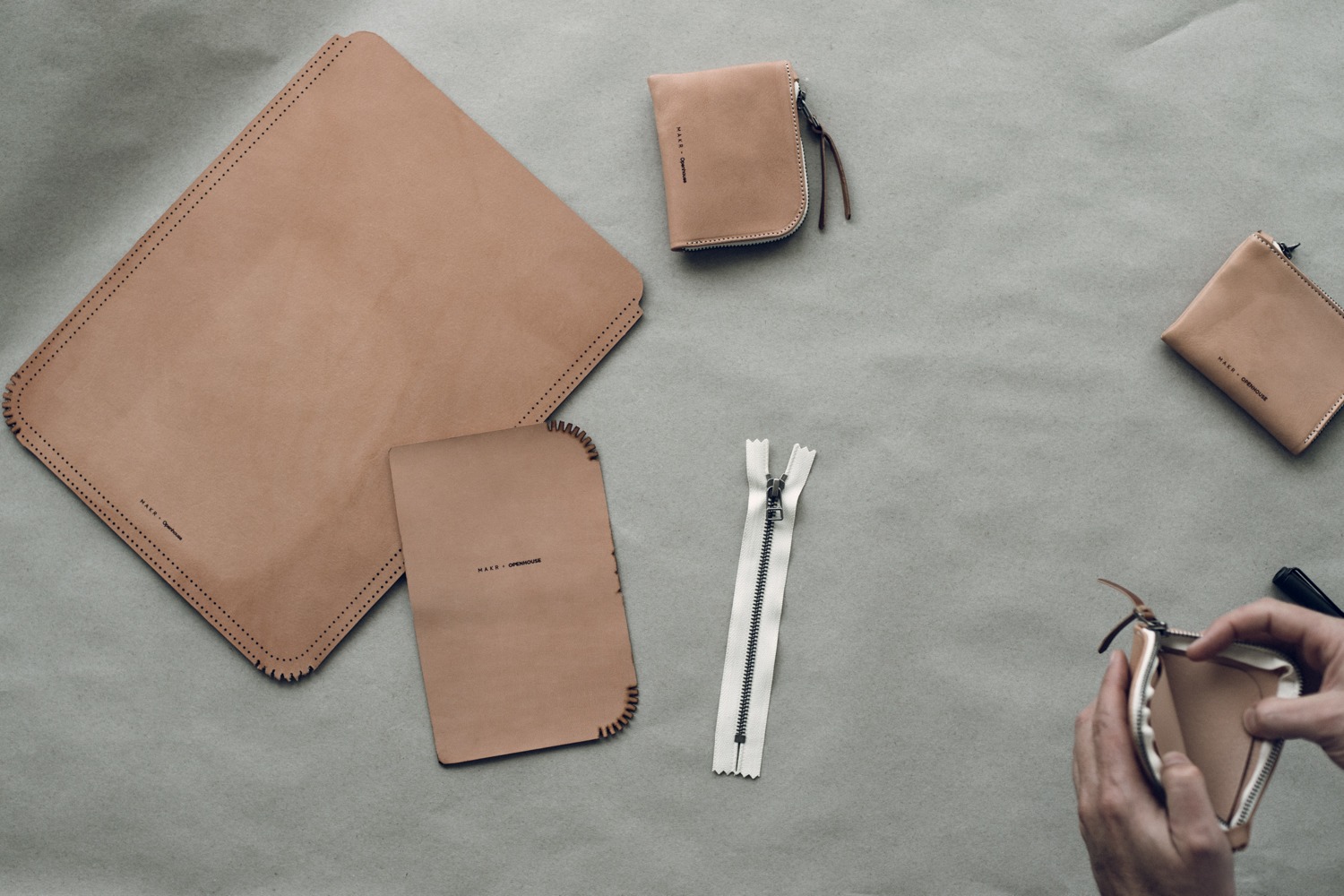 Close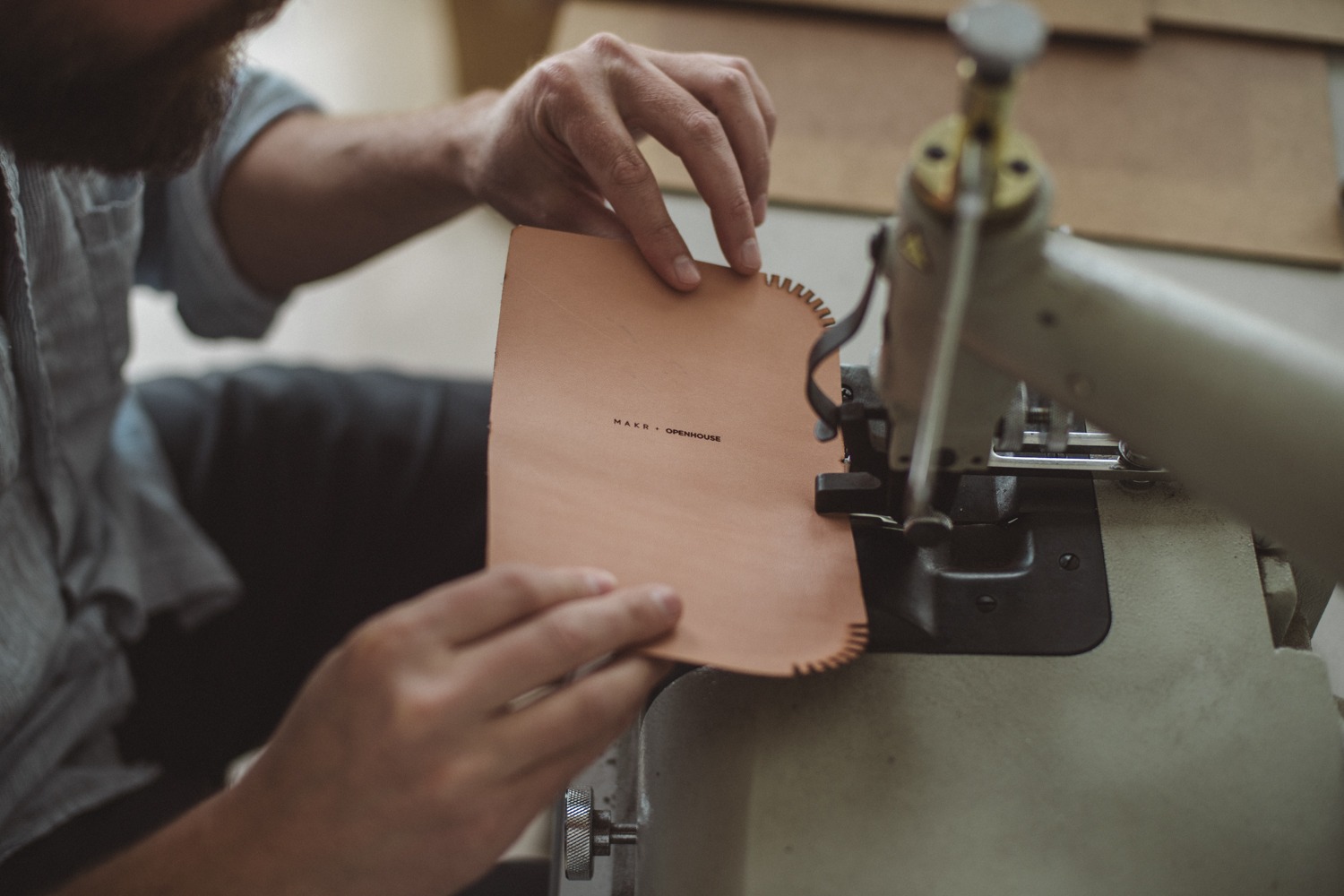 At Openhouse we have a love for quality, that is why we knew we had to work with Jason Gregory, the driving force behind MAKR. Founded in 2007, MAKR works across a wide range of scales and disciplines from soft goods and leather accessories to product design, furniture, and interior architecture. It is because of this attention to detail that we decided to collaborate to make a wallet and computer sleeve together.
Close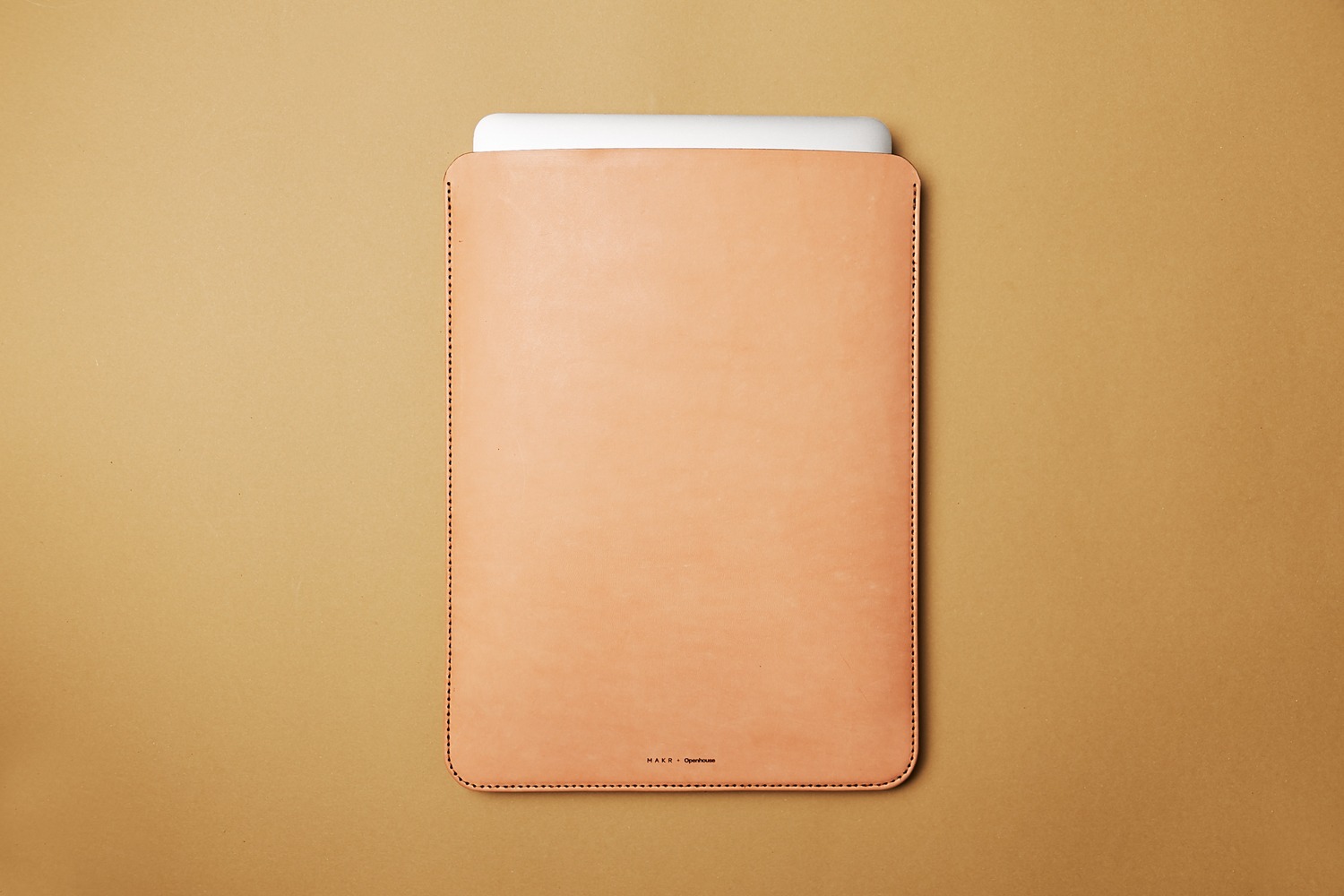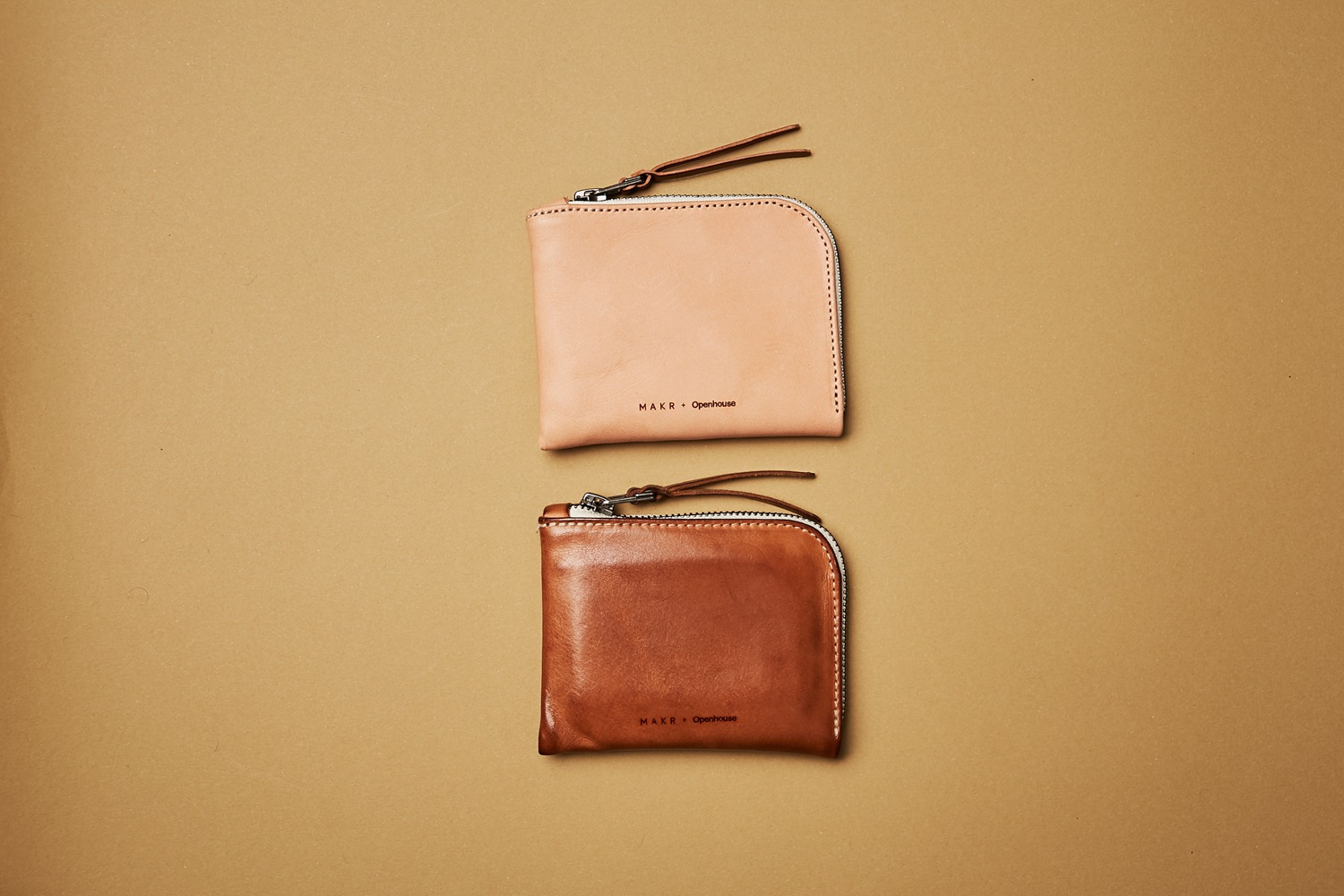 Until now Jason has worked with coloured leathers that are coated for protection. Together we decided to make a change and we chose a natural, veg-tanned leather, that has an eco-friendly process that produces durable, exquisite leathers recognized for their depth of color and rich patina. These leathers, usually used for saddles, bridles and straps, are made by Wickett & Craig, one of the few remaining, specialty vegetable tanneries in the USA. This leather will mark, show imperfections, but mostly it will age, becoming more beautiful day by day with use.
Close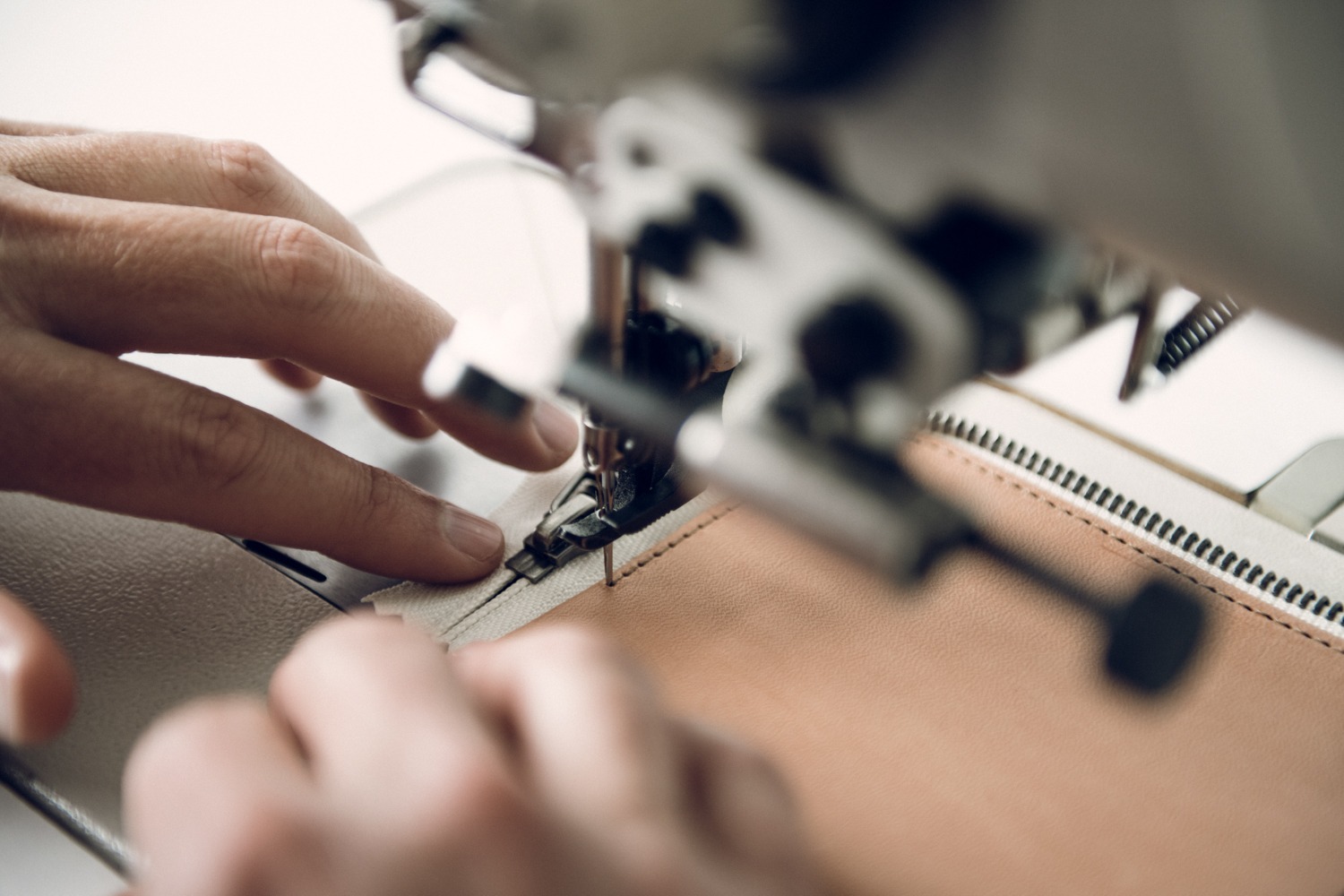 Taking an industrial approach to craft, MAKR began simply with a goal to create long-lasting designs with carefully considered details and construction techniques. By this process, products are continually refined over time—rather than in response to a market calendar or set schedule—and introduced as they reach a level of quality and utility. This kind of meditative deliberation is evident in the details of the MAKR's work. Shelving units find an elegant simplicity in spare joinery details inspired by Japanese woodworking, while small leather goods are patterned with architectural precision and meticulously stitched by hand.
Each MAKR design is the result of a rigorous process that values quality, refinement, and simplicity as necessary traits for an object of everyday use. These handcrafted details forge a dialogue between the designer, maker, and user, and often, a sense of community. Reflecting the studio's commitment to socially responsible labor practices, all MAKR products are made in the United States, with the majority of work being done within 100 miles of the studio.
Close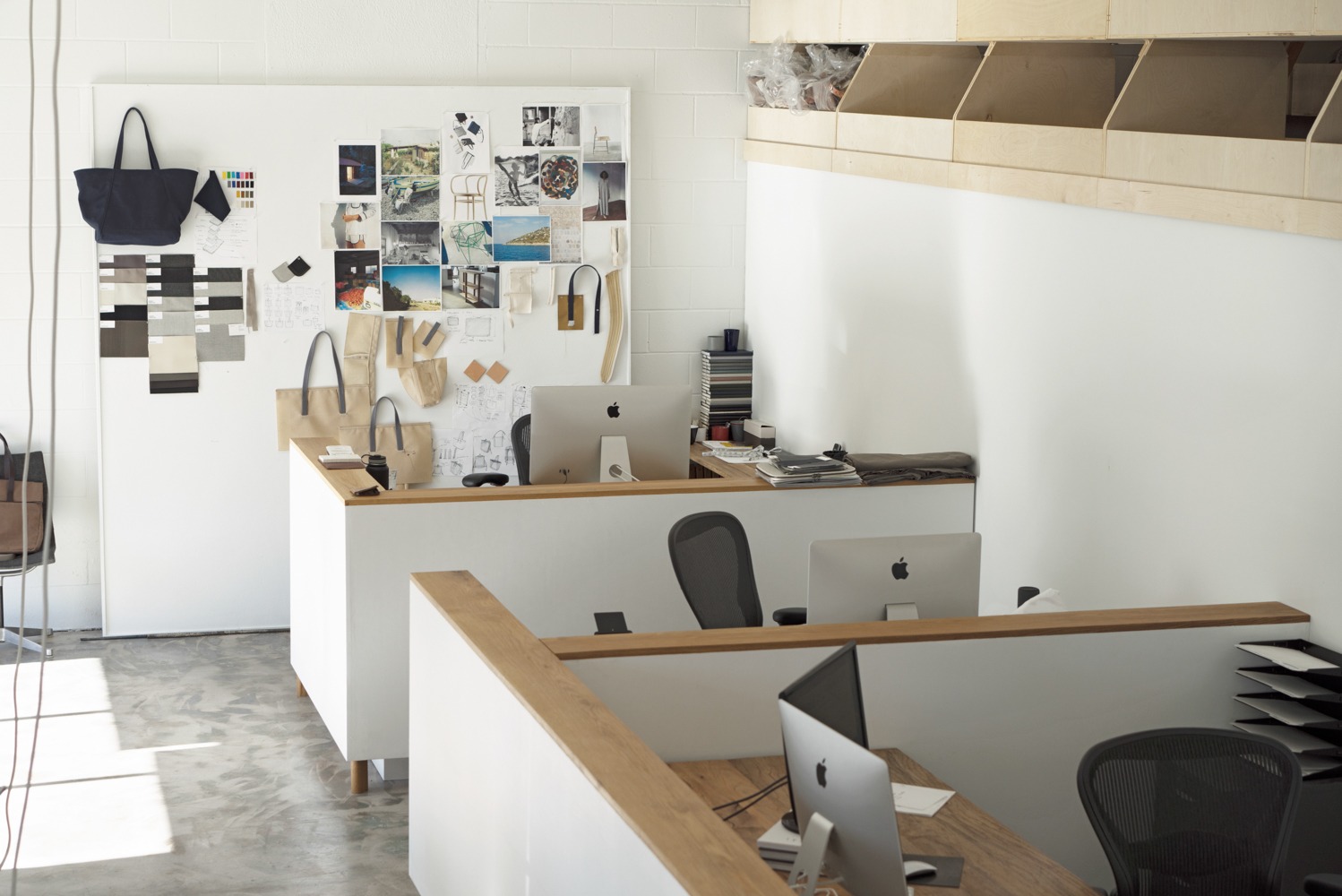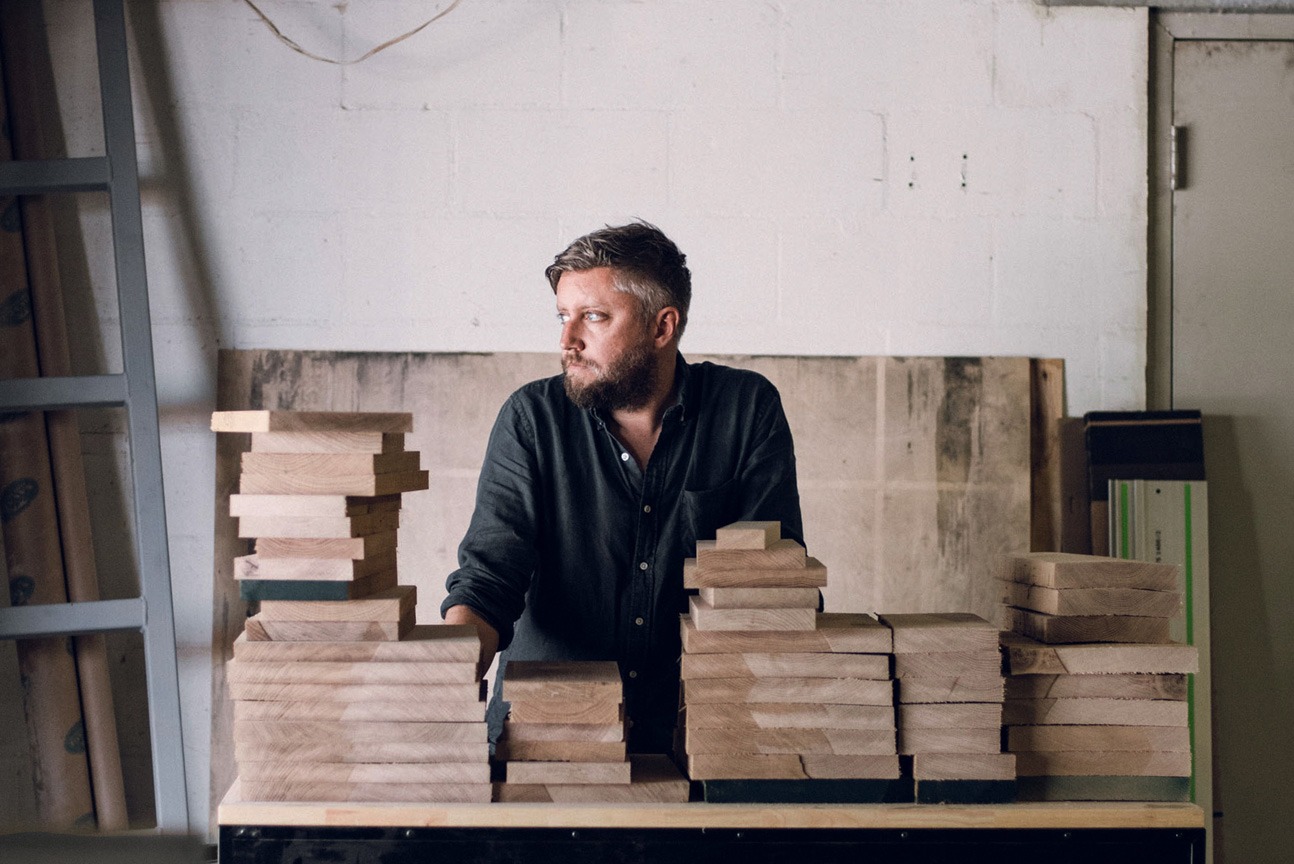 Close