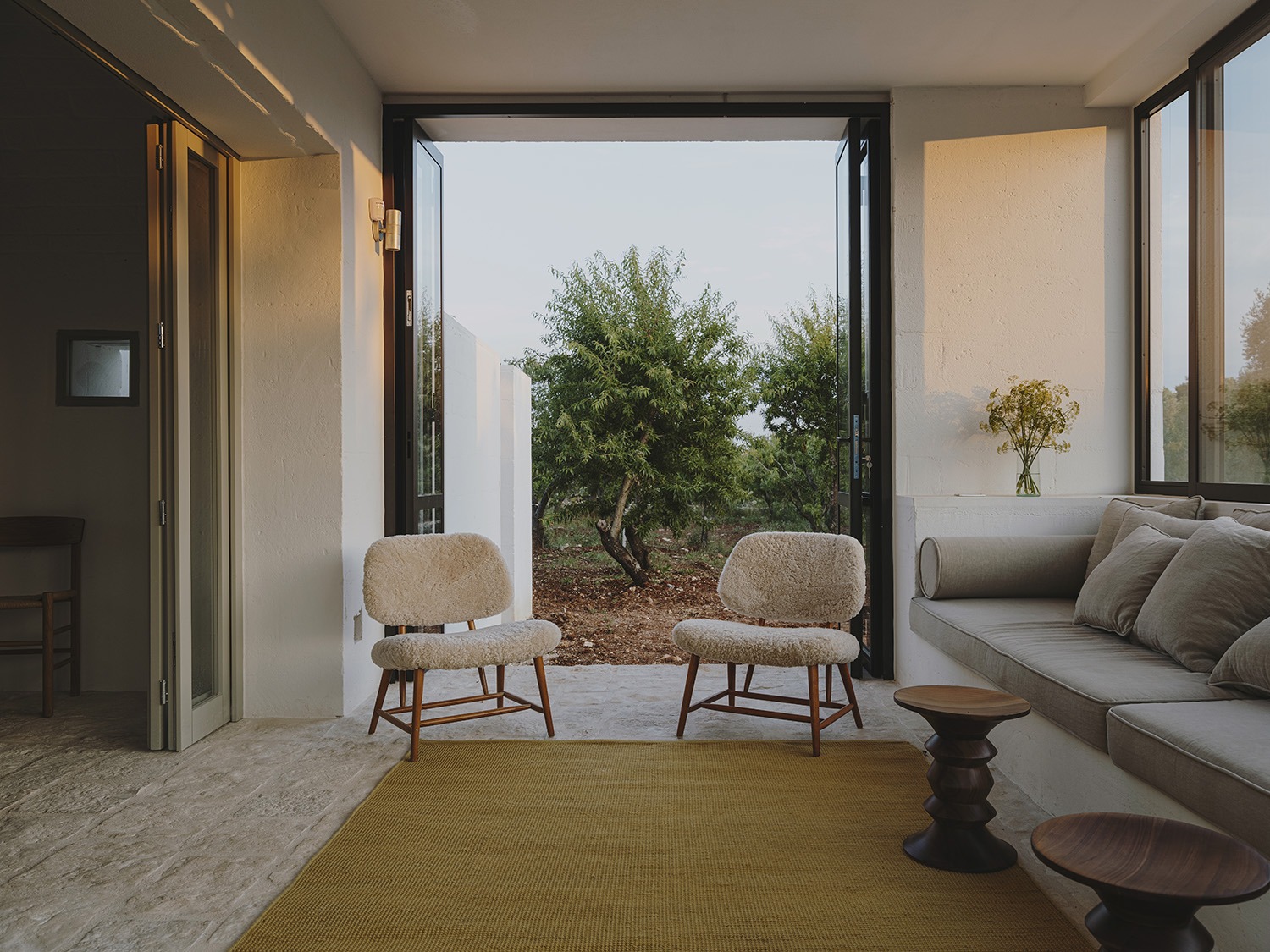 In the southeast corner of Italy, there is a small baroque village that is visually unscathed by the passing of time. Brimming with olive groves, traditional Pugliese architecture, and the smell of fresh pasta, Carovigno and its surrounding countryside stand as a preserved piece of old Italy. 
Within this Mediterranean haven, there is, however, a touch of modern living hiding in plain sight. From a distance, Villa Cardo could pass as an average sandstone house, with thick white walls, vaulted ceilings, and idiomatic motifs. 
Close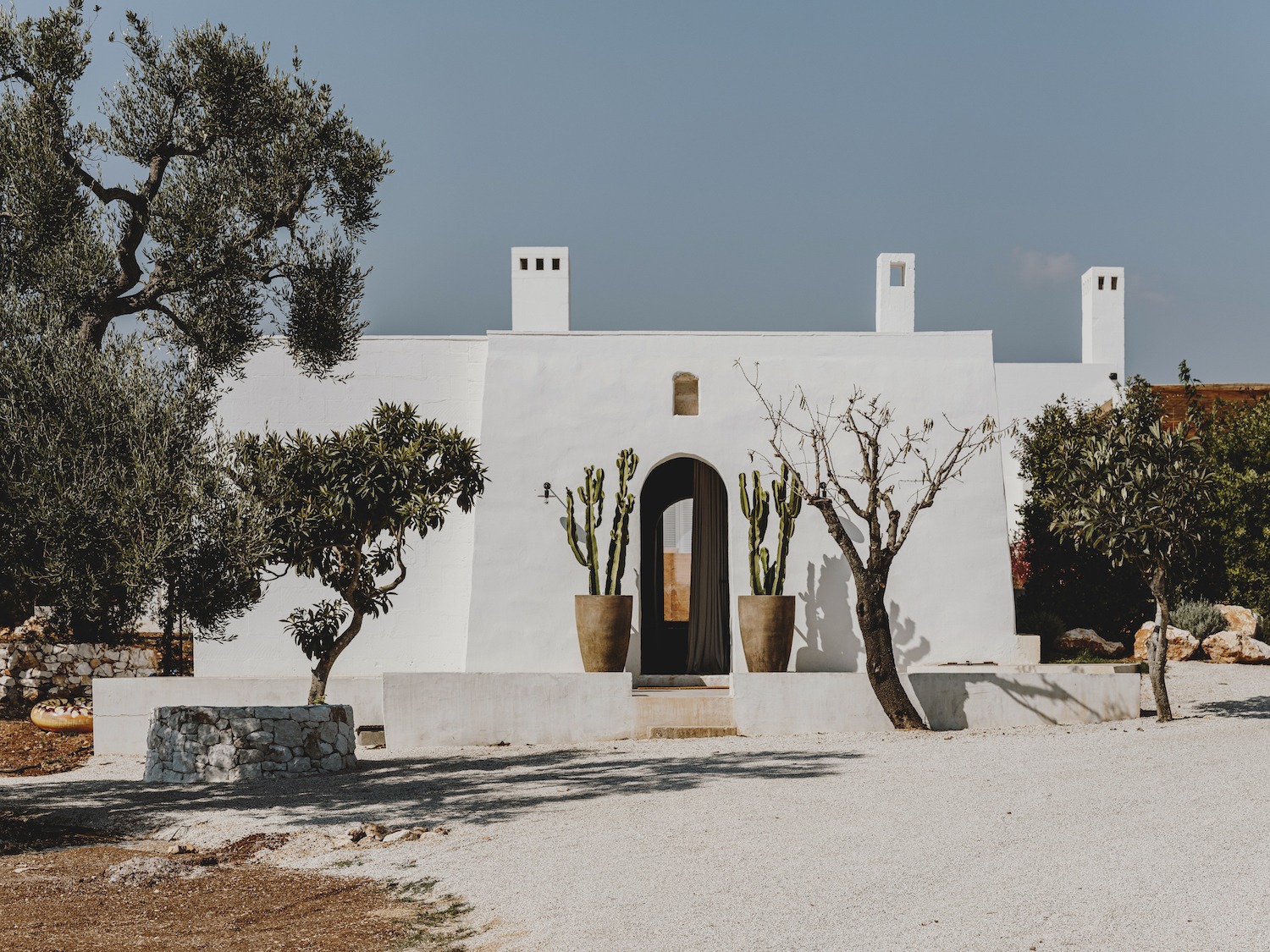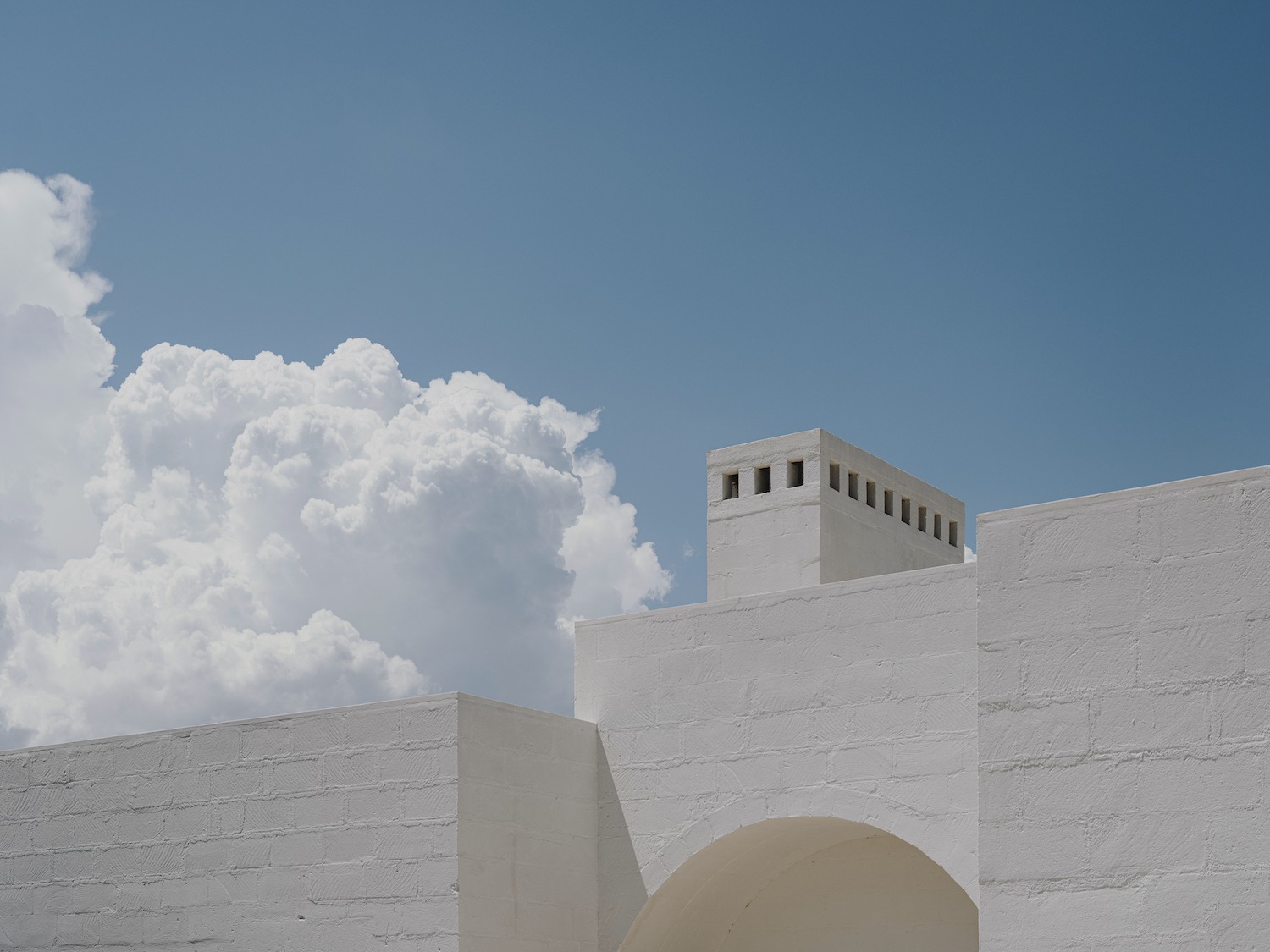 But upon closer inspection, it possesses a contemporary perspective in keeping with twenty-first-century design. Crafted by Andrew Trotter, this modern-day villa was made to blend with the nuances of Puglia's idyllic landscape and pay homage to the culture that envelopes it, while also offering its inhabitants a scope of experiences that encourage a slower, more connected way of life.
Close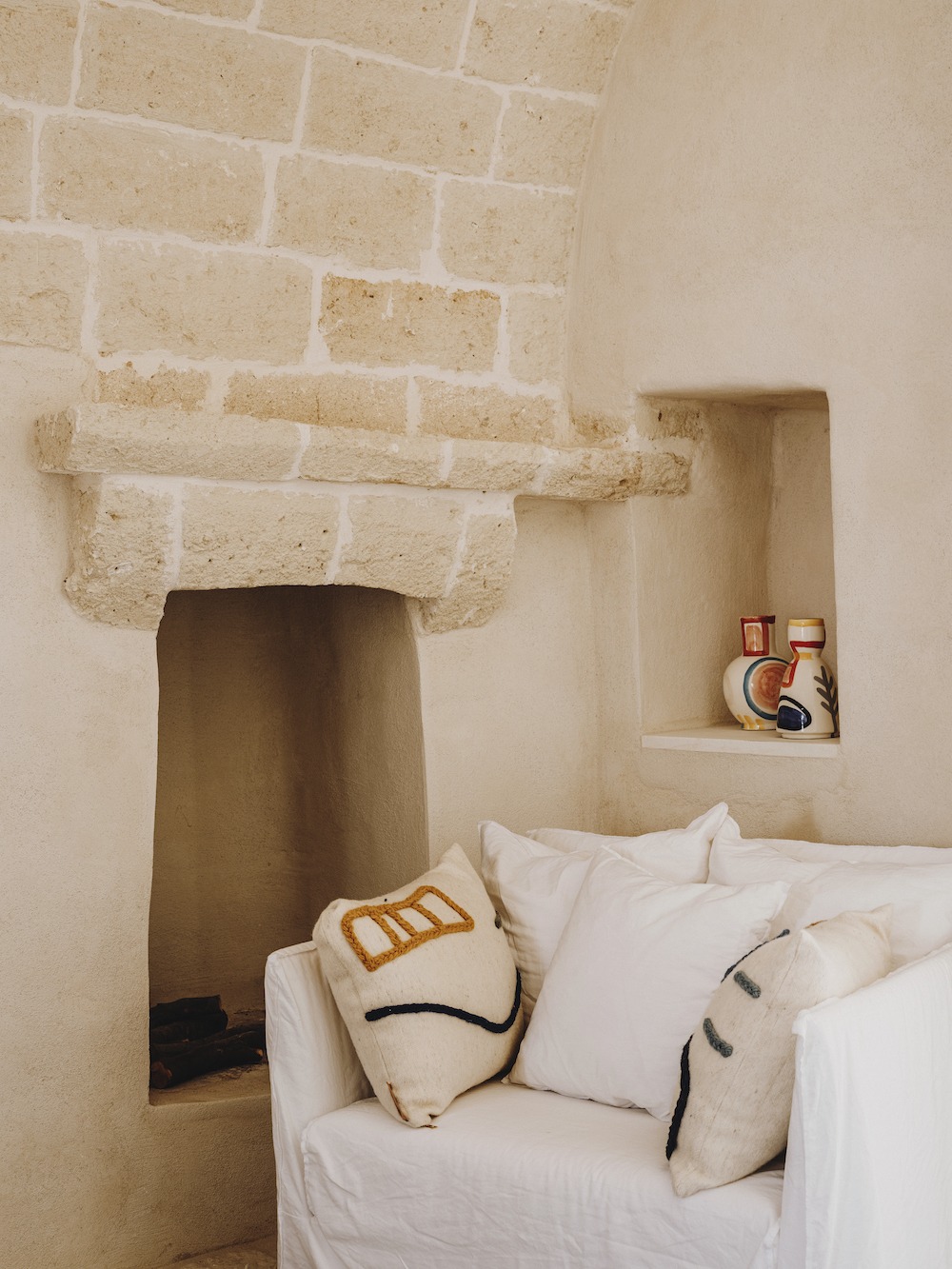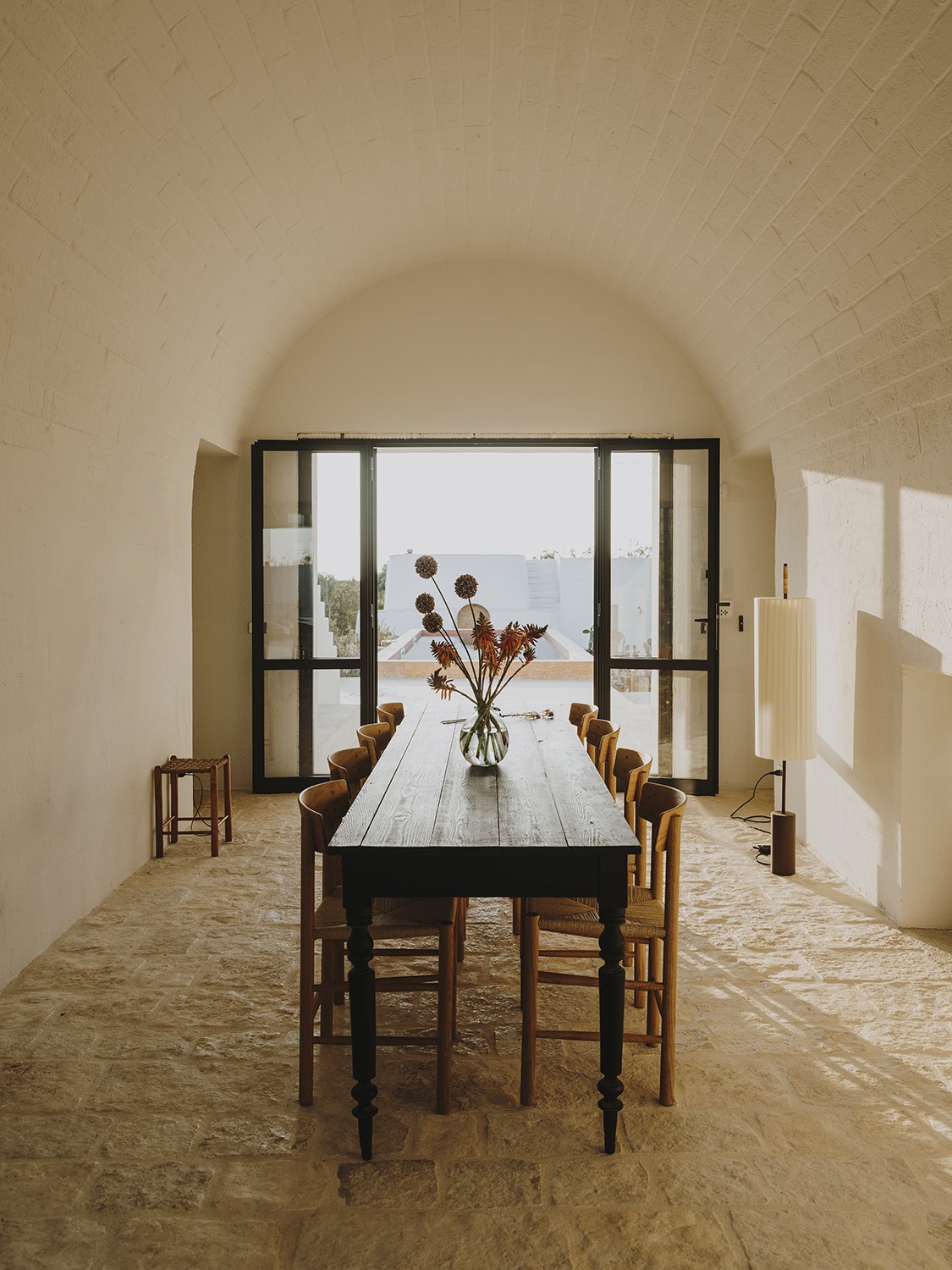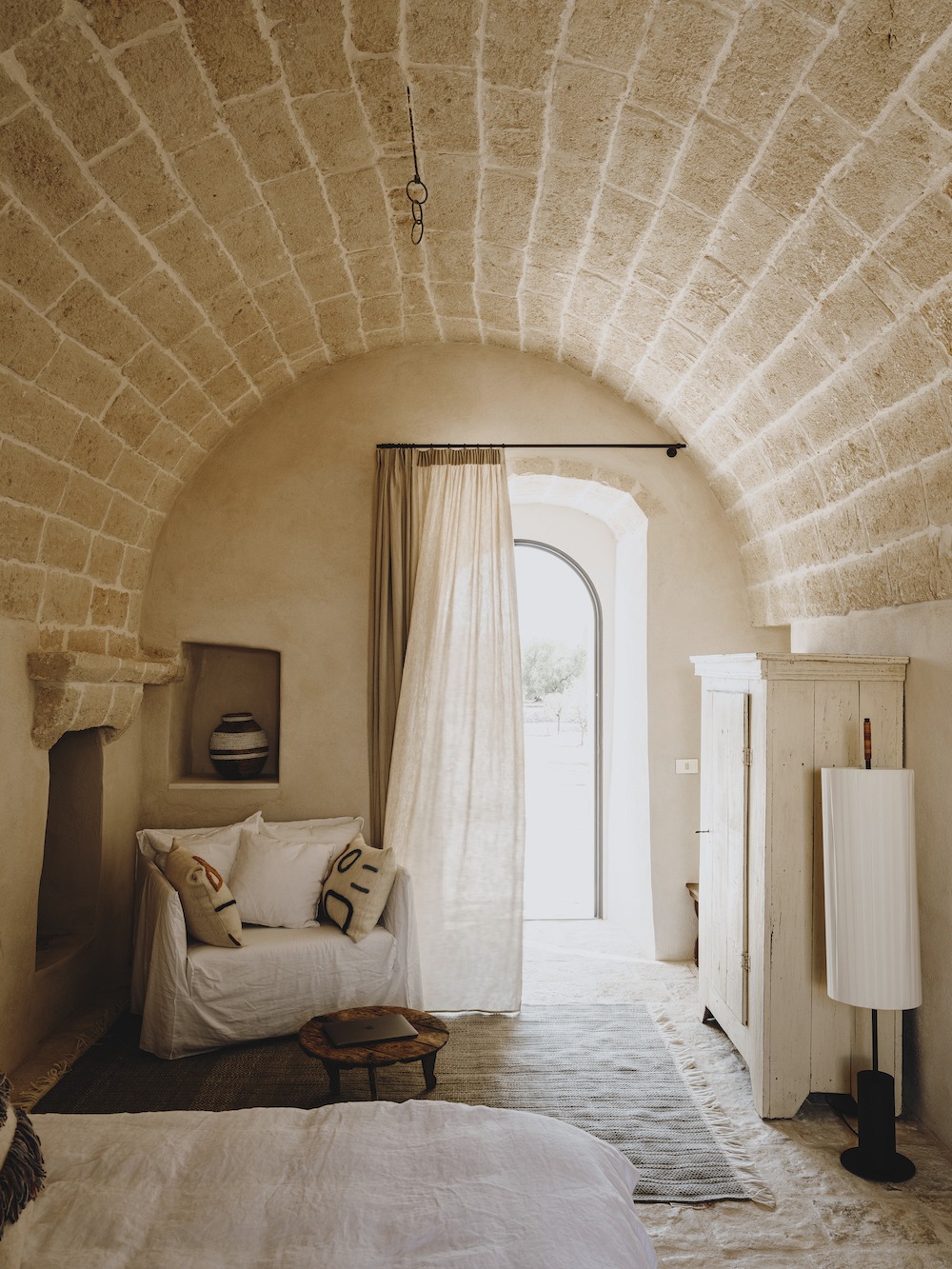 The owners, Riccardo and Rebecca Riboldi, commissioned Trotter after visiting Masseria Moroseta—his first architectural venture in the region. They were taken by the calming simplicity of his work and the subtle way that he merged modern minimalism with aspects of authentic Pugliese design. When the couple asked that he create a small home in Carovigno with the same sense of harmony, the designer delivered, yielding a structure that is equal parts nostalgic and innovative.
Read more in our new book: LIVING IN, edited in collaboration with gestalten.
Close