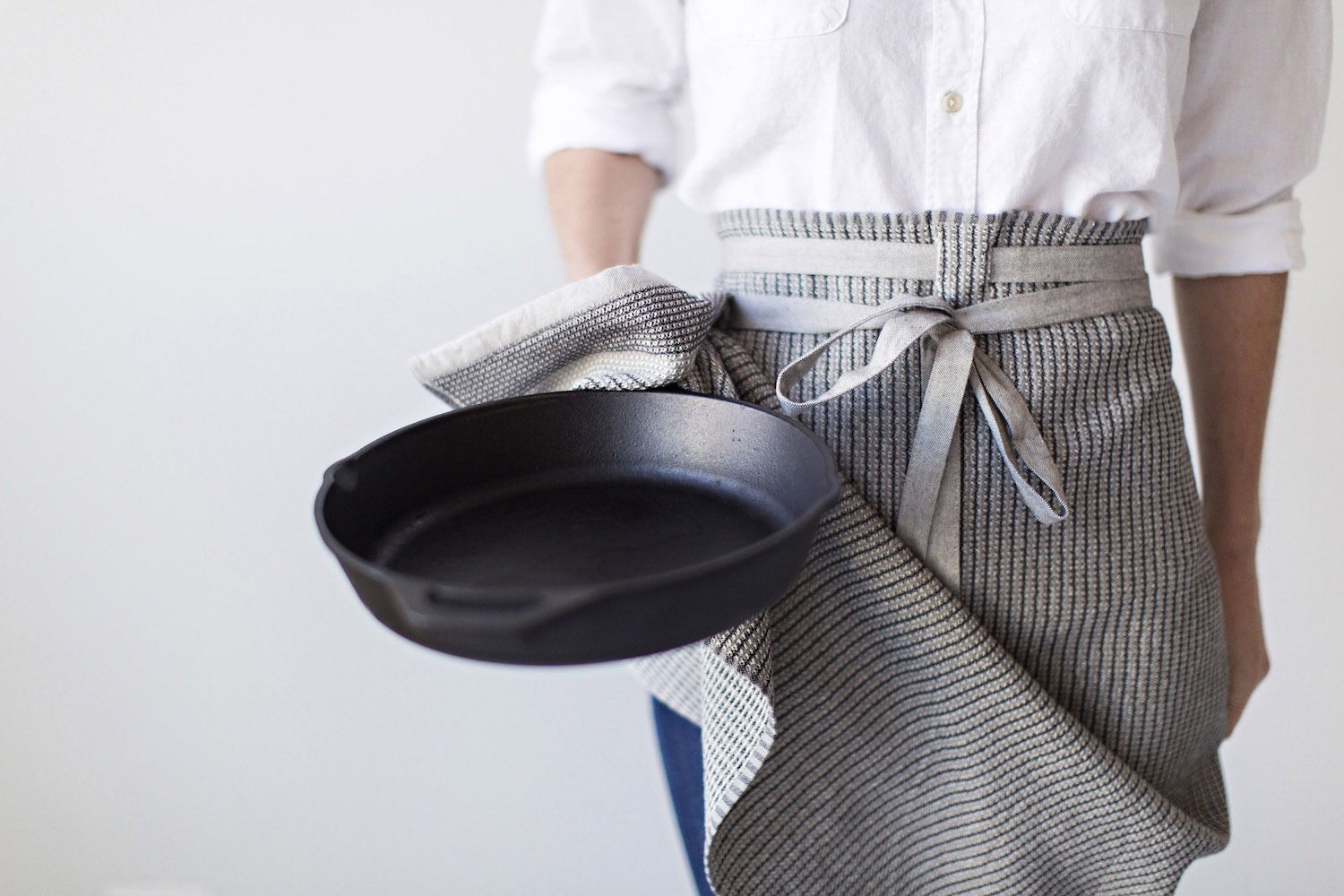 Sunday Suppers started six years ago when a few friends gathered at the apartment of Karen and Genieve. From there, their dinners have evolved and their community has expanded beyond their expectations.
Have you always loved to cook? Do you remember when you fell in love with it?
I grew up in a home of good food and have a maternal lineage of great cooks; both my mother and grandmother cooked often and brought the family together over warm meals and gatherings. I now cook quite differently from my mother, but when I left home and moved out on my own I began to cook for friends and found my own culinary voice. The roots, however, stem from a family in which shared meals and cooking is at the core.
How and why did Sunday Suppers start?
Sunday Suppers started six years ago in our home. A few friends gathered at our apartment. We cooked and dined and made a toast. From there, our dinners have evolved and we have grown into a beautiful new space; our community has expanded beyond our expectations. The concept, however, centers on simplicity and a love of food.
Close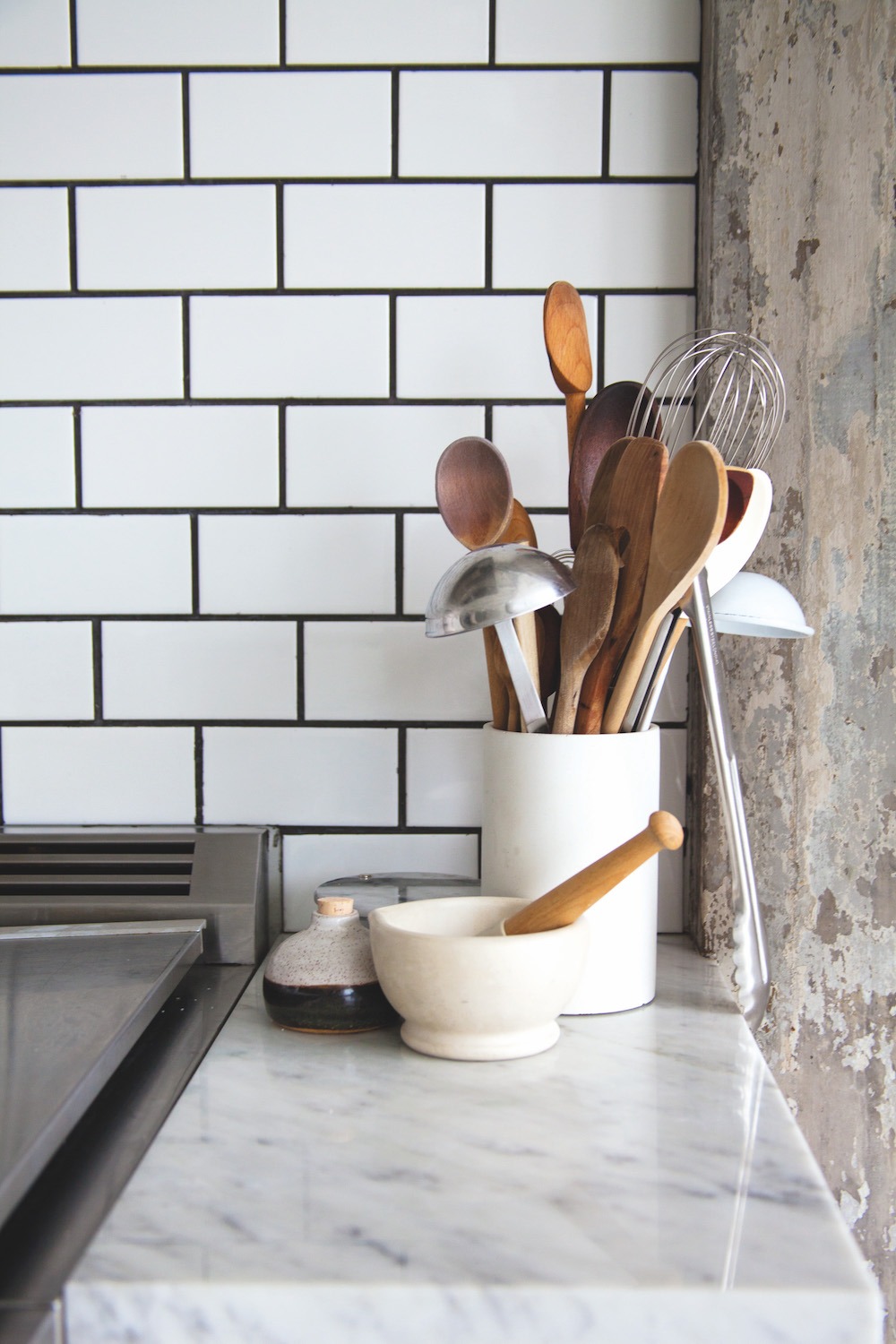 Close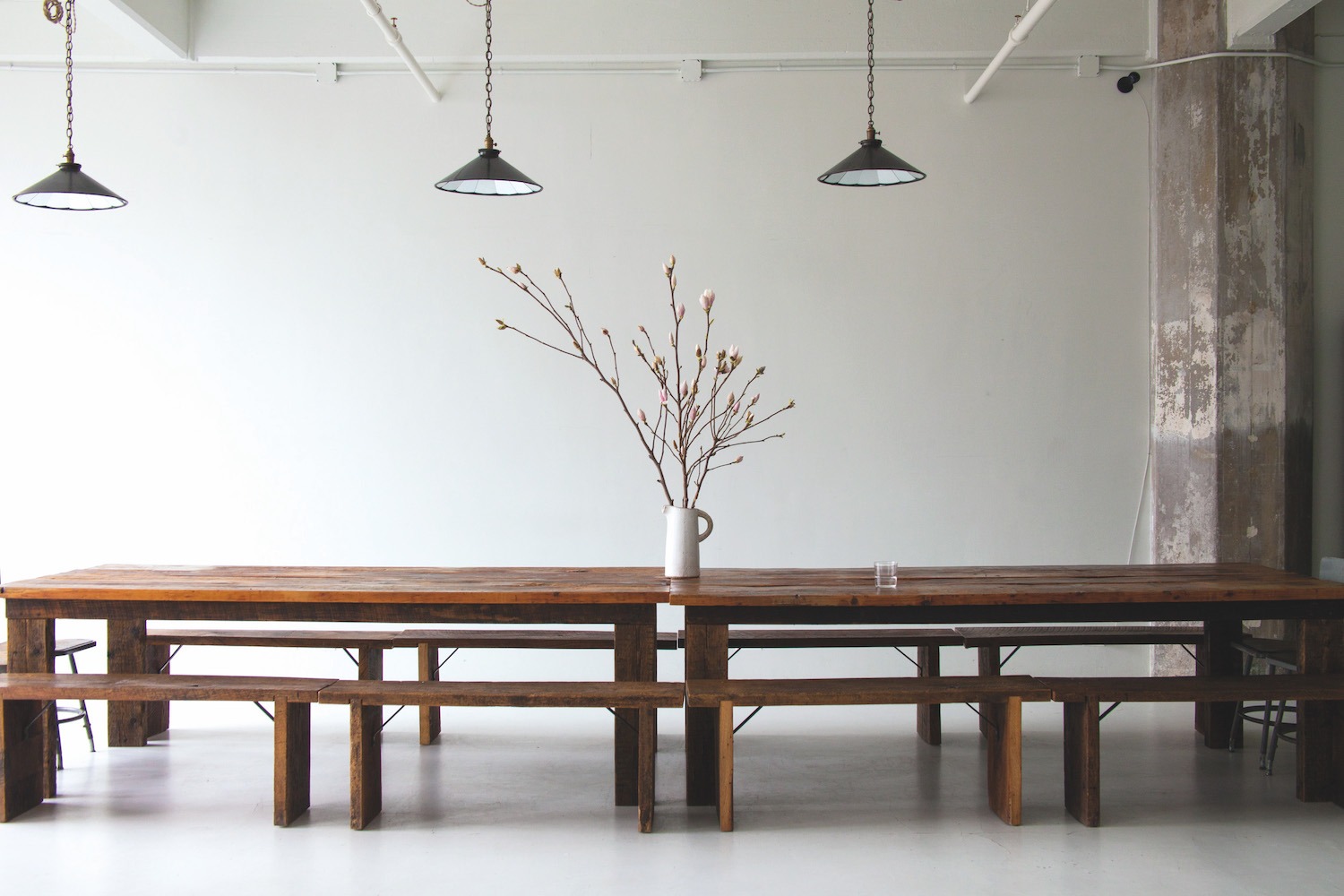 Why was it important for you to share what you are doing with people in the community?
I truly feel that Sunday Suppers in its most original form began with community. The idea was to connect with our Friends and good food, and to have early and enjoyable suppers together. The community interaction was an organic one, from the very start. We invited our friend Casey to do the cooking; we called in friends to help with flowers, table coverings, menus etc. And to share the table with friends was something we did often. After posting our photos online, the global response was incredible. We started getting emails form people all over the world asking to join our next supper, and so we decided to open our home to new friends (strangers) to have them come and join us at the table once a month.
What did it feel like to open your home to "new friends"?
Meeting new friends was and continues to be one of the best parts of a supper. The interaction is a lengthy and comunal one, and really gives the chance to form genuine connections with people.
When and why did you move Sunday Suppers from your home to a studio space?
Almost three years ago, we found a raw space in an old industrial building in Williamsburg. It is located across the street from our apartment, and maintains the original vibe of the area, which is super industrial and unrefined. The area is also a bit quieter than other parts of Brooklyn, and is located on the waterfront overlooking the city. We searched for a space for a long time to find one that was just right. We had outgrown having the dinners at our apartment, and the demand was so high that we knew we had to spread our wings. I wanted to find a raw space, a blank canvas, but maintain the feeling of warmth and home-like atmosphere. The space we found was in poor shape, but I knew that with a bit of love and renovation I could bring it to life. The floors were a yellow tile, the walls grey, and there was no plumbing. We built out the entire space into a white clean space that could hold our office, studio and community cooking space.
Close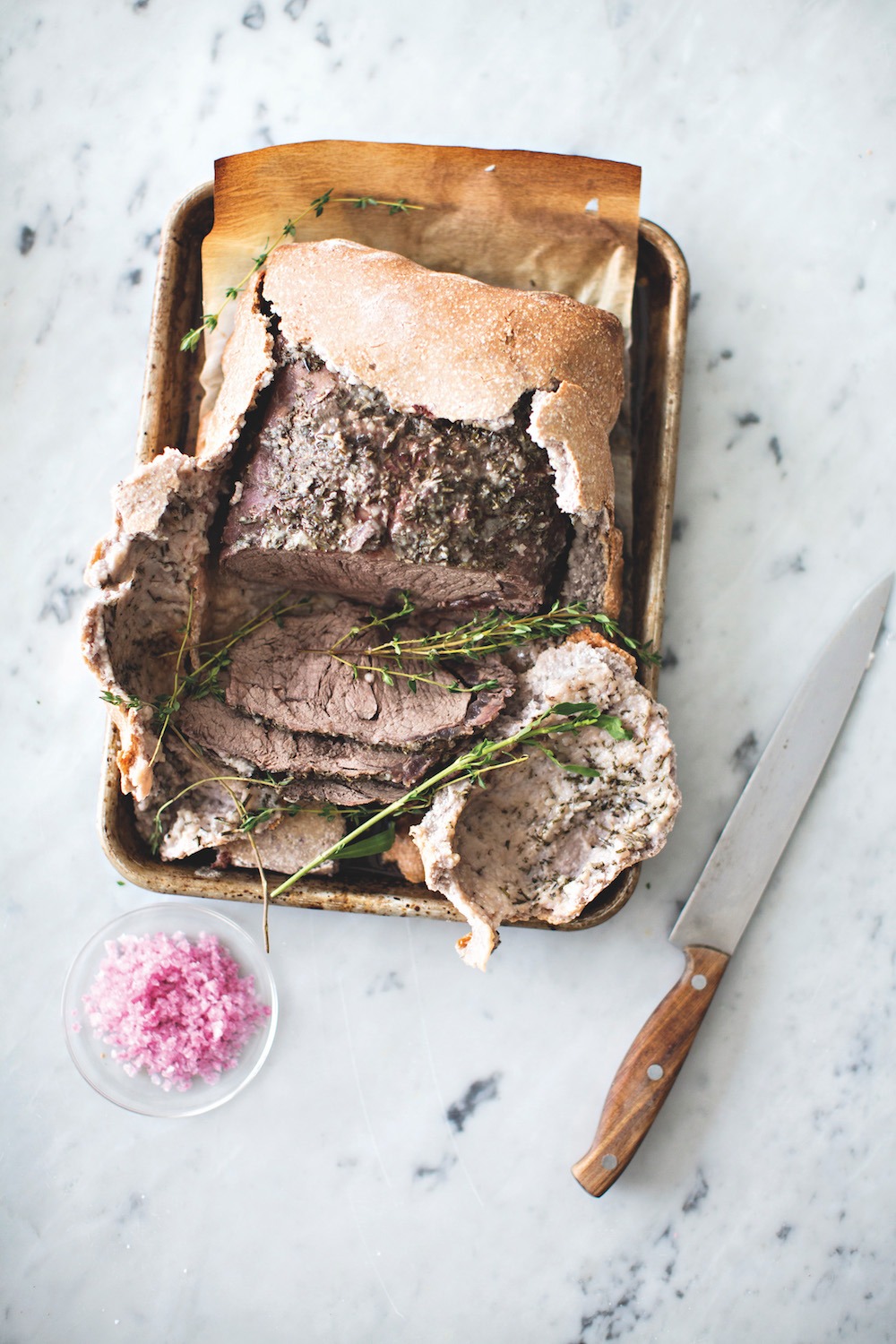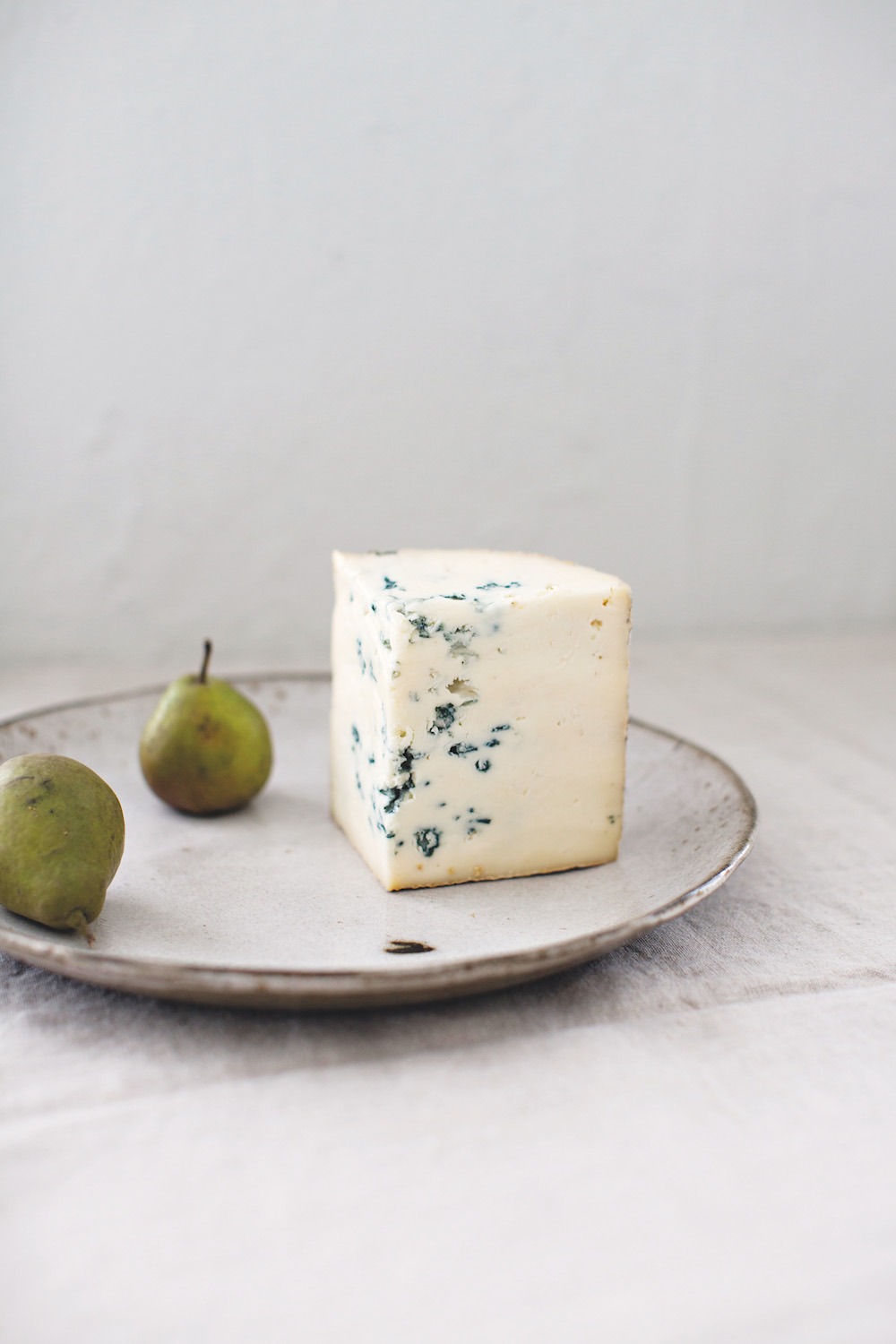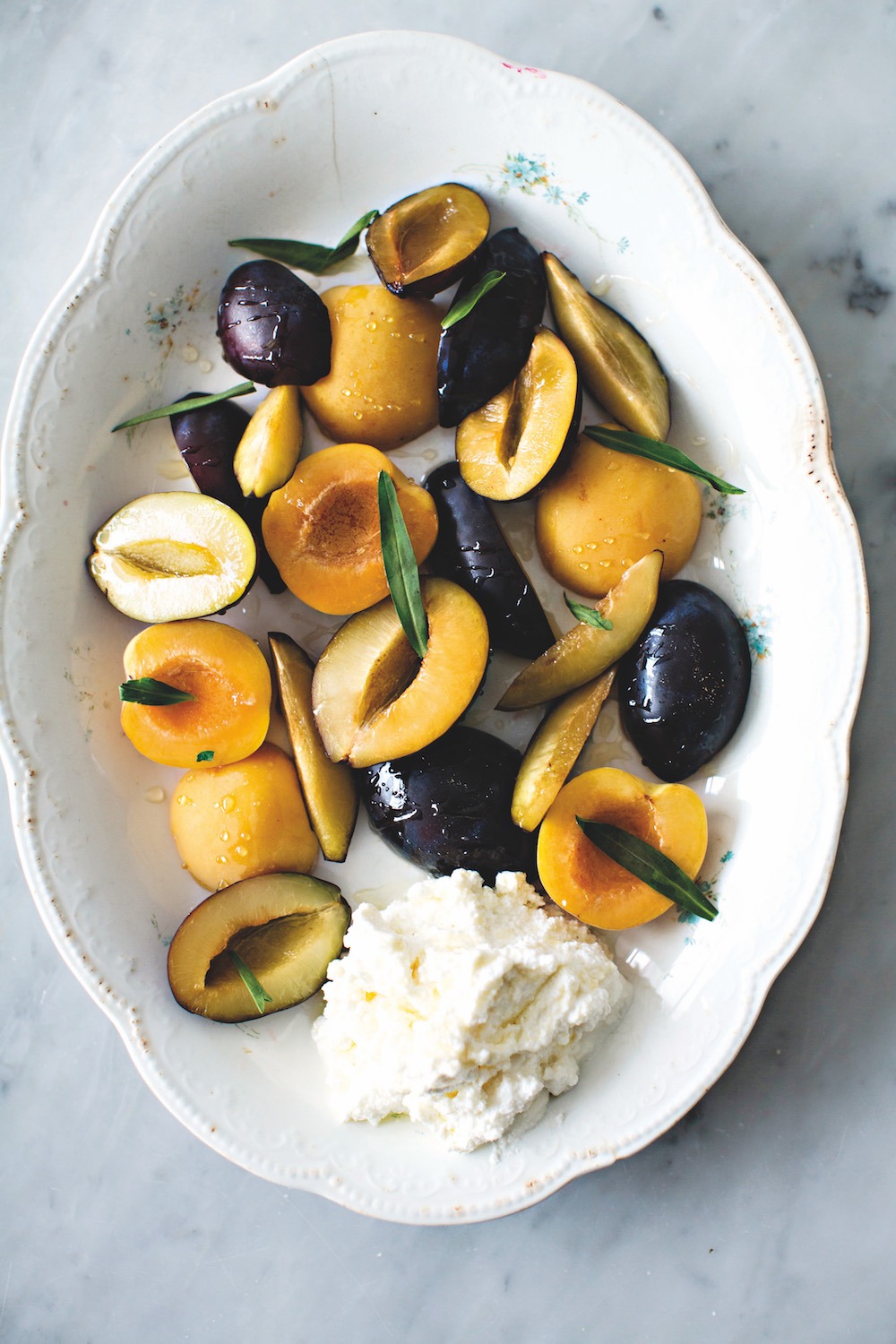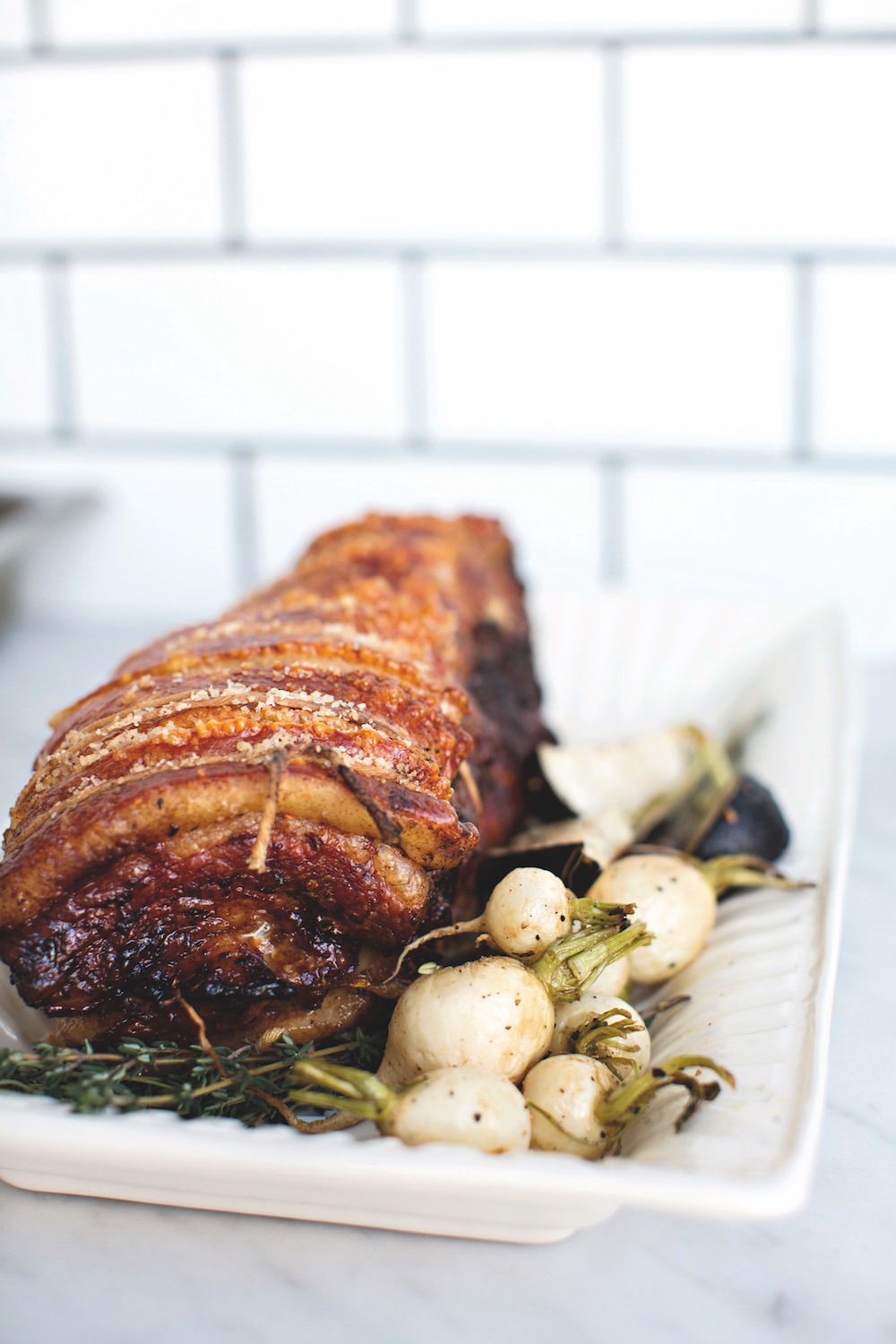 Close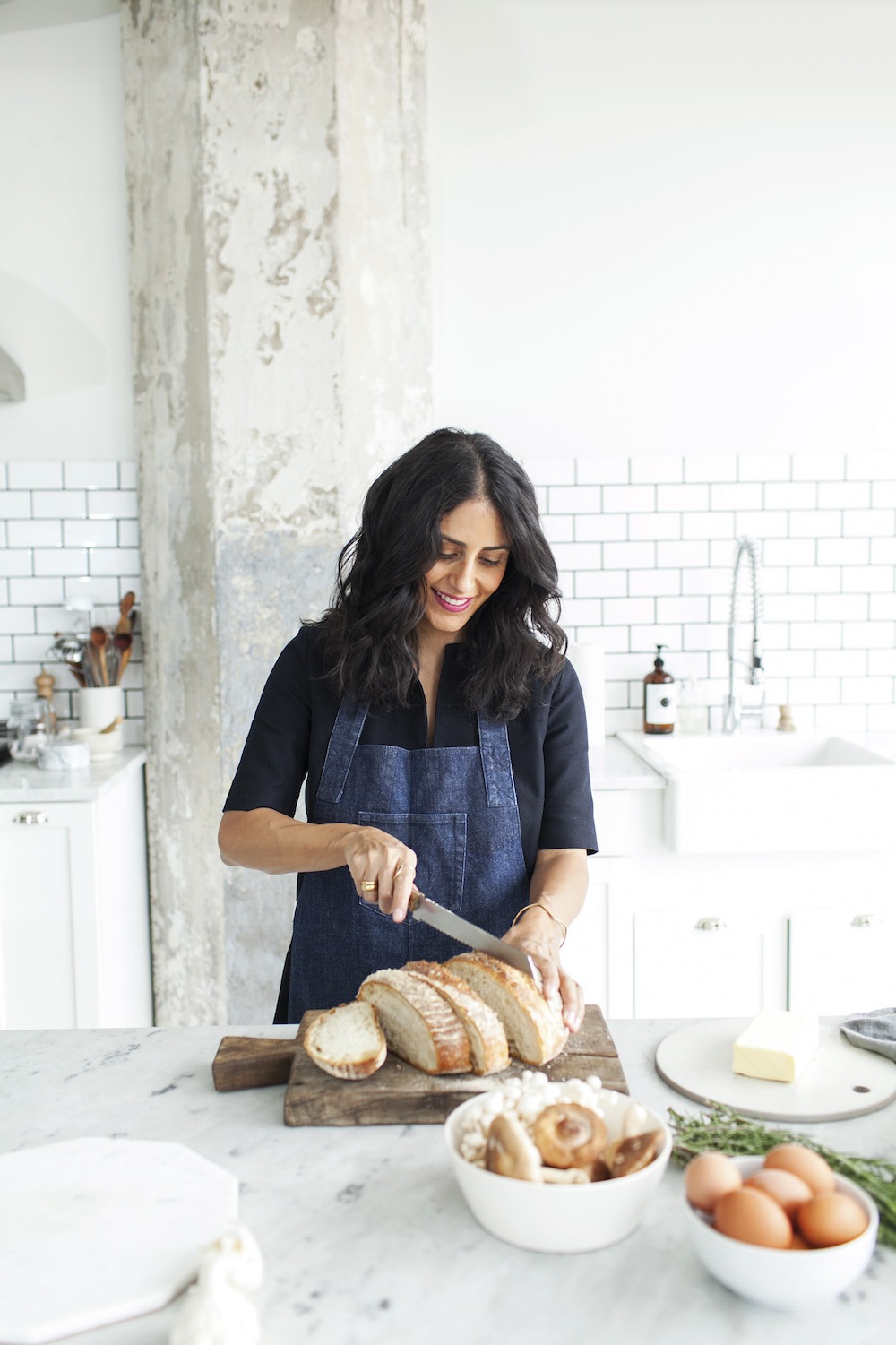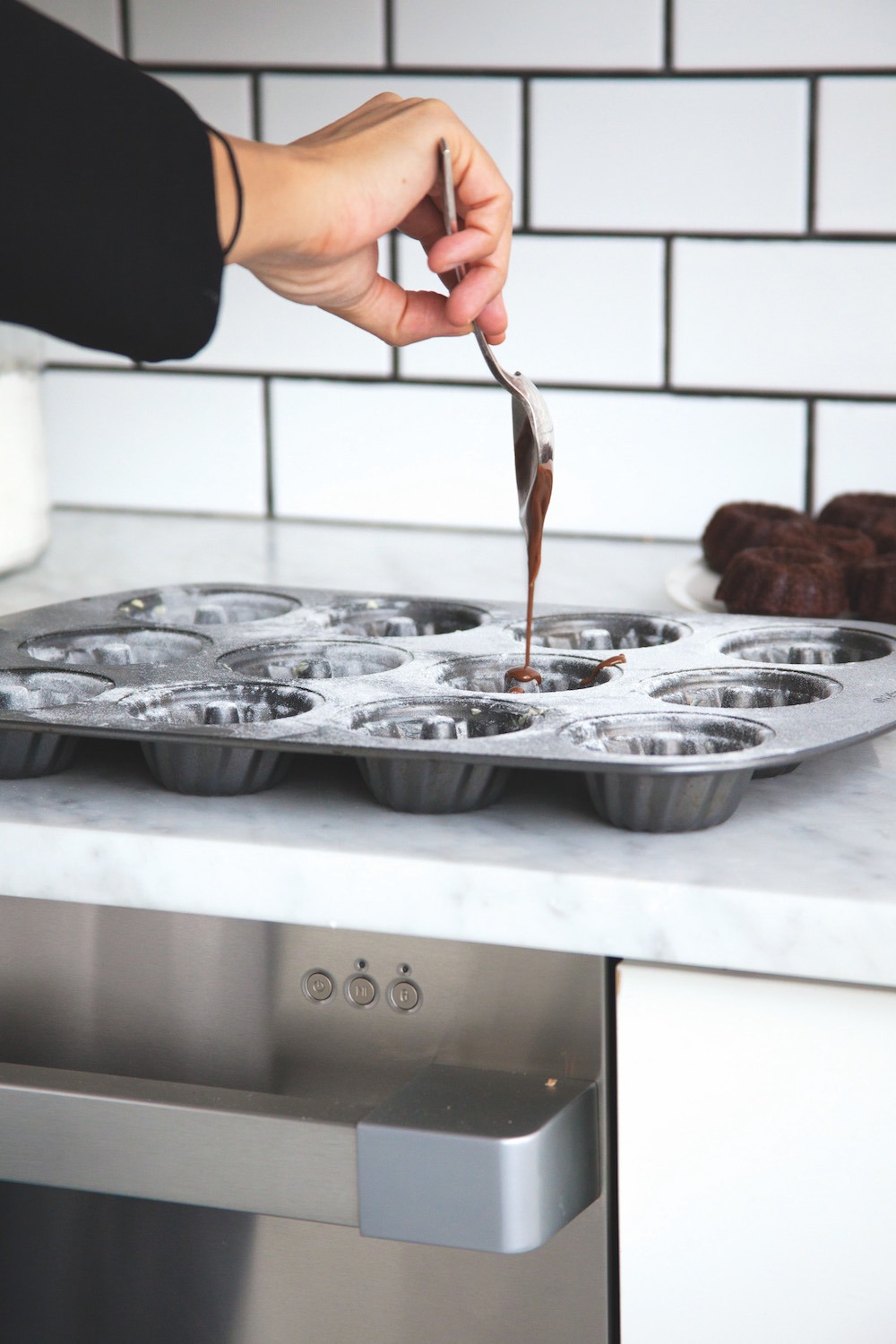 How has Sunday Suppers changed or grown since the move?
The space has given us the ability to do more and interact more with our community. We have  more chances to work with companies, artists, chefs and also have a space to call our own where we can brainstorm and branch out into new realms. We recently re-designed our web presence to be able to  provide more recipes and stories, as well as a shop and our own product line of kitchen essentials.
How do you select the guest chefs?
We choose folks that line up well with our work, our aesthetic and our food philosophies. We cook good, seasonal and approachable food, with a bit of nuance and flair.
How can people join you for supper?
We sell tickets through our shop online, and for those who want to create a gathering at home, our cookbook offers inspiration and recipes for folks to gather and cook with their loved ones. The cookbook is a collection of intimate gatherings (for 4-6 people) that we photographed across the country. Our recipes are beautiful and inspiring, but at the same time, super attainable and not overly fussy. The goal was to create a book that inspires our readers to cook and explore and find their own beauty in their lives.
The community interaction was an organic one, from the very start. We invited our friend Casey to do the cooking; we called in friends to help with flowers, table coverings, menus etc.
How do you come up with themes and ideas for the dinners or recipes?
We brainstorm the time period, the season, the vibe in our city, and we very much try to stay true to the culture of what is happening at the moment. For example, this Winter was a long and difficult one for many New Yorkers so we had a themed dinner called "Roots." We called upon the earth and the concept of staying grounded and close to home during these winter months. Playfully, the menu incorporated all root vegetables of the season, and as part of our décor we hung an installation of oversized branches from the studio ceiling to emulate roots hanging above the table.
Who or what are you most inspired by?
I'm inspired by so many things, chefs and food leaders like Alice Waters and Julia Child, who seemed to have a vision early on. I am inspired by art, my peers, produce at the market, other cookbooks and visuals, travel and seeing new places and new foods. I love exploring markets in new cities, and I am always growing and excited to expand my horizons.
When you're not hosting a supper, where is your favorite place to eat in your area?
I have coffee at Toby's Estate, which is a great spot to clear your head and work for a bit. They have Wi-Fi and a killer avocado toast or egg sandwich. I also love eating at Reynard's. It has a changing menu based on the season, but their food is always well curated and mostly cooked in a wood-burning oven, which gives it that smokiness I love.
Close