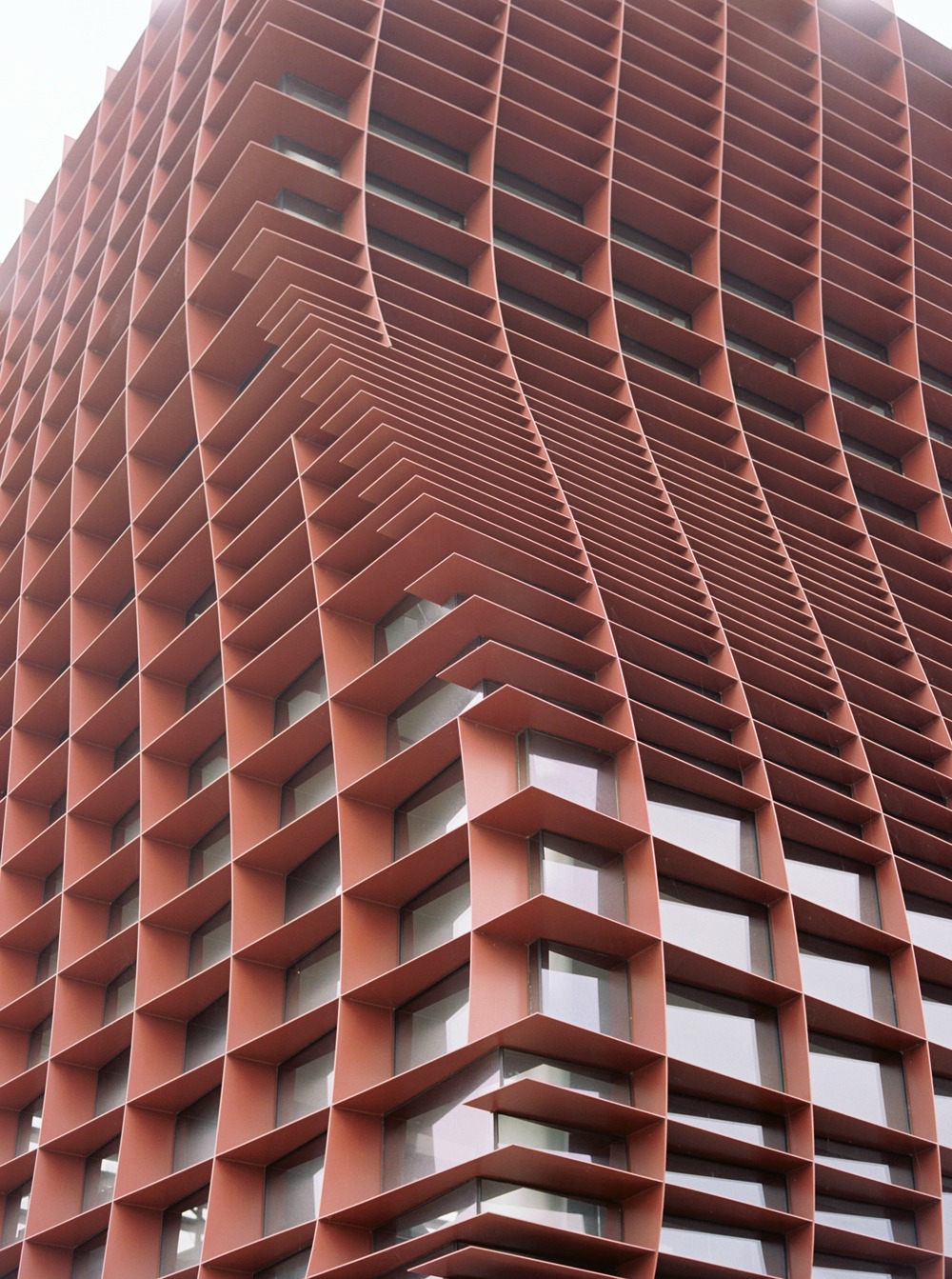 FADE IN:
A NEW BUILDING SITE IN THE SMALL WAREHOUSE/STUDIO NEIGHBORHOOD OF HAYDEN TRACT (CULVER CITY, LOS ANGELES). DESERTED. JANUARY 2014, 3:00 AM.
Close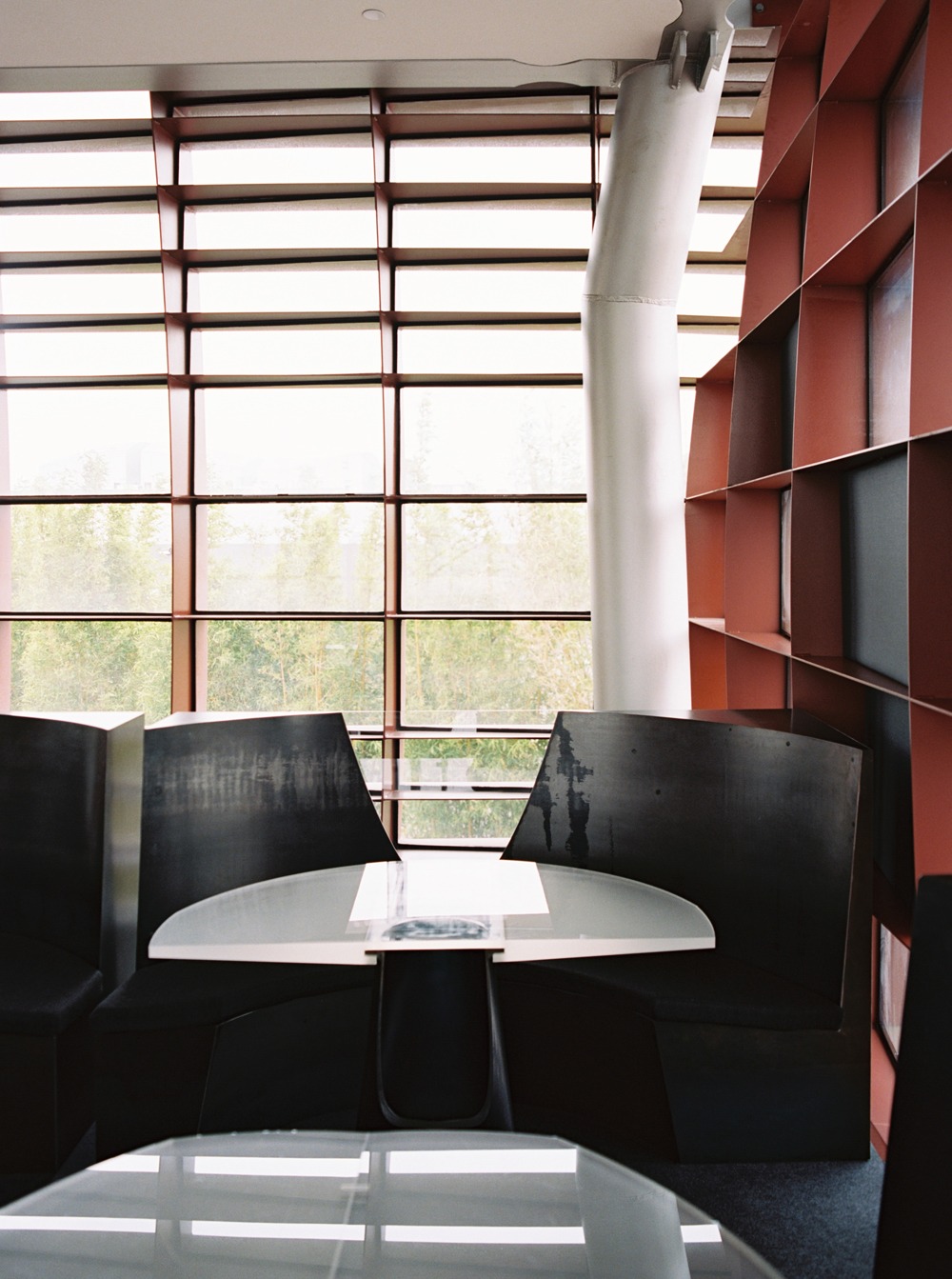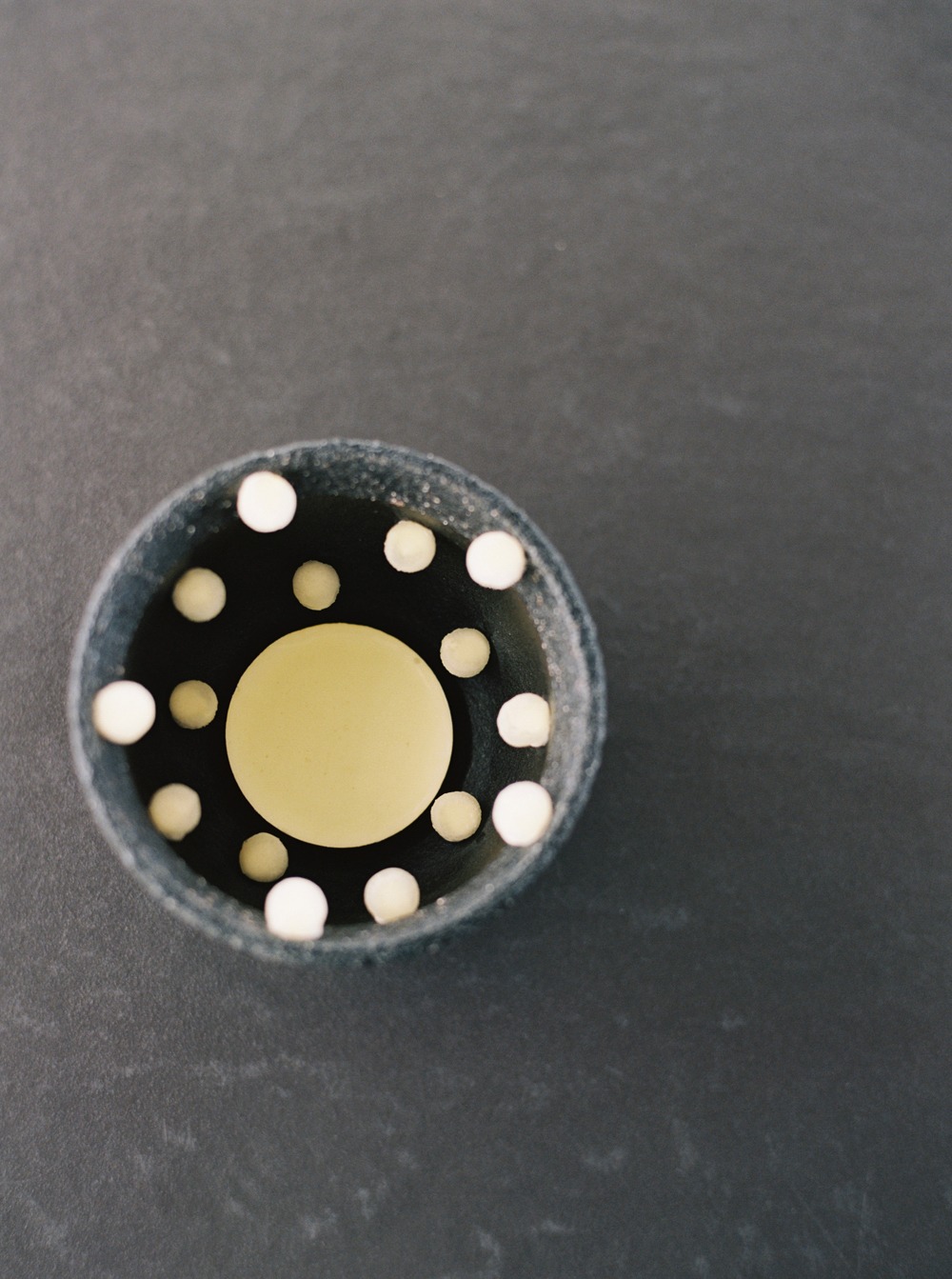 As its headlights skim across the upwardly undulating rust-colored steel exoskeleton, the non-descript black VW sedan comes to a stop.  A young man leaves both hands on the steering wheel and leans forward to stare through the windshield, and then on second thought, opens the door slowly and approaches the 4-story half-constructed "building." Still not able to identify exactly what this structure is, he circles the worksite three times, and then, finding a vulnerable spot in security, slips inside.
He repeats this sequence most every night for 6 months; each time imperceptibly shifting his initial encounter of arrested attention towards that of durational intention. Eventually, he meets the architect of the Waffle building, Eric Owen Moss, and begins to organically assemble a creative team which will shape the essential components of Vespertine.
Close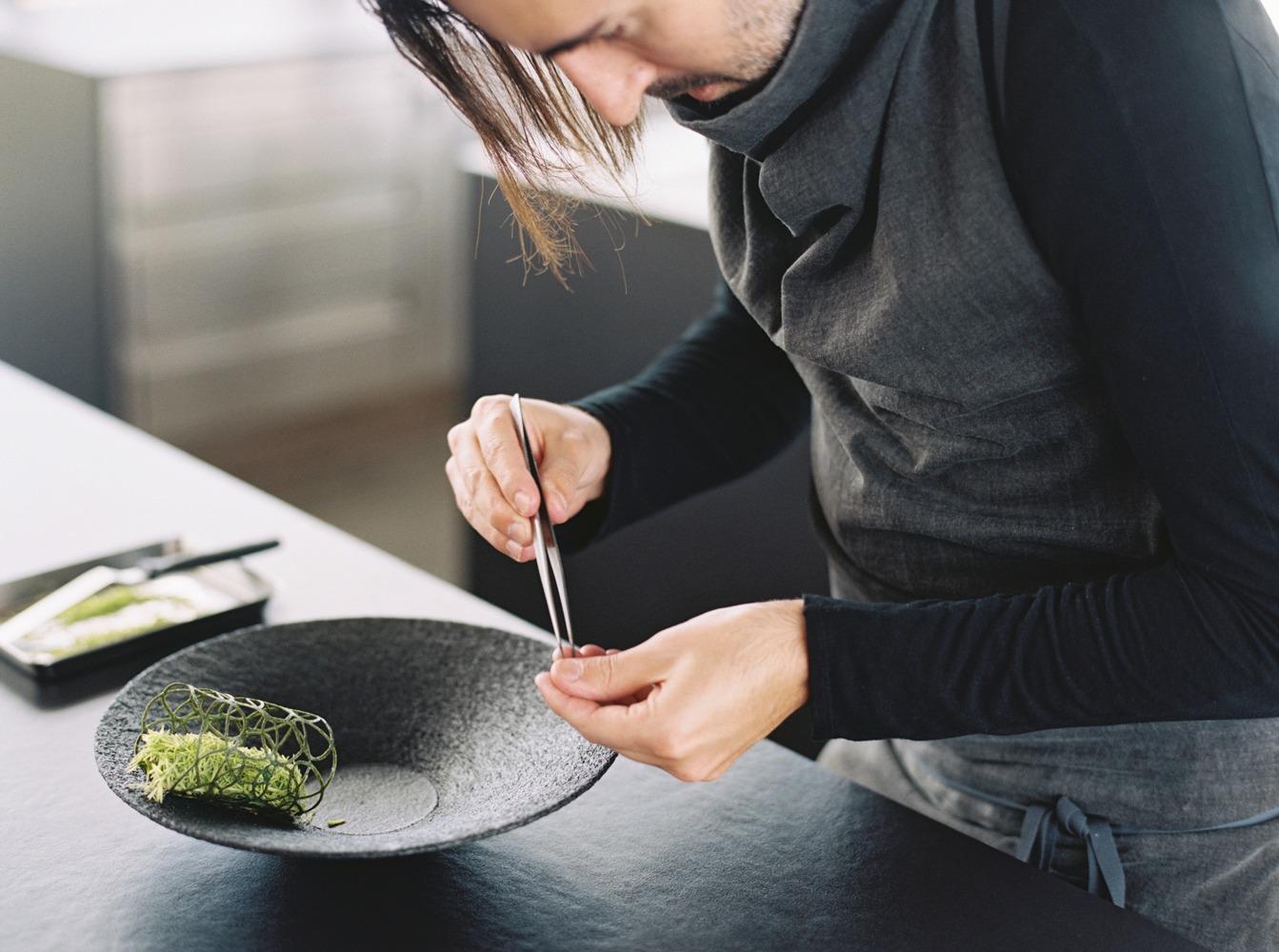 Chef Jordan Kahn (VO)
(with a quiet sense of reflection and deep appreciation) 
I do my best work when I work with others.
As with many LA stories, this one begins with an improvised route to avoid traffic, that leads to a chance (or even, Close) encounter.  It relies on a protagonist with broad cultural interests, from art to music, to film; whose modus operandi is receptivity rather than frantic overdrive, and whose creative platform is "restaurant." That night in Los Angeles, Chef Jordan Kahn was on his way home from his inventive French-Vietnamese restaurant, Red Medicine.  At age 31, he already had been hailed as a kind of chef wunderkind and was carrying the forward momentum of success. But at this moment, an encounter he describes as an "epiphany," he down-shifted to a slow unfolding of the possibilities that three years later would open as Vespertine. 
In addition to the architectural team at Eric Owen Moss, the core collaborators include Jona Sees (textiles, garments), This Will Destroy You (original score), Ryota Aoki (ceramics), and Stefan Hagopian (biodynamics). "I curated the people," says Jordan, "but their work is theirs.  I admired them; they were already influences on my work, but I didn't know them." Prompted only by a short story written by Jordan, each of these "genuine authentic people" worked independently and "without ego" to express their contribution to Jordan's vision. Vespertine is an ensemble built out of artistic respect and trust, at a specific moment in time: "The uniqueness of the result could never be replicated." 
Close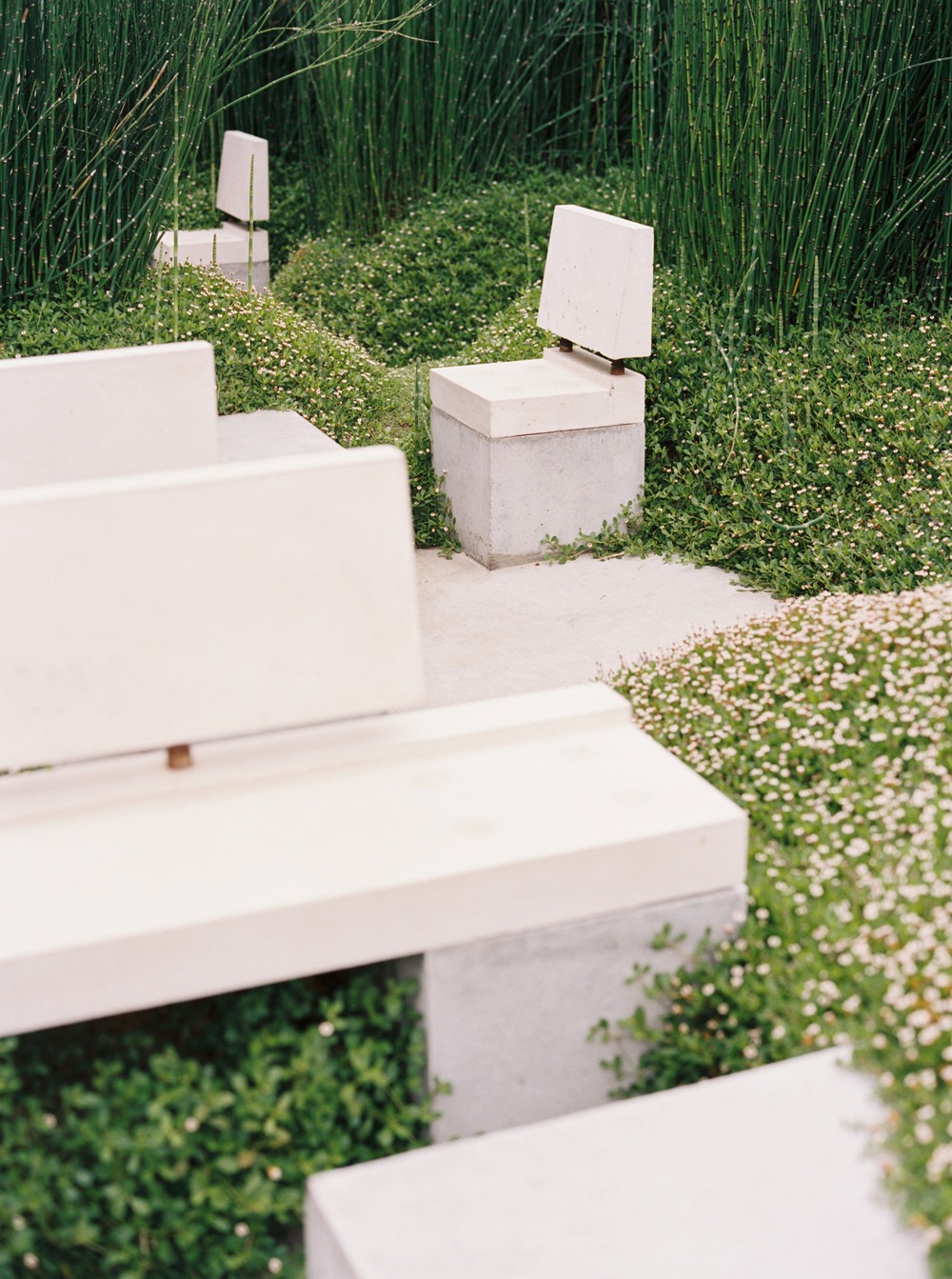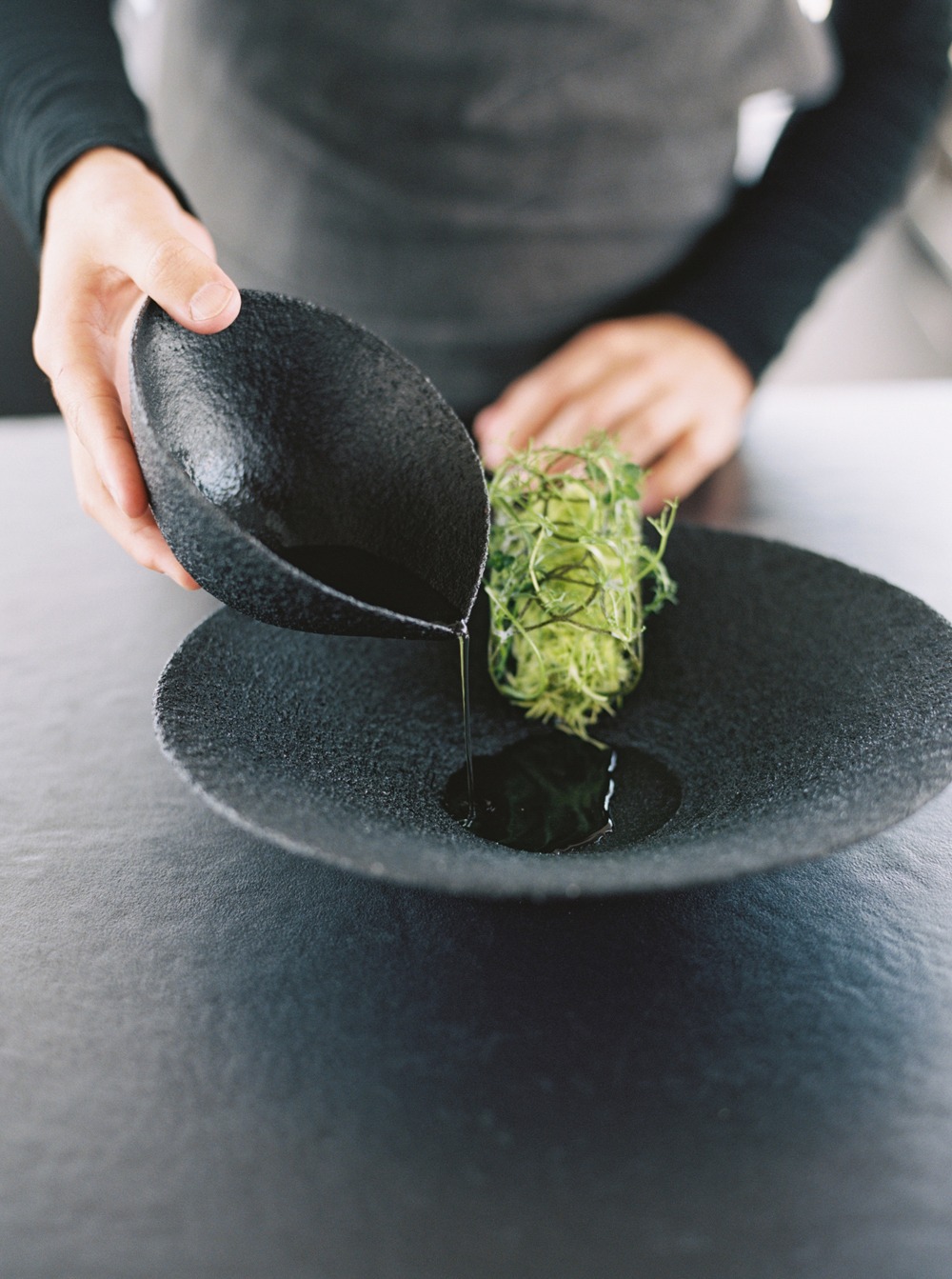 This collaborative method and transdisciplinary expression relate very much to a broader contemporary aesthetic evident in immersive art installations, performance events and project-based arts activism.  But Vespertine is a restaurant by deep intention and commitment.
Close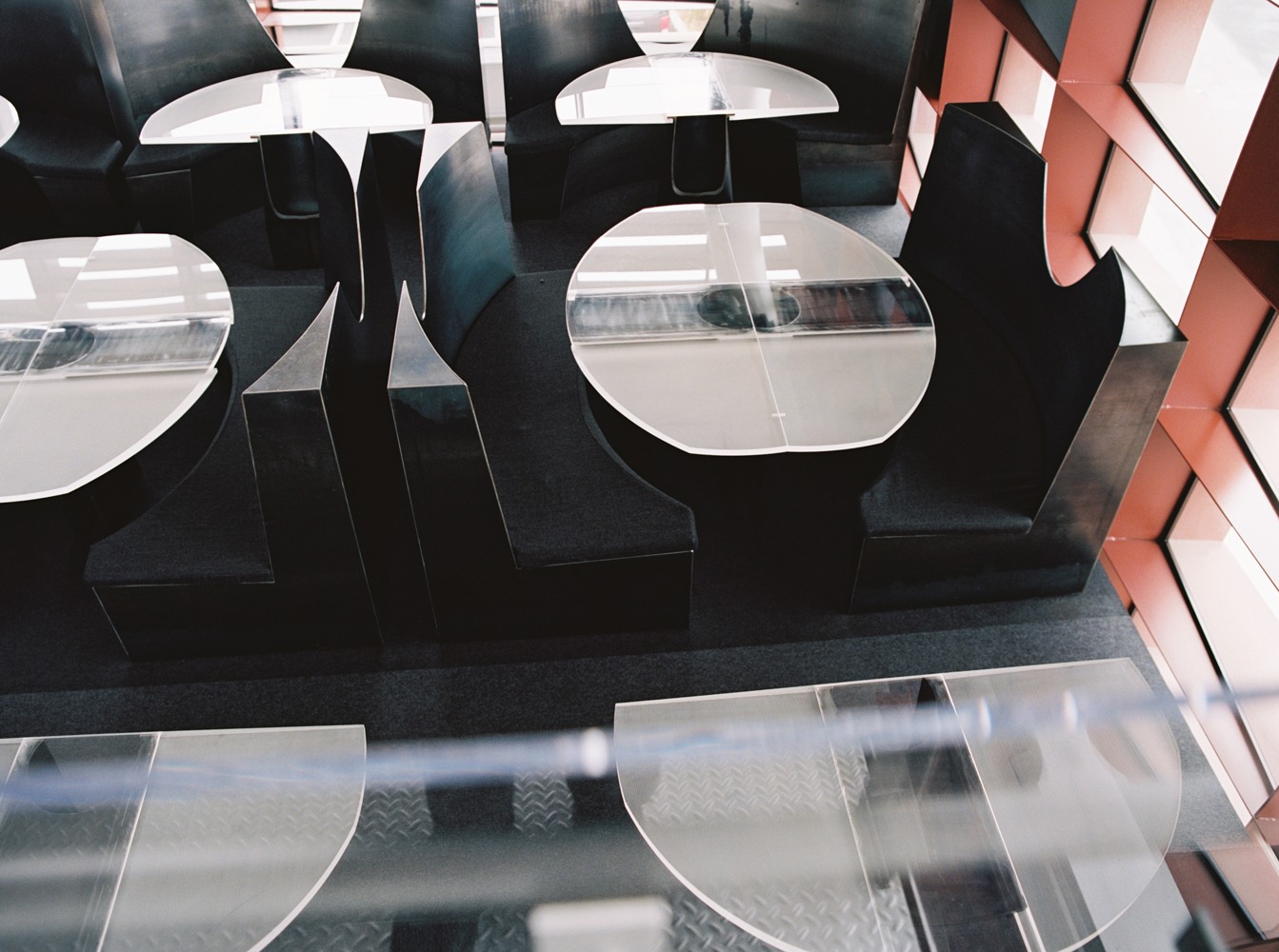 Chef Jordan Kahn (VO)
(with real passion and joy) 
I have spent half of my life as a chef. When I was little, I was always in the kitchen with my grandmother, who was the Greatest-Cuban-Cook-on-Earth, practitioner of grandmother Cuban cuisine! I was always in the kitchen with her, first of all for eating, of course!–I was a chubby kid (laughs)–and then, for cooking.  
My medium is restaurant because of the ability to have all different threads of experience pull through it. The act of eating is ritualistic in nature; it is a most intimate act…we take energy into our bodies, and that produces energy. Whether you think about it cosmically or biologically…that delivery mechanism is like no other. My medium is restaurant because it expands the audience. It welcomes a broader demographic than a pure art space. It's immersive and accessible. 
Close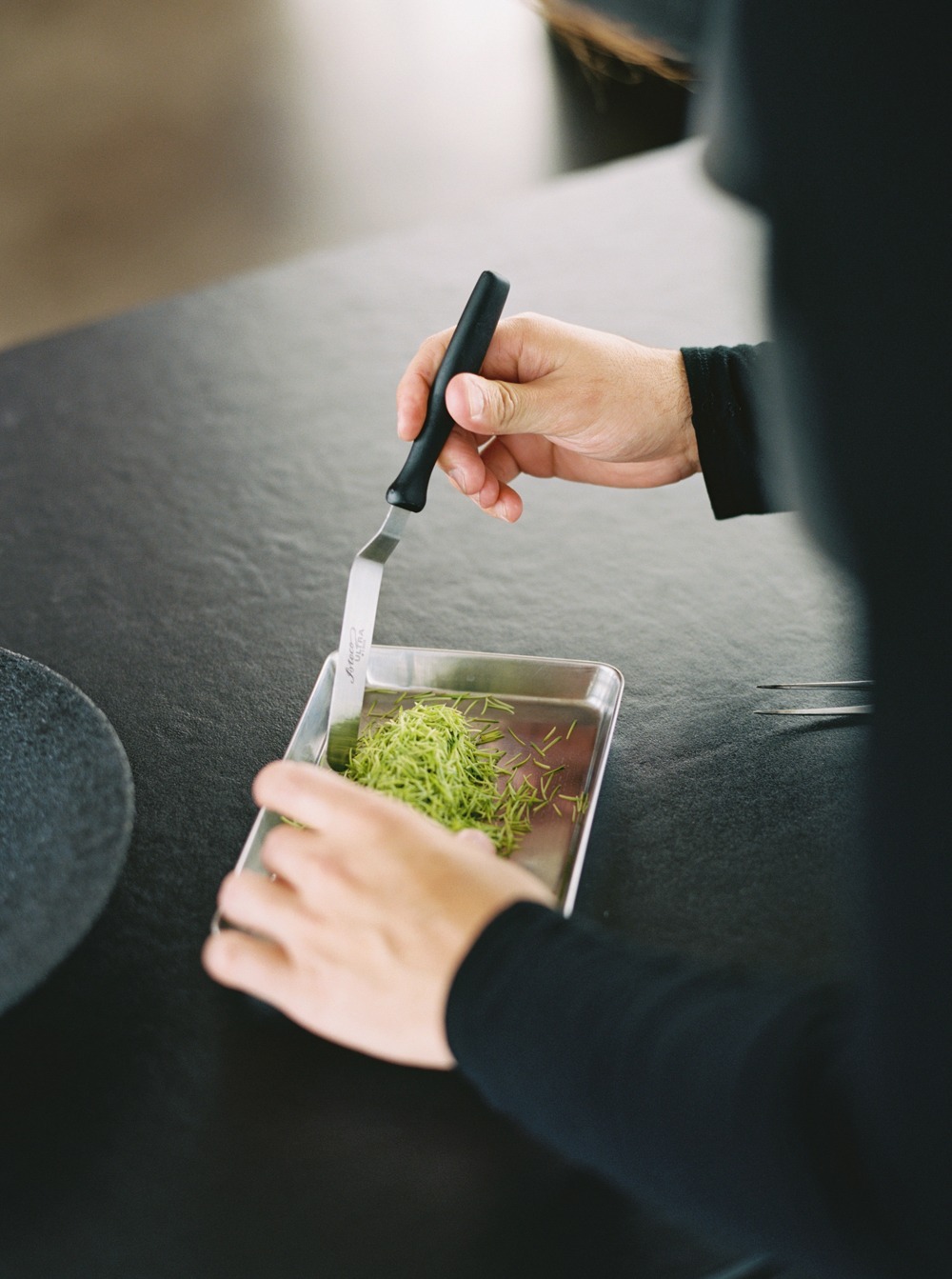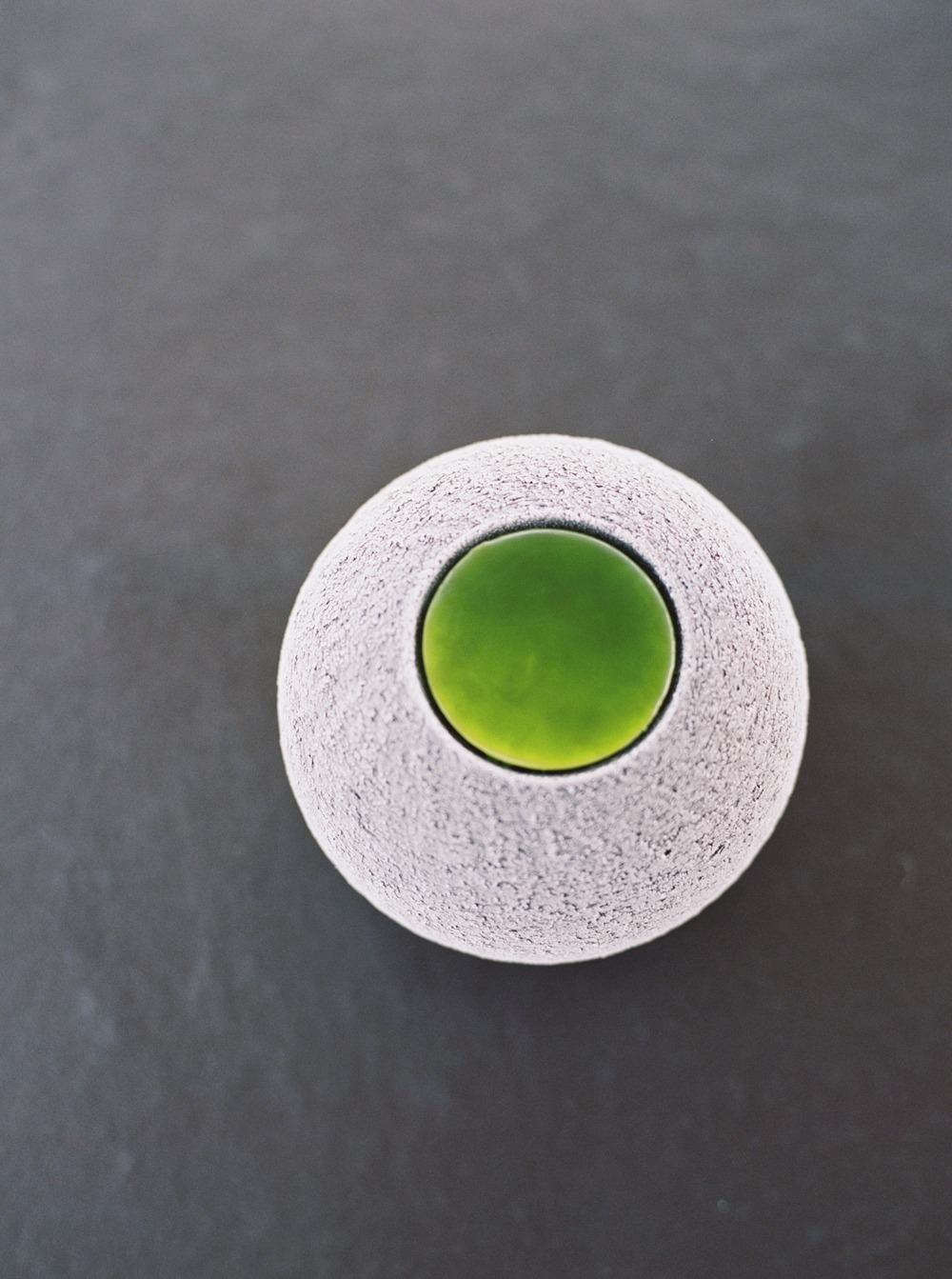 Open only since July 2017, Vespertine is already gathering international acclaim.  It was just awarded 2 Michelin stars (July 2019): "Dining at Vespertine is trippy, unsettling and out of the ordinary…a highly conceptual meal".  World Restaurant Awards 2019 celebrated it as the winner of the Atmosphere of the Year category (for service, acoustics and ambience). Jonathan Gold, the late revered and beloved food critic, named it the Nº 1 Los Angeles Restaurant, just months into its life, in October 2017: "Jordan Kahn is playing with modes of dining that have never before been articulated." 
Offering a chef's tasting menu made with the finest ingredients, prepared with exquisite culinary skill and presented with visual artistry, some of the Vespertine DNA is patterned by Chef Jordan's early professional work at French Laundry, Alinea, Per Se and his own Red Medicine. But mostly there is new, and even personal, material that leans Vespertine into the next generation of destination restaurants, or perhaps more accurately, outside of known definitions of that category. Nothing shapes the gesture of this dining experience more than Jordan's original epiphany, an encounter with a partially built structure (itself vaguely resembling a helix), in the middle of the night. A guest at Vespertine inherits a situation of the familiar-unfamiliar, in which expectations are suspended, and senses are brightened, to pry open spaces of delight, memory, and revelation. Chef wants you, too, to slip past the chain link fence and wonder at the site of your own narrative.
Close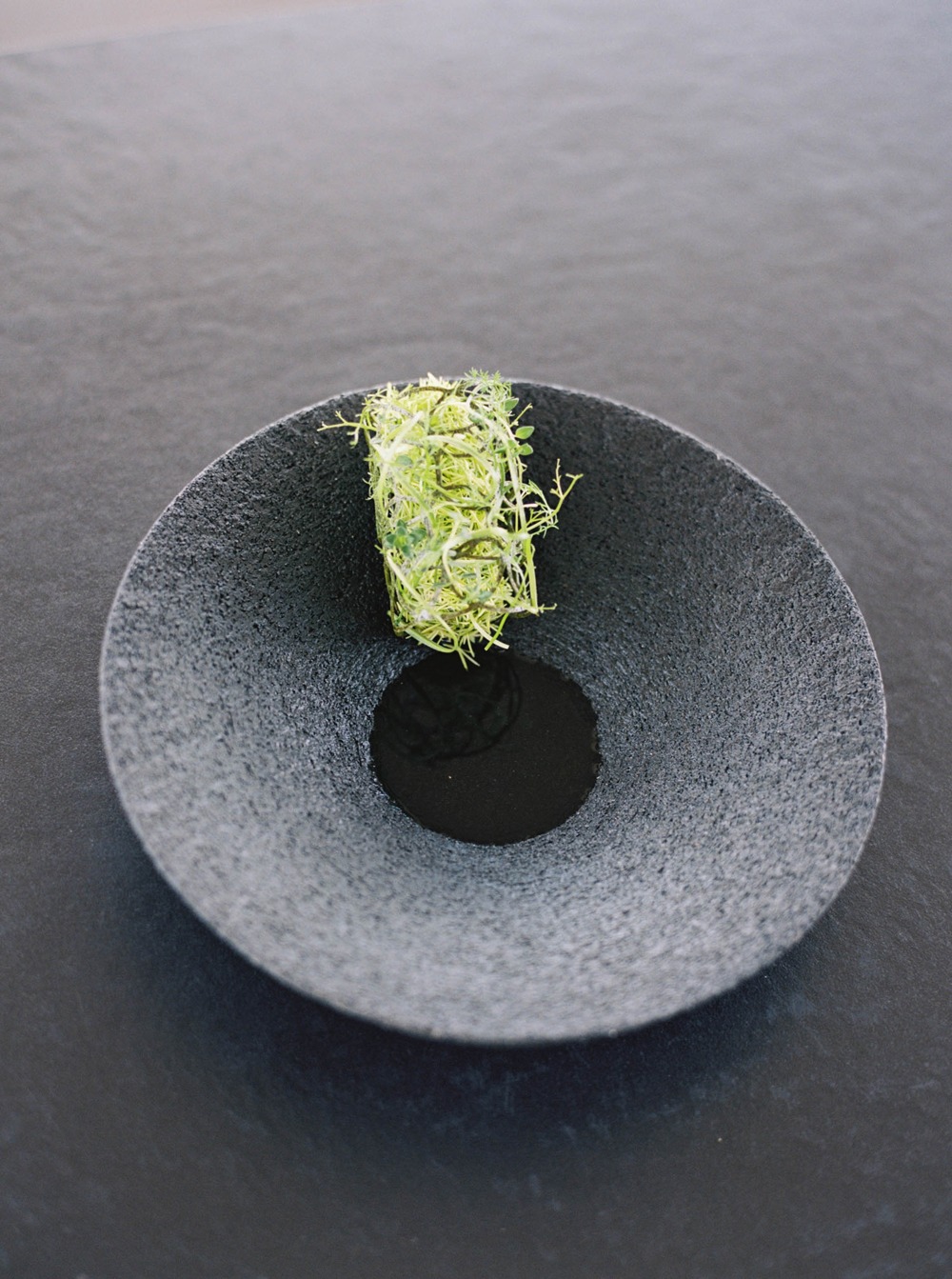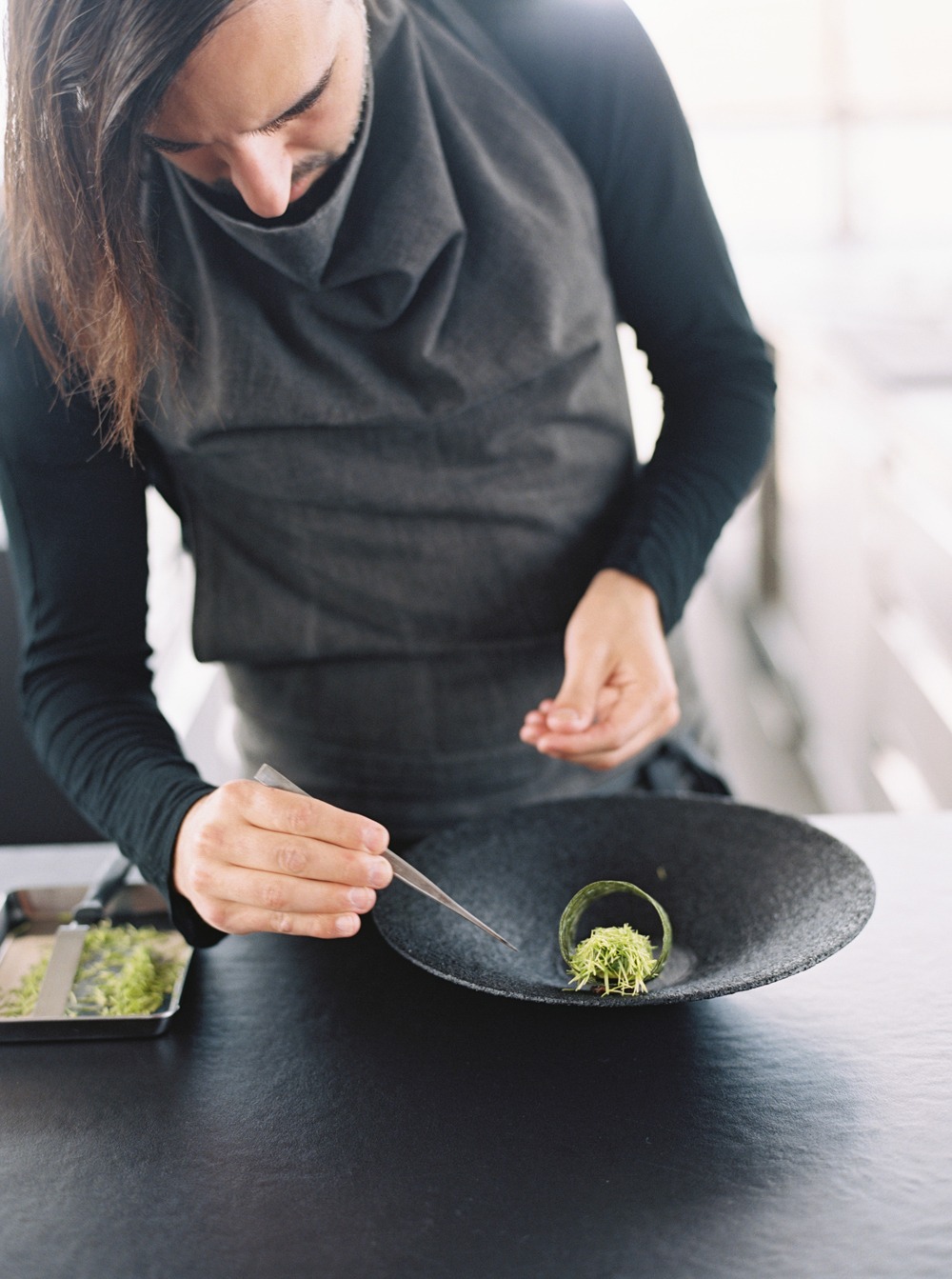 TRACKING SHOT:
VESPERTINE, 2ND FLOOR. DINNER SERVICE. 
A server, dressed in a fluidly draped black sleeveless tunic and pants, moves softly towards the table with both hands framing a dark crater-textured vessel. She stops in front of the table. She quietly places the bowl in a predetermined and precise axis between the guest and the room's lighting, animating both the curve along the dish's rim and the depth of color of its contents. Her gestures invoke a constellation of muscle-memories…of giving, holding, passing…across tables, along pews, over desks… that mirror, in the diner, a sense of reverence. 
Close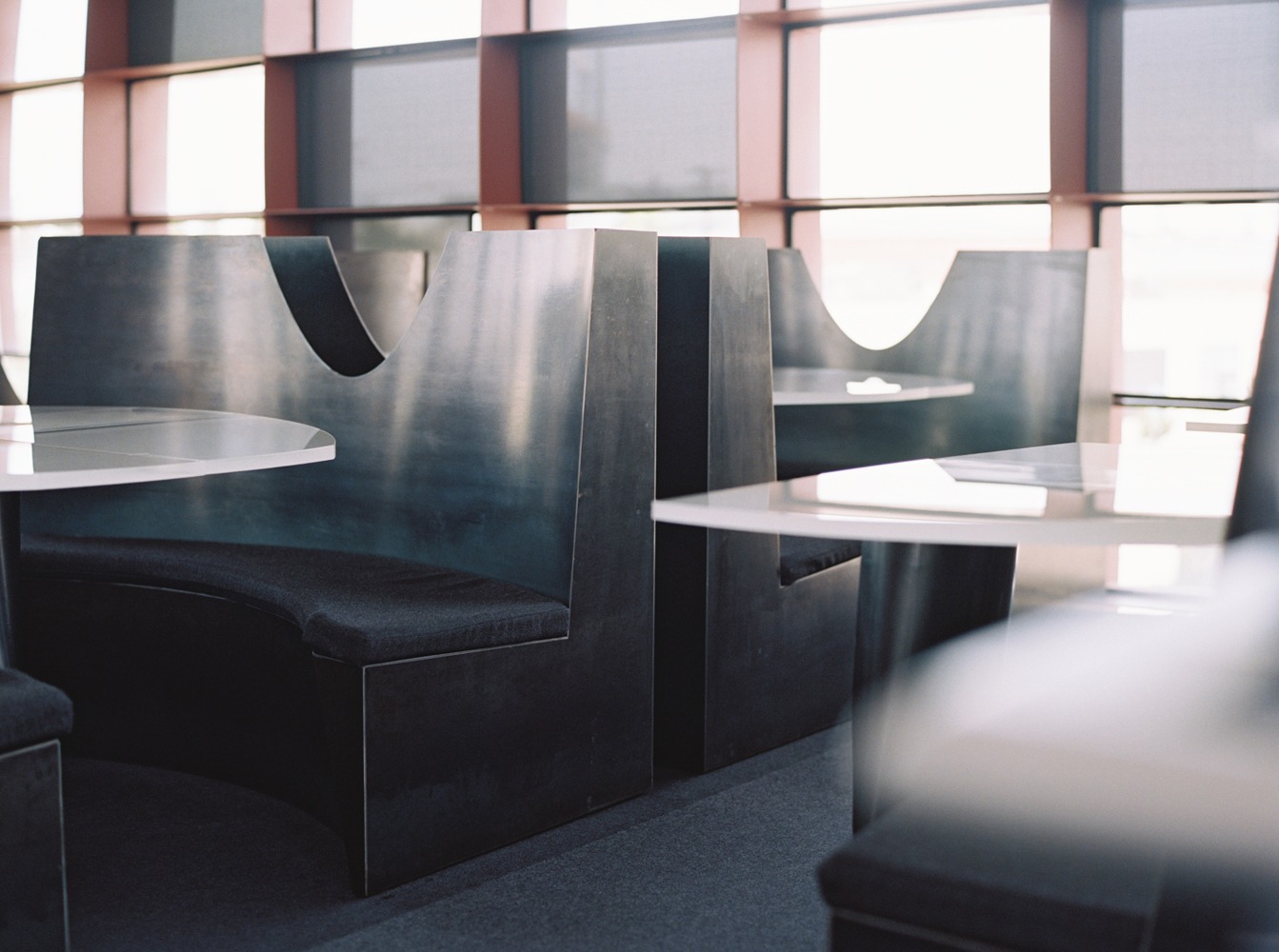 CHEF JORDAN KAHN (VO)
(with clarity of vision)
Cuisine is what helps them feel all the other things.  The sequence provides the important cadence within the general narrative of the menu.  For instance, we have a caramelized lobster to be eaten with the hands. It represents a point in the menu that brings you back into the ancient realm, and has you interact physically with food, without "fine dining" protocols…When we tap into our earlier selves, we then can silence the present.
Close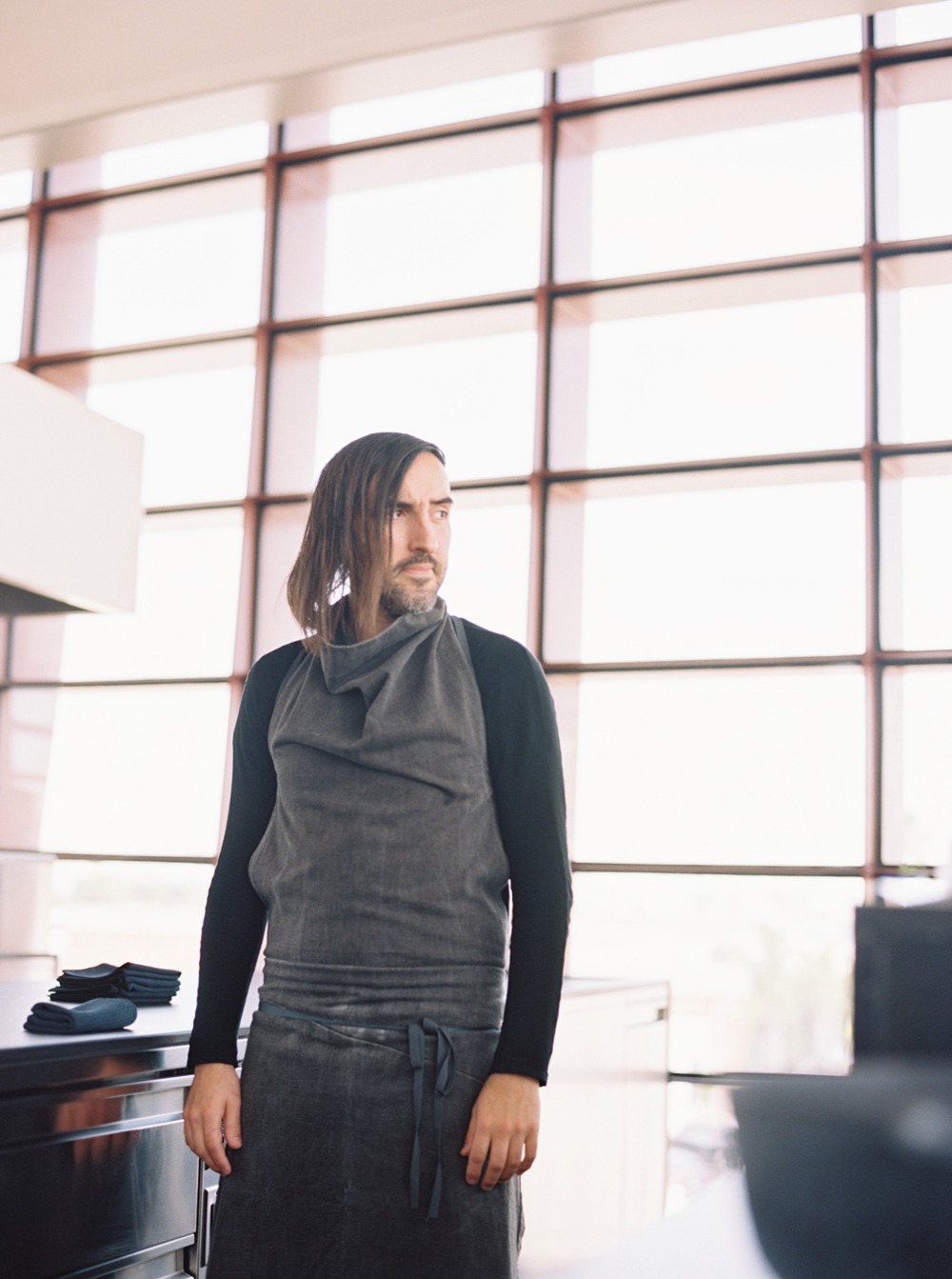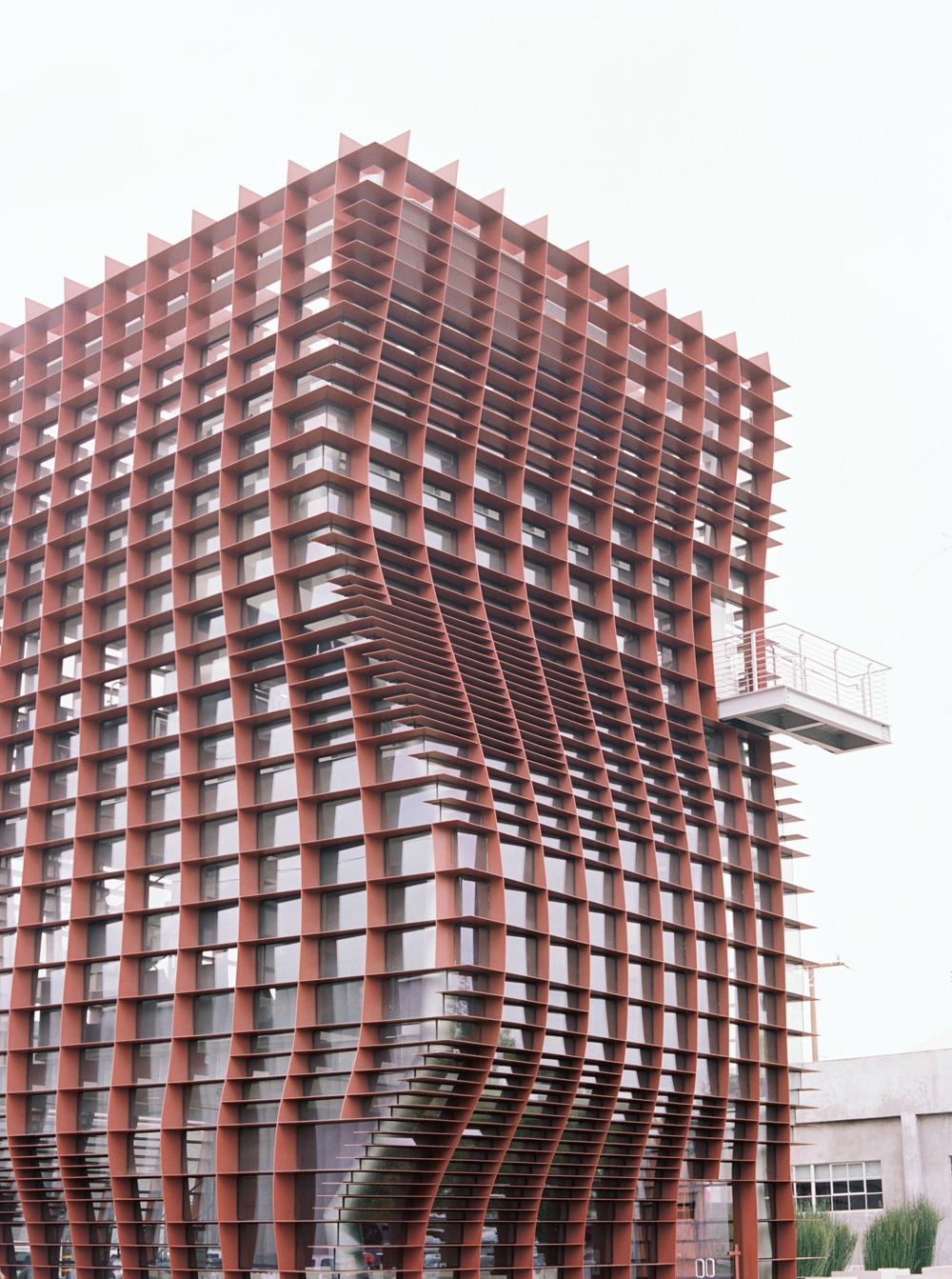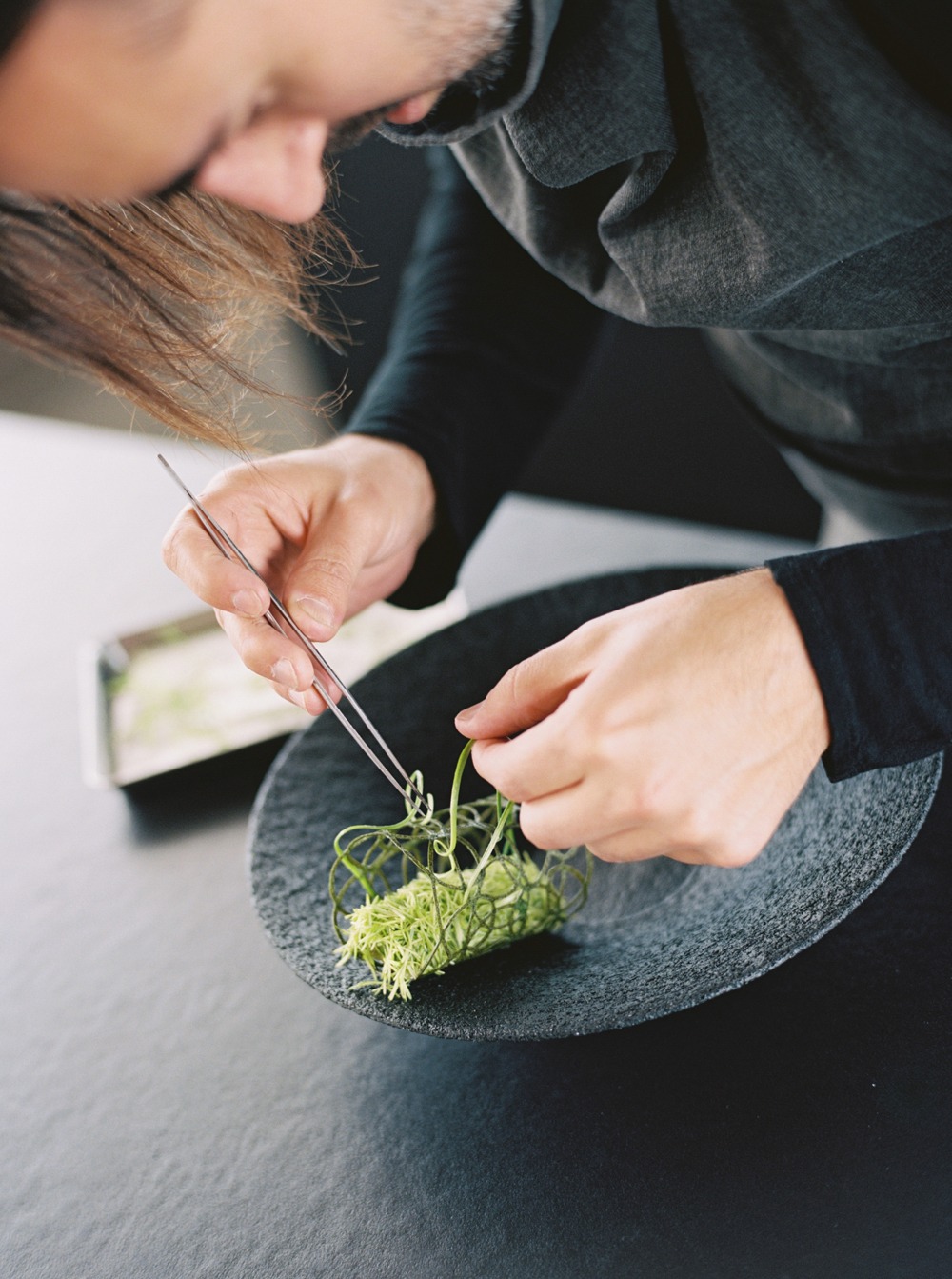 From valet to after-dessert, interference and distraction are reduced, so that "each thing has more weight." Furnishings are minimalist.  Courses have already been determined. Payment is made at time of reservation. Servers never hover or hurry. When Chef Jordan Kahn welcomes the diner, as he does each guest, he both assures his oversight of every detail and invites a surrender to this experience. 
Chef Jordan emphasizes that the "narrative" is never specific, never enforced. There is not one story, one journey, or one destination; it is not a path along which the diner is lead. The Vespertine event, in time and space, is essentially a screen…not yet filled…of potential.  Each specifically determined and presented detail–the suspensive release of surface under the pressure of spoon [SCALLOP   BONE MARROW   SALTED PLUM] , a not-anticipated temperature on the roof of the mouth [ALMOND   CUCUMBER   REDWOOD], the sound of breaking bone to portion [AGED SQUAB   JUNIPER BLACK TRUMPET] and the weight and shape of the knife blade–might hold you fast for a moment, to create enough space to see a flash in the periphery of your consciousness. Filtered through individual thresholds of perception, combinations of stimuli are infinite; responses are unique to the individual. Each encounter is a turn of the kaleidoscope.
Close