Through the heavy crowd, we jostled in between the people, trying to make sure we wouldn't be late for our early morning meeting with Ilse Crawford and Nani Marquina at the Salone del Mobile in Milan. Though rather hot, and a little bit stressed (quite normal for the days in Salone), both Ilse and Nani met us with smiles so warm, we calmed down quickly. All taking our seats, for those twenty minutes or so that we talked, it felt like we were in a quite home, away from the maddening crowd.
Close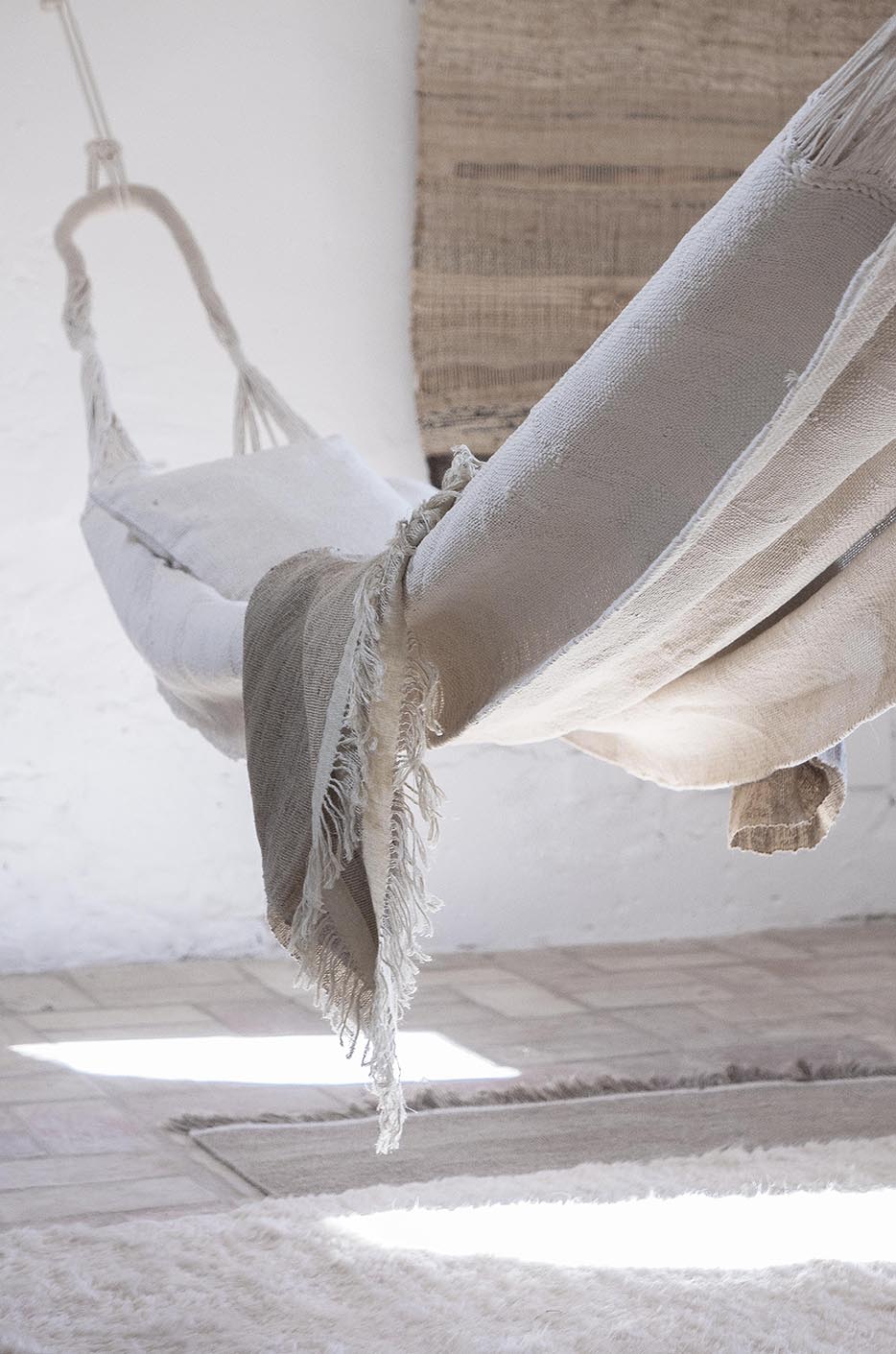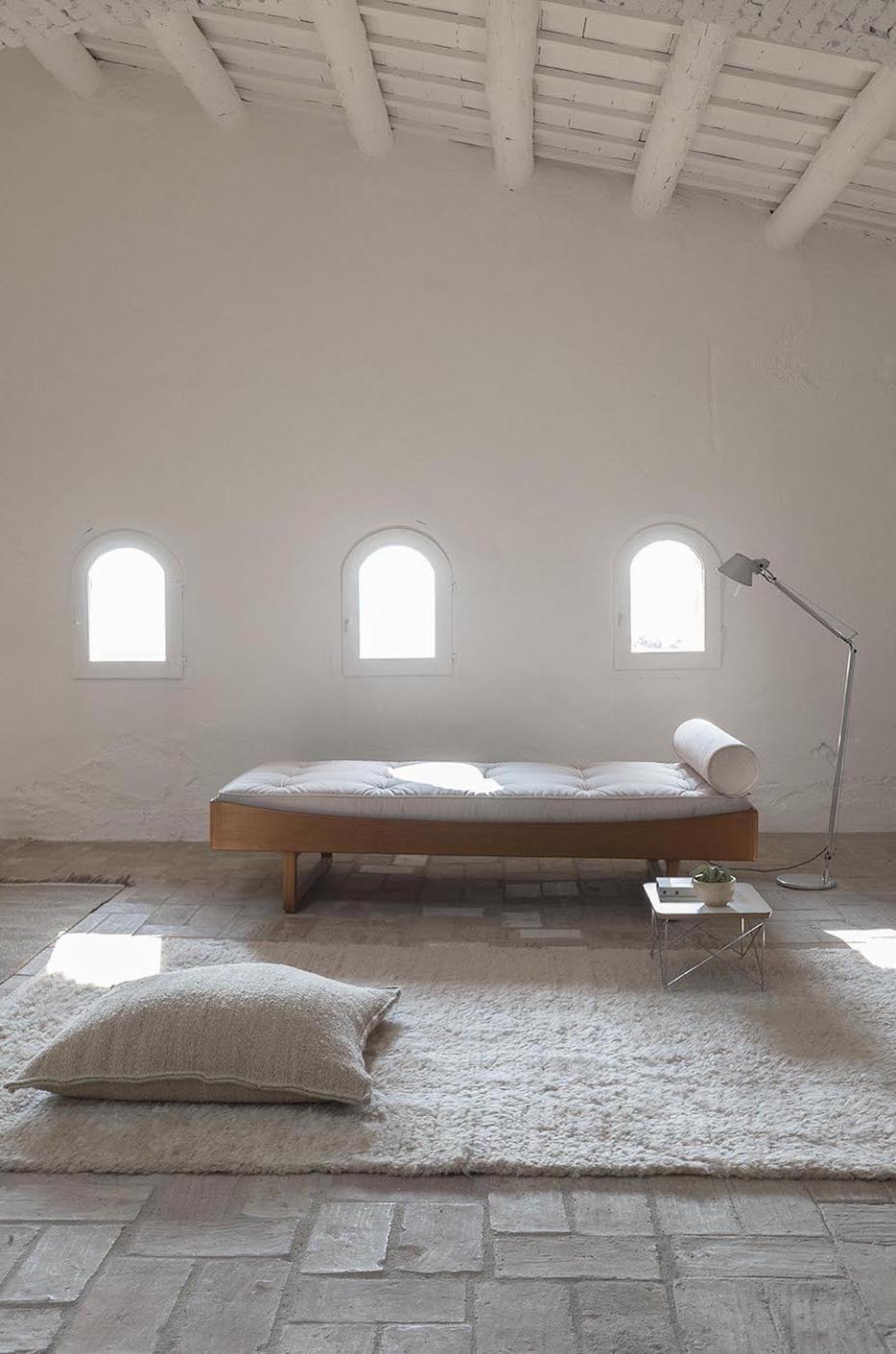 Like most of Ilse's work, a calm tone is deep in the essence of Wellbeing, her new range of rugs, cushions, a throw, a wall tapestry and an indoor hammock, designed for Nanimarquina. As we sat for a good old British cup of tea, Ilse talked about the friendship that has blossomed between her and Nani, sice they started to work together back in 2017. It is easy to see that from both sides, that this is a labour of love. Ilse wanted to work with as pure materials as possible, so Nani and her team began a deep investigation into processes and a wide variety of materials, leading to a conscious, human-centric, sensorial and beautiful outcome. Everything had to be local, natural and sustainable. All the materials are hand spun, with no bleach or dies. In this way, each piece is unique. No two have exactly the same colour. Hues of beiges and off-whites blend together into pieces that add warmth, softness and comfort to indoror environments, and connect the senses.
"For us this collection has meant a challenge and has given us a good learning experience about the possibilities of fibres and looms". —Nani Marquina.
Close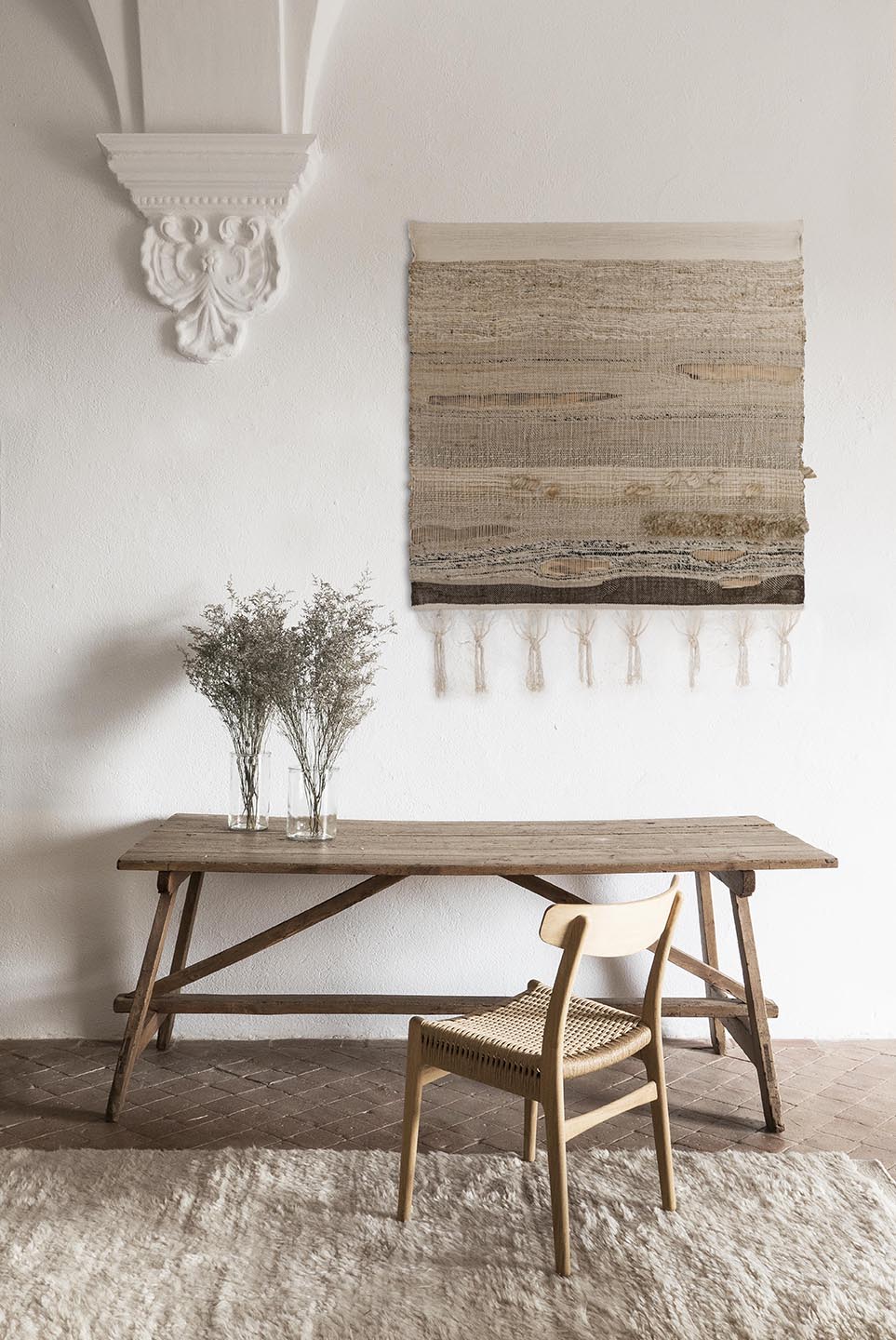 "By creating a conscious production, we discovered moments of unexpected beauty".—Ilse Crawford.
We talked in depth with Nani about her connection to India. Her many years spent visiting this wonderful country has changed her life. More and more as the years go by, Nani tells us of the importance of bringing a good life to the people who work with her. "These people use traditional techniques, that today we have lost in Europe. They have something magical, that shines through in every piece. We know where all our raw materials have grown, who spun and who weaved each piece." And it is this love, that comes from all sides of this equation that has become Wellbeing.
Close