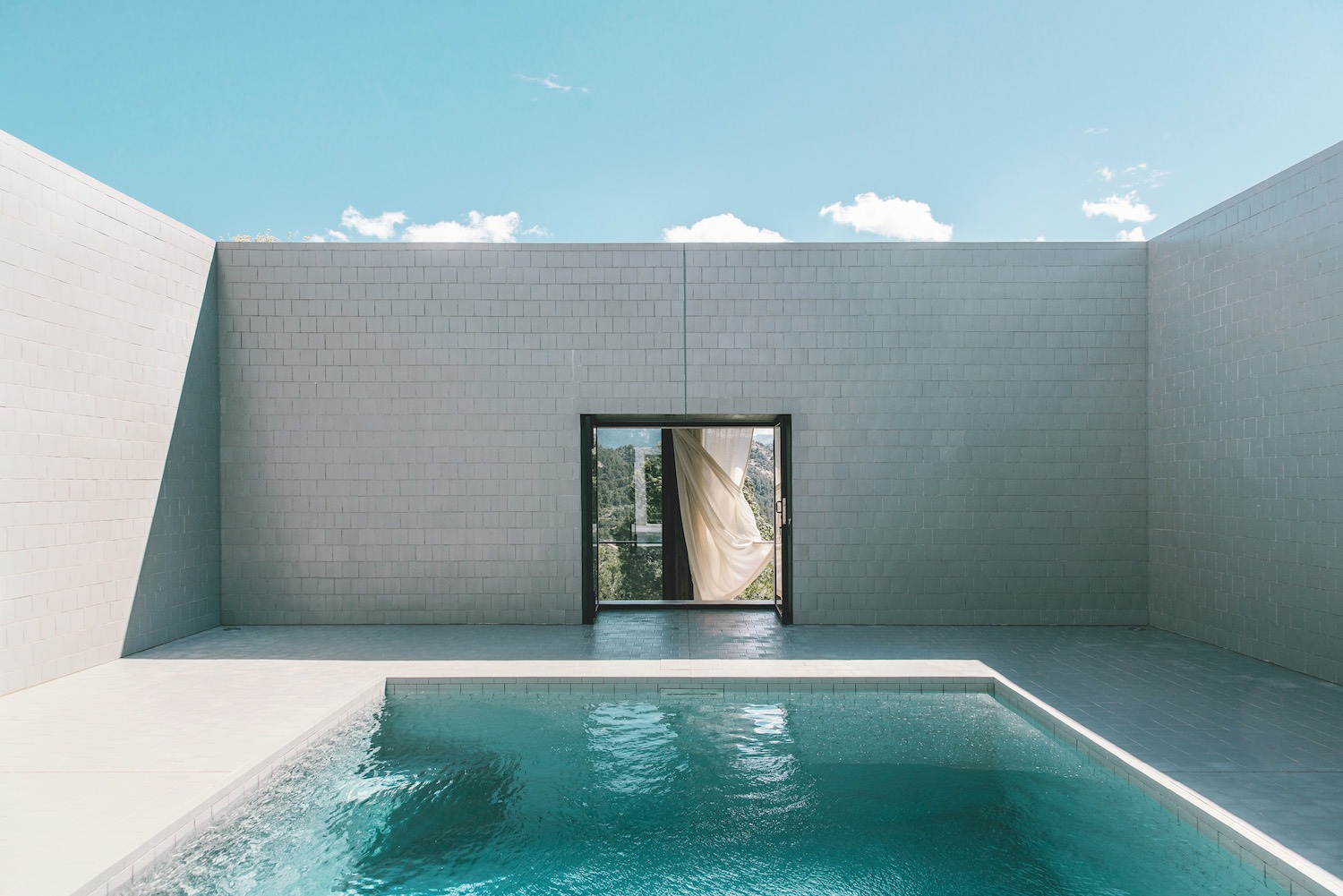 Solo Houses, lead by property developer Christian Bourdais, asked eleven top architects to each design a weekend home that would be built and then sold. Never do architects get carte blanche to design without a client telling them what the want, what they need, or how to do it. Each house was designed with only the site and imagination in mind.
Close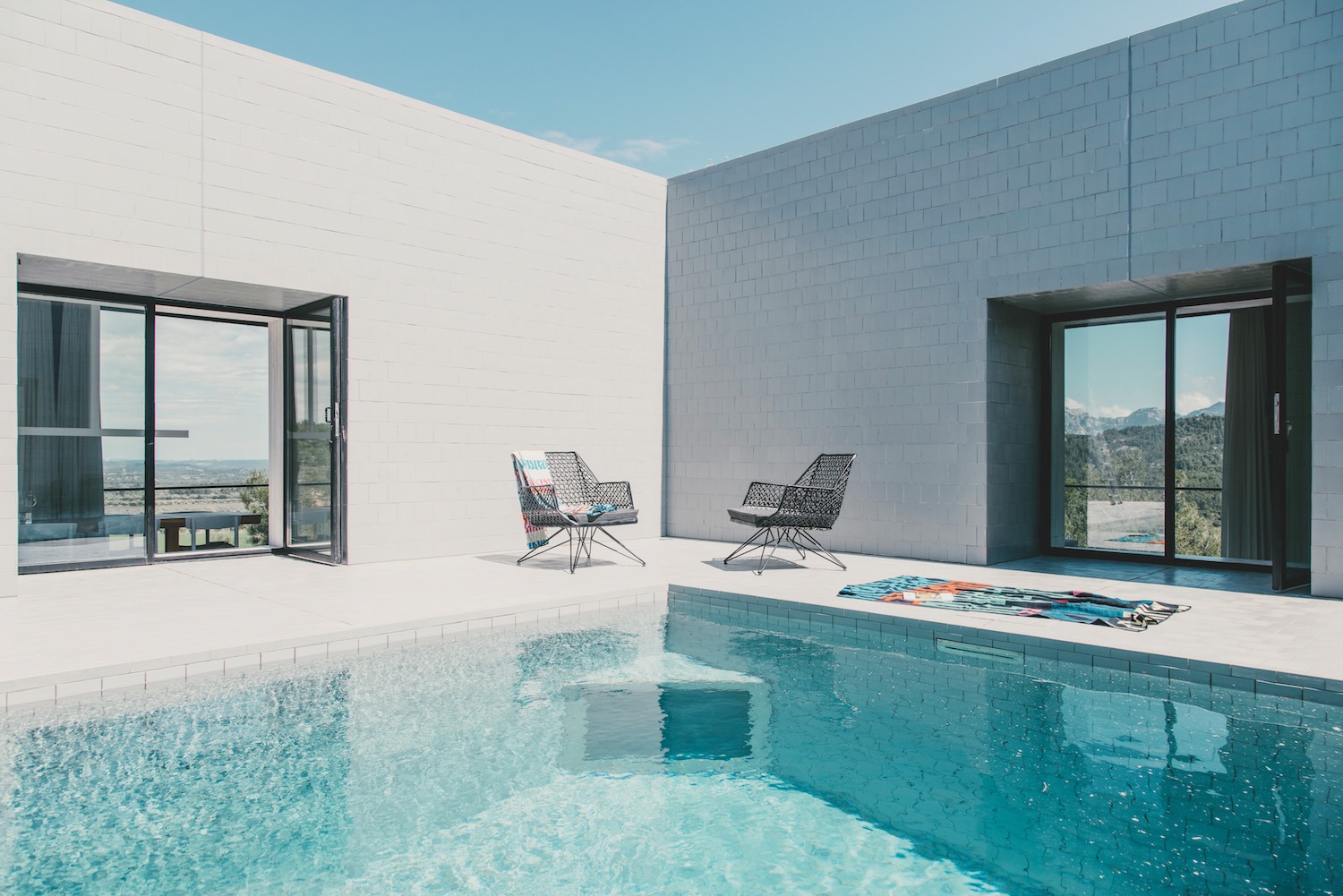 Close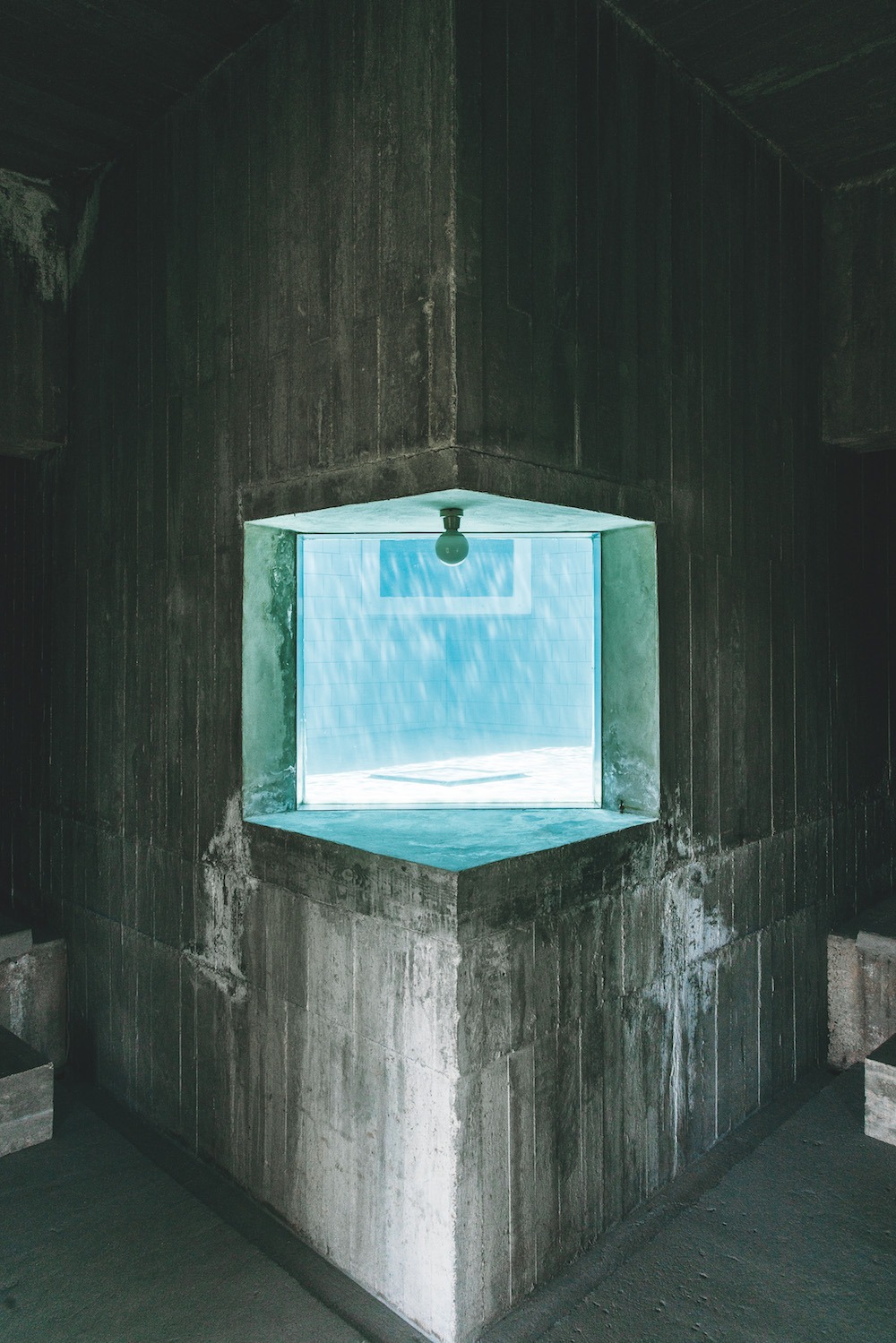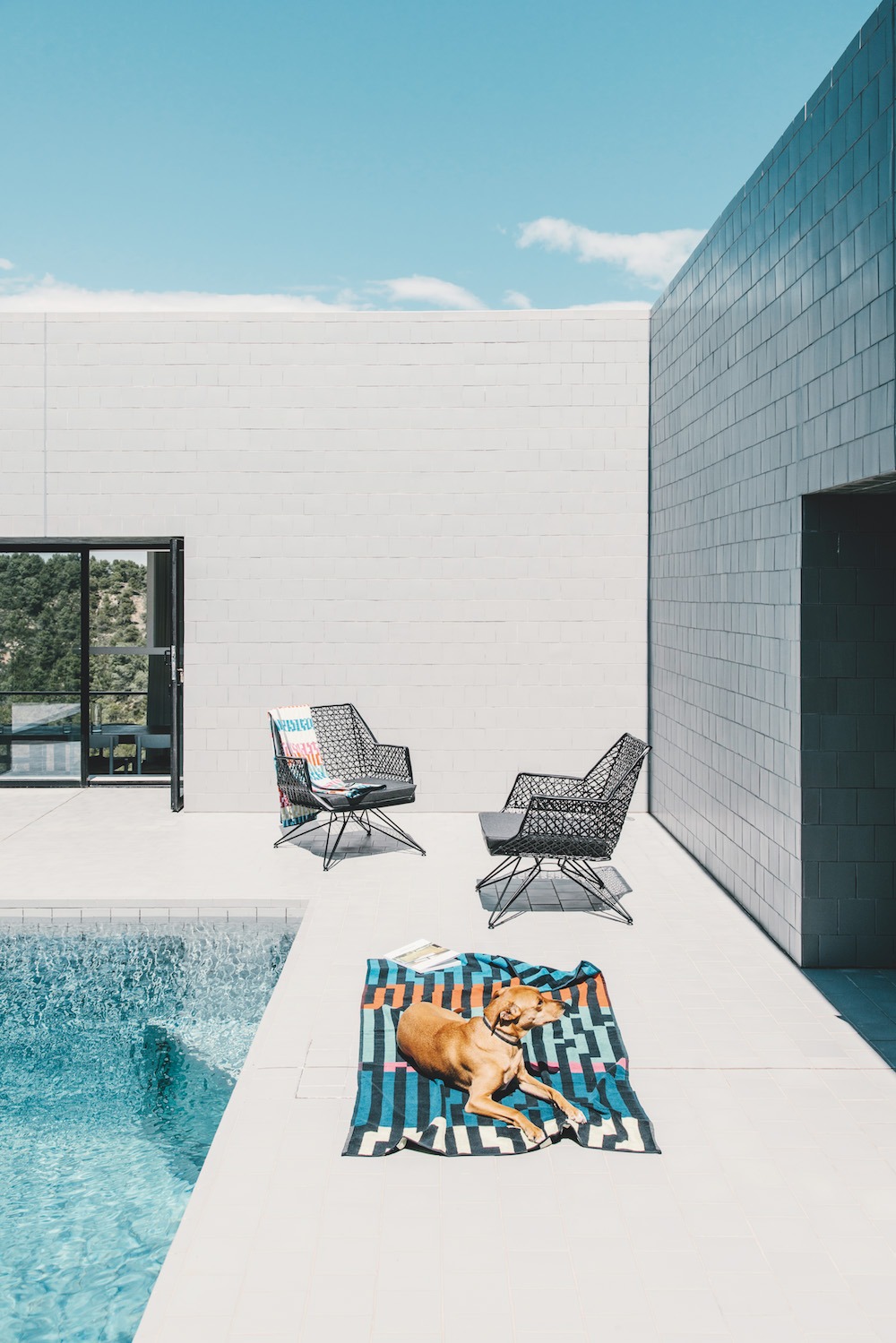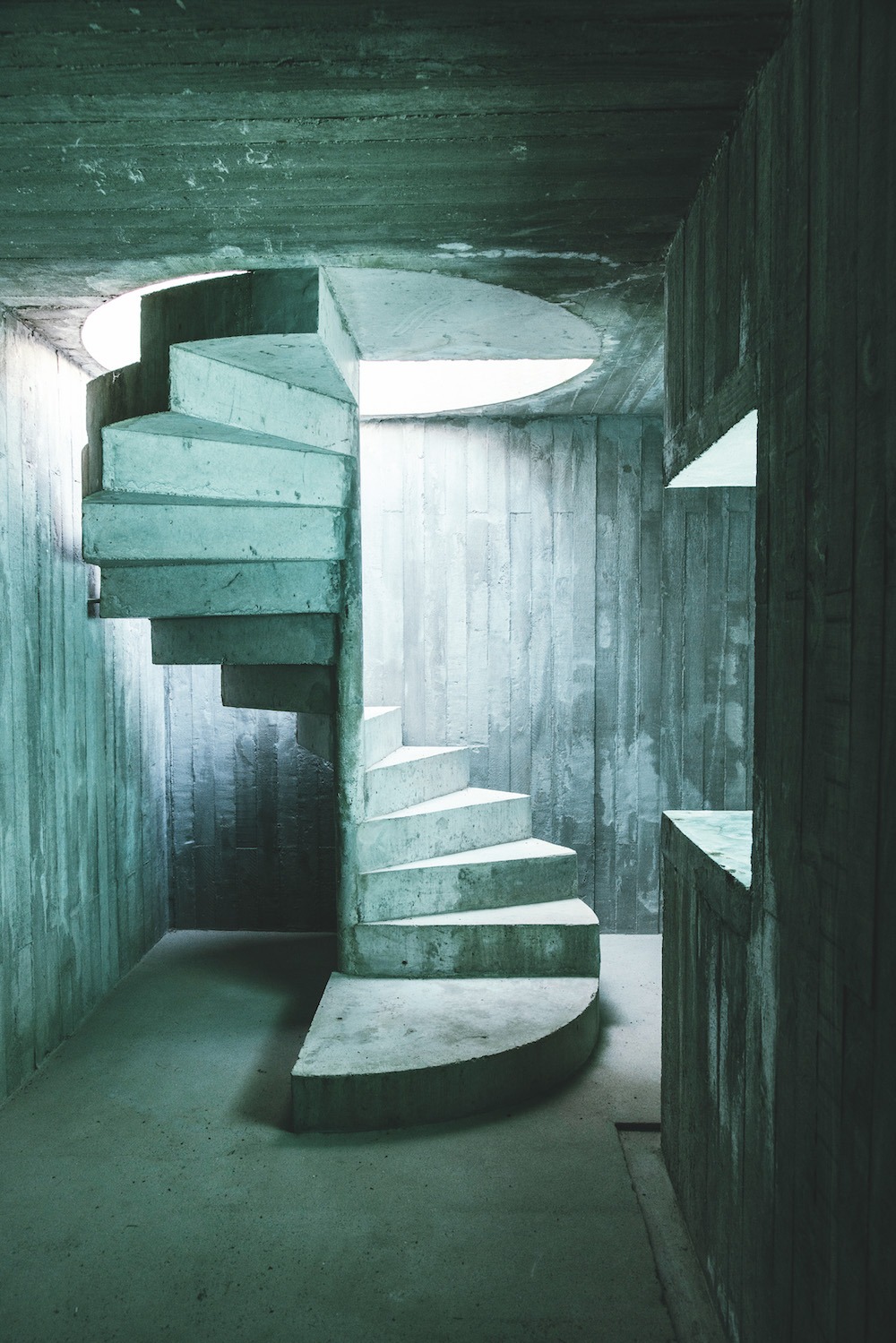 The first house to be built, Solo Pezo, by Chilean architectural firm Pezo von Ellrichshausen, stands tall and proud. It is reached by an exhausting climb of over one hundred steps through the pine tress, that emphasise your immersion in nature. So perfectly architectural, a square on top of a cube, this modern- day cabin stands out, yet with its walls of glass it fits into its surroundings as if it was meant to be there.
In perfect symmetry, the staircase splits into two, whichever you choose makes no difference at all. Entering into the dark space, we are met with deep blue light shining through the windows at the bottom of the swimming pool, that allow the sunlight to pass through the water. Ascending the circular stair case, we find ourselves in the only walled room in the house. But this isn't a room at all. The courtyard with the pool in its centre is perforated by four square doorways that let you understand that the only thing beyond, is the view.
Close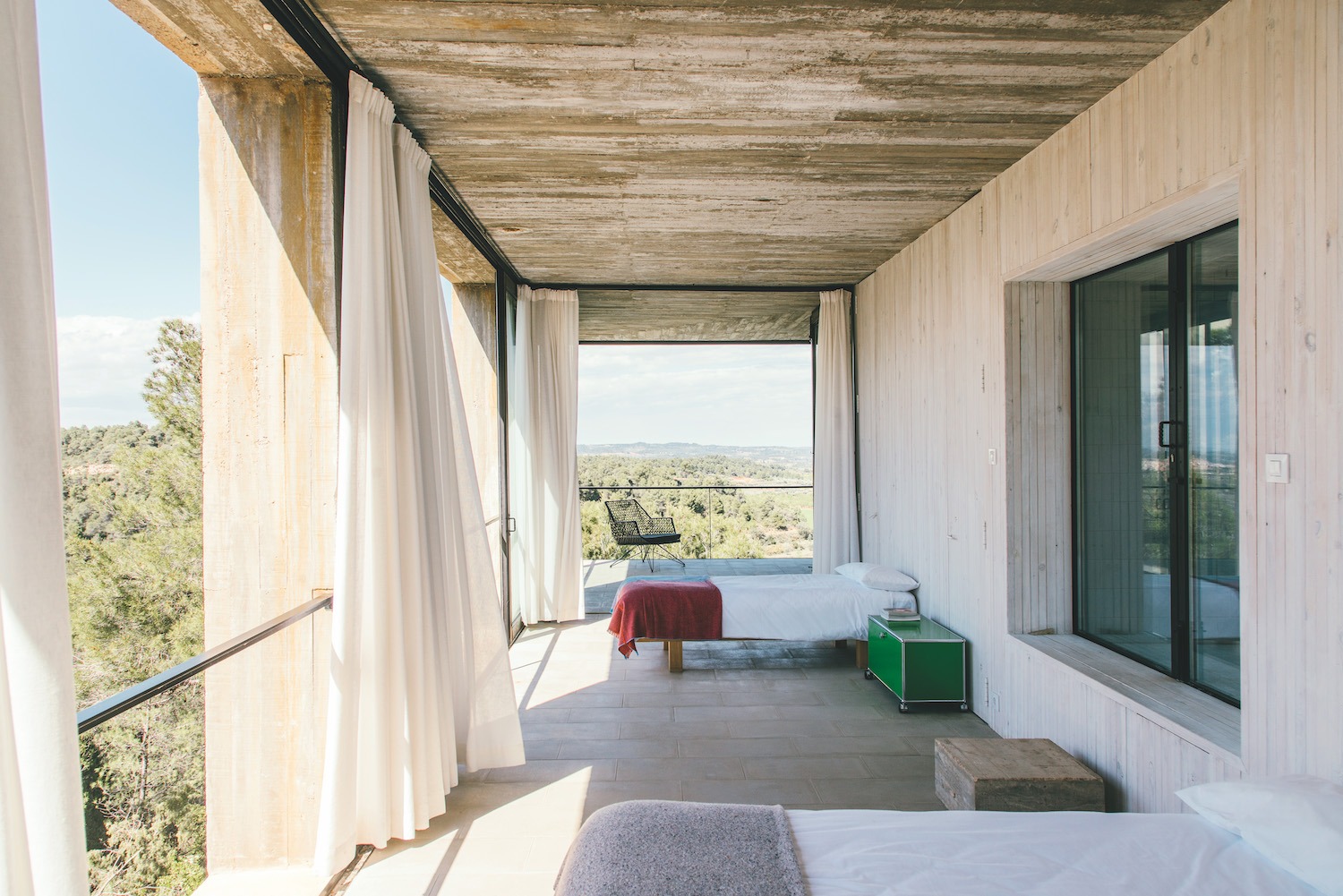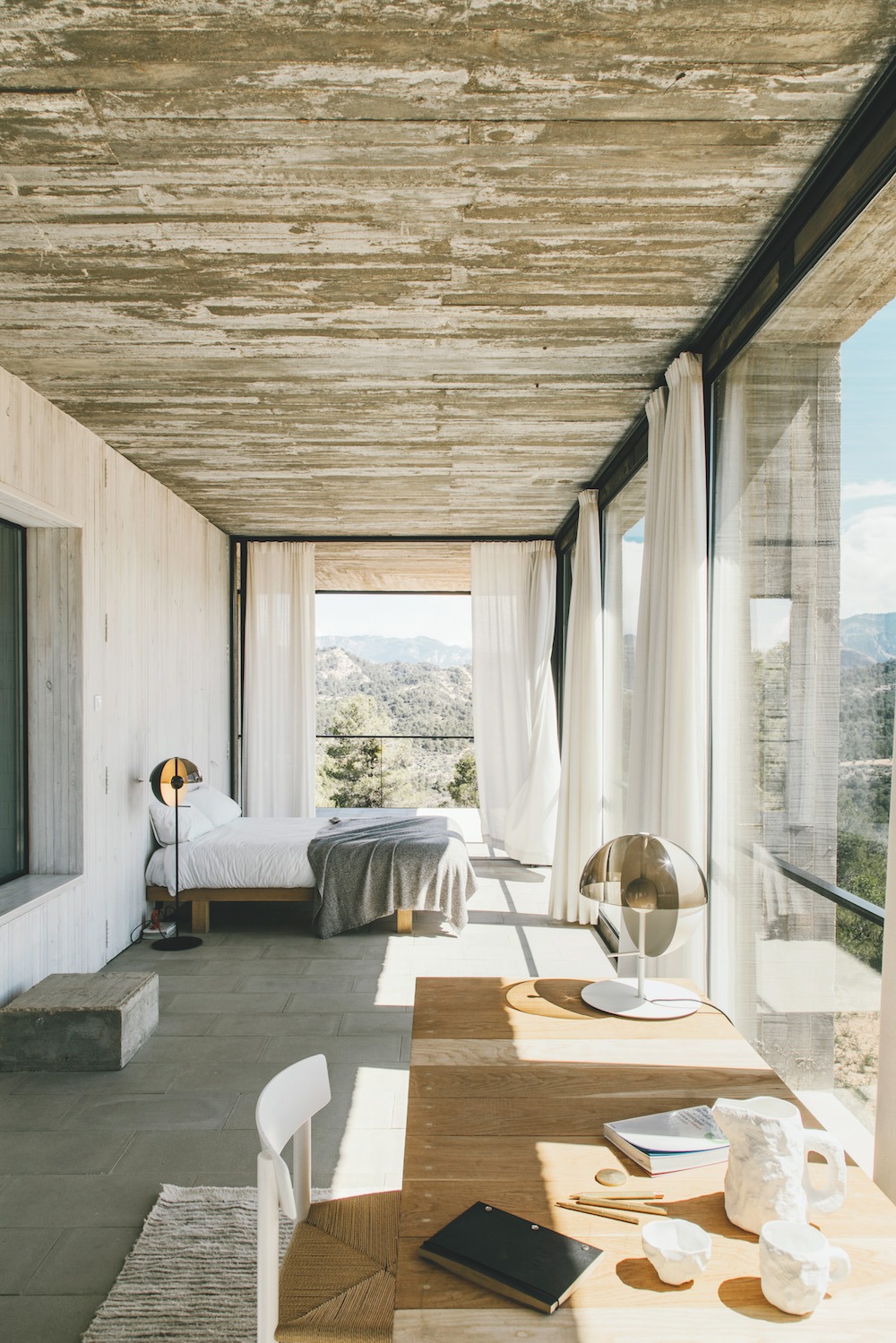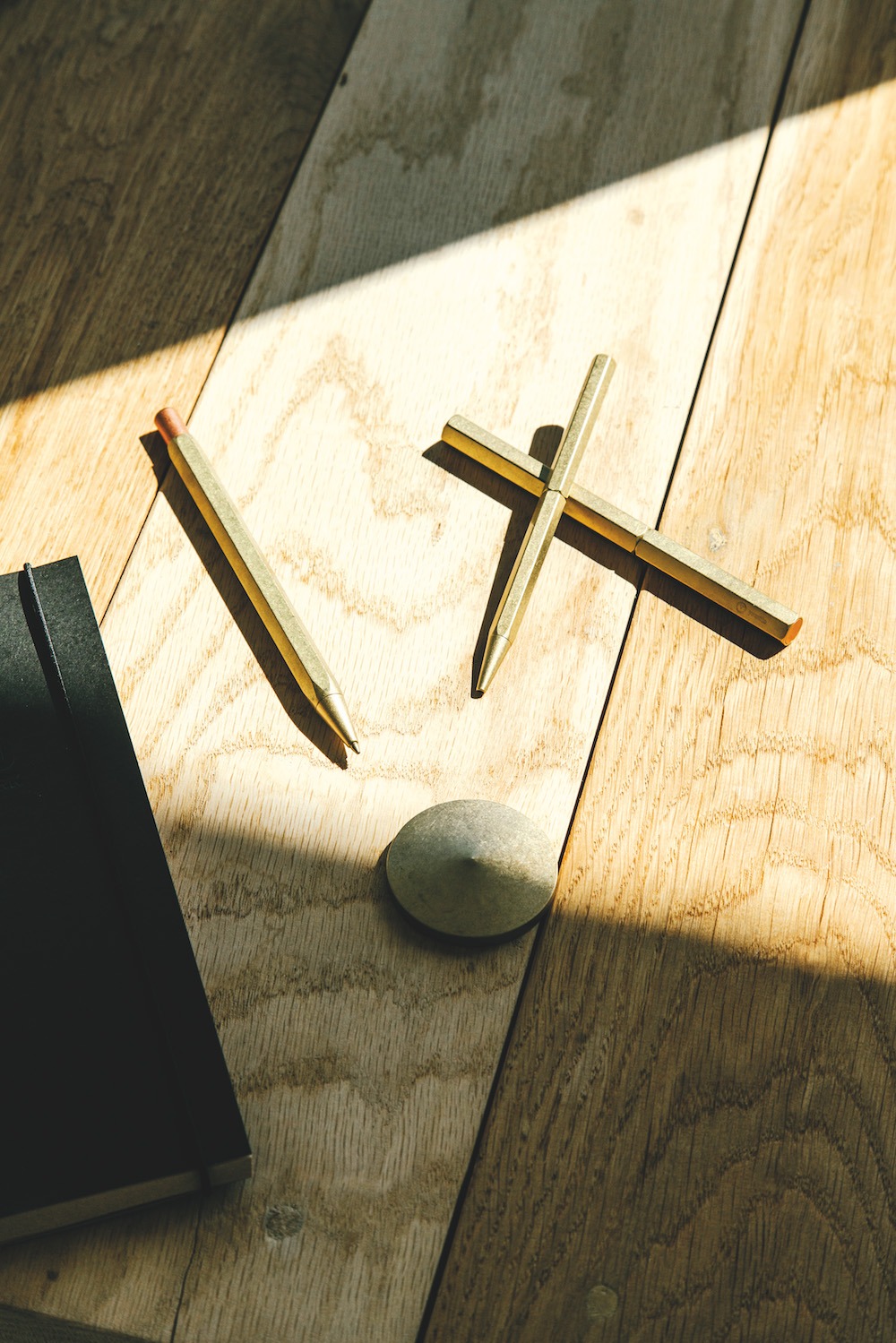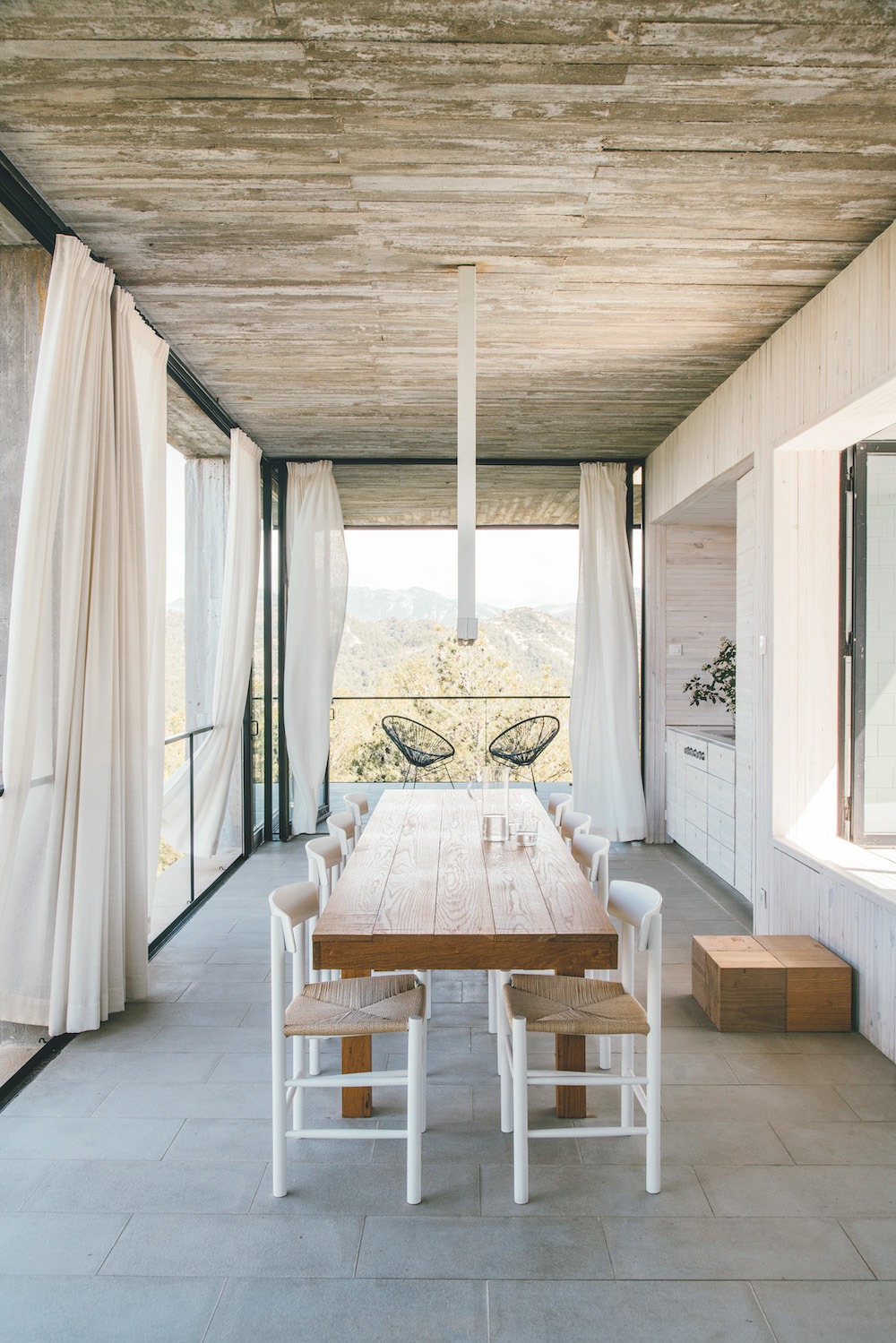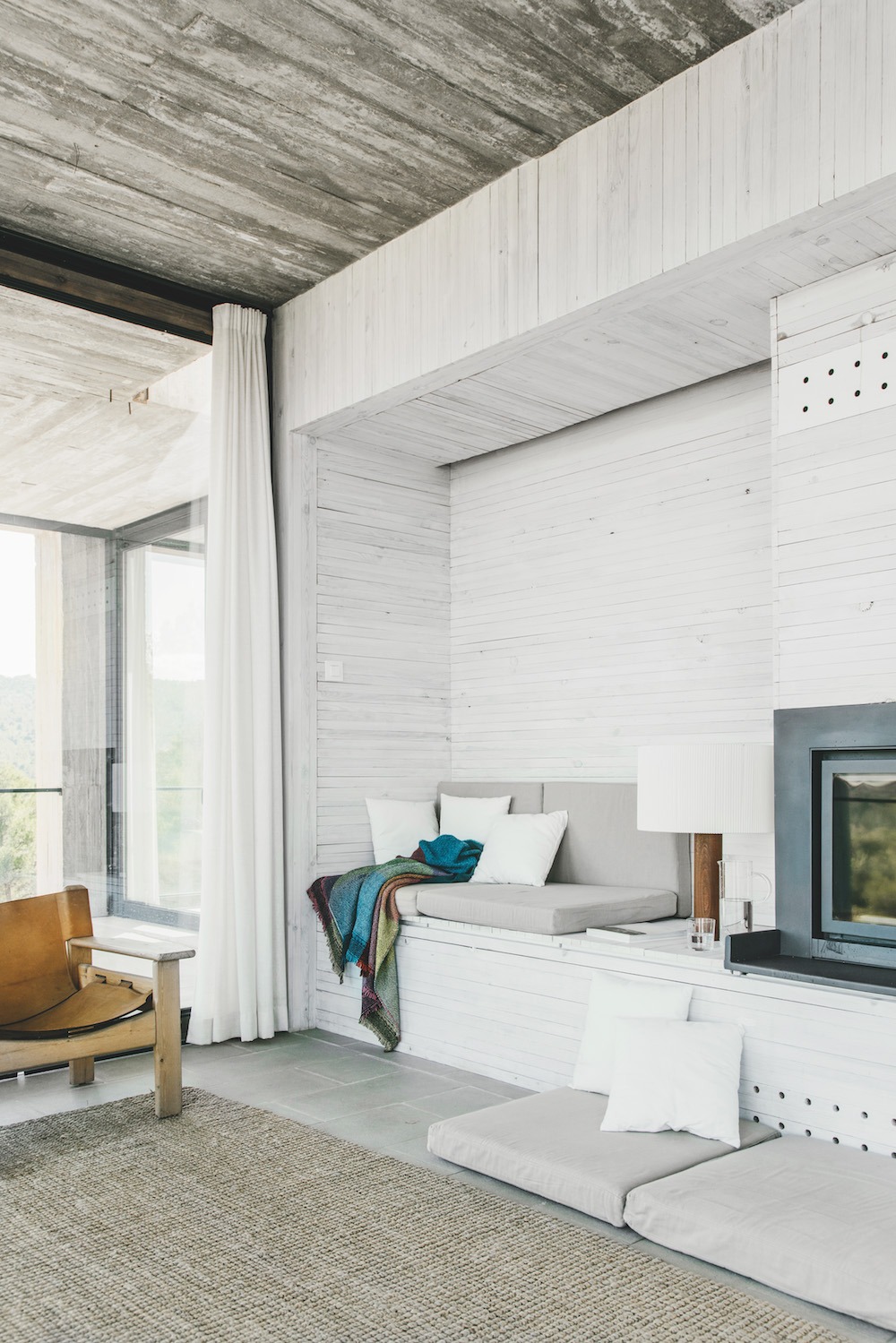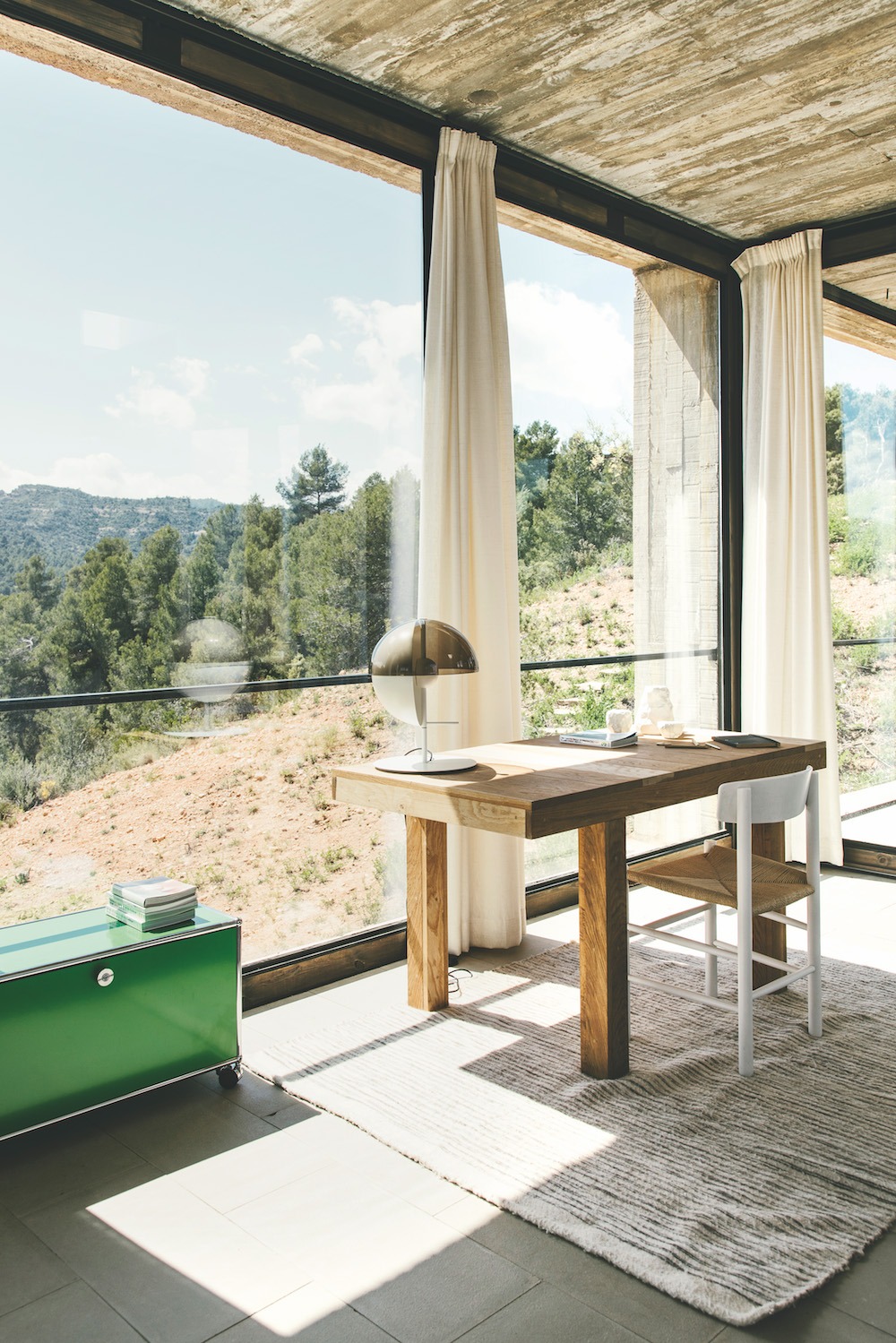 There are only 4 rooms, but when you are a part of the mountain the house is sat upon, you do not need them. Each room, with glass on 3 sides that fully open up, connects us with the wind, the smells of the trees, and the sounds of the birds. There are utilities, but only what is necessary, and hidden from view. The house is entirely self sufficient, producing its own electricity, heating, collecting its own water, and disposing of its own waste. Maurizio Pezo and Sofia von Ellrichshausen have built their dream, one to connect its inhabitants to nature in a pure and simple way. A striking piece of architecture, whose rough concrete sits well with the rocks of the land, like a cabin, that teaches us the importance of understanding of where we are, being grounded, and realising that nature is the key.
Thank you to Christian Bourdais and Diogo Porto for letting us shoot our editorial in the house, and to experience first hand this amazing project that I am sure every architect would dream to be a part of. Solo Pezo is available torent for holidays solo-pezo.com
The second building, Solo Office KgDVS, is half way into construction and this is where the community starts .
Close