In the Yucatán Peninsula of southeastern Mexico, an age-old hacienda sits hidden within the confines of the sprawling jungle.
Seemingly forgotten, this relic of a bygone era appears untouched, as if it has remained a secret since the early nineteenth century. But if one looks closely, they will be able to see that the antiquated estate has been looked after, the stone mass restored, and the intricate inner-workings brought gently into the modern age.
Close
In its prime, the hacienda served as a plantation for sisal and offered a place of respite to the workers of the grounds. But what made its construction so astounding was that it was wholly connected to the nature that surrounded it. When the building was deserted in the 1970s, that nature took over. Trees sprouted in every room, vines grew over doorways and windows, columns joined to the earth, and wildlife scattered throughout the abandoned architecture.
Close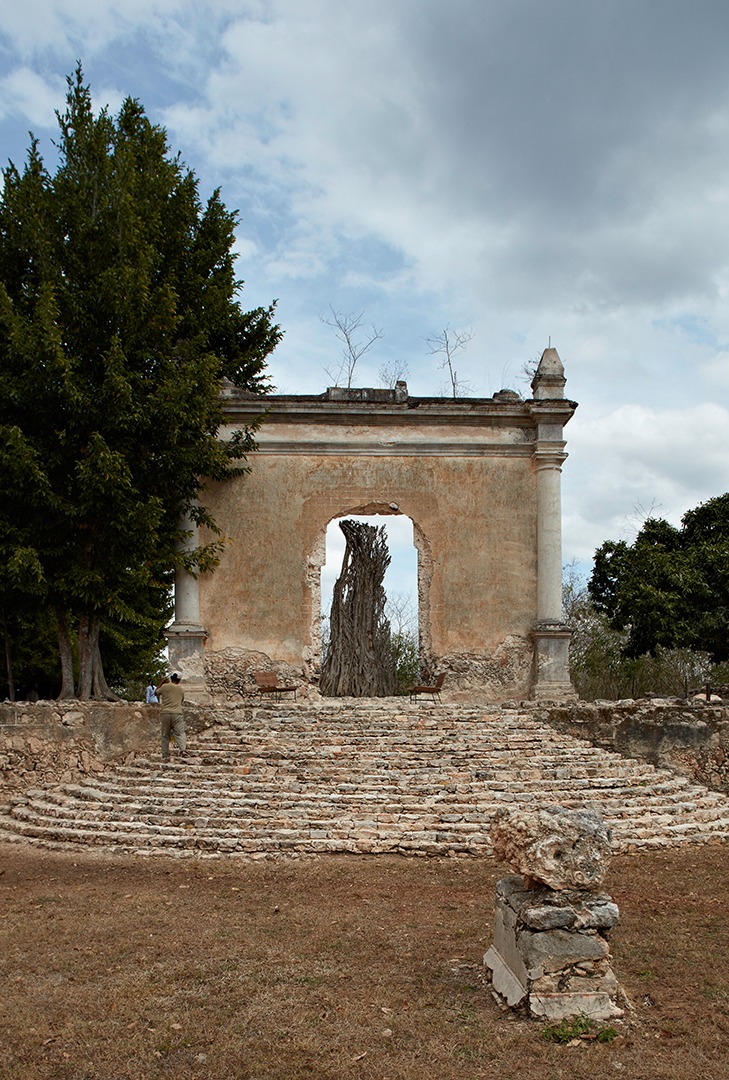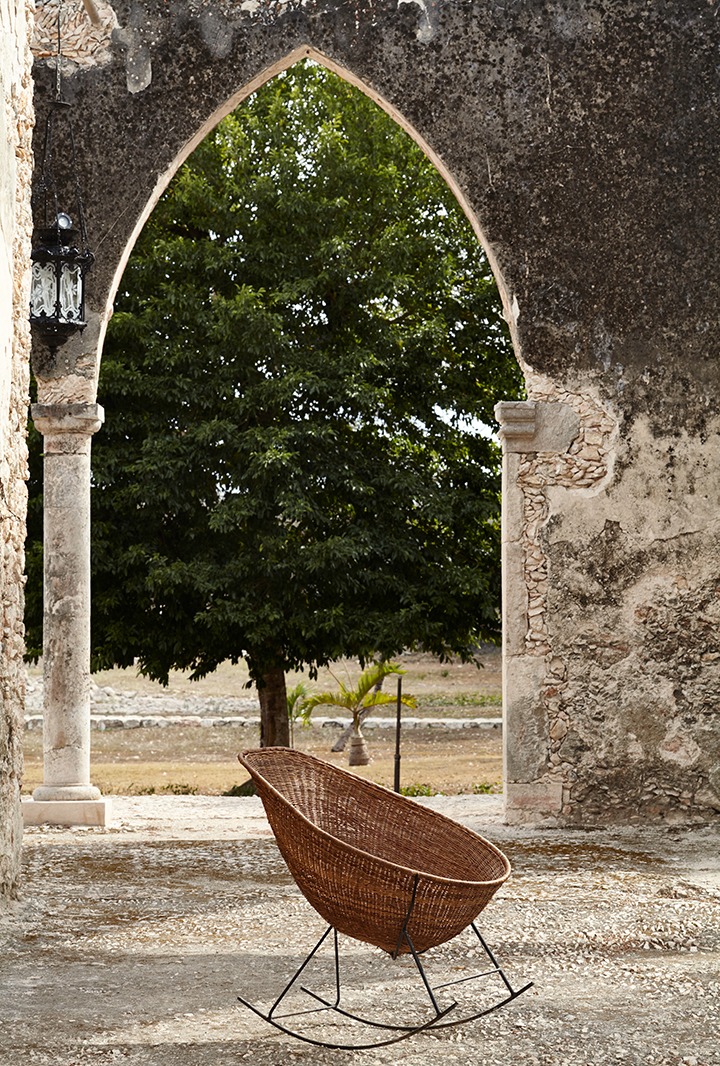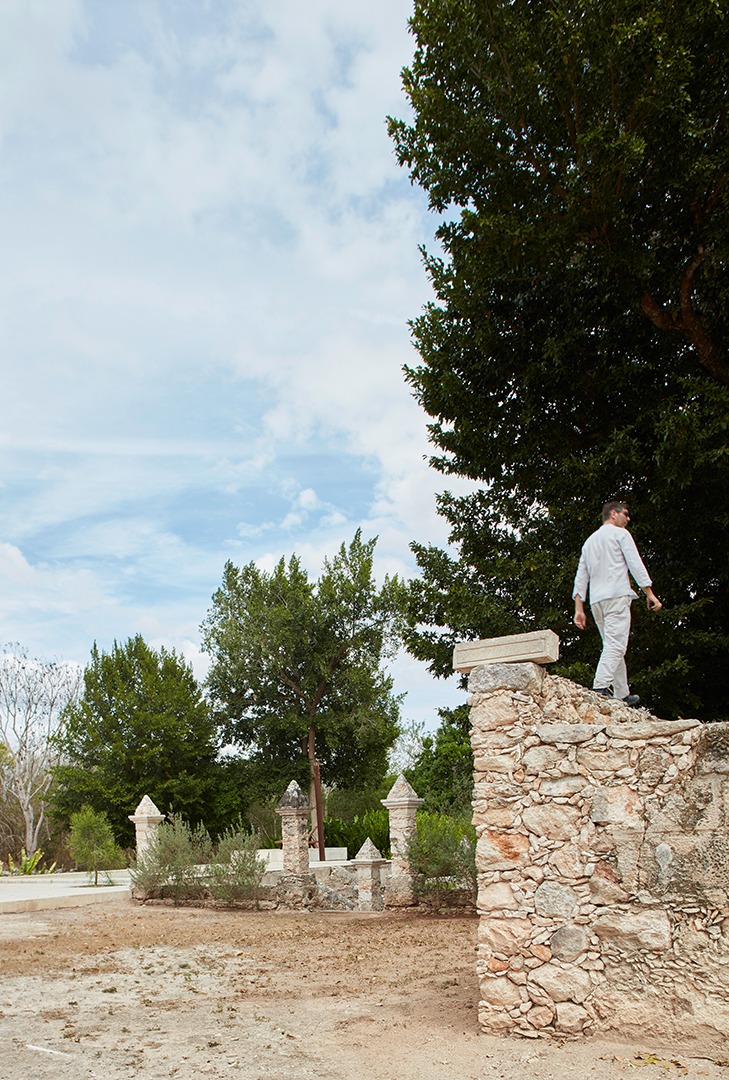 For 40 years it sat, sinking further and further into the jungle. That is until the day Emmanuel Picault came along.
The French-born designer and gallery owner had heard that a dilapidated hacienda was for sale, so he traveled from his home in Mexico City to view the rumored site. Upon arrival, he was given a machete and told to slash his way through the overgrown dwelling at will. After hours of expeditionary exploration, Picault left with a deep understanding of the possibilities of the place. Less than a week later, he met with the distant owner to discuss the property. He could see that the man did not necessarily have a desire to part with it, but that he simply did not know what to do with it.
Close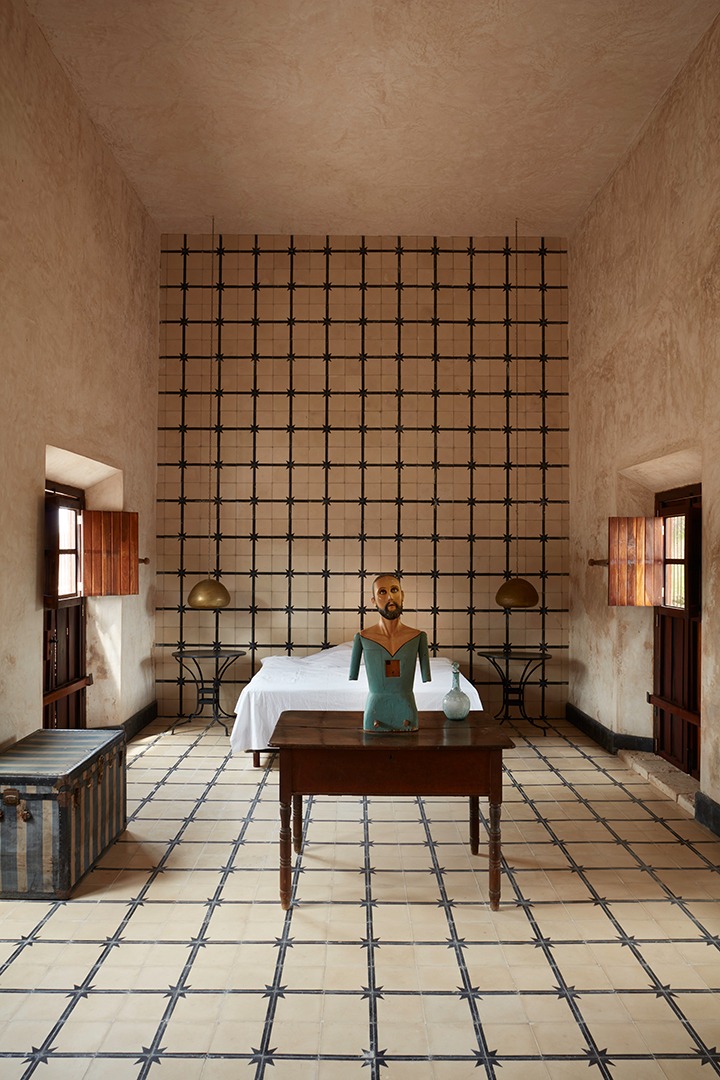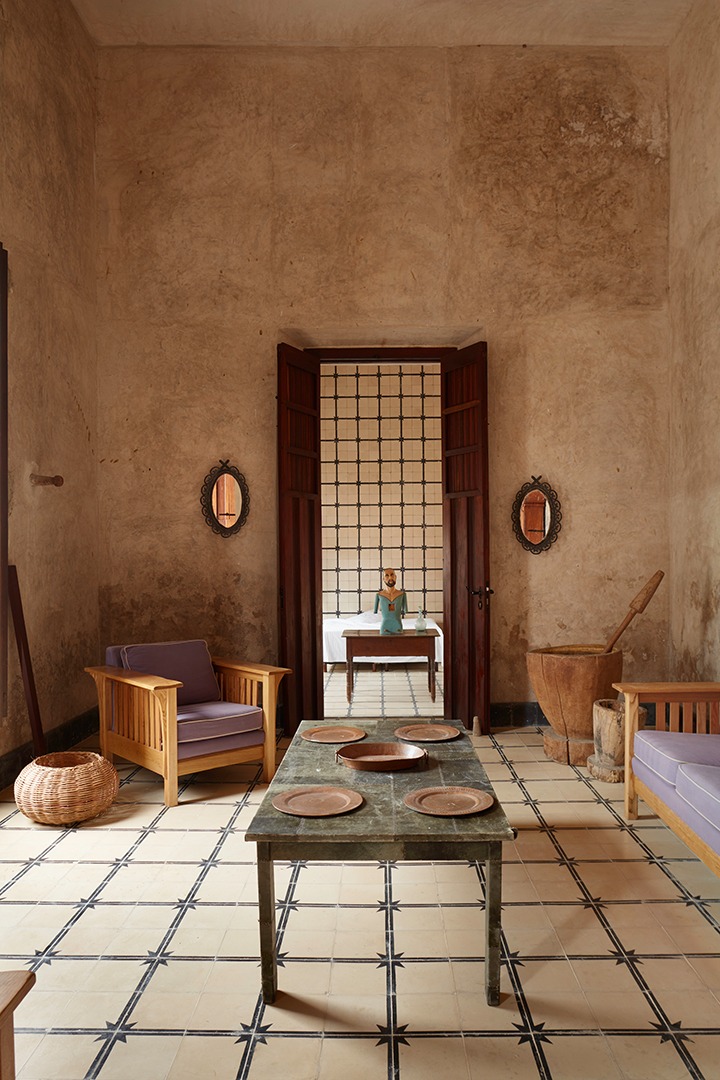 So Picault proposed something a little out of the ordinary. He told him that he should not sell—that, instead, he should commission Picault's studio, Chic by Accident, to save it. From the moment Picault took on the project, he knew that bringing the structure back to life was going to require a substantial amount of time, money, and labor, but he also understood that the result would be something of another world.
Read more in our new book: LIVING IN, edited in collaboration with gestalten.
Close