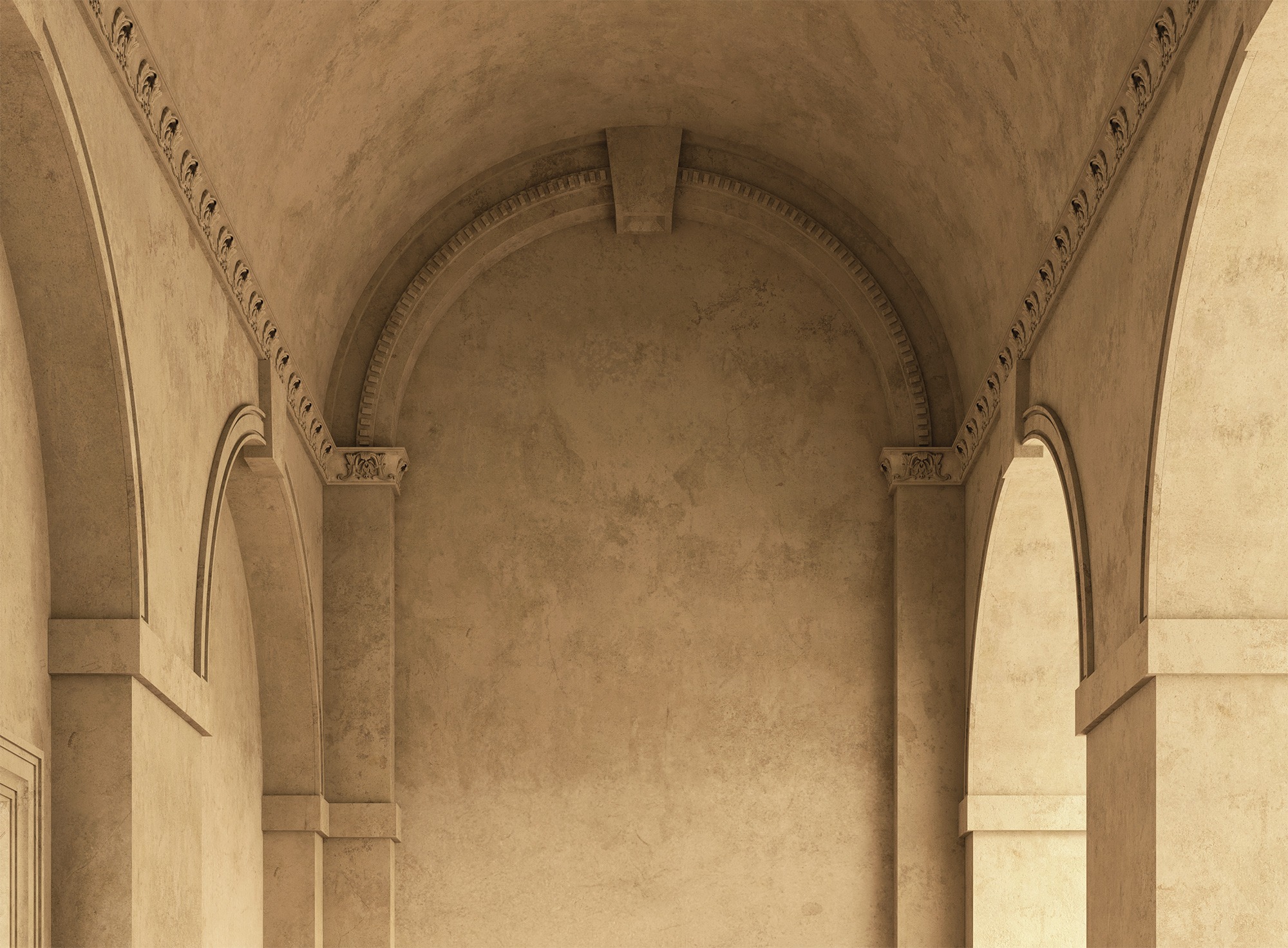 The British artist collaborating across mediums to envisage virtual spaces.
London based artist and designer Charlotte Taylor plays with perspective traversing from the real to imagined, and back again. Maison de Sable is the creative 3D and moving image studio under Taylor's artistic direction; spheres and arches often make distinctive appearances in her playful interiors.
Close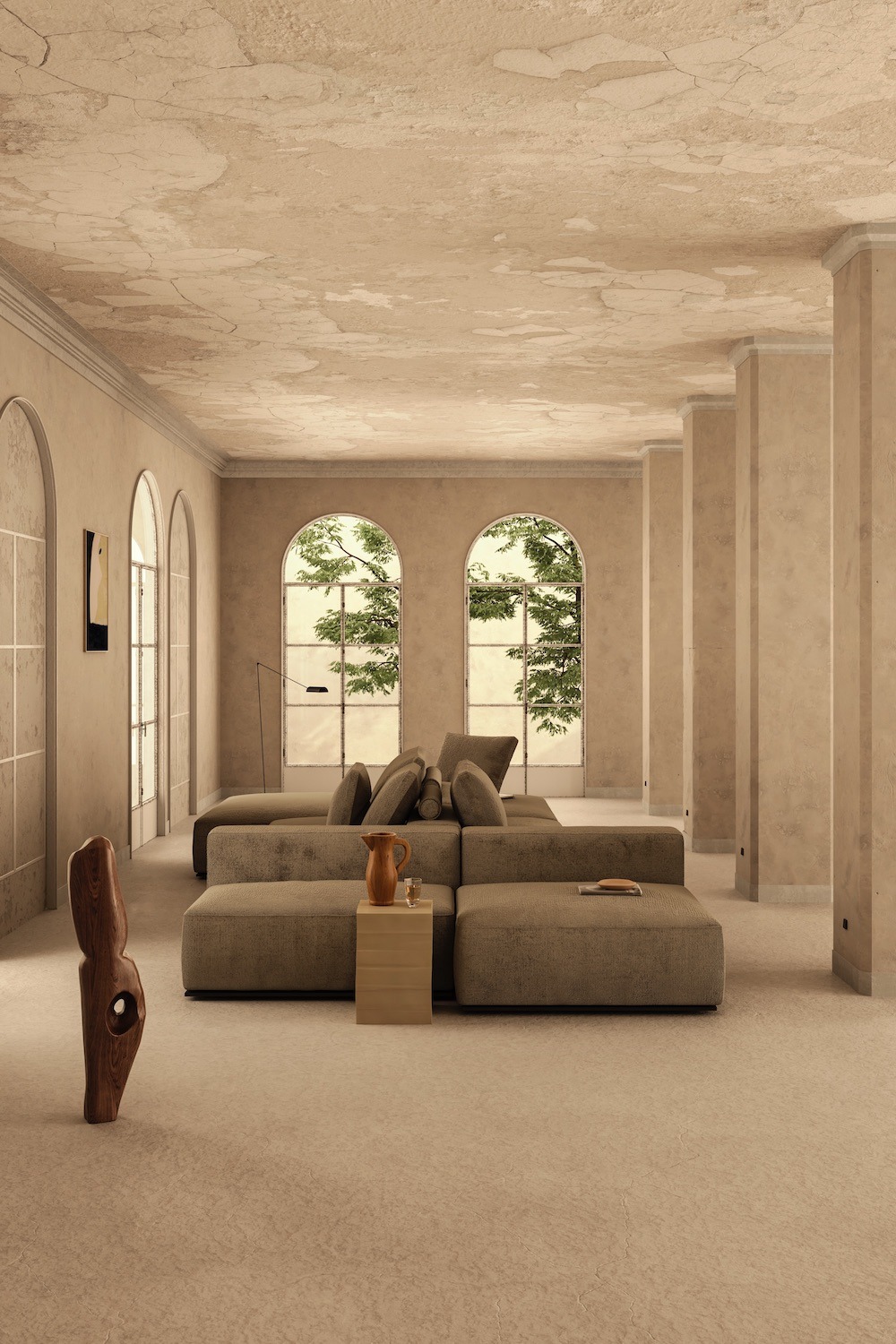 It is her dream to eventually work in concrete architecture, and while influences from postmodernism, brutalism and ancient architecture can be felt in her current projects, Taylor remains fluid, her work is strongly architectural, she expresses no desire to become an architect, and while influences from postmodernism, brutalism and ancient architecture reveal themselves, Taylor remains fluid, 'I can't say one influence or architectural style is more interesting than the other for me, I'm drawn to details from everywhere and anywhere.' 
Close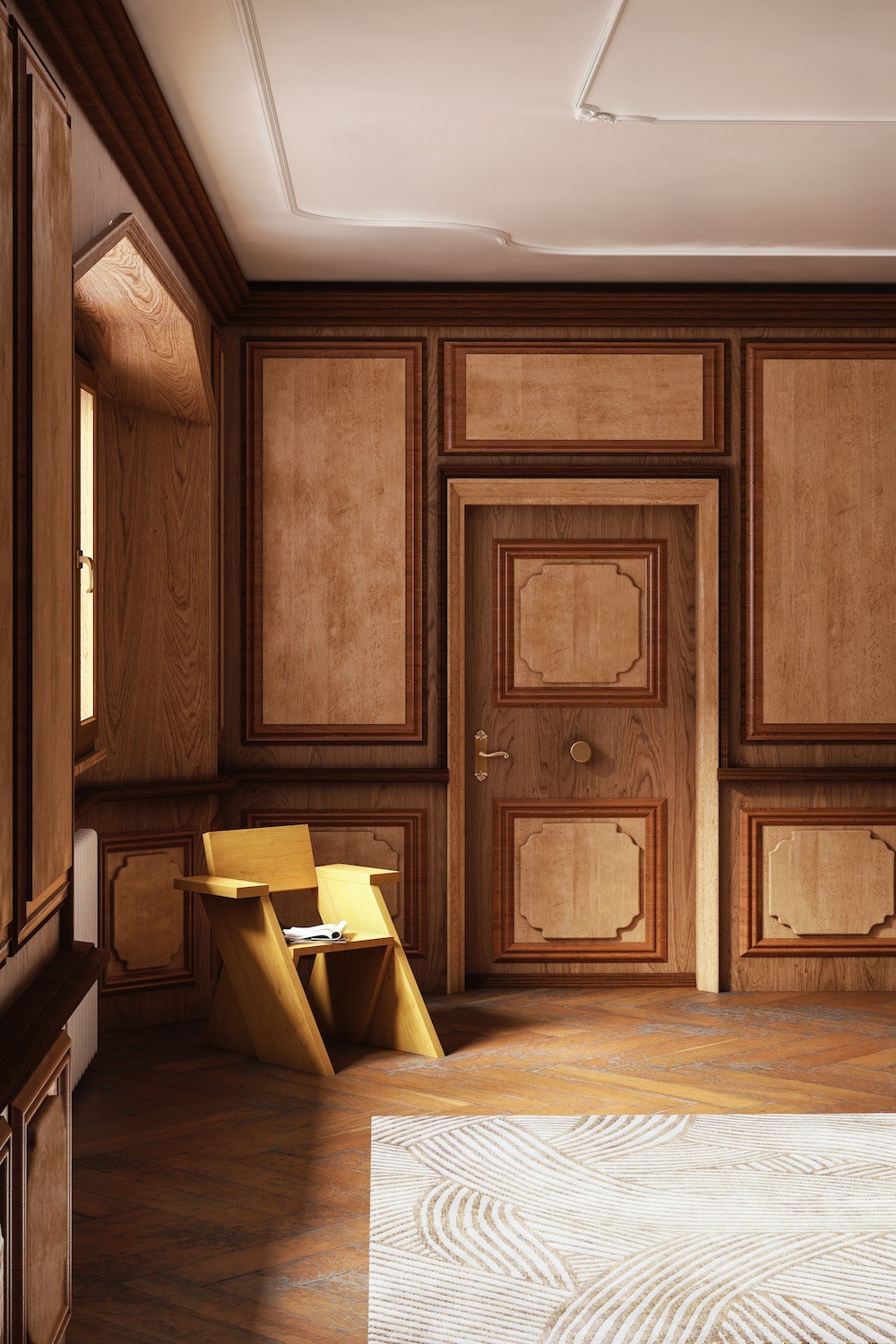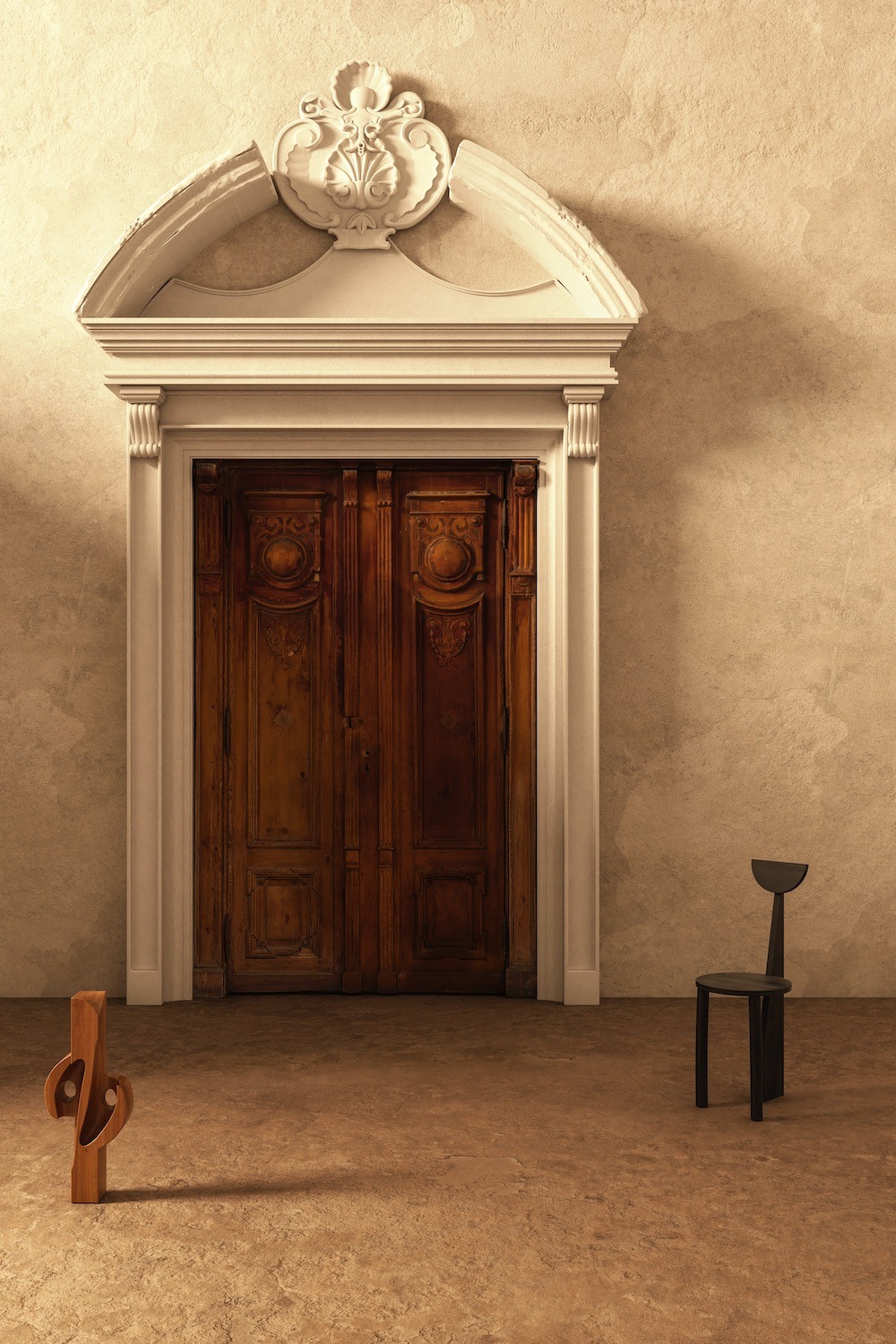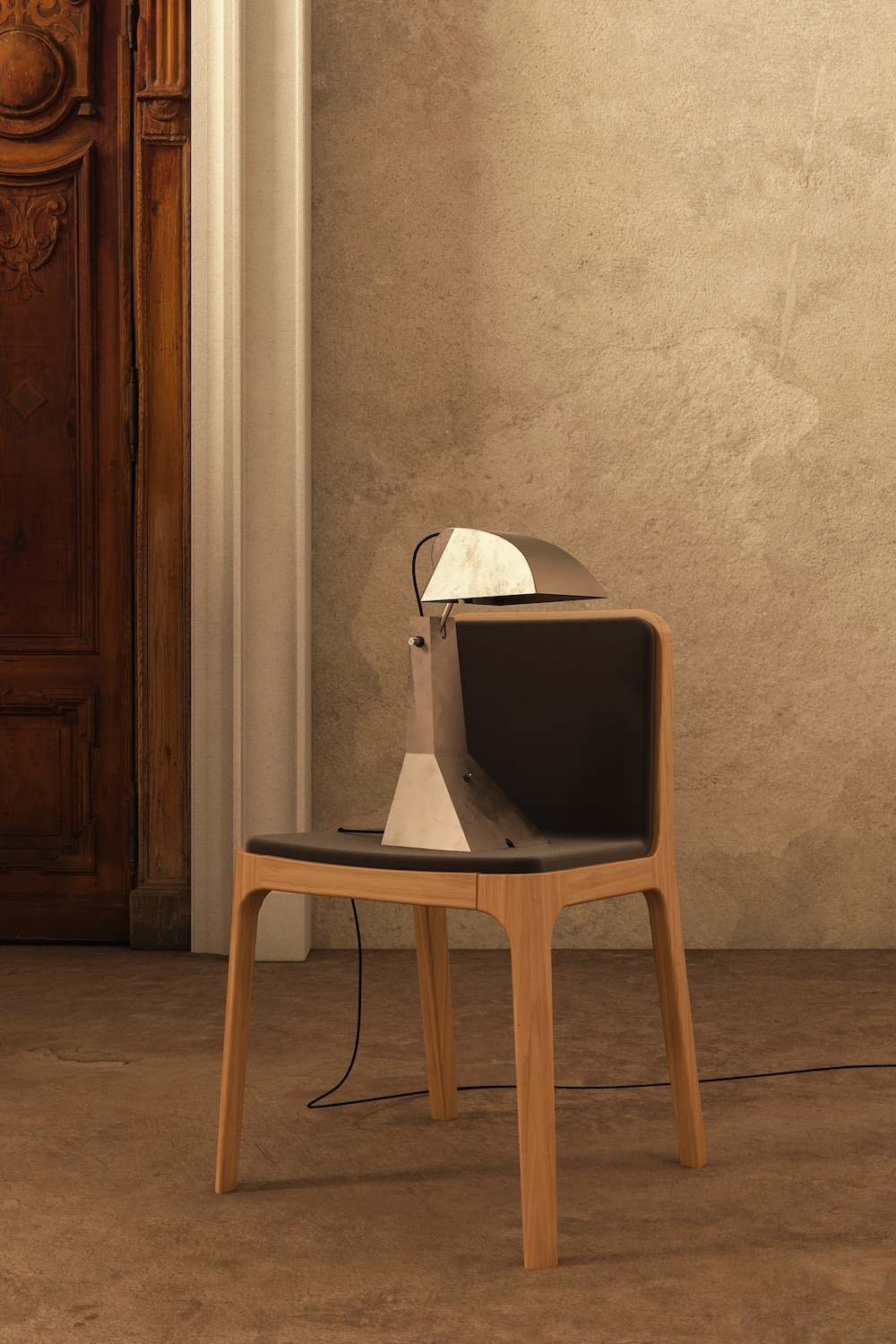 She continues to describe her visual style as, 'Eclectic yet balanced'. My interests are ever changing and adapting but something rather constant in my work is the amalgamation of materials, forms and eras of design. Her collaborations include those with creative studios évoque lab (Italy), RenderFolk (Canada) and with Nicholas Preaud of ni.acki, who co-created Casa Atibaia, a tribute to Brazilian modernism that was inspired by Lina Bo Bardi's Casa de Vidro. With Dylan Campardo and Diego Rapuzzi, co-founders of 3DD Factory based in Milan, these images follow their first home collaboration late last year (a 7ème Paris apartment). 
Close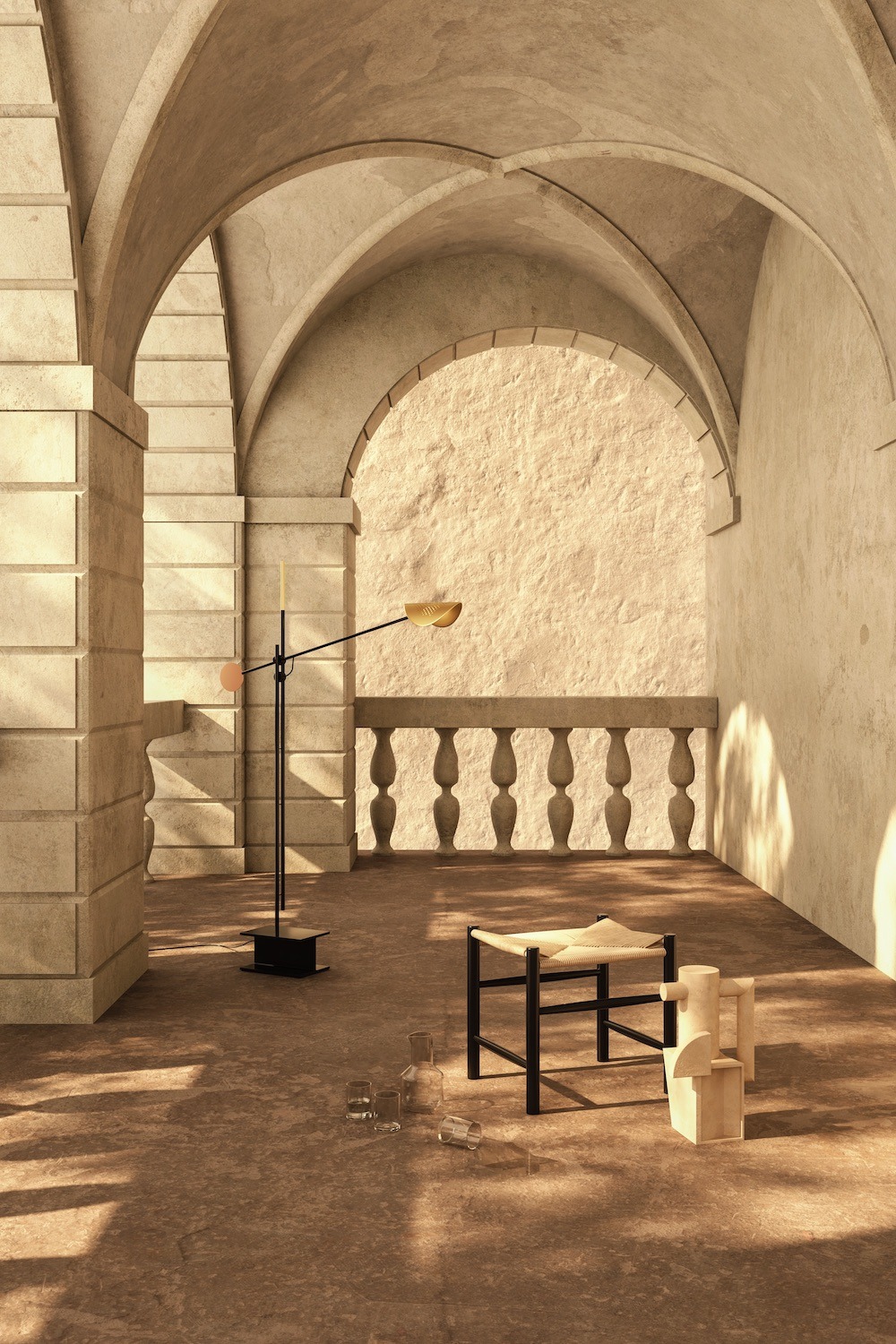 Crosspollination is at the heart of the design ethos shared by Campardo and Rapuzzi, who draw inspiration from Andy Warhol's Factory for their digital creations. However, for Taylor, projects are not always virtual. In fact, I first saw Charlotte in a photograph clutching a power tool, midway through the build of a set design project with her best-known collaborator, Oscar Piccolo, who together form Dello Studio.

I asked Charlotte about her latest collaboration with Openhouse, and her approach to the work that has captivated and transported so many of us.

Close
You define your practice as a form of non-functional design. Could you tell us how you got here? 
I have always been fascinated by architecture but never particularly invested in the technical aspect of the practice; my relationship to space and design is more one of play rather than pure function. My education and personal explorations have bounced between a structural design path and a more sculptural free approach; my current practice sits somewhere in the middle. 
Bridging the real and imagined comes easily to you. Is this a quality you identify with an aspect of your upbringing?
I had a very active imagination as a child, something that I've brought with me into adulthood. My father is a lighting consultant; as a child I accompanied him to some incredible houses in various stages of completion. Architecture was always an abstract concept to me and, as I rarely saw the final form of the home, anything was possible in my mind to what it would become. I still have this semi-childlike view and naive excitement that drives my work. 
"Architecture was always an abstract concept to me and, as I rarely saw the final form of the home, anything was possible in my mind to what it would become".
You've previously mentioned your interest in the 'peculiarities' of space; could you expand a little? 
I'm fascinated by spaces that have details that are either intentional or not in their application but that set a space slightly off or demand attention. I adore the work of Scarpa for example as his work is almost entirely in such details, levels, and decorative touches.
How has your approach to collaboration itself evolved over time? 
Collaboration has been an integral part of my practice for the past few years. It's developed in that there is a lot more freedom with my current collaborations, which, for me, makes for far more interesting work. Some of my strongest projects started as a conversation without any particular end goal and gradually took shape to create something neither of us expected, having no predefined idea of the space/house or project. 
Your own home is a portal to your inner world via social media, would you agree? 
Completely, my home is an extremely personal space to me, even more so in the past year. I have some very curious and sometimes entertaining exchanges on social media in response to my home. Unexpectedly, my rug is quite the conversation starter and has initiated connections with some wonderful people over it. 
Close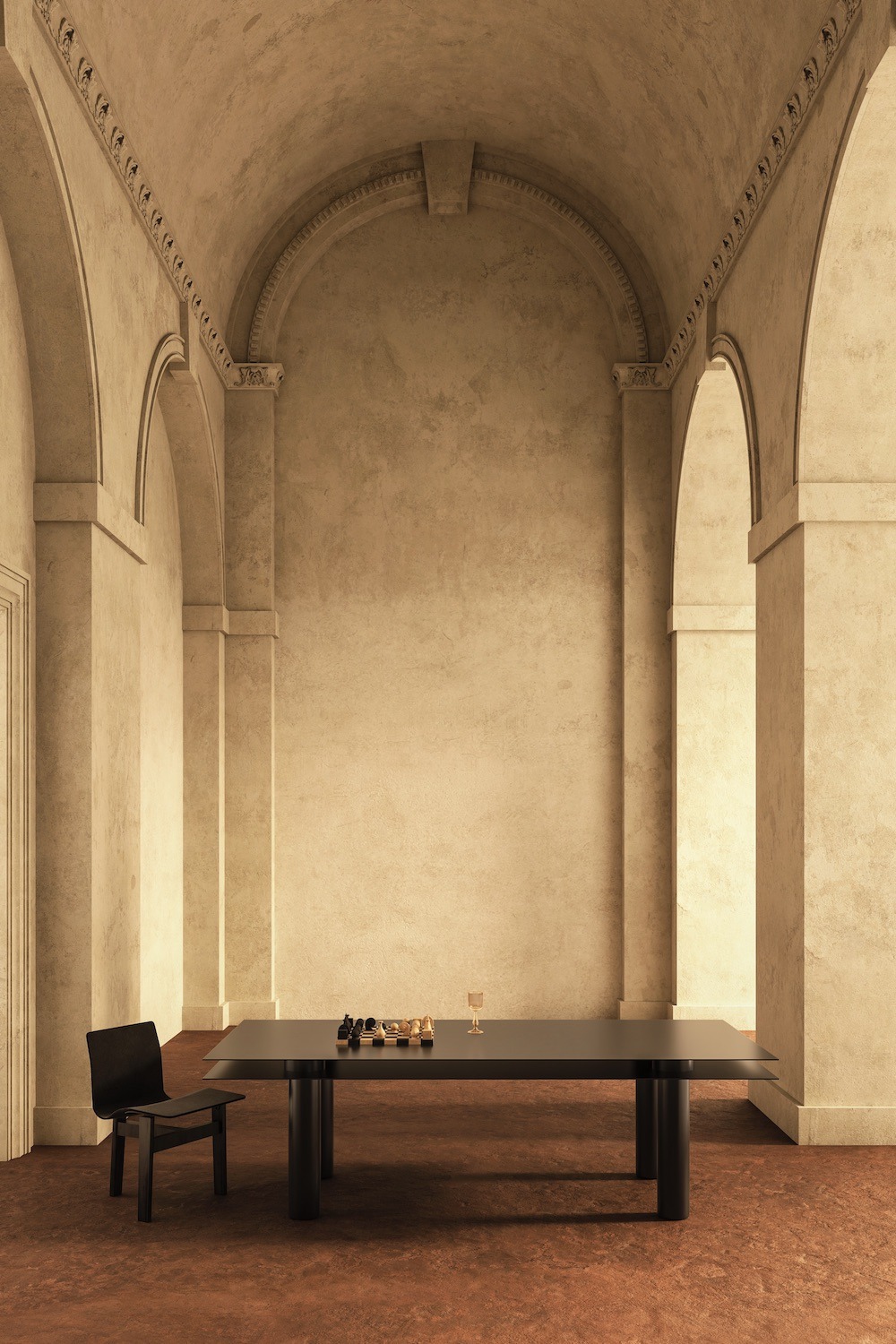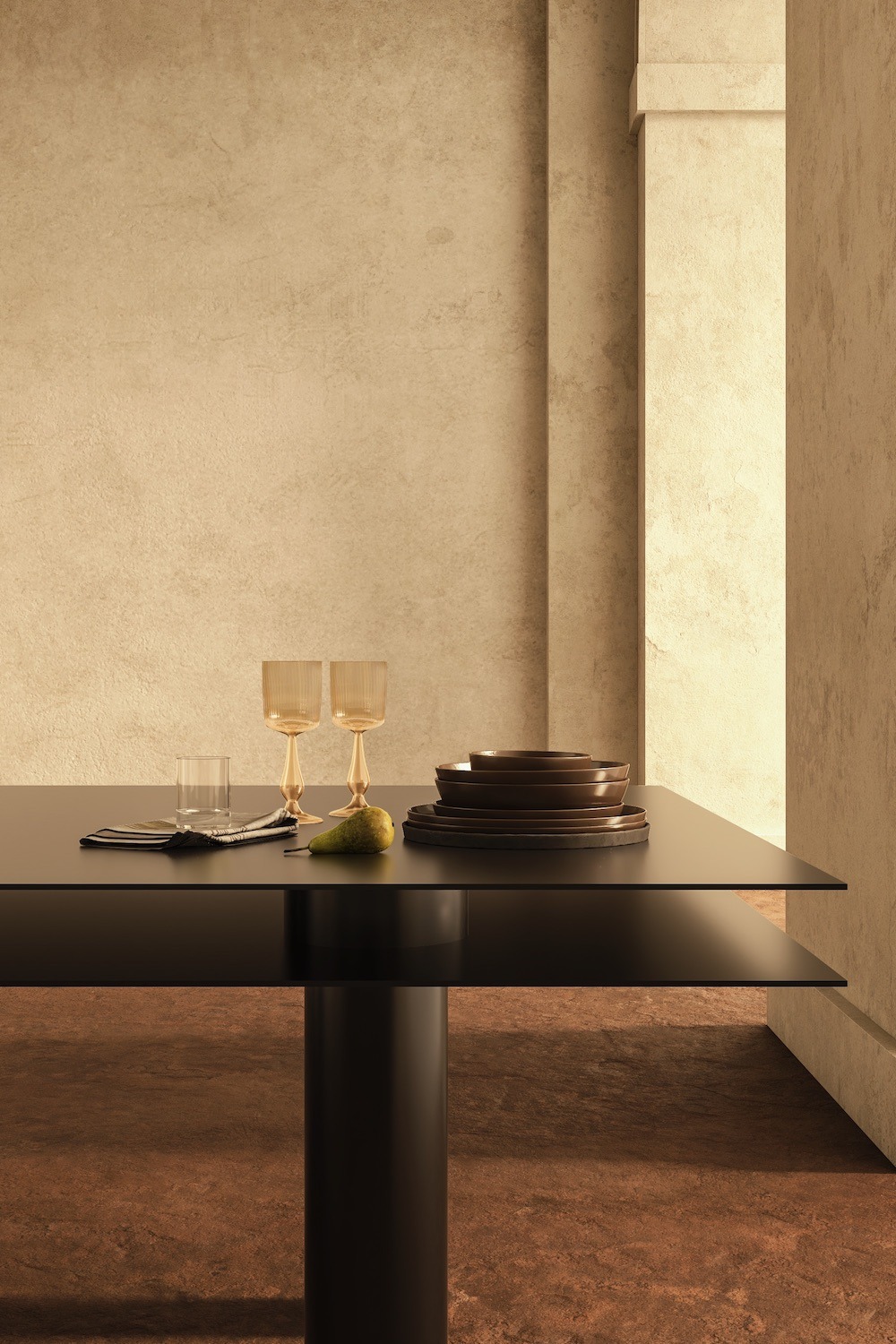 Is your environment a protected sanctuary, or a space where others are always welcome? 
It is really an in-between, I love to host and open my apartment up as a makeshift photo studio, yet it is still very much my sanctuary and place to retreat to. As I work from home predominantly, my home is fairly influential on my productivity and even the direction of my work; I currently need a new studio desk so am venturing into furniture design as a result.
Close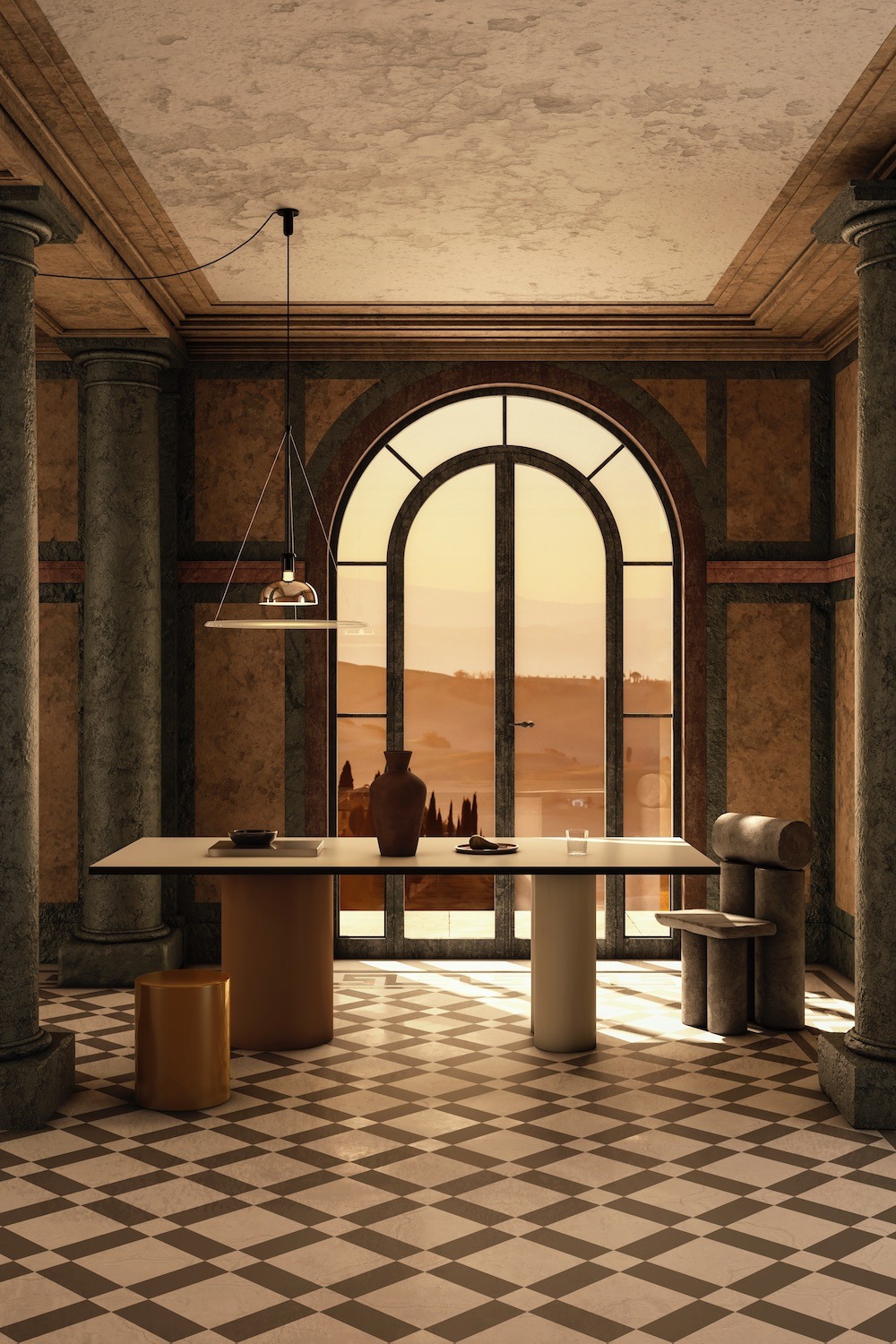 Could you choose a piece of furniture to tell us about? What makes it special? 
I have a very simple lamp up in my studio on the mezzanine that is possibly my favourite piece of furniture I have. It is from a dealer in Palma and is constructed of just two planes of framed fabric with a lightbulb in the middle mounted on a black painted piece of wood. It looks like an abstract painting of sorts when switched off and becomes a sunset when illuminated. It is unobtrusive yet takes center stage with its warmth.