Altet in Valencian refers to a low mountain. This rattan chair was one of the first peaks that Expormim would reach during the first years of its existence. Created in 1968, this model is a highly symbolic piece, as it was one of the most audacious designs devised by the company dedicated to exporting wicker at the time.
If we had to define the Mediterranean company by choosing just one of its pieces, it would be the Altet chair. Its strikingly modern design for the time laid the foundations for the brand's identity that would endure over time. In fact, the model has been constantly evolving. It was updated in 2012 and adapted to the new century with an upholstered seat. And 2021 saw the birth of an entire Altet range with all imaginable options. Redesigned to fulfil such criteria as a more efficient production method, industrialisation of the process and the greatest use of material – the short sections of rattan are leftover from other collections – the most recent version of the range offers three comfort levels depending on the different customisation options. While Altet is born bare, Expormim provides a wide range of textiles and finishes with which to dress it.
Close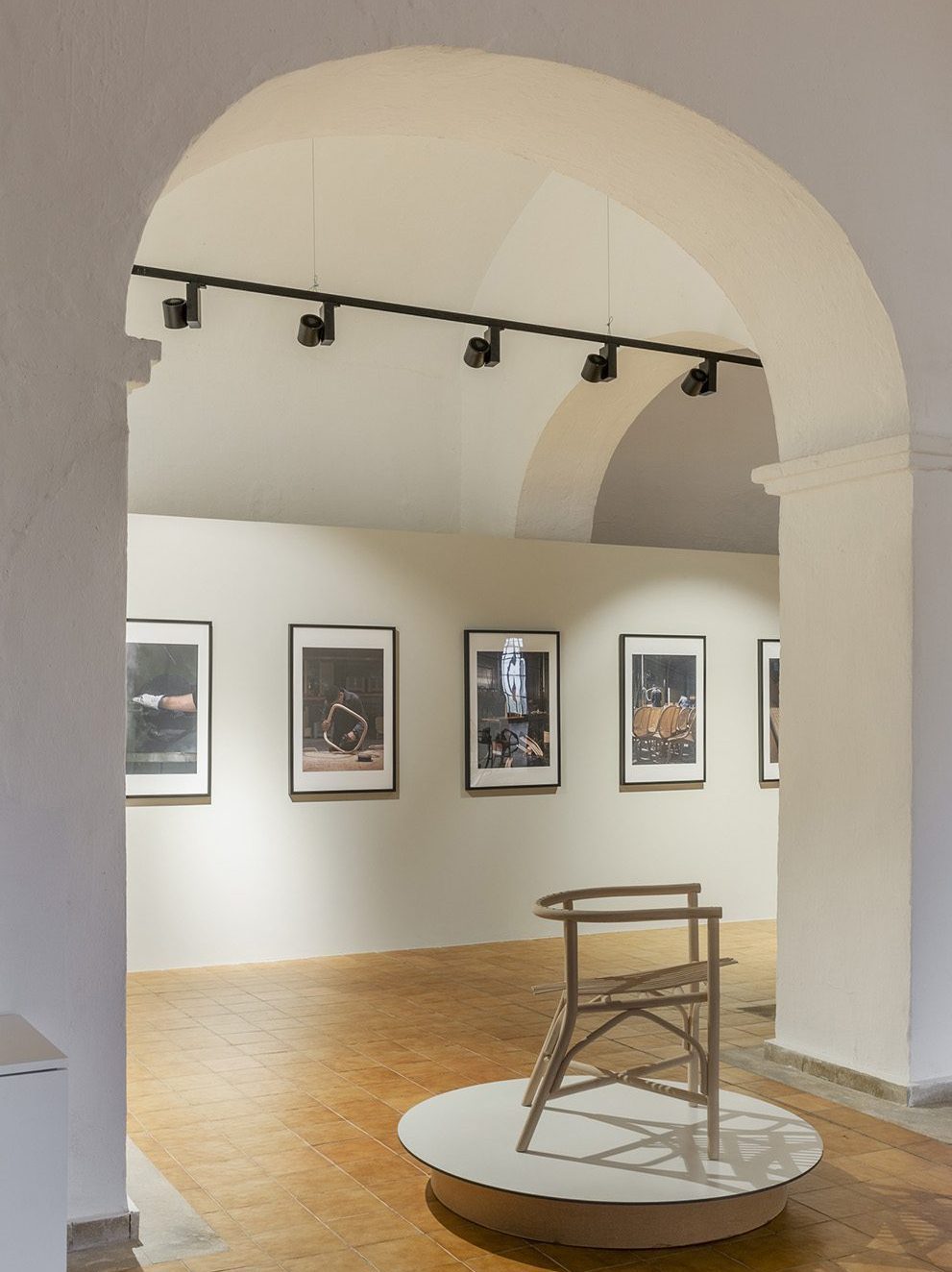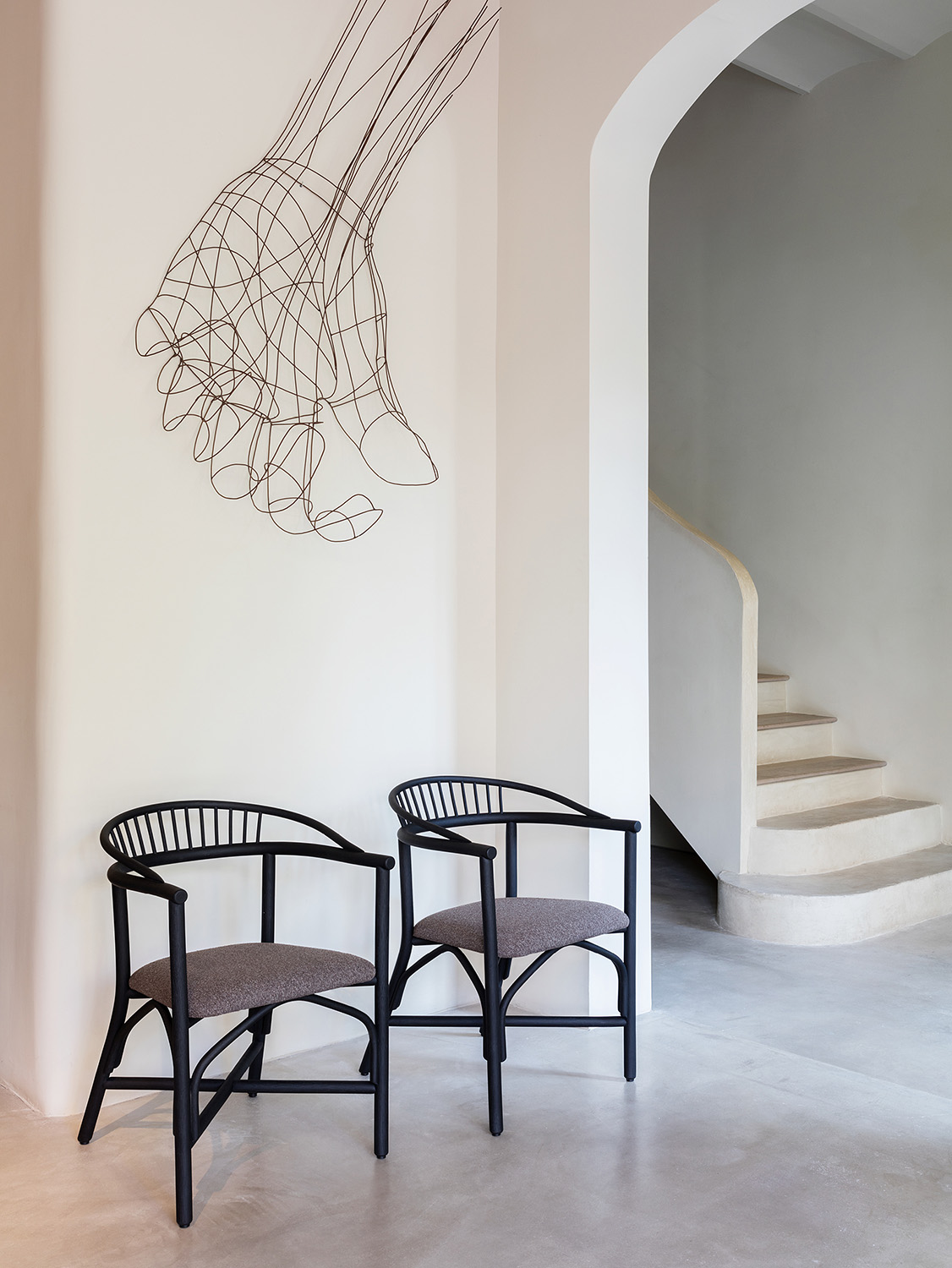 The first version can be complemented with an optional cushion. The second, with a rattan backrest and upholstered seat, raises the level of comfort by several degrees. The third stands out for its comfort, because it has an upholstered seat and backrest, not only smoothing its curved silhouette but enhancing its warmth. The colour palette comprises fourteen hues ranging from sand to an evocative cherry and classic navy blue. All the paints used are water-based and low-VOC, while the textiles are certified by OEKO-TEX, Greenguard and Reach. Not only is it in the nature of Expormim to adapt aesthetics to the times, it is also about a way of working and manufacturing furniture in an eco-friendly way.
Behind this work is the determined efforts of the research, development and innovation (RD&I) department that Expormim created in 2005. This department operates with its own distinct identity as Studio Expormim. It not only designs the company's collections but also collaborates on external projects.
Close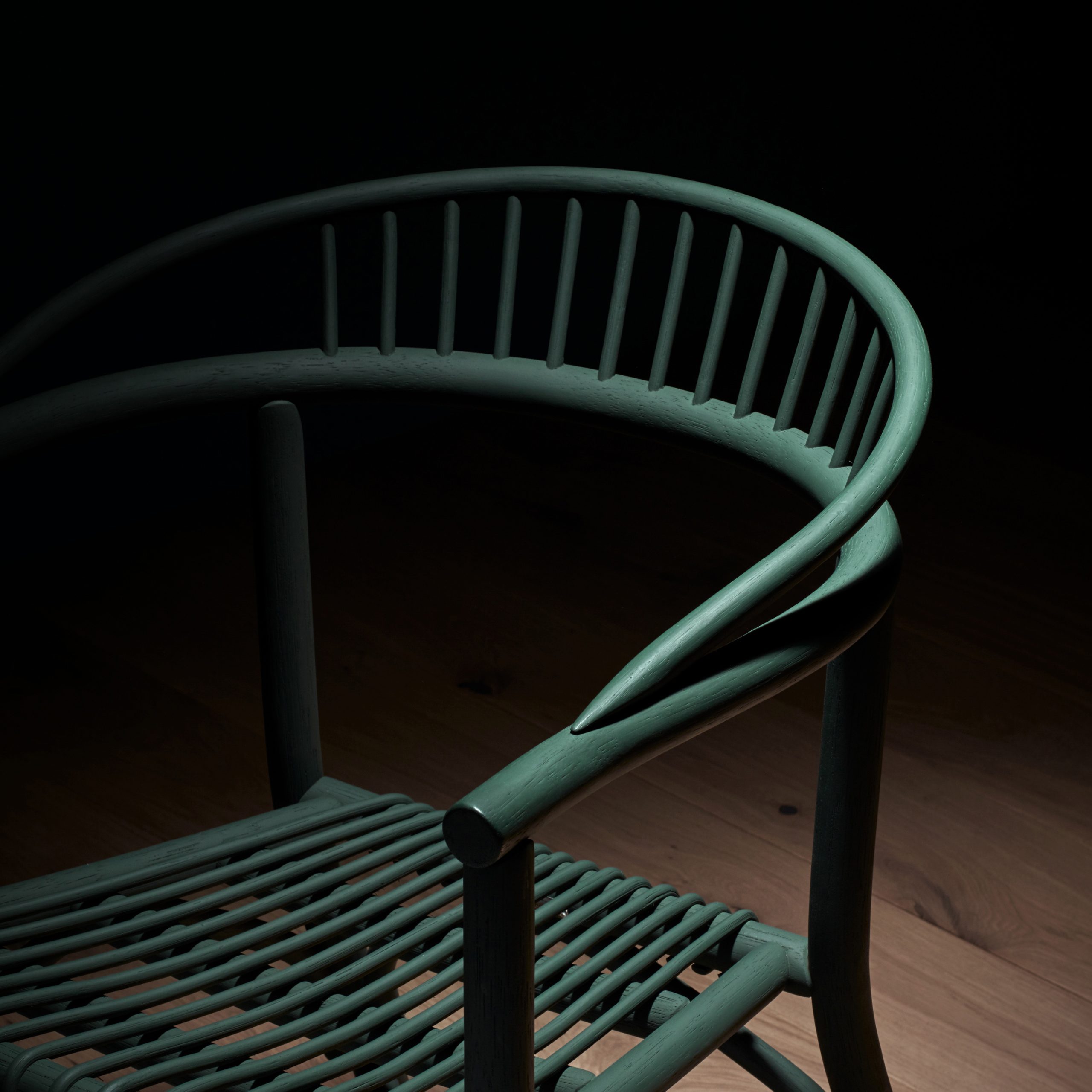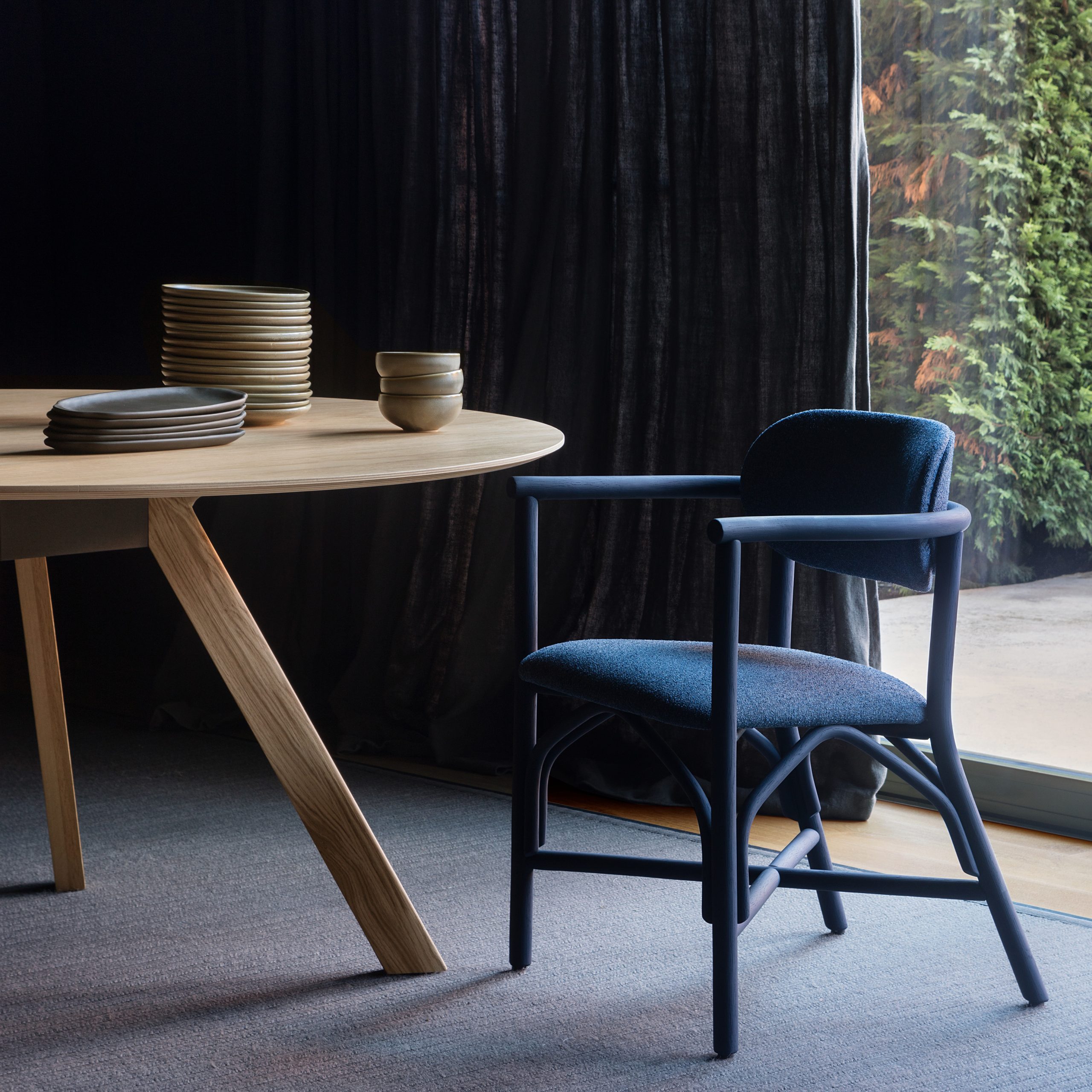 Witnesses and heirs to the expertise that the company has built up over the years through constant research and experimenting with new materials, the Studio brings the latest trends and technological innovations to the traditions and skills of the firm's artisans to design exclusive collections of the highest quality, the result of the intermingling of modernity and tradition, and the combination of the noblest raw materials with the most advanced components.
Close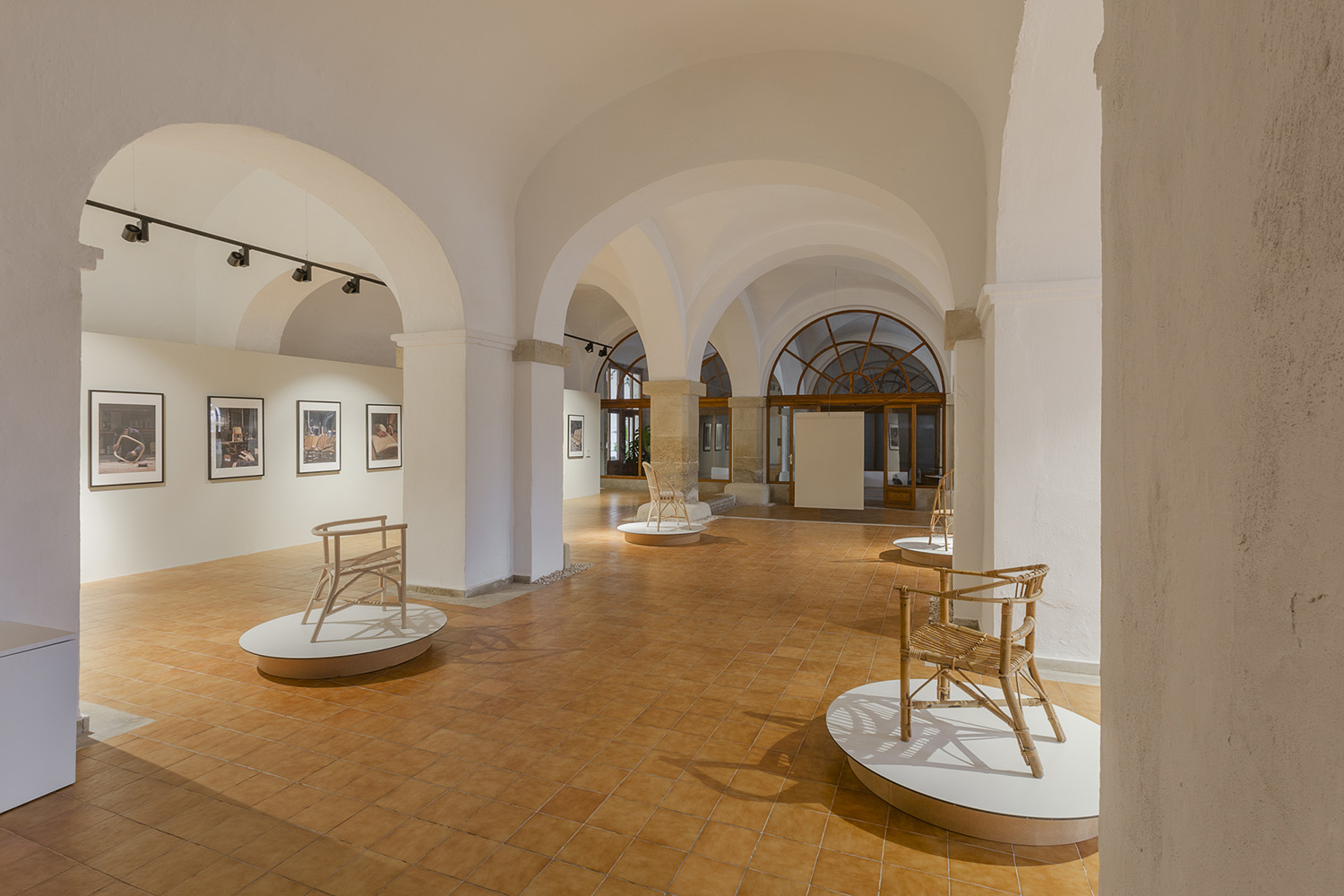 Altet is one of those timeless classics that deserves to be re-released because of its elegance and the simplicity of its forms. Without renouncing its roots or losing track of its Mediterranean character, the current version of Altet continues to demonstrate how to successfully survive the passing of time. Homage to a lifetime.