Palau de Casavells
Interview to Luis and Jacobo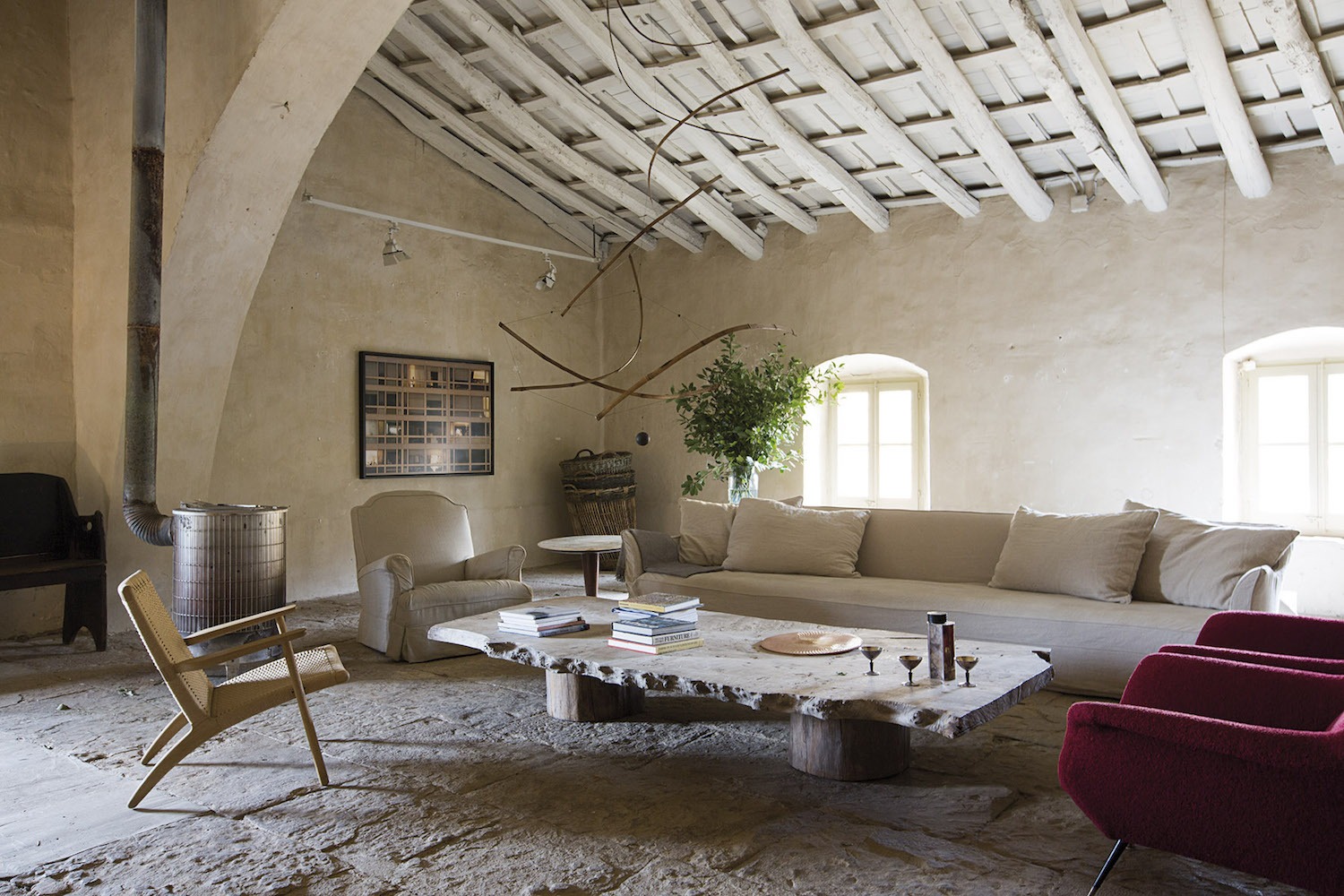 Jacobo Valentí is an architect from Barcelona who trained in prestigious firms such as Arata Isozaki and Miralles-Tagliabue, before setting up his own firm. For several years, he combined his main professional activity with the work in a gallery of contemporary art.
Luis Sendino is from Madrid and trained as a lawyer, specializing in issues of intellectual property and copyright. For several years he was involved in the world of cinema, and for ever that he can remember has been interested in contemporary art of the 20th century, design and photography.
They met three years ago through common friends, and soon after decided to set up a business that joined their different interests together.
Close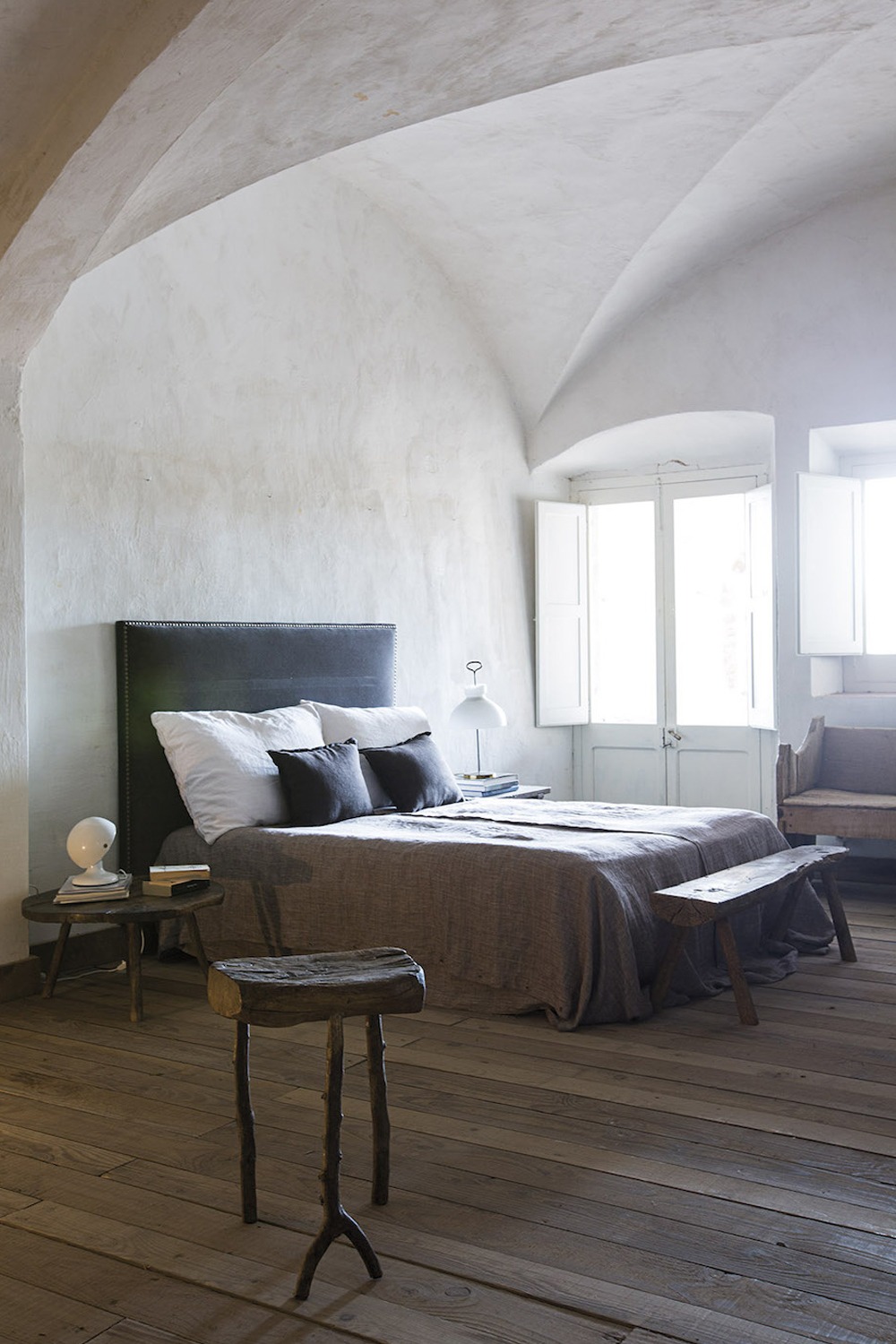 AT: When did you find your house and how was it when you started?
L&J: The House, which is actually the sum of two houses, a Palace of the Archbishop of Girona from the 15th century and a farmhouse from the 18th century, that we already knew, as the first of the buildings was previously the Foundation of a Girona artist, and the second was the Ampurdà headquarters of a famous Gallery of contemporary art based in Barcelona. When both buildings were idle, we thought about the possibility of settling there, and giving a new lease of life to the place and the project of the Palau de Casavells.
AT: How did the idea arise to start this project?
L&J: I think it was an idea that arose naturally. Since from the beginning we understood it as an extension of the many things that we already did or we liked. Simply, we found a perfect setting, with which we fell in love from the first moment, and that helped us to add value to a certain aesthetic vision, channelled through the artists, furniture, and objects that interest us at a particular time.
AT: How does Casavells work? When can the public visit? And how much time you spend there?
L&J: Although usually we work with visits by prior appointment, we would like that Palau de Casavells progressively becomes a project that is increasingly more open to everyone who wants to discover a different place. In this sense, we are here two days a week, Saturday and Sunday, where anyone can visit us, and during the months of July and August, we open the doors every day, so anyone can come to see an exhibition or buy a special piece.
"As a gallery, the house has an annual programme of six temporary exhibitions devoted to contemporary art and more two focused to design".
AT: How did you feel at first with having strangers looking around your house? Do you feel it like your house?
L&J: I believe that the space that the visitor discovers is quite neutral, and therefore he does not feel especially intimidated by the experience. Certainly, the space has a personal character, because we do live there and have selected all the things that are exhibited ourselves. But we always try avoiding to leave personal pieces around, therefore removing the intimacy from the space, so that the type of experience for the visitor doesn't get lost. Therefore it does not feel like voyeurism or that they are invading our personal space, more an artistic and aesthetic vision determined in a frame, different from the habitual one.
AT: You make events in Casavells? Who can go? It must be an incredible place for dinners and parties…
L&J: As a gallery, the house has an annual programme of six temporary exhibitions devoted to contemporary art and more two focused to design. We also perform other types of events that complete this activity, such as, for example, a conference on a topic that interests us in particular or small concerts, where we try to invite clients and friends to create a steady stream of people to visit us. And Yes, sometimes we also make parties… hahaha
Close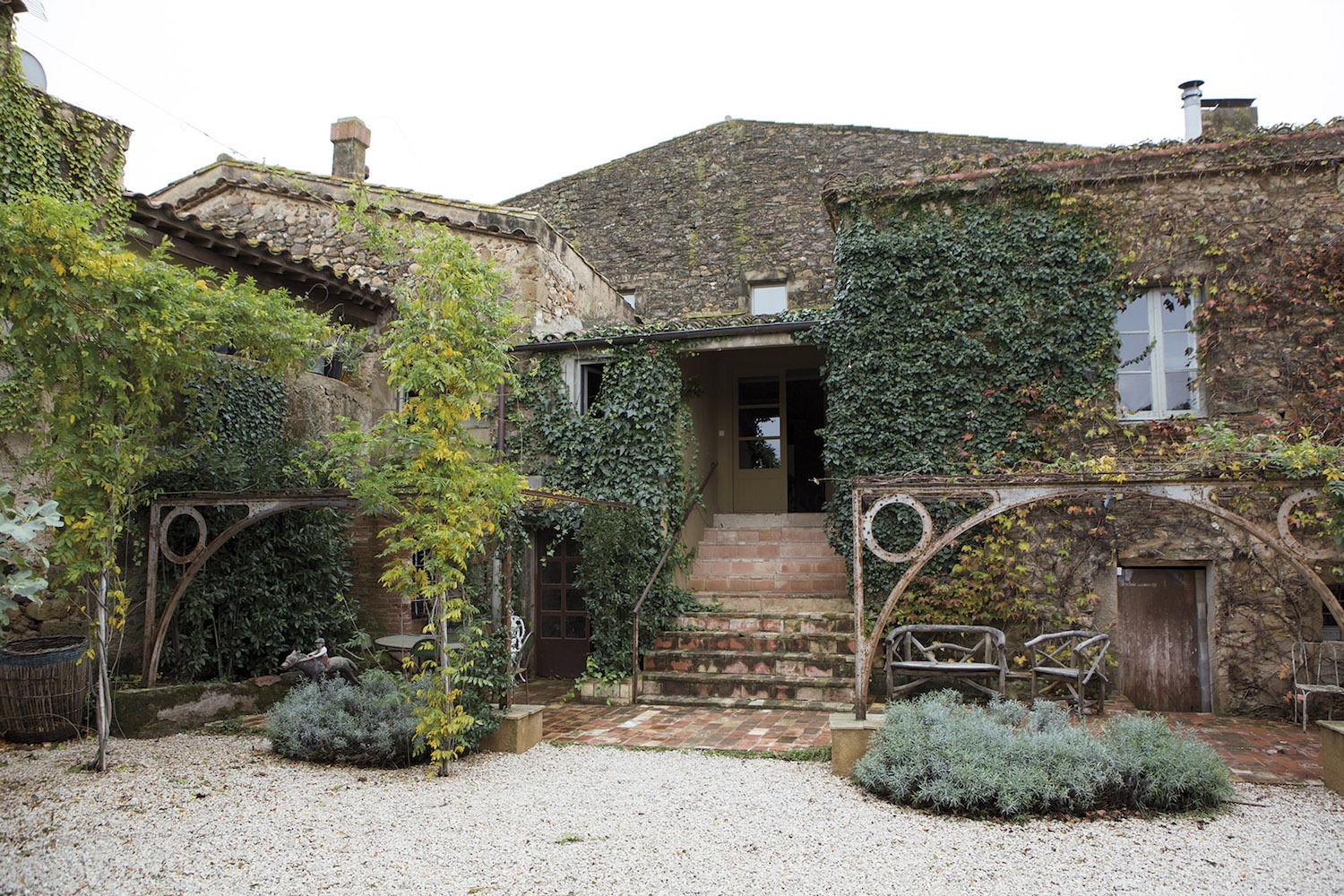 AT: When Casavells is closed, do you use all the spaces as your home? Do you use the salon, as a salon or do you separate a private part that visitors cannot see?
L&J: You can visit almost the entire house that is used by us, and I think that is one of the most interesting points of the project. From the beginning we were clear that we wouldn't make two parallel and different spaces, one for living and another to expose, but to try and raise the space in an honest way where clients and ourselves can live together in a certain way, and where both parties feel comfortable alike.
AT: I visited your house last year, and I see that this year you have more rooms open to the public, what will come next year?
L&J: The exhibition space will expand every season as we go deeper into the rehabilitation of the building, which has nearly 3000 square meters. But apart from this effort to increase the exhibition area, the main objective that we set is to provide quality content in all the succession of rooms. Therefore we will focus on the furniture by architects such as Gio Ponti, Franco Albini and Ignazio Gardella, we will introduce new art exhibitions such as the painter Alejandro Marco, we will propose site-specific interventions by the light artist Carlos Coronas, and we will continue doing collaborations with people or companies that we believe that they can enrich our ideals
Close