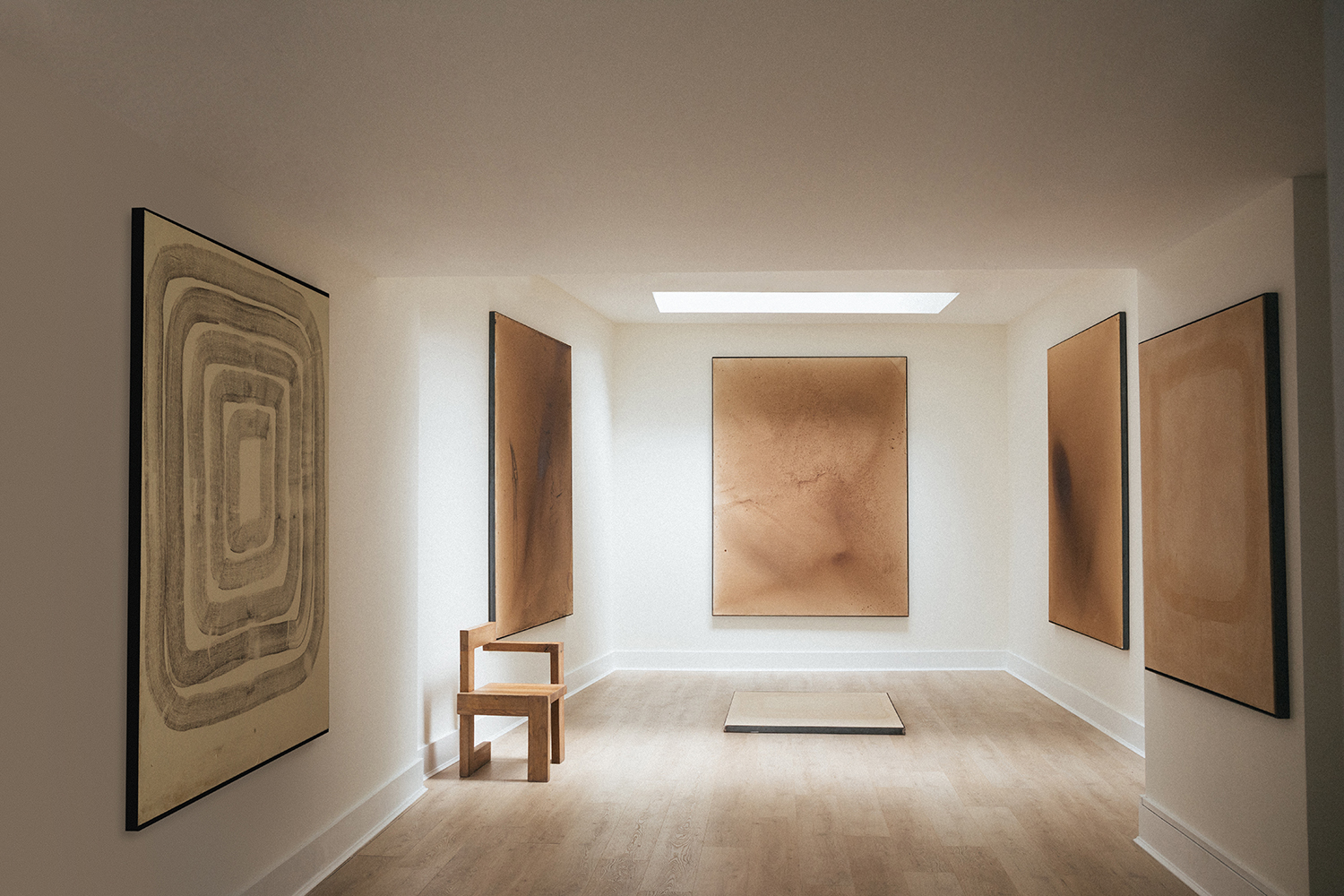 The work of the gallery is changing, but it is still key in the art industry. If the art-dealer profession never took place on easy ground, now boldness and aesthetic identity are crucial in order to build a solid proposition. Instagram is today an essential working tool among artists, dealers, and collectors.
Now more than ever, the relationship between gallery owners and artists must be based on great trust. That is well known to Freddie Burness, who has taken over from his father Christopher at the head of the Cadogan Contemporary gallery forty years after its founding. With an aesthetic sensibility and approach refined through a life surrounded by artists, Freddie is working with the next generations pushing their practice in new directions.
Close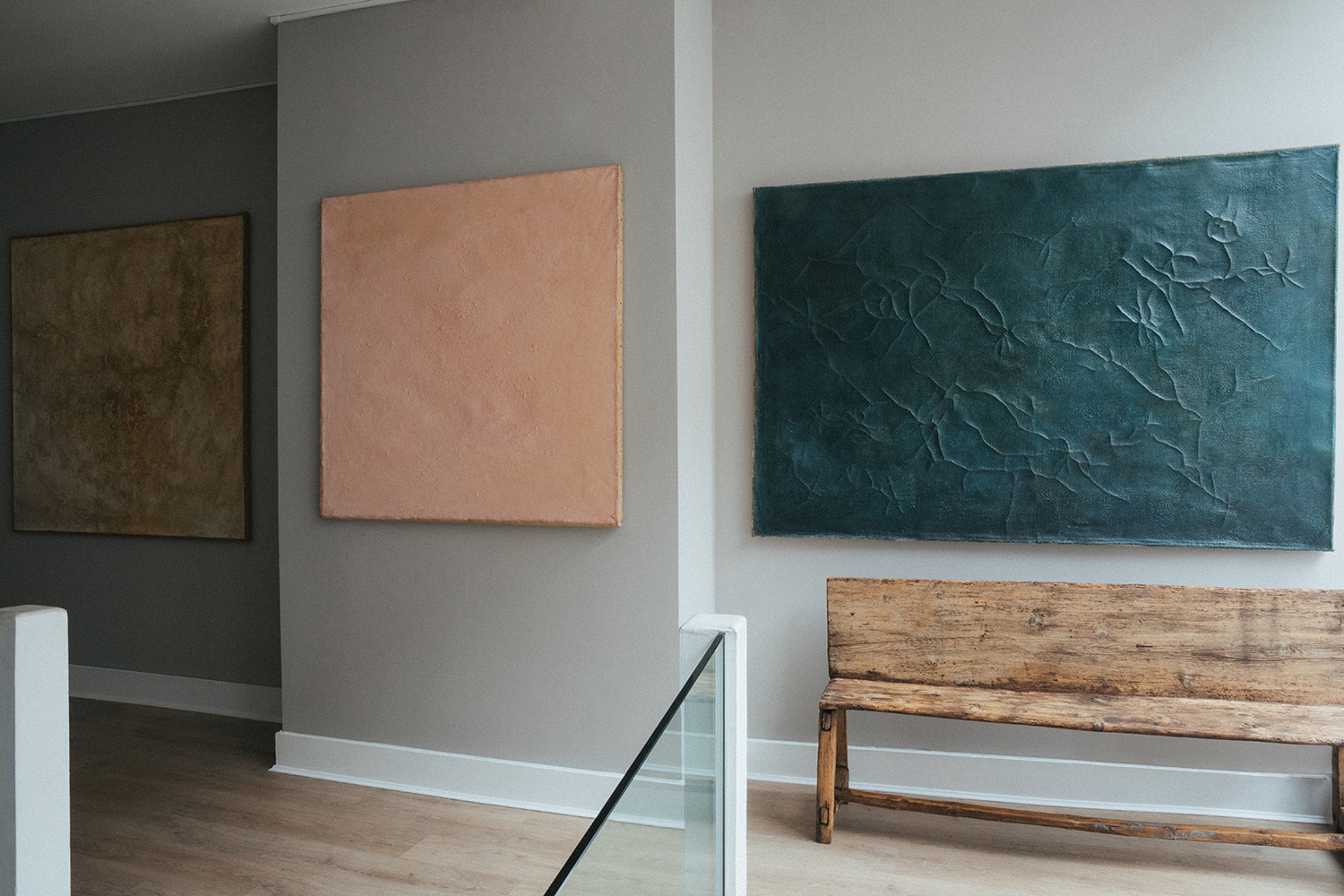 How would you describe the programme and vision of your gallery today?
We have a very artist-focussed approach. Regular solo exhibitions provide a structure and put the artist and their process at the centre of what we do. It is important to us that we are able to work closely with them at every step of the way. We also have a clear aesthetic identity that runs through our programme. I think it is important to have faith in one's own taste in art.
In 2020, Cadogan opened a second exhibition space in Hampshire. What motivated you to come to this rural setting? In what ways do the two locations differ from one another?
We wanted to complement the urban setting of our London exhibitions and show artwork in a different way, in a large, peaceful space. The sense of scale you have in Hampshire is very different. This is a new opportunity to show ambitious projects from our artists, whether that is large-scale sculpture or installations. We also wanted to bring something new and exciting to this area of great natural beauty.  I like the idea of bringing forward-looking, international contemporary art to a more rural part of the country.
Close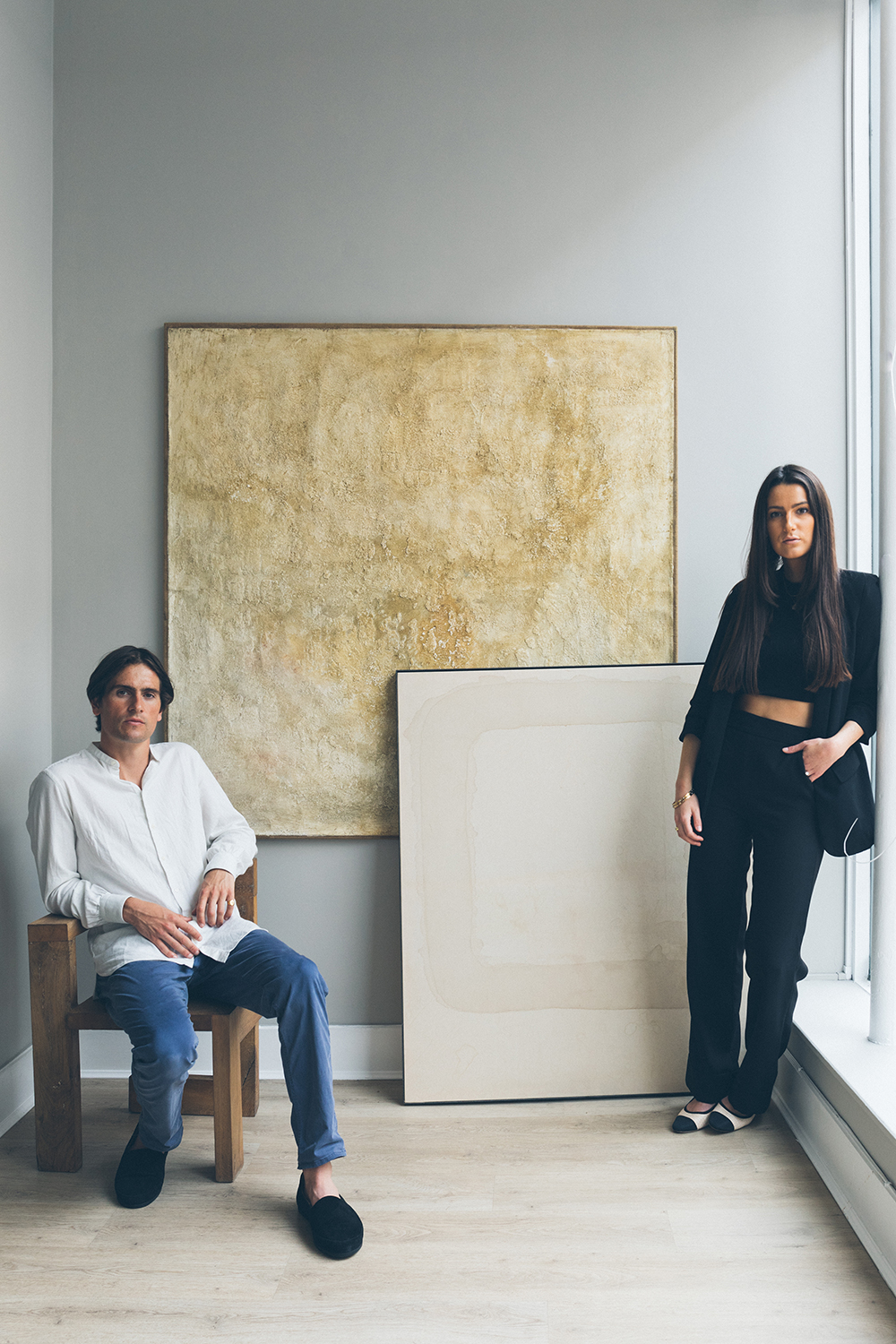 What are the biggest challenges and advantages of running a gallery today?
The role of the gallery is changing but it is as important as ever. Instagram has provided a new direct connection between artists and collectors and between dealers and collectors. While this is a good thing for all, it has shifted the role of the dealer. The relationship between gallerist and artist is now even more important; the focus should be on developing a level of trust. This should also extend to our clients; in the past year more than ever, with a lot of our business occurring remotely, our clients need to be able to trust the aesthetic identity of the gallery.
Where and how do you find new artists to exhibit and what do you look for when considering a new artist for your gallery? Who is the most recent artist to join your gallery and why did you choose him/her? 
Most recommendations come from other dealers, artists, and friends from around the world. I love traveling to a city and being directed to an exciting artist's studio. Instagram is of course another great place for discovery. In terms of what I look for, the main focus is that the artist's work fits the aesthetic sensibility of the gallery; that is more important than whether it is commercial or not. Ultimately, deciding what is 'good' is entirely subjective but finding something that fits with our own vision is important. Andreas Diaz Andersson is the most recent artist to join Cadogan. He is a Mexican-Swedish artist working in Mexico City. He works with woolen threads in beautiful 'Systematic Arrangements' on canvas. I visited his studio earlier this year and immediately knew that his work would do well with us, and it has been very successful already. We are looking forward to his first solo show with us in London next year.
Close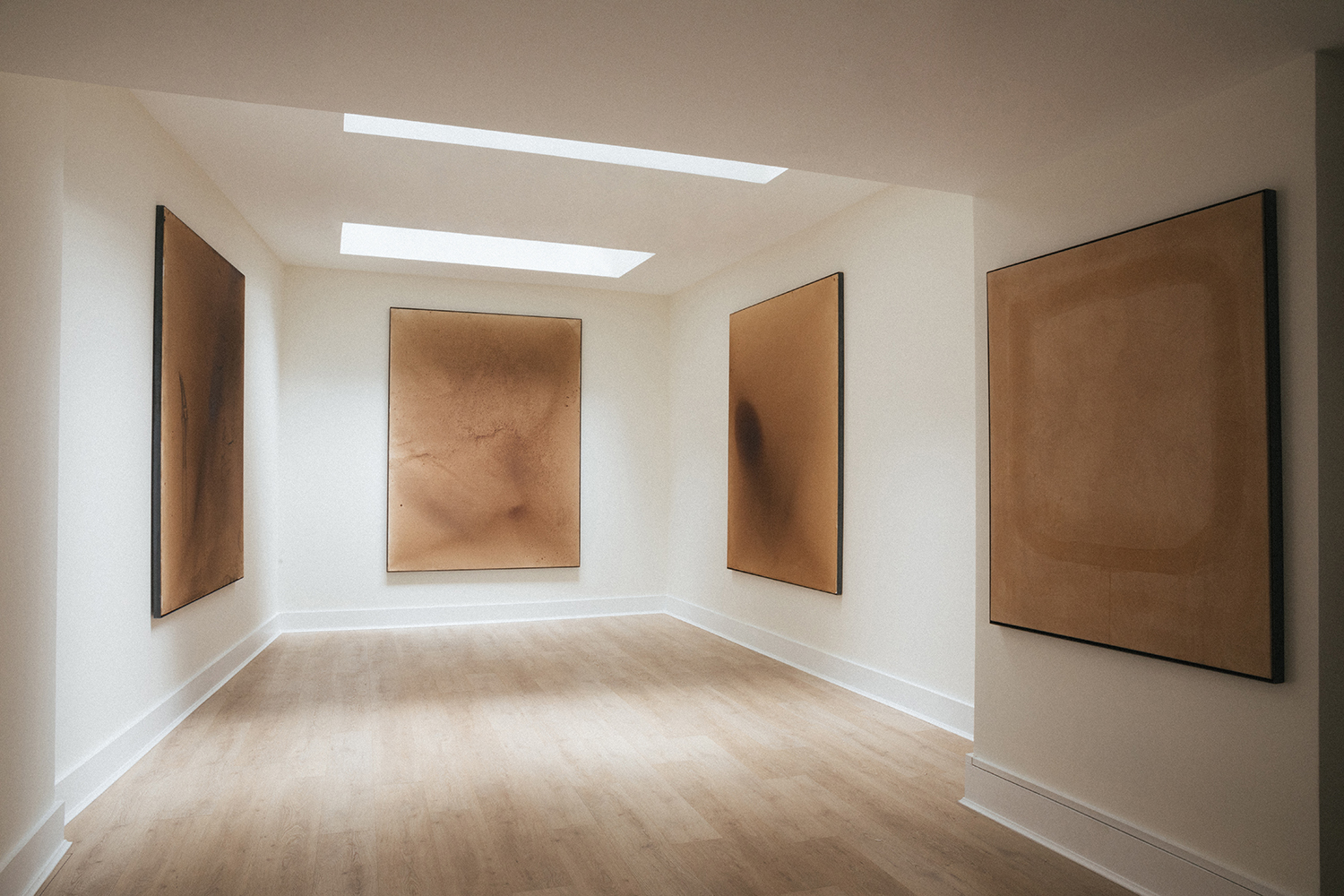 Can you tell us a bit about your current/upcoming show with Lorenzo Brinati and Leonardo Anker Vandal?
Our upcoming show is called 'Under a Dome' and is a joint exhibition of work by Italian artist Lorenzo Brinati and Danish artist Leonardo Anker Vandal. It is curated by Numeroventi founder Martino di Napoli Rampolla. I have known Martino for a few years now and love the work he is doing in Florence. He selected two amazing artists for this exhibition. Lorenzo's deeply textured, earthy paintings are inspired by his time working as a restorer in Florence and his deep knowledge of Renaissance techniques and history. His pieces are perfectly complemented by the deeply meditative paintings of Leonardo Anker Vandal. Working with tea and charcoal, he transforms his personal experience into a highly poetic visual language.
What do you think makes the art scene in London unique? 
London is a very international city. Artists, gallerists, and collectors from all over the world have always wanted to live, work and visit here. New York would probably be considered the capital of the art world, but London is positioned closer to Asia and the Middle East and the growing markets there add to the tremendous energy of the city. It is also a place steeped in a history of artistic appreciation; the spectrum from renowned national galleries to independent creative spaces means that the access to great art in London is unmatched.
'Under a Dome' is a first for both artists with Cadogan Contemporary and will be open to the public from the 1st to the 18th of September.
Close