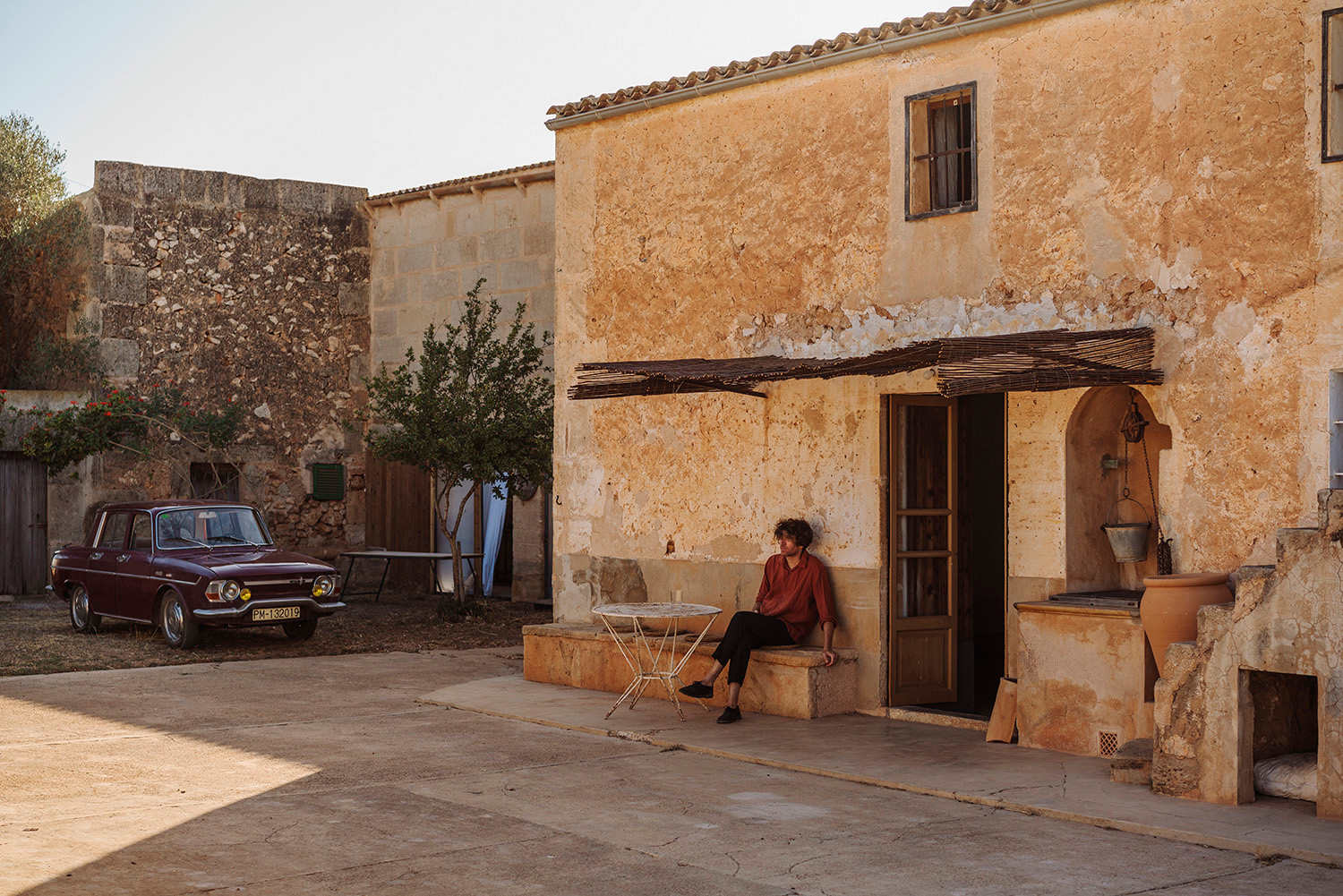 There is a wind that blows in around midday, passing through the courtyard of the home and studio of Mallorcan artist Jaume Roig and his partner, weaver and fashion designer, Adriana Meunie, offering a bit of respite from the summer heat.
Clay has always been a part of Jaume Roig's life. Born and raised in Mallorca, his mother became a potter to support her two young sons and his brother Joan, is by all measures, a master ceramicist. The island itself has a rich heritage with clay and ceramic production dating at least as far back as the 1st century when the Romans settled here. But for Roig, clay is a medium that expresses his ideas in sculptural forms and in paintings. "I am not a potter," he says humbly, by which he means that it is not the discipline of pottery, its precision and repetition that he is after, rather, it is the medium itself and its potential to create volume, shape, form and texture.
Close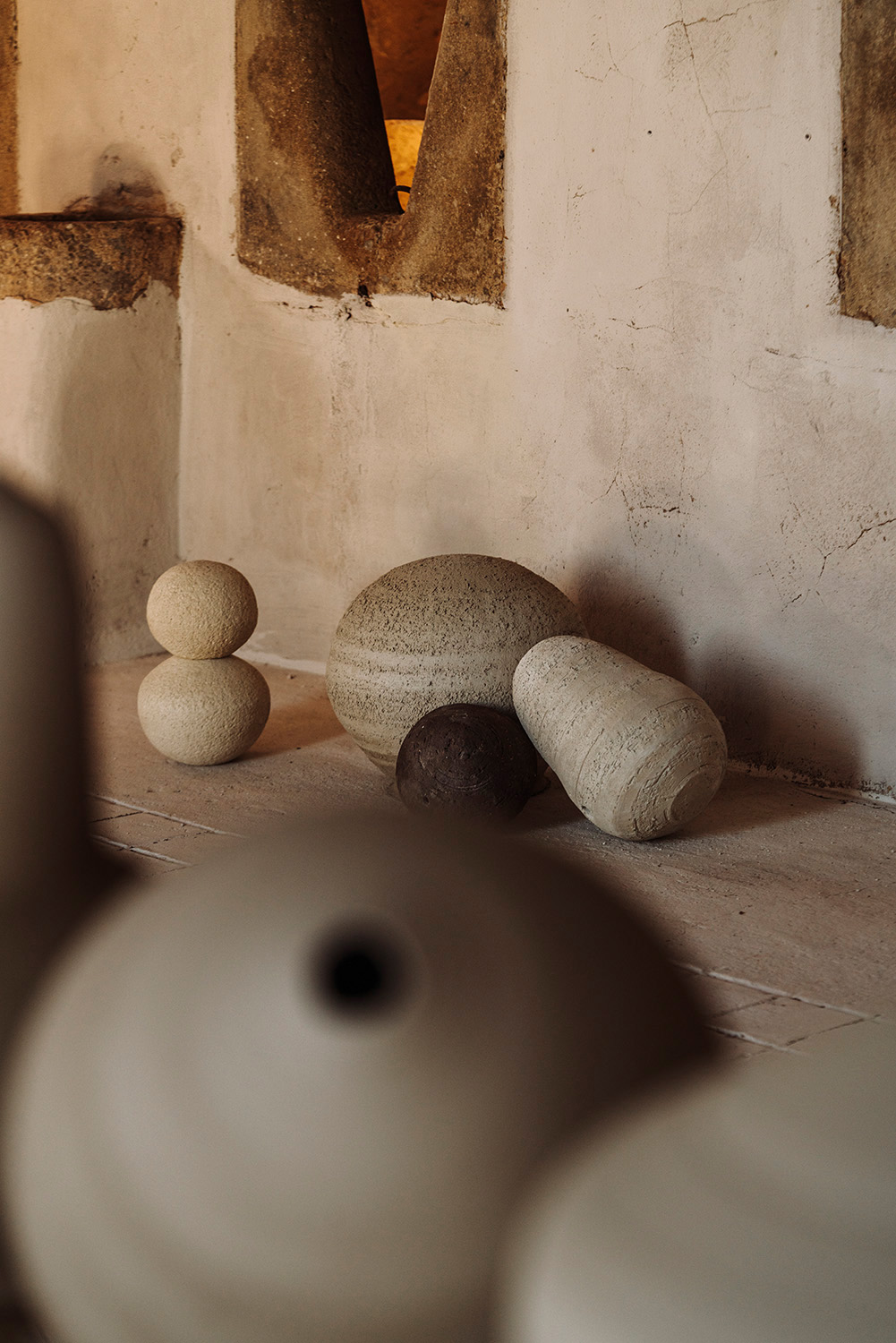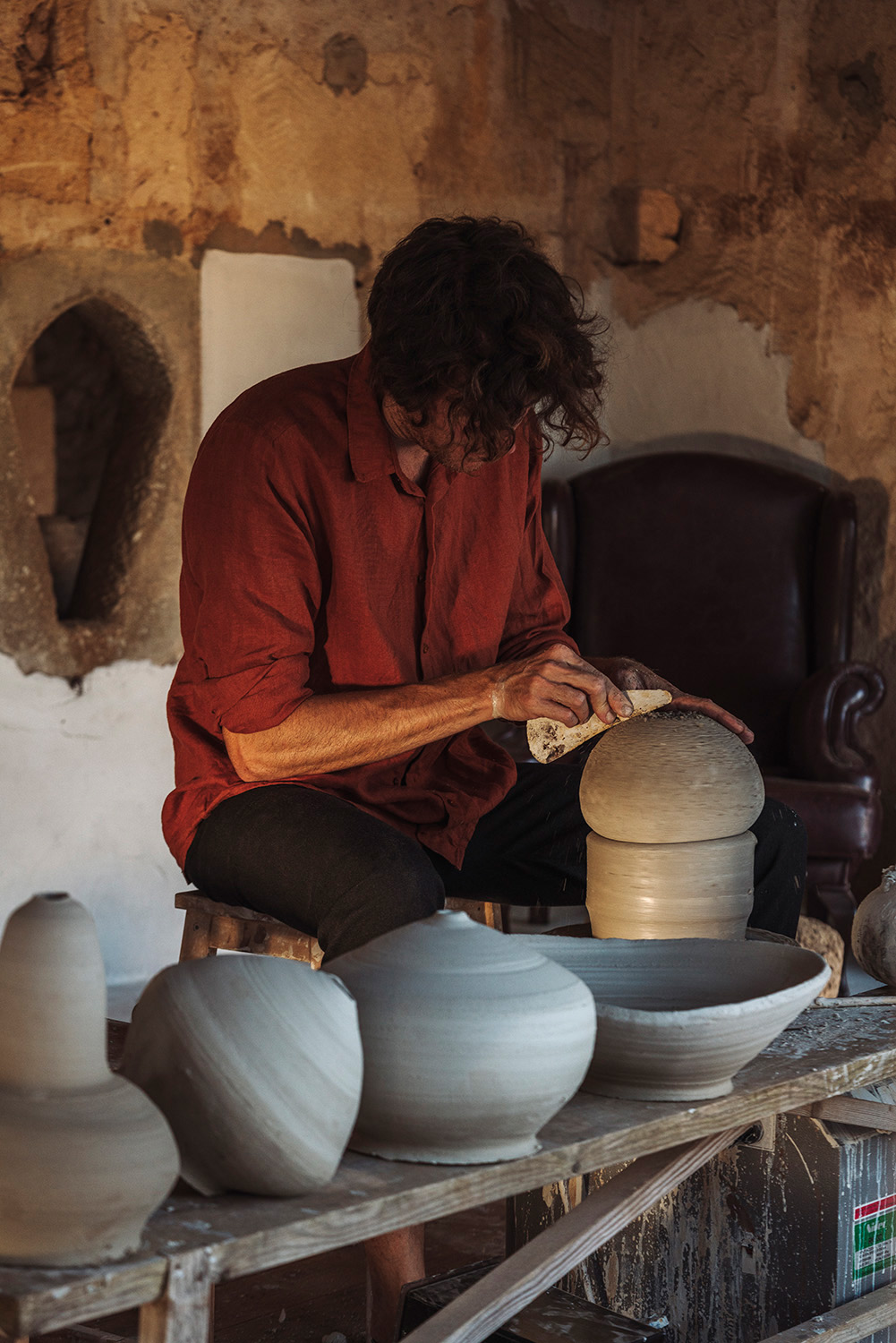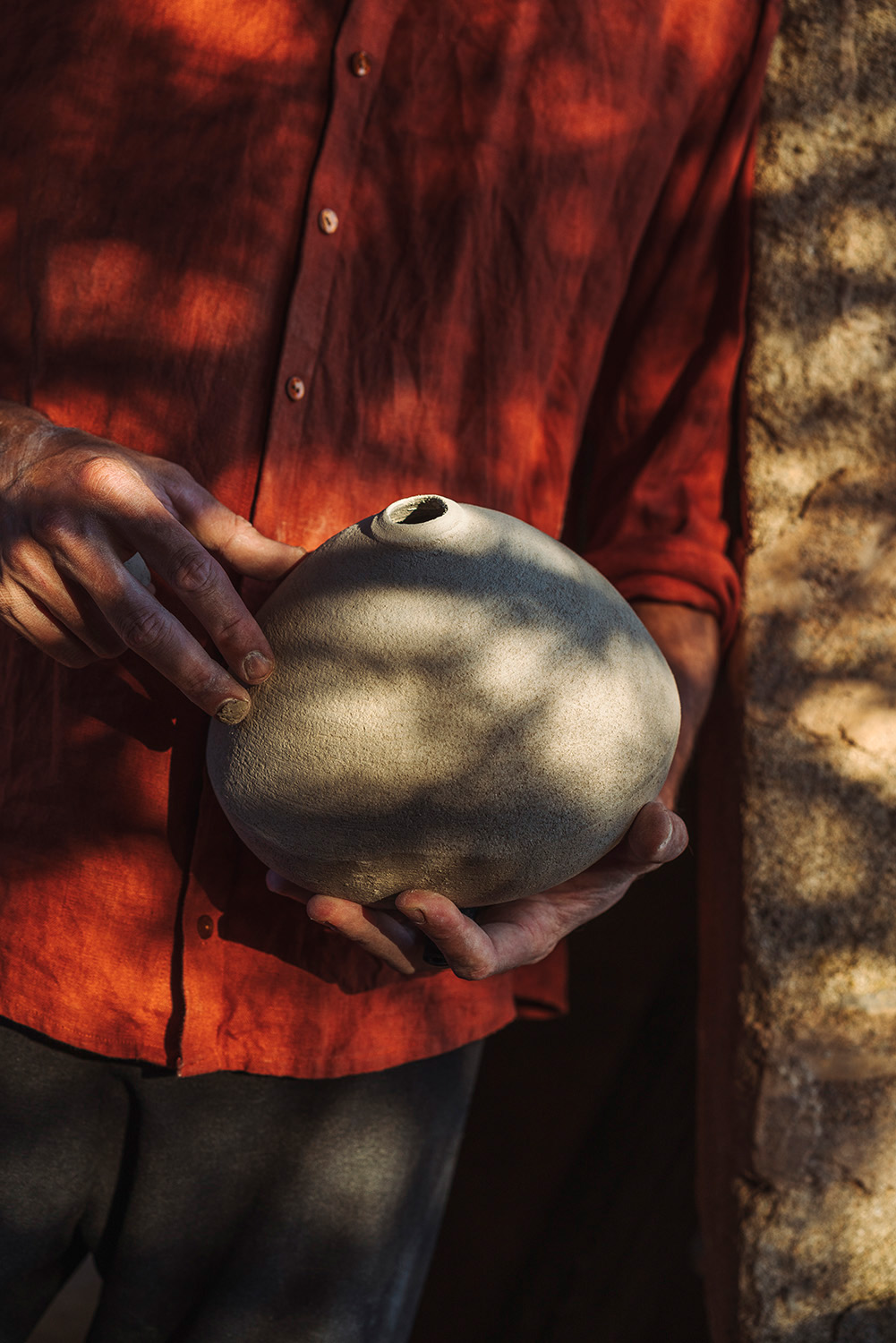 He typically works on the wheel first to create a base, "like a stone," he says, and then hand works each piece. "I love the moment when you start to shape a piece and find another way to look at it." There is something deeply Mediterranean about his work; its cultural history and legacy feel reflected in his forms that suggest amphorae or the ancient stone talayots that are found on the island, yet they are contemporary in their final output. In certain works, it is as if he has retransformed the clay back into a new form of nature, like a wildly formed stone you might find on a beach.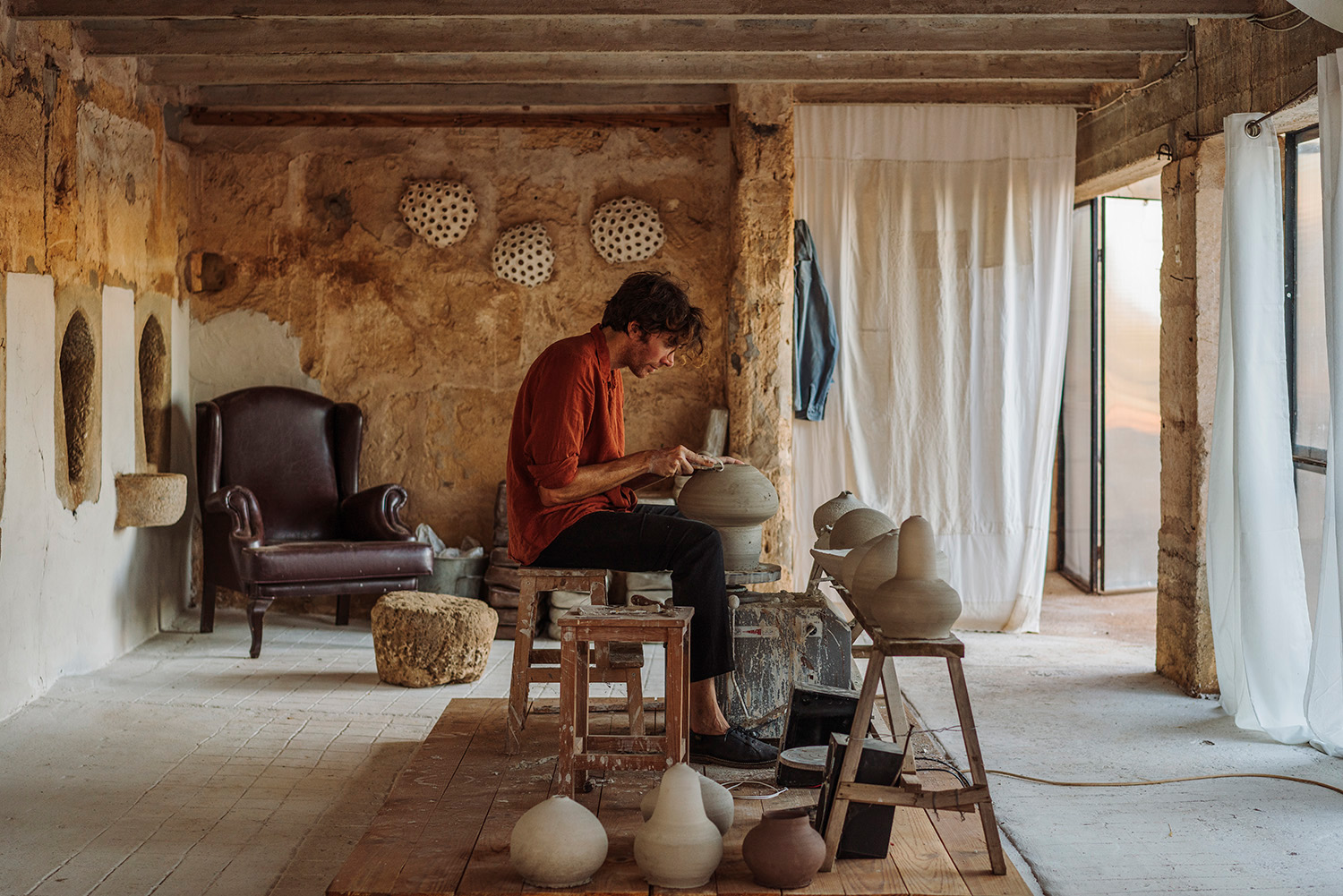 With this new space, Roig has two studio spaces, a long, rectangular structure with a beautifully arched ceiling that he uses for painting, and another space, part of the former barn, where he makes his ceramics. He will soon install a kiln. Upstairs in the house, Meunie has two studios for her work as well, and the couple have plans to renovate part of the old barn, which has double height ceilings supported by old stone columns, to create a showroom where they will exhibit work by local artists and makers. They have always possessed a spirit of generosity and an openness to share and connect with other artists and the community and this new home is the perfect setting to continue that vision.