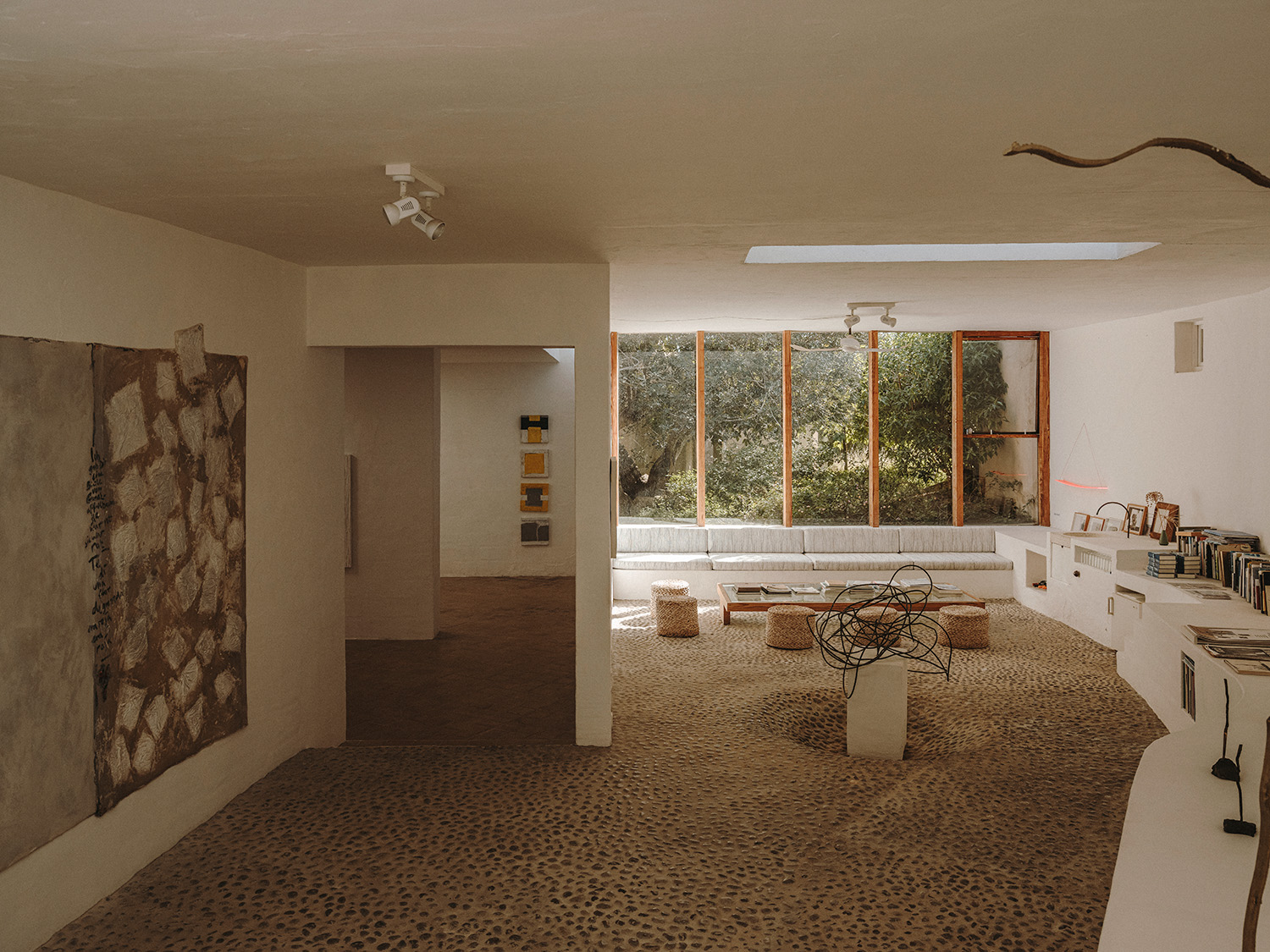 In a few months, it will be the fiftieth anniversary of the German artist Eduard Micus settling in Ibiza. He visited the island for the first time in 1968, but it was not until 1972 that he chose it as the location that would allow him to dedicate all his time to living and creating.
Until then, in Germany, he was forced to combine his artistic creation with work as a designer in order to survive, because he could not make a living by painting alone. Meanwhile, the idyllic island had become a small creative hub that welcomed artists of different backgrounds. It even boasted a major art gallery established by the American Carl van der Voort, a space that was internationally recognised for twenty years. 
However, what interested Micus most was the actual idiosyncrasy of the island itself, whose inhabitants had been adapting to its uniqueness for centuries."The old Eivissa, which was built with stones cleared from the fields so that things could be planted, terraces built, so as to trap water when it rained. Walls and houses were built with those stones."
Close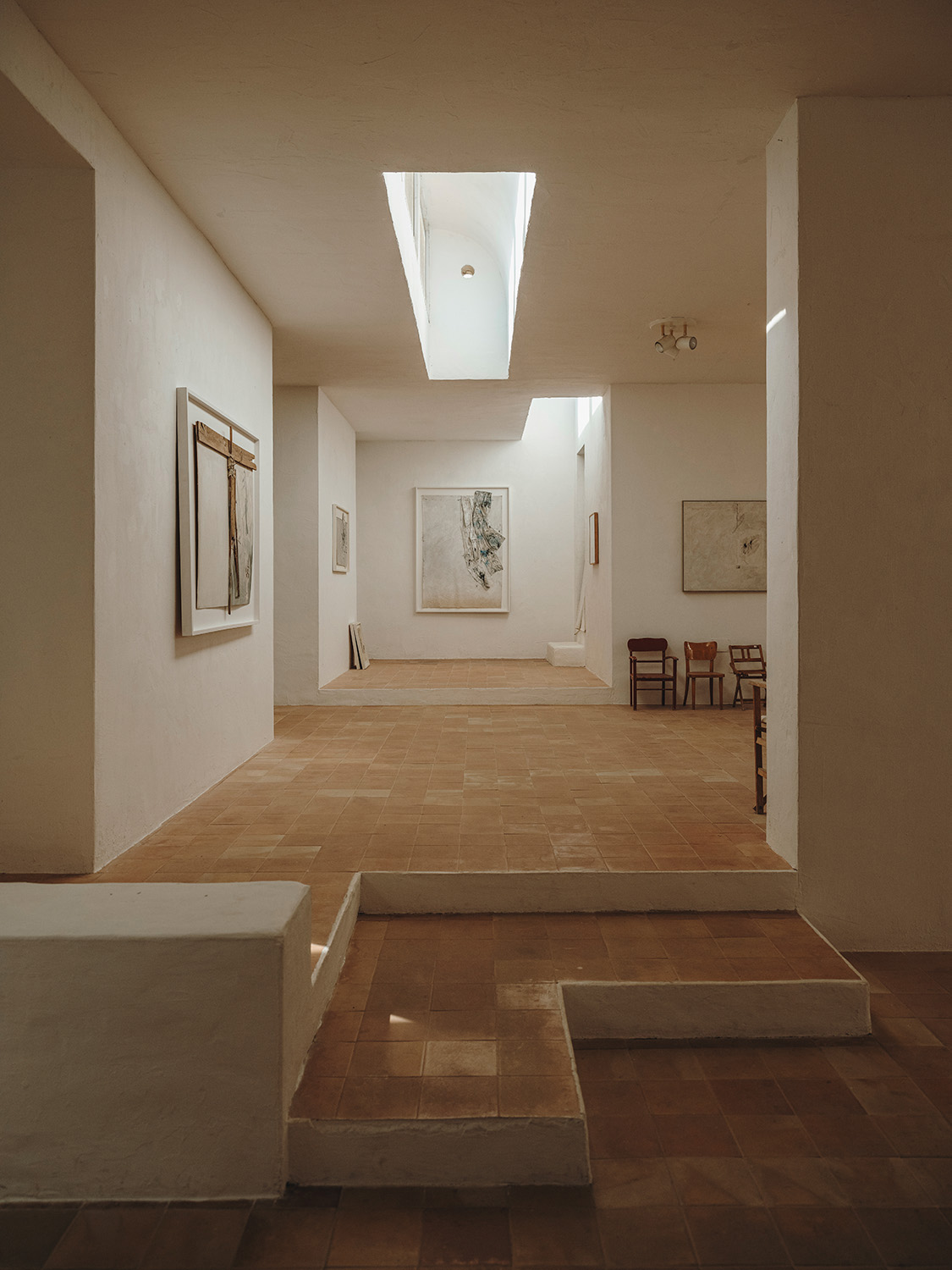 His own work underwent a radical change upon settling in the Balearic Islands. From the bright colours of pop art, he turned to painting predominantly in white, grey and beige, with a clear Ibizan influence. In the same way that the farmers of Ibiza, the pagesos, used whatever they could find to survive, Eduard Micus began to create works with apparently worthless items (driftwood from the beach, fruit crates, empty coffee packets, etc.) as a game, but also as a reflection of what was available to him in that place.
Micus adapted his house-cum-museum to the site, as he himself did, with the interior laid out as a series of large surfaces terraced to form different levels.
He built his own house in the traditional style of Balearic vernacular architecture, but also with a strong influence from the modernist architecture with which he was so familiar in his country of origin. Micus – who could also have been an architect, according to his daughter Katja (who has been in charge of the museum since her father's death) – designed a home that was actually intended to be a space in which to exhibit his works. And he turned it into one of the most special – and least known – artistic spaces on the entire island. 
Close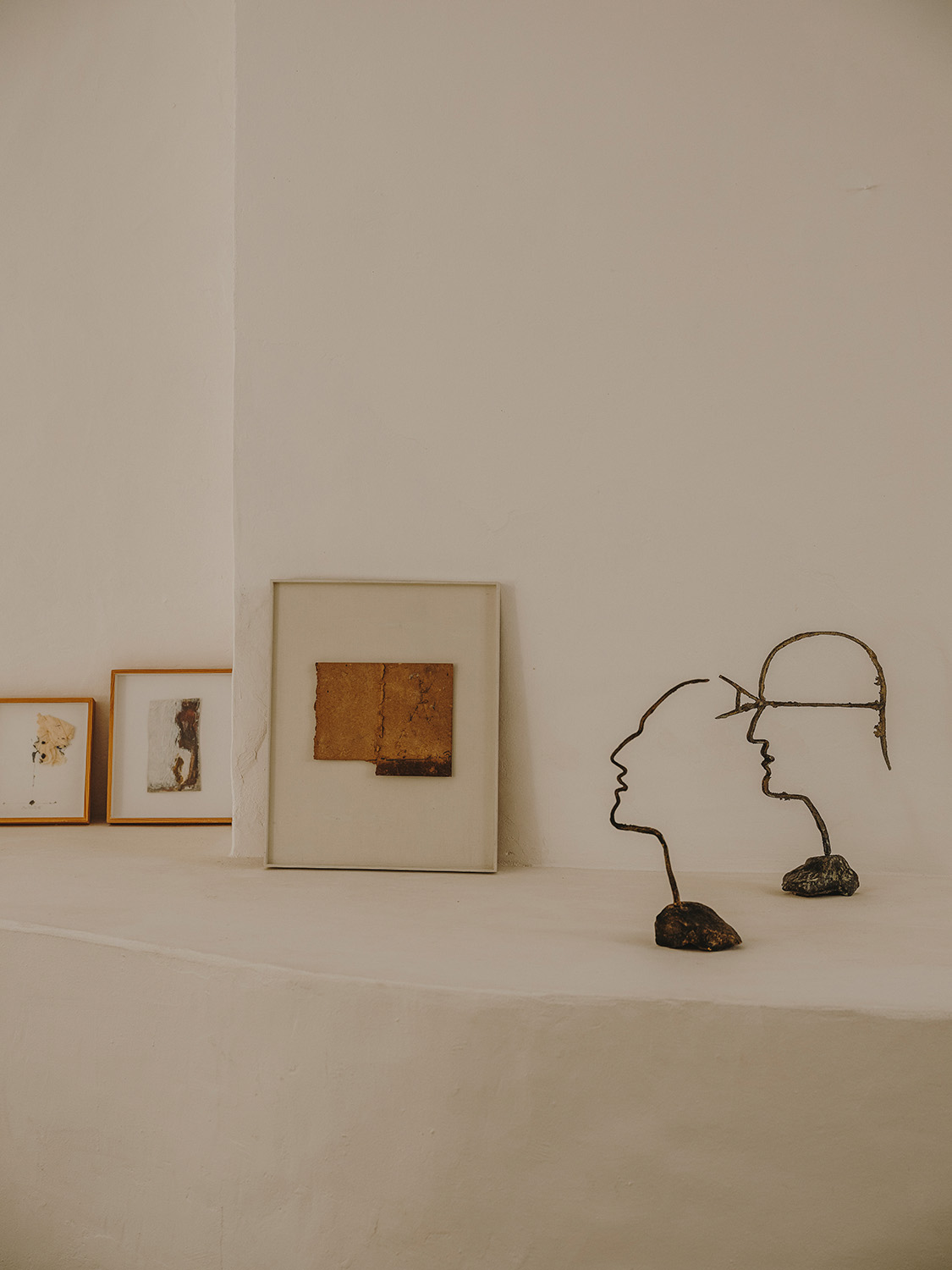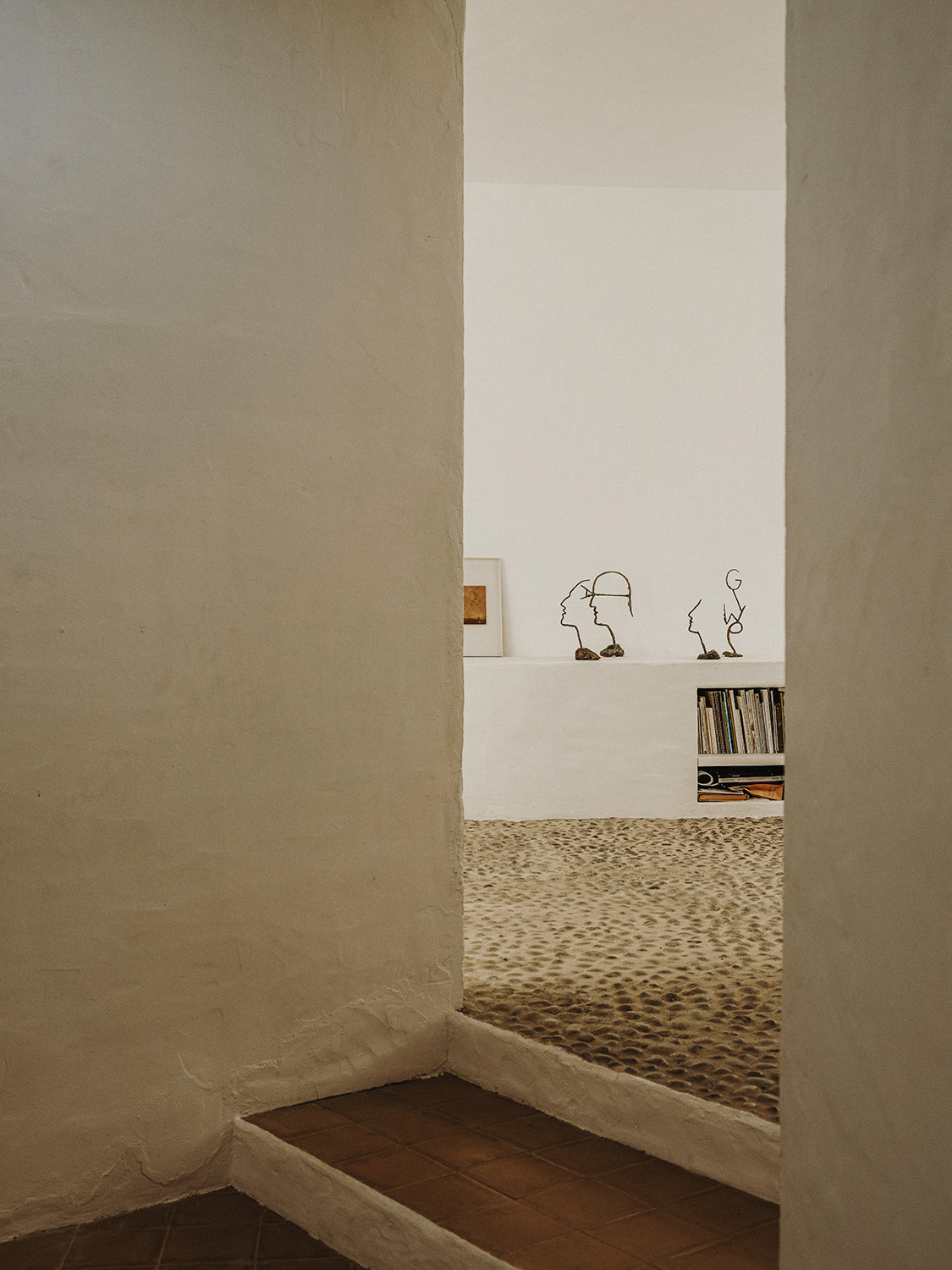 The design was a long process, during which Micus created several models of possible solutions. Its essence as a museum rather than a home is reinforced by a lack of windows; skylights filter the Mediterranean light, strongly evoking the work of Josep Lluís Sert, but are in fact the influence of the Bauhaus school. Unlike the Miró Foundation, where the skylights are currently completely blocked off, the light in Espacio Micus illuminates the works naturally.
The artist himself recommended that visits should always be made during the day, when the sun of Ibiza, filtered by these skylights, was able to bring out the full potential of his building and his work. With very few openings (large panes of glass inside straight wooden casings, rather than operable windows) to connect with the outside at eye level, the house became his bunker, a refuge for his life and his work.

Micus adapted his house-cum-museum to the site, as he himself did, with the interior laid out as a series of large surfaces terraced to form different levels. He also tailored it to the art. For example, the floor of the space paved with small pebbles is contorted to serve as a support for one of his sculptures. 
Close