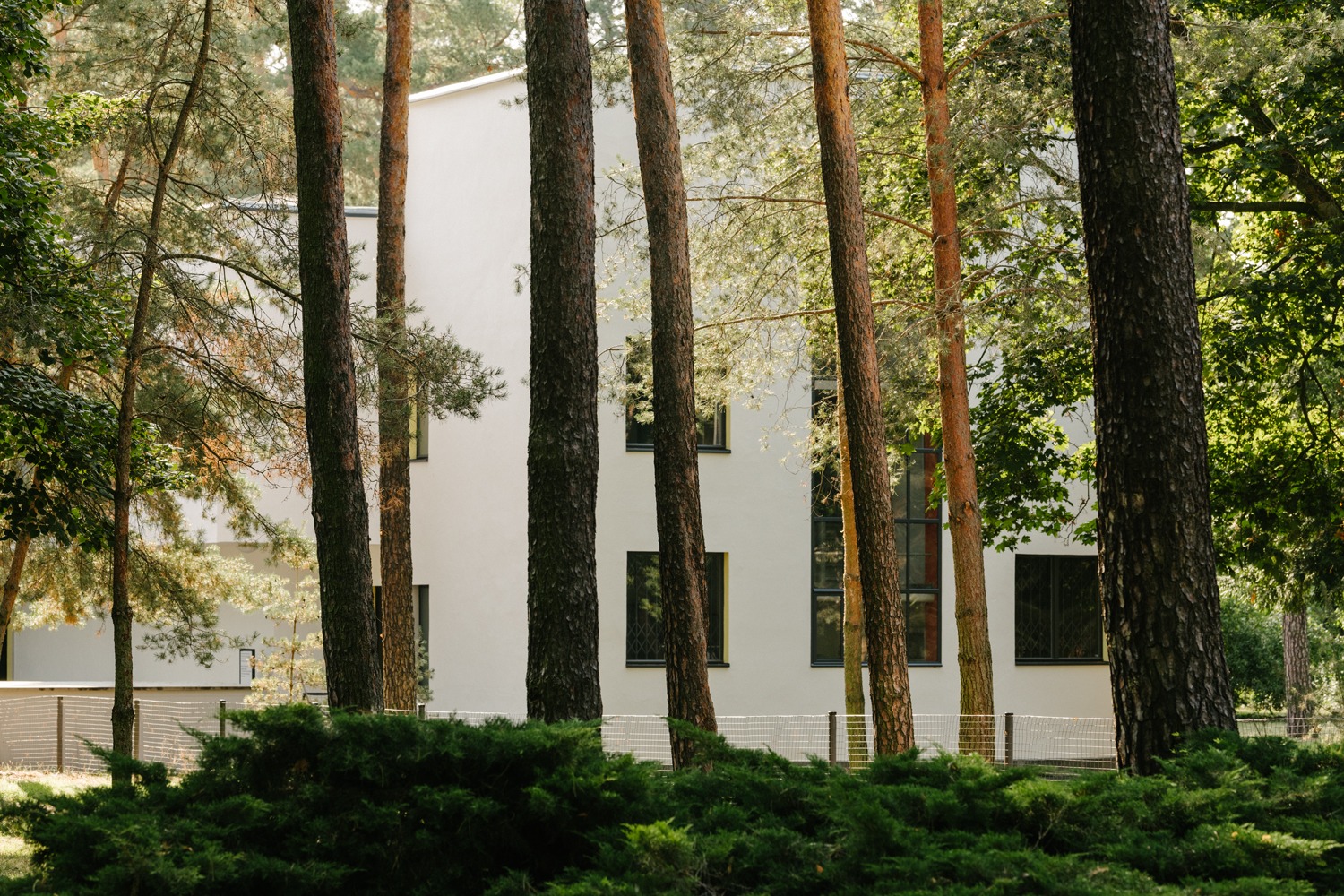 The East German town of Dessau seems unassuming at first glance. A concrete road opens up before us as we exit its sleepy train station early in the morning, slowly leading us to Dessau's famous seven white letters, emblazoned on a building's side: "B A U H A U S". Busses stop intermittently, though travel groups have yet to descend on the UNESCO World Heritage Site. The brainchild of Walter Gropius and his pivotal concept of unifying education in the arts and crafts, the seminal art school established the town as a hub for creative production between 1925 and its dissolution in 1933.
Close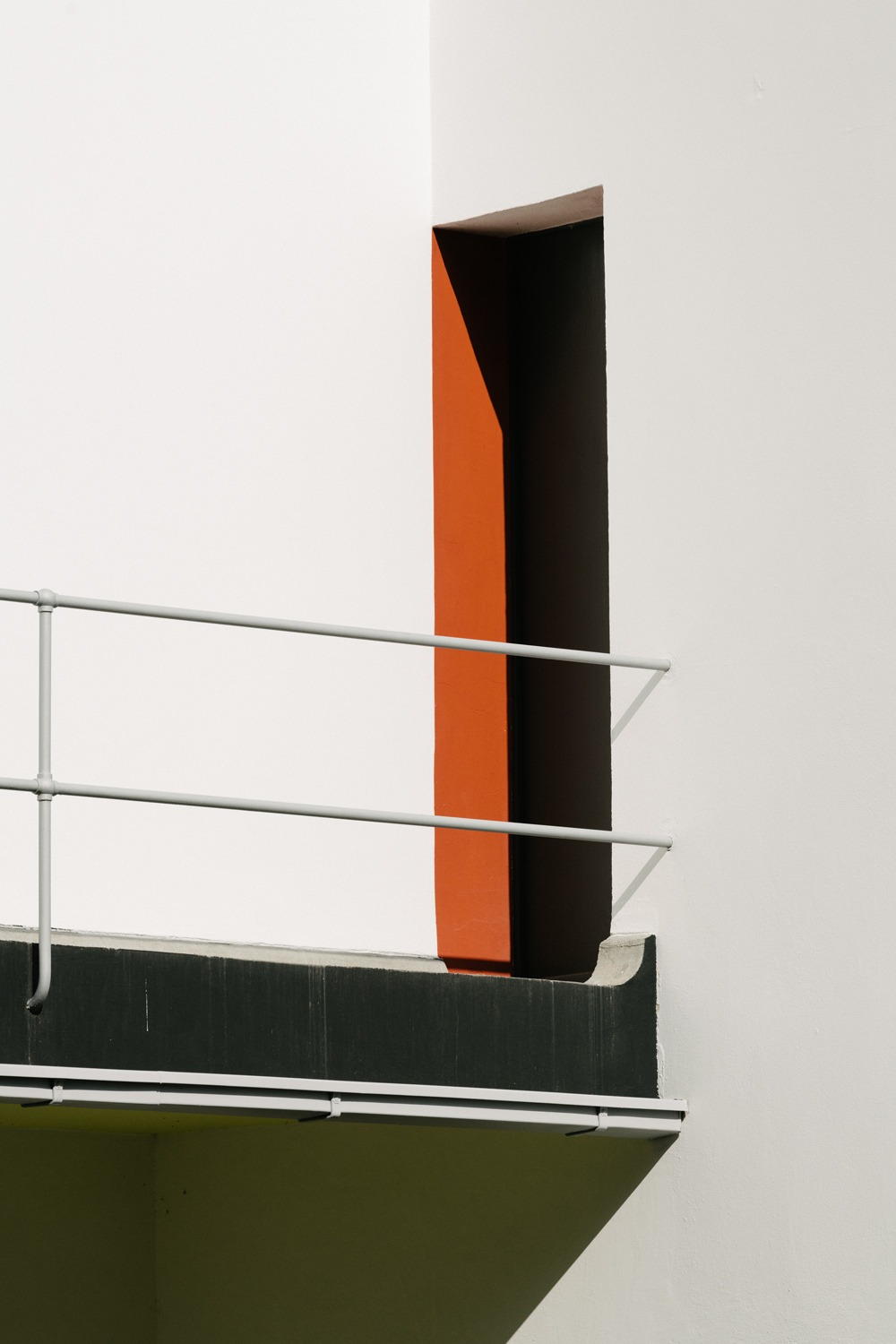 Strung along Ebertallee, a short stroll from the educational facilities, three identical semi-attached houses embody some of Gropius' spatial inventions, realized with a keen emphasis on simplicity and usefulness in materials and design. Reading the list of their former residents feels like browsing an A-list of Modernist household names: Lyonel Feininger, Laszlo Moholy-Nagy, Georg Muche, Oskar Schlemmer, Paul Klee, and Vasily Kandinsky, to name the most celebrated figures. We're here to visit the Westernmost building of the three, and to trace integral periods in the lives of Swiss-born artist Klee and Russian painter Kandinsky. Pine trees line the avenue, their leaves glistening in the morning light. Sunlight streams through the dense woods and into the generous floor-to-ceiling windows of the street-facing studios.
Close
Outside, the white surface turns into a bath of manifold shadows, reflecting the shapes of the surrounding nature, embellished by the warm summer palette beneath a bright blue sky. On the south end of the house, the muted color scheme is interrupted by bright yellow, covering the underside of one of the many balconies enclosing the building. Except for yellow, white only meets grey, sometimes black, on terraces and drainpipes.
Close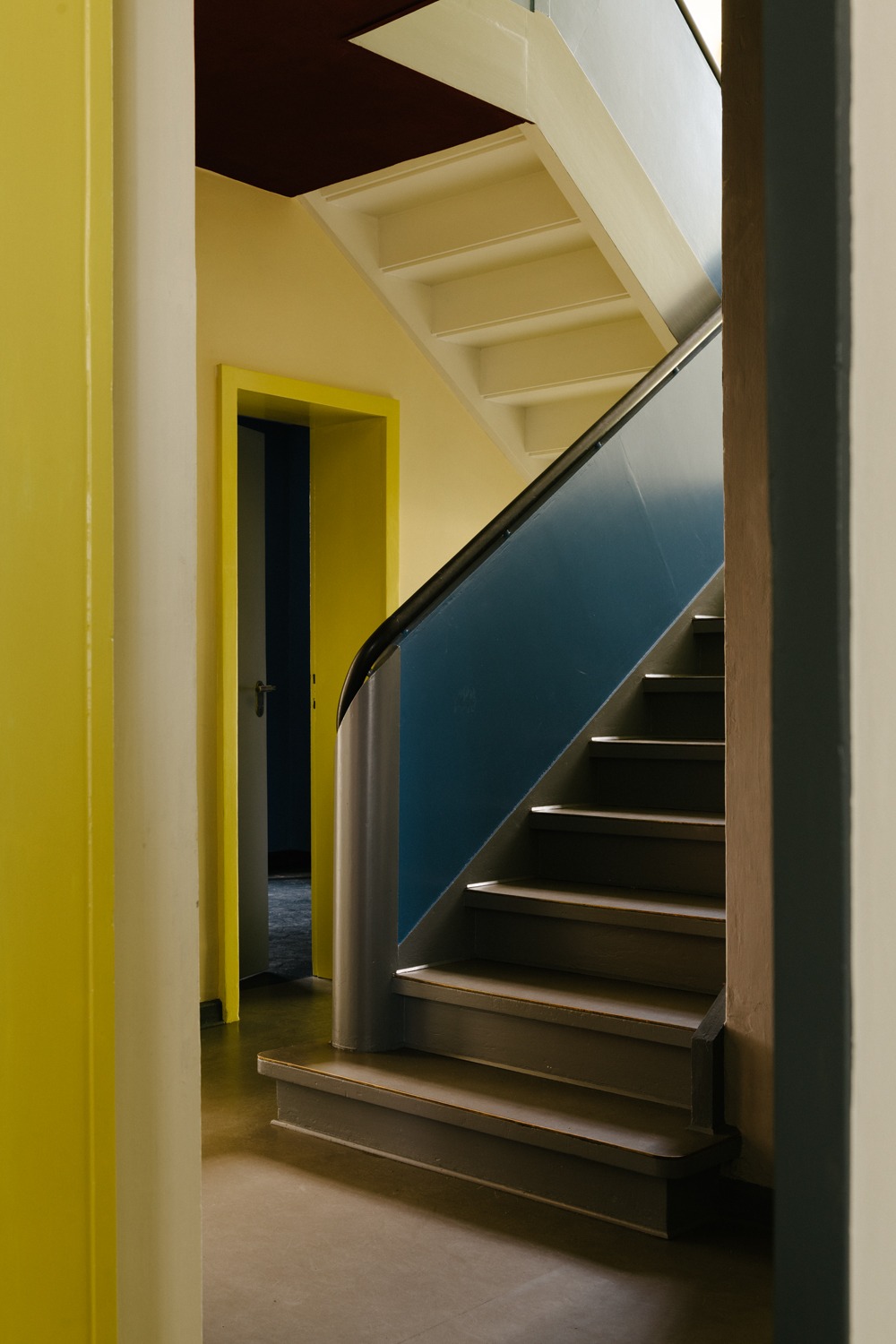 Klee resided here with his wife Lily and son Felix as well as their subtenant, Karla Grosch, a Bauhaus gymnastics and dance teacher who allegedly had romantic ties to the artist's only child. Next door, Kandinsky shared the space with his wife, Nina. Hired by Gropius to teach art and design classes at the first Bauhaus institution in Weimar, Klee joined the school in 1921; Kandinsky followed suit one year later. In 1926, both moved here and became neighbors.
Close
We meet with architectural historian Monika Markgraf, who has been integral to the house's preservation work for over 20 years. She asks us to step backward, to capture two of the premises' main features: the mirrored layout, and how it answered to Gropius' building-block principle, as well as the complex's prominent outdoor spaces. Bauhaus' architects reimagined ideas of everyday and interior living, guided by an aesthetic principle that prioritized function over form. Markgraf also notes that upon the families' arrivals, the house wasn't just fitted with built-in cupboards and modern household appliances; it also represented Gropius' access to state-of-the-art building methods.
Close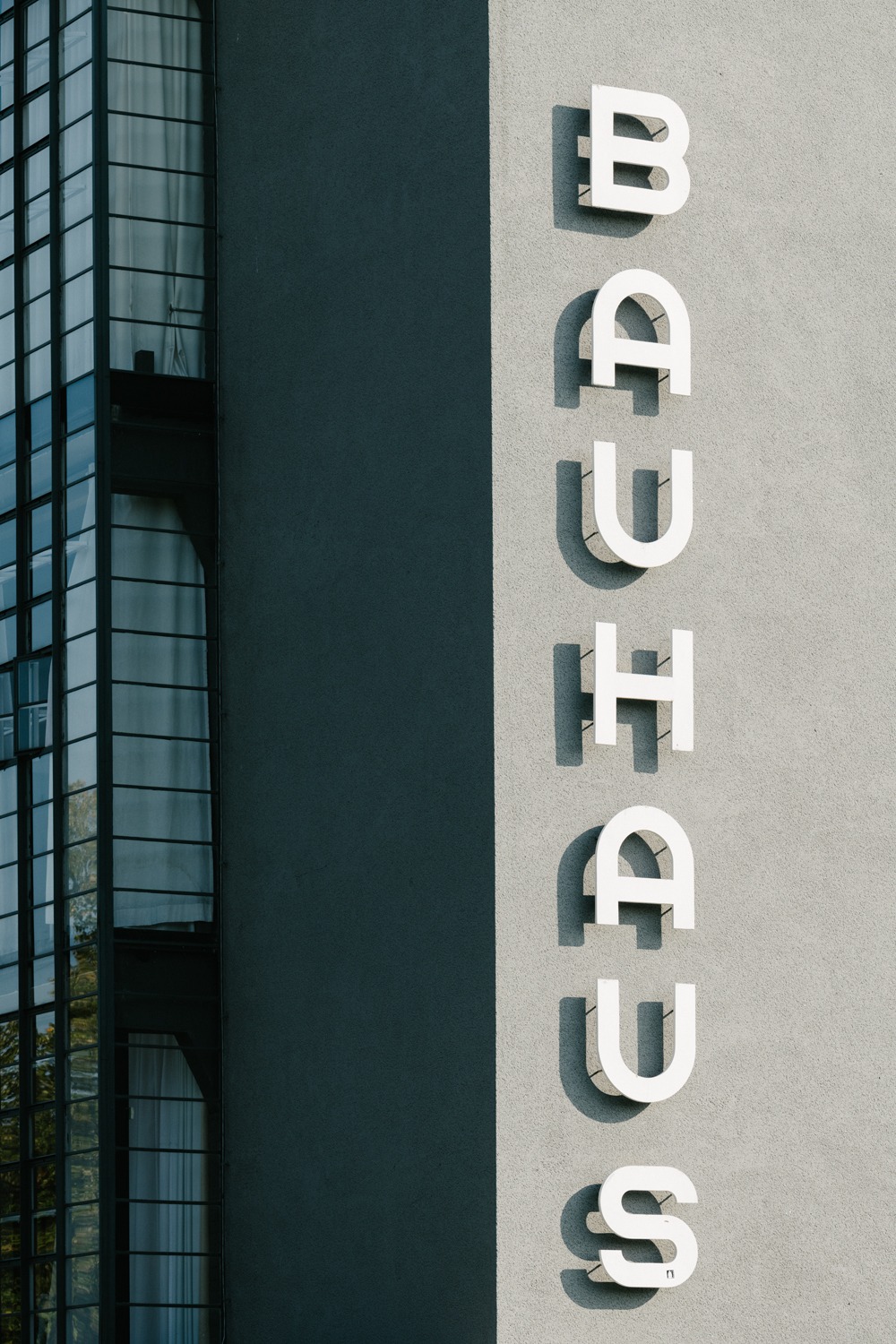 Inside, each wall inhabits its own identity through a brazen use of colour. Over one hundred individual hues saturate the houses' interiors, applied and painted by Klee and Kandinsky, which, according to Markgraf's studies, changed frequently. The kaleidoscopic scheme calls both artists' oeuvres to mind, the vibrancy of which thrives on their intricate use of color and devotion to its theory. Every colour that we see here today, after two decades of careful renovation, is historically verified, and based on the homes' scheme in 1931, the year the artists moved out. In Klee's first-floor guest room Markgraf points to the unevenness of its night blue paint. Before the house's recent reopening, she and her team have painstakingly researched the walls to keep their original pigments alive.
Close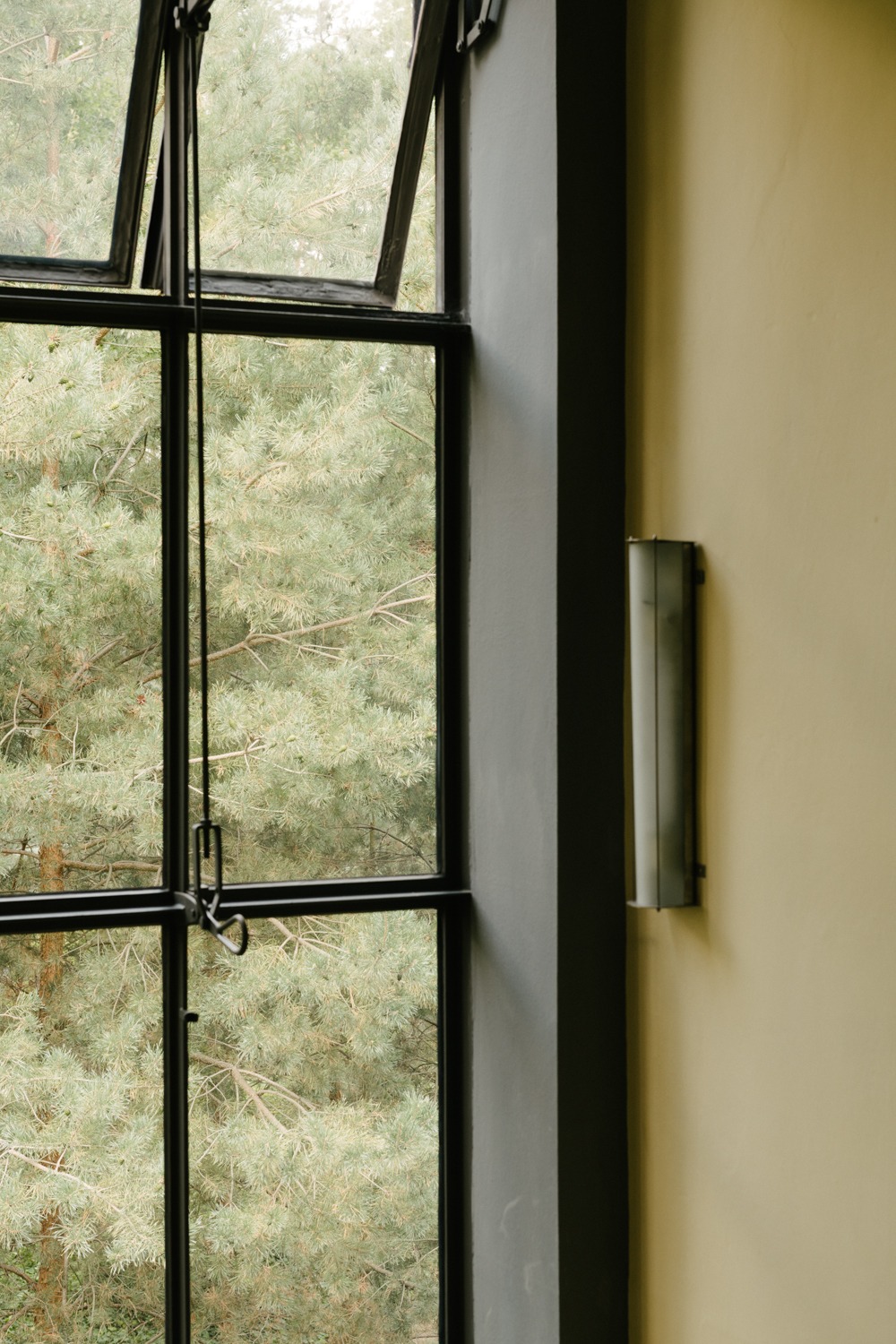 While Kandinsky focused on hosting painting classes, Klee taught workshops in diverse subjects such as bookbinding, metalwork, and design theory, in addition to painting.
At the same time, the two men's friendship flourished—they first became acquainted as neighbors in Munich in 1911, where they actively participated in the local cultural scene, and remained close until Klee's death in 1940. The pair fell into a comfortable routine that balanced teaching and painting with regular excursions to nearby lakes and the River Elbe. But they also welcomed a number of renowned guests to Dessau, socializing with the likes of the Guggenheims and Marcel Duchamp. Standing on the spacious terrace of the Klee home, I picture the two families and their guests in intimate, convivial settings, soaking in the tranquility of their surroundings, stimulated by the Bauhaus' undeniable creative spirit. Again, Markgraf directs us to the many links between the interiors and exteriors—among them a rooftop terrace—referring to Gropius' attention to the synergy between nature and architecture.
Close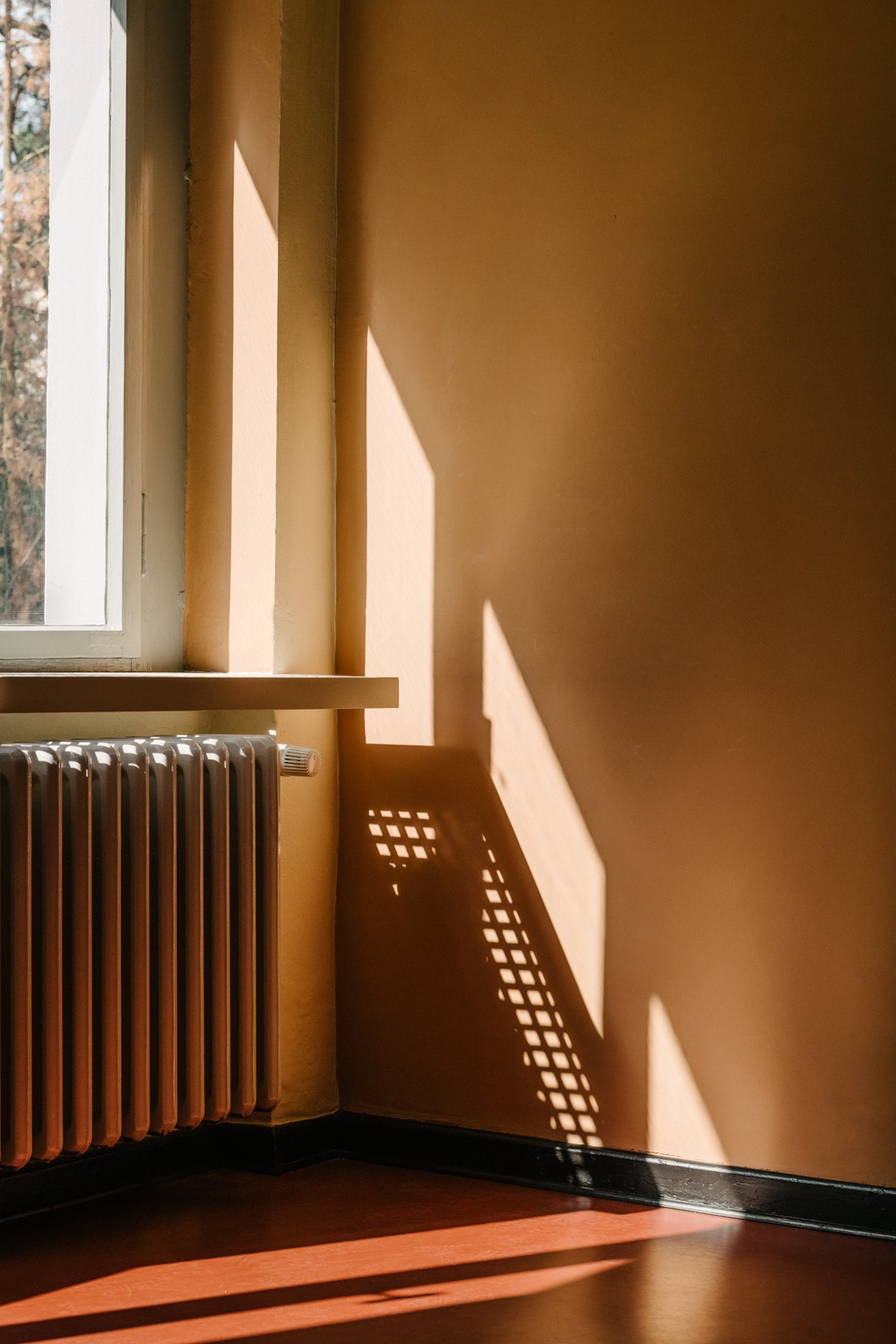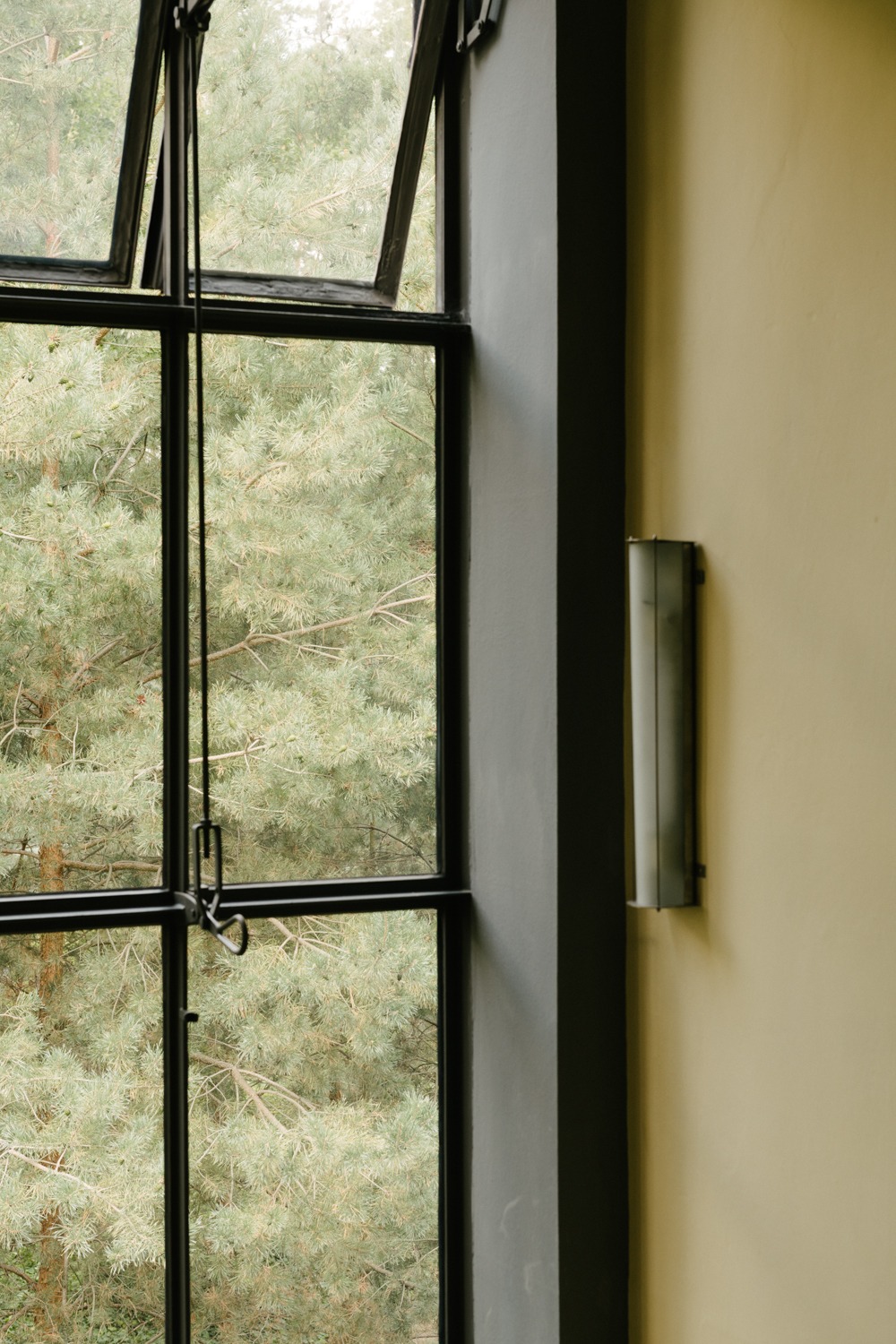 Both houses are unfurnished. Only a few original fittings have remained, such as door and window handles, or the kitchen cabinets. We stand in Kandinsky's all-black dining room, looking out to the living room, where a golden wall takes centre stage. Was this his attempt to translate his penchant for the Russian avant-garde? Markgraf thinks so and supports the idea with historic images of Kandinsky's furniture, which he most likely brought with him from Munich, or even Russia, and which he mixed with Bauhaus pieces by designers like Marcel Breuer. To Gropius' dissent, Kandinsky in fact favored antique Art Deco styles over sleek and practical pieces the Bauhaus concept promoted. We come to realize how the artists' styles vary: In contrast to Klee's muted bedroom, where soft peach and light pink meet a marine-blue closet, Kandinsky's bedroom's combination of azure, reminiscent of St Petersburg's Winter Palace, and lemon yellow immediately strikes the eye.
Close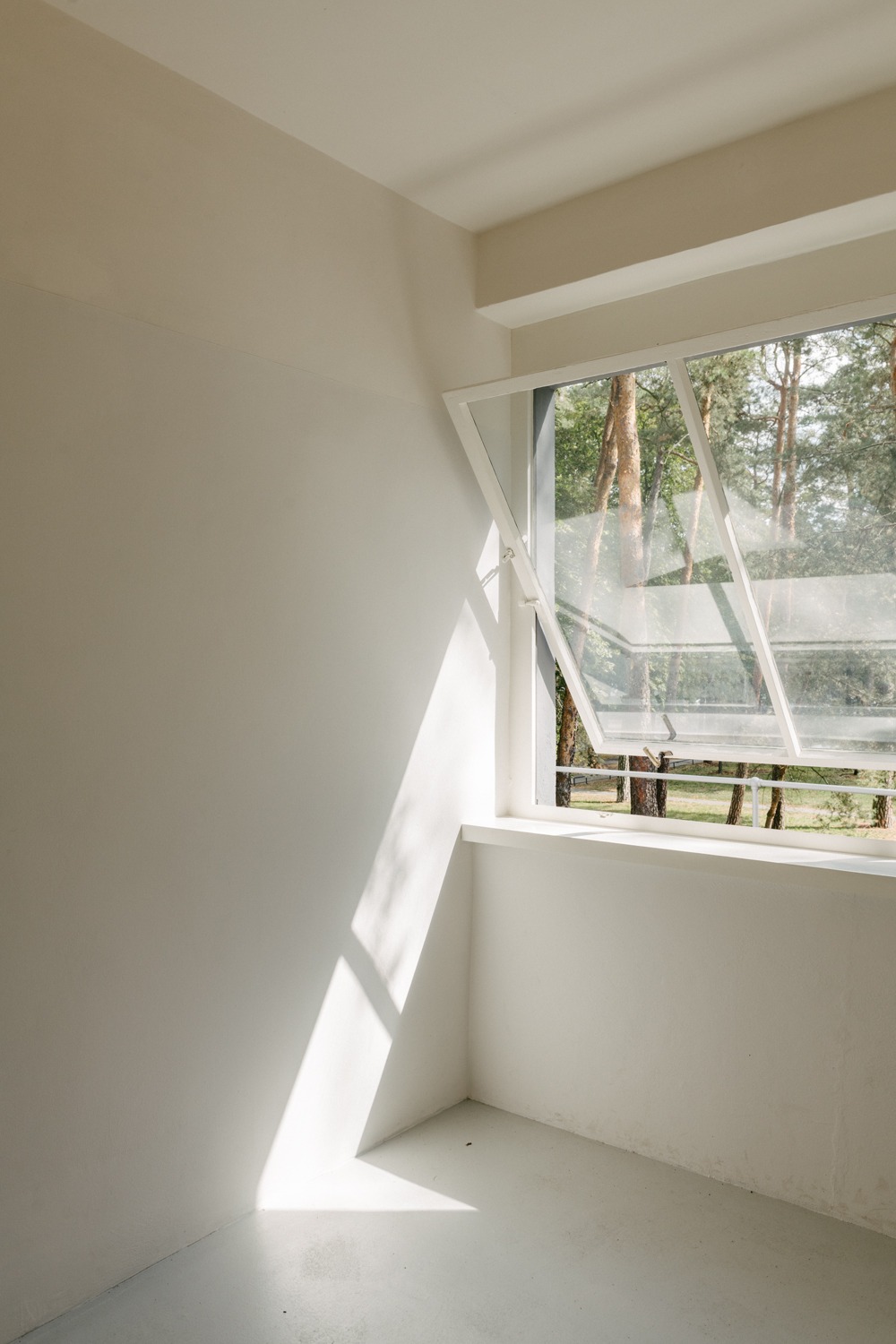 It's now midday. Throngs of visitors occupy the polychromatic stairways that come with large-scale windows in both entities, slowly making their way up from the open-plan living areas to the spacious studios. Markgraf highlights both artists' neglect of neutral backdrops in their work environments: Klee opted for black, blue and yellow; Kandinsky went with black as well as blue and grey. She is fascinated by how each room's colorfulness tells a different story, and how it aids people's understanding of the architecture. She asks me to take a step back from the black wall in Kandinsky's atelier. "This black is very different from the black you see downstairs," she notes. With every level of restoration, she and her team discover new aspects. "Of course, I could imagine each room as a three-dimensional painting," she says. Yet first and foremost, Markgraf strives to highlight the house's response to everyday needs and how fine art found its place within it as a serene oasis. As in Gropius' vision, the homes stand as a testament to a groundbreaking era and exemplify how form follows function in its most poetic essence.
Close