After spending a sunny August morning with Elvira Solana, I feel like I've met a matryoshka, one of those Russian dolls that, when opened around the middle, reveal smaller figures inside.
I approach her, attracted by the beauty of her forms, her embellishments and her colour without knowing that, inside her, there is so much more to be found.
During the hour and half that we sit and chat over a cup of tea on her sea-view terrace, she slowly reveals what is beyond the surface of her exquisite work.  And, at the same time, I get to discover the layers to Elvira, who takes great care in explaining her work and with it, herself.
Close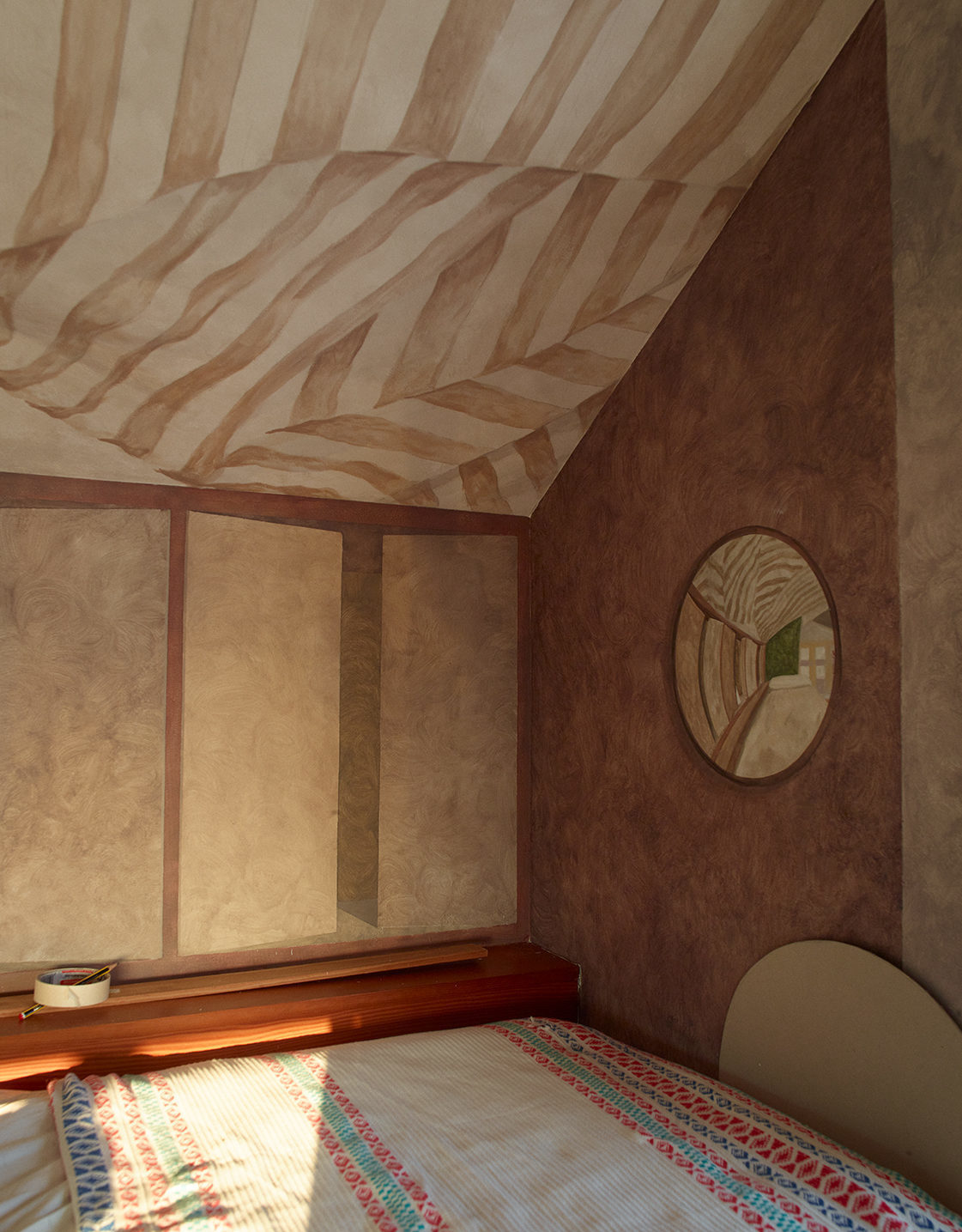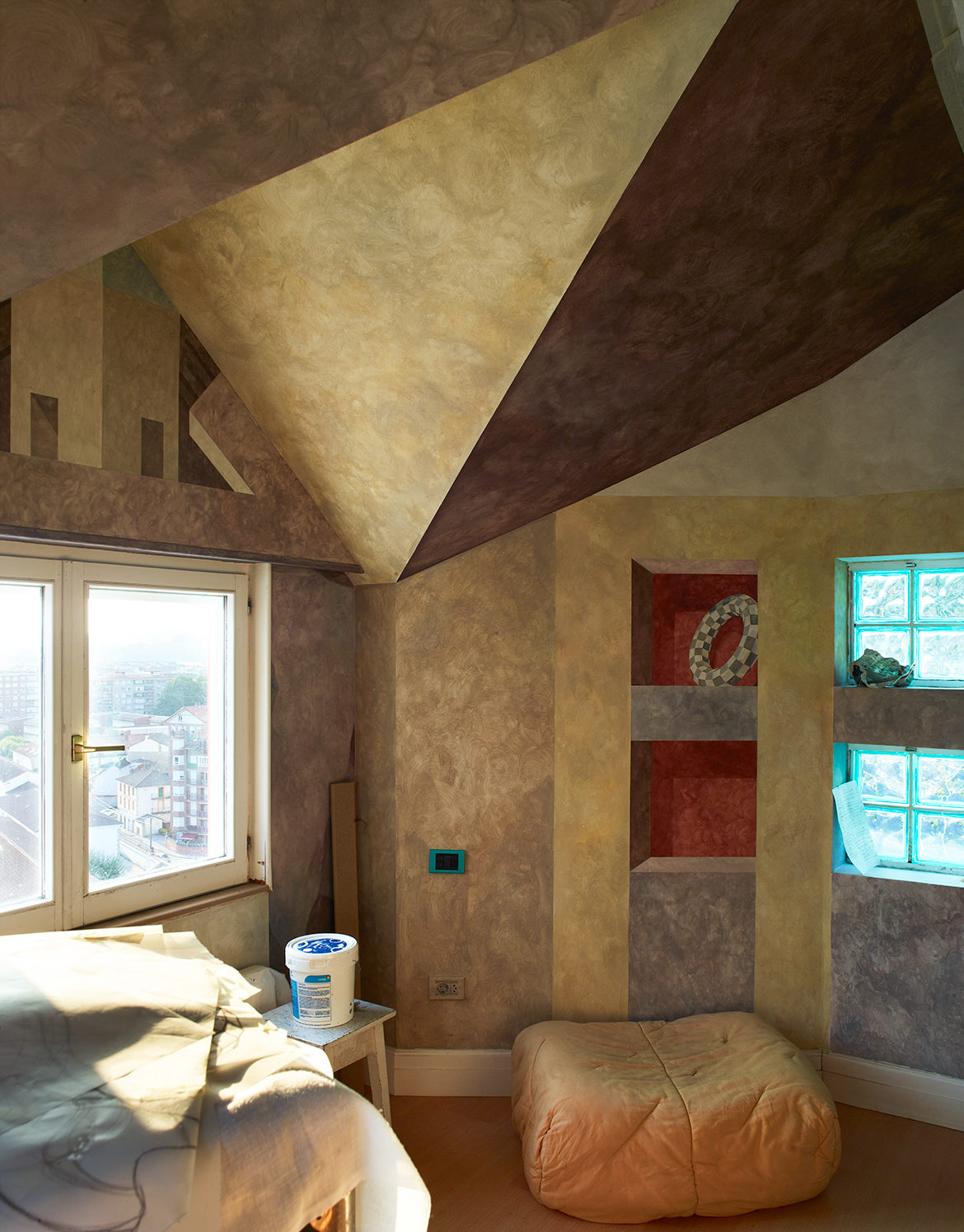 Her travels around the world were a great source of inspiration, giving rise to a creativity that she did not get from her university education: "The academic models we have now are good because they are very democratic, but they also somehow standardise everything. And this is what happened to me, that during the training process, I missed out on the manual aspect, a skill that I felt I could contribute."
Close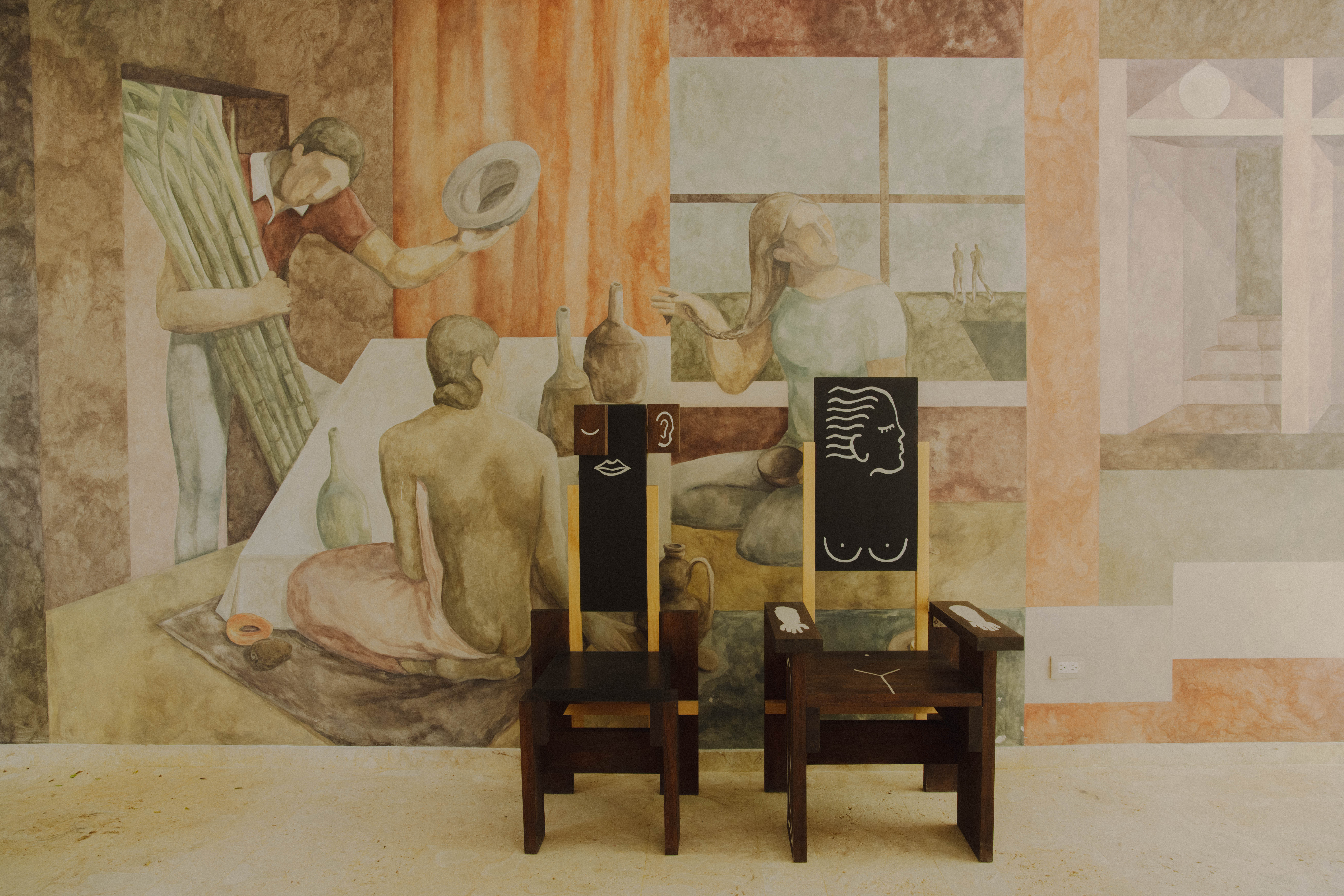 After researching murals throughout history, Elvira began to understand that her training as an architect was not entirely unrelated to her approach to murals. "The first muralists in history were architects. I understood why I became curiously fascinated with combining these two aspects and why it wasn't so far from me and my profession. In murals, as in architecture, you need a first project for clients to trust you", she explains to me.
"My commitment to the indoor mural is based on researching the relationship that human beings have with space and privacy."
Her case makes perfect sense in theory, and I tell her that at Openhouse, we were amazed when we found out, through Instagram, about the mural that she had done in the house of a relative in Santo Domingo. And on the subject of privacy and social networks, Elvira opens up a new matryoshka. "My commitment to the indoor mural is based on researching the relationship that human beings have with space and privacy."
Close