As soon as you begin walking up the abrupt hilltop of the Casa de Vidro property in the elegant Morumbi neighborhood of south Sao Paulo, you are immediately immersed in the typical thick and luxurious tropical vegetation of Brazil, slowly strolling along the steep path protected by the shades of a myriad of palm trees.
It makes it difficult to imagine that when architect Lina Bo Bardi bought this piece of land back in 1950, it was then a shaved ground lot from a tea estate, free of any type of tree or construction for miles around and without access to water, gas or electricity networks. Bo Bardi embraced the nine thousand square meter parcel without changing its sloping typography, to build what would be her first official work as an architect —her personal home— that would later become one of the most iconic glass houses of Modern architecture, together with those of Le Corbusier, Ray and Charles Eames, Philip Johnson and Mies Van der Rohe.
Close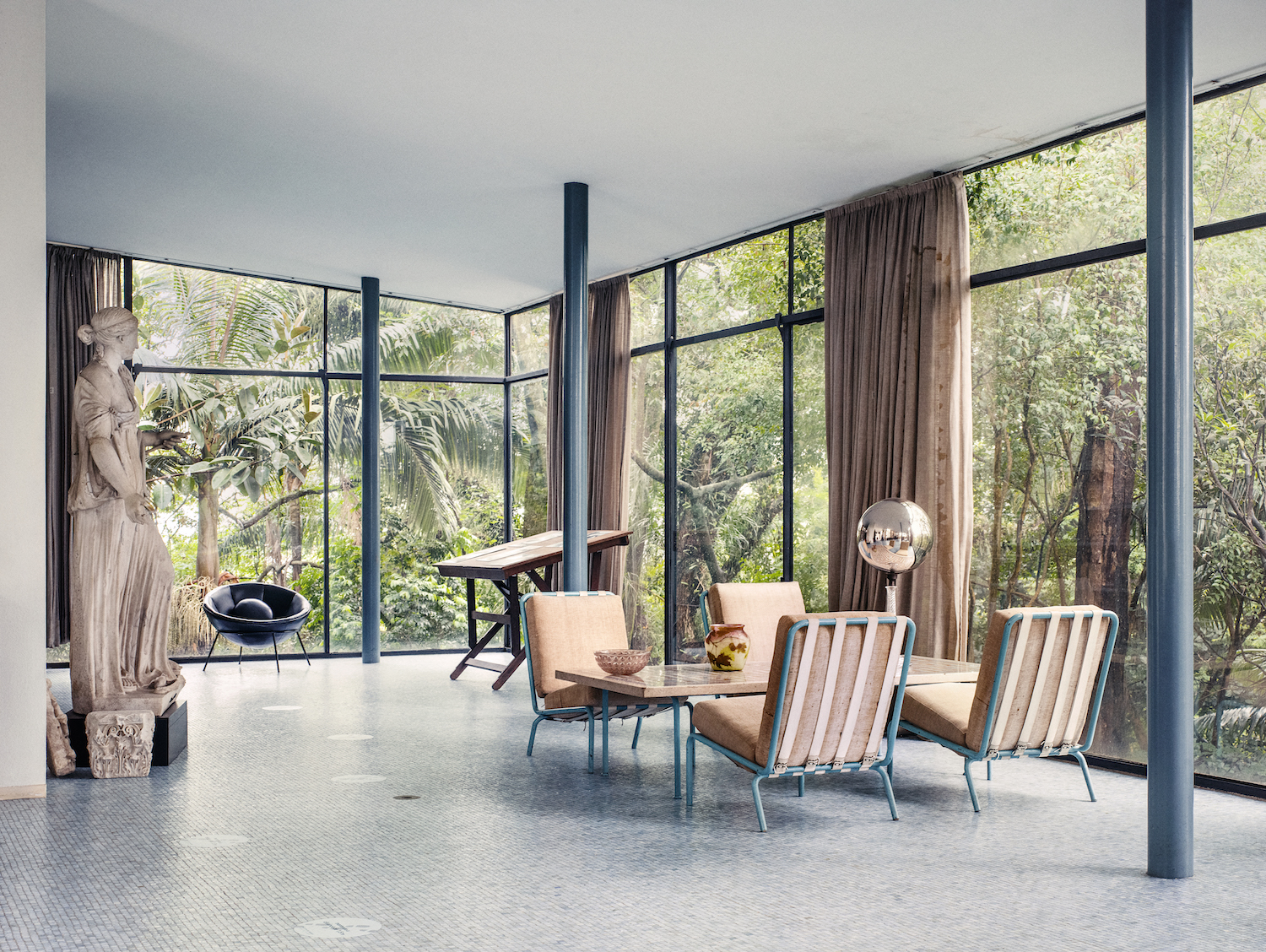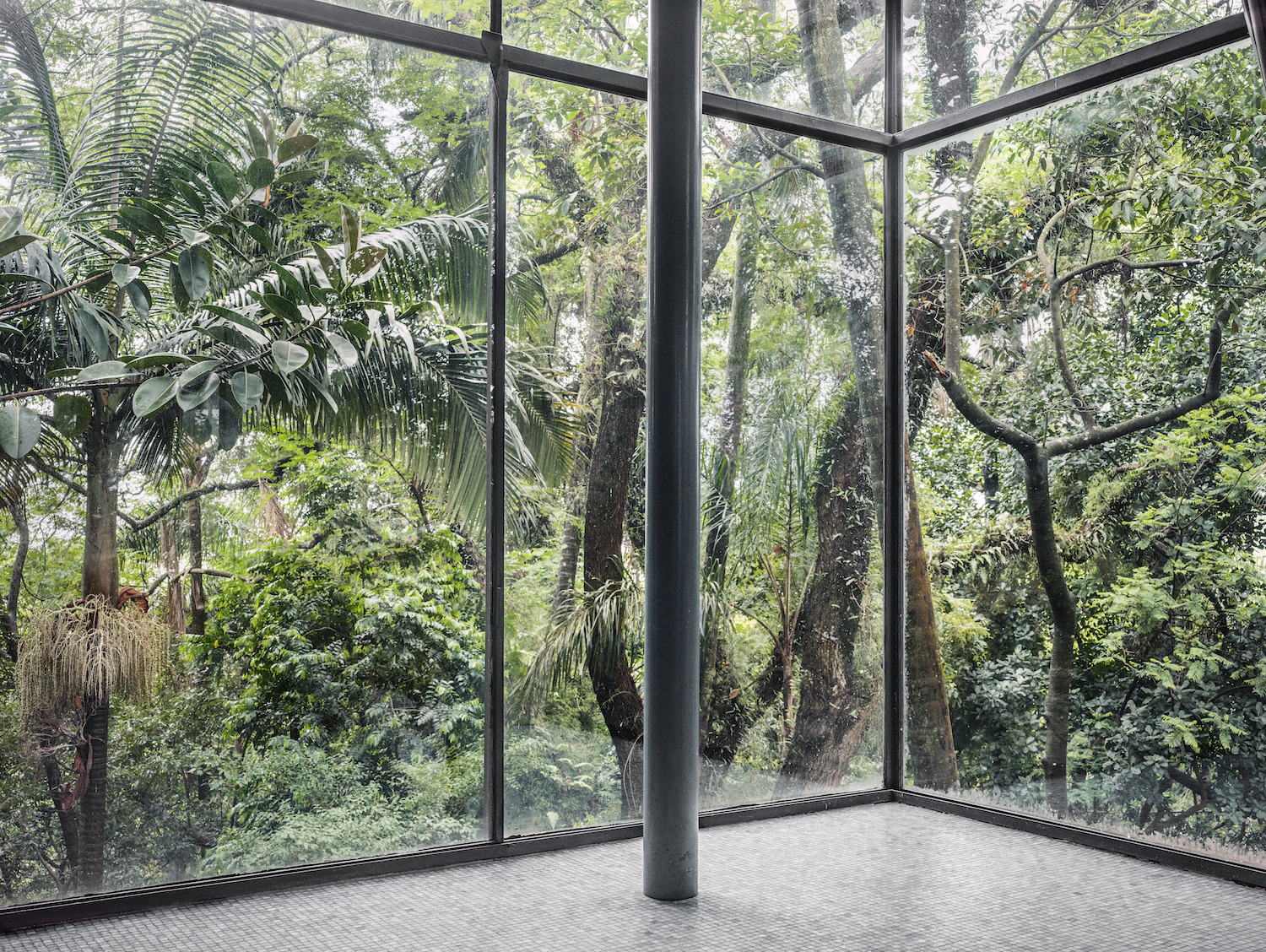 "When Lina Bo Bardi planned this house, pile dwellings weren't common at all. She was working on this idea for a while, actually influenced by Mies Van Der Rohe who had already drawn sketches of a mountain house built on thin columns to overlook the scenery" explains Renato Anelli, Brazilian architect and urban planner in charge of the Lina Bo Bardi Institute. "The identity of Brazilian architecture is very much tied up to this relationship with the natural tropical environment. Piles look like trees, like a delicate natural element. For this house, Lina considered the landscape and the house as interconnected." But she designed the landscape in a radically different way than what Burle Marx —Brazil's leading modernist landscape architect by then – was doing by transferring graphic art to his landscape designs. Instead, she "threw seeds to the wind" around the house looking for a rather organic result, a natural integration of the environment with her architecture.
Close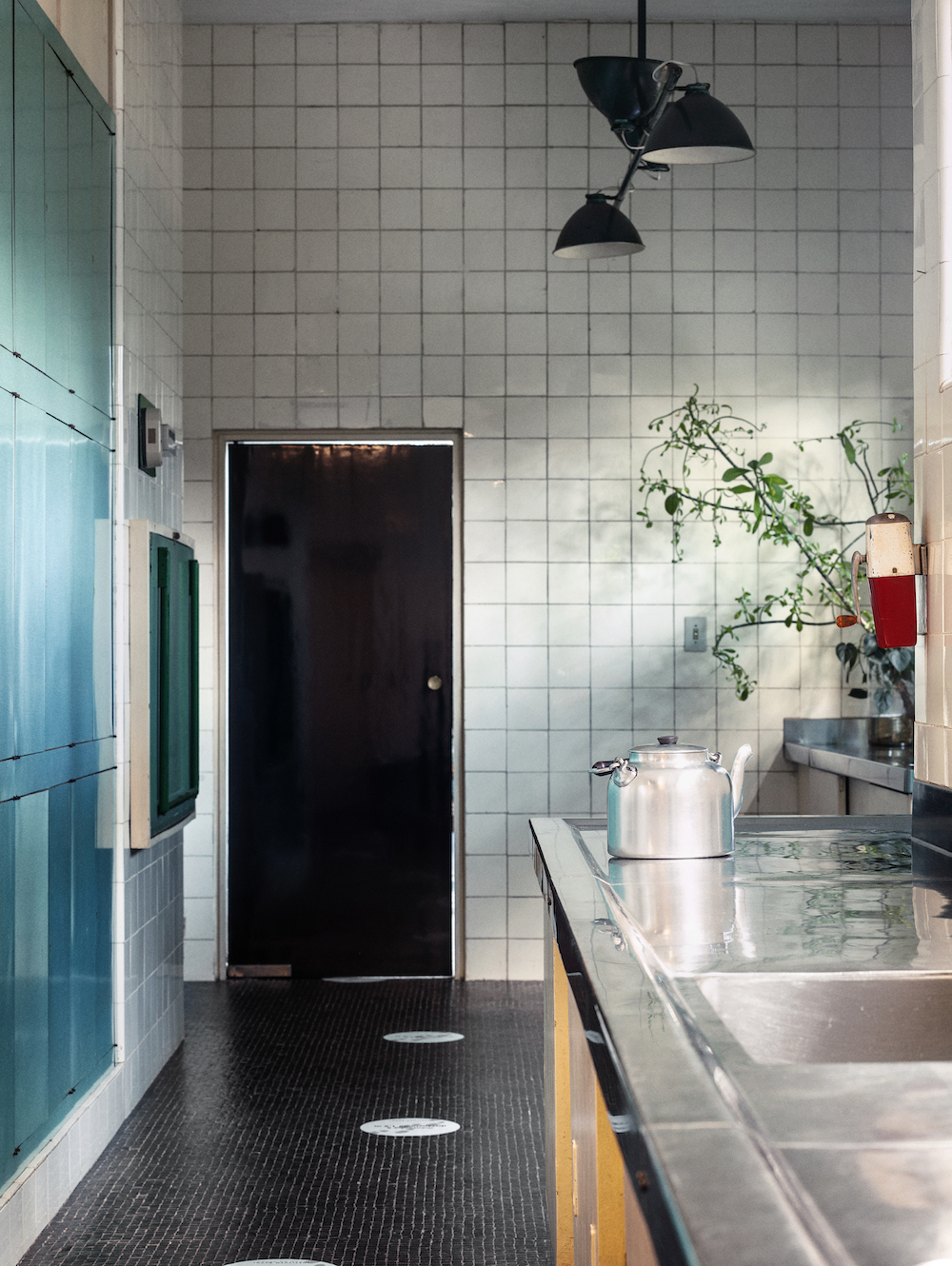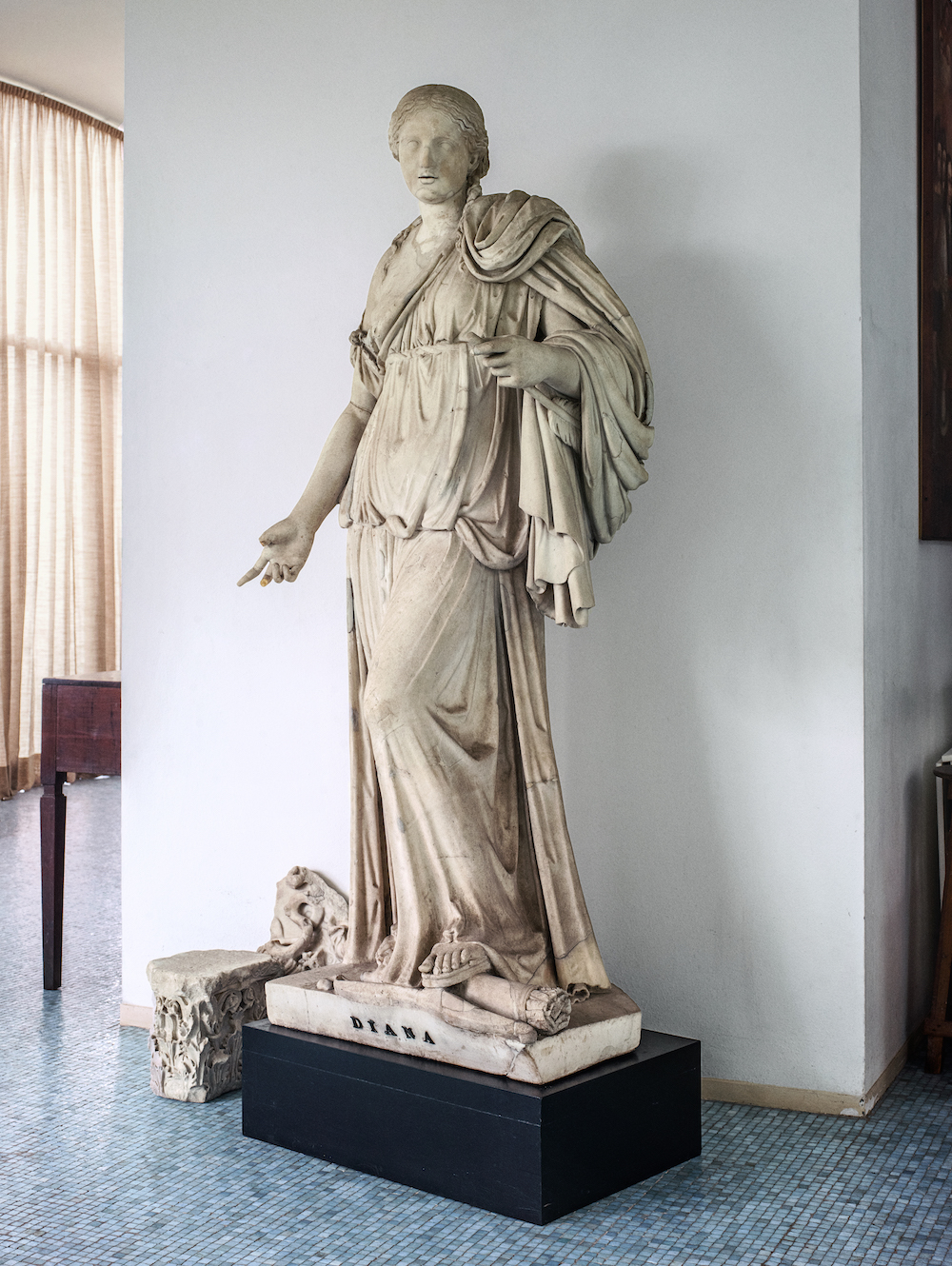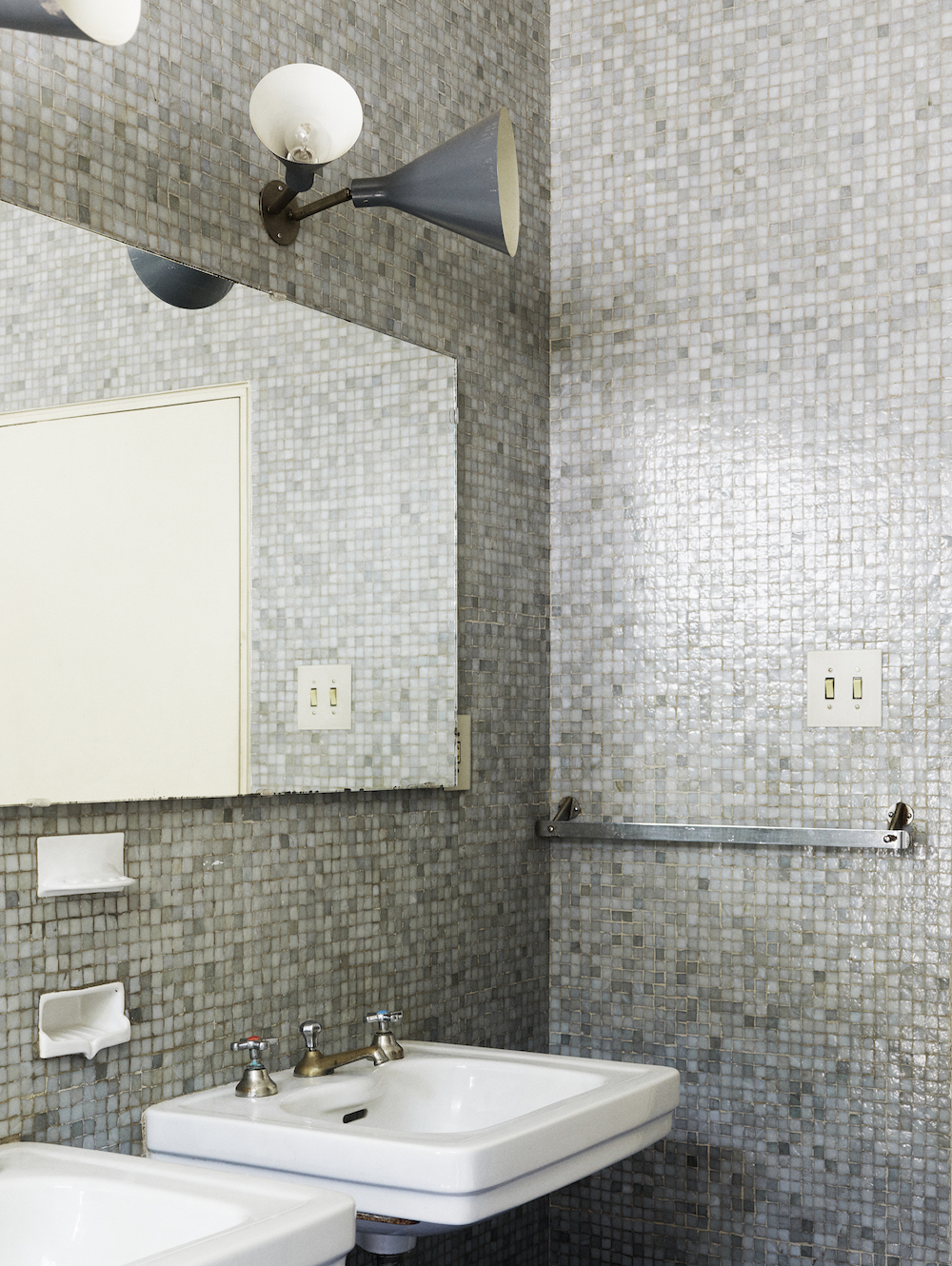 Composed of a massive transparent body, the front of the house hosts an open plan social area enveloped by glass. "These glass windows don't carry any sun shutters which was a rather radical decision to take by then in Brazil when wood sun protections were basics to every household. Lina decided to install curtains instead." The effect is a transparent floating box in the middle of the vegetation—making a clear reference to one of the Five Points defined by Le Corbusier—and offering both a shelter and a constant contact with Nature contemplation. The material choice of the clear blue mosaic floor was a radically uncommon one and produced a kind of reflective fusion with the landscape.
Casa de Vidro is all about that bi-party dialogue between modern and rural, transparency and shadows, interior and exterior, nature and construction.
This makes the contrast with the back of the house even stronger: a simple, rural construction hosts the bedrooms and services area as a long out-of-the-sun corridor utilizing radically different materiality and volumes. "Having the kitchen as a link between the front and back of the house, the presence of the outside woodfired bread oven and traditional churrasqueira (barbecue) appear as two metaphysical figures representing the popular Brazilian culture that Lina appreciated very much." Casa de Vidro is all about that bi-party dialogue between modern and rural, transparency and shadows, interior and exterior, nature and construction.
Close