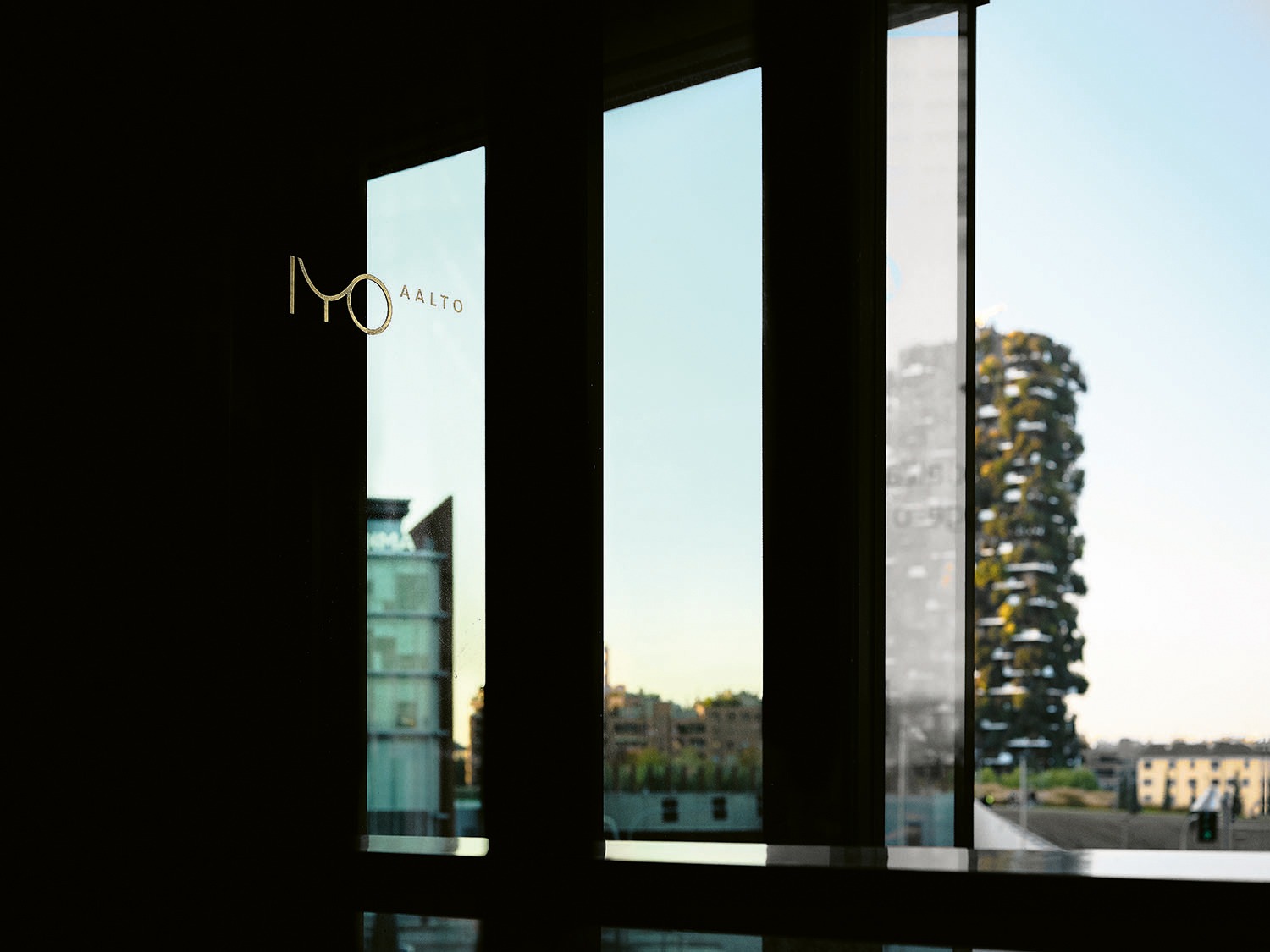 The new restaurant of Claudio Liu, the visionary entrepreneur who is behind the first Japanese restaurant to be awarded a Michelin star in Italy, is called IYO AALTO. Located on the first floor of the Solaria Tower in Porta Nuova, a district symbol of Milan's renaissance, it has been designed by Maurizio Lai, one of Italy's most interesting contemporary architects and designers.
Close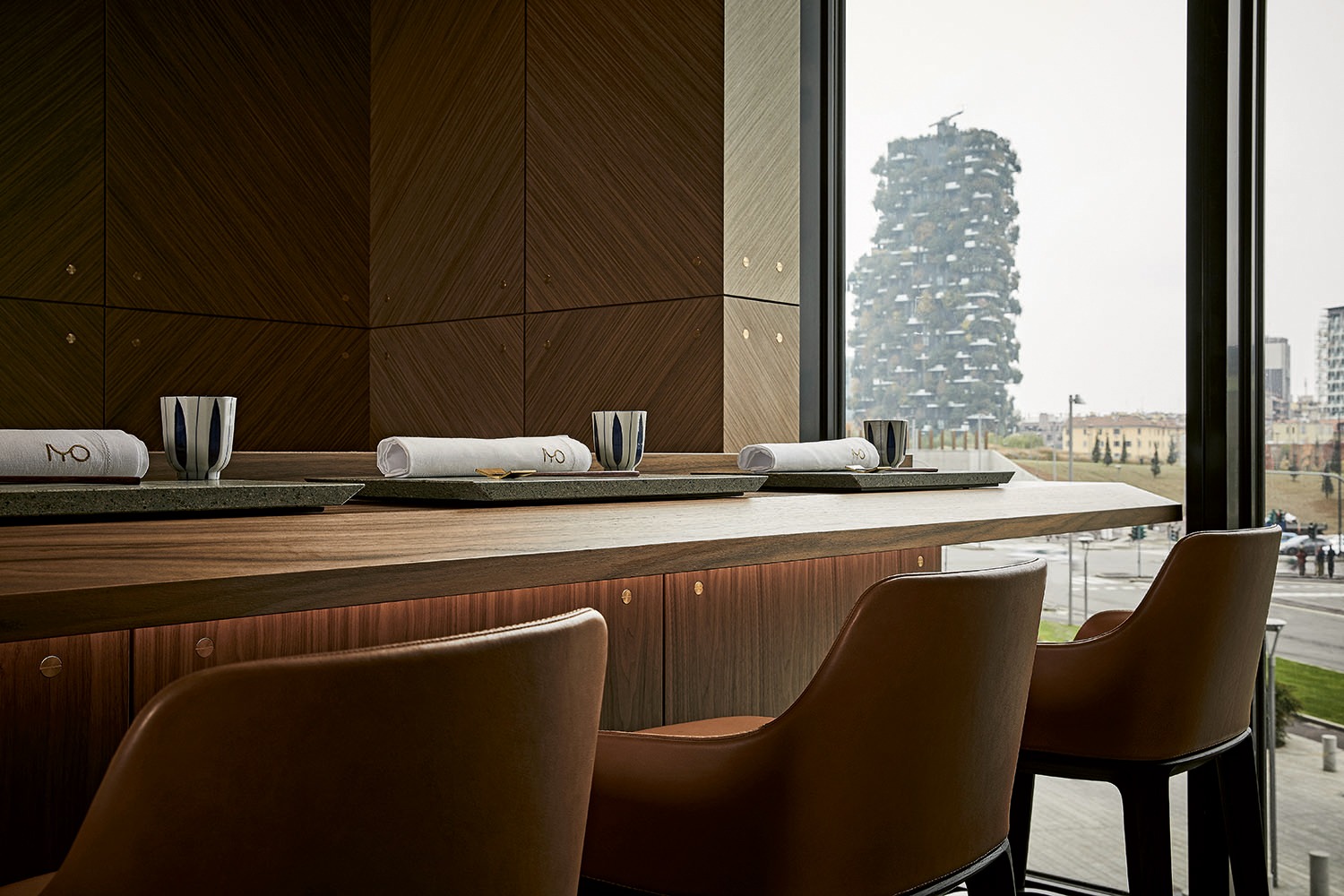 His projects stand out because of its endless care on expression and light rather than form. In his many award-winning restaurant designs, experience comes before consumption, with light sculptures, plays of volumes and glass, mirrors and crystals reflecting the light and the gaze, creating spectacular optical effects and perspectives.
Close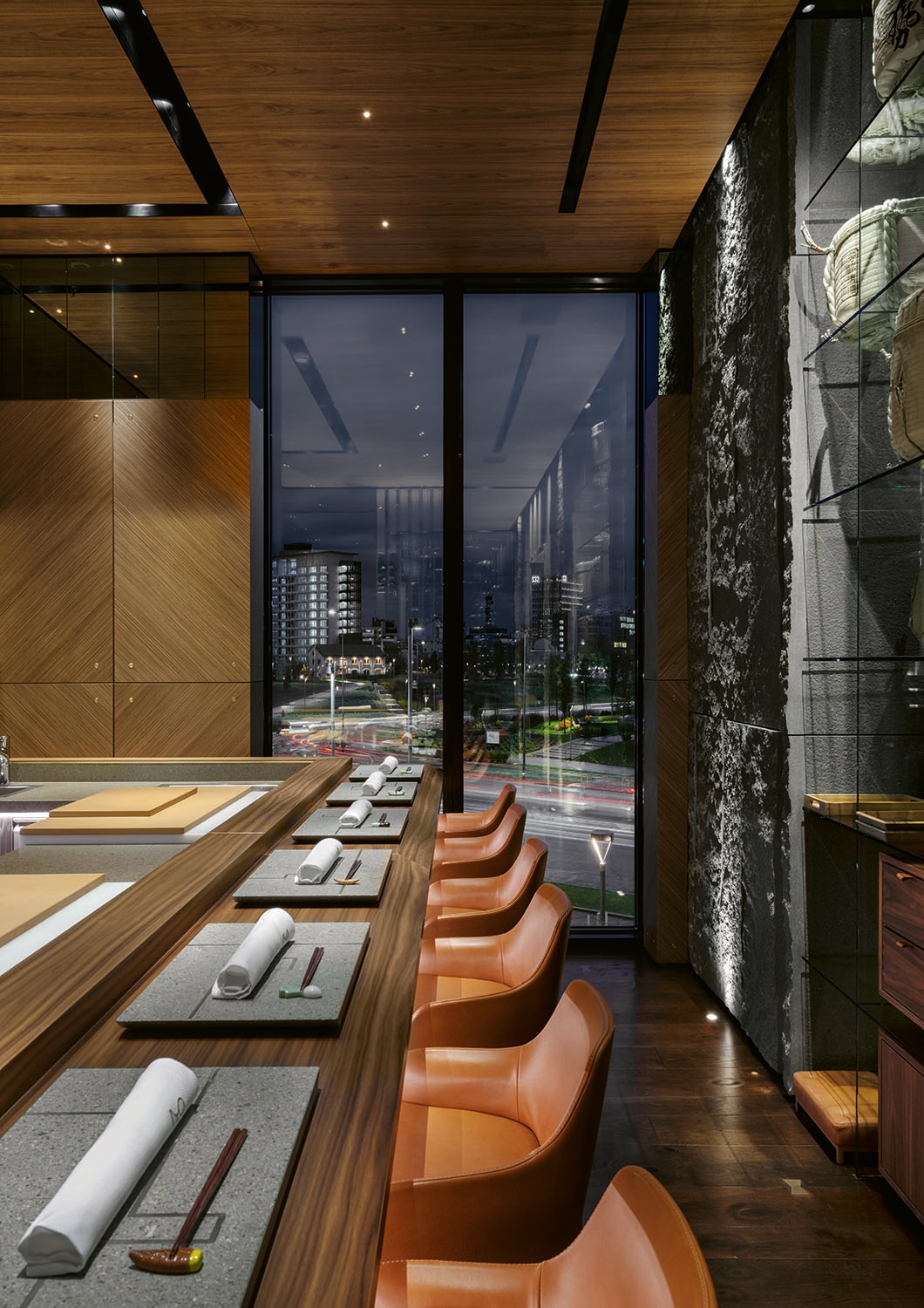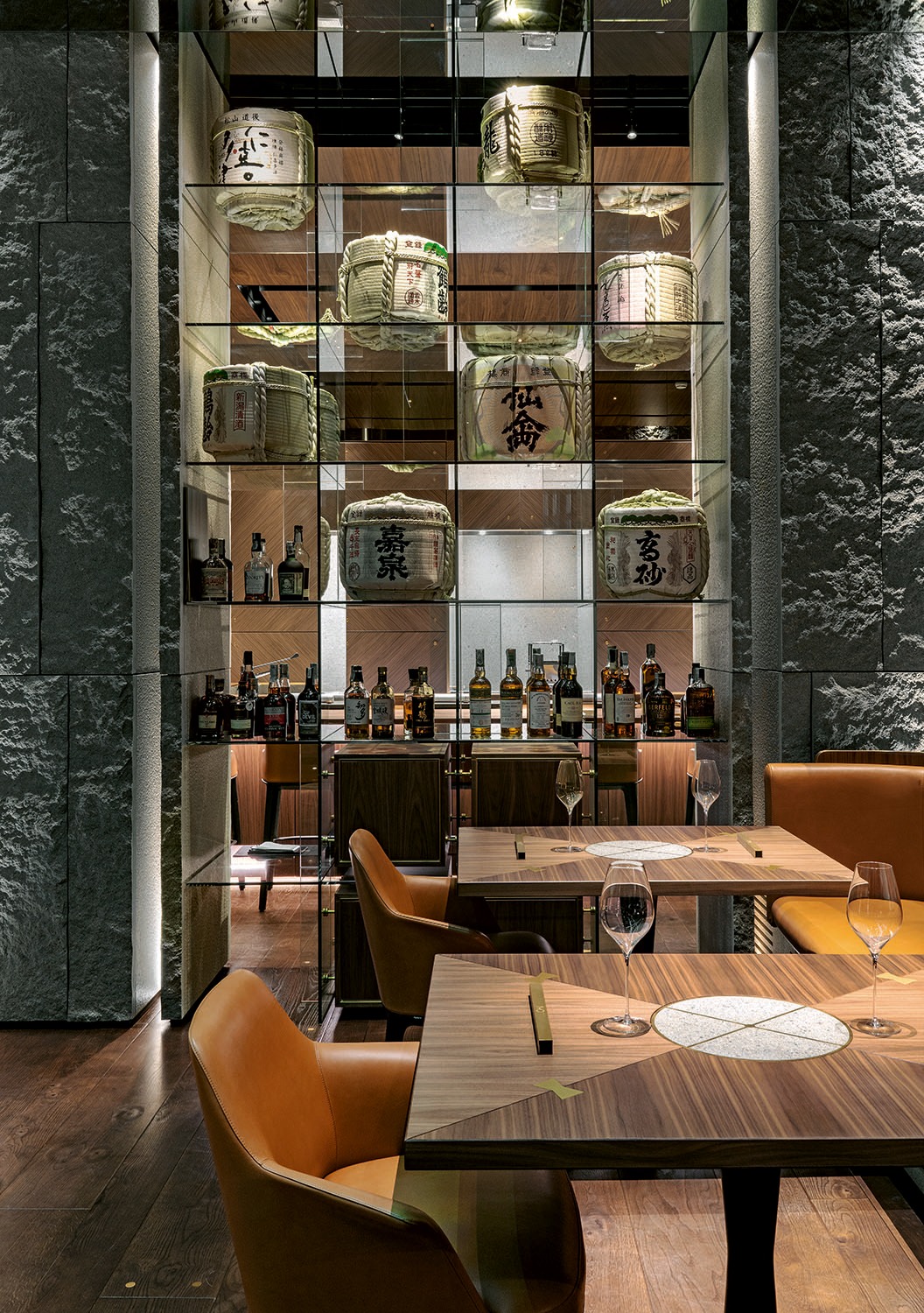 "Light comes from below or is aimed at the centre of the table, the stage upon which the act of eating is played out".
Close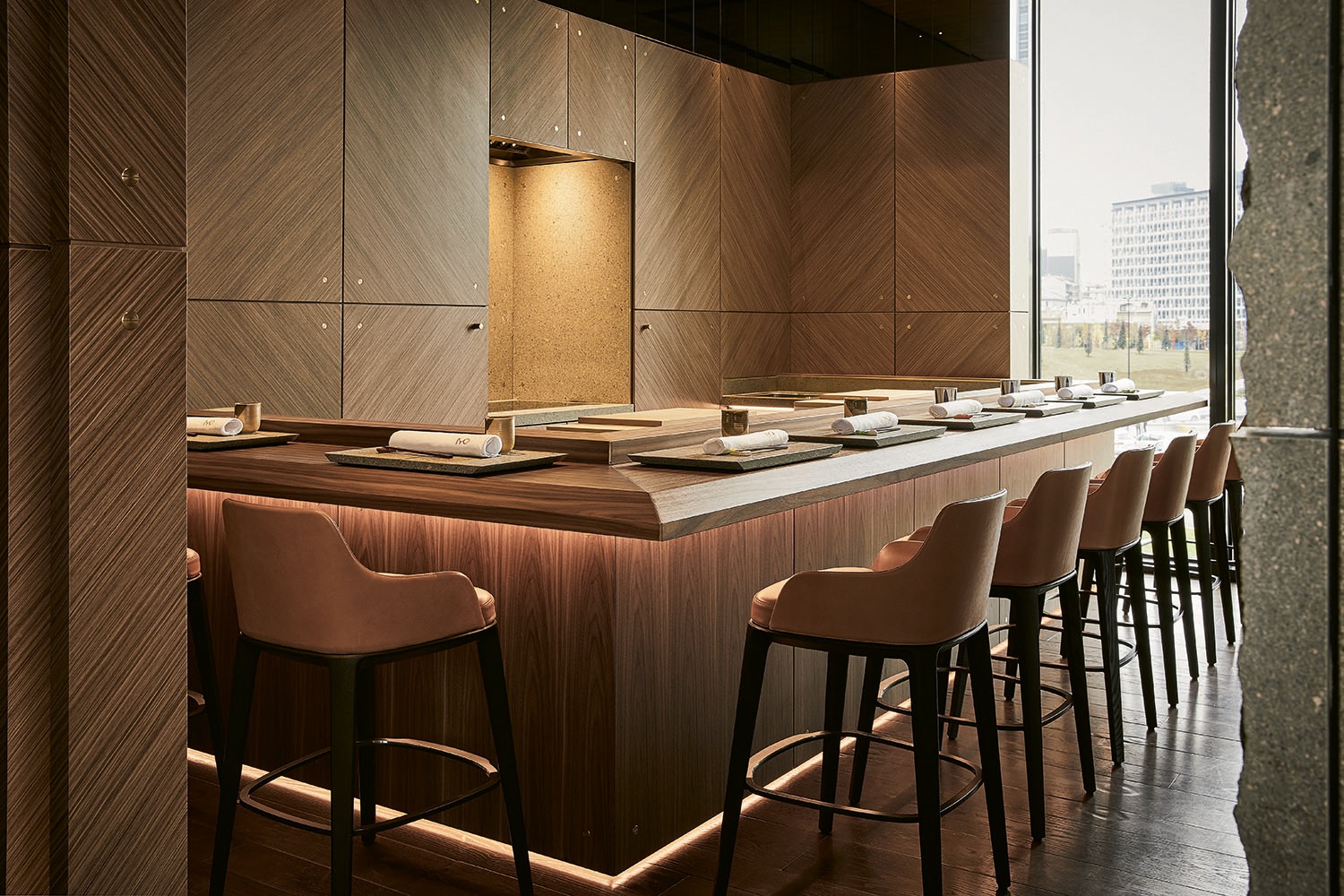 "I liked the idea of a fluid environment, where the eye is free to wander, without seeing what's on the other side".
This philosophy also runs through the new IYO AALTO, Claudio Liu's restaurant where Poliform contributed in a significant way: "Poliform Contract's contribution was vital", says Maurizio. "If I looked at the plan, I would struggle to point out things they didn't do. Tables, seating, carpenting, glass and stone work – they took care of everything. Poliform Contract and I were the 'craftsmen' of this project".
Close