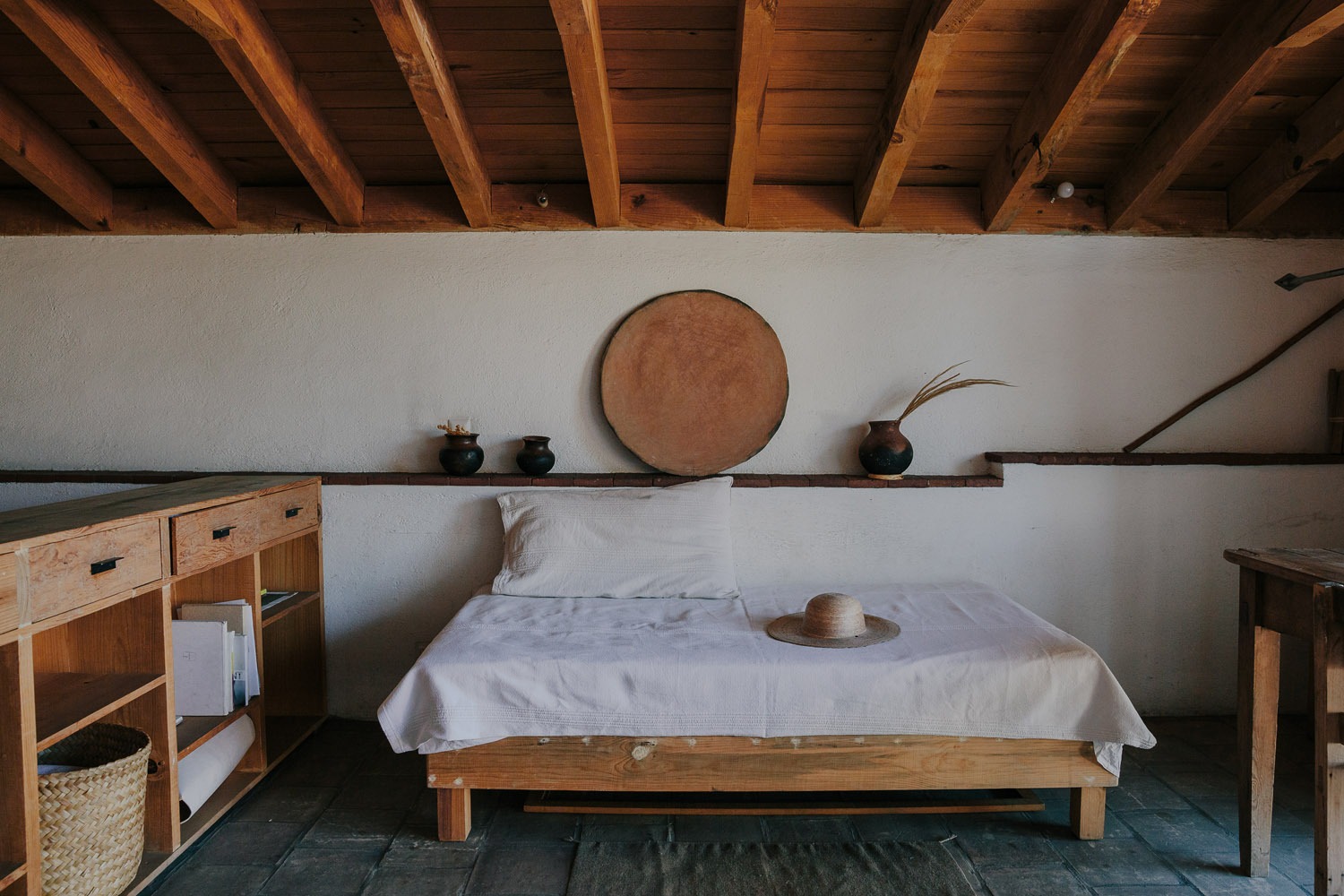 During my trip to Mexico, I was invited by Jessica Chrastil to visit Pocoapoco, the community of artists that she hosts in Oaxaca, one of the most charming cities I've ever visited. 
Located at the top of the hill that shapes the city, this special house invited my companion and myself to enjoy the views from its rooftop-terrace, where our room was, to take shelter from the sun in its lovely courtyard, right in the middle of the house, and to explore the deep cultural roots of this magical place in the world that rotates at its own pace.
Close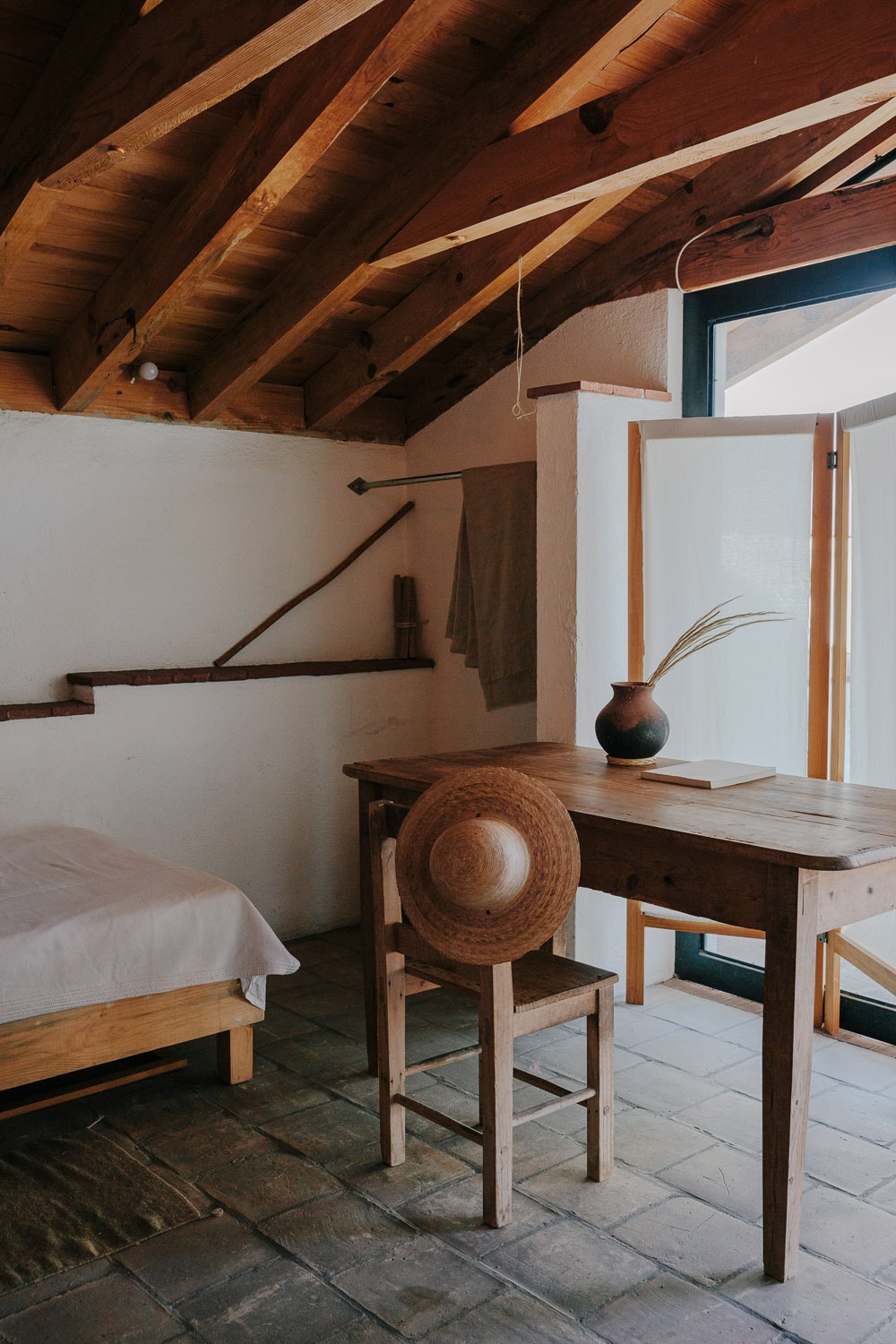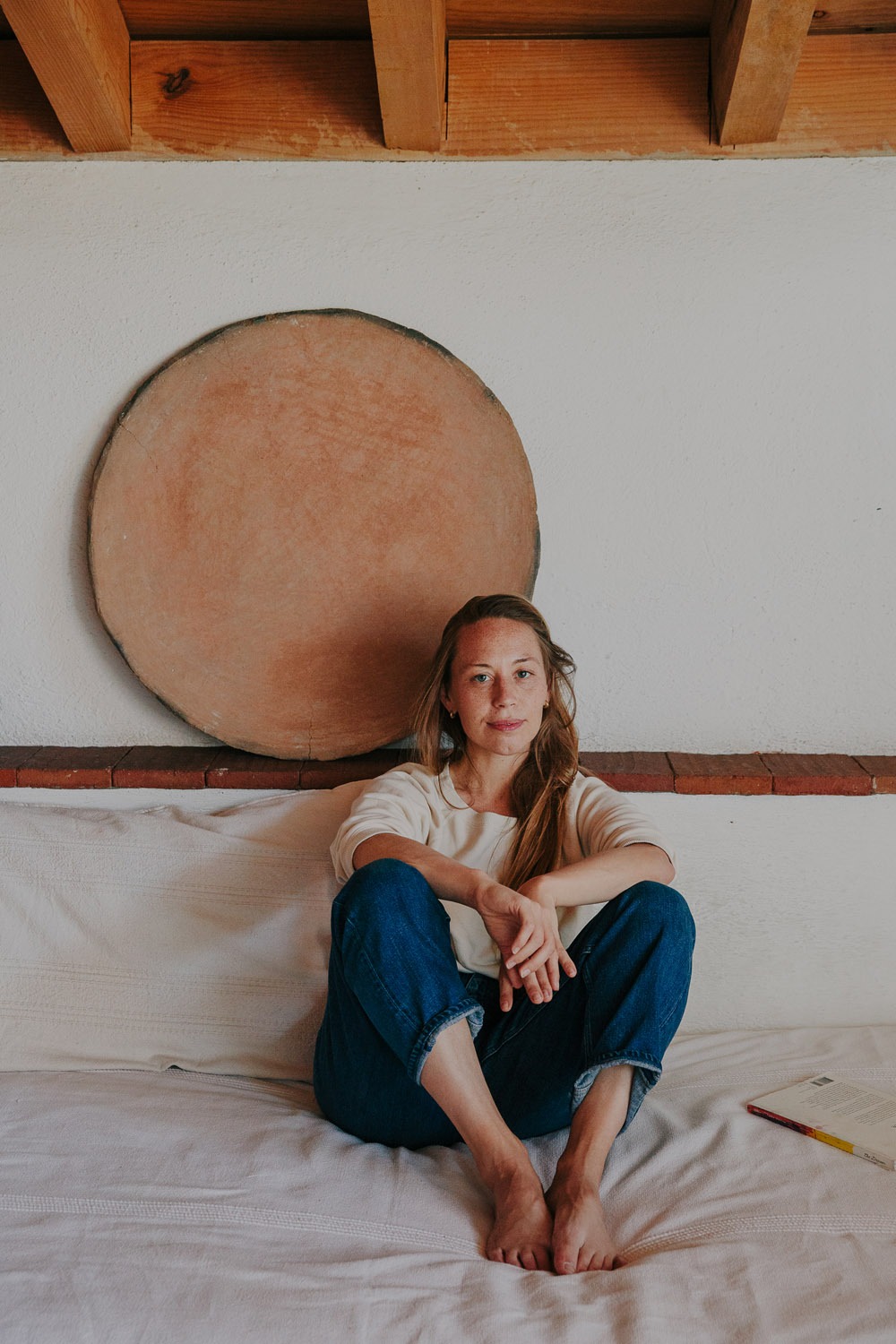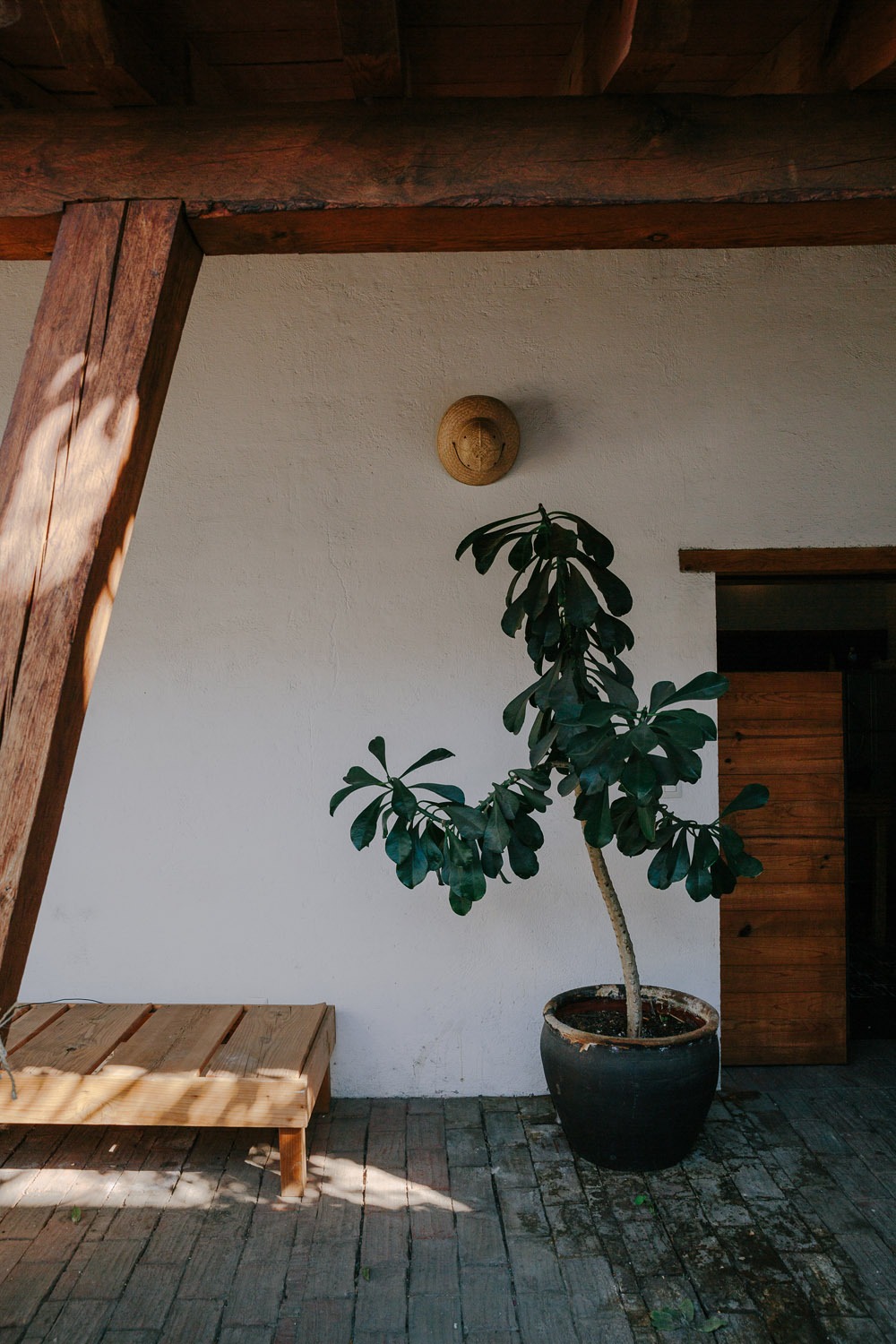 What is Pocoapoco?
Pocoapoco is a research residency —  I say "research residency" because we're focused more on the creative process and what people are interested in learning and knowing than what they are actively finishing or producing. It is not just an artist residency — we have so many people who are working in other creative spaces (educators, architects, journalists etc) The research and work is one component of the project; but also I think Pocoapoco is also a community of thinkers, of people who are interested in challenging themselves by seeing the world or their work through a  different lens and connecting with other people who want to have that conversation. The community at the residency is made up of the residents who are coming through every month as well as our community of people here [in Oaxaca],—artists and others who are our friends and collaborators: dancers, chefs, designers, mezcal producers…
Close
How did the project get started? 
I've always wanted to have a space for people to come and work and learn that is outside of their everyday life. Within that I'm interested in how experiences people have and what they know can be communicated and portrayed through such different forms of documentation or creative practice. I wanted to have a space for people to experiment with learning and making and communicating, whether a doctor or a painter or whoever—a place to question and recreate the structure and rules with which we usually work.
Close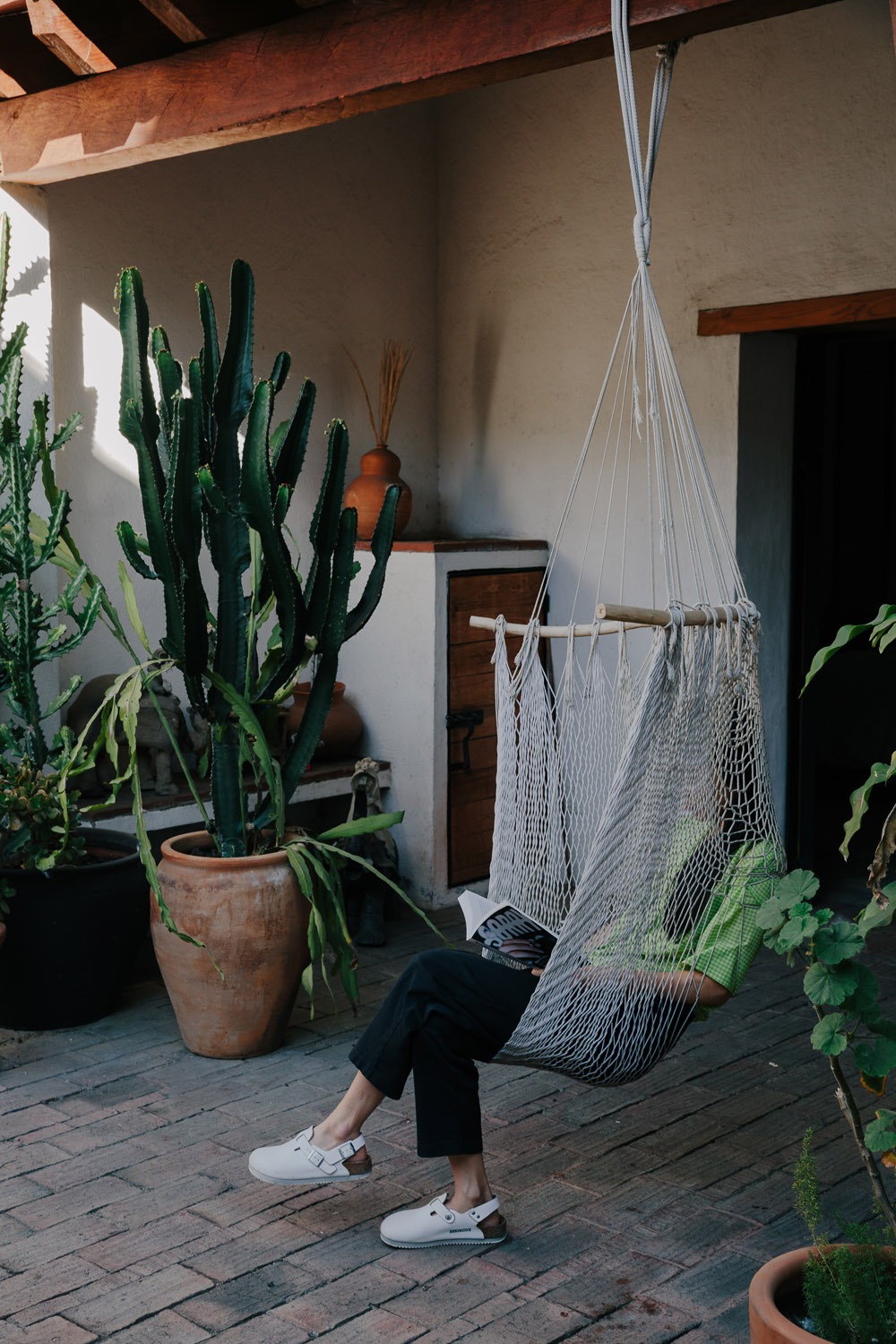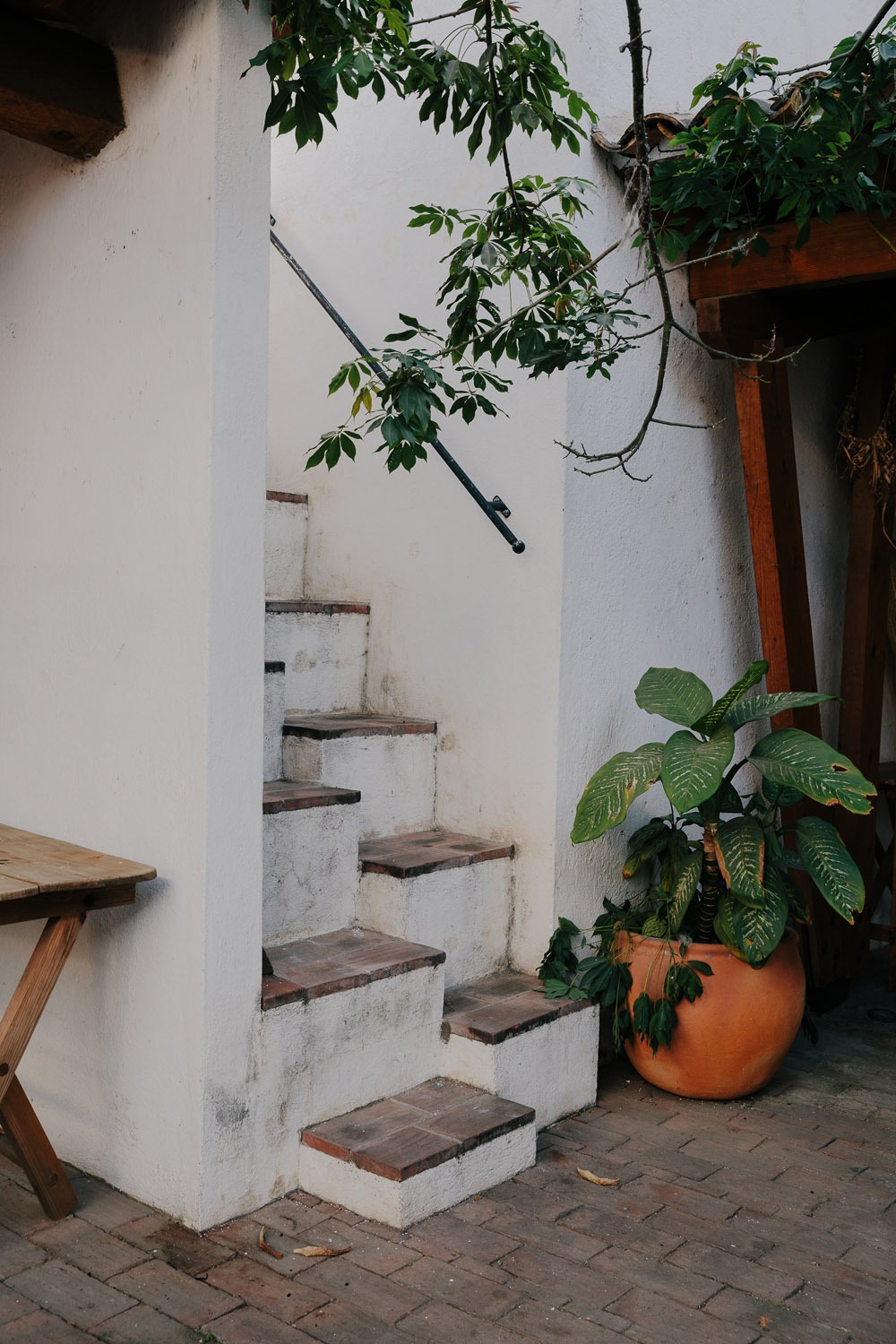 When I arrived in Oaxaca it felt like an ideal place for this idea that had been in my mind for so long. It is such an beautiful inspiring place and at the same time it is such a heavy and grounding place and in many ways embodies a lot of the dualities that can be part of the creative or the intellectual process— needing to be opened and inspired, but also to be grounded, working and thoughtful; needing to have limitations but freedom; community and interaction also needing to have space for yourself.
Oaxaca is also has such a deep history —both the people and the land— and through this connects many the things that might viewed as separate in other places— textiles, ceramics, architecture, agriculture…Everything is close to the place and to the land itself which makes the interdisciplinary conversation really interesting because all of the things that people are looking at and learning about all connect to the same thing. The cross-cultural conversation is also really fascinating because there is a distinct difference but also surprising similarities between the way people approach their creative practice coming from different places.
Close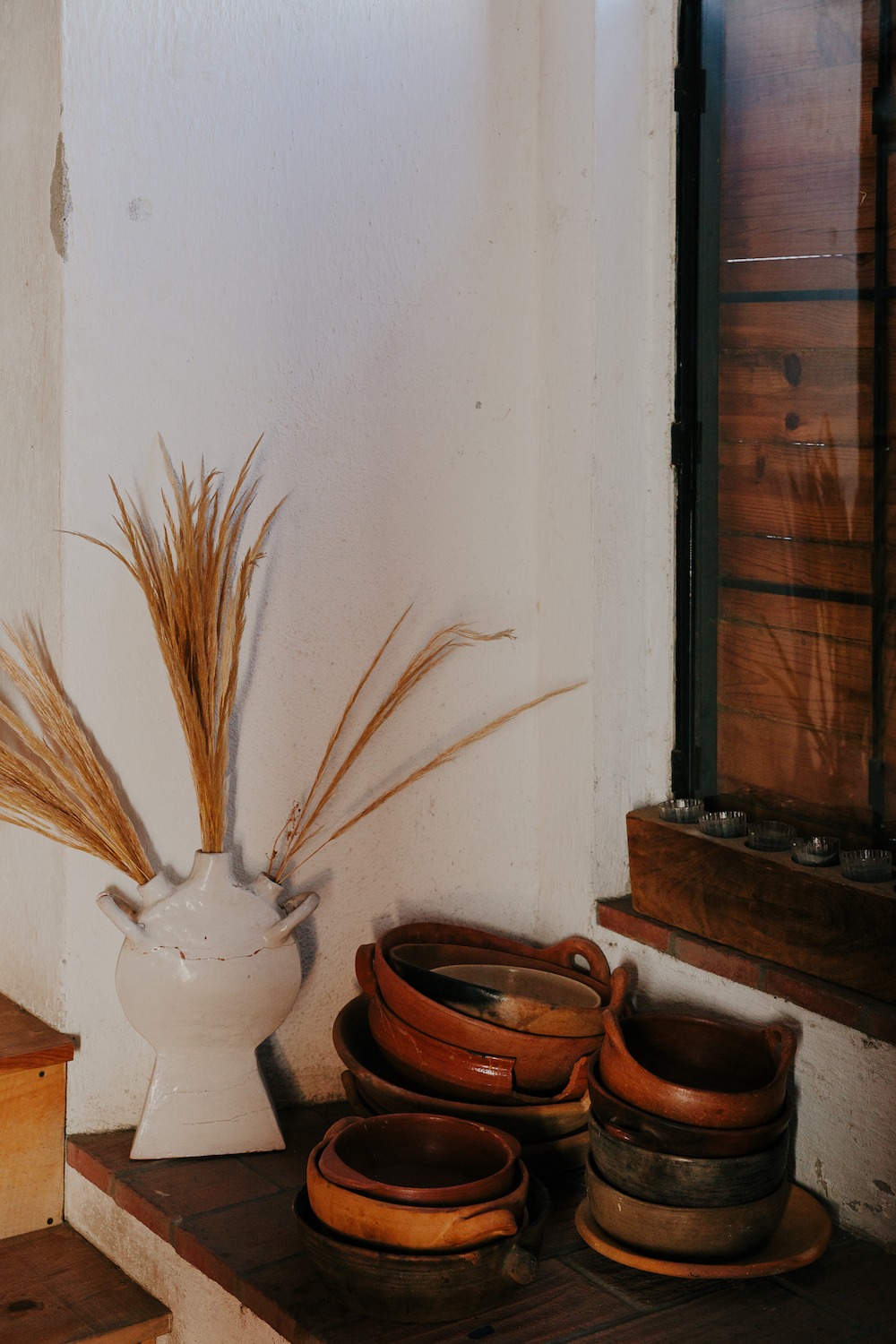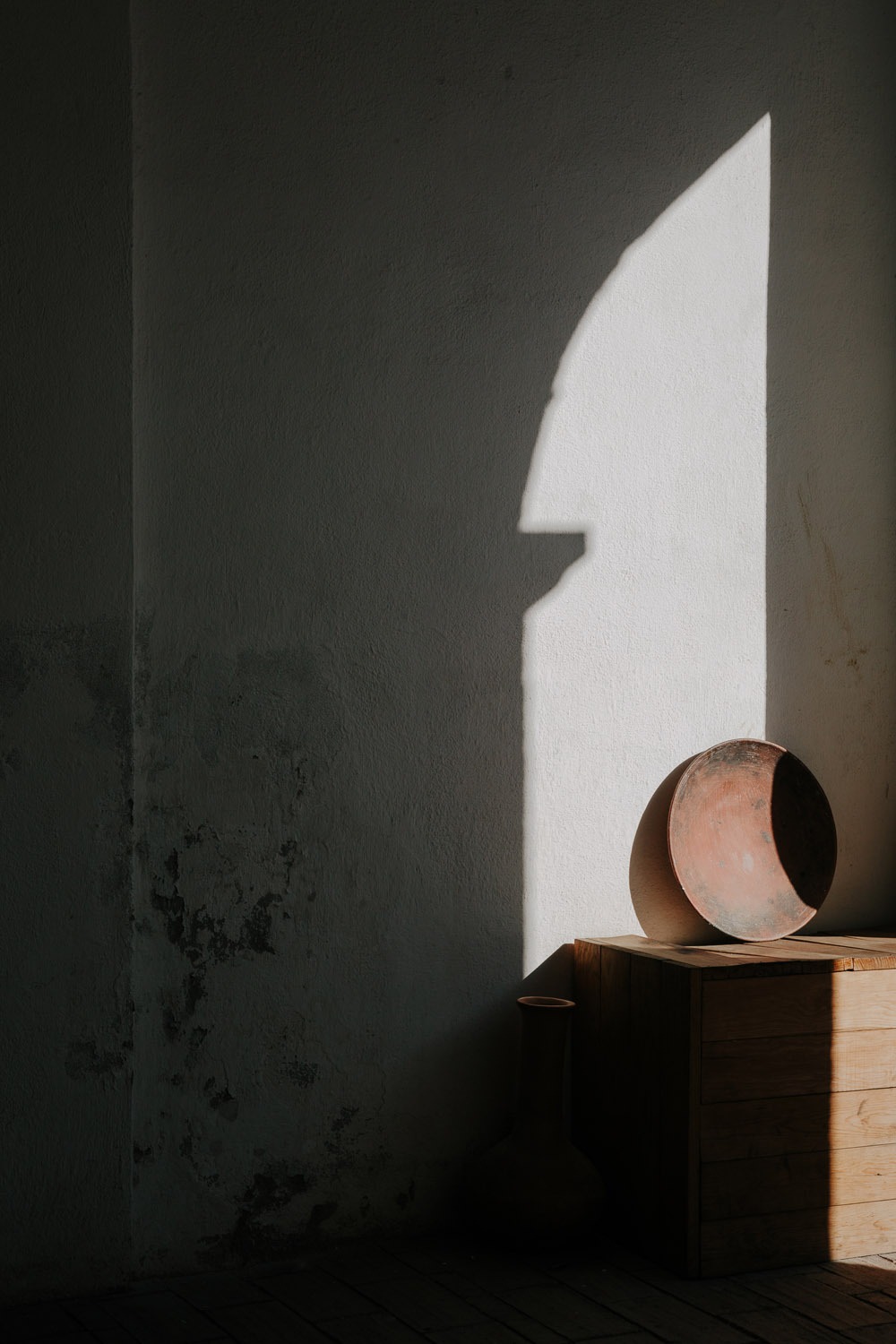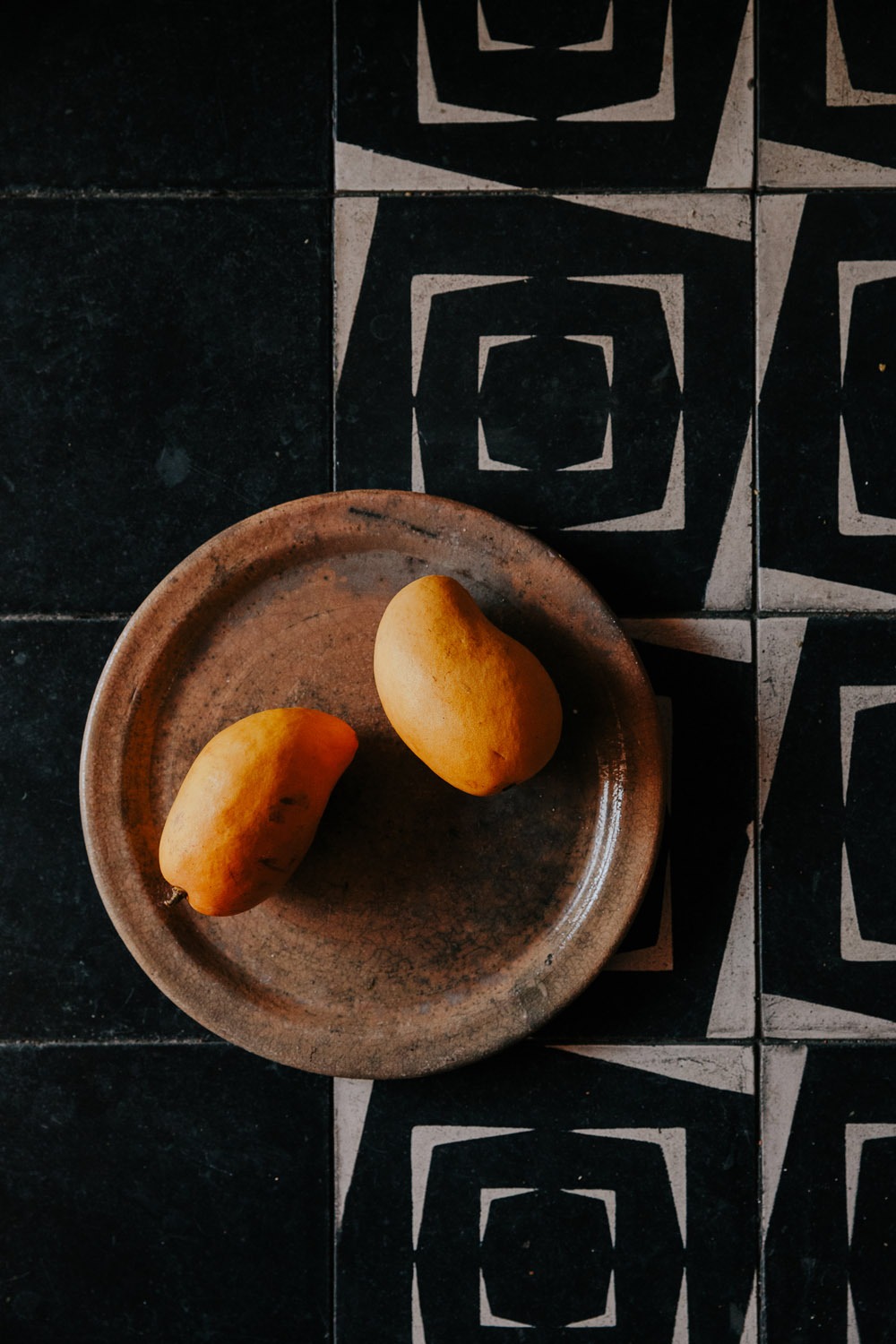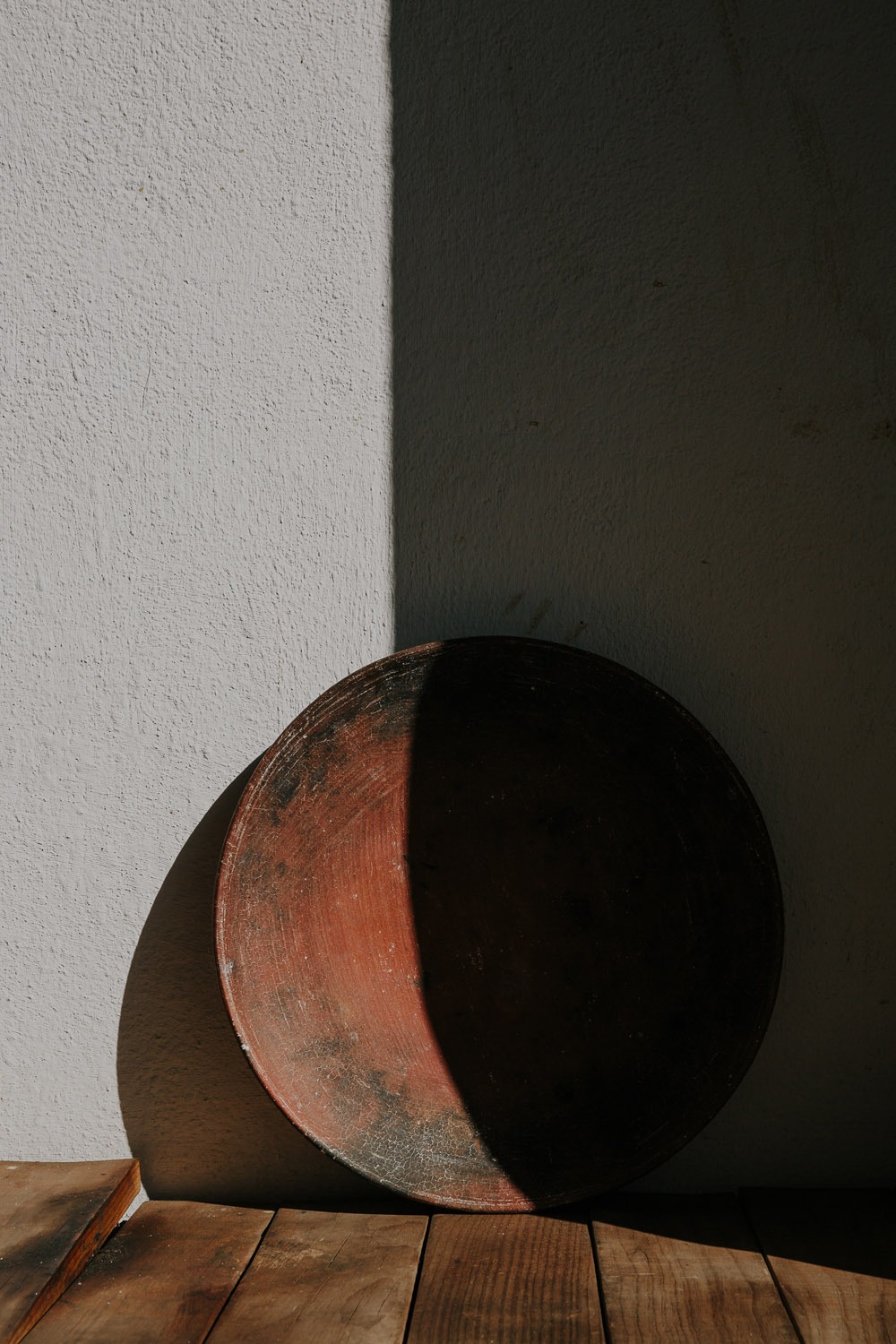 How was your arrival to Oaxaca?
I came here for work; I was working on a project for my job at that time. I went back to NYC and for 9 months I was thinking all the time about moving to Mexico, thinking and thinking and thinking. When I finally came back I had it in mind to look for a space that might work for the residency concept. The house happened "poco a poco" (slowly in English), it was months later that I found this space and eventually lived here….
Close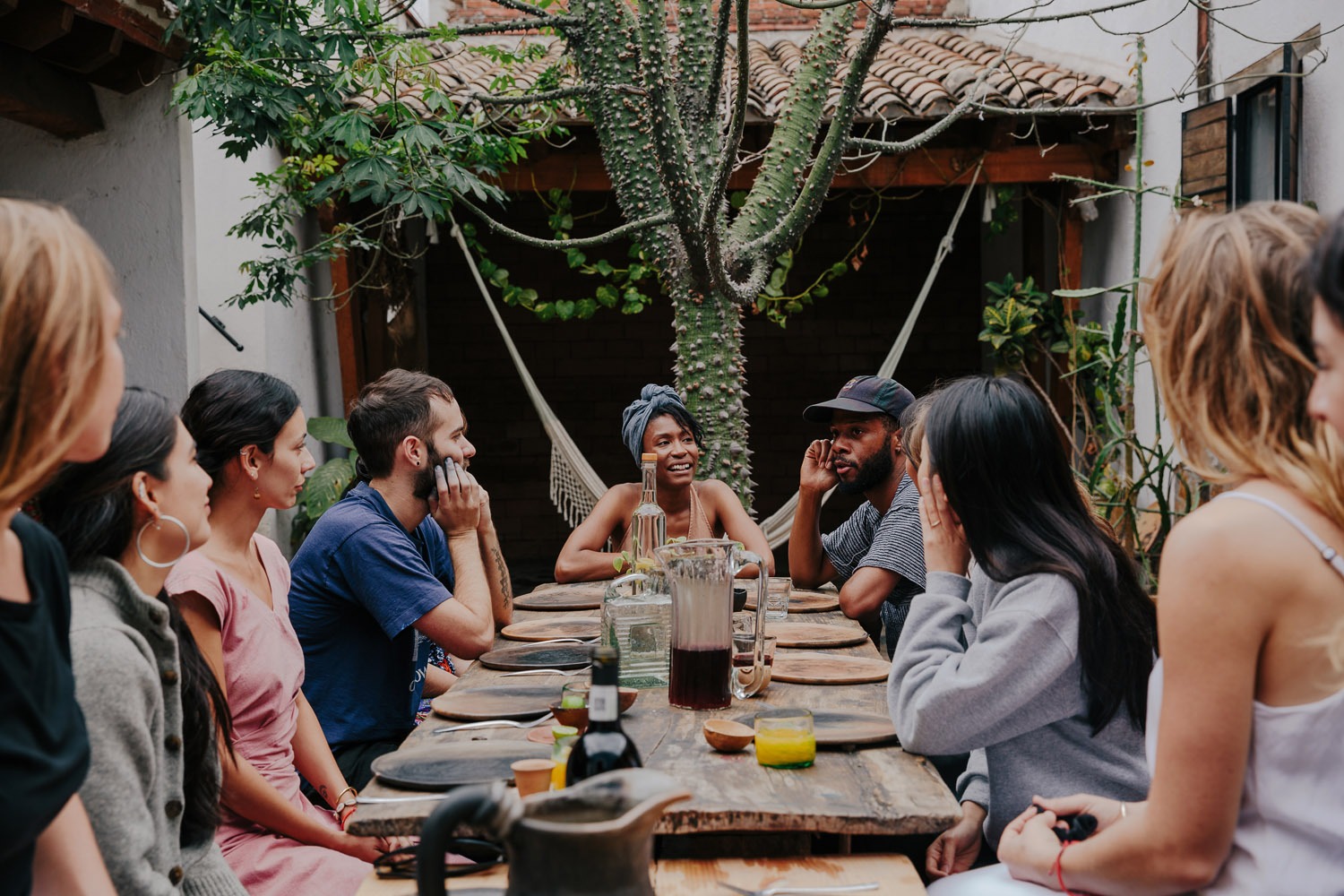 It was 4 years ago, right?
Yes. The house had been renovated about 3 years before I arrived. I can show you pictures…it was ver different…the woman who owns the house is Oaxacan, and she is a dancer and her boyfriend at that time was an architect and renovated it. Actually, it was his first personal project. 
Most of the structure of the house was in place, but it looks a lot different now than it did when I arrived. Even though the architecture is the same the interiors & design feels very different. Now it feels like more of  a communal space rather than a place where individuals are passing through. The courtyard, the energy, the plants…everything feels more like a complete home.
Close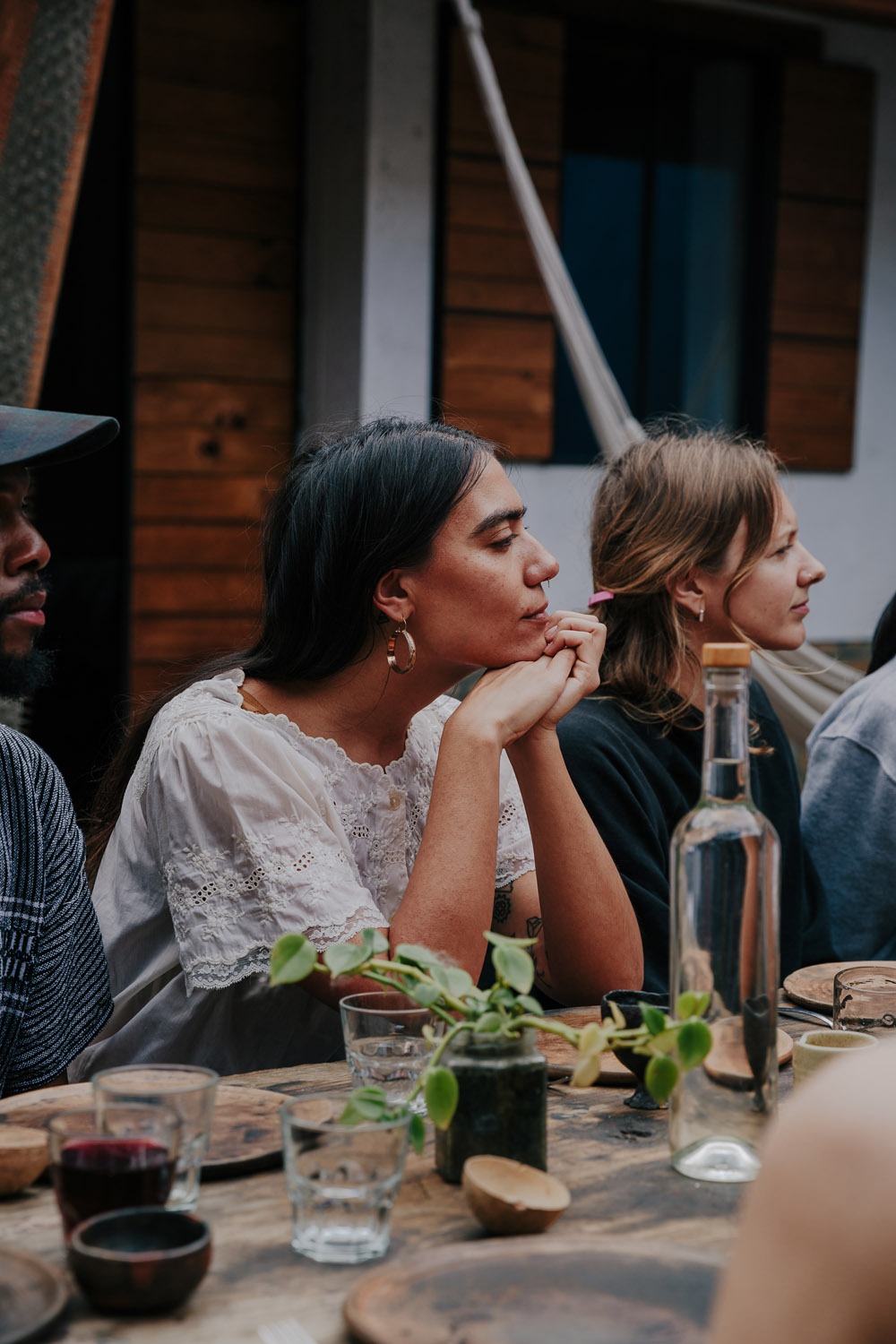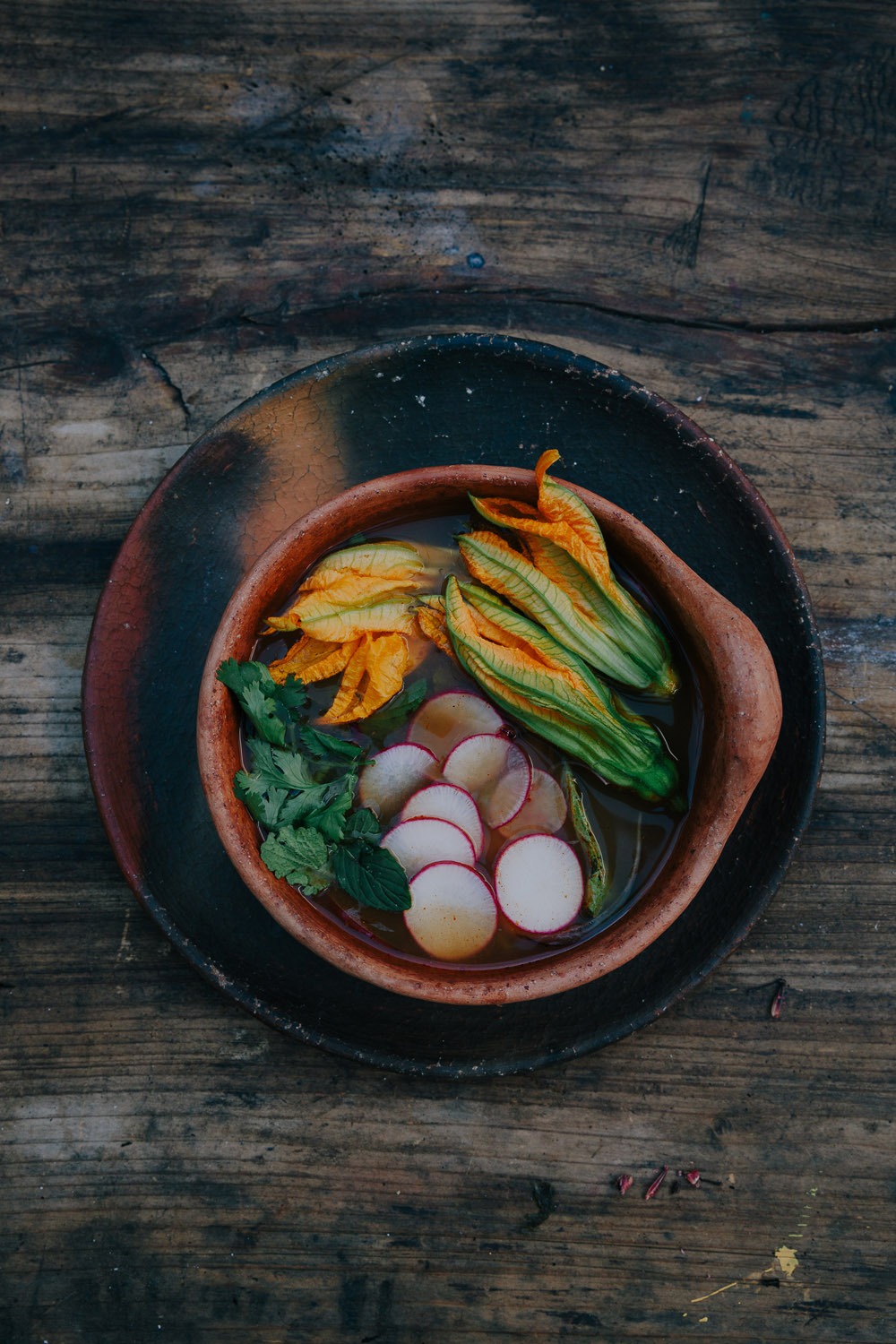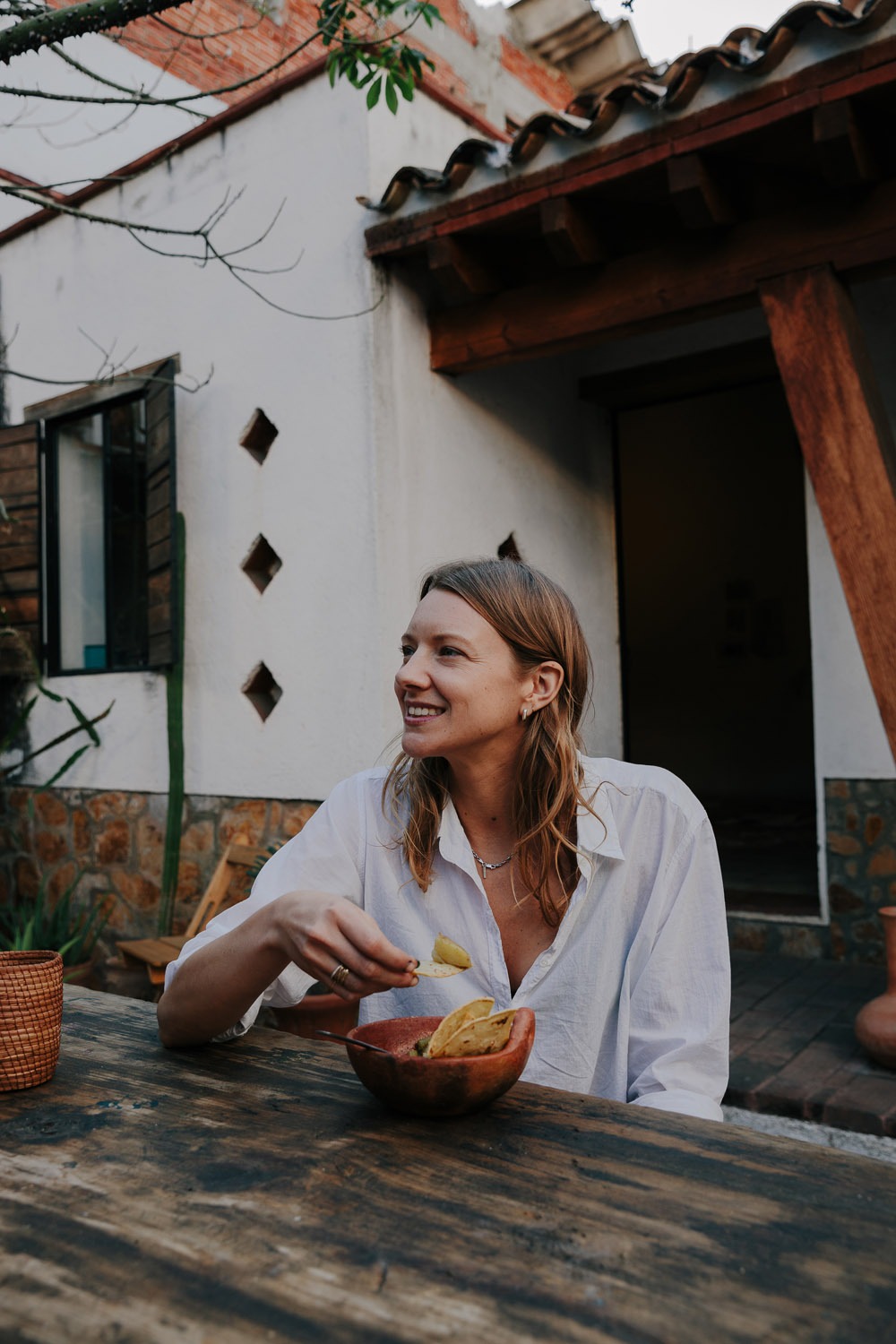 I am very curious about the tree in the middle of the house. I never saw that before coming to Mexico.
It's a Pochote…this tree is a very sacrad tree  (that is quite common in Mexico) they say that it connects the underworld to the heavens and the earth to the sky.   It's grown so much in the past years.
The rest of the plants…
A few things were here when I arrived, but I ended up getting more.

And the rest of the things?
All of the things —dishes, textiles, furniture— have been collected from around Oaxaca, antique pieces and pieces from artists and artisans and friends who work with the materials here. This is from an artisan that we work with —she touches her fingertips to the edge of a colorful tapestry—, the furniture is made by a carpenter we've just passed on the street one day —she laughs— some of the pieces are coming from a friend who is a designer here, a friend who is a ceramist,….So everything has a story that connects it to Oaxaca.
Close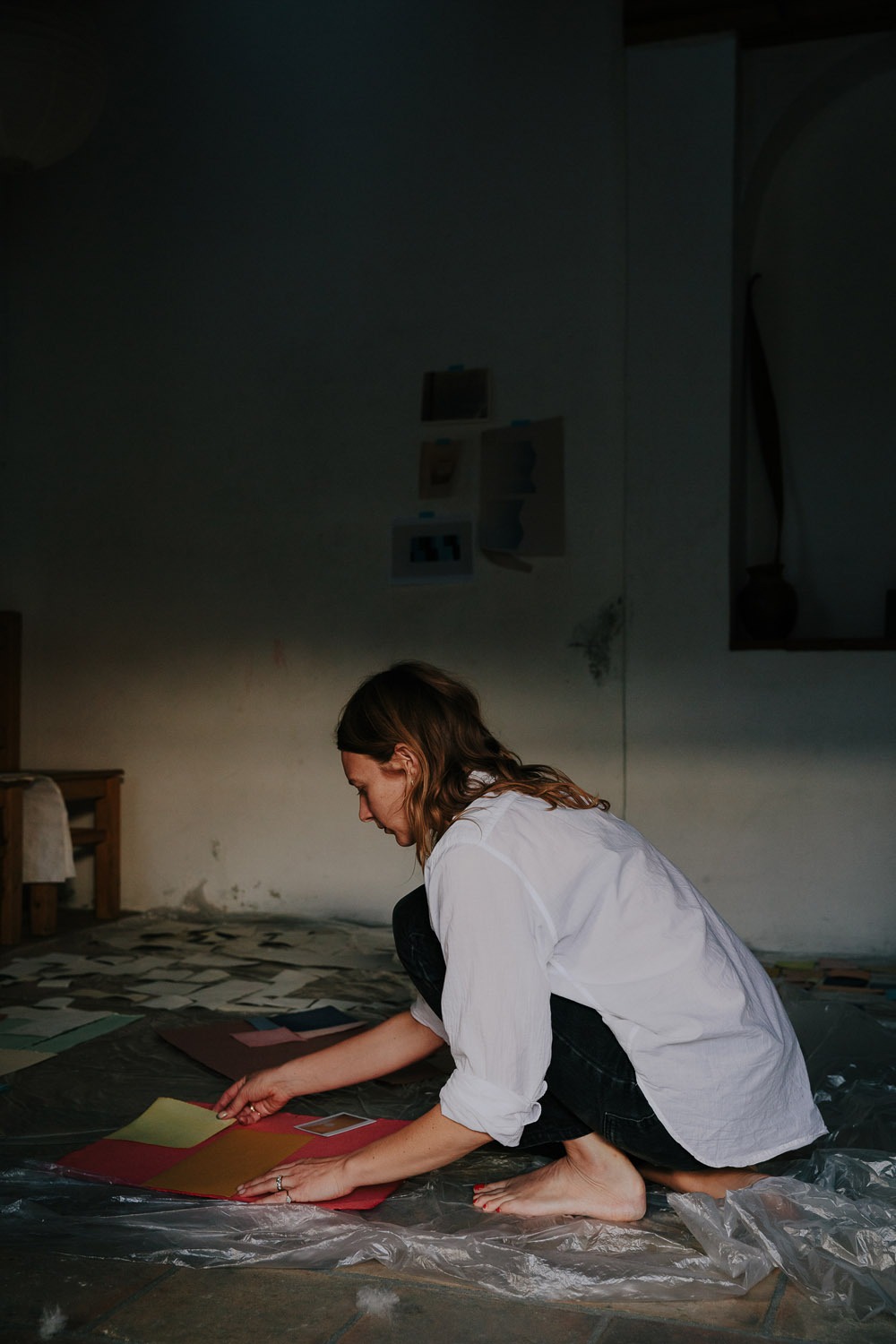 How do the residencies work?
They are 3 weeks-residencies. The residency is quite independent and people come here already with an idea of something they're going to work on
When they arrive, we sit down with each person individually and talk about what their plan is for their time, what they are interested in doing from there where might be interesting to explore, who might be interesting to talk to…how their plans might change or shift based on their experiences here or how their ideas or their work interacts with this place and how things are done or viewed here.
The schedule is fairly open. There's breakfast four days a week. We meet for a dinner twice a week and we invite various artists or others from Oaxaca to join us. It's more like a casual interaction than a formal presentation. The residents also present their former work in a group to each other when they first arrive; and at the end of the residency they present their current work to the public.
The residents —maybe because of the way the house is laid out— usually become very close friends and spend a lot of time together. Making dinners, going out…whatever.
Romantic couples?
You know, what happens in Pocoapoco stays here, is what I would say —and she laughs.
Close