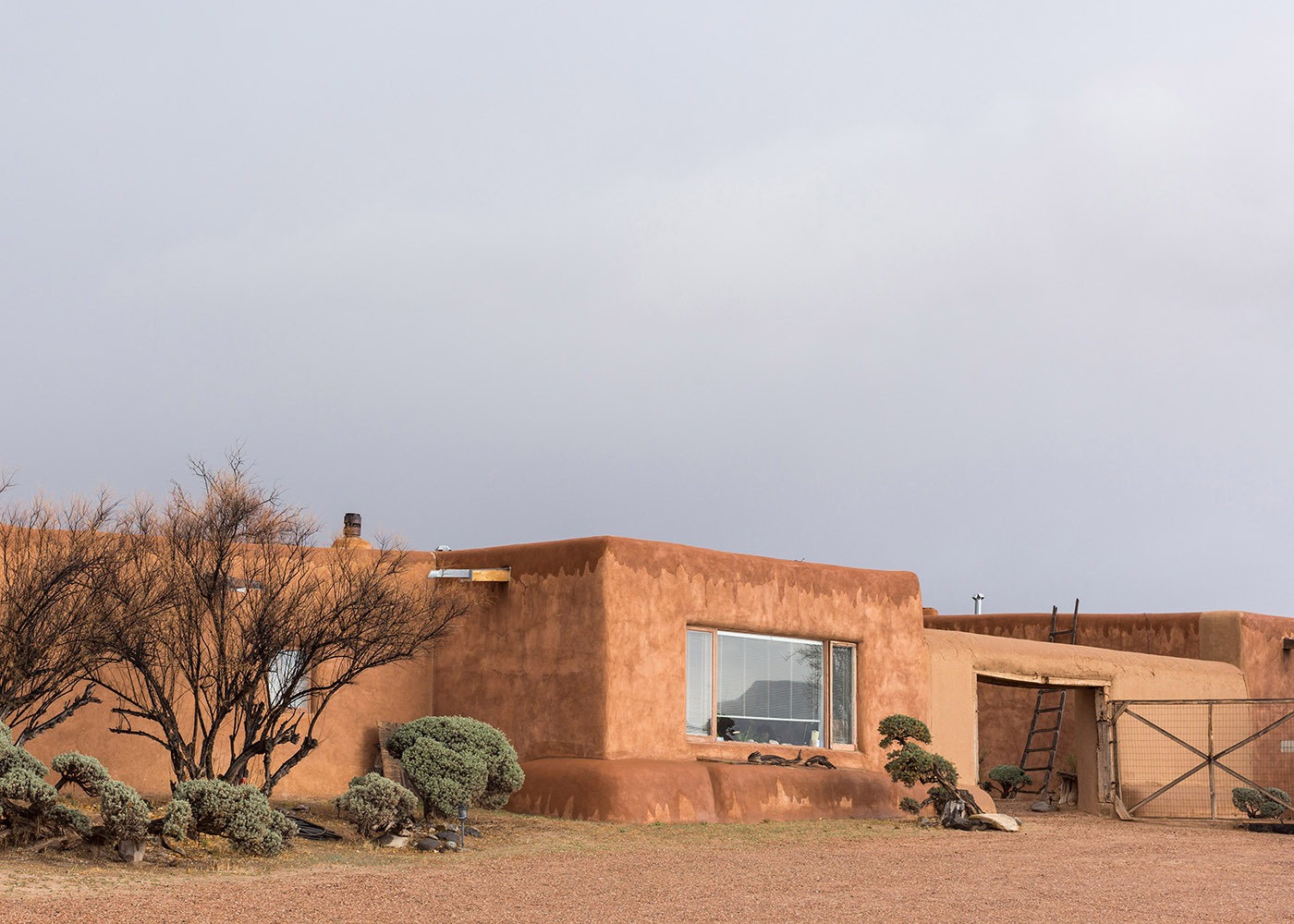 In the autumn of 1981, I sat in my car in the driveway of Georgia O'Keeffe's Abiquiú home. I had recently moved to Santa Fe after being hired as an Art professor and O'Keeffe had been the only female artist I had heard of during my own 1970's art school education. 
Her revisioning of her own life in New Mexico inspired me on my solo trip west. Now, here I was, imagining & rehearsing the possibility of a moment: when I would knock on her door and it would literally open. At first, Georgia O'Keeffe's home might seem an awkward choice for a magazine whose philosophy is "the life we share." As a matter of fact, American Painter O'Keeffe was an immensely private figure who carefully crafted her persona & shaped a perimeter between her public & private worlds.
Close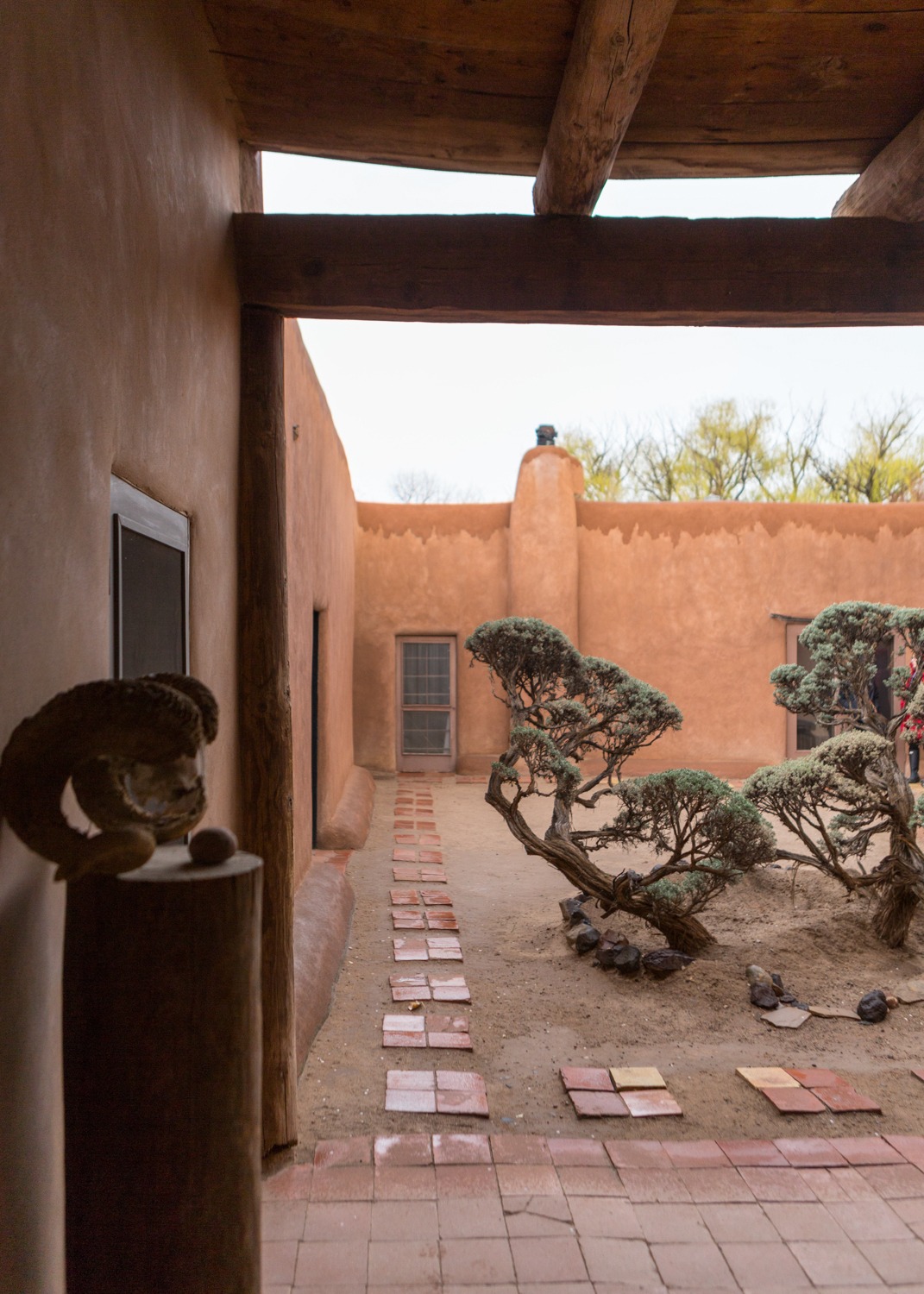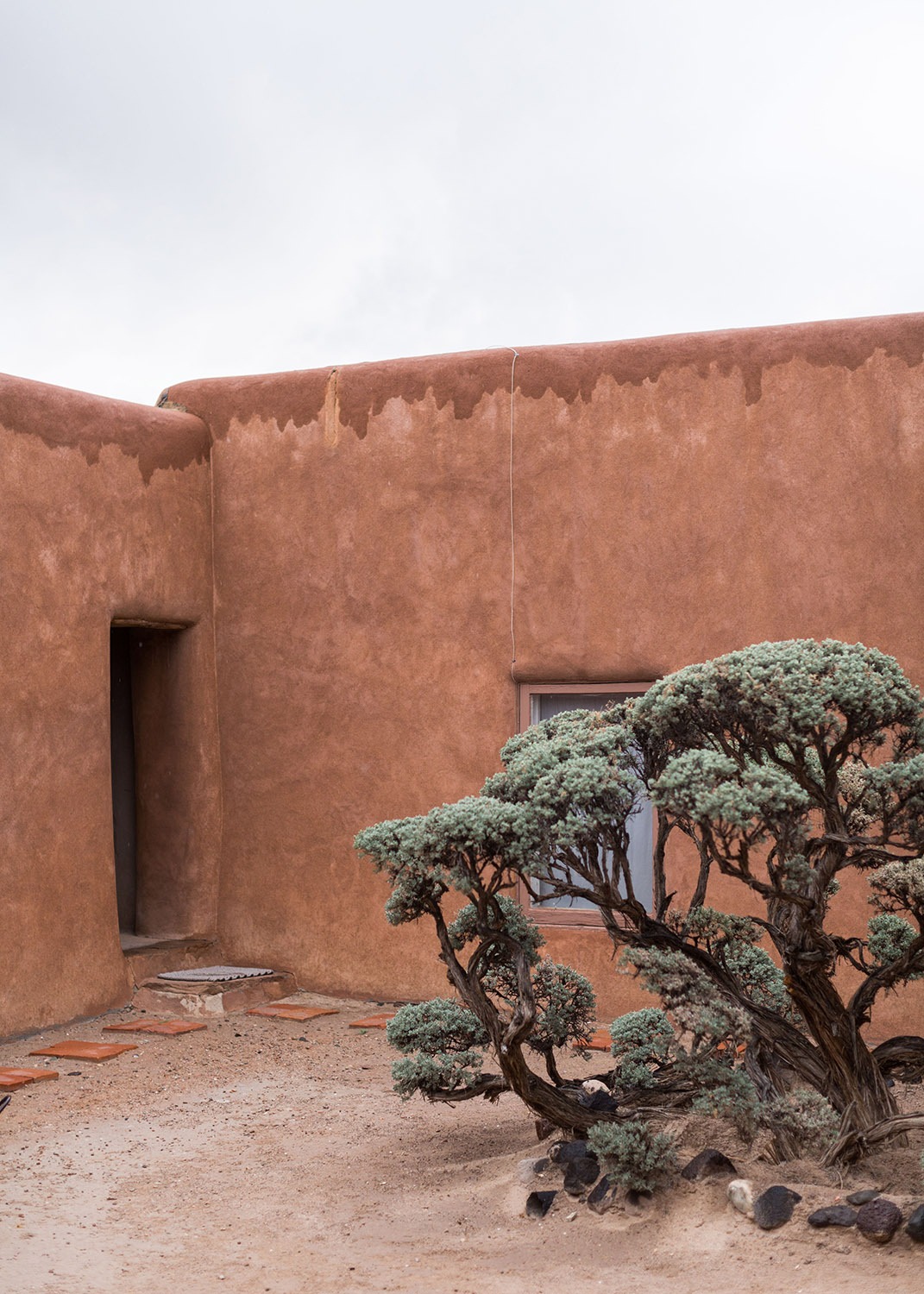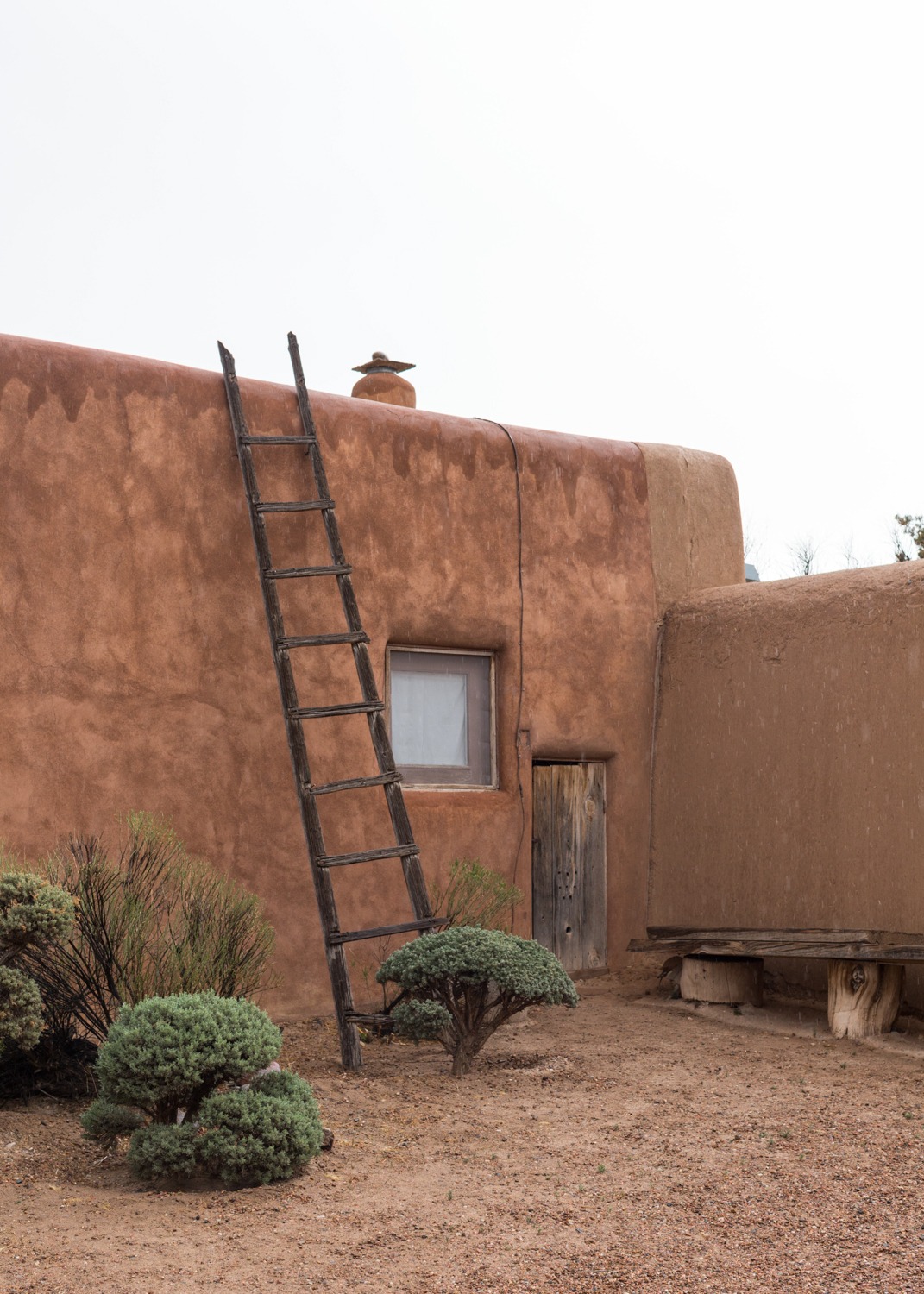 In a (successful) effort to manage these challenges as a very famous artist/celebrity for most of the XXth century, O'Keeffe moved to this remote northern New Mexico village of Abiquiu in 1946, following a decade of exploratory & extended visits to this region and the purchase in 1940 of the now famous traditional Adobe-style architecture Ghost Ranch house.
For the next forty years, these two homes were both the loci & the nexus of her practice, as she walked the hills sketching and painting. Often, she would also bring the material landscape back with her, through the mediation of bones & rocks which also became subjects of her canvases.
Close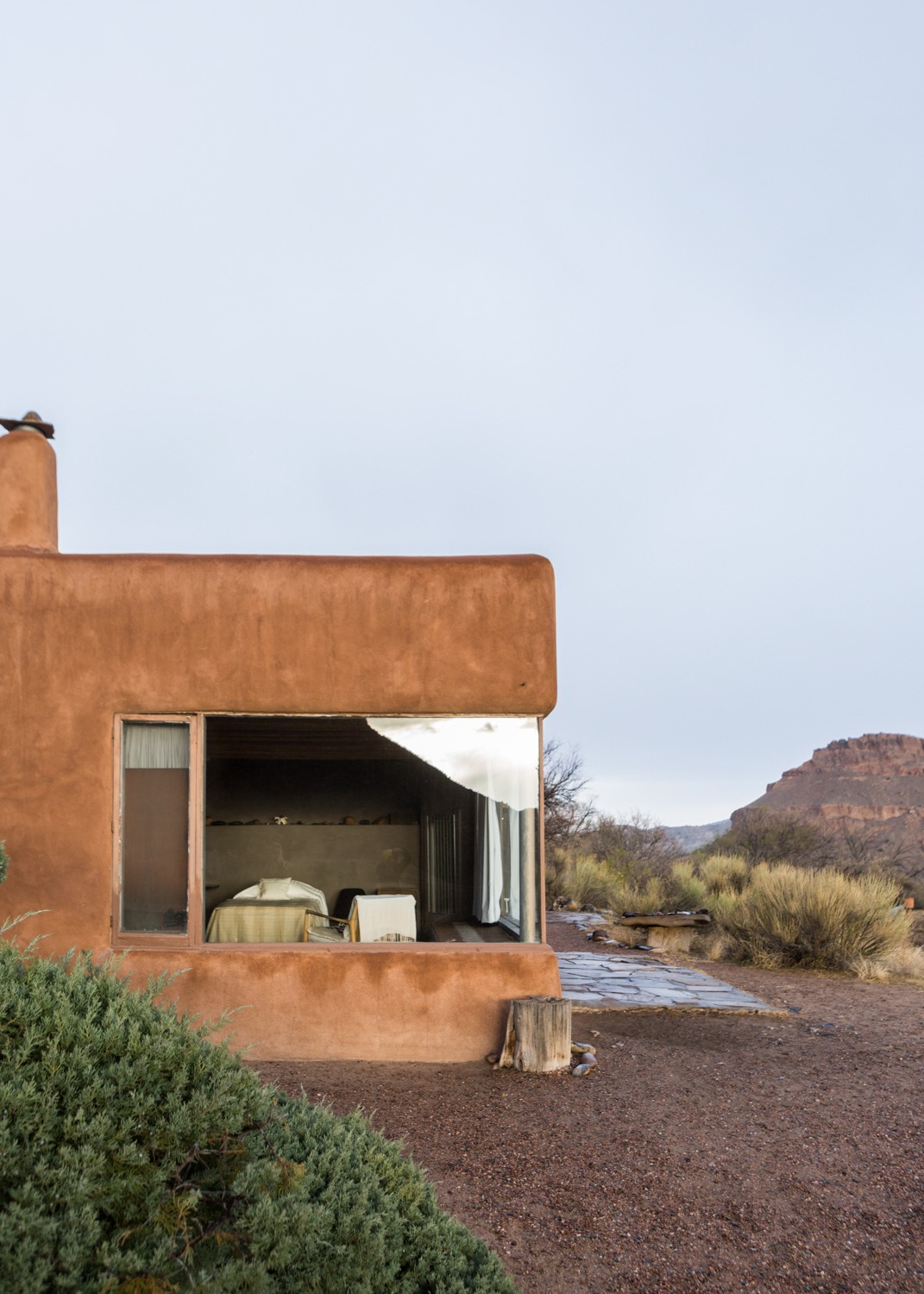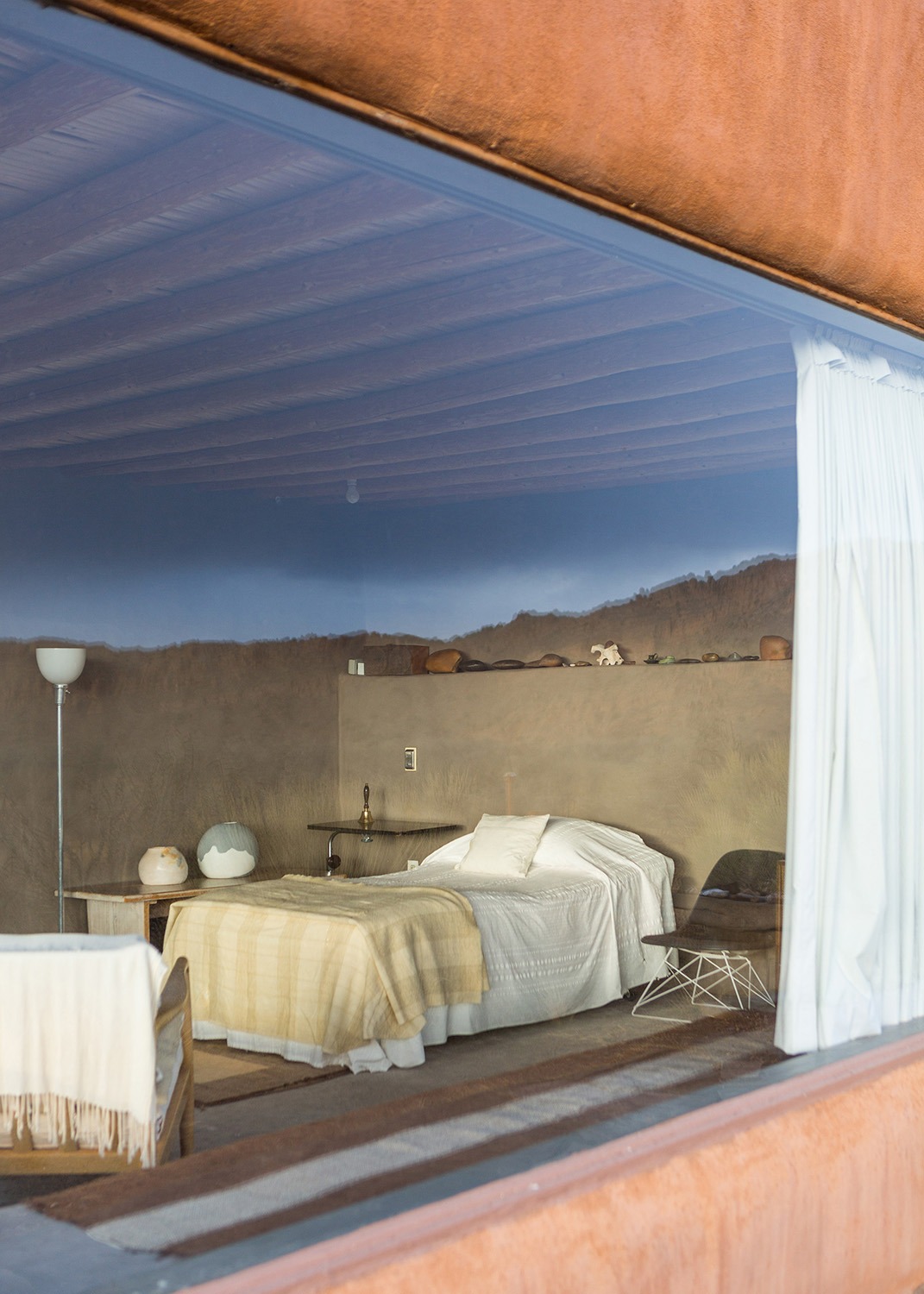 Most of the time, the concept of an "openhouse" usually invokes a large rambling generosity, a throwing open & out. With O'Keeffe, it is rather the gesture of considered restriction & specificity that shares her life & work with us. Her regulated intake of objects, views, design, activities and even people (those she would carefully opened her house to) are powerful experiences for today's visitors of a home in which "openings" are apertures to control exposure – what is brought in to make the image and what is left out to protect the process.  
In this way, O'Keeffe constructed & inhabited a very specific field of vision that aligned with and supported her art practice completely. From her remodeling of both casas, to the selection and placement of furnishings, to the layout of the Abiquiú kitchen garden, O'Keeffe was deliberate in what she wanted to see at each hour of the day, during every task performed, in each room she occupied. Her choices were uncompromised, rigorous and effective, eliminating interference from her field of vision. When visiting the Abiquiú house, one gets the sense she was never distracted.
Close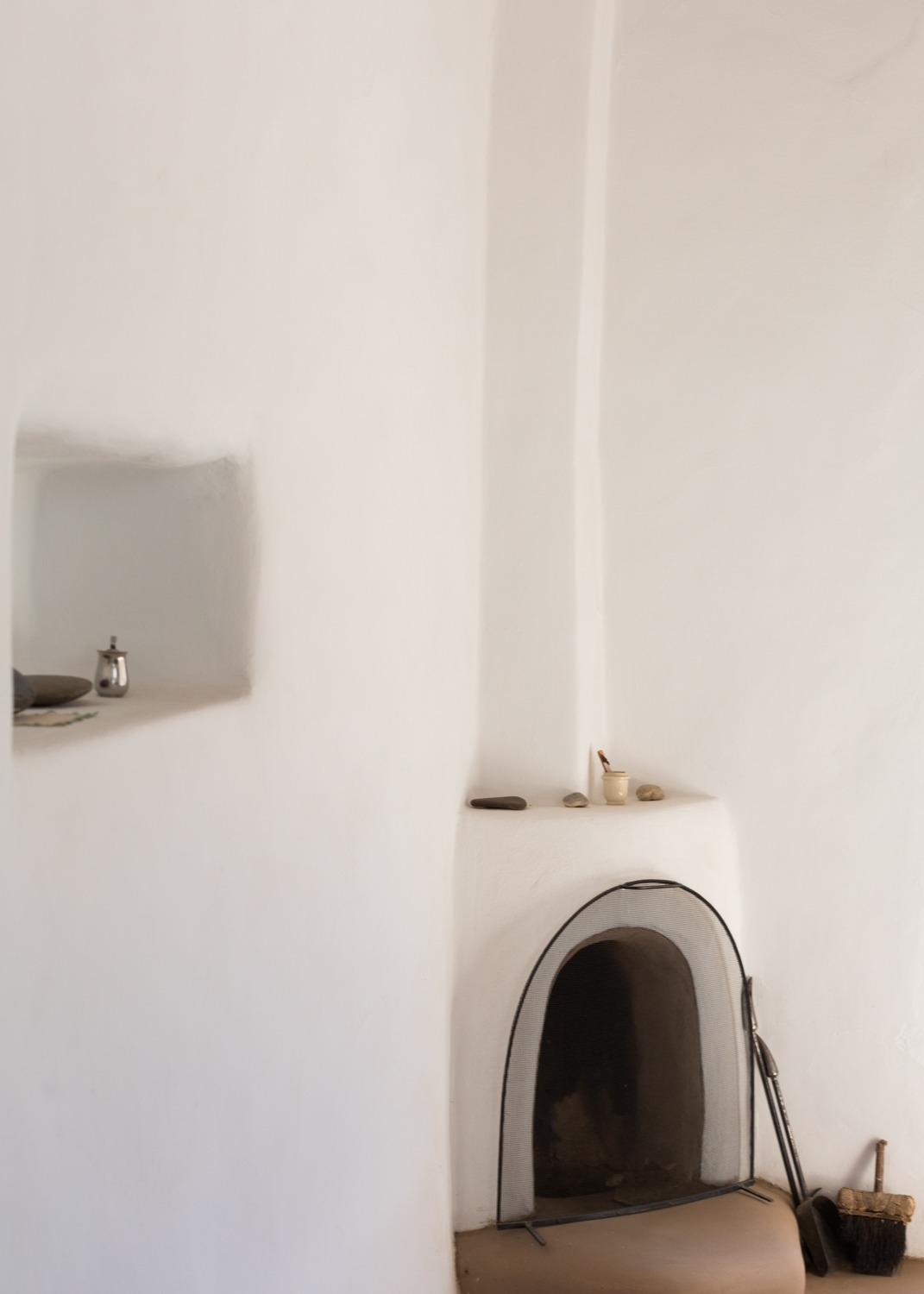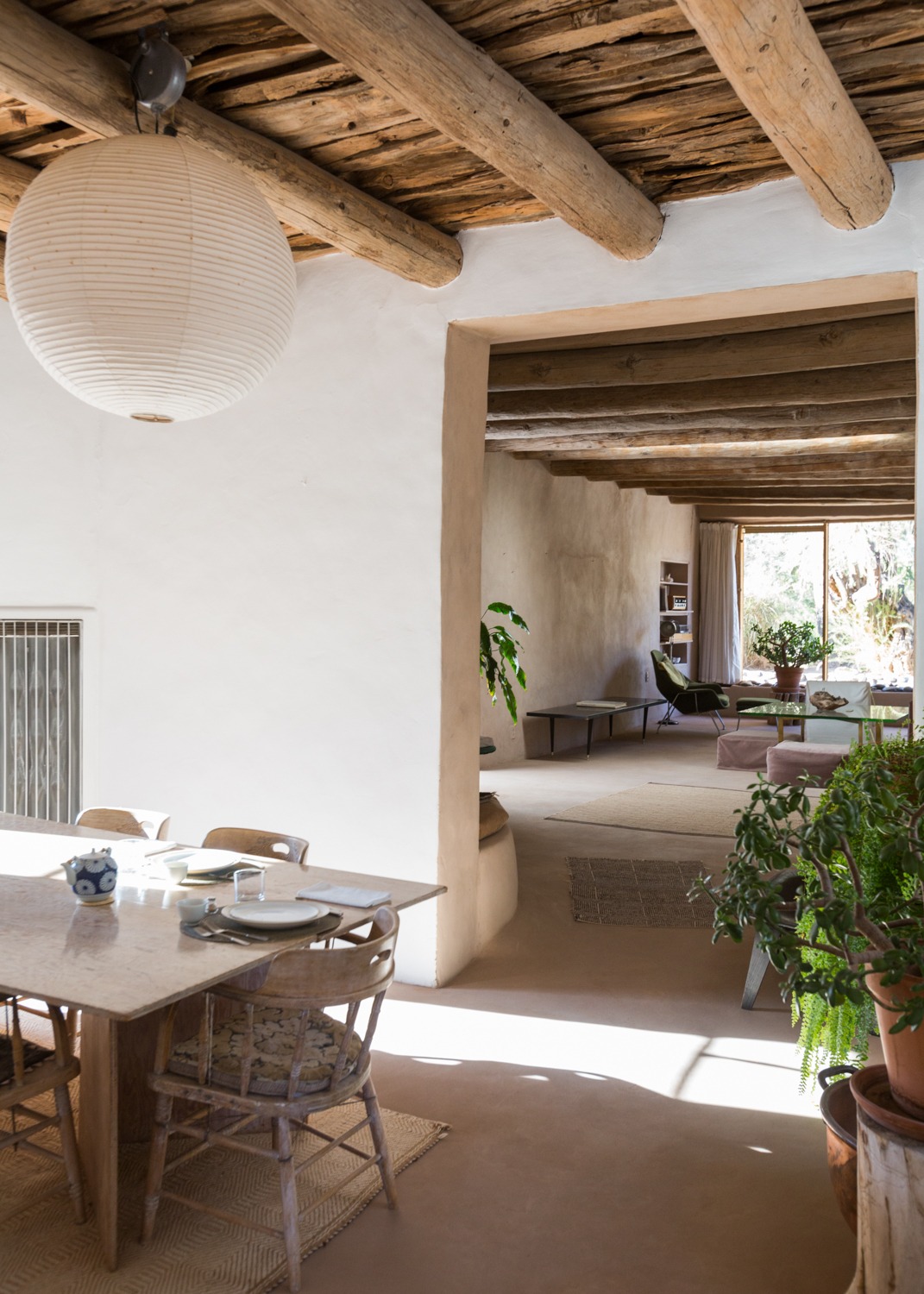 The house itself is a living-thinking container in which everything admitted exists in relationship to other things.  While strolling around the house, it is tempting to notice specific mid-century modern works, such as the Le Corbusier chaise or the Eames chair (some of these designers were friends of O'Keeffe). However, more than an inventory of modernist taste, it is actually the visual connections between objects that create an entanglement of O'Keeffe's ideas about form.
The faraway hills seem to hit up against the window, flattening into the paintings themselves.
The Bertoia Bird Chair in the living room visually reaches across the room to a collection of black stones then shapeshifts to a jagged shadow between hills, recalled from an O'Keeffe painting of the Black Place. These kinds of gestures of approximation or proximity were a way in which she thought about form. In The Georgia O'Keeffe Museum's "Pelvis IV" painted by the artist in 1944, we see the distant moon through the opening of a small pelvis bone held closely, both visually describing and conceptually aligning the reiterative shapes. One frames and rhymes with the other in O'Keeffe's abstraction/representation sleight-of-hand.
Close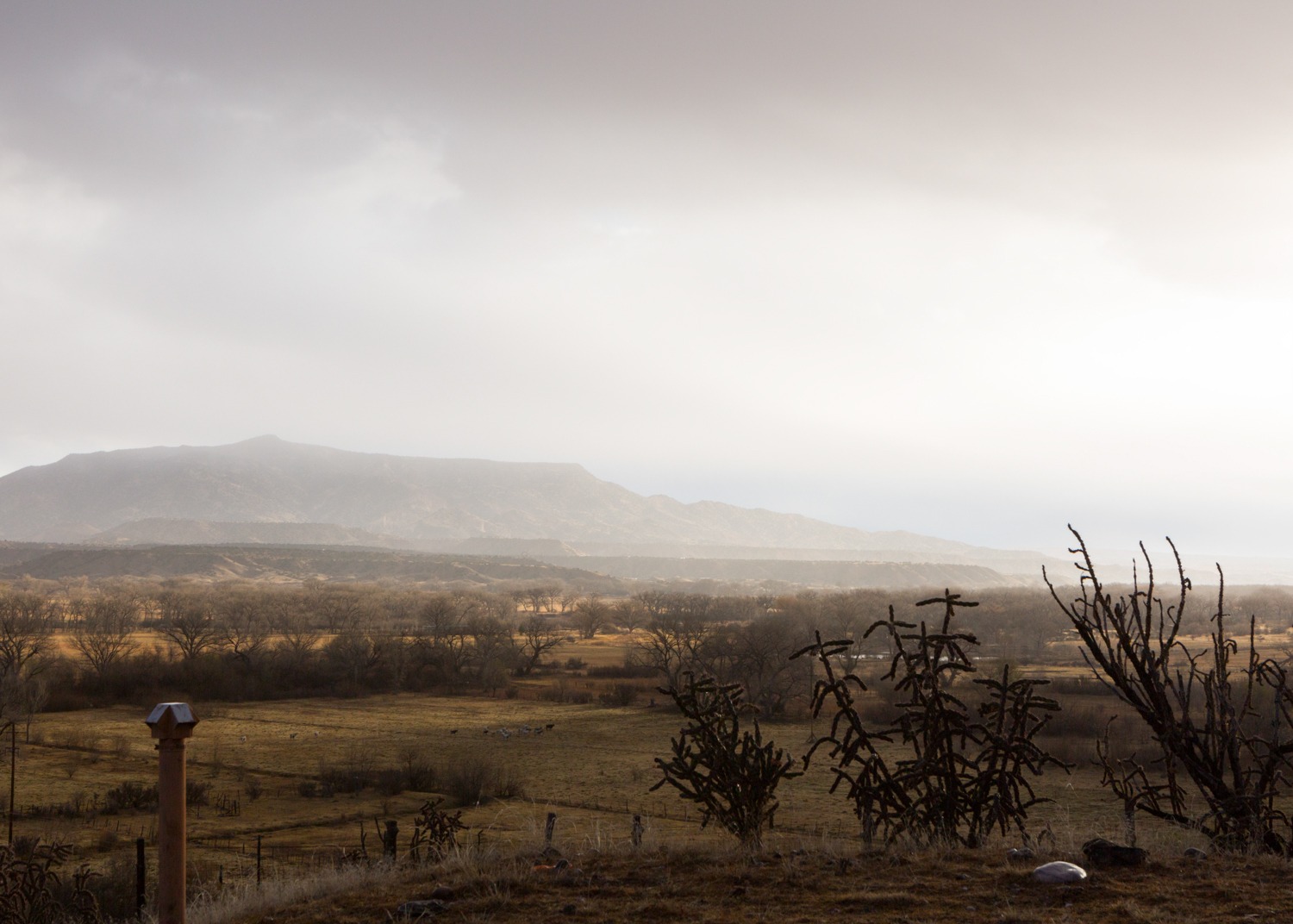 Windows & doors are the direct access to the world beyond this thinking container home-studio and O'Keeffe was very specific about orientation & scale. When the priority of her vision demanded studio windows of a size that exceeded the structural capacities and traditional application of adobe walls, engineered solutions were required. The two most iconic portals at the Abiquiú house are the large studio window & the courtyard door. 
O'Keeffe is both an iconic painter & an iconic personality whose personal story is sought as a cipher not only to her work but also as a curiosity – a visit to the house often begins as a pilgrimage.
Most of the time, a house is situated for views, a sublime vista rush-of-space that pulls the viewer's focus dramatically across the threshold and out. In contrast, O'Keeffe chose a house that would sucks the views in to connect with other things in her space. The faraway hills seem to hit up against the window, flattening into the paintings themselves. Likewise, although the courtyard door is a passage to another room, it more importantly functions as a flat dark shape that anchors the light of the expansive adobe wall. O'Keeffe painted that door approximately twenty times between 1946 and 1960, always tightly pinning that dark shape.
Close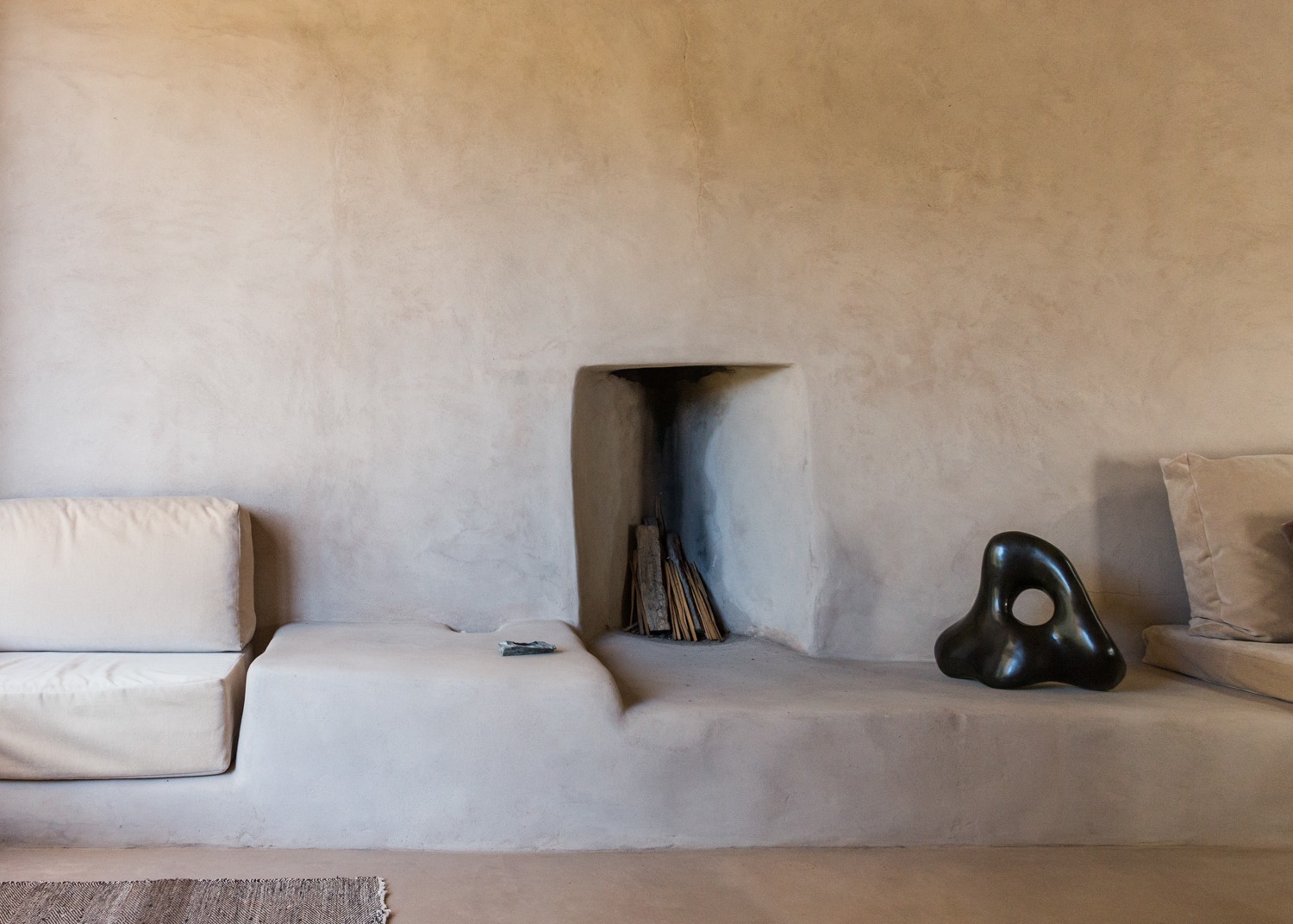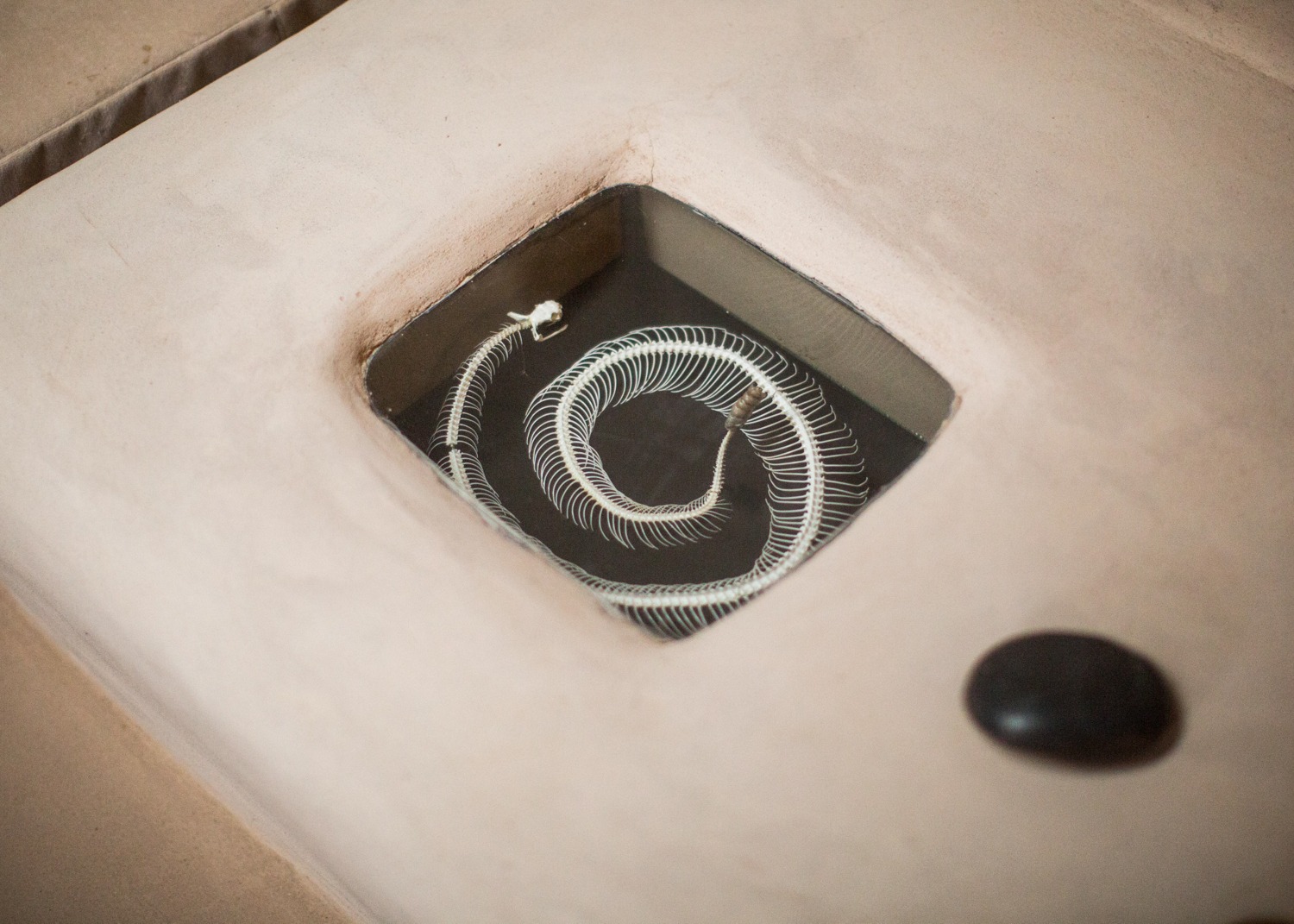 These architectural elements function in three-dimensional space but O'Keeffe's concern had always been more about clarity of shape & compositional position (her paintings prioritize the two-dimensional). That meant she could sacrifice gestural or atmospheric effects and prioritize the touching contours of one shape against another, always meeting on the same plane rather than overlapping or dissolving into each other. The same applies to her home : without clutter, relationships are their most clear, the eye never wanders amidst an accumulation of things. They are visually sorted & located with consideration for their connection with the next object.  The eye moves from one thing to the next, much like stepping on stones crossing a river.
Close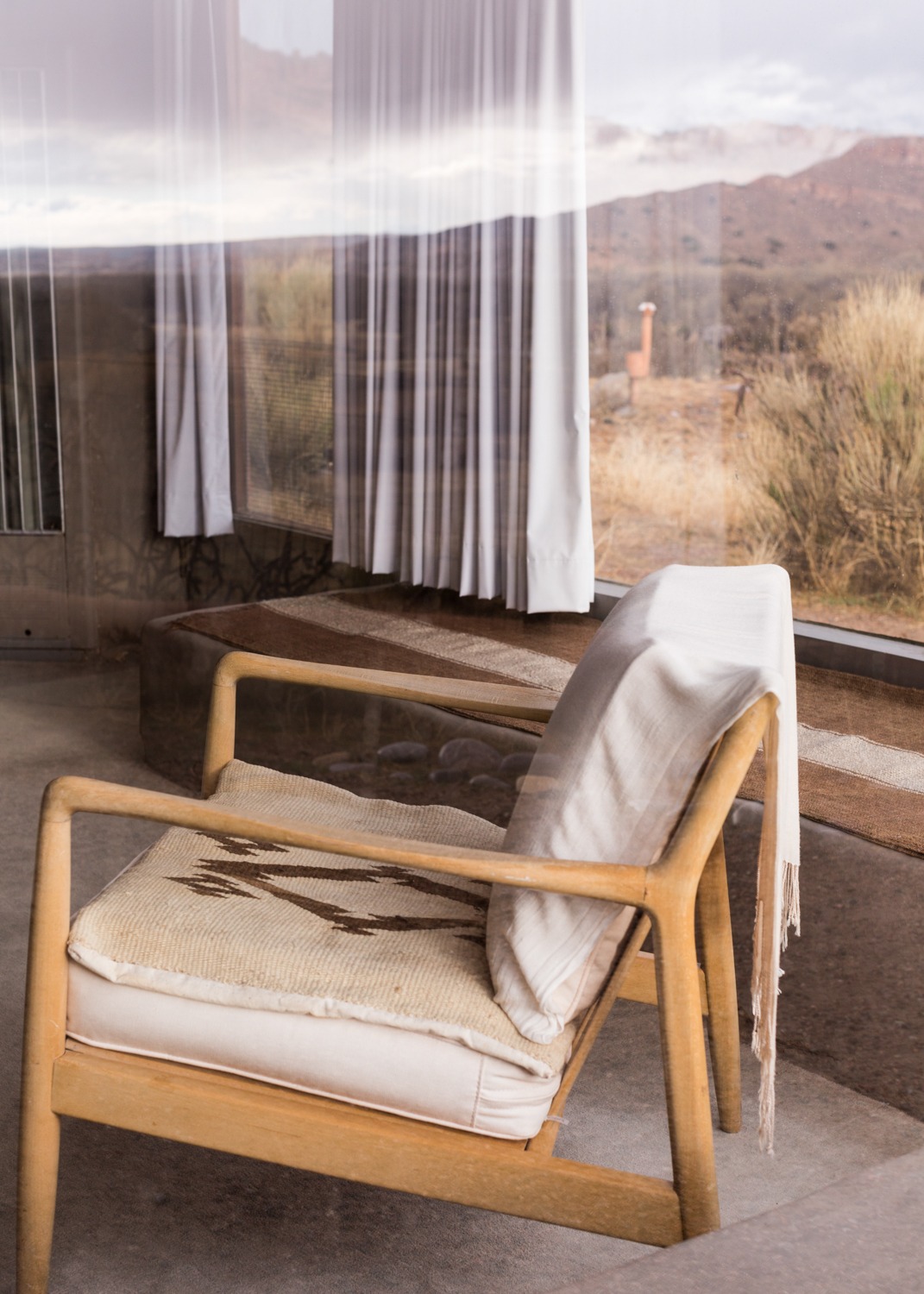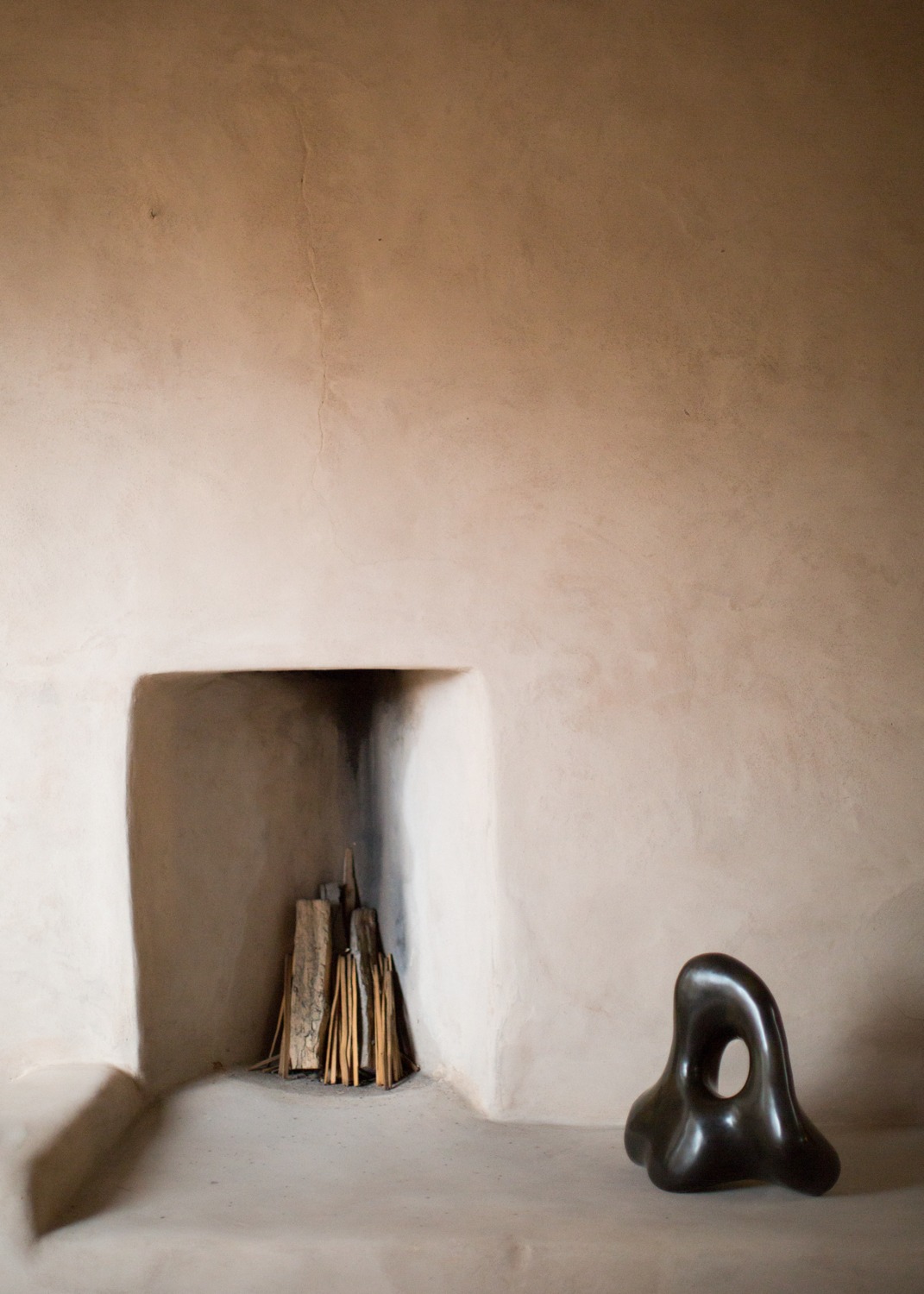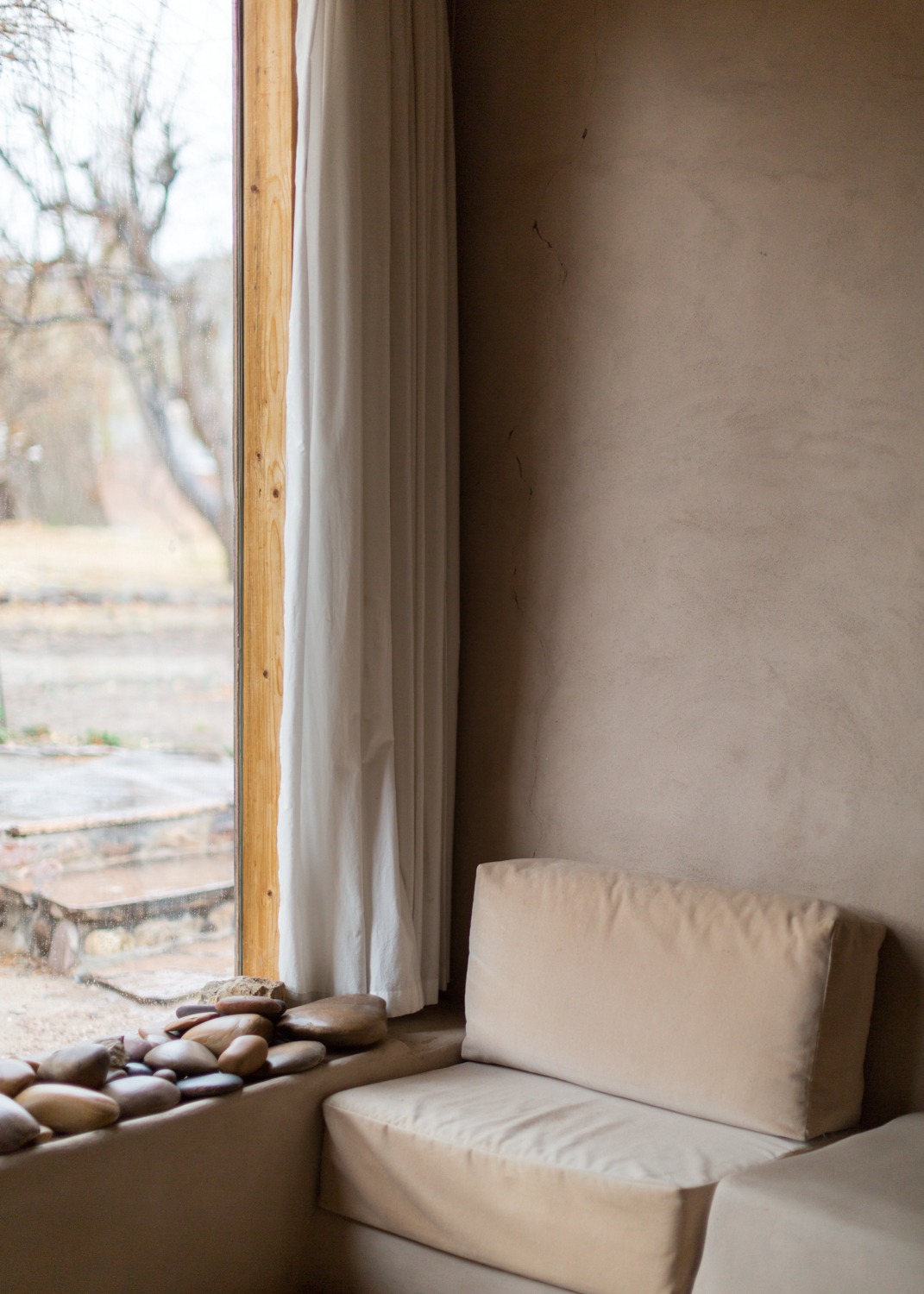 O'Keeffe is both an iconic painter & an iconic personality whose personal story is sought as a cipher not only to her work but also as a curiosity –  a visit to the house often begins as a pilgrimage. The great thing about going there in person is really about experiencing O'Keeffe's grounded & lived aesthetic rather than projecting an imagined person. All rooms remain much as they were when O'Keeffe moved to Santa Fe in 1984 while the museum is currently beginning to reinstall her "working" studio.  Extending the experience, a visit to nearby locations such as the White Place or Cerro Pedernal (both familiar places found through her paintings) together with Georgia O'Keeffe Museum in Santa Fe and a day in the unsurpassed northern New Mexico landscape will for sure open visitors not only to O'Keeffe's life & legacy but open them to connections across form & space, painting & life, artistic reach & rigor. 
I did not get out of my car that day in 1981. I did not knock on her door. After sitting in the driveway of Georgia O'Keeffe's Abiquiú house for 45 minutes, I drove back to Santa Fe.
Close