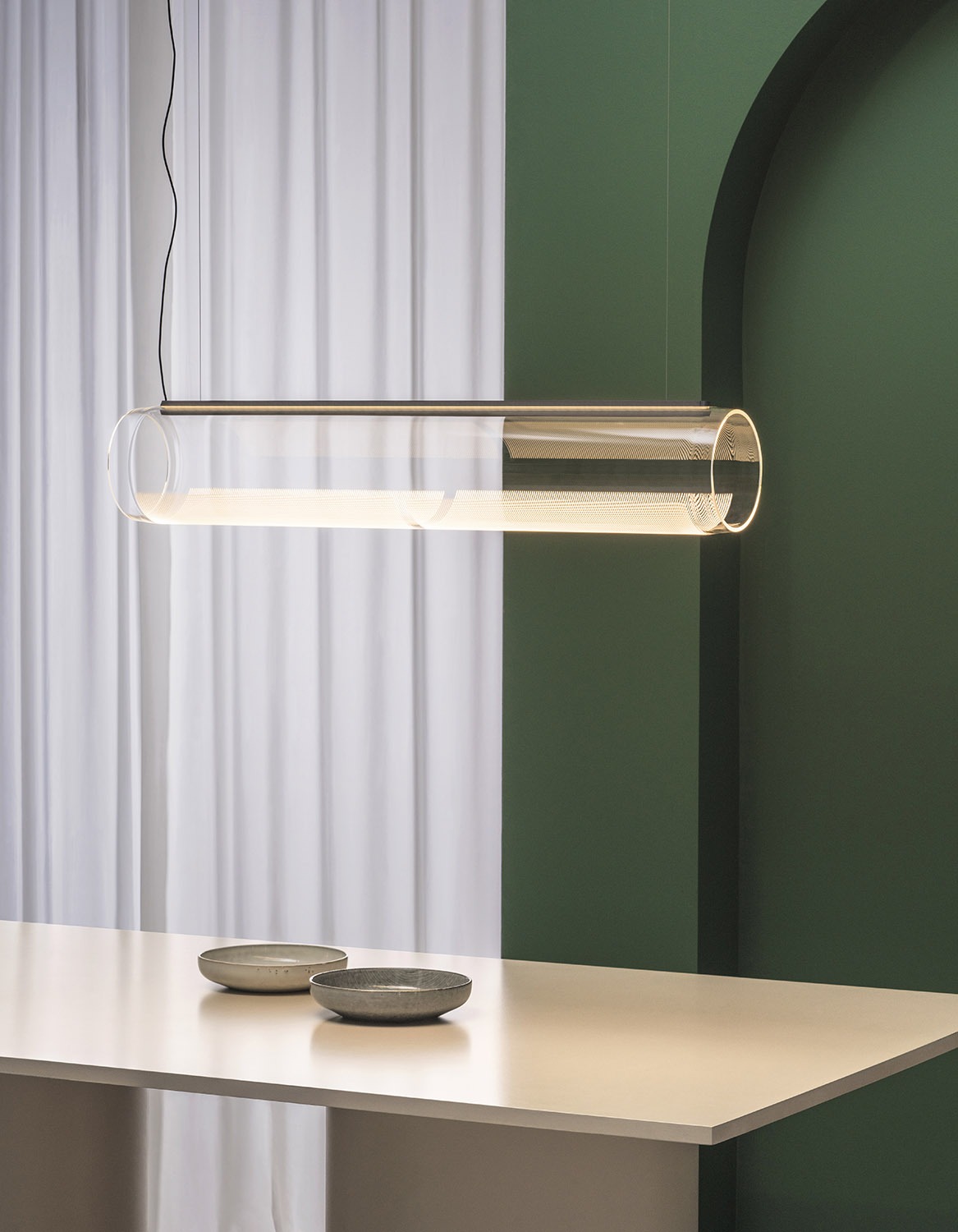 When I was little, I was scared of the dark. Dusky shadows awoke feelings of unease. I remember waking up in my room while my parents were in the lounge, watching TV or having a drink. It is odd how switching on the little bedside lamp made me feel snug and protected, as if in a safe haven.
Light is a beam that we can only embrace, accompany and magnify. The design of the form used to radiate it determines the strength and projection of its rays. For Stefan Díez, the starting point for the creation of the Guise lighting collection was to explore the link between luminosity and transparency. In his work, he tends to seek integral design systems, in this case aspiring to achieve total internal reflection.
Close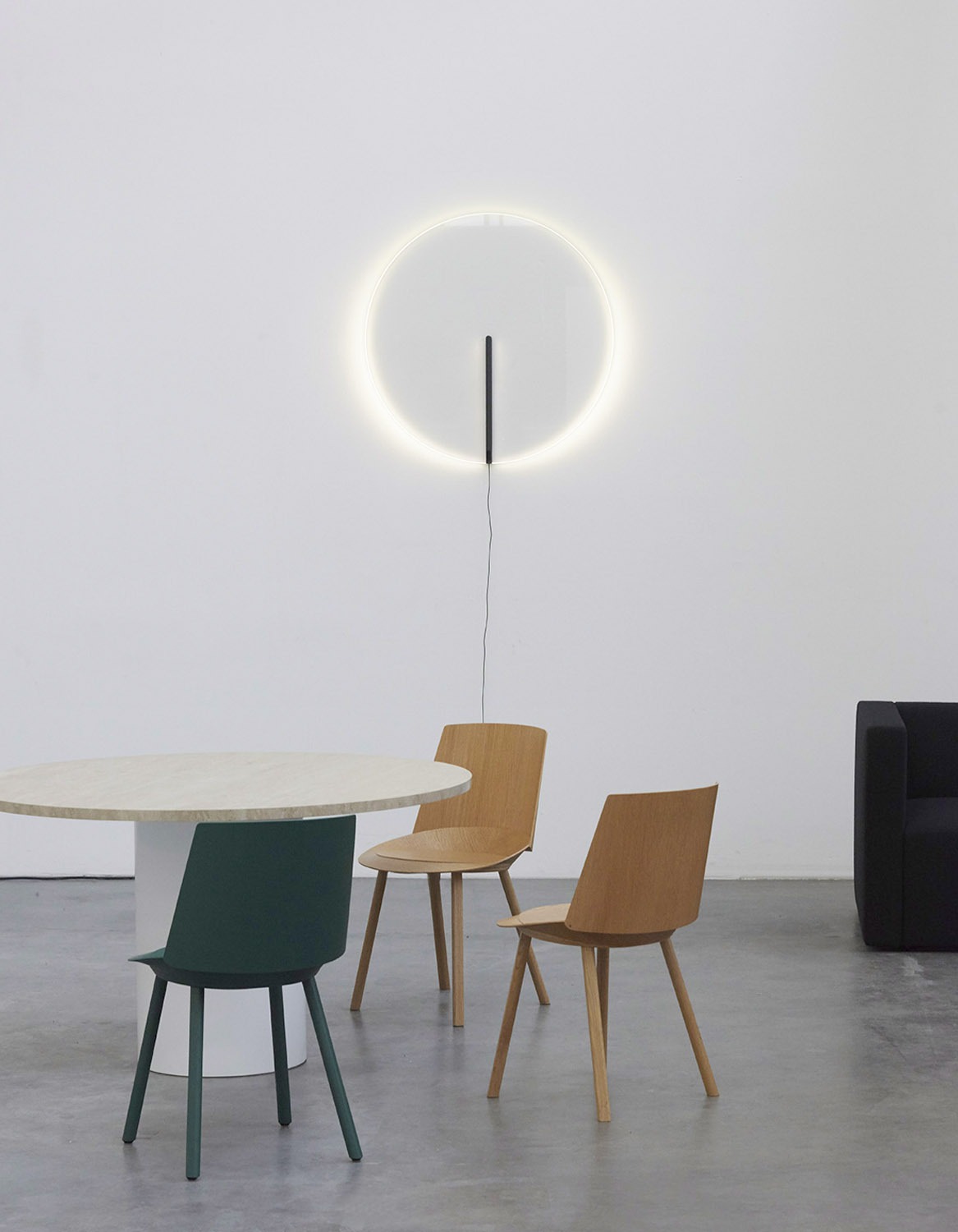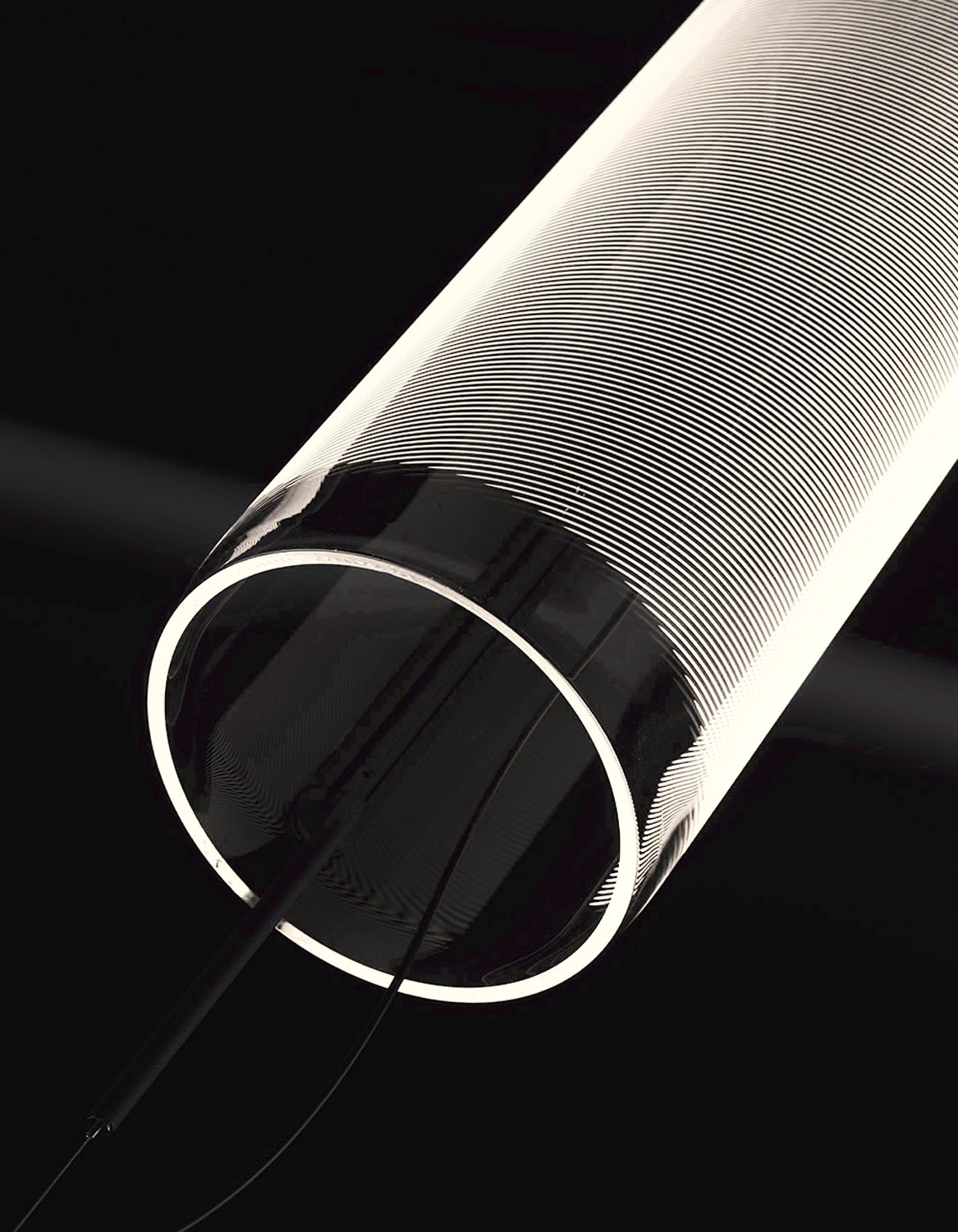 Based on the idea that light is invisible until it reaches an edge, he chose glass as the material to moderate this relationship. It is no easy task to try and shape light through transparency, but Vibia and the designer both enjoy setting themselves a challenge as a way of coming up with innovative solutions. The initial item that was designed for the collection is a disc-shaped luminaire fixed to a wall that acts as a reflector, transforming the disc into a celestial body that floats in space, radiating a perimeter halo of light. In the case of the tubular luminaire, the beam of light travels through the cylinder, only becoming visible when it reaches the pattern engraved in the glass, the reflective material in this sinuous version.
The mystery of light, its origin, form and perception have all been studied and analysed in the field of philosophy for centuries. Depending on the form it takes, this then determines our thinking and our world. Vibia designs products and generates languages that are conceived to interpret light. If Platon's allegory of the cave teaches us that shadows distort our perceptions and suffocate our capacity to think, it is only through clarity that the world and its complexity can be understood. I am no longer scared of the dark, but light continues to be my refuge. Vibia sums it up like this: life is all the more beautiful when light forms part of it.
Close