Three hours' drive south of Sydney, we take a sharp left turn off the Princes Highway and the final approach to Bendalong winds through the Conjola National Park. The scorched Australian bushland here is in recovery.
A year ago, ferocious fires ravaged the east coast with unprecedented intensity. Now tall, thin, charred trunks interlace with fresh natives and grasses, while fuzzy young eucalypts have resprouted vigorously. These layers of luminous green against burnt lumber are eerie, hopeful, defiant. Within minutes, we reach the small coastal town, the House at Flat Rock comes discreetly into view and Billy Maynard and his partner Athena welcome us at the driveway. 
Close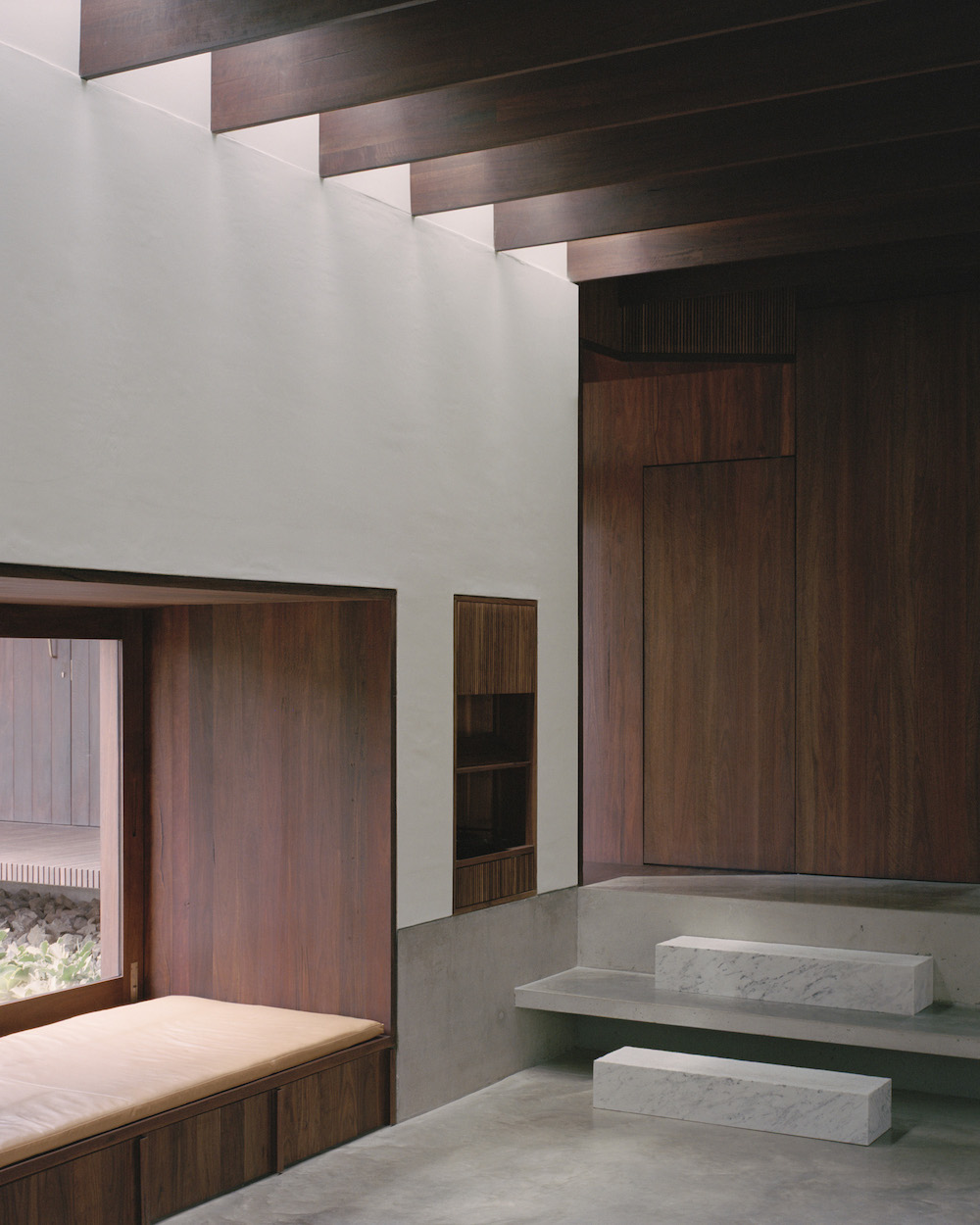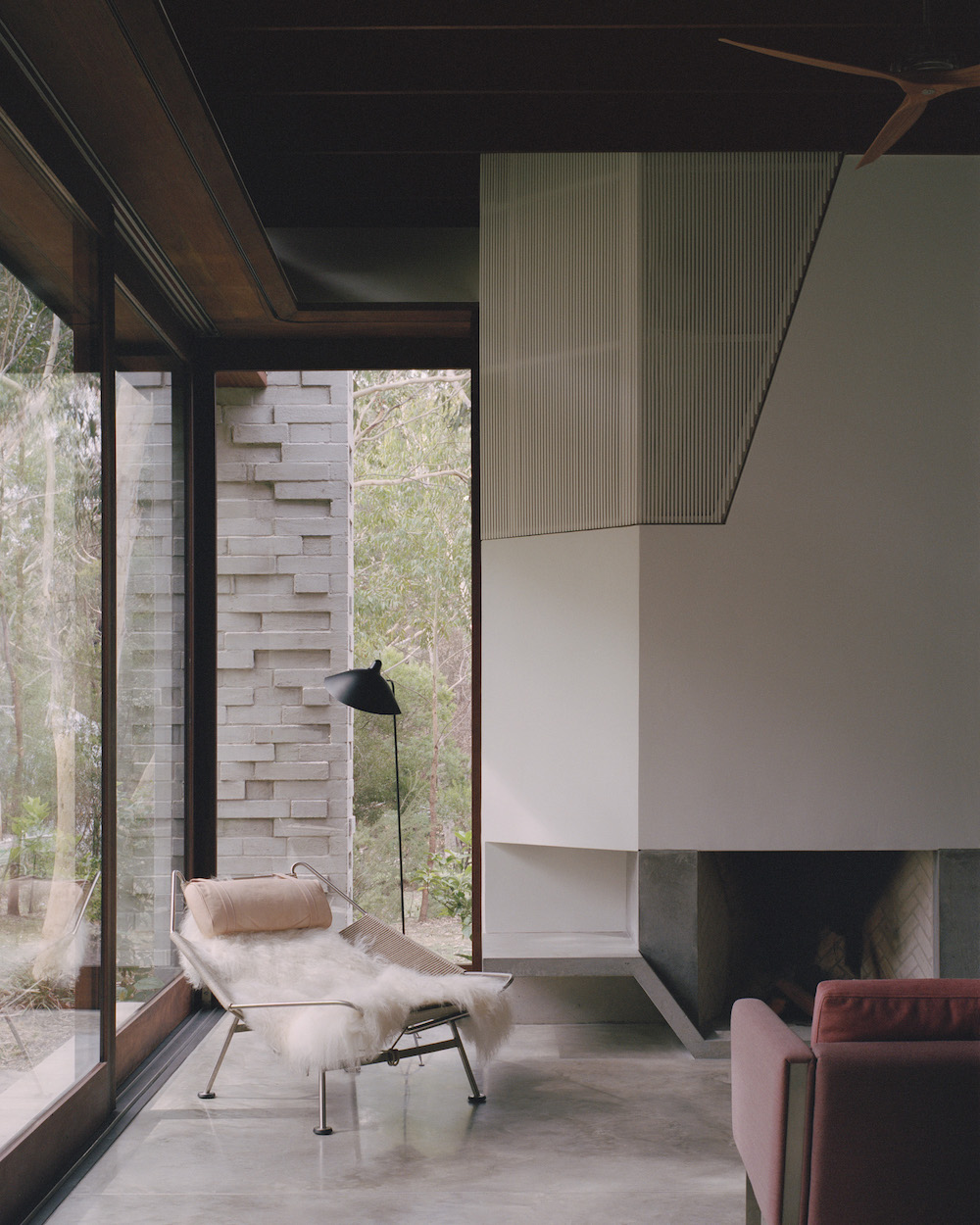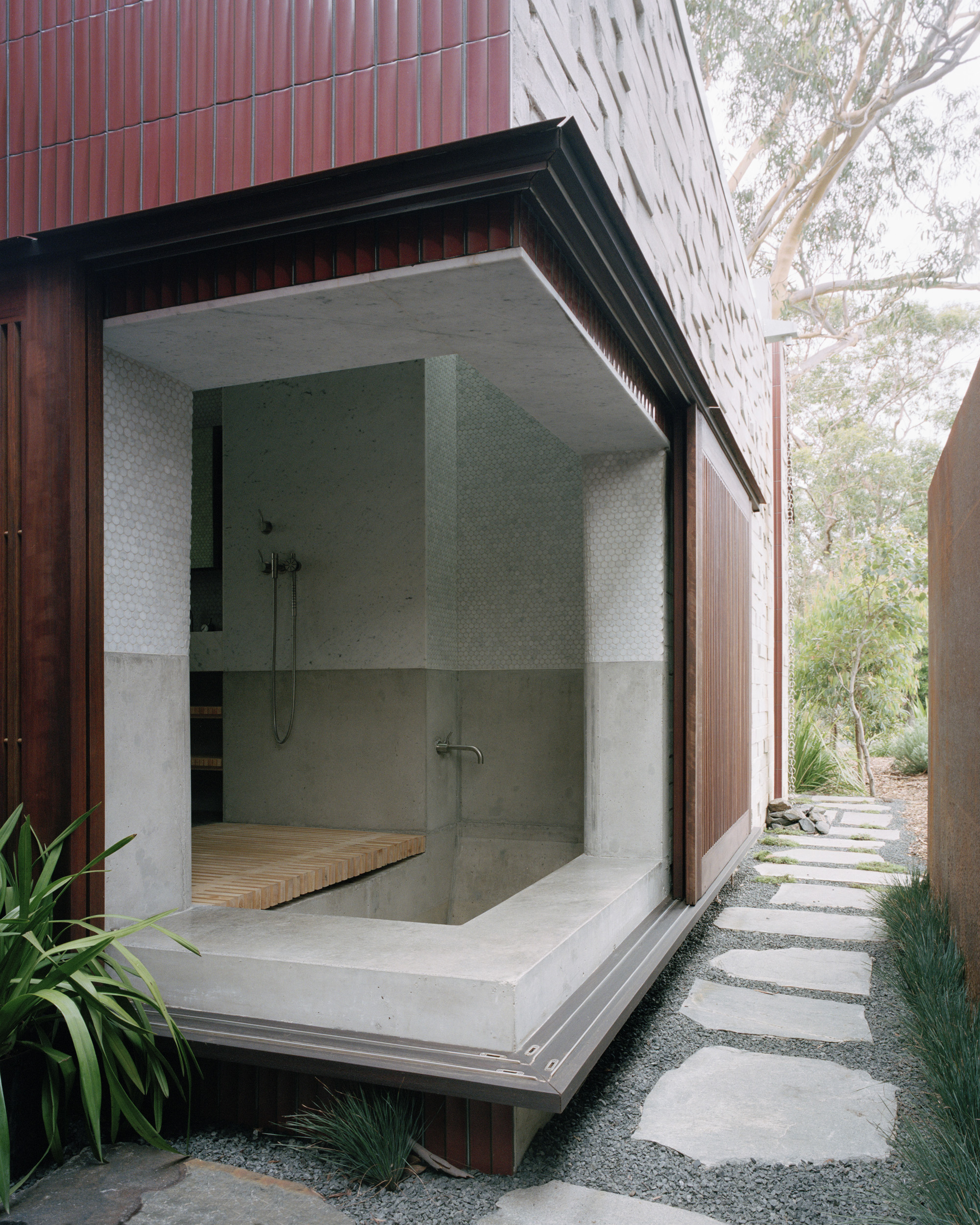 Billy came to architecture from an established background in art, working in photography and film, both in Australia and internationally. Along with a cinematic sensibility, he has a refined interest in food and an even more vigorous appetite for architectural history. The private commission for a house in Bendalong was tantalising in many ways: a familiar site at Flat Rock Beach, just north of Bendalong, intimately known through numerous surfing holidays; a modest but profound brief for a getaway home, quiet and connected with nature; and the opportunity to think through the architectural support for a deliberate life in this magical landscape. 
Mediating between the national park and the cultivated wild garden, the architectural setting invites a heightened experience of nature, accentuated through artfulness and abstraction.
A grove of mature olive trees marks the entrance to the block and anchors a wild meadow. Framed on three sides by semi-open walled walkways, this space offers a generous prospect to the street and a green centre, alive with energy, around which the living and sleeping pavilions step up and orbit. We take a gentle stroll past the thickened wall of the entry passage, then pause where a solid hardwood door pivots open to an intimate, monochromic black chamber, then up a couple of steps to the living pavilion.
Close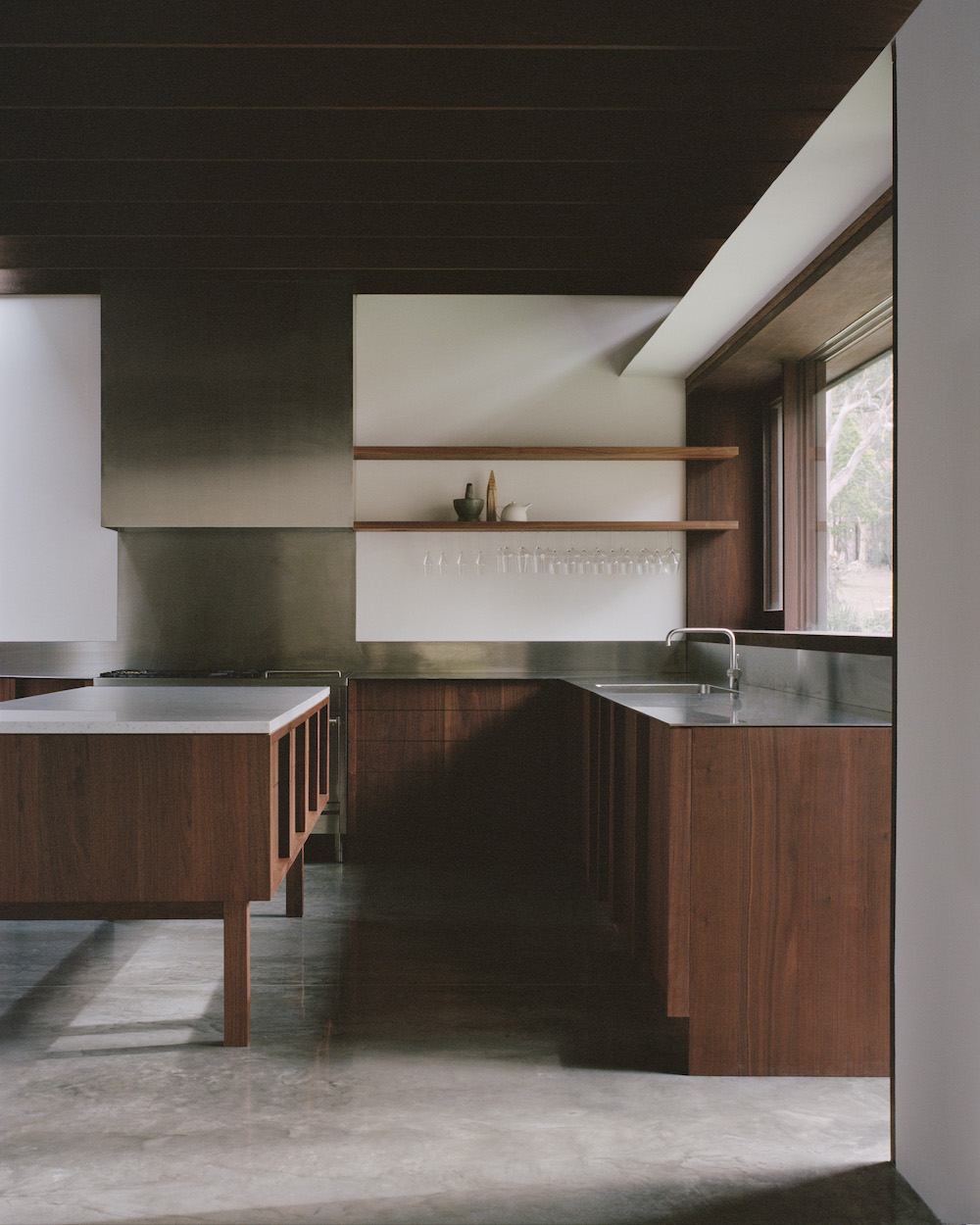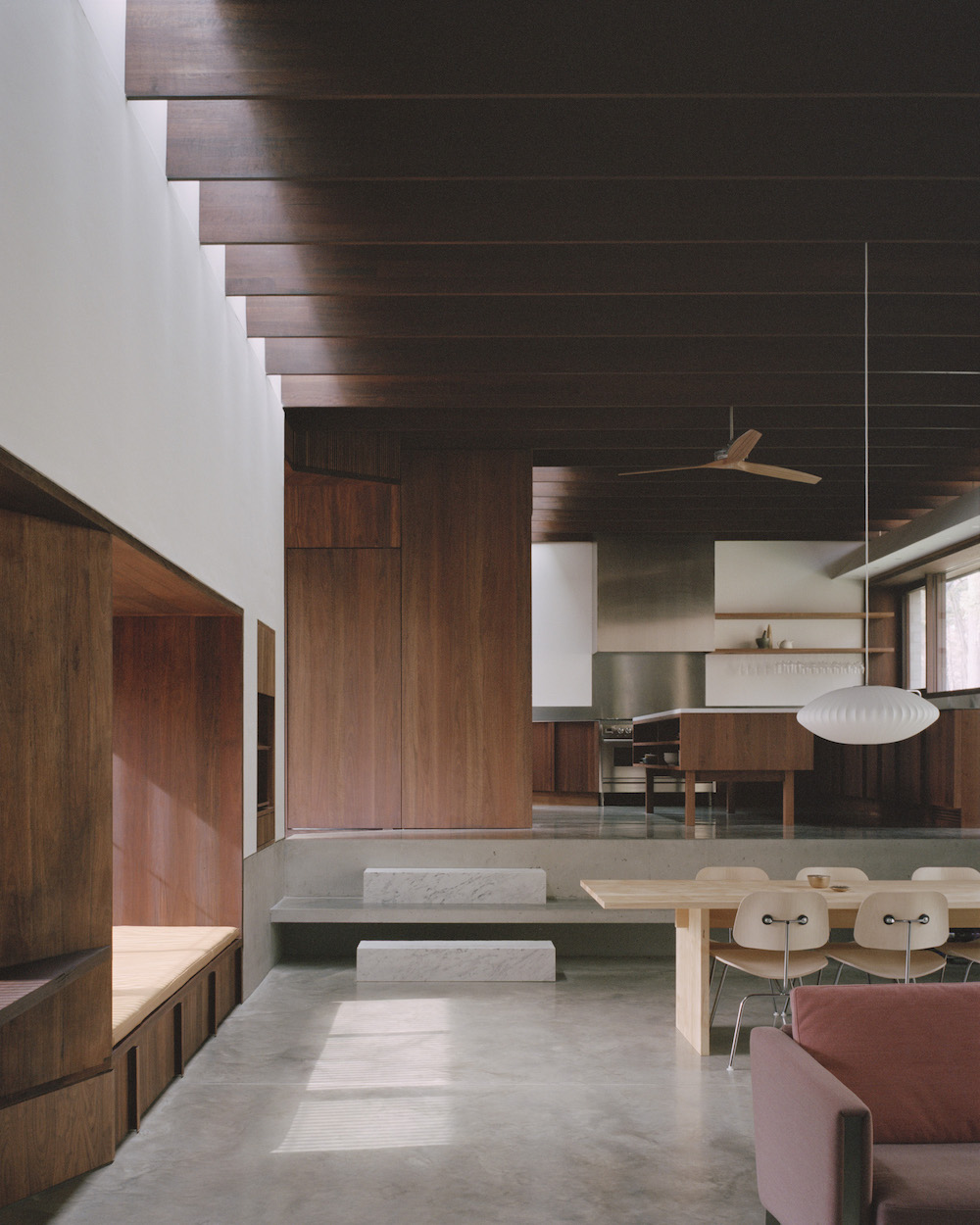 The sublime native landscape is unexpectedly near. There is always a little spark, a raising of goosebumps, when visiting built works that you partially know through images and drawings. But here, in this utterly refined public room, the sensorial provocation seems deliberate. Mediating between the national park and the cultivated wild garden, the architectural setting invites a heightened experience of nature, accentuated through artfulness and abstraction.
The materials palette is limited and elemental. Pale concrete masonry walls, reddish hardwoods and rusty plates of steel float past one another with no mediating junction detail. This is a bushfire zone and the layered assembly of robust masonry walls and operable shutters responds to regulatory measures. Quiet and bare, these protective naked elements contrast against the polish of the inner rooms, an effect that will increase over time as they gain patina. In the early evening, as we gather on the wide external timber deck beneath the folded steel canopies, a soft, misty rain sets in. Tall eucalypts sway, their reflections magically floating in the glistening metal surface like paper folds with an imprint of dancing leaves.
Close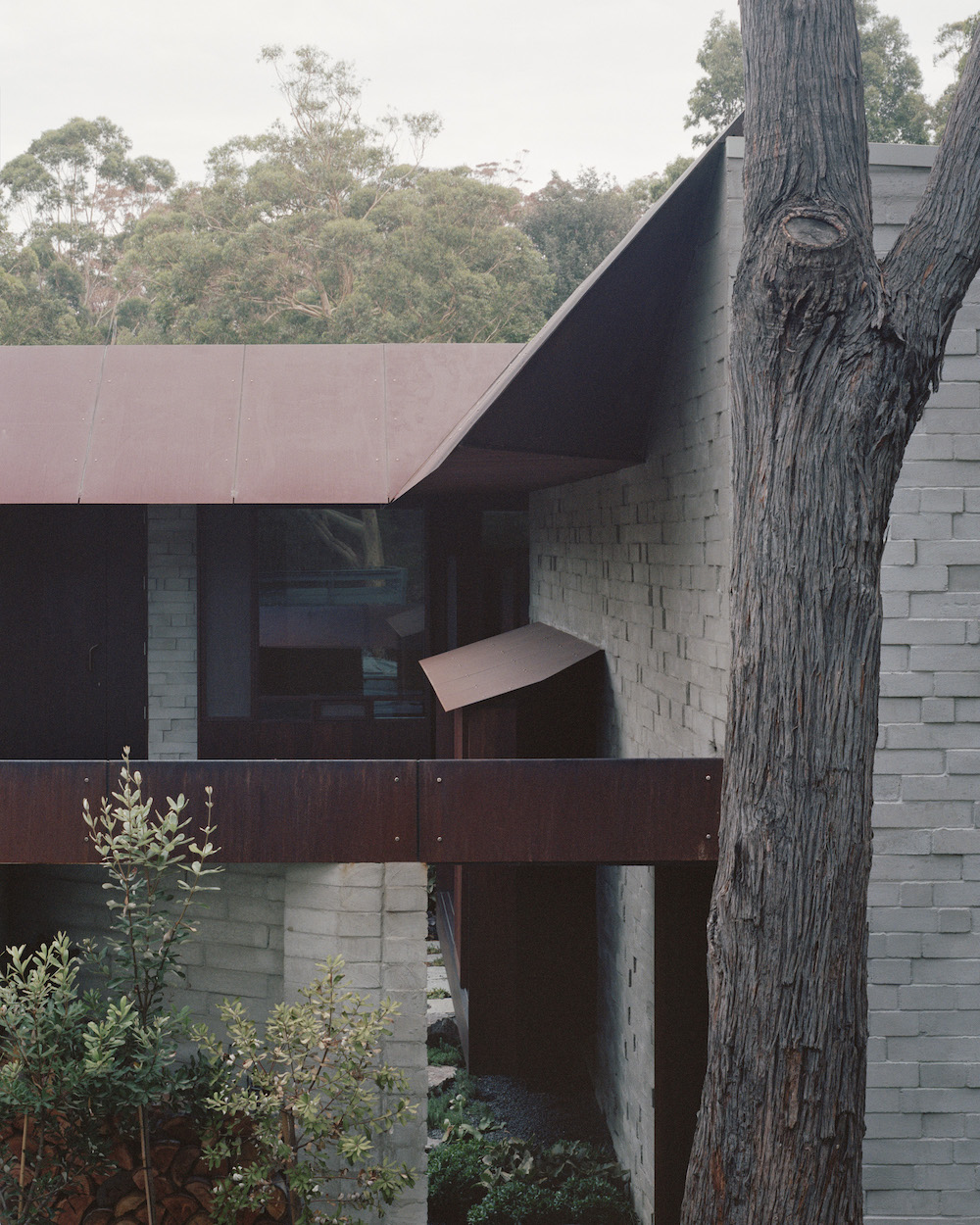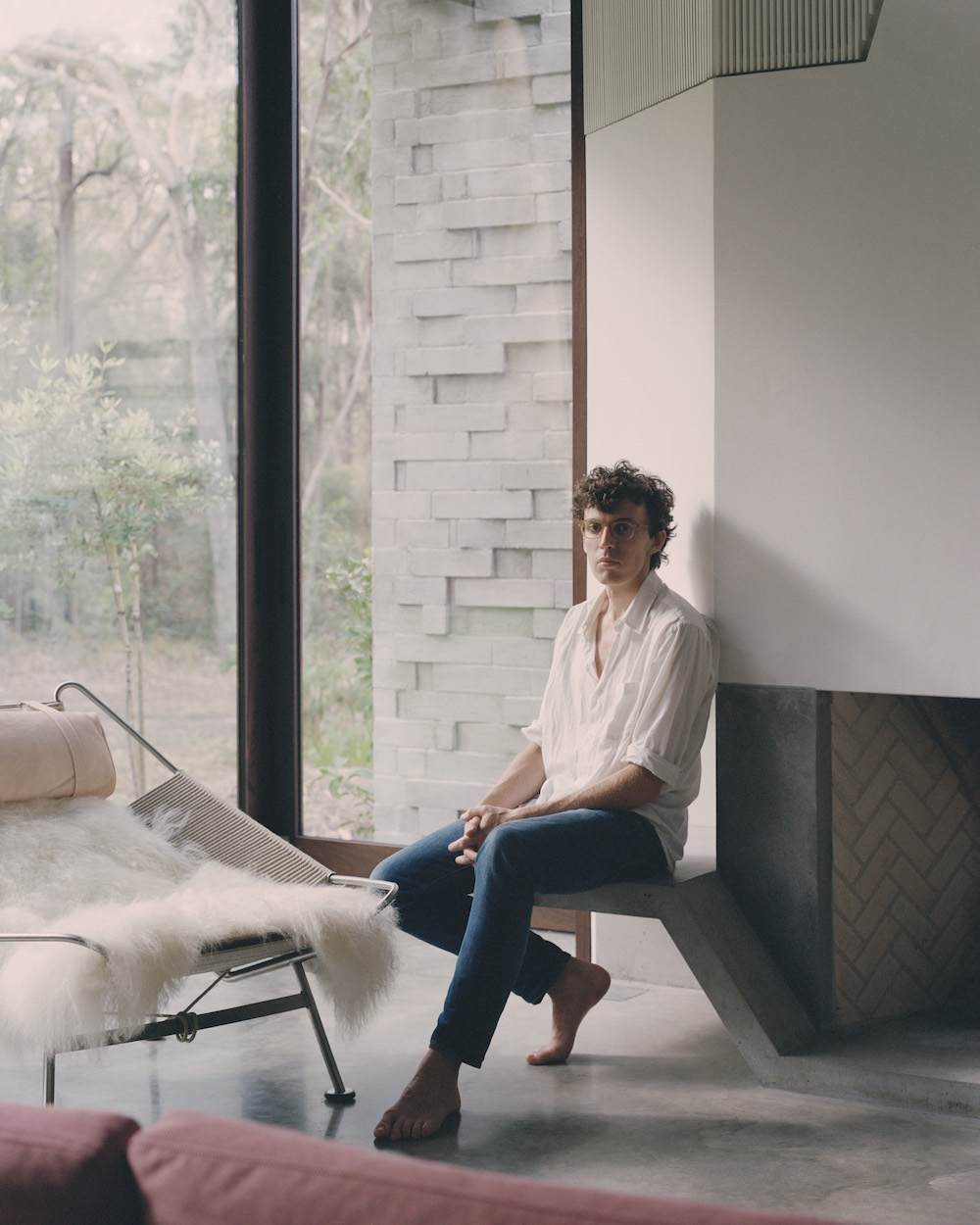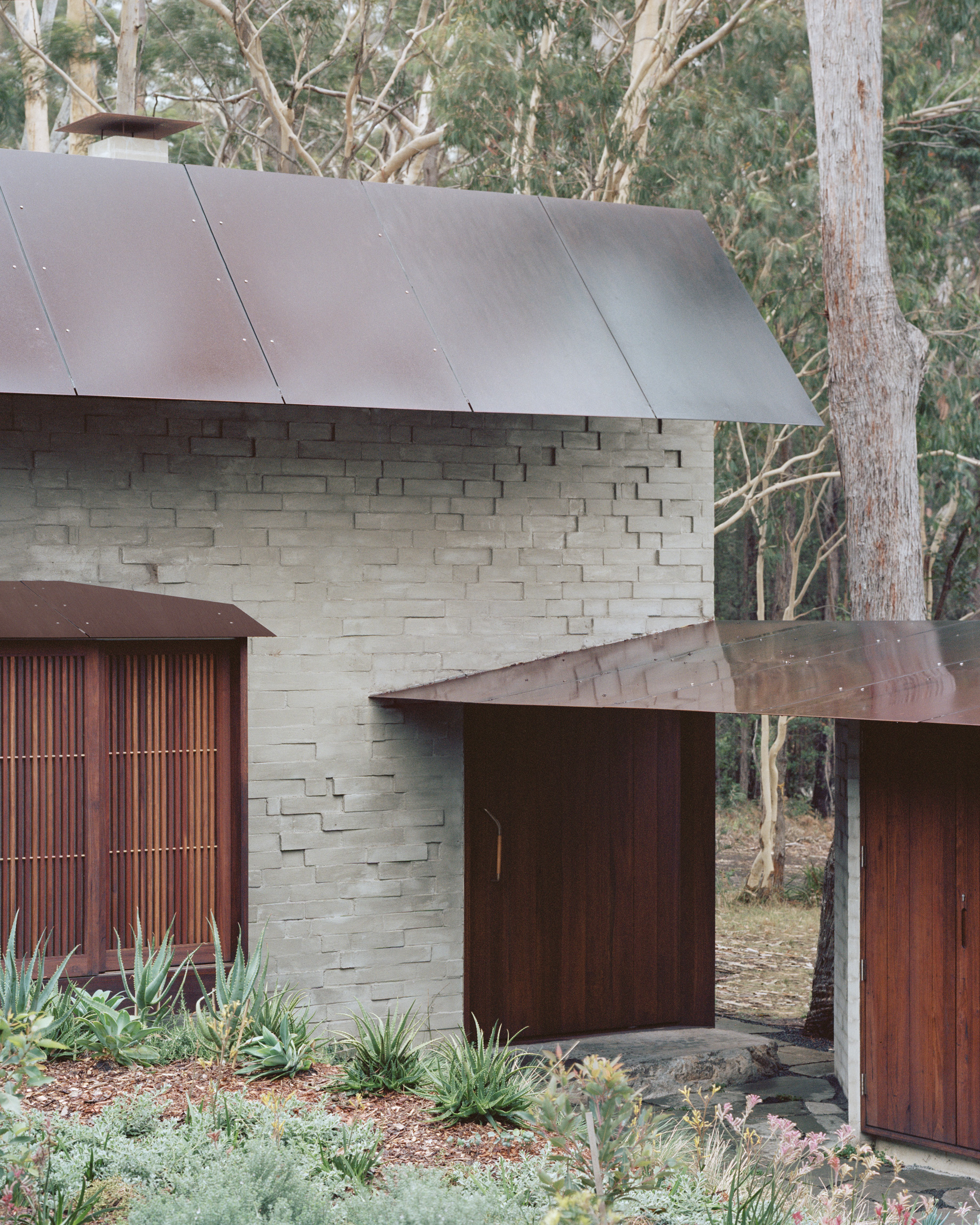 This is a house rich with transitions and in-betweens. It also holds secrets. Each doorway and window is bespoke, delicately crafted and particular. Thresholds fold and bend, like micro architectural instruments designed with attention to human use patterns. With time new possibilities and secrets emerge: a hidden drawer for treasures, a carved wooden profile that works as a pull handle, a private court tucked away for bathing, a hidden ladder to an upper loft, a screened stone cellar. At play here are formal complexity and extreme material reduction, grandeur and modesty, an invitation to adjust spatial moments in synergy with the seasons and the events of the day.