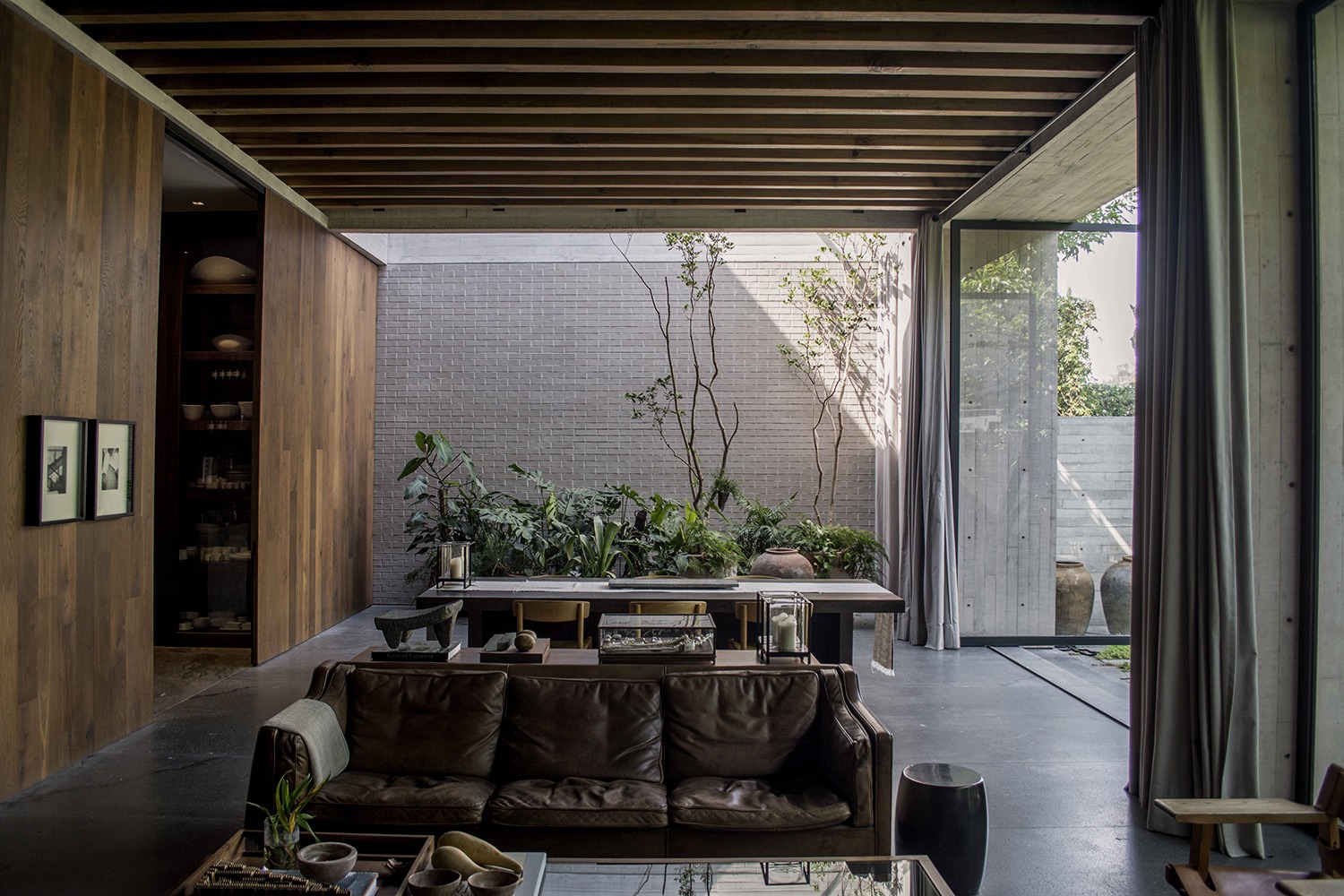 With the invention of the concept of a house and studio, a new approach to indoor living emerged.
Juan O'Gorman's design for a studio and home for Diego Rivera and Frida Kahlo in 1932 and Luis Barragán's project for a refuge for himself in 1948 both stand out for their ambivalence and also for their relevance, determining a formal and internal coexistence respectively. While Juan O'Gorman paid lavish tribute to functionalism, Barragán's project used modern architecture for spatial enjoyment, from serenity to thresholds. Although modern Mexican architects found home annexes for their professional lives, as is the case of Augusto Álvarez, Ricardo Legorreta, Teodoro González de León or Agustín Hernández, only a few unbridled souls sought communion between life and the creative process. The galvanising seeds of discourse by artists and writers have been sown in their studios. David Alfaro Siqueiros' house and studio is a prime example, with 1960s "social discord" giving rise to the Sala de Arte Público and La Tallera for theorizing, innovating and teaching key aspects of spatial composition in dialogue with future generations.
Close

This is how thinking on habitation as a complementary practice developed, taken to its maximum limit by interweaving it with other relational forms. Not only does this kind of solution break down the barrier between the public and private domain but it also has a uniting, sharing effect. Manuel Cervantes' architectural work breaks new ground, doing away with established models and demonstrating a strong functionalism and new take on critical regionalism. It stands out for its tectonic qualities, integration into the urban setting and visible interiors. His house and studio, in Lomas de Chapultepec, is made up of two homes and a studio. The studio acts as a kind of pendulum, adjusting and calibrating the living spaces. Made of concrete, with partition walls and intermediate wood floors, so skilfully was the architecture designed on paper that seeing it is an experience all in itself. Its dynamic planning on the drawing board generates a certain sublime otherness. 
Read more in Issue no.12
Close