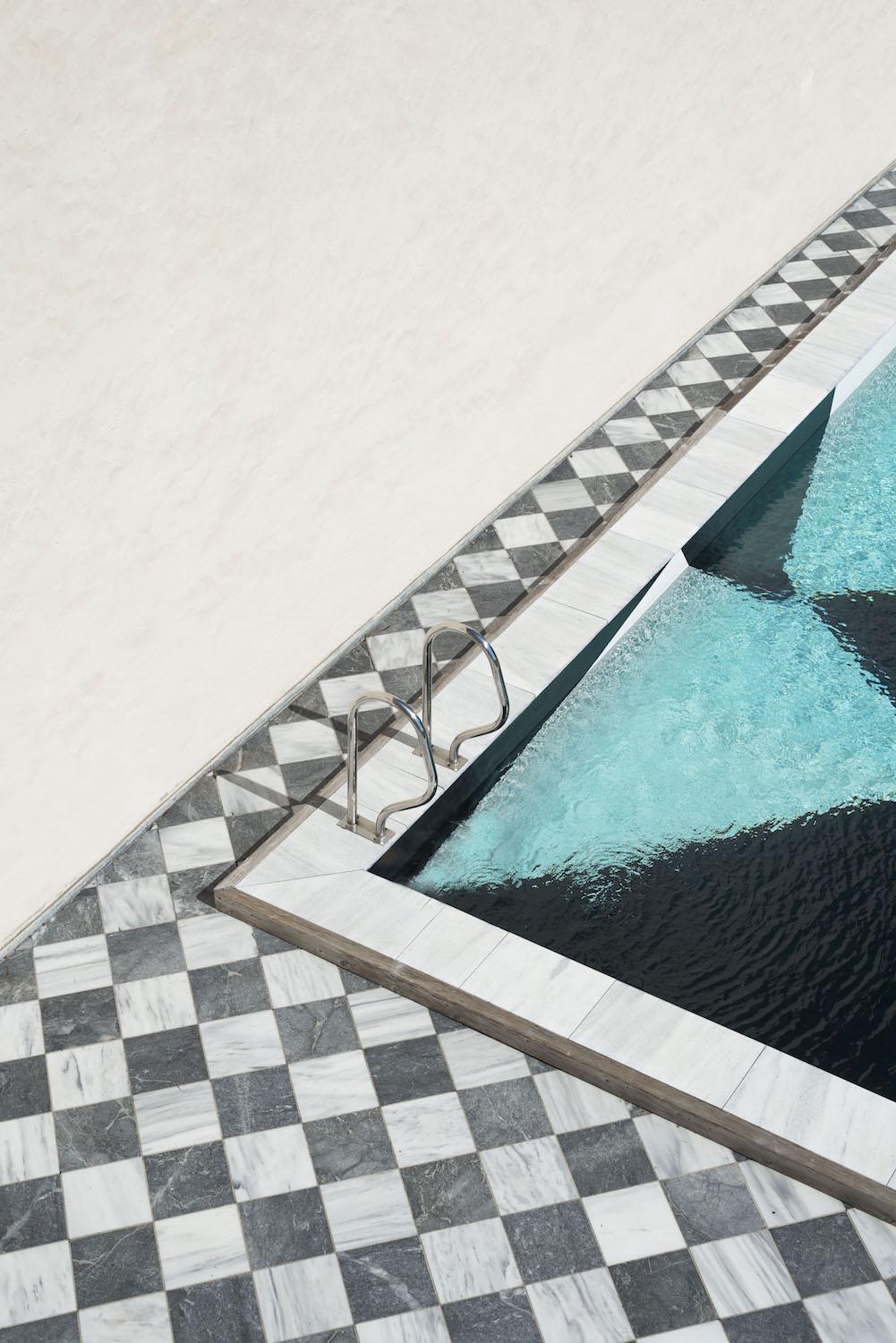 Once upon a time… With these words, like a key opening a door, we are drawn into a world of fairytales, of princes and princesses, of castles and dragons, of secrets and magic spells – a world of storytelling. Schloss Hollenegg could be the centre of such a story. It has all the bits and pieces a fairytale needs: a castle, a prince and princess, as well as secrets hidden behind the walls.
Close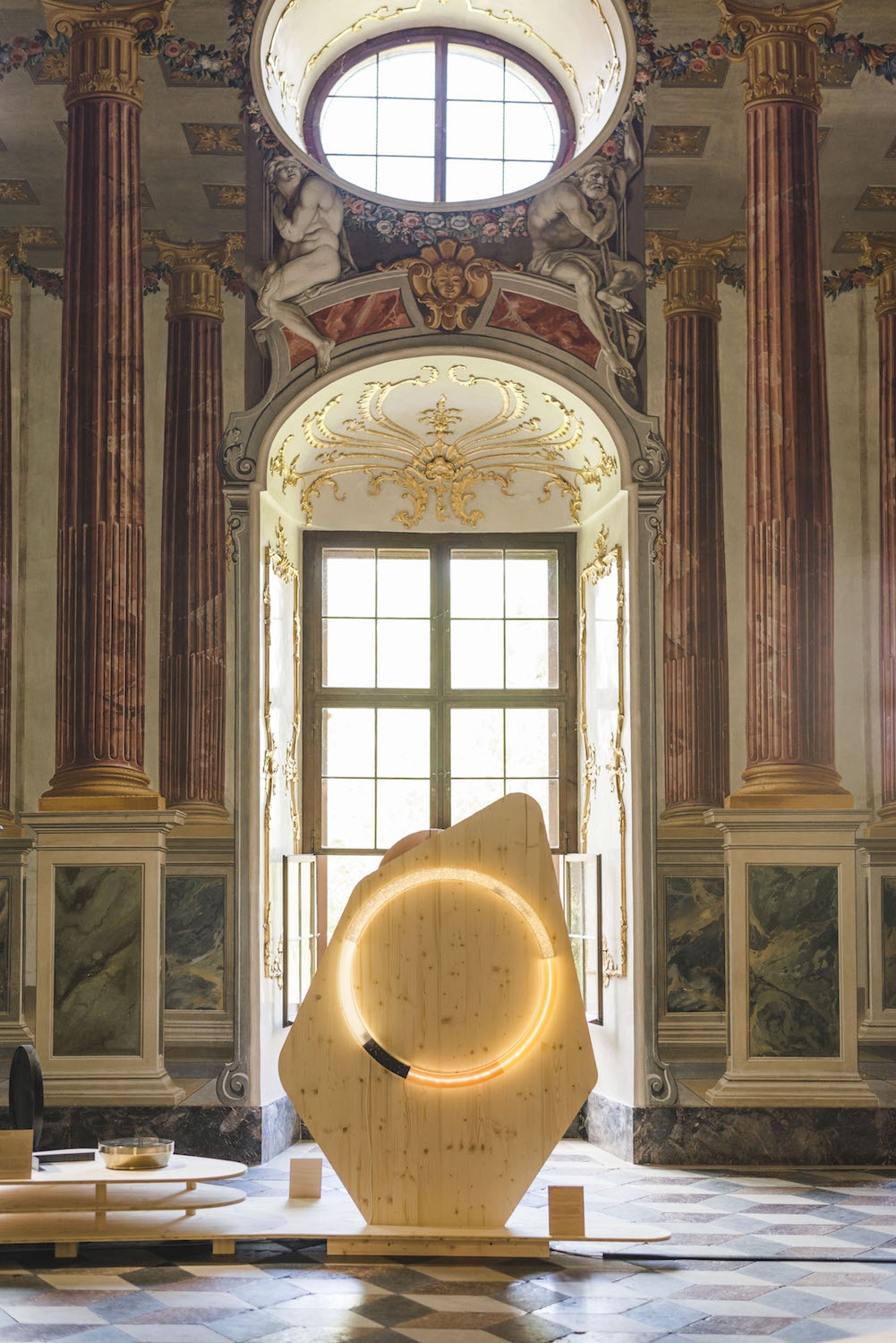 We approach the castle on a warm summer morning, located in the very south of Styria, Austria's second largest Bundesland. Waiting to greet us is Alice Stori Liechtenstein, the castle's princess, according to the formal etiquette that still lingers on in the designations of old European noble houses. It exceeds all expectations, beginning with the beautiful courtyard that opens the view onto stairs and round arches, with medieval gangways covered in ivy that rustles in the summer breeze.
Close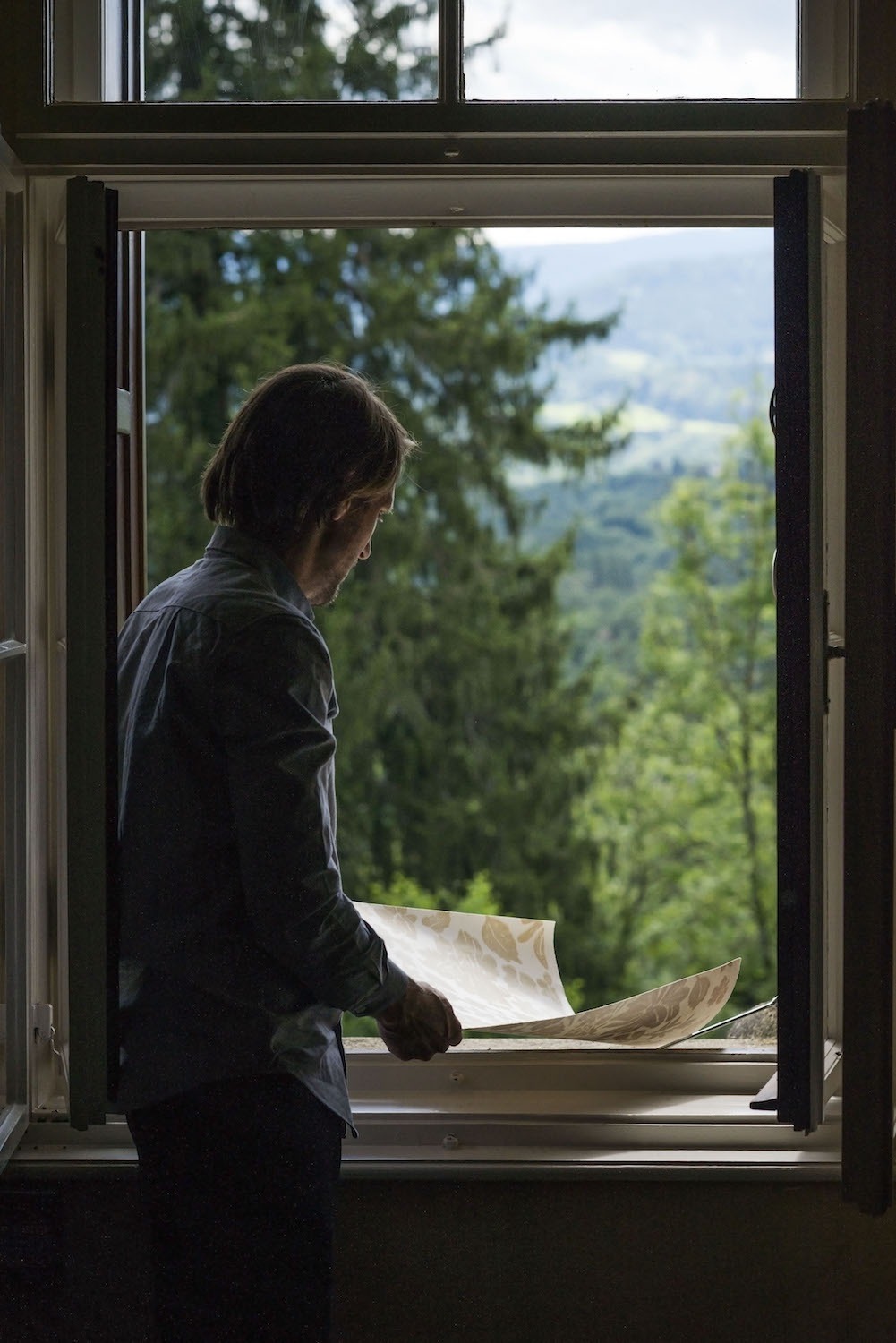 Alice is very aware and expressive of the responsibility that comes along with the heritage here, not only that of the castle, whose first mention dates back to 1163, but also of being a member and somehow representative of one of Europe's oldest noble houses. "Being here for some time is a privilege and we are trying to take care of the castle for future people to come", Alice explains. "We don't feel like owners, but like caretakers".
One way of embracing this sense of responsibility is by opening up the space to people and letting others be part of telling the story: in 2014 Alice started Schloß Hollenegg for Design which is, according to the website and her own explanation, "the only residency program in Austria specifically aimed at designers."The program addresses emerging designers under 35, "with the aim of creating space for design research, thinking, and critique". They invite 2-4 designers per year to stay at Schloss Hollenegg and over a period of 1-2 weeks they engage with the castle, its structure, its history, its surroundings, and its secrets, all in close coordination with an annual theme set by Alice and the members of the advisory committee.
Close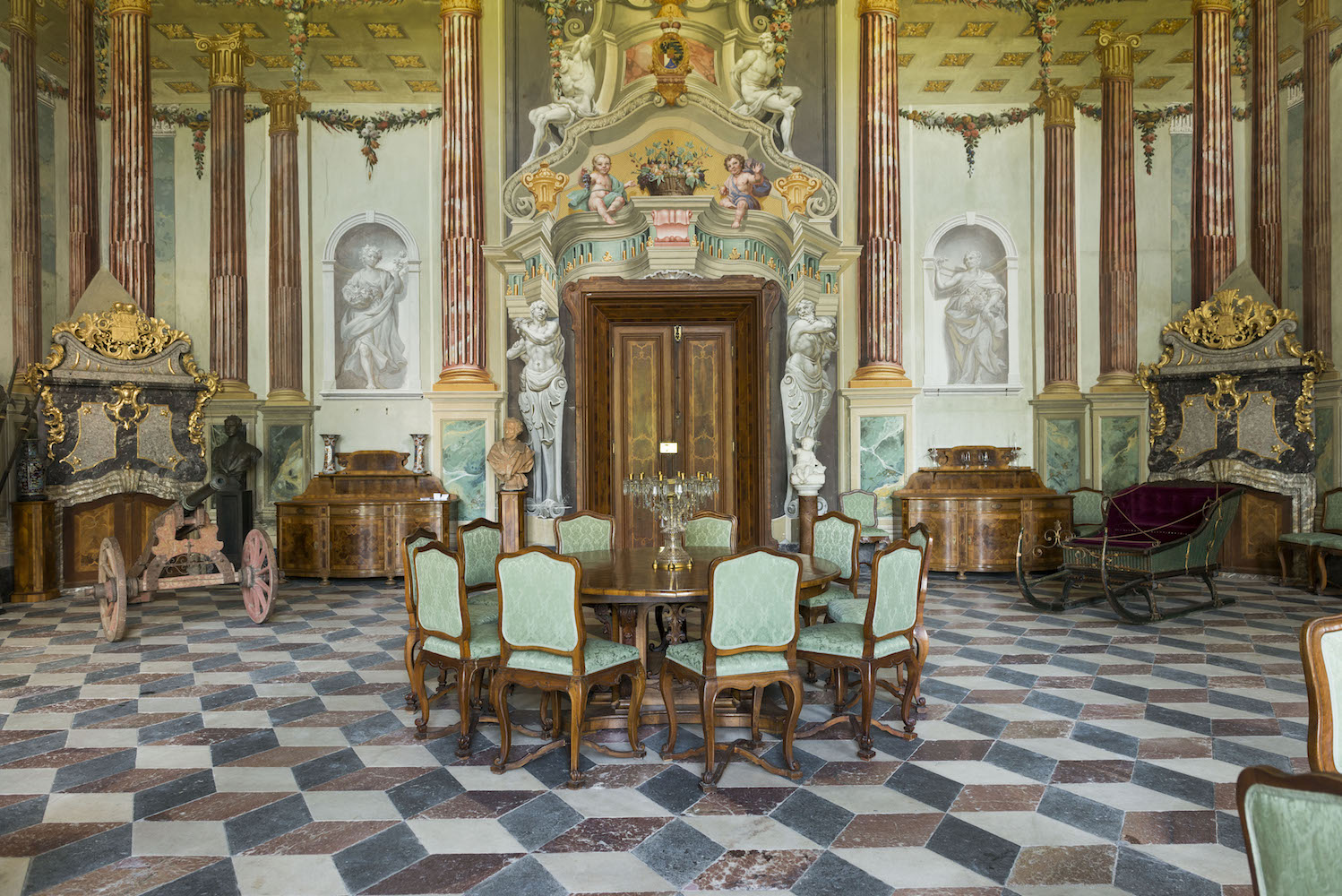 Each year in May the produced works of the residencies, together with another 15-18 designers specifically invited for the occasion, are shown in an exhibition that is part of the annual Designmonth Graz. It comes as no surprise that next year's theme is Legacy. "It's a very personal and difficult theme," says Canadian born designer Jon Stam, whom we meet on our detailed tour through the castle. "I am thinking of my own legacy as a designer as well as the legacy of Alice and her family." 
During our stroll through the century old rooms, filled with century old furniture, books, pictures, and even a letter by the Emperor Franz Josef, we are surprised by some of the design objects that remain part of the Schloß Holleneg for Design collection, bringing even more magic to an already enchanted place. Such as the beautifully radiating objects of Stephanie Hornig's installation, Elements, produced together with historical Viennese silver manufacturer Jarosinsky&Vaugoin and set up in the old Winter Dining Room. Or Lex Pott's luminous and spherical Tree of Life, a chandelier in a tree-like structure, made from crystal clear acrylic and lit up by a single LED.
Close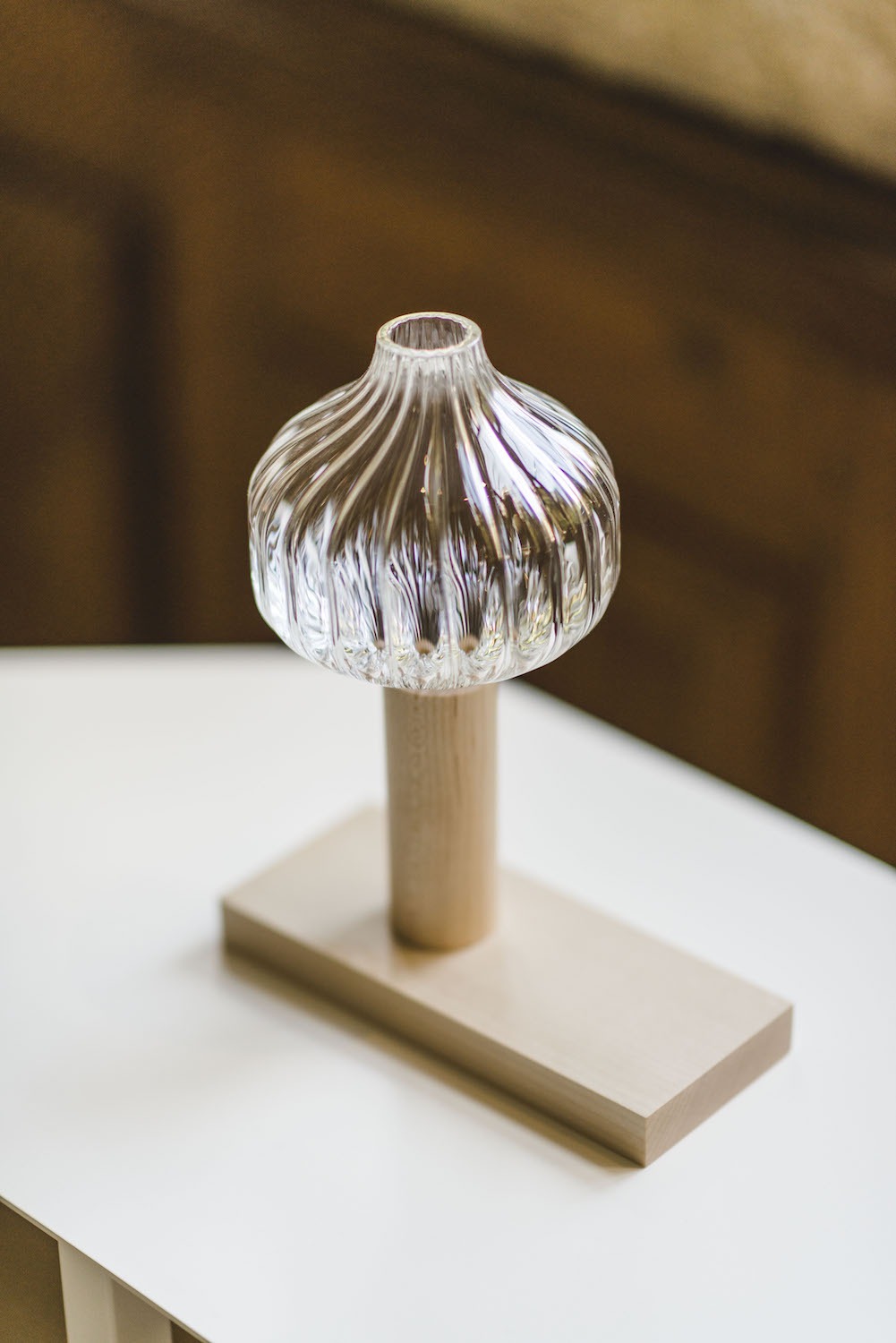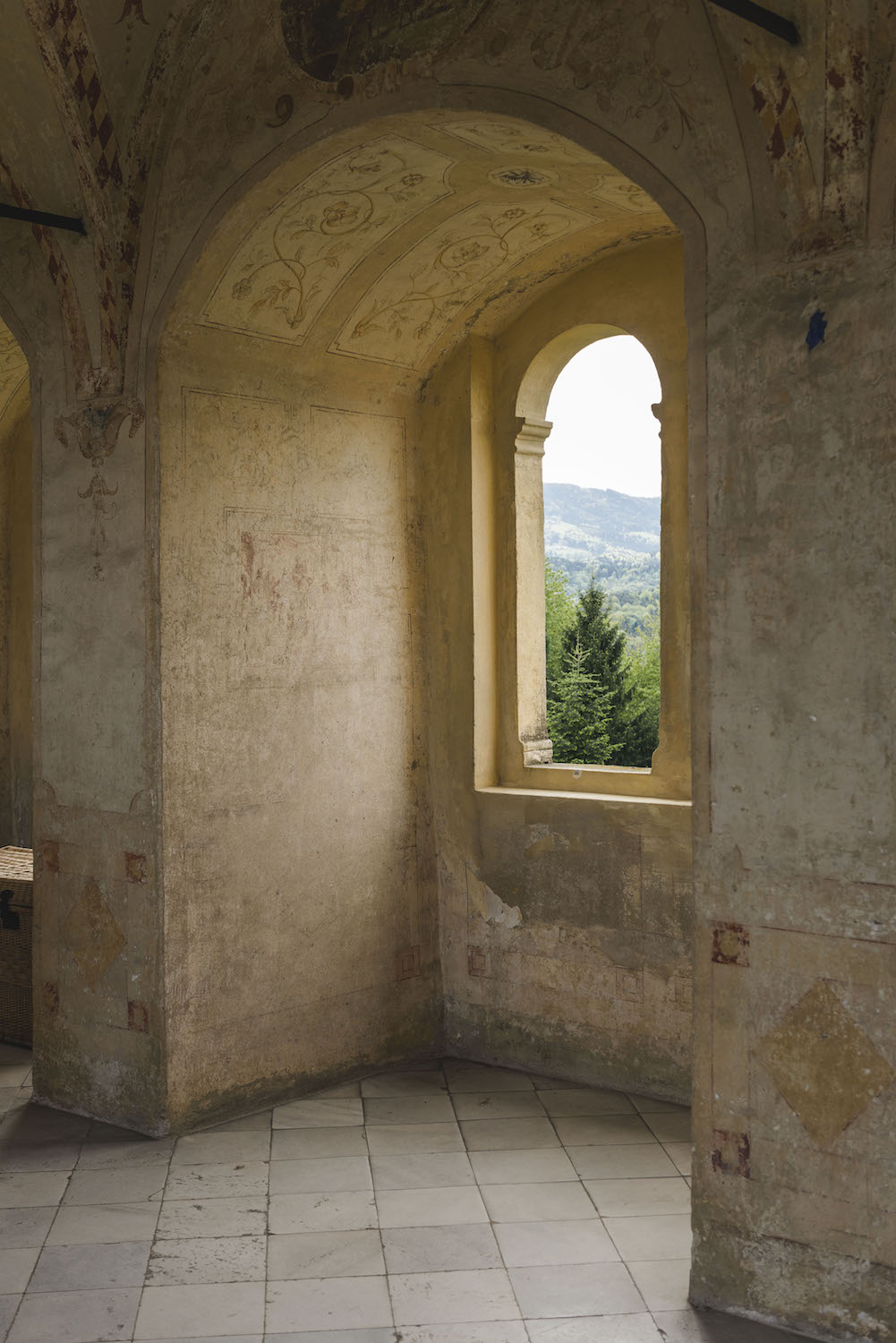 "No castle without the land," Alice reminds us during our walk together. Giving proof to her statement, she sends us on a tour through a selection of very different but equally beautiful spots in the near surroundings of Schloss Hollenegg. We see the Kaminstub'n, an old cottage that promises a quaint, cozy, and Styrian atmosphere, serving mainly Styrian specialities including tasteful wine and fish from the region. After some refreshments we move on to a short hike up to the charming Wolfgangikirche. The small church offers an amazing view of the country that stretches all the way to the Slovenian border and beyond. We visit Schwanberg Freibad, where we wander around the small outdoor pool that only uses natural water from the nearby river. The tranquil atmosphere makes you want to lay down immediately on a towel and absorb the quietness and leisurely feel of the scenery. Our last stop somehow brings us back to where we started, and we arrive at Liechtenstein Holztreff. The company, whose office building resembles Mies van der Rohe's famous Neue Nationalgalerie in Berlin, specialises in wood-houses, rooftops, and fences using wood mainly sourced from the nearby Koralpe, meaning a short transportation route as well as resource-conserving manufacturing.
At the end of a day spent with Alice and her family the only thing left is gentle fatigue, a pleasant feeling that results from the variety and richness of stories we encountered; those being told, walked through and with. It seems more than a coincidence that the last book I slide out of the shelf before leaving is History and Monuments of Ur, C.J. Gadd's account of one of ancient Mesopotamia's most important city-states, the cradle of storytelling and the origin of the Epic of Gilgamesh. A story that was the first, the beginning from which all other stories emerge – every tale of princes and princesses, of castles and palaces, every Once upon a time…
Close