The car is parked outside in front of a pile of rusted iron and steel pipes that betray an industrial past. Arno beckons us from an open door and we walk over the grey pebbles towards him. The bleak Belgian winter wind blows through the open site in front of the large brick building.
Arno Declercq has found a home for his showroom and atelier in Zaventem Ateliers: a place for makers and designers to work and come together. The project is an initiative of Belgian interior designer Lionel Jadot, who also housed his own atelier and architecture studio in what served as a paper mill until the late 1930s. The industrial building, which was built around 1780 and whose upper floors were completely burnt out, has been thoroughly renovated and is exclusively available for creative people from various fields. Arno leads us past the studios and common areas. Cozy seating areas with large plants and painted and illuminated hollow tree stumps, and concrete walls enlivened with a colourful linear pattern break the raw, industrial atmosphere. He explains how six months ago he moved his production here from a small shed in Heverlee. Arno takes us through the central exhibition hall to his showroom adjacent to it. At the end of the large open space a fire burns in a gigantic, steel fireplace.
Close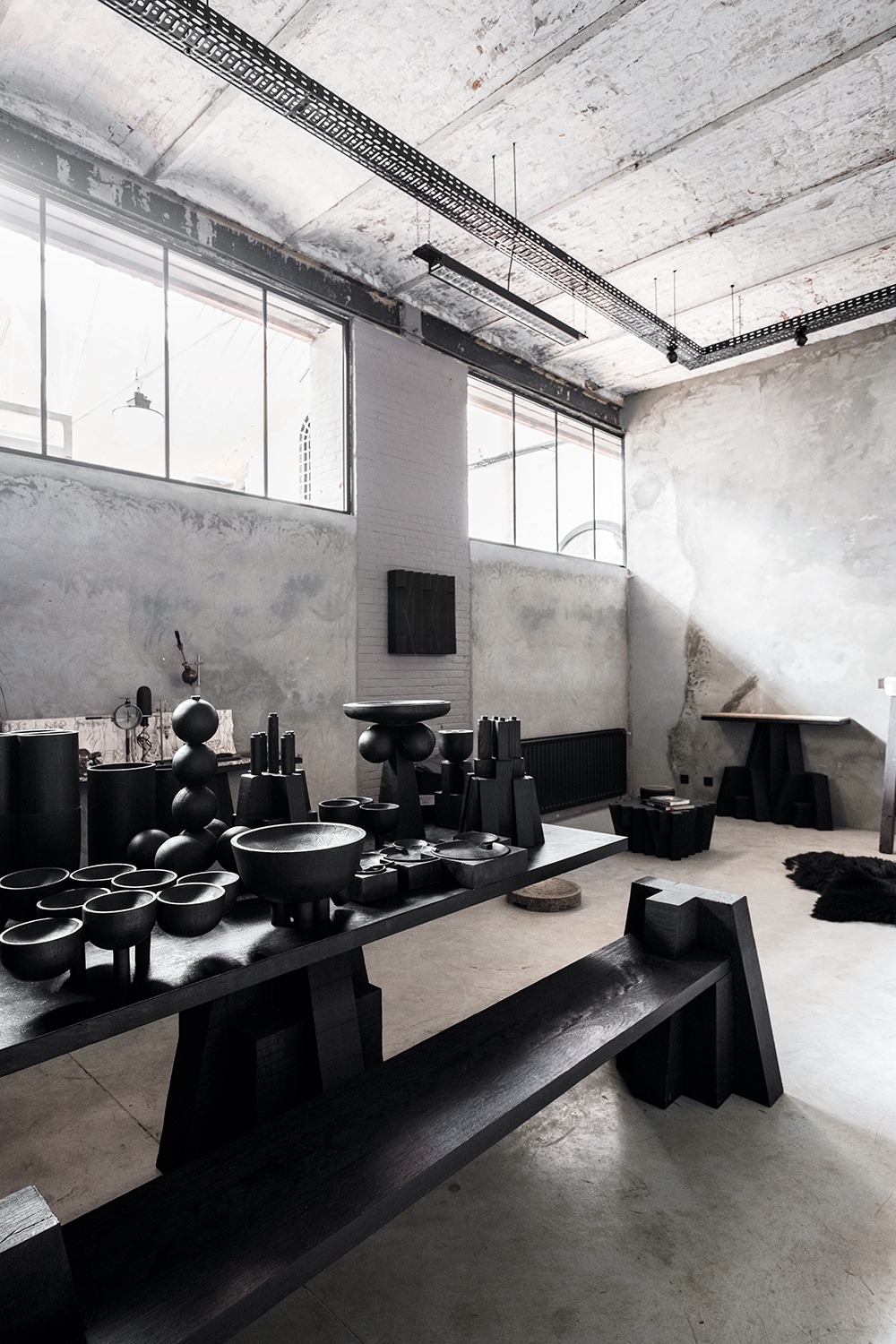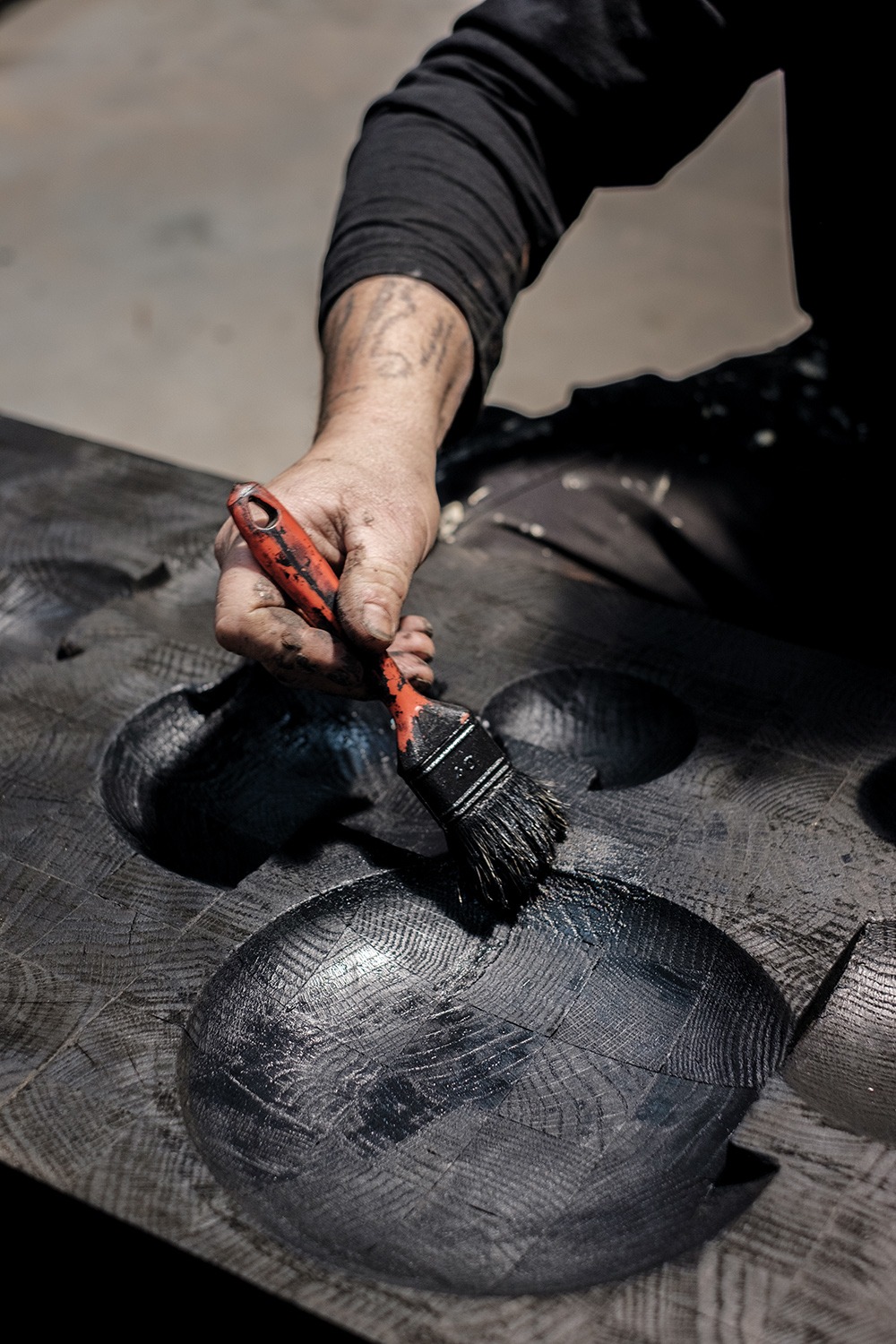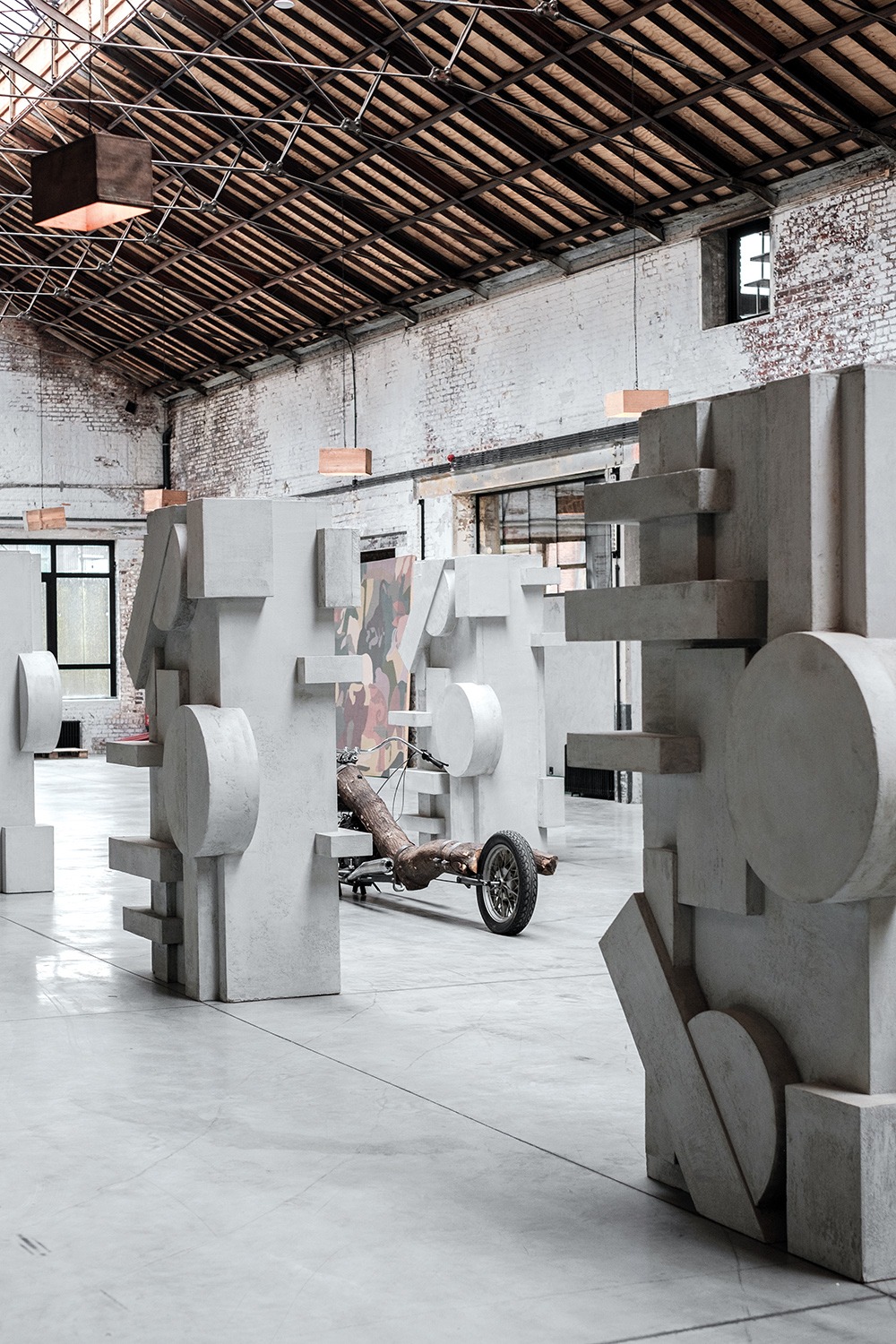 Two years ago, Arno was forced to close up shop and with his last money he bought a second-hand lathe. He learned about woodworking watching YouTube videos and started to create his own designs. When Garde -a Los Angeles gallery- approached him, things really took off.
Close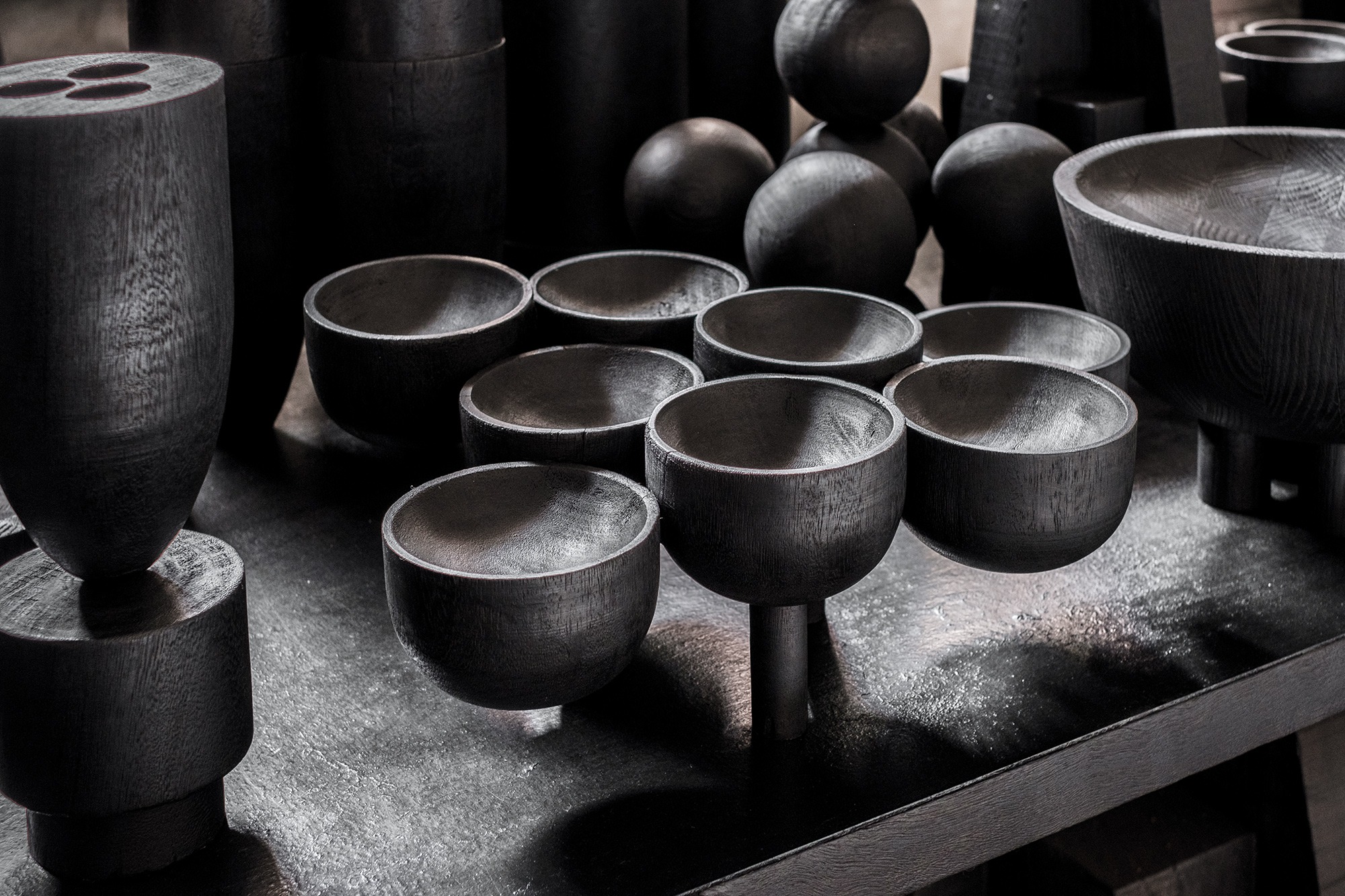 Arno makes furniture and objects from two types of wood: decades-long dried oak (of the type used by the renowned furniture makers from Mechelen) and the tropical hardwood Iroko. He discovered this wood during a trip to West Africa, where the tree is nicknamed 'King of the Forest'. The spirits of ancestors live in these trees and doctors request permission from the Iroko to pick certain plants and herbs from the forest. Each piece of wood is hand-crafted on the spot by Arno and his father. The beauty of the veins and the texture of the black solid wood reveals itself in each object in its own, unique way.
Read the full story in issue No. 11.
Close