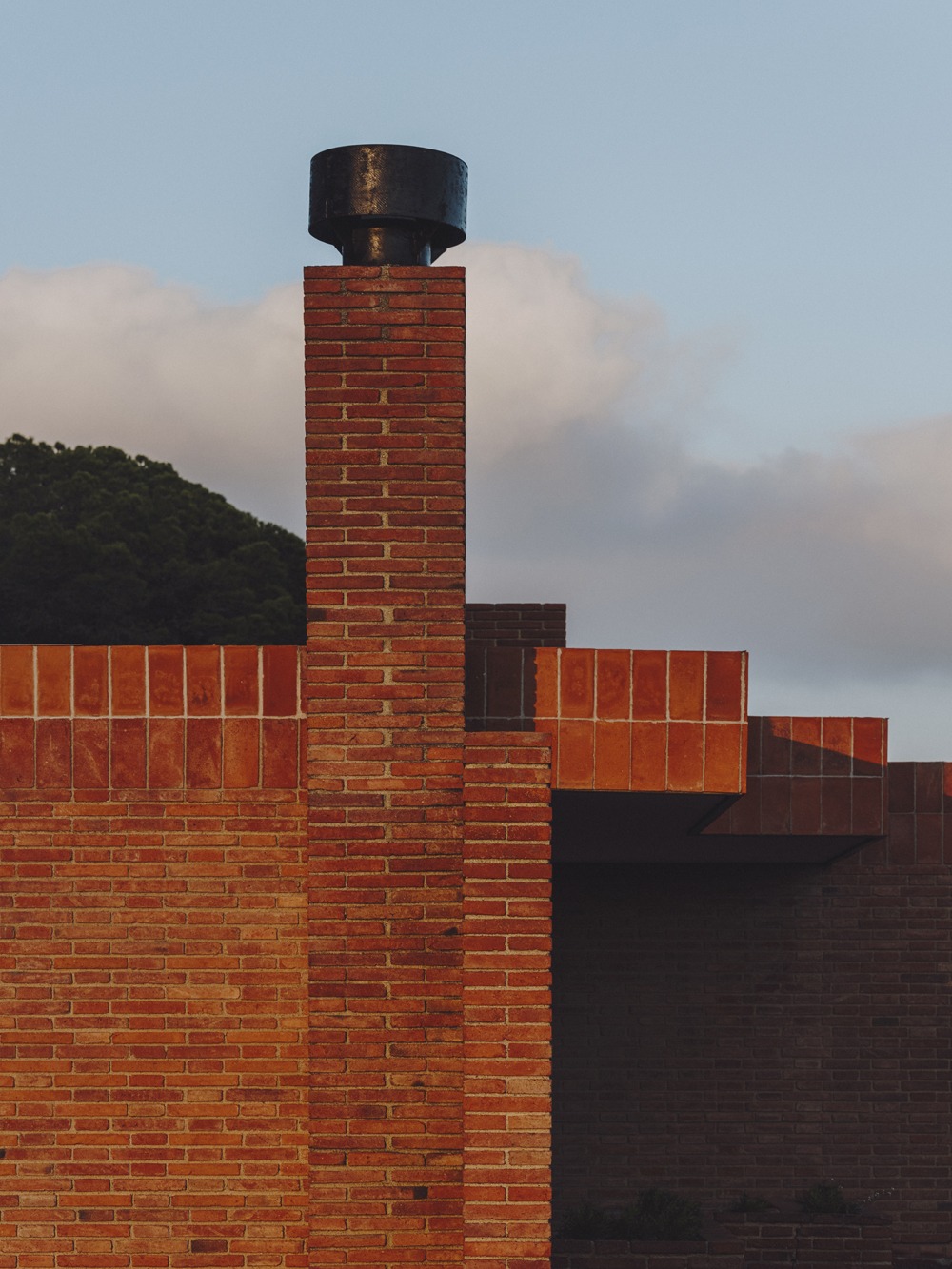 Not far from Barcelona, by the Catalan village of Sant Feliu de Codines, a unique family home lies over ancient hills and pine tree forests. Pool, terraces, living rooms, chimneys, eight en suite bedrooms, unique details, original finishes. It is a masterpiece by renown architect José Antonio Coderch (1913-1984). And, this is the story of how Jorge Salvador, ended up sharing it, a few guests at a time, with the rest of the world.
It's a warm ravishing summer afternoon: that sharp blue sky, the perfect breeze, Mediterranean crickets singing. Jorge and his partner Reyes Recolons invite me to sit at a round table in the shade, by the pool.
Close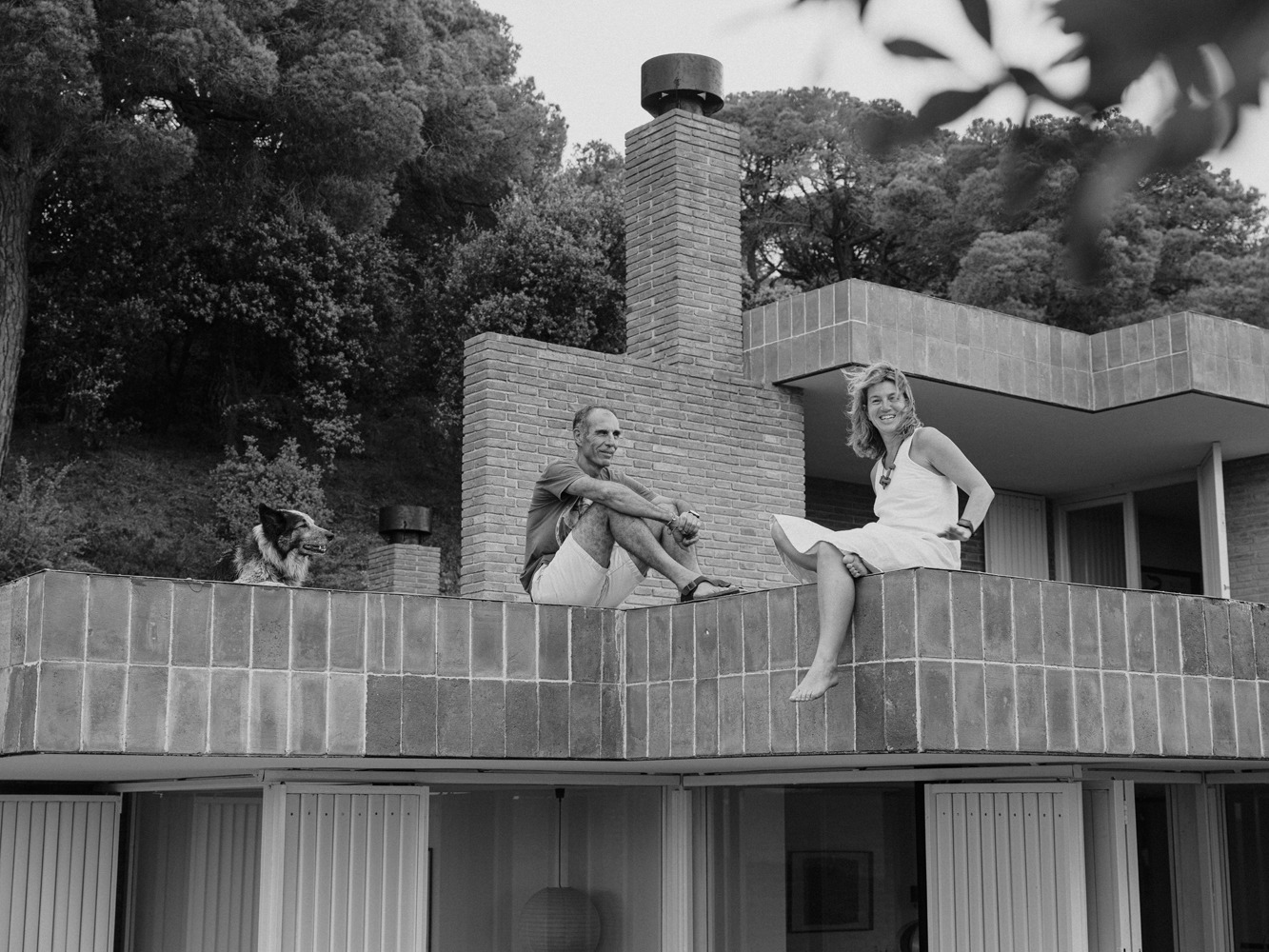 Water reflections dance hypnotically against the porch's ceiling. Conversation flows. They are both open, friendly, enthusiastic; their hospitality emerges in a natural way. As we talk, I start realizing how, in such an atmosphere, it becomes impossible not to relax, learn, contemplate, reflect. I notice my eyes and soul cleansed by the timeless harmony, the vitality and the determination of these walls, by this scenery's calm softness. How easy it would be to spend a few days here. At least if you are on holiday.
Close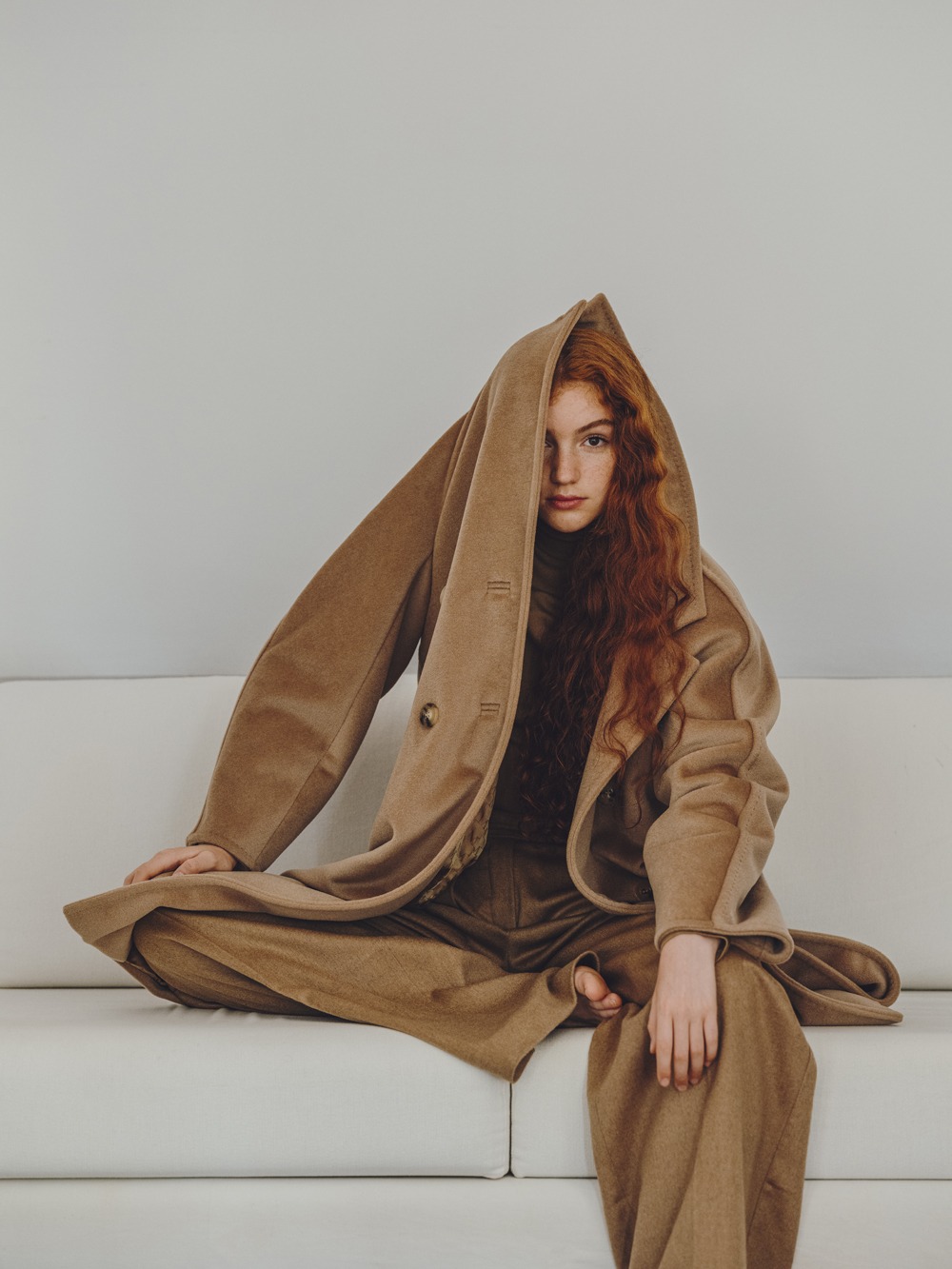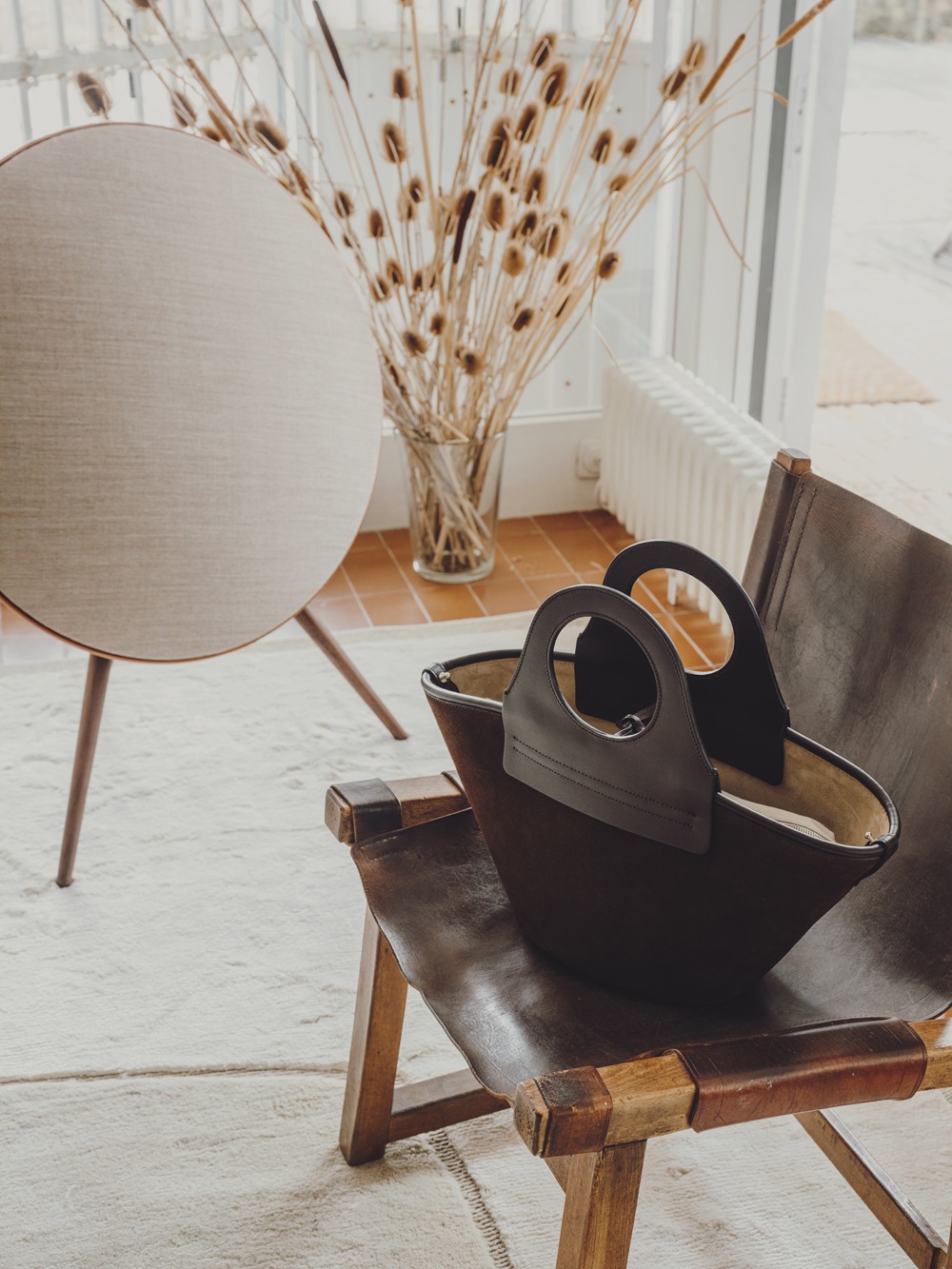 "What is it like for you to spend time here? Do you enjoy any special rituals or any favourite corner in the house?" Perhaps these are naïve questions since they both laugh a little at them, or perhaps they are rather laughing at themselves. Jorge confirms the realistic truth that many large home owners often complain of: "There is always something to be done, some improvement to make, I am busy all the time. We are also constantly reinvesting money here."
Close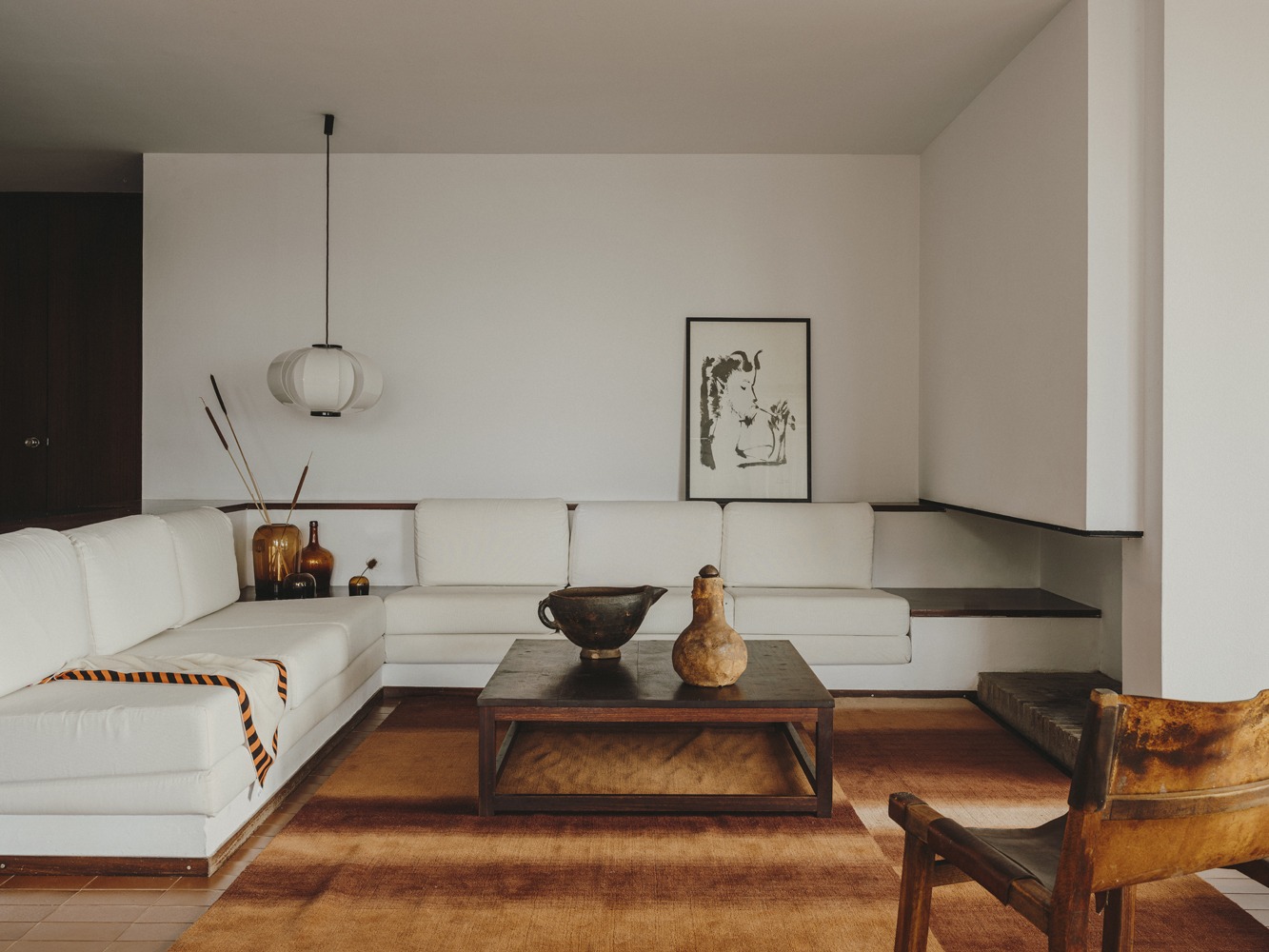 Jorge remembers the house being built in the early 70s. As a boy, he used to spend time silently observing the architect, his uncle, studying each part of the terrain, projecting, recording how the sun and the shades changed throughout the hours of the day. After the works were completed, it became Jorge's special refuge, his horizontal lighthouse. He always felt deeply connected to this place. He could live here full time and ended purchasing the entire property from his siblings. 
But homes need maintenance and, alas, large masterpieces by Coderch are no exception. Although the house still feels revolutionarily modern today, society has changed and it became an increasing challenge to take perfect care of these 400 square meters. After years of hectic professional life involving constant travelling, the place had fallen into unavoidable neglect. Ah, but did you know that in the Chinese language, the world "crisis" implies "danger," but also "opportunity"?
Close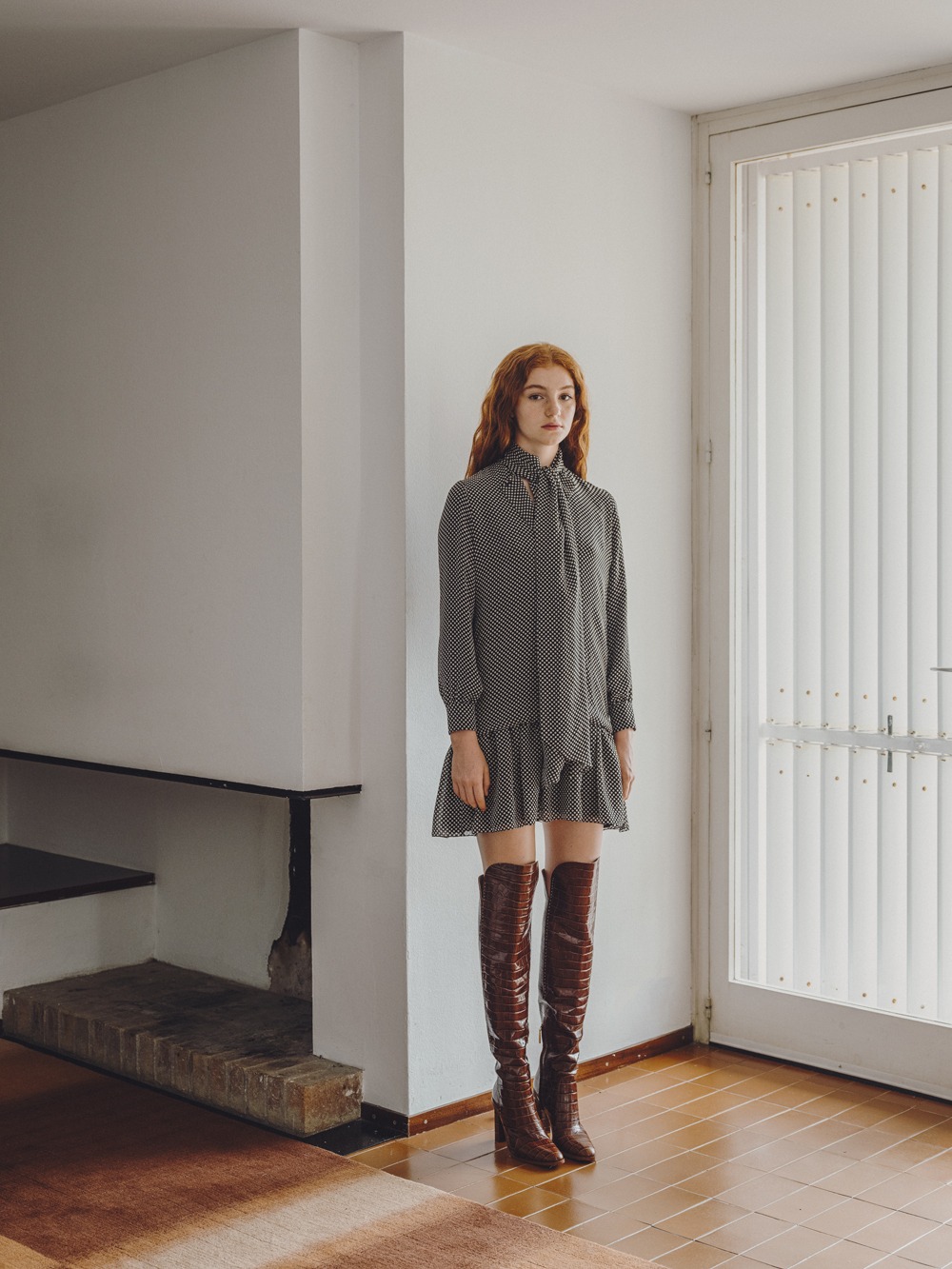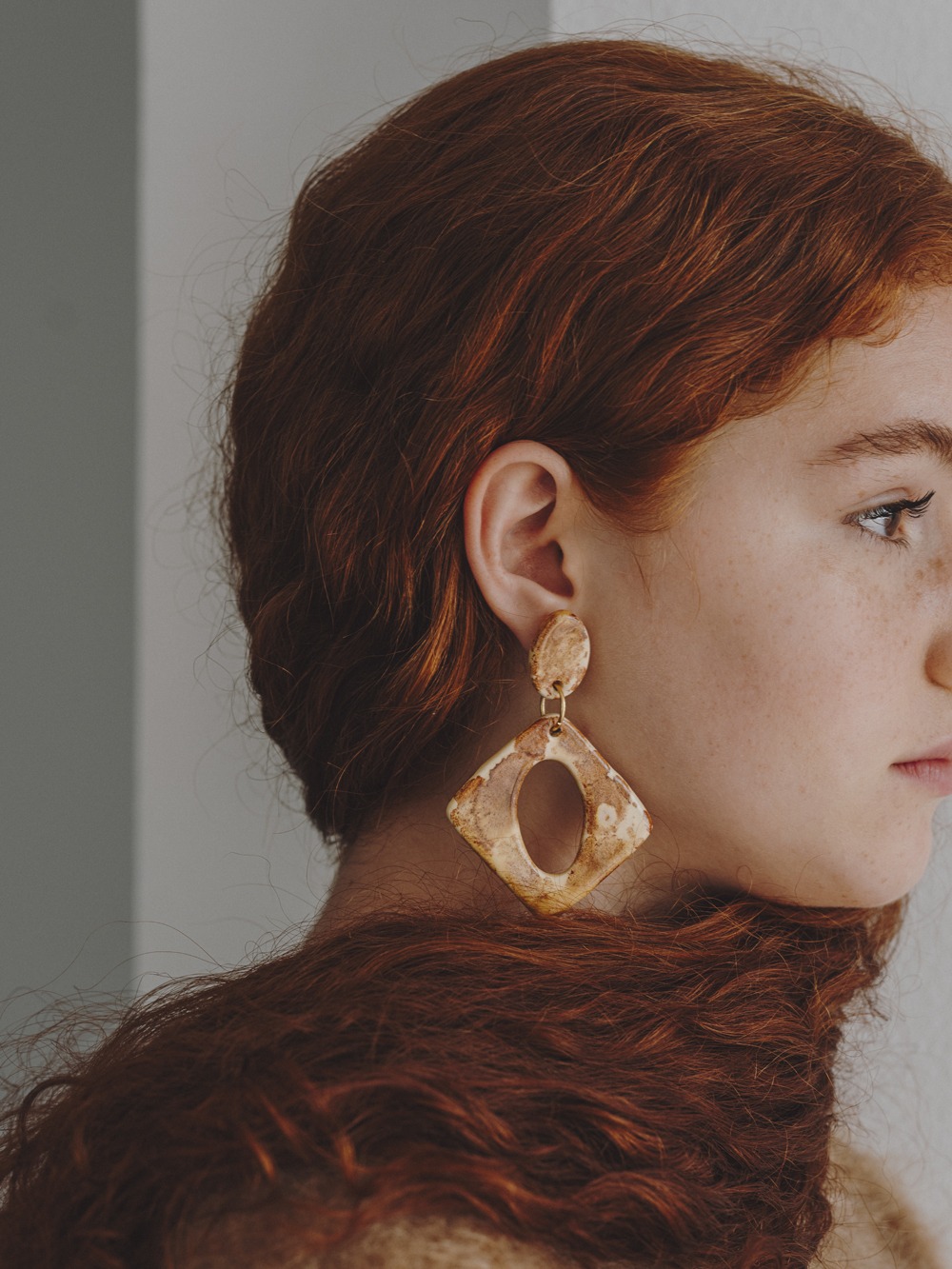 Jorge confesses: "I had given up, I was about to put the house on sale, but I started dating Reyes, she is a genius…" Reyes continues: "not really, but the first time I came here, I was shocked to see such potential, such beauty, in such a state. The pool was empty, cracked wall paint, mouldy ceilings, the wilderness was starting to take over the terraces." He nods: "Yes, decay happens gradually and when you are emotionally attached, you don't notice it so much. Her glance was refreshing, it made me realize we could start over, do better."
That is how they decided to rent it through Airbnb. Reyes was convinced it was worth a try: "This house deserved a chance. If our plan worked, it could be a great way of saving it. If not, well, then Jorge could sell for a better deal." Together, they overtook an intensive two-month renewal project. They remember with excitement: "After the last guests of the season had left, we sat calmly for dinner on that yellow table and we felt so incredibly happy. Our first summer renting had been a surprising success. Not only we got the update investment money back, but we never imagined we could bring this kind of happiness to people. It's the magic of Airbnb. It also saved this house."
Close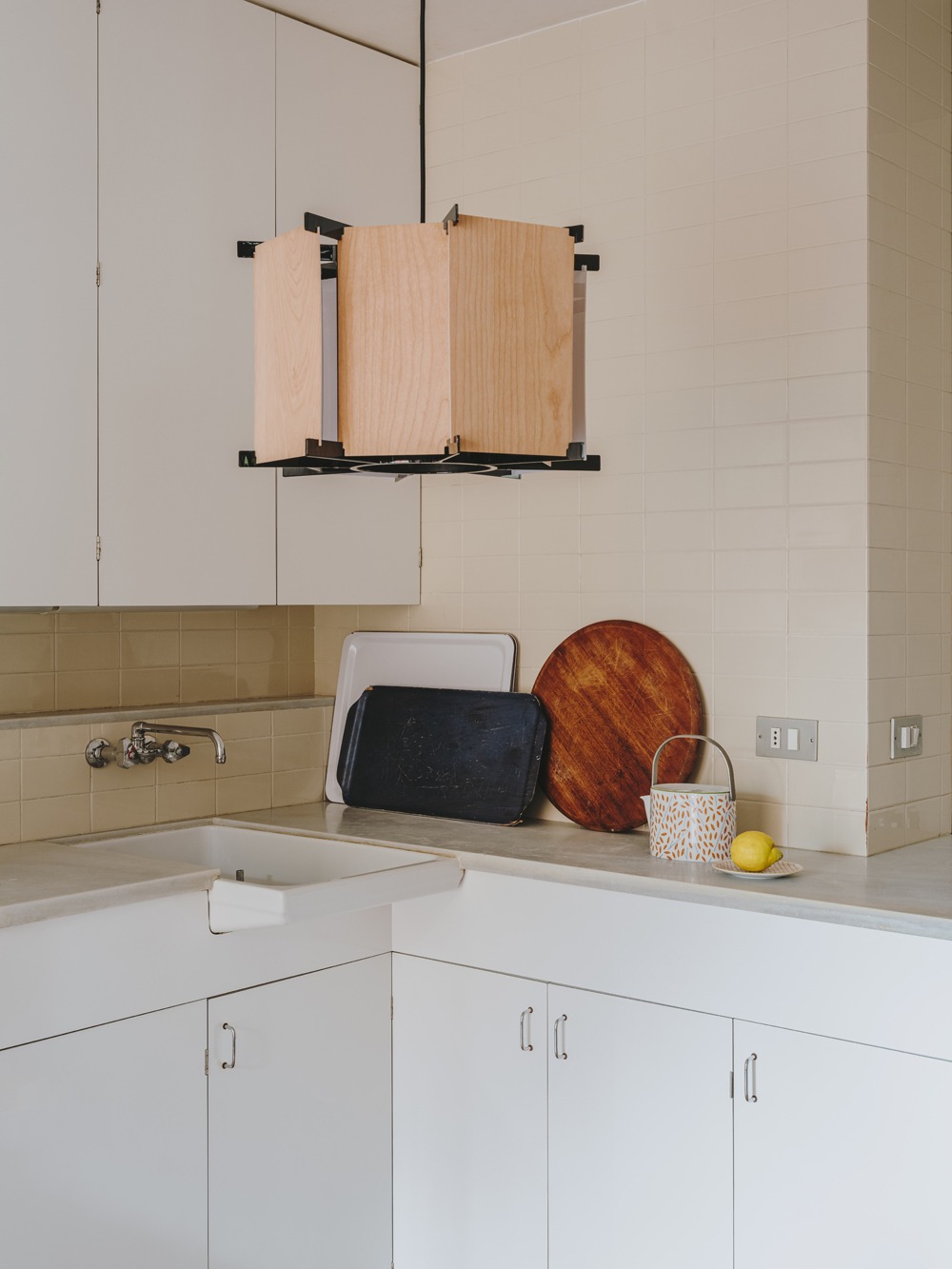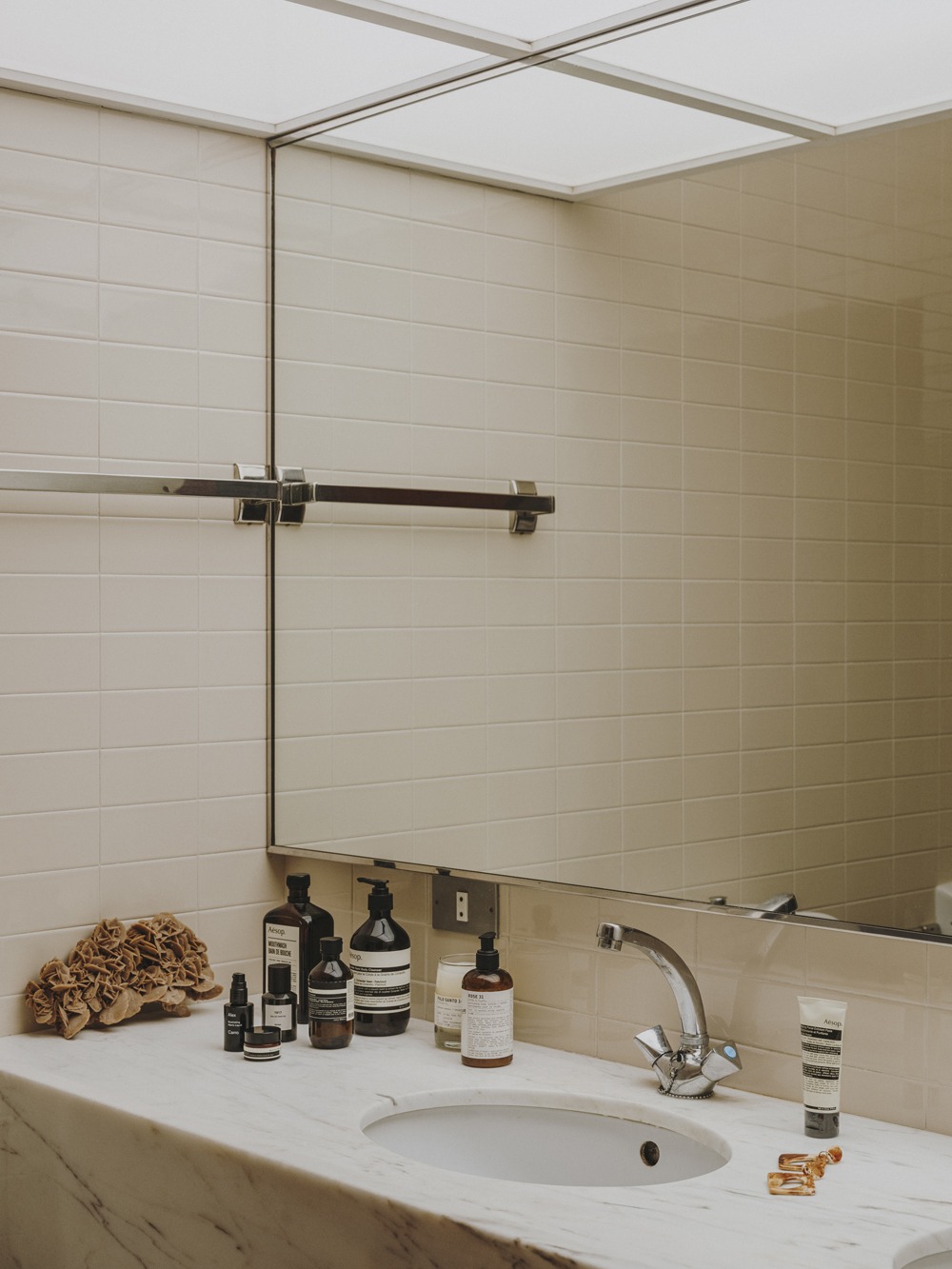 "After the last guests of the season had left, we sat calmly for dinner on that yellow table and we felt so incredibly happy. Our first summer renting had been a surprising success. Not only we got the update investment money back, but we never imagined we could bring this kind of happiness to people. It's the magic of Airbnb. It also saved this house."
Close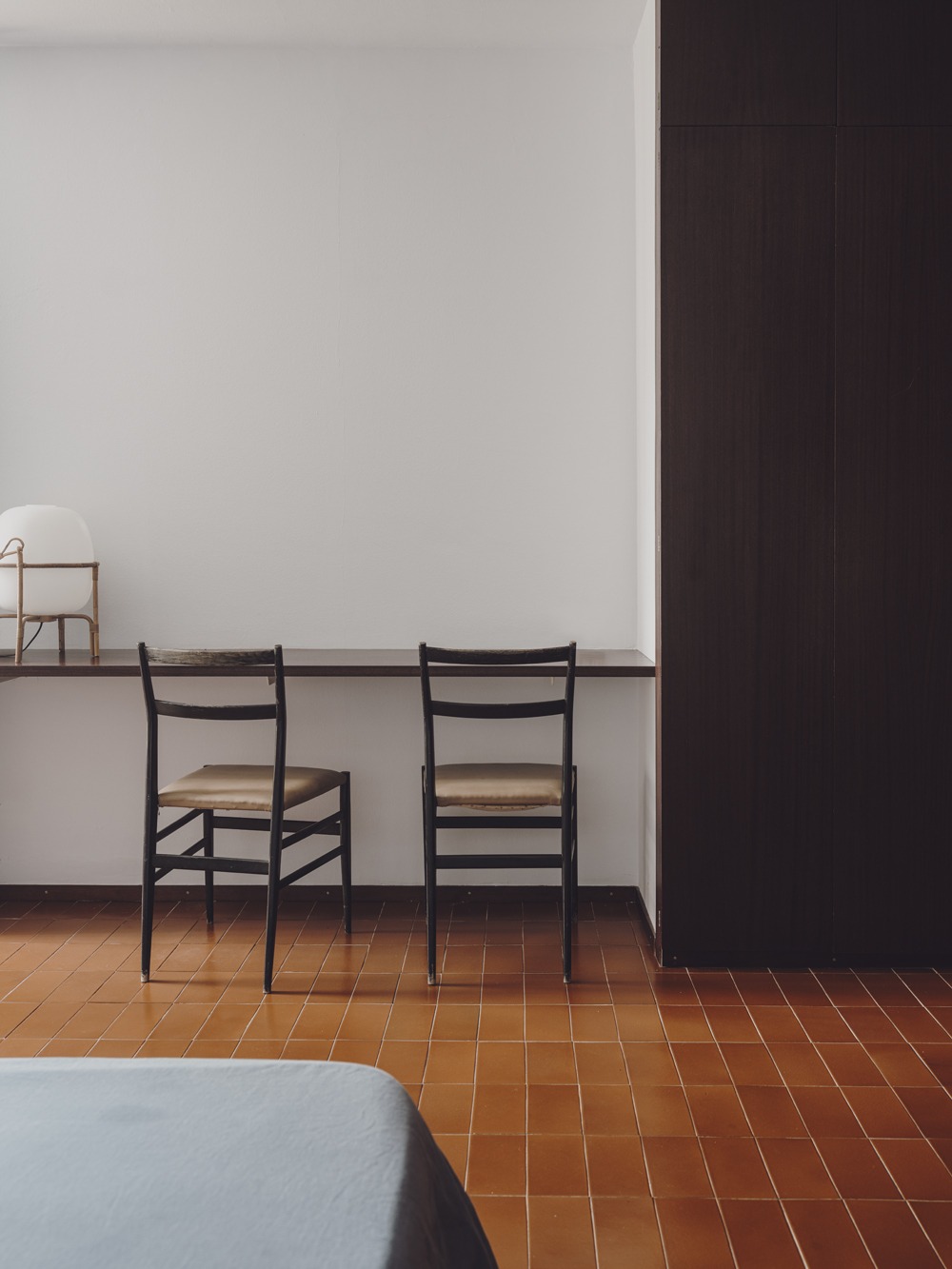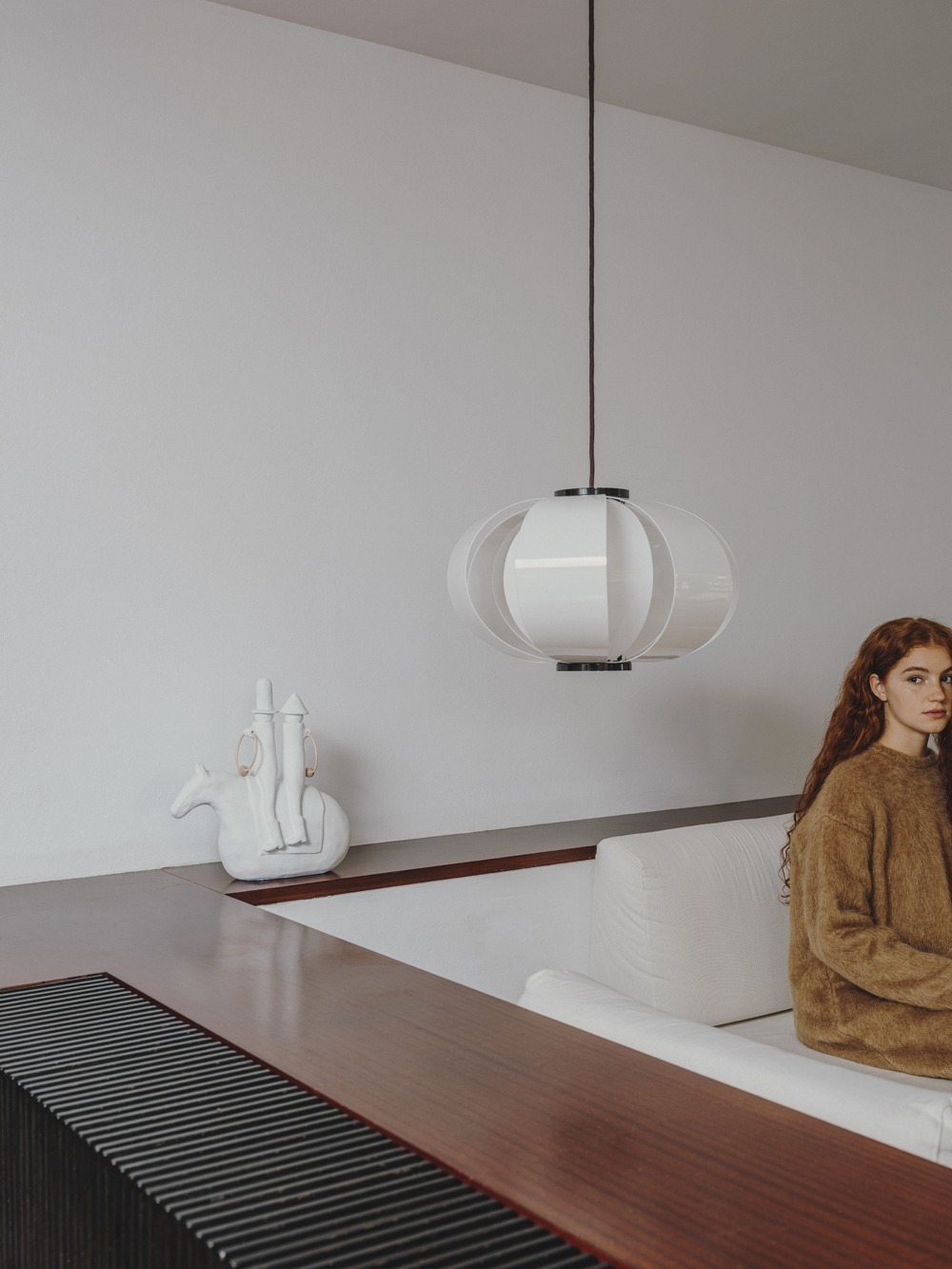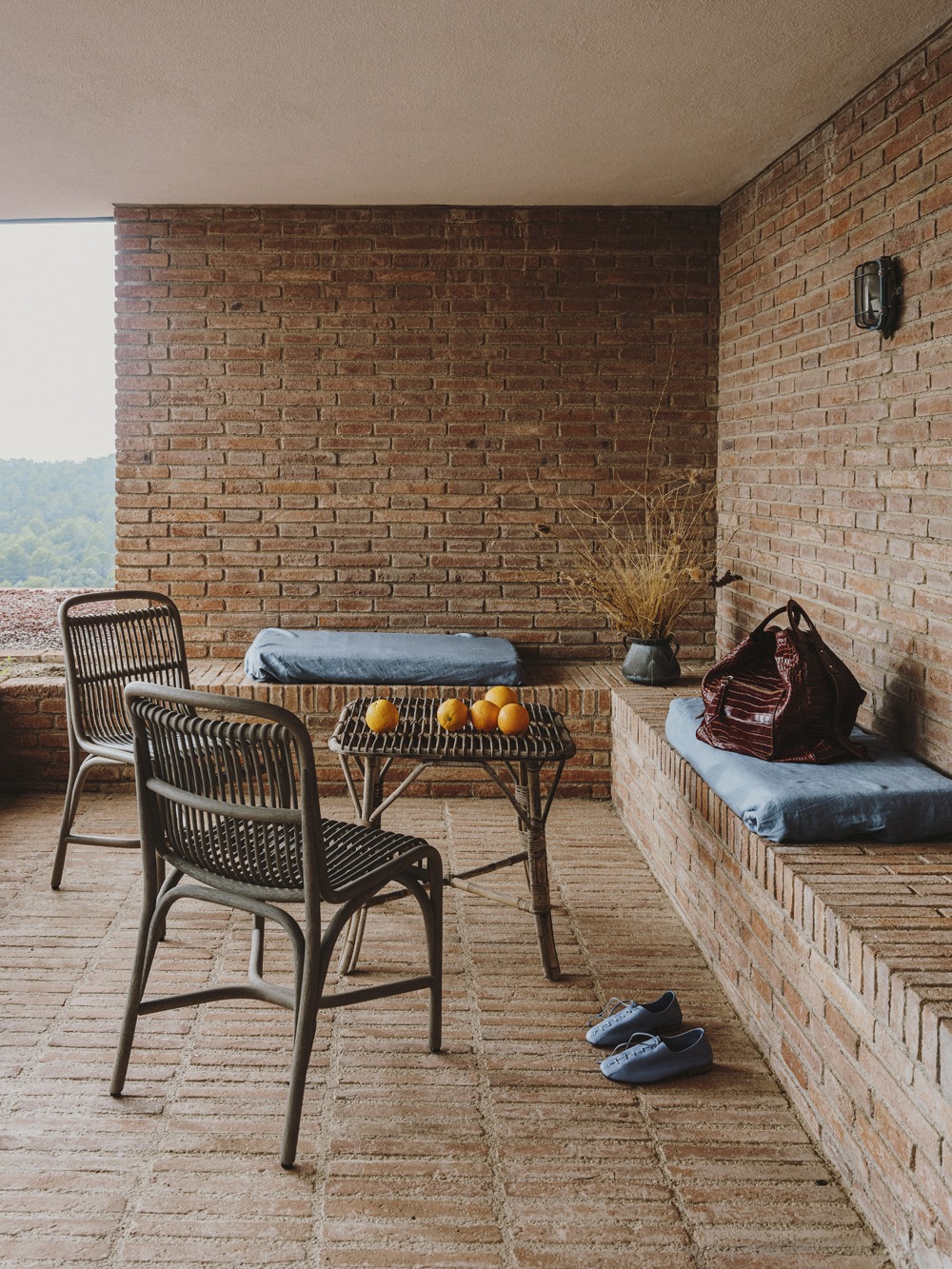 Today this contemporary paradise has become a desirable holiday spot for design and architecture connoisseurs who wish to enjoy a few days of peace; as Jorge says, "They want to stay in one of my uncle's creations". I imagine their excitement at every detail, the light, the use of local materials, the spectacular yet non- ostentatious structures, the proportions where spaciousness is balanced with a comfortable sense of human scale. "It is amazing to witness how my childhood vacation home is almost treated as a temple." Jorge mentions with candid pride. "However, there are families or groups of friends, who pick this place because they need plenty of rooms or they just want to have a nice pool and be in a calm area not far from the city. They also end up commenting on how wonderfully unusual the place feels. They don't know anything about Coderch, they discover it here. This is fantastic too."
Close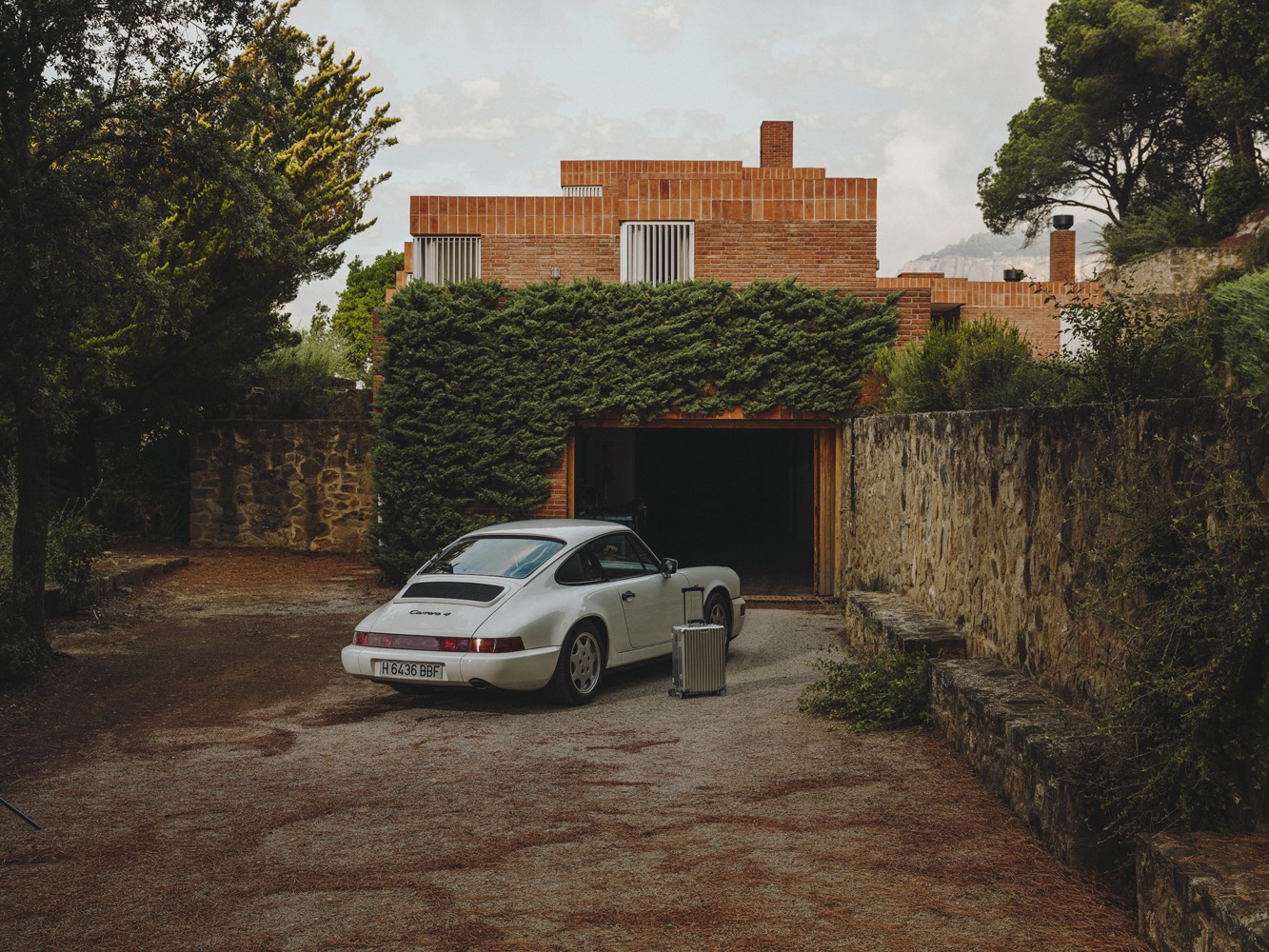 This house is a piece of art and a piece of twentieth century cultural history.  As such, it is fortunate that Jorge and Reyes ended up deciding to share it. It is also becoming an interesting location for commercial and photography shoots. Reyes says their goal is that people from all over the world have the chance to enjoy it. They are also thinking about organizing experiences, cooking courses, creating a Coderch tour, poetry readings… they say they are always open to new ideas while they also boil with their own. She admits, anyhow, that after all they have achieved so far, perhaps it would be about time that they took a few days to relax a little and enjoy themselves as well. They smile at each other in an attitude of "well, we will see…"
Close