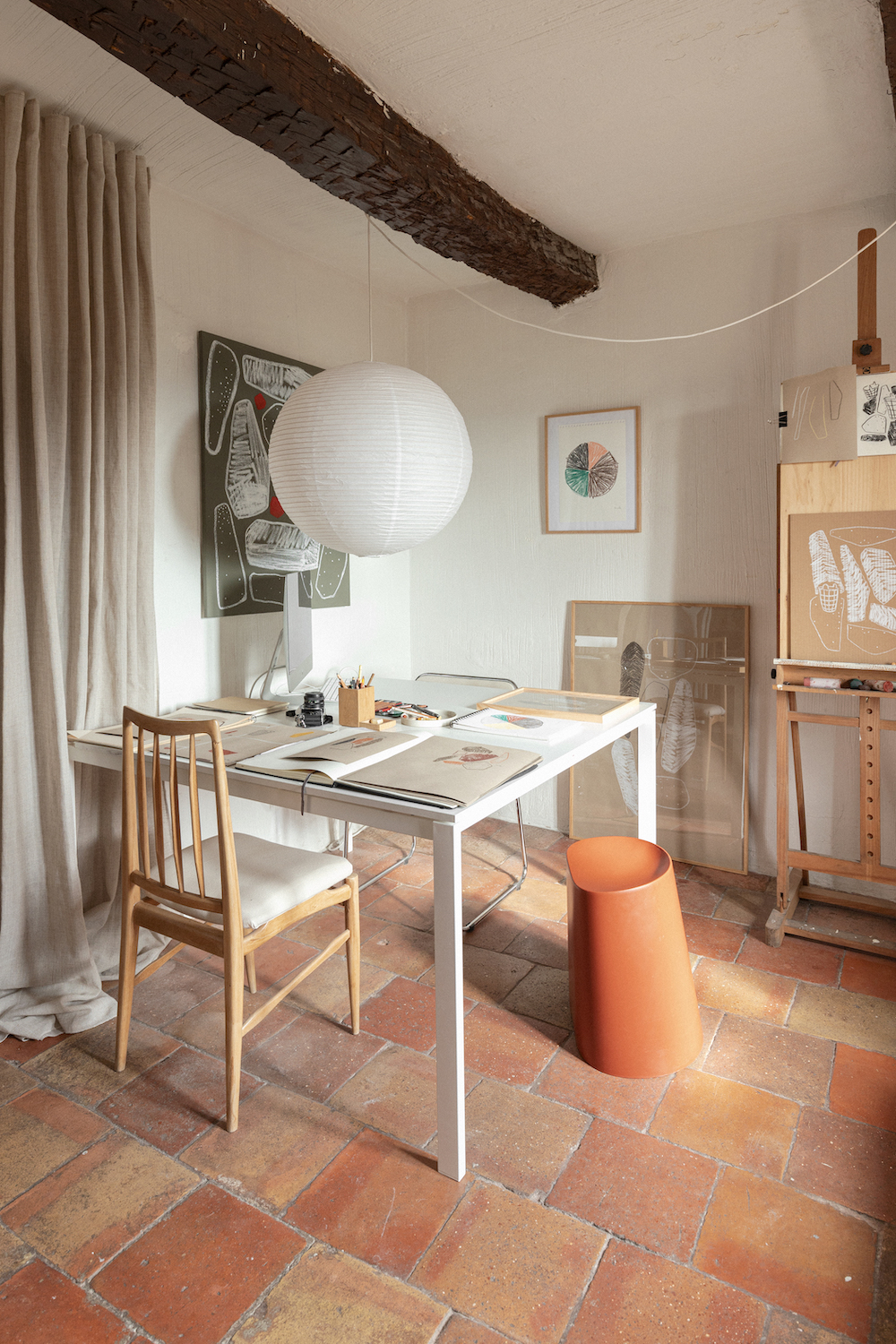 Saulo Santana Cabrera (Gran Canaria, 1987) is a multidisciplinary artist with the soul of a tightrope walker; he seeks the balance between reason and emotion, between rural and urban life, between a hectic pace and much-needed calm.
From this artistically diverse vantage point, Saulo expresses his vision through design, painting, photography and creative direction. The environment is something that Saulo incorporates into his creative process. "I've been living between Cuenca and Gran Canaria for many years. In both places, I can be close to nature, in the mountains, surrounded by trees, water and rocks. They're places where I can integrate nature into my daily life. I can see it through my window, listen to it and feel it nourishing my day-to-day life. You can learn a lot of things if you pay attention to what nature is saying. Somehow, I think that nature is, now more than ever, very much linked to my way of doing things".
Close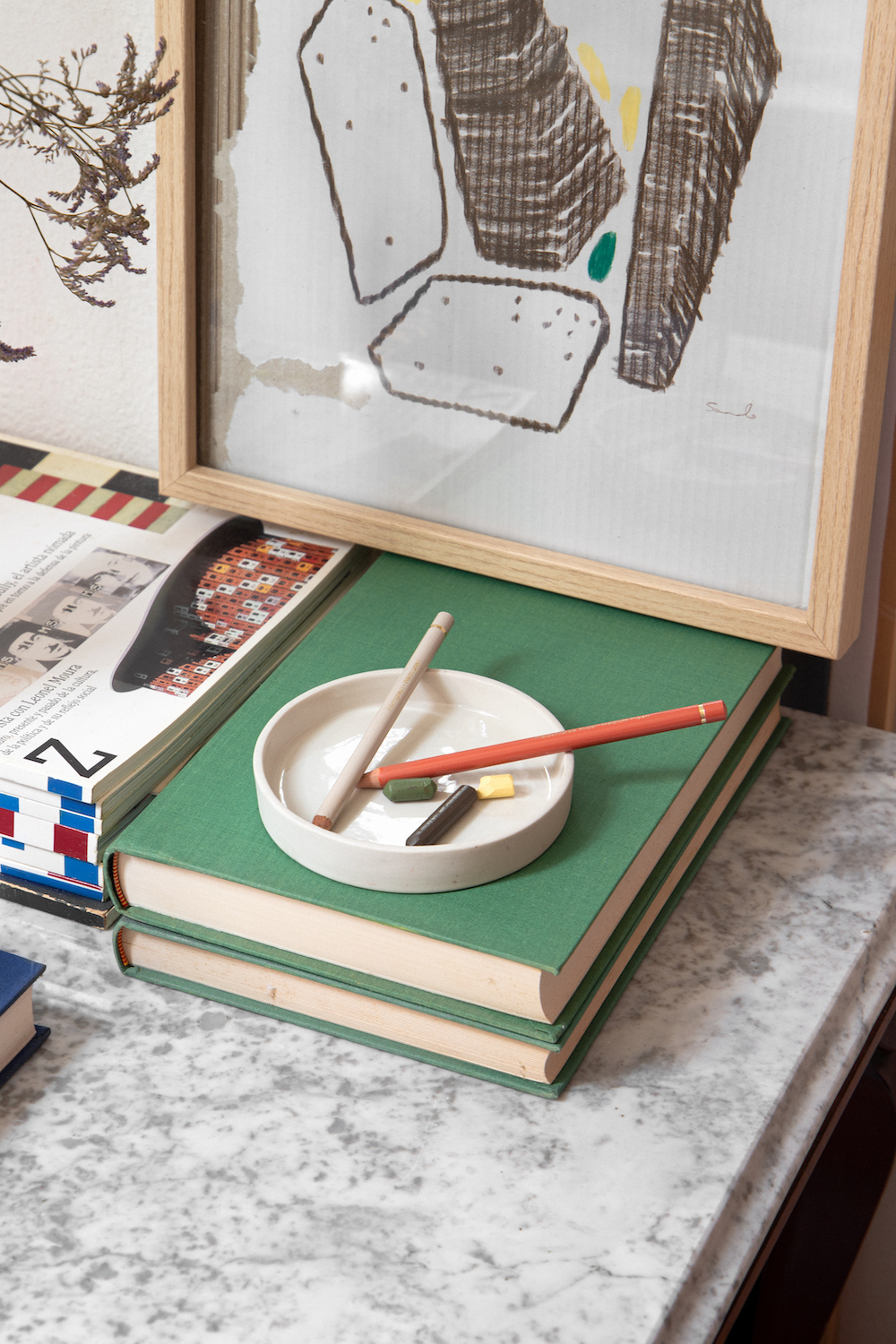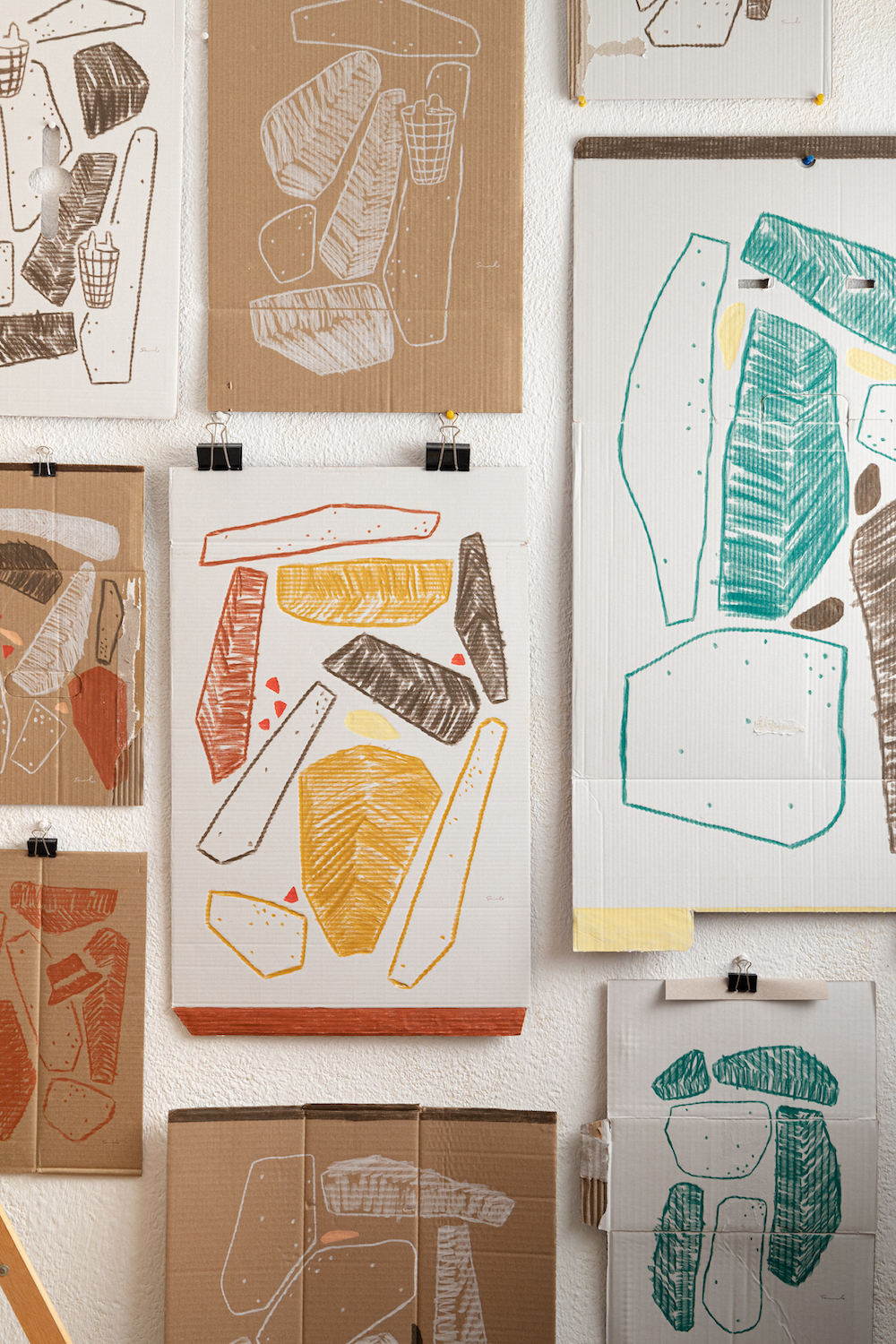 His biography, however, is written in many other places: besides Gran Canaria, his native island and a "diverse" place in his eyes, and Cuenca, the "austere" place where he has taken up residence, Saulo has also lived in the "spontaneous" city of Buenos Aires and the "transversal" metropolis of Barcelona. "I was born in Gran Canaria and, while studying design, I used to study in Barcelona during the summer. That city has always fascinated me. I have a special bond with it. It was there that I met Olivia, with whom I founded a design studio we called Bicolter in 2012". The studio works together with clients from all over the world in the fields of furniture, lighting, interiors and creative direction. Its approach is a return to the very root, or essence, of things – a return to inception: "We want to delve deeper into the quality of the form, our sensitivity towards proportions, combining the elements to create a certain narrative". 
Close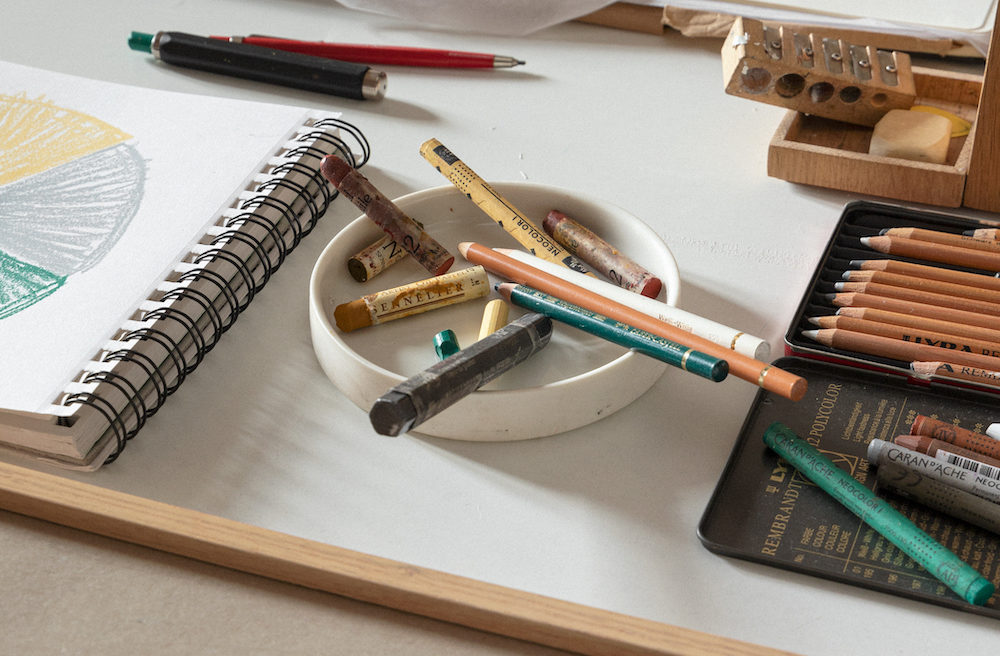 "We want to delve deeper into the quality of the form, our sensitivity towards proportions, combining the elements to create a certain narrative". 
For Saulo, drawing, photography, design, reflection and life are a whole from which to discover the world and himself. "I like that there is coherence between these creative areas that I'm so passionate about, but not in a forced way. In the end, there is a moment when they all feed into each other and loop back".
Close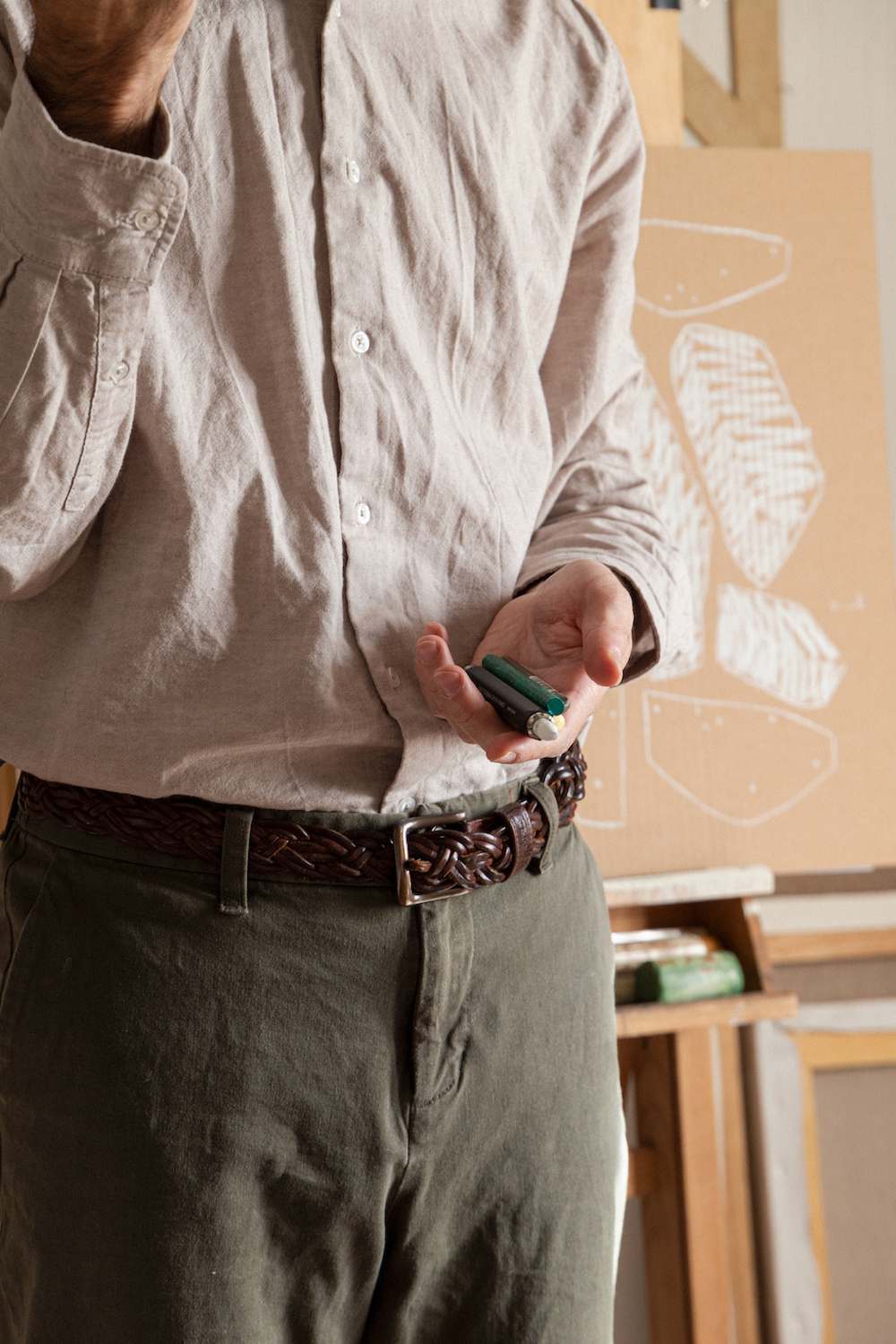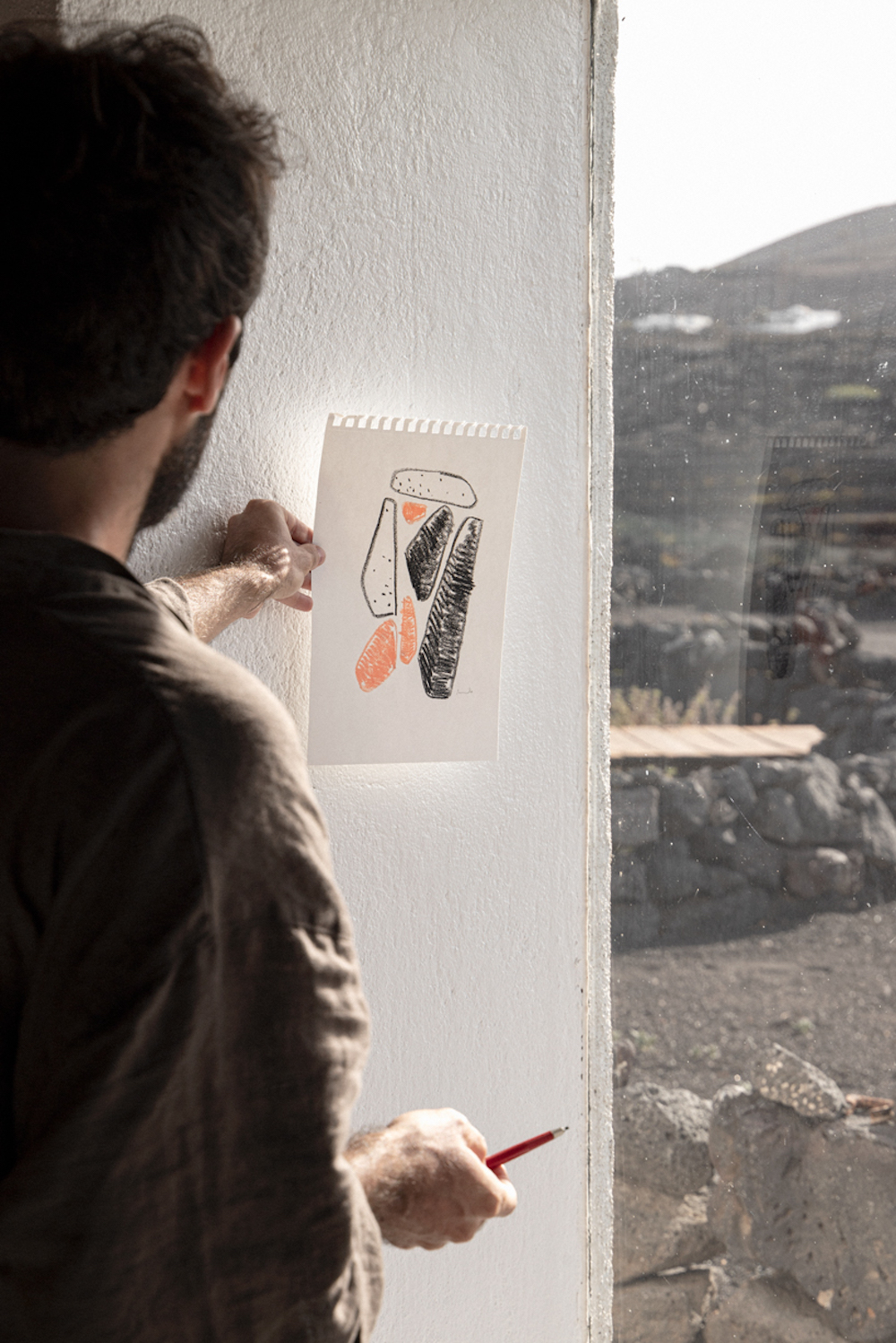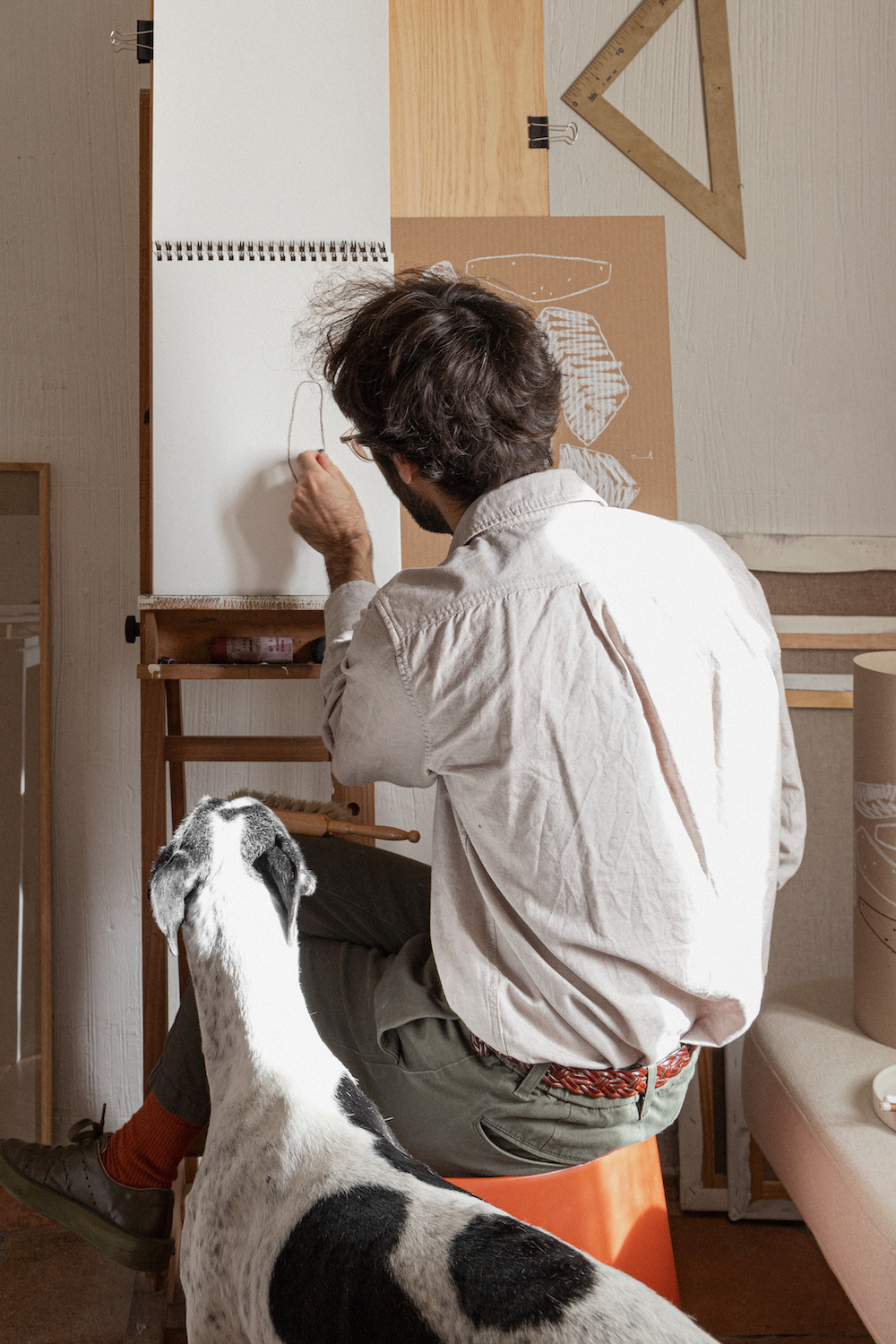 Both painting and photography have accompanied him since childhood: "I have memories of my mother teaching me how to draw horses. I also remember my father helping me to create shapes out of doodles. Painting has always been a part of my life, and I've been learning to draw on my own over the years". On this path, Saulo is unbothered by imperfection; in fact, it stimulates his process. "I use quite a lot of recycled media, such as rolls of paper and sheets of cardboard. These media always have some wrinkles, small bits or specks from the recycling process that I end up almost honouring for their uniqueness. I also find these details in cottons or linens. I'm interested in the unique, particular details of the media themselves; together with my uneven, coarse and carefree brushstrokes, they bring uniqueness, warmth and honesty".
Close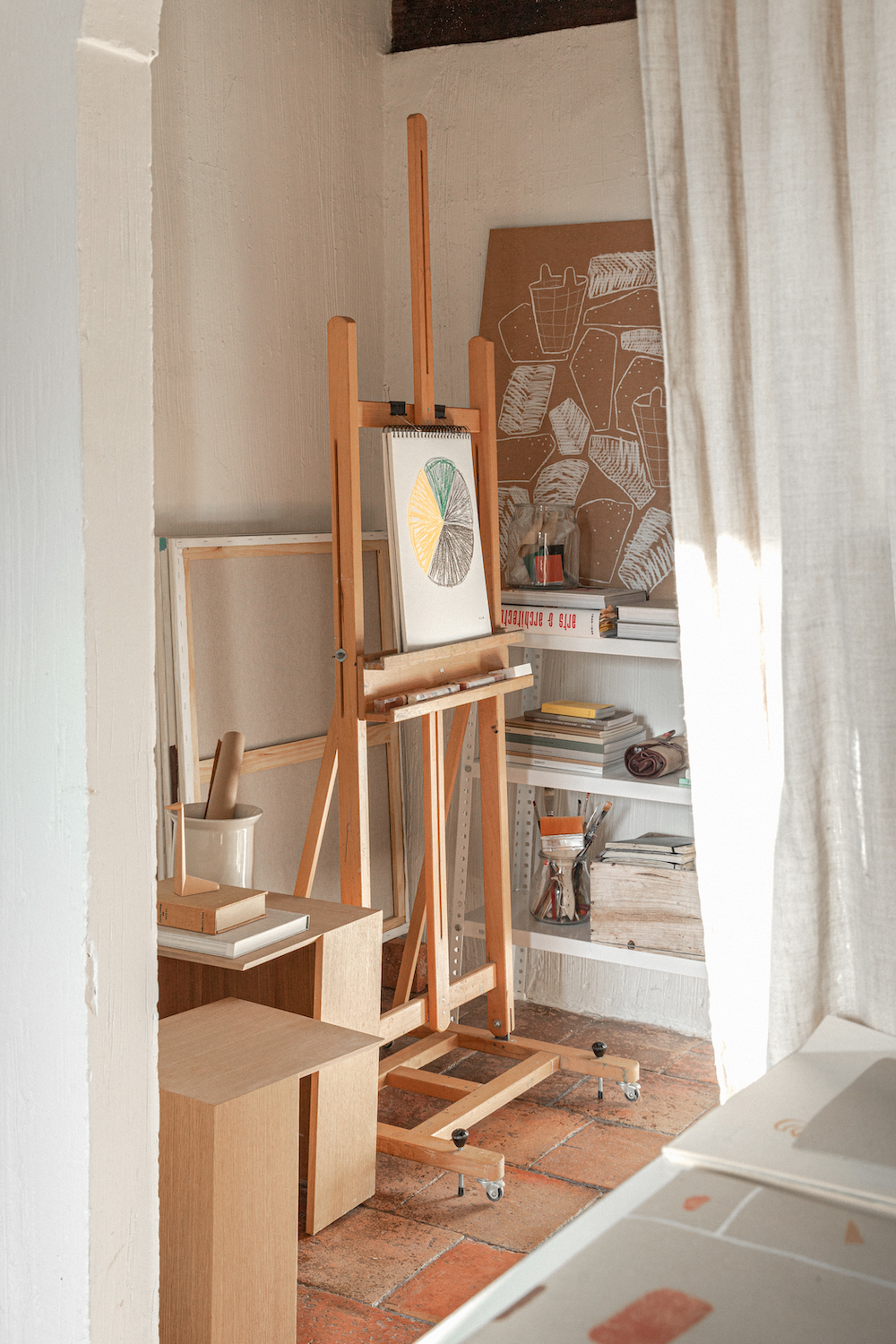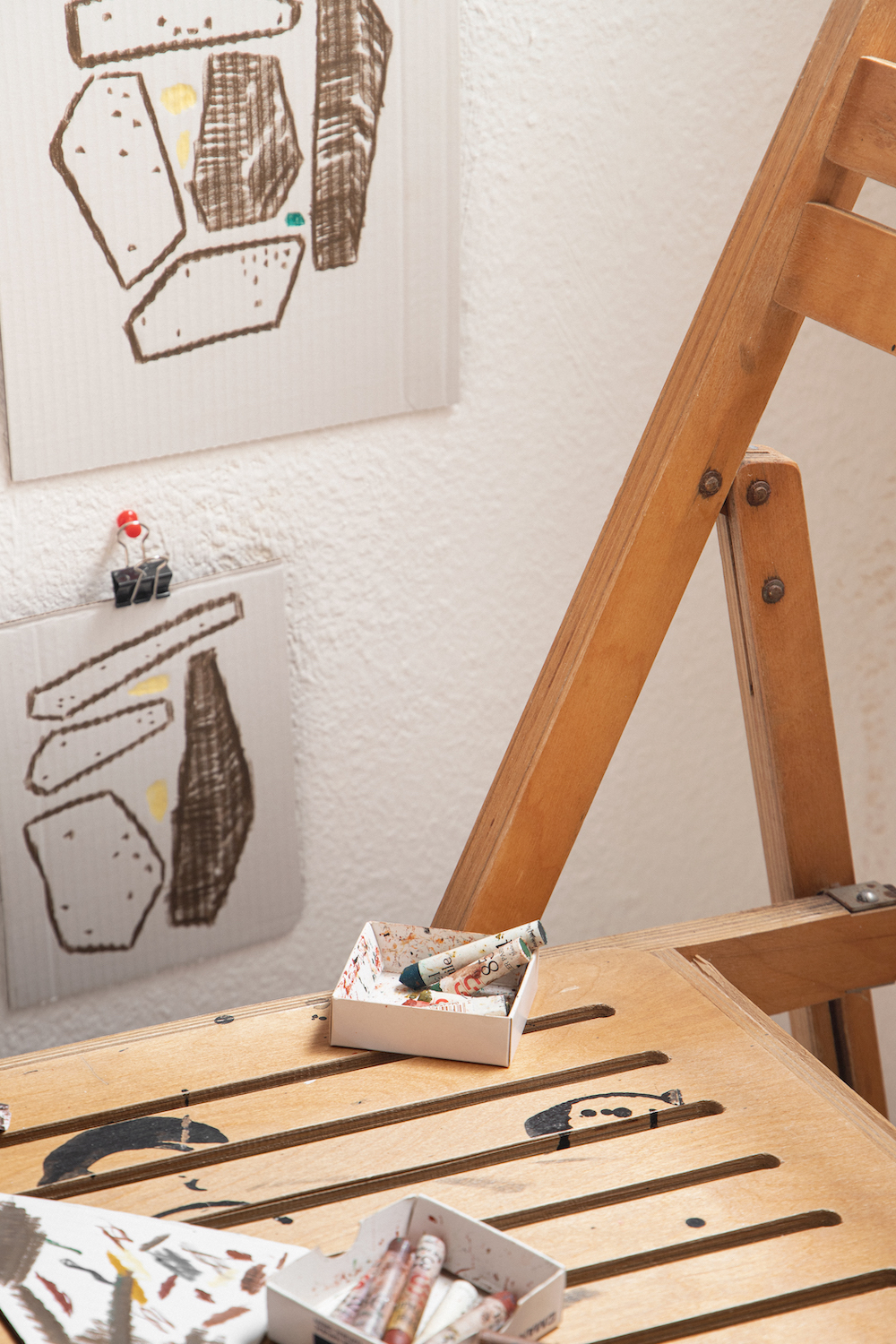 Materials as austere as the life he has chosen, surrounded by the essentials, with Olivia and their dog Grapa. "Nowadays, I usually have my workspace at home. This house-studio combination is something that has been a part of me for many years now. It's something that came about naturally and makes sense to me. I could say that my workspace is fairly mutable, so I have become flexible enough to be able to draw and take photographs almost anywhere. But it's true that when I'm in a house for a certain period of time, I usually fill it up with drawings, materials and objects, which blur the boundaries between the house and the studio".
"Painting has always been a part of my life, and I've been learning to draw on my own over the years".
Among his latest projects is his collaboration with the Danish brand Nofred: "This is a wooden chair specially designed for children, which I hope will bring many moments of enjoyment around the table," says Saulo. And another exciting, fun project with Buenavista Lanzarote: "I've made the drawings that will be part of a book about this peculiar rural inn and the island of Lanzarote".
Close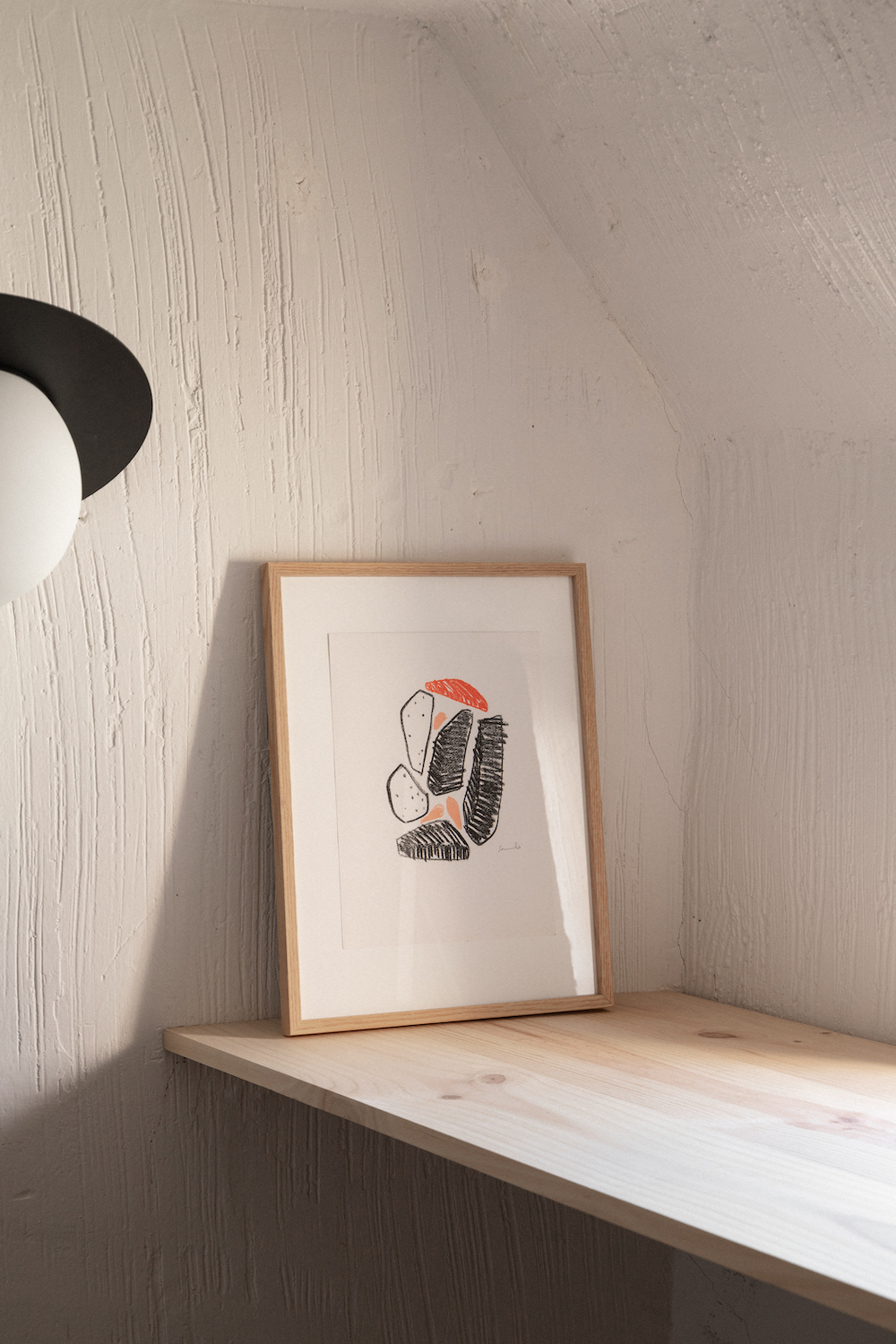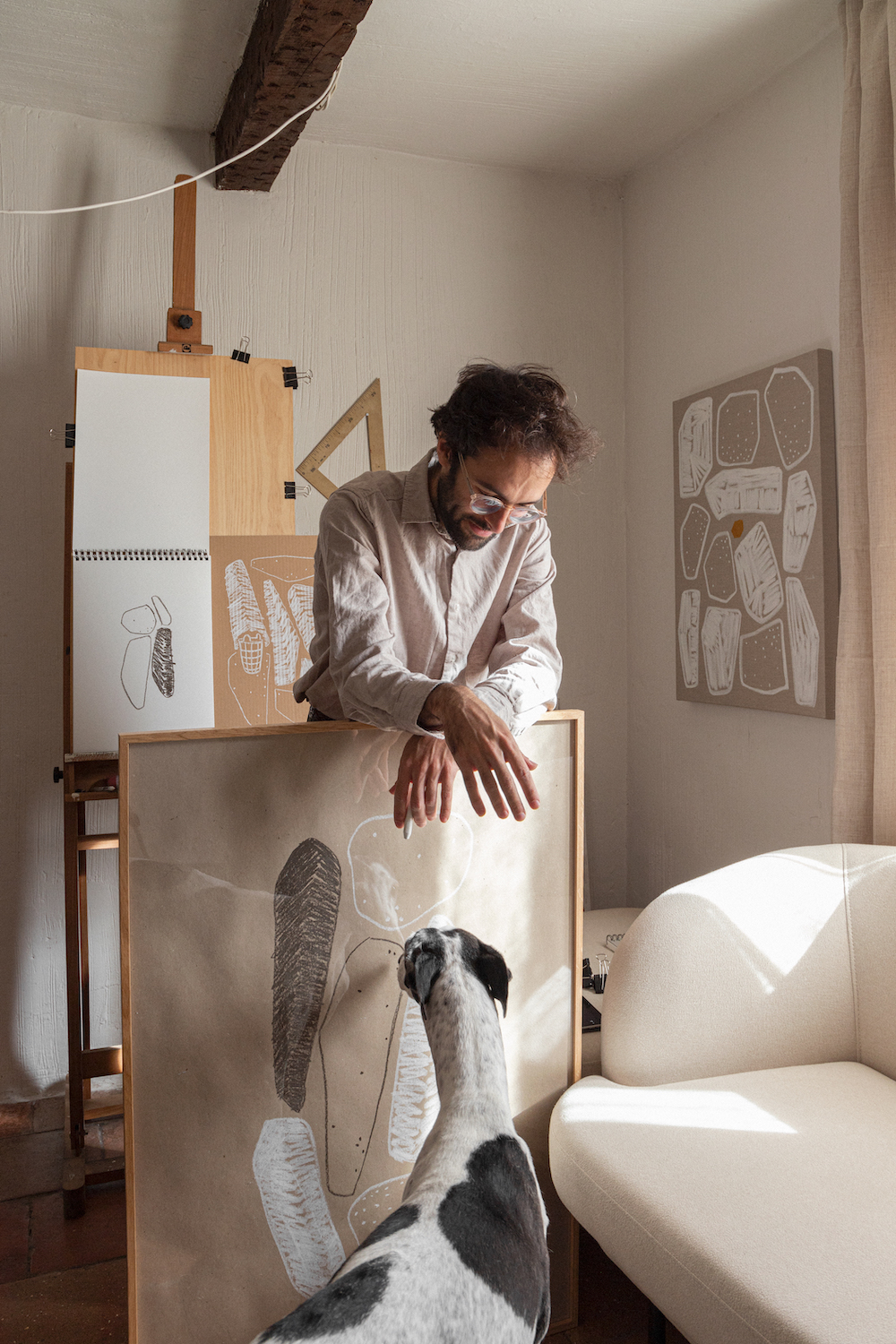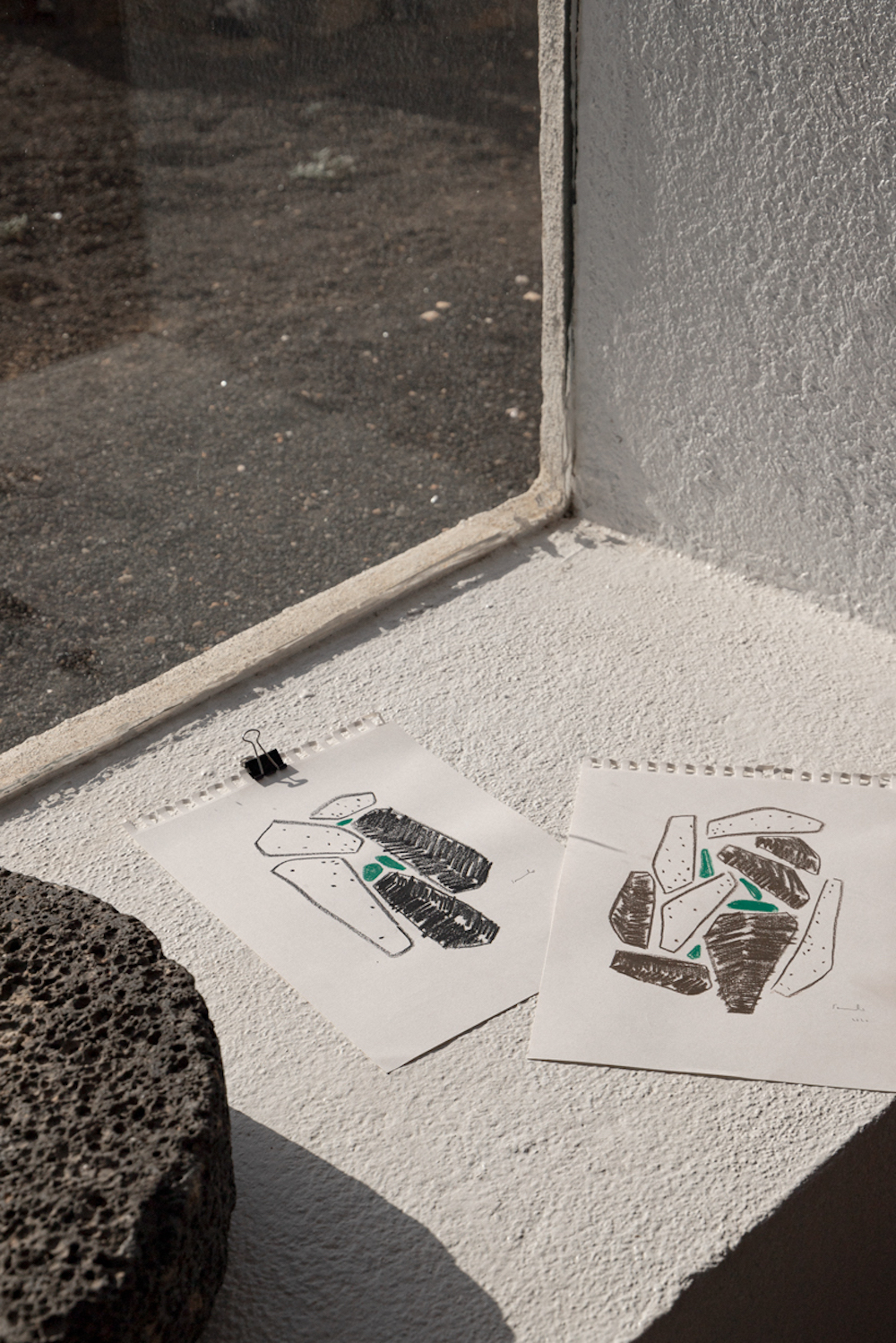 If the lockdowns have taught us anything, it is that working and living in the same space is a privilege that, at the same time, makes it difficult to disconnect. "My days in Cuenca are very quiet and slow-paced: I go to get firewood, I light the fireplace… I am passionate about plants, and pruning them de-stresses me. This rudimentary, simple moment influences and inspires my creative work. Every morning, I go out to the garden to see how the trees and plants are doing. Walking with my greyhound is another routine that is part of my daily life, that helps me switch off. I'm passionate about my work, and often lose track of time".
Close