The story of Melia Carranza and David Iglesias is like an screenplay with all the ingredients for box-office success: a girls goes to fix her bike at boy's workshop, they talk about the leather products that he sells for bikes, of her desire to learn pattern-making to make leather handbags, and so begins a love story. To top it off they find only a few meters away, a place to live and work together in the centre of Madrid.
But both their story and their home are full of nuances. Melina is a Mexican architect who, for a long time, alternated between periods in Europe and her native Mexico. David is a lawyer who belongs to the third generation of a family dedicated to leather, who found his refuge in a small store and workshop in Las Letras neighborhood, where he sold leather products for bikes he made with his uncle.
Close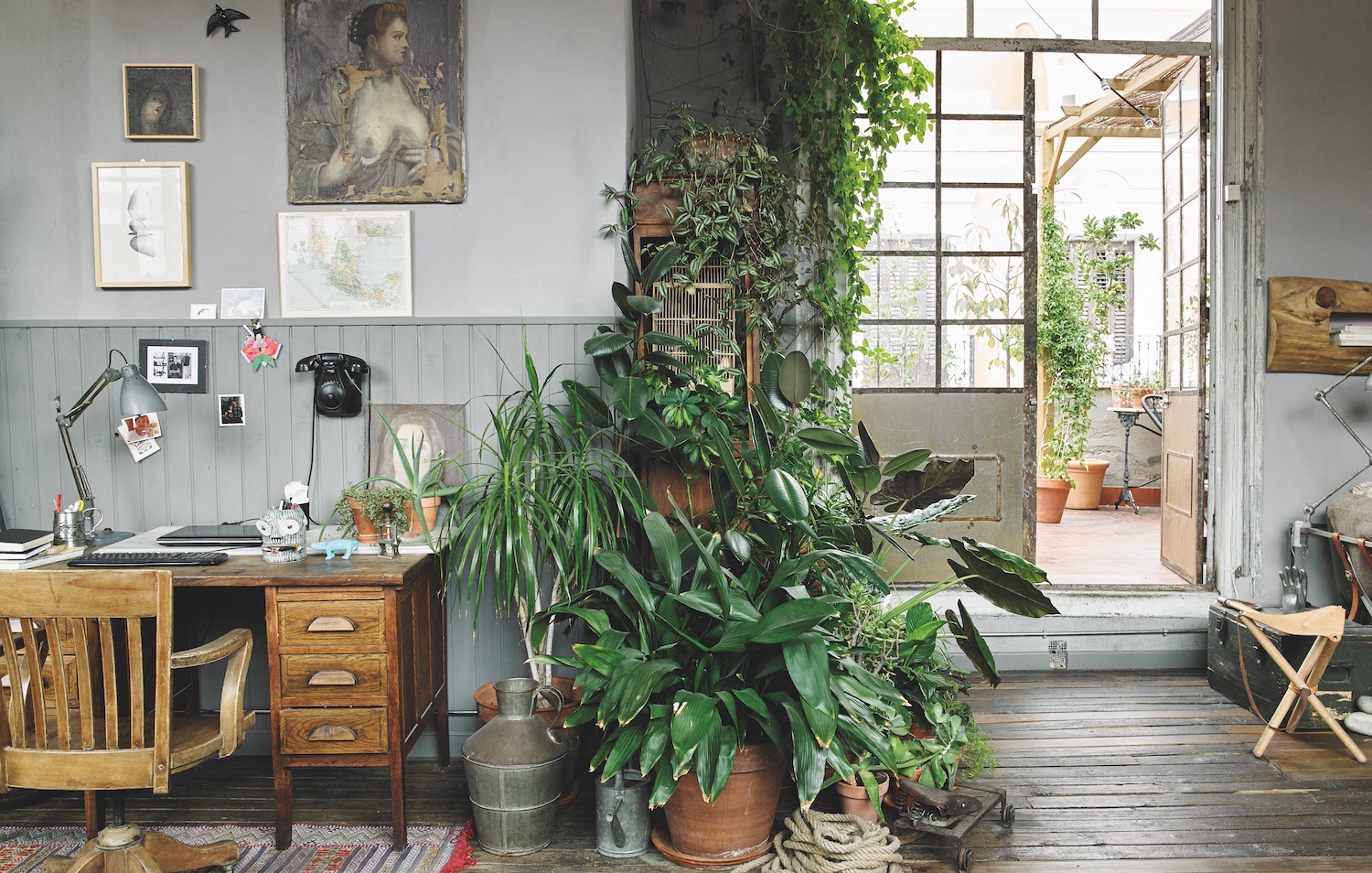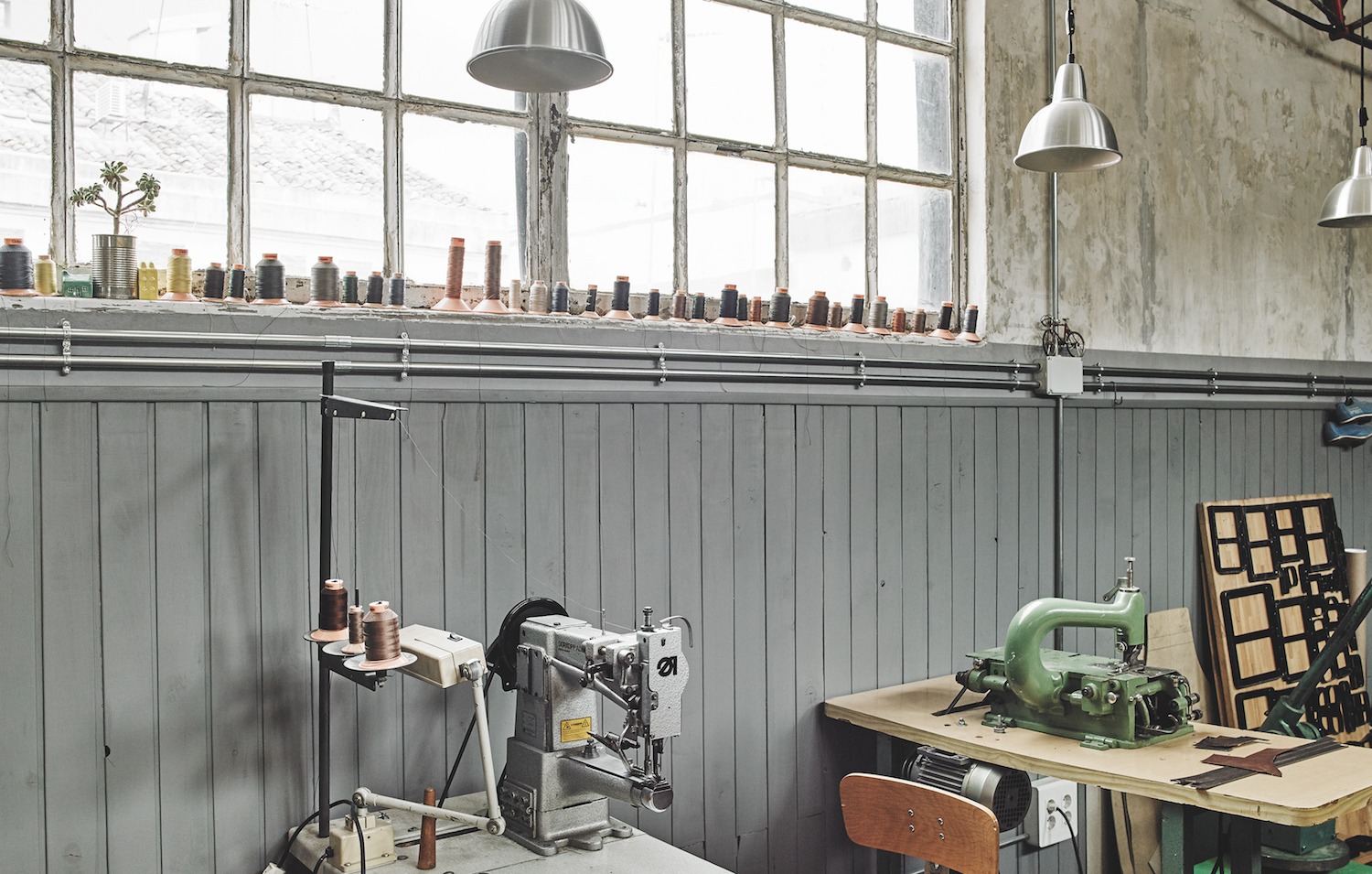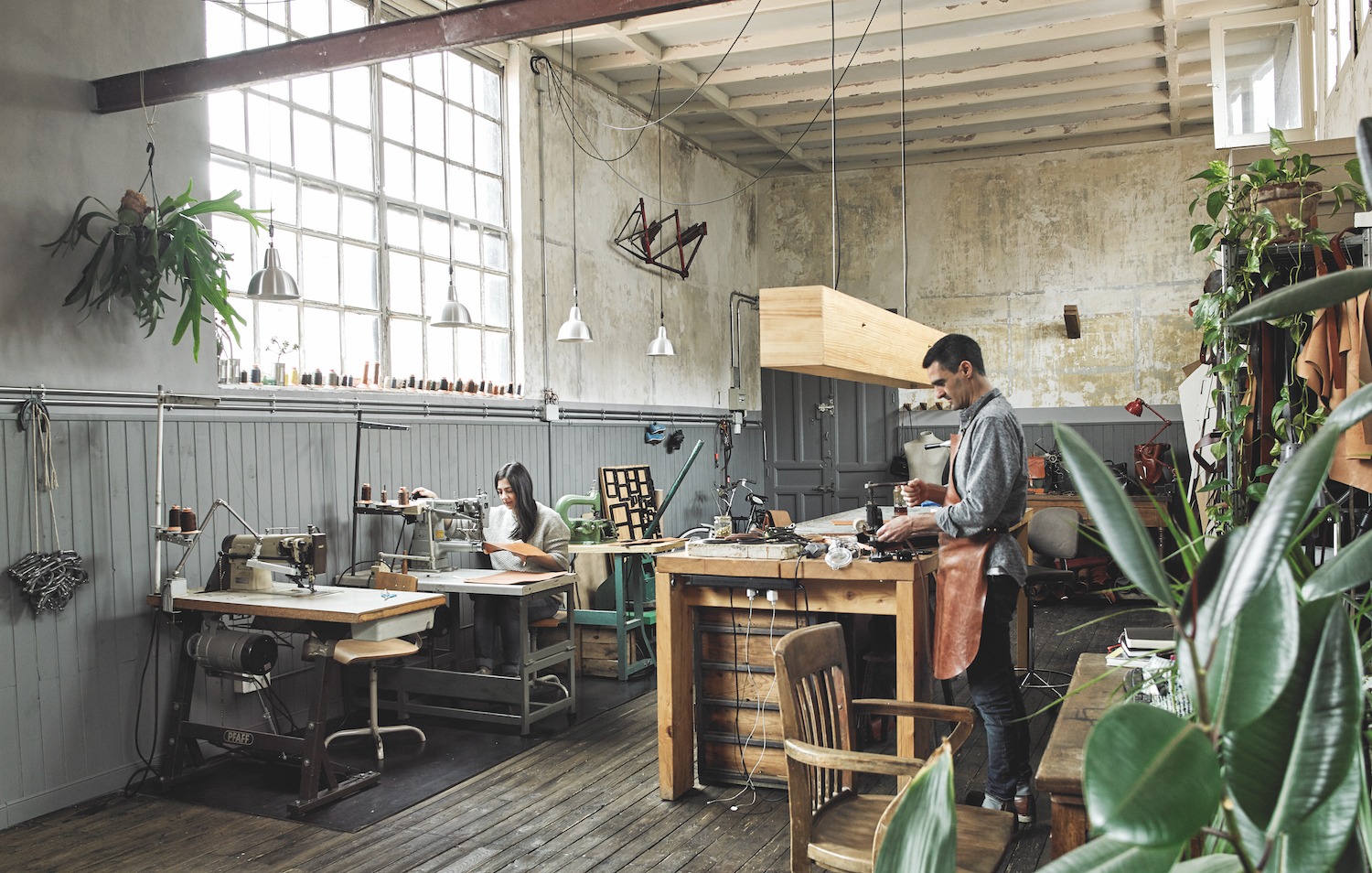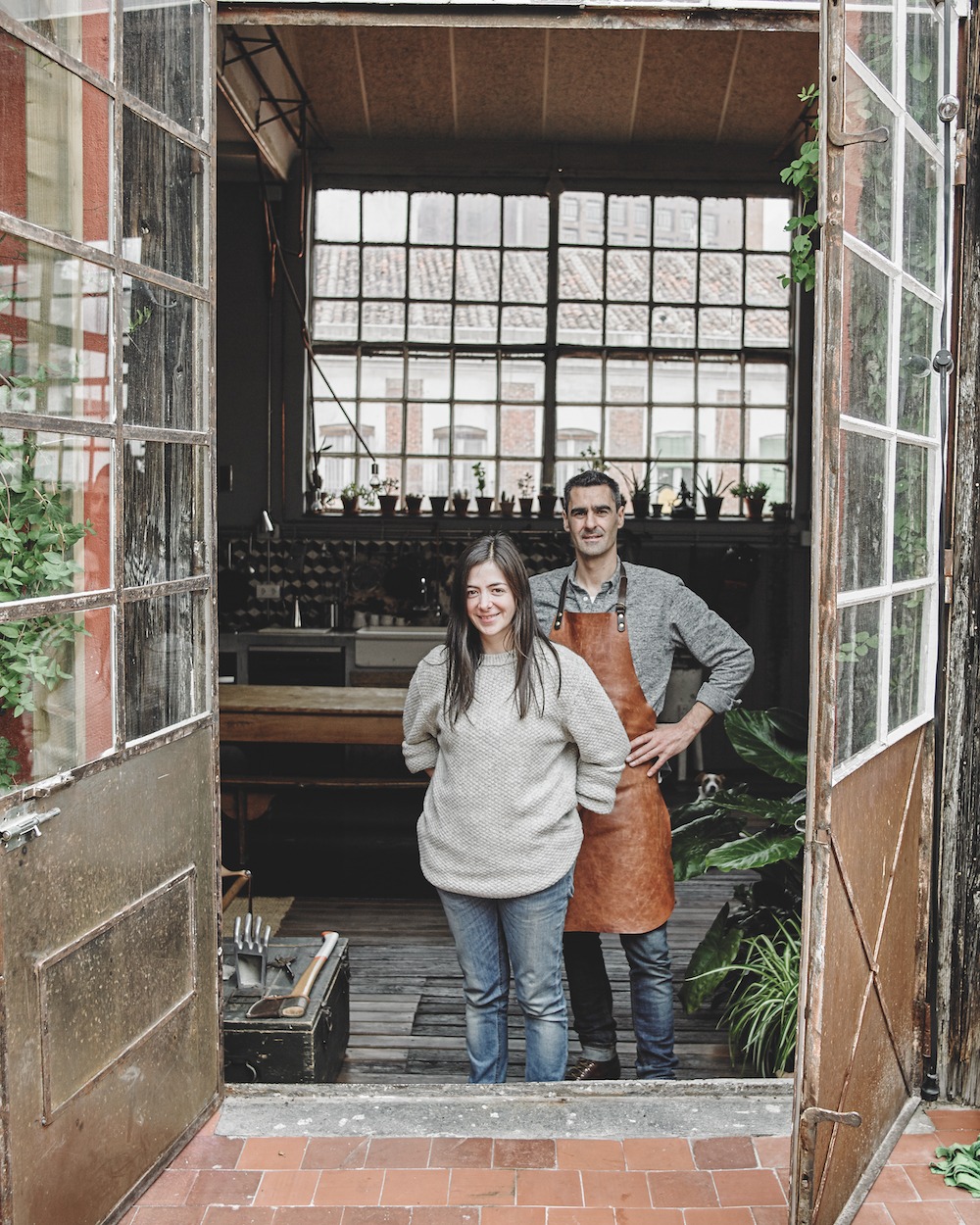 Their personal stories were quickly blended by the desire to do things together. They found a large open space on the third floor of a building that had been abandoned for more than ten years, and had always been used in the past as a workshop for artists. They refurbished it with little money and great eagerness, respecting the essence of place: its magnificent wooden floor and huge industrial-style windows, reusing antique armoires that had remained in the studio, and even hanging works left by the last artist who had worked there.
Thanks to its beautiful and praiseworthy endeavour, Oficio Studio's home and workshop has become a cornerstone. It exudes the same sensitivity and respect for the past as its creations.
The space reminds visitors of its trajectory and preserves the memory of its former inhabitants. Neither the district they chose to live and work within, nor the products they design, were the result of a deliberate strategy. Everything came about quite naturally and over time, the discovery of what they wanted and did not want for their lives. Thus, Oficio Studio was born.
Close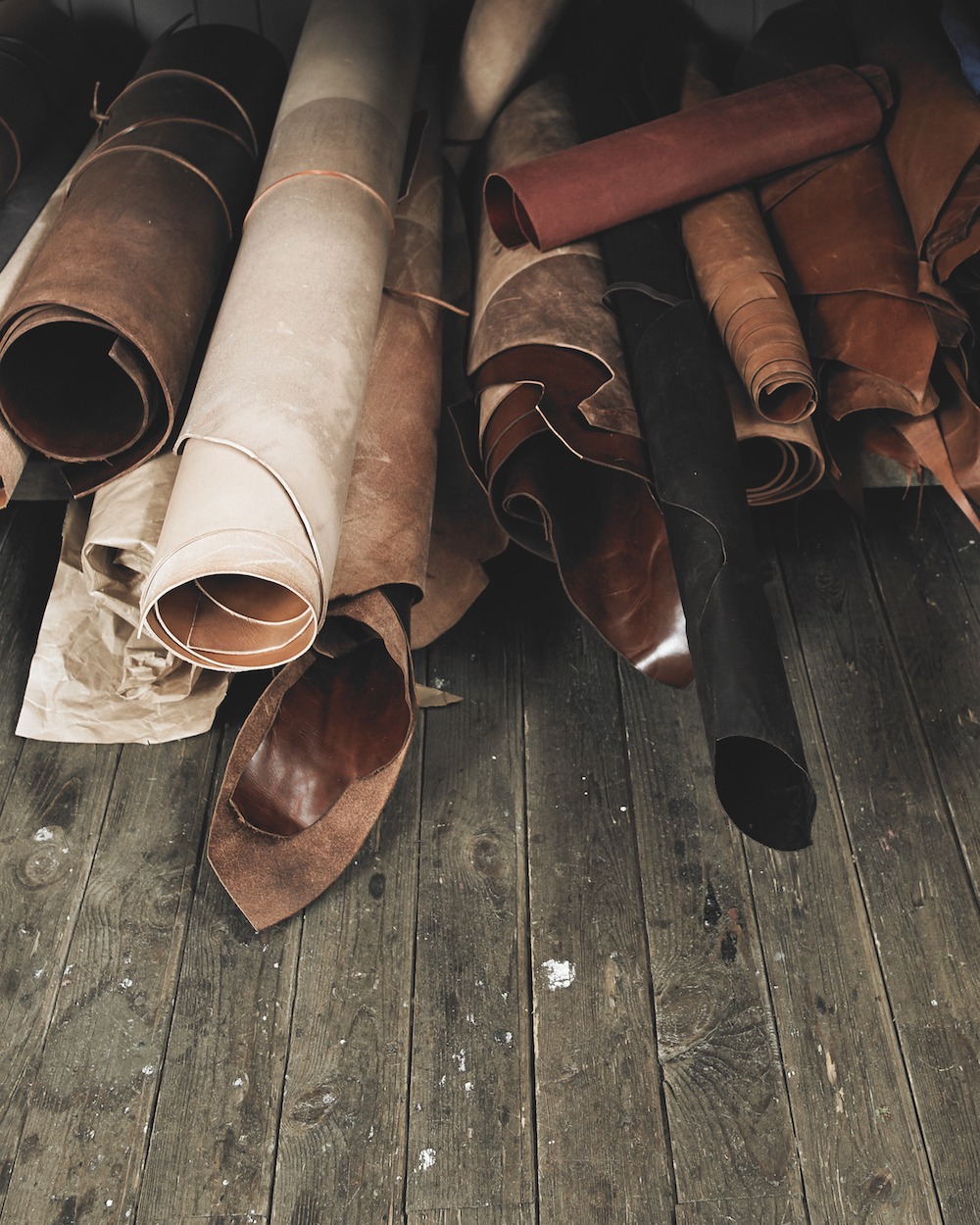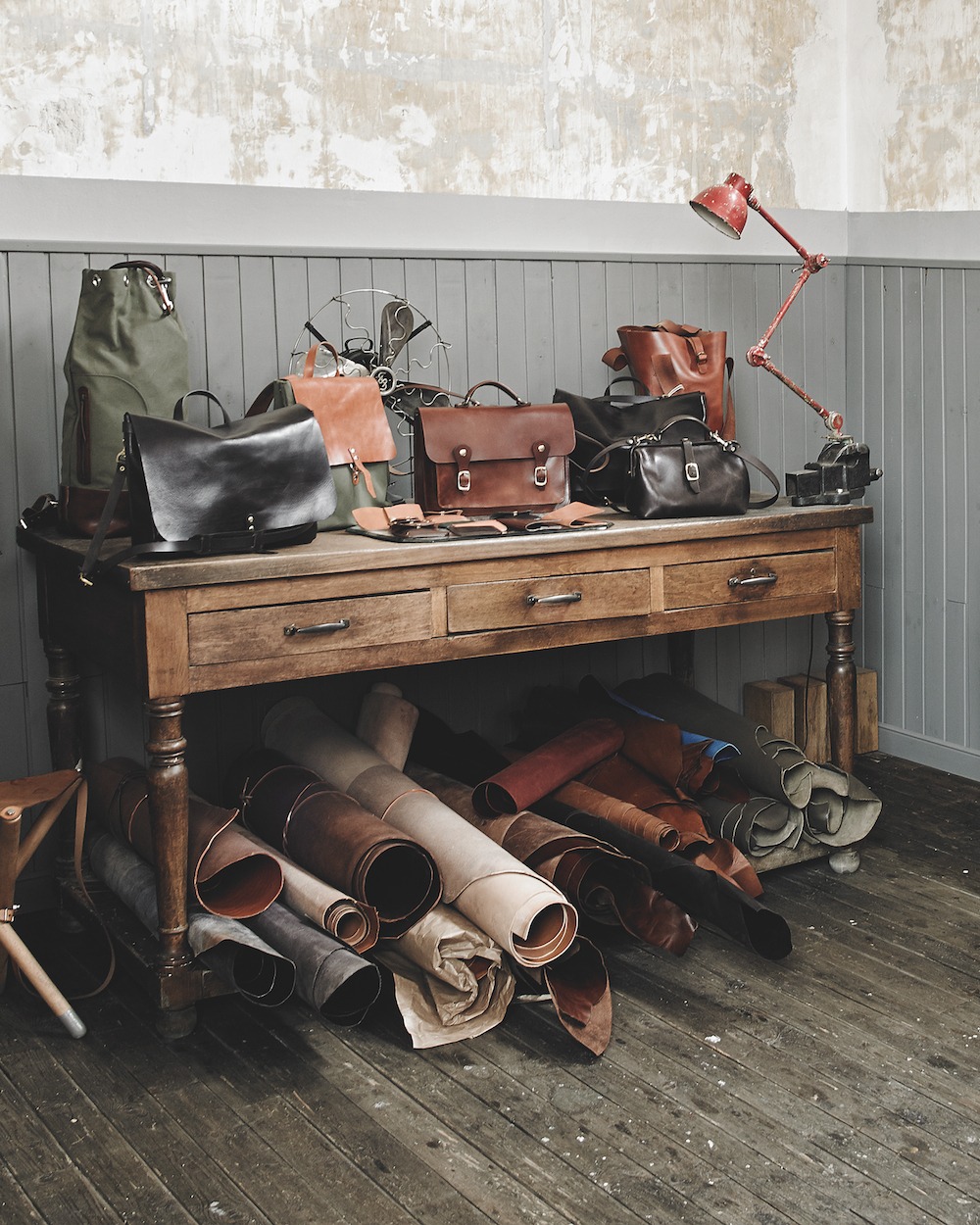 That same spontaneity is essential in their products. In a truly artisanal way, they design and produce handbags, wallets, backpacks, and leather aprons. They personally choose the raw materials in Villarramiel, a small town in the province of Palencia, traditionally dedicated to leather and which, in recent years, from having over a hundred tanneries, these days only has seven. If sustainability is a label that all companies wish for these days (even if contrived), in the case of Oficio Studio, it is their hallmark. disconnected from fashions and seasonality, they sell only what they produce and are limited to what their four hands can offer.
Entering their home and workshop means entering their private universe. The environment, their plants, Pedales (their dog) welcoming to you, joining them at their table to drink coffee becomes a sensory experience. If in contemporary society sharing is the new owning, experiences generated in environments like Oficio Studio can transform the simple act of buying into something more complex and enriching: visiting a home, seeing the development of their products in situ, the way materials are cared for, their very origin, tools, reading material, hobbies, the world that revolves around them, getting to know the person who supplies you with a certain article and, in turn, they also receive the reactions, feelings, and experience of the strangers who visit their home.
In their conversation they let y magical words that transport us to a distant past: leather workers, saddlers, tanneries … It is curious that trades which once were so common, now seem totally forgotten. near their home/workshop is the Ribera de Curtidores, the Rastro's main street where traditionally those who tanned skins, in order to transform them into leather, had their businesses. nowadays it is di cult to find master leather-workers there, and few people know what the name of the street refers to.
Close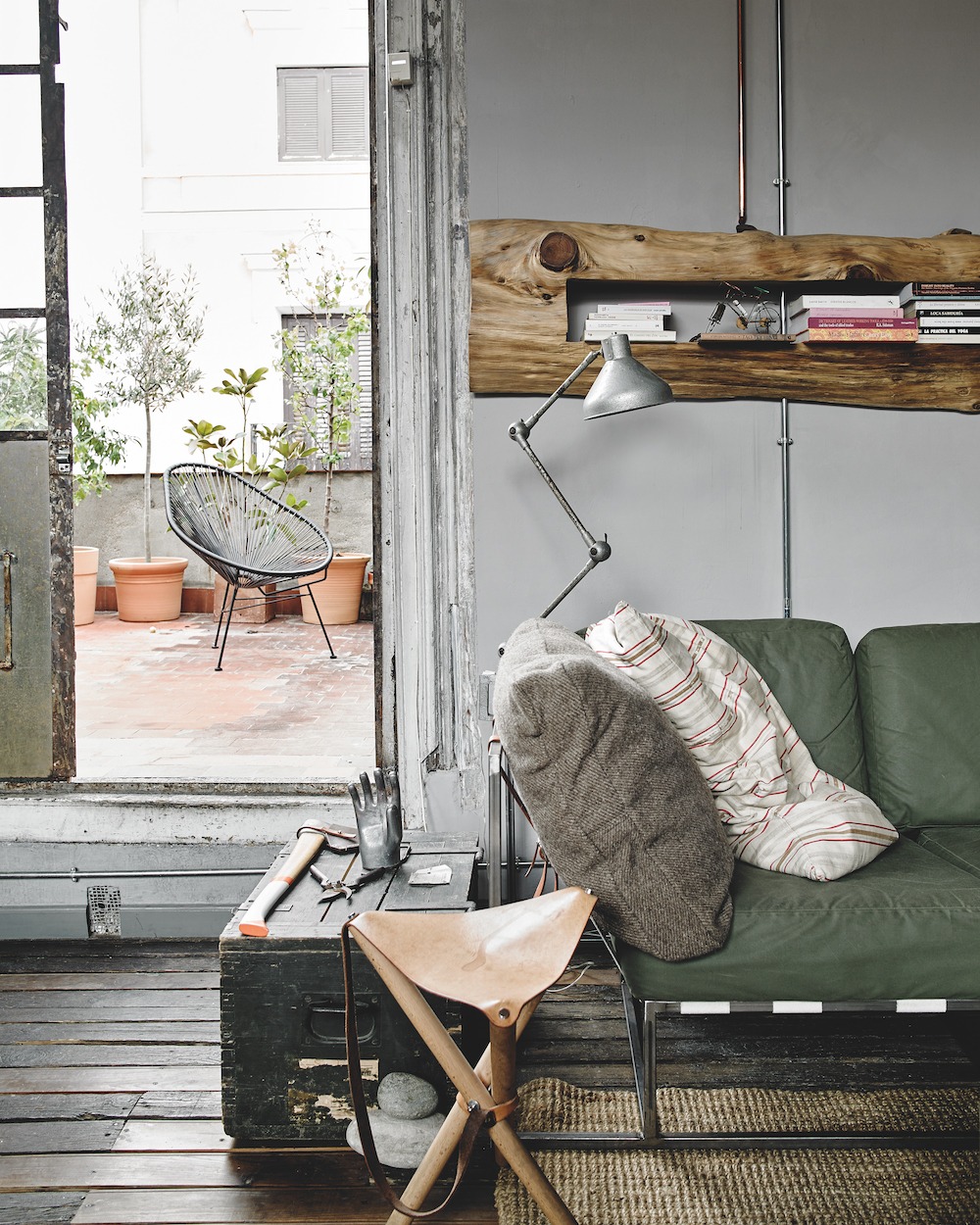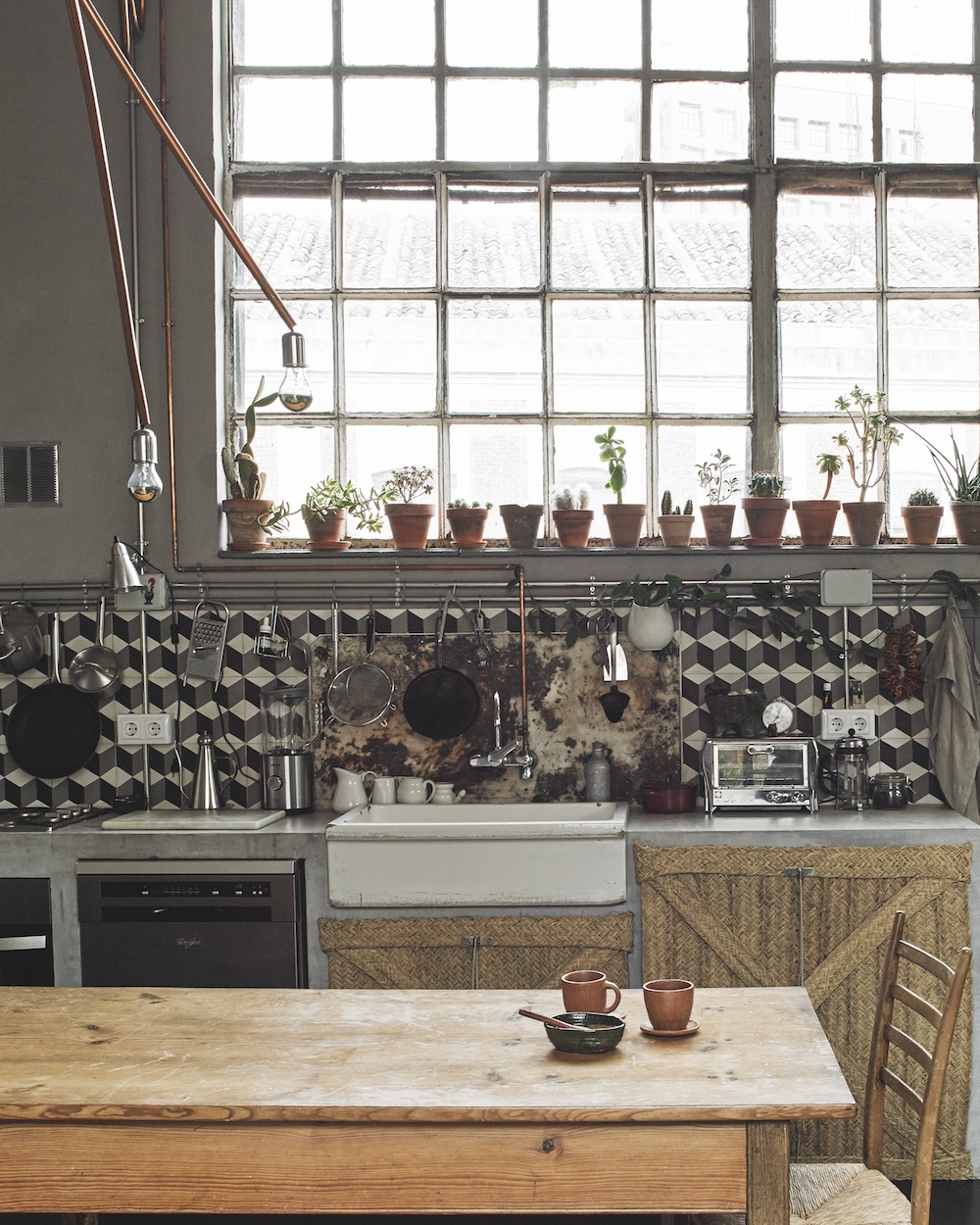 With the gradual disappearance of these traditional crafts, vast amounts of knowledge, skills, and occupations have been lost. Now a new generation is attempting to take up jobs that are almost forgotten. Conscious of serving as a bridge between two worlds, the home of our hosts has been visited by artisans and retirees who have shared their experiences and trade secrets.
Something similar has happened to the neighbourhood where they settled. The Barrio de Las Letras used to be the cultural epicentre of Madrid and was the main stage of the Golden Age of Spanish literature: that of Cervantes, Lope de Vega, Calderon de la Barca, or Quevedo. After years stuck in languor, the district is currently ebullient; these days art galleries and designer shops abound, and it is once again an area chosen by Madrid's new trendsetters.
Thanks to its beautiful and praiseworthy endeavour, Oficio Studio's home and workshop has become a cornerstone. It exudes the same sensitivity and respect for the past as its creations. A true home that is shared with the curious and surprised customers who take an interest in getting to know a world we thought forgotten, and which, thanks to David and Melina, turns out to be breathtakingly modern.
Close