Surrounded by the Northern Alps, the mountainous Hida region of the Gifu Prefecture is in the centre of the archipelago, 90 percent of which is forested. 1300 years ago, highly skilled workmen called Hida-takumi, or Hida master carpenters, were loaned out to help in the construction of capital cities. Known for their distinctive woodworking techniques, many Shinto shrines and Buddhist temples of Kyoto and Nara were built by Hida-takumi. Furniture making is at the heart of Hida industry and, as a key Takayama enterprise, Hida Sangyo grew in deep connection with this history. Founded in 1920, it began by producing Western furniture based on European bent-wood chairs, the world's first example of mass-produced furniture.
Close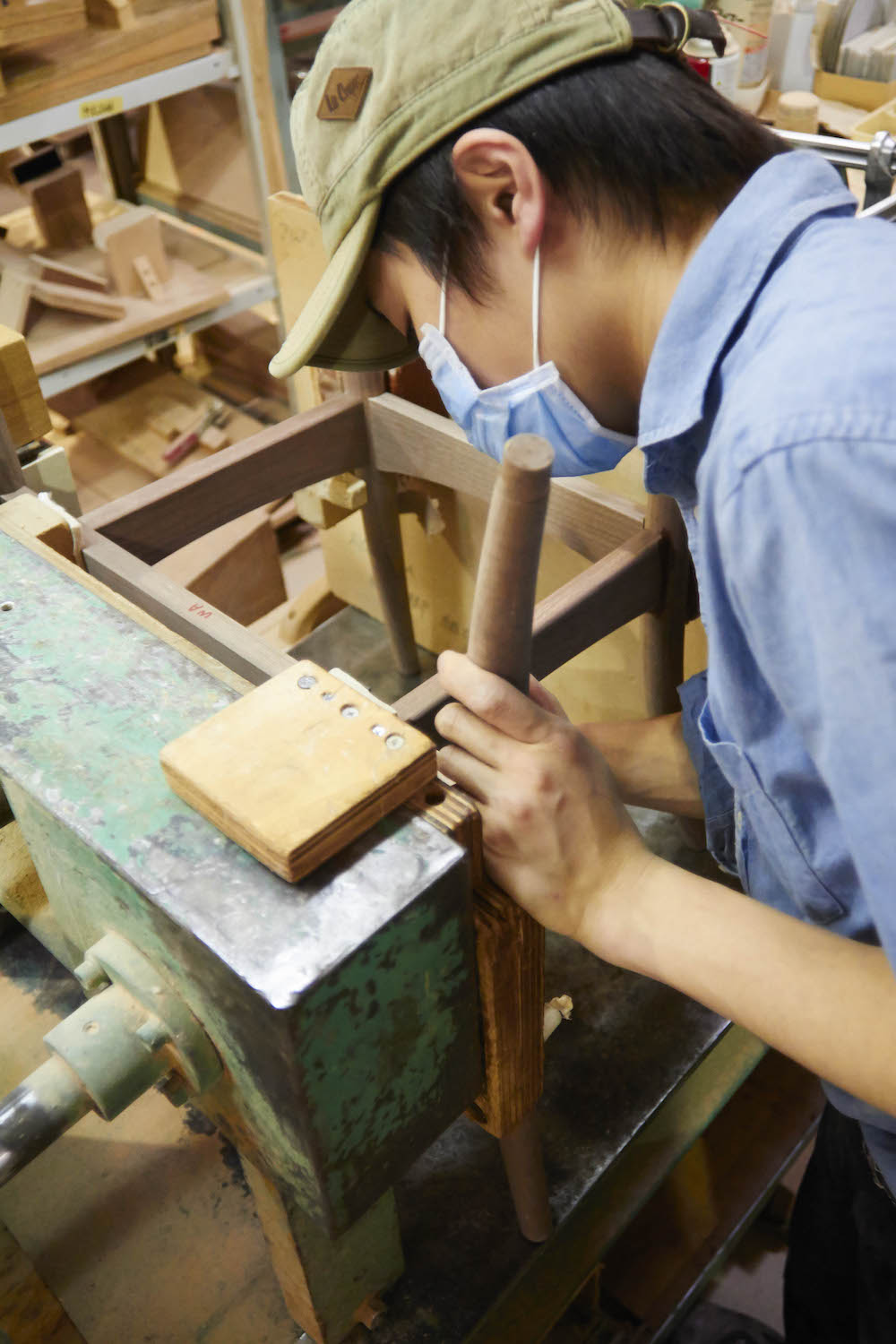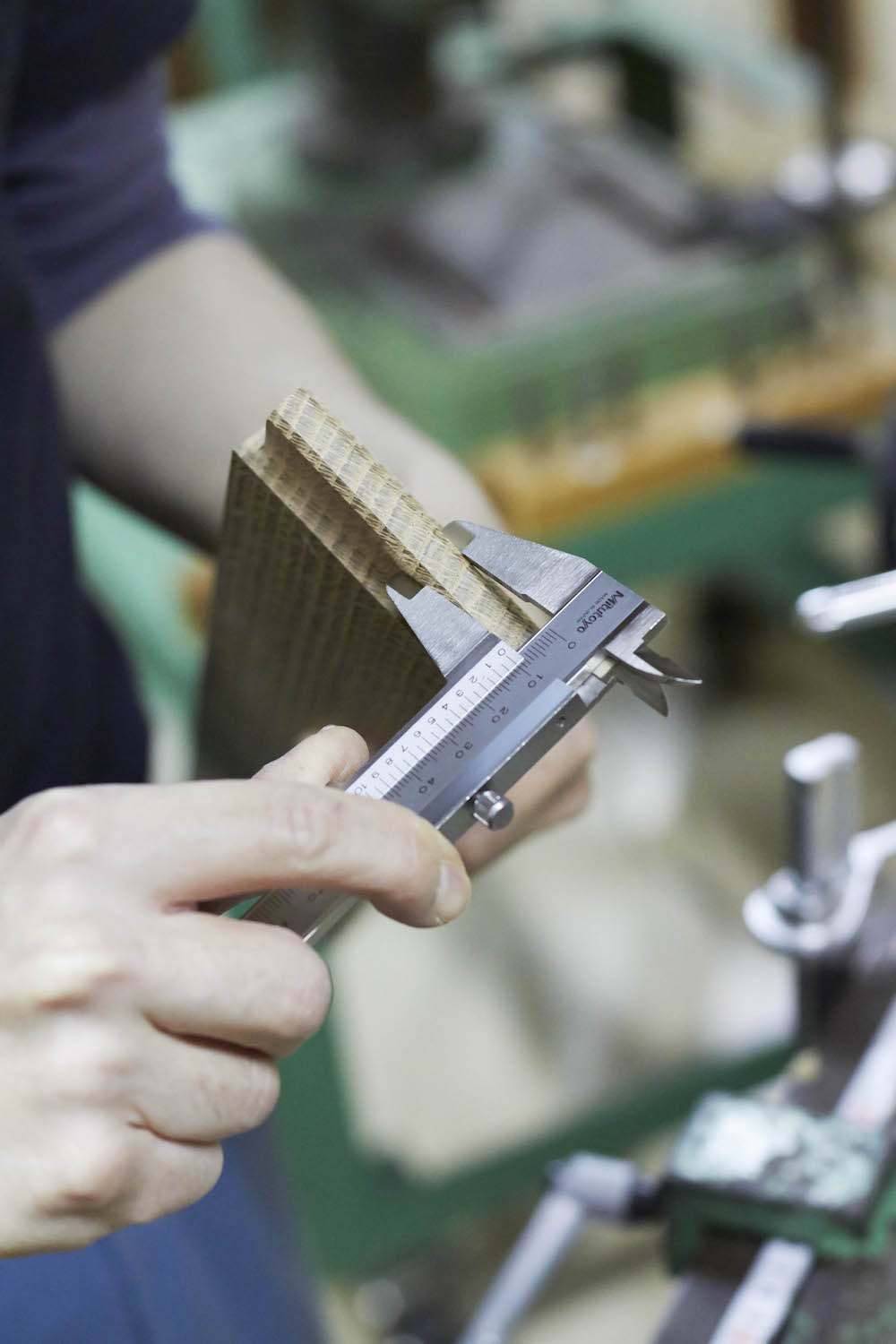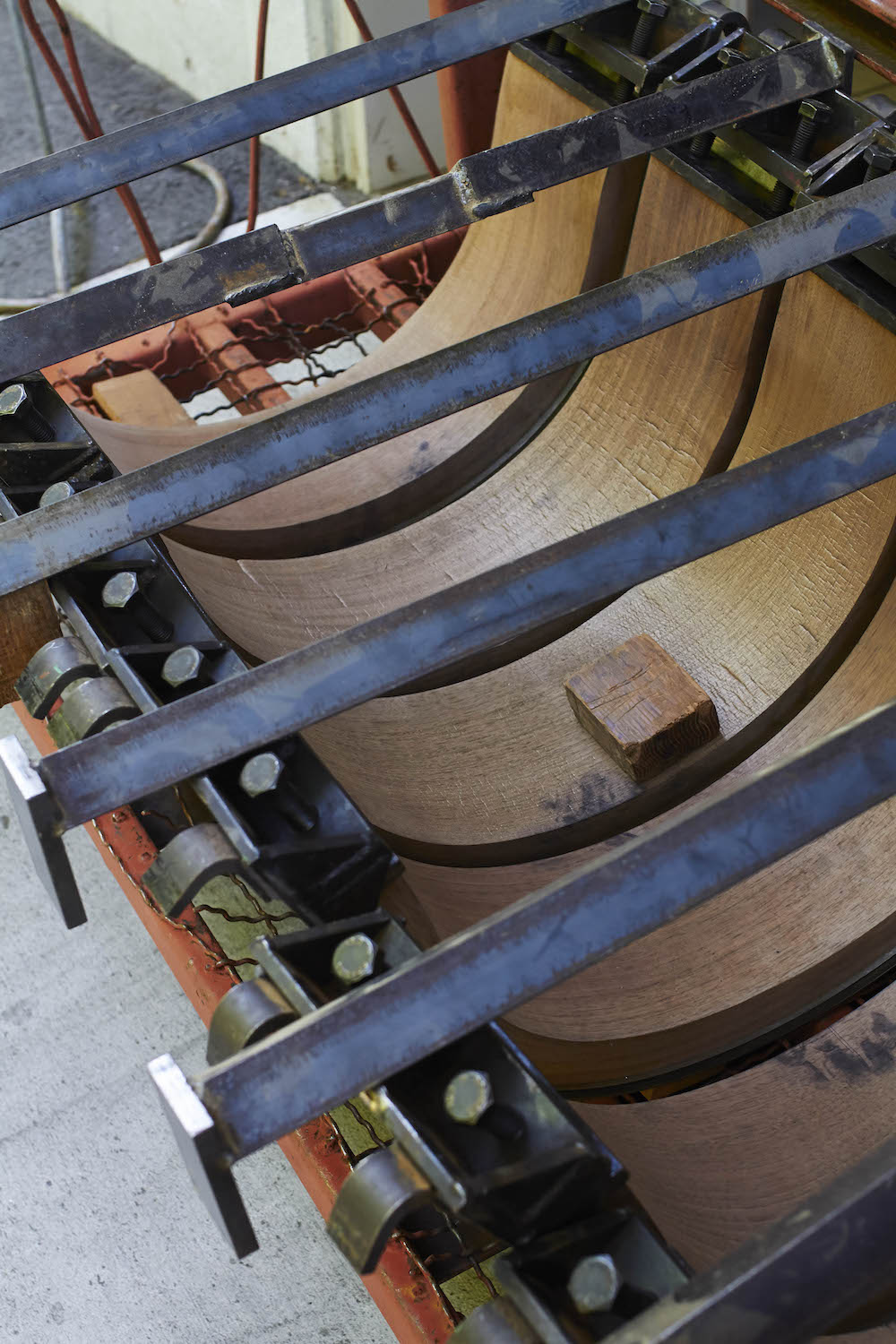 Today the Japanese wood-furniture industry must ensure that
future generations have forest resources. During the postwar housing shortage, the hardwood forest formerly used for furniture was felled, and it became national policy to replace the trees with fast-growing conifers like Japanese cedar and Hinoki cypress. The tall and straight cedar known as Cryptomeria japonica has long been used
in building but, since it tolerates horizontal stress poorly, not in furniture. Instead, furniture makers turned to cheap imported timber. Now the mountains are overrun with excessive quantities of cedar that should have been felled. We must not neglect planted forests, which become wastes that negatively impact rivers and seas. How skilfully they are used can affect the future of humanity.
Close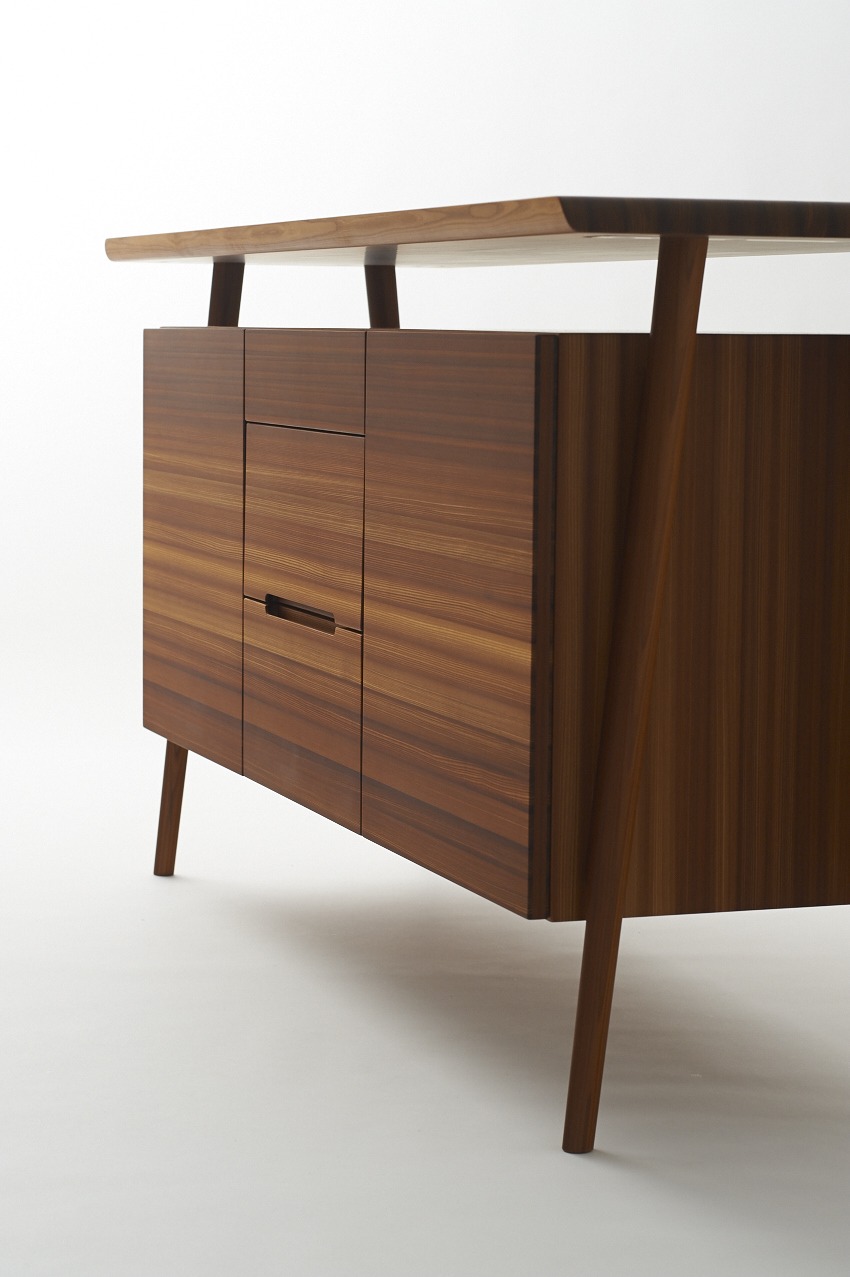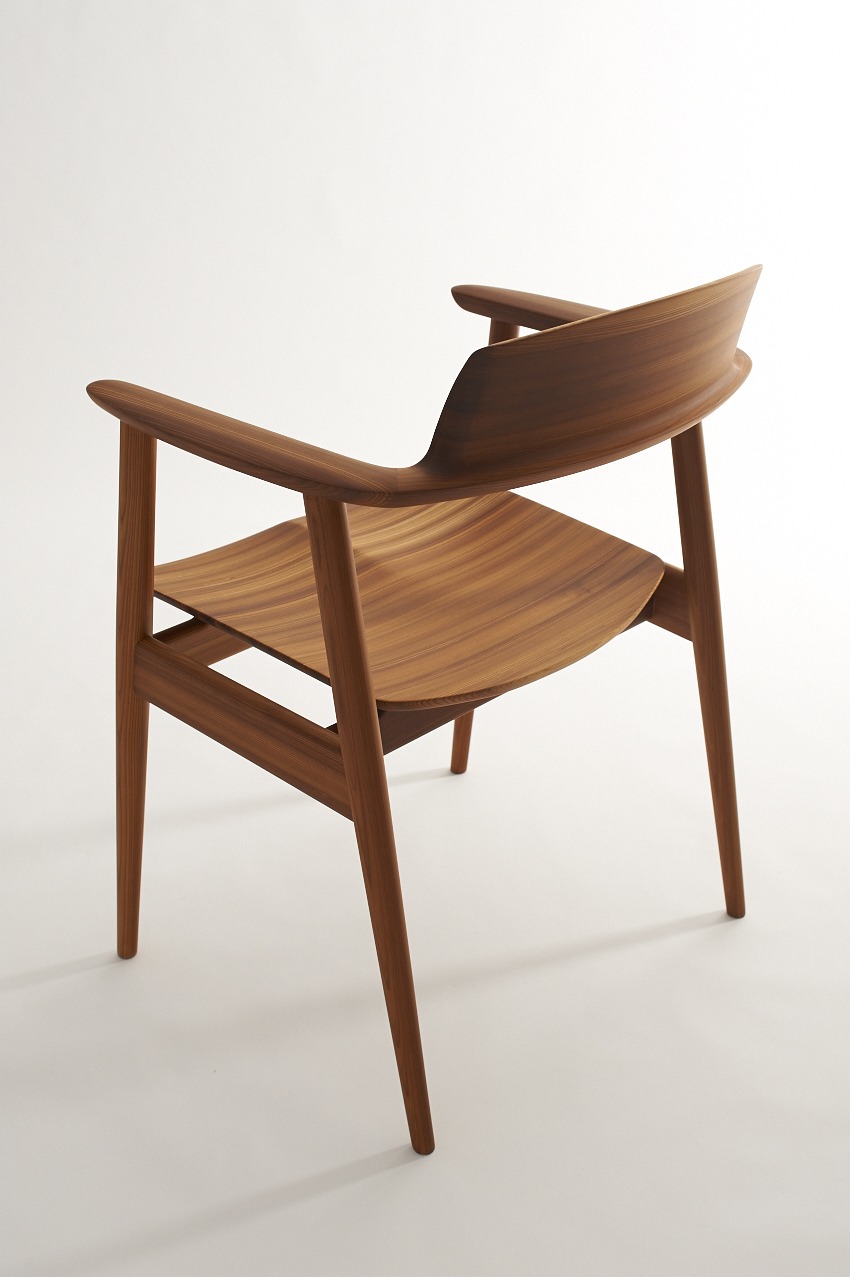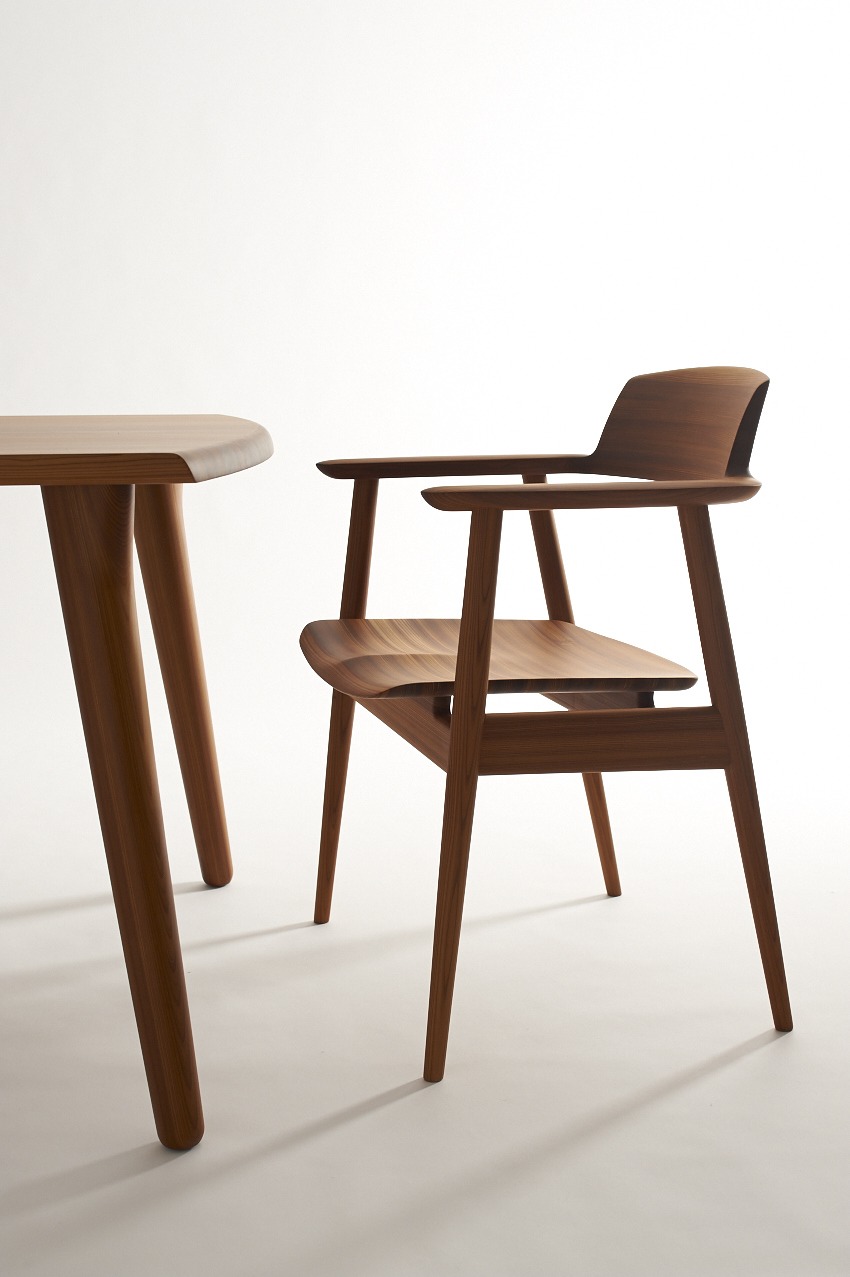 This attitude resulted in the creation of Kisaragi cedar furniture.
 It does not use imported woods, but local Hida Japanese cedar. Technology that compresses the wood for strength makes it possible
to use this familiar Japanese cedar in furnishings. In addition,
the furniture is characterised by the artificial creation of beautiful, straight-grain timber. Furnishings made with this new material, and created together with project designer Motomi Kawakami, bear the name Kisaragi.
Furniture making is at the heart of Hida industry and, as a key Takayama enterprise, Hida Sangyo grew in deep connection with this history.
Kisaragi designs are characterised by refined forms that make full use of the nature of the wood. This is especially apparent in the three-dimensional curves from chair-back to armrest. In these parts, which are a complex combination of areas running both with and against the grain, the skills of veteran modellers are well displayed. Kisaragi furniture must be structurally safe and stable, and both efficient and high-quality.
Close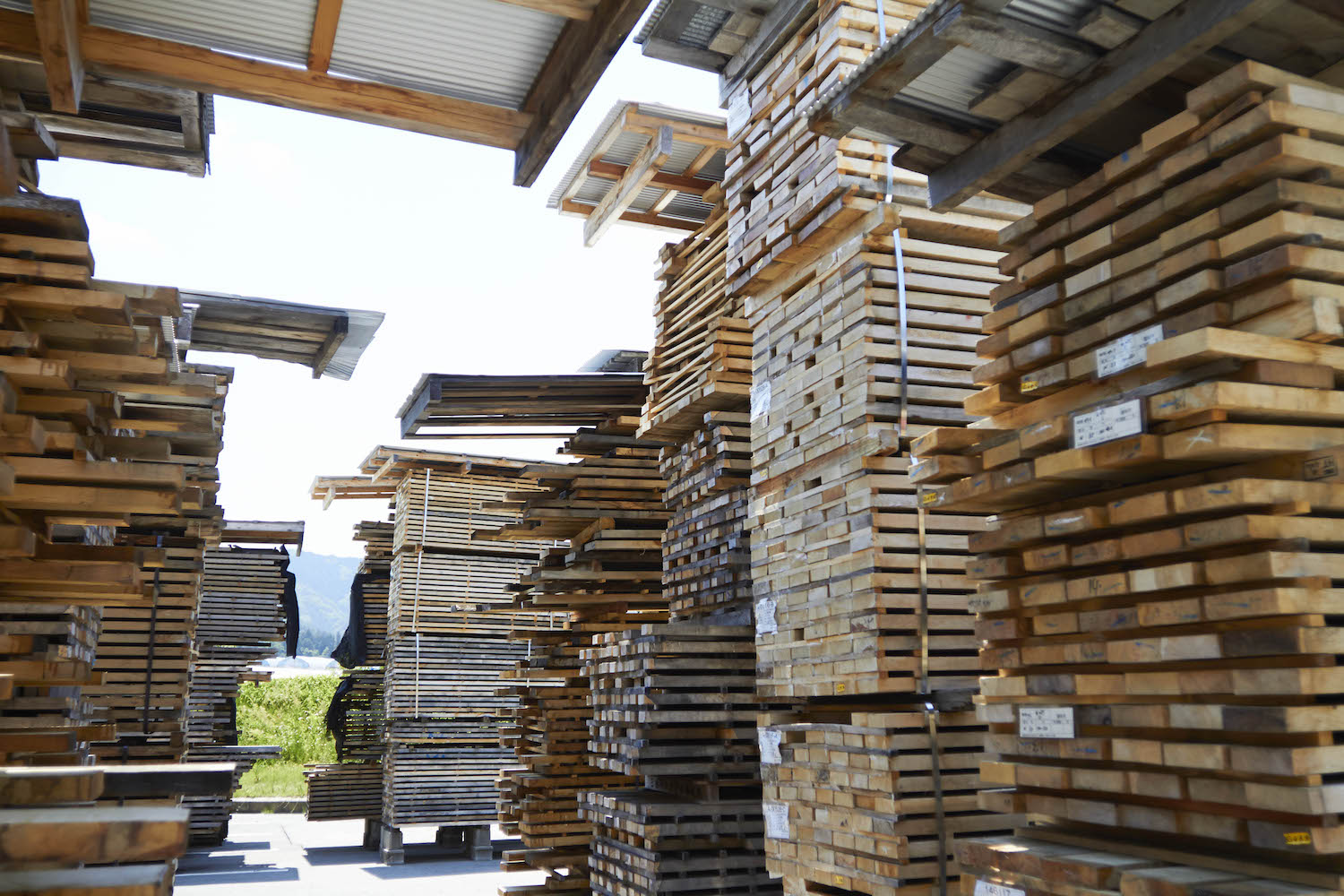 This rare kind of cedar furniture was made possible precisely because our firm is located in a small country, in a small town, surrounded by the mountains. We extend a warm invitation to everyone to visit us here and to see our work and the Japanese cedars of the Hida region.