Sunday Dinners With Jim Haynes
Like the hundred and fifty thousand of people before me, I followed he detailed instructions to the letter sent by Jim Haynes to lead me from the Alesia metro station, up to the huge blue portal of the residential area of the 14th Parisian arrondissement.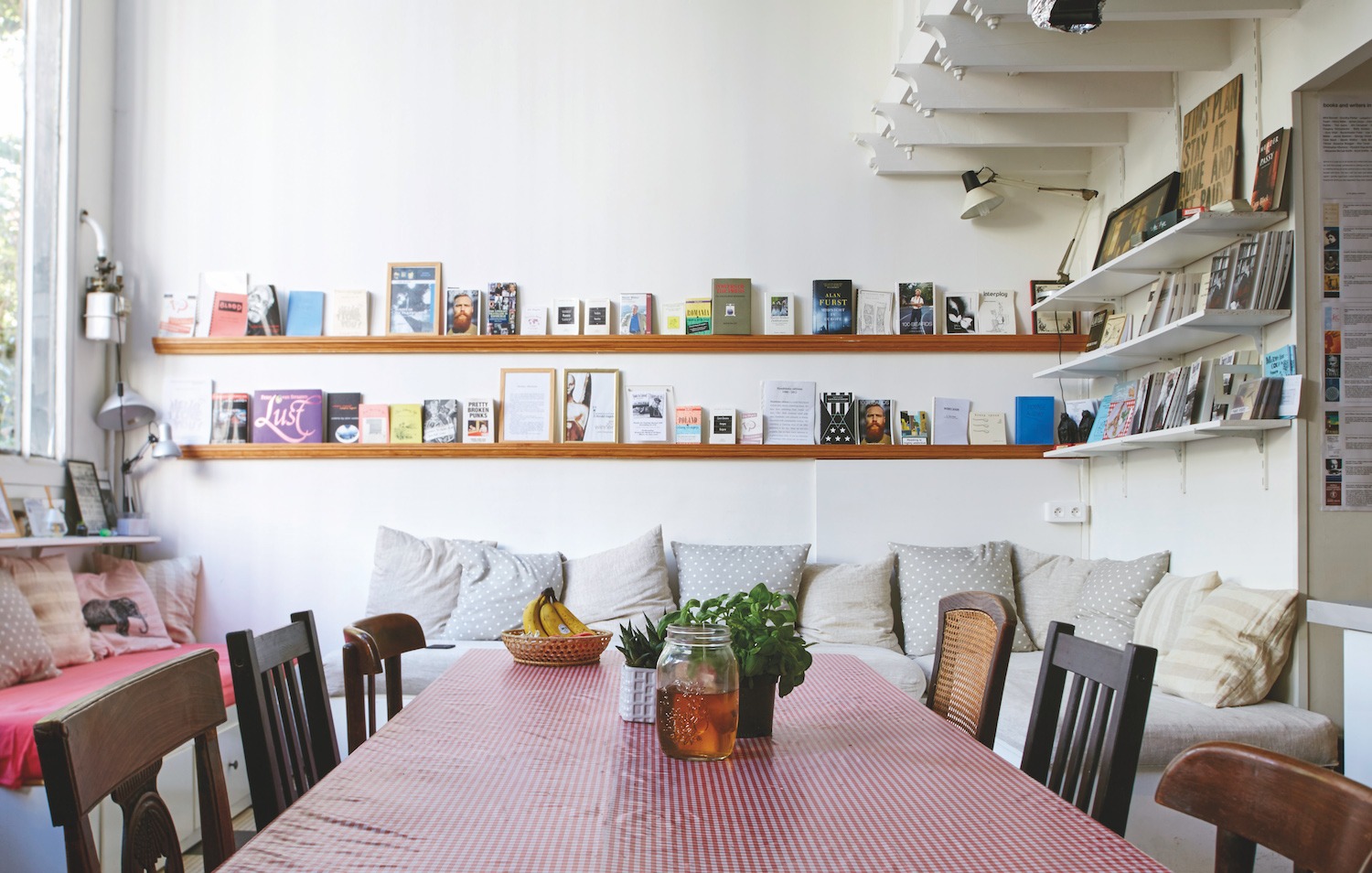 There, away from the street noise, I stepped into a bucolic, tree-filled passage; an alignment of original sculptors' ateliers, built with beautiful wrought iron and glass walls that let the sunlight pour into the trees' undulating leaves. A place where time seemed suspended, to the point you wouldn't blink if some romantic heroine from a Woody Allen film appeared suddenly in front of your eyes.
The first house/atelier on the right hand side is Jim Haynes': an American octogenarian who has been living here since the end of the 1970s – a rather epic period when Jim was considered one of the most emblematic (sometimes scandalous) figures of the European alternative/ counterculture scene. This house is where Jim's famous 'Sunday dinners' have been happening tirelessly, every single Sunday of the year for the past thirty seven years. One booking email sent directly to Jim, and you are o to a Sunday night in Paris made up of eclectic and cosmopolitan encounters around a delicious home-made dish. A standing dinner, as Jim doesn't want people to be stuck next to their neighbour around a table; he prefers to see people interact, exchange, and mix together.
Close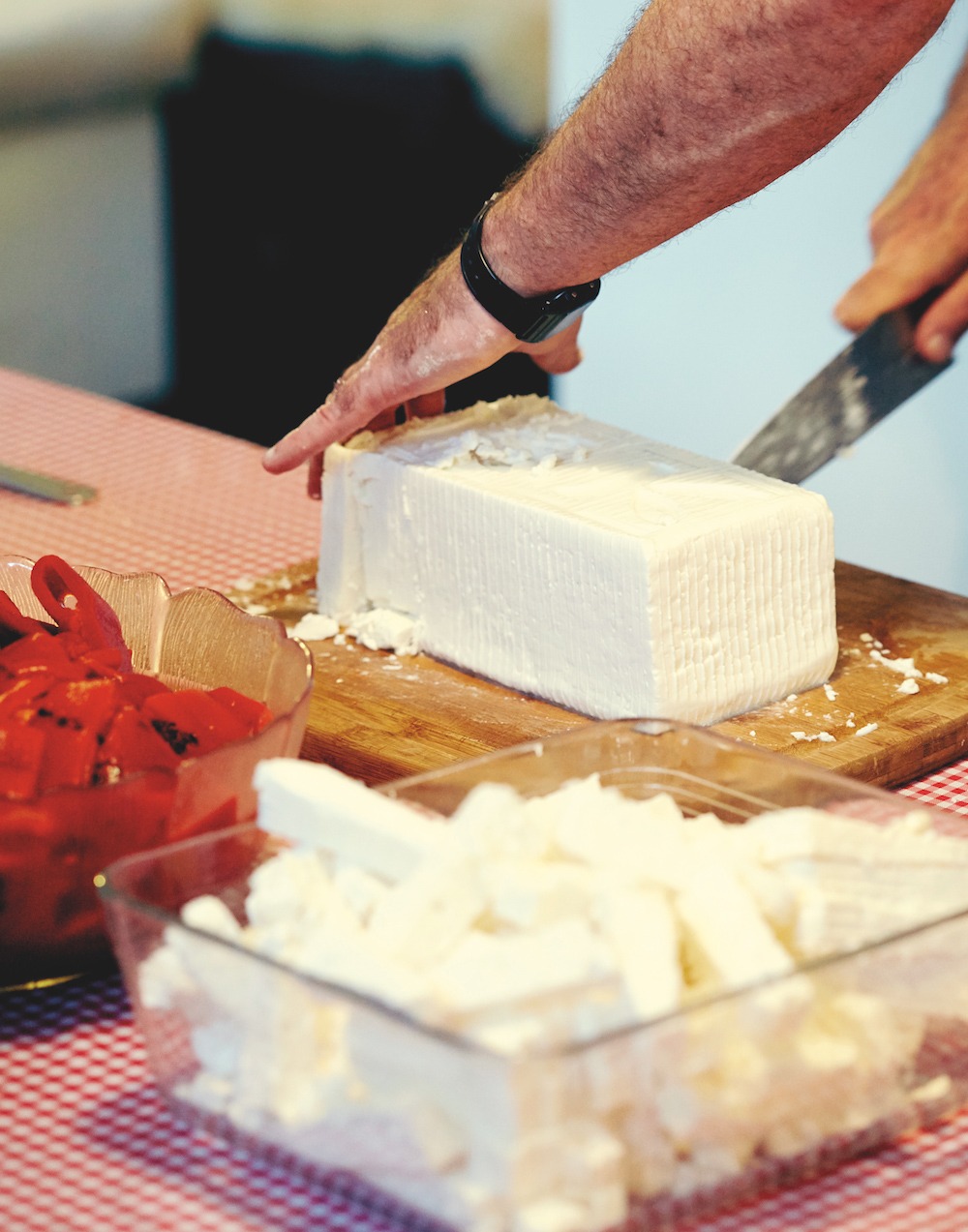 A blend of styles, generations, languages, and backgrounds in a festive and personal space where Jim moves naturally around people, introducing them to each other. Regulars, new-comers, Parisians, travellers, writers, photographers, local Mayors, students, painters, opera singers, neighbours, musicians, dancers, friends, Airbnb guests… it is impossible to define a profile of the people who usually join in, or to know in advance how the party will go. Sometimes people sing or dance. Everything is spontaneous, like an open conversation. A sort of "Pot Luck", the way French director Cédric Klapish lmed it in the movie L'Auberge Espagnole (The Spanish Inn). A selfless and disinterested networking moment. A unique experience for sure, which didn't escape the notice of marketers – in 2009, nestlé called on to Jim to appear in a Christmas Tv commercial for their After Eight chocolates, in which Jim talks about the very special taste of his open-house nights.
"For thirty-seven years, these open-house diners have lead to great friendships, love a airs, weddings and even babies. Happy with that", says Jim
On this Sunday at the end of September, I find the atelier wide open to the outside garden, just like countryside houses usually are, no need for keys. Inside, the place is warm and simple. The kitchen stands at the heart of the house. "Tonight we're having quiche Lorraine, some salad, and lemon pie, as we're expecting a hundred and twenty people," says Jim from the mezzanine overlooking the living room, scrawling things on a piece of paper where all the names of the guests are handwritten. A long, debonair silhouette with white hair, a thick moustache, and half-moon glasses hanging on a string – Jim Haynes looks good for his age. With his casual-chic velvet pants and blue denim shirt, he could be straight out of a John Cassavetes lm, or a Cara Black mystery novel (a friend of his). Jim: The self-described film-festival-junky and theatre-and-literature-lover, whose autobiography is re-edited regularly since its first publication in 1984. "I am a social animal, I love people, I love comp­­any, I love to host friends".
Close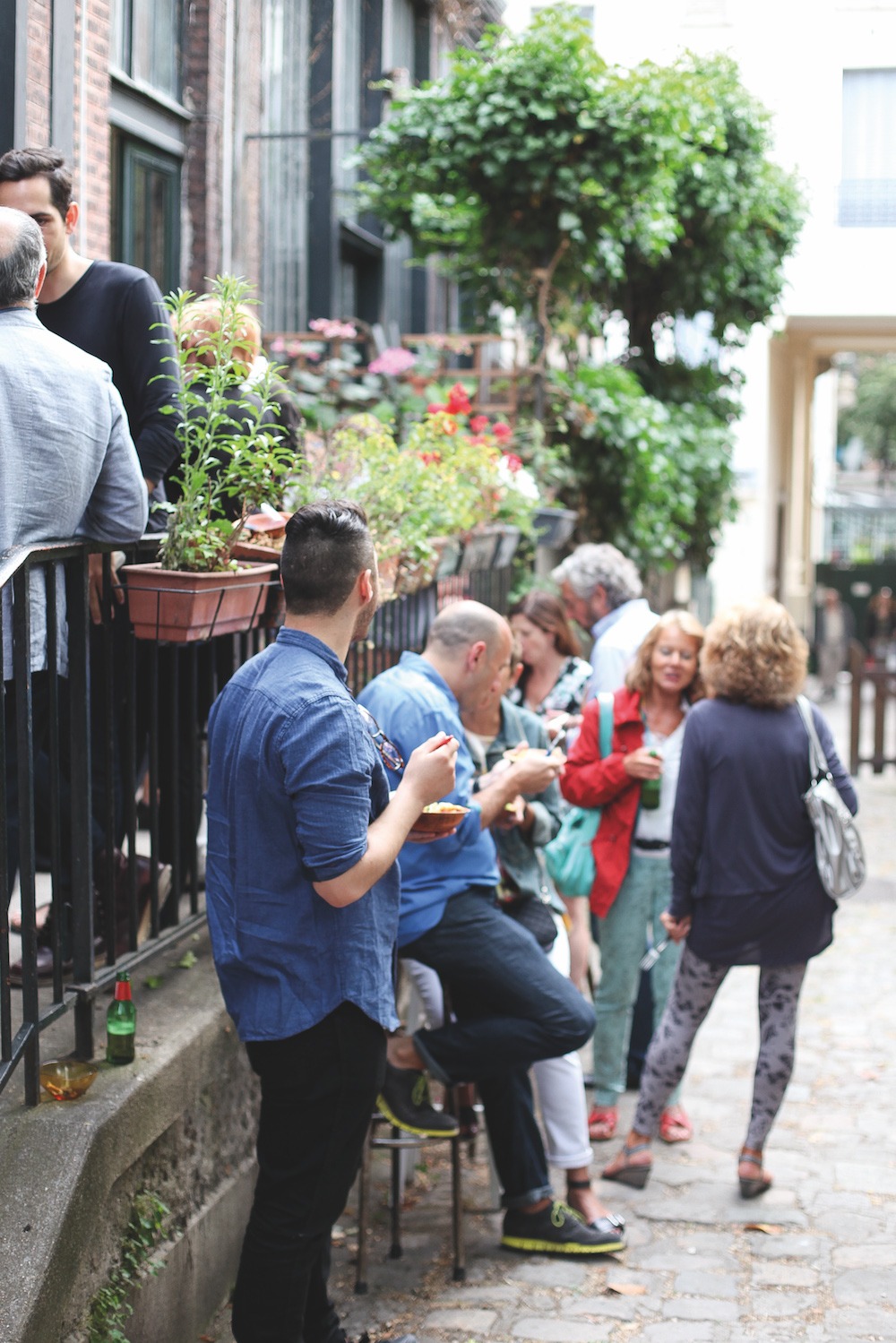 A free-spirited person, Jim has made a reputation for himself as a non-violent activist – a definition that still fits him like a glove. Journalist, writer (memoirs, essays or chronicles are on sale on his website), and lecturer (at the University of Paris VIII he taught media studies and sexual politics for twenty years), it looks like Jim has had several lives. He ran the first Paperback bookshop in Scotland, where he also co-founded the Traverse Theatre Festival and organised several theatre and literature events. Then he headed to swinging London where he co-founded the International Times (the first underground newspaper in England), the London Traverse Theatre Company, and the Drury Lane Arts Lab space for mixed-media.
"I am a social animal, I love people, I love comp­­any, I love to host friends"
He later lived in Amsterdam where he co-launched Suck newspaper for sexual freedom, and the Wet Dreams Film Festival (the first underground pornographic lm festival in Holland). "I am a citizen of the World," says Jim with a smile. His love for travel is unstoppable. At the beginning of the 90s he even published a "People to People" travel guide, sharing the contacts of people he met. As New York Times journalist Kenan Christiansen once said, "Before Facebook or the internet, Jim Haynes was already helping the world to connect." A social network pioneer, Jim.
Close