On the brochure for FREY HOUSE II, there is a large color glamour shot of the prow of the house as its roofline sweeps towards Palm Springs below.
In the foreground the pool translates the reach of ultramarine sky to a cerulean blue oval. And in the shadowed interior, barely visible as an irregularly curved silhouette, but instantly recognizable, is the iconic rock, around which the house (and now its Internet identity) was built. Juxtaposed with this picture, to the lower left, is a small black and white photograph of Albert Frey leaning against that rock.
Close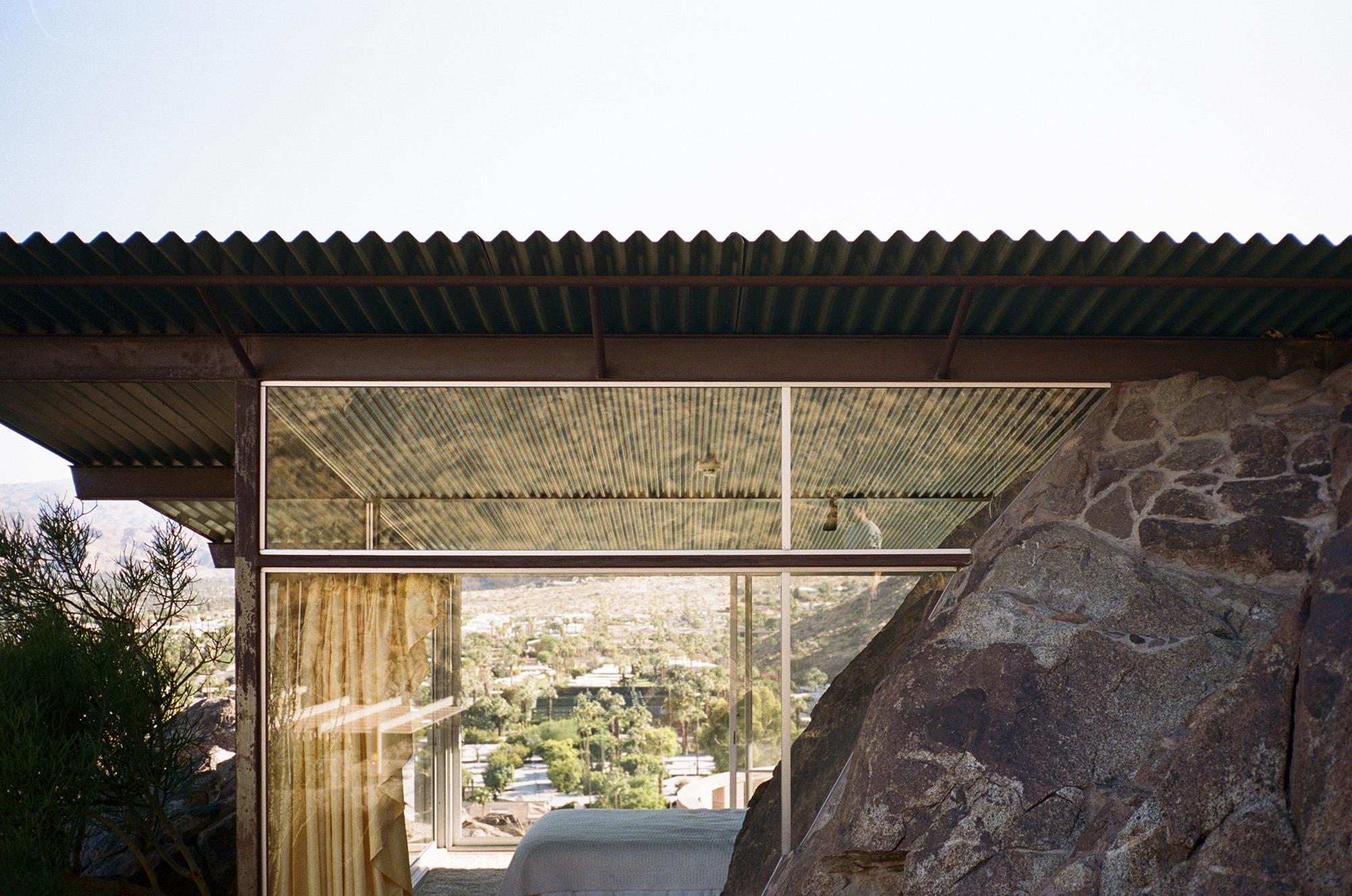 Close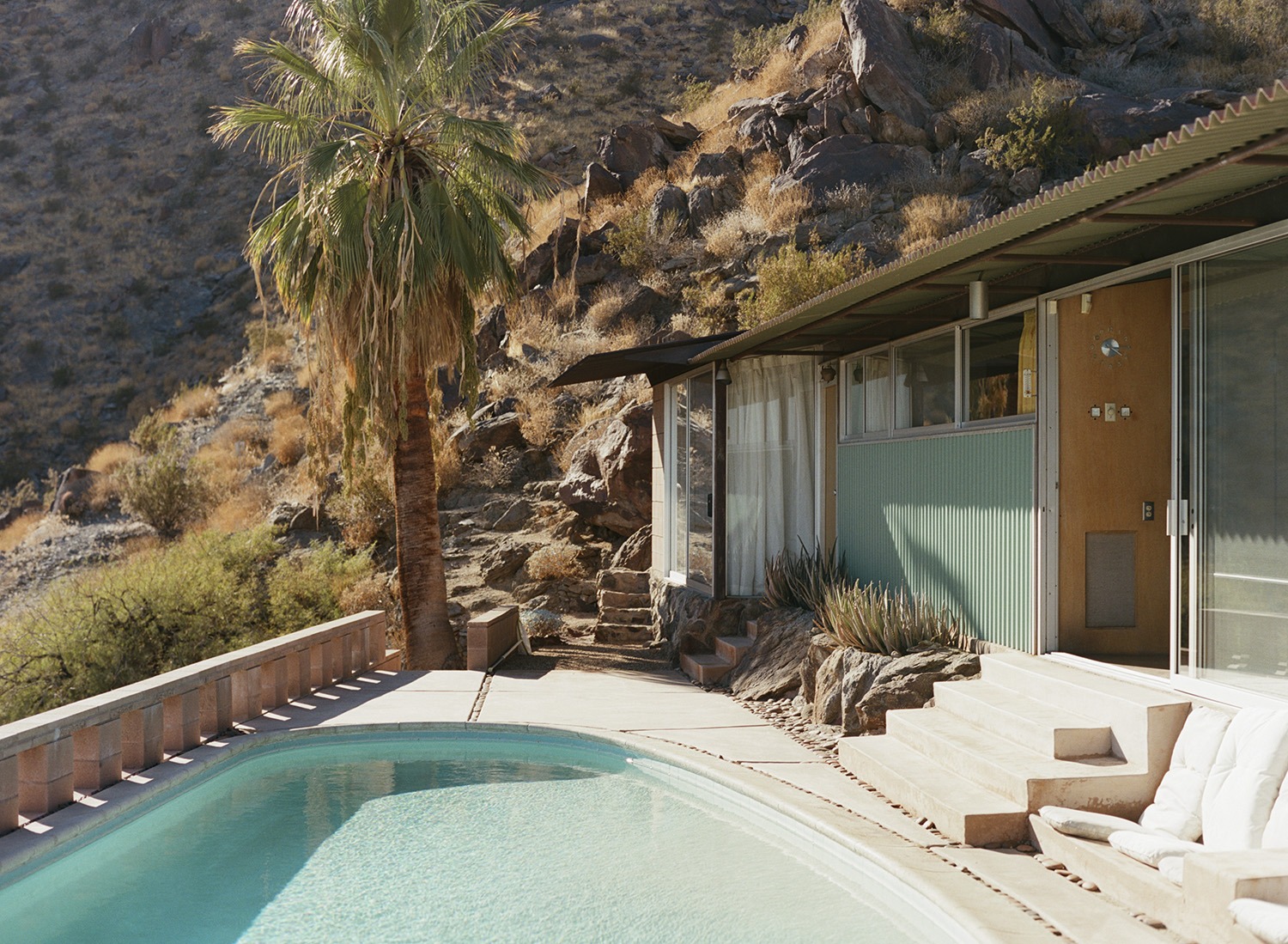 Only a thin vertical indicates the window frame and locates Frey somewhat ambiguously inside the home, literally between nature (or more specifically, geology) and architecture.
Close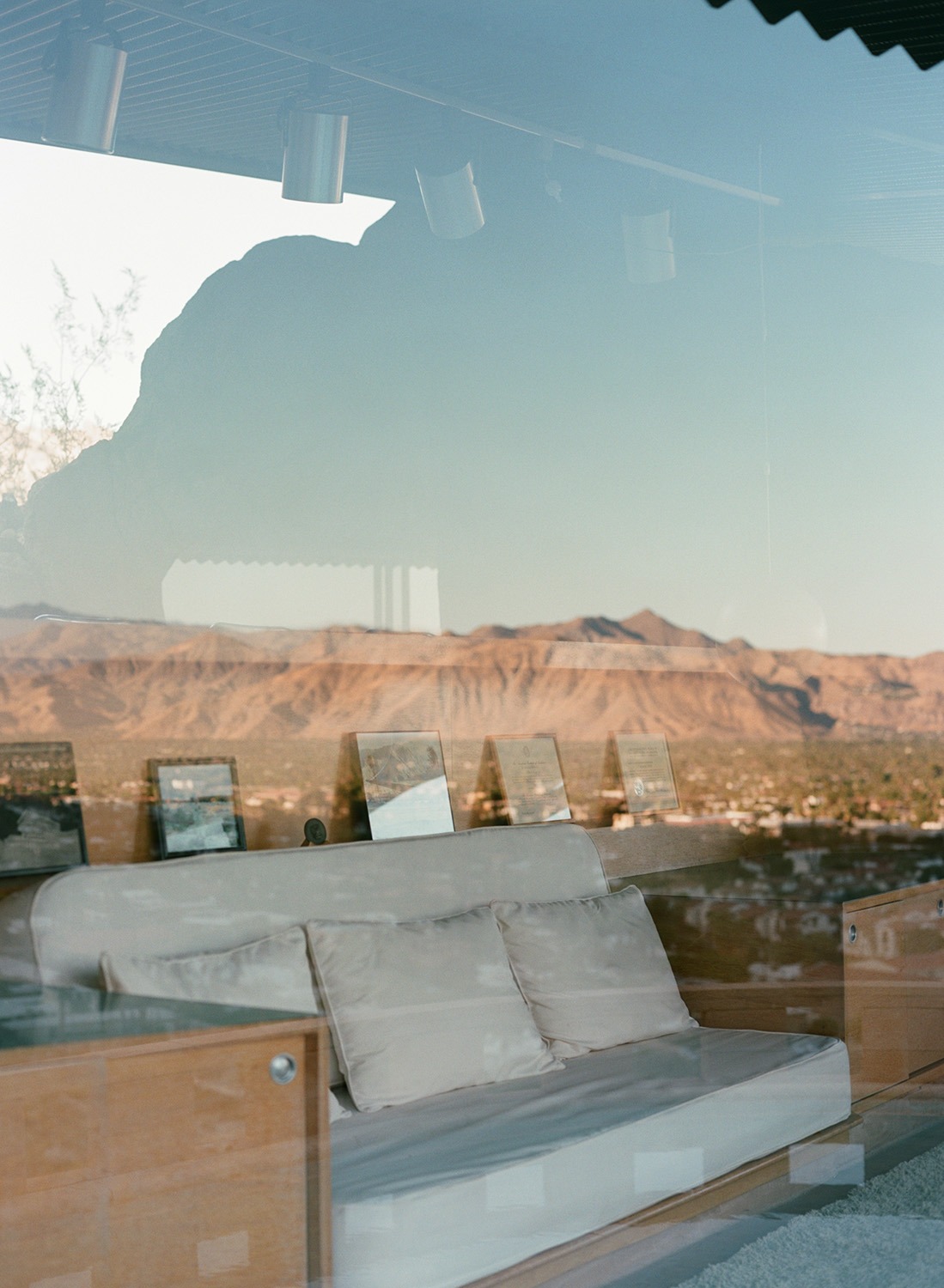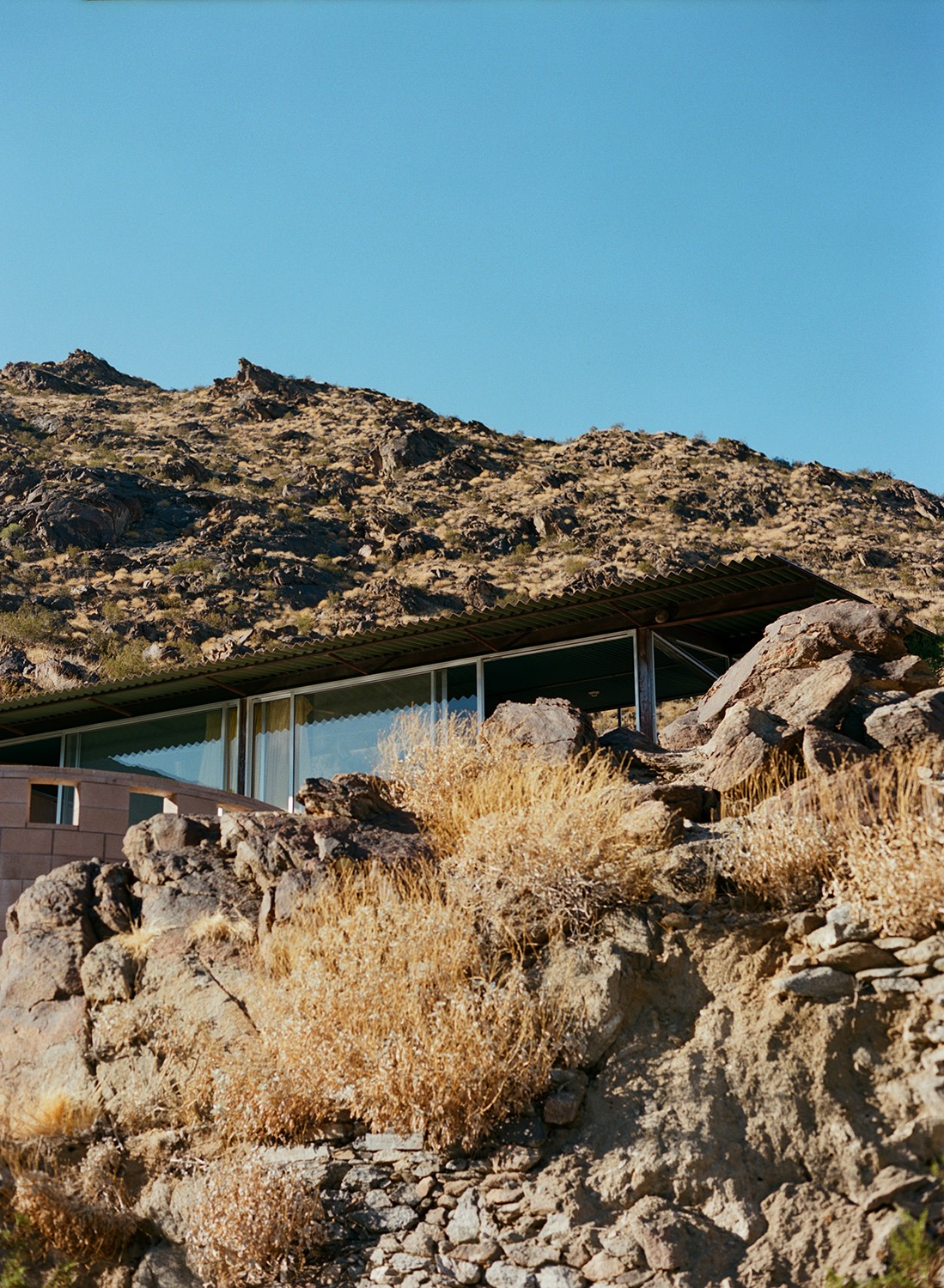 Between those two images there is much happening—that a visit to the Frey House II explores. Arriving via a winding drive, one thinks of Albert Frey's architectural roots, even of his short time working with Le Corbusier at Villa Savoye in 1928-29. Switchbacks sequence dramatic (almost cinematic) glimpses of the sharp roof geometries of the destination above, and a generous parking plaza and substantial carport welcome driver and car-as-modernist-machine. However, as you step upwards towards the house, that version of the modernist program is significantly complicated and challenged.
Read more in Issue Nº13
Close