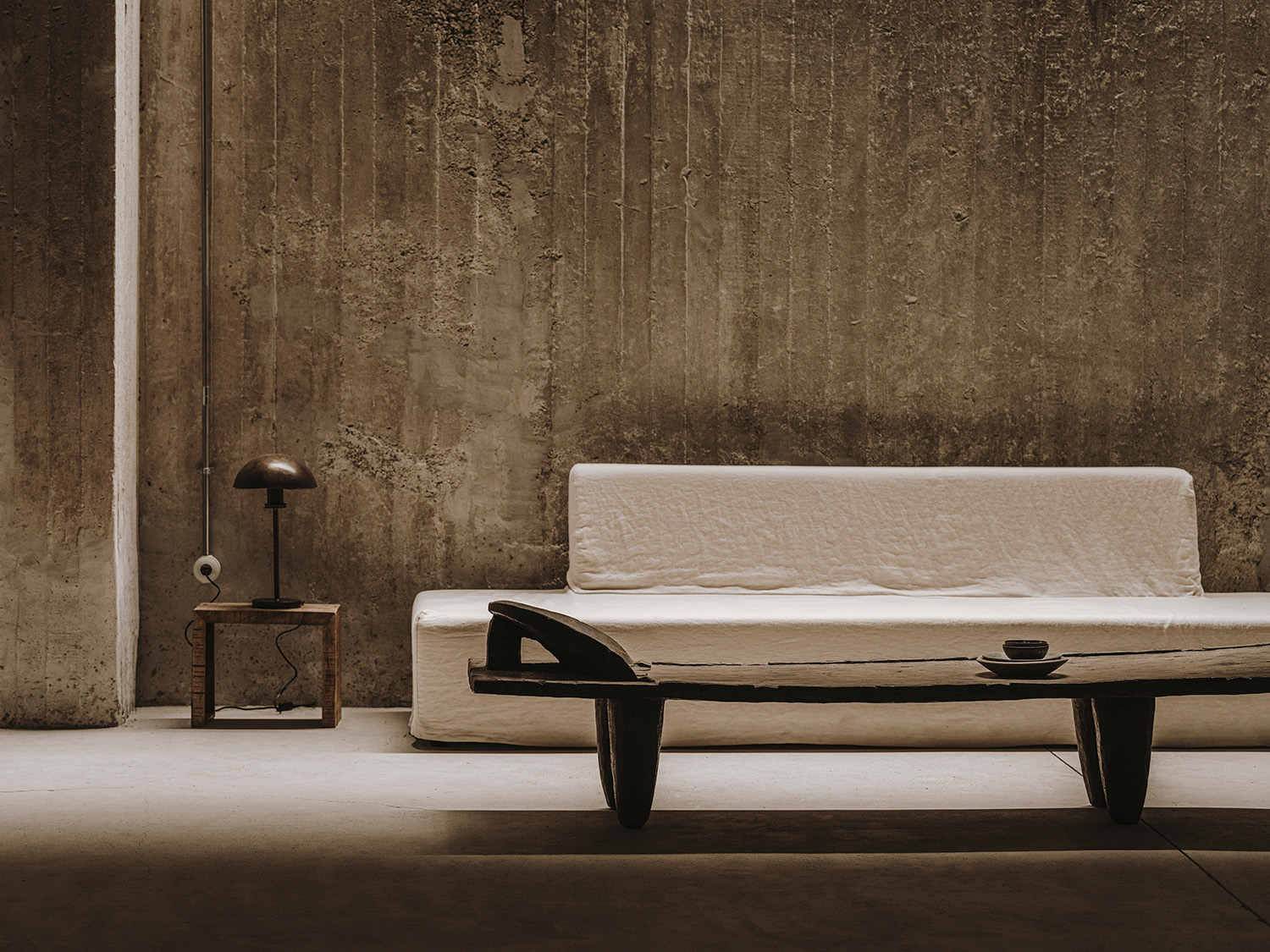 I met Eva Papadaki six years ago, when a mutual friend invited me to a Christmas gathering she was hosting. At first I thought it would be weird to show up uninvited, but Stamatis insisted I should meet her.
A few hours later, I found myself in Gazi district – the neighborhood which I once knew as the infamous home to warehouses, gas factories and industrial relics, now home to edgy galleries, hip restaurants and sweeping changes. I rang 'Loft 3' and a woman with silky long hair and a beaming smile, dressed in a long-embroidered dress, welcomed me in her loft apartment.
Close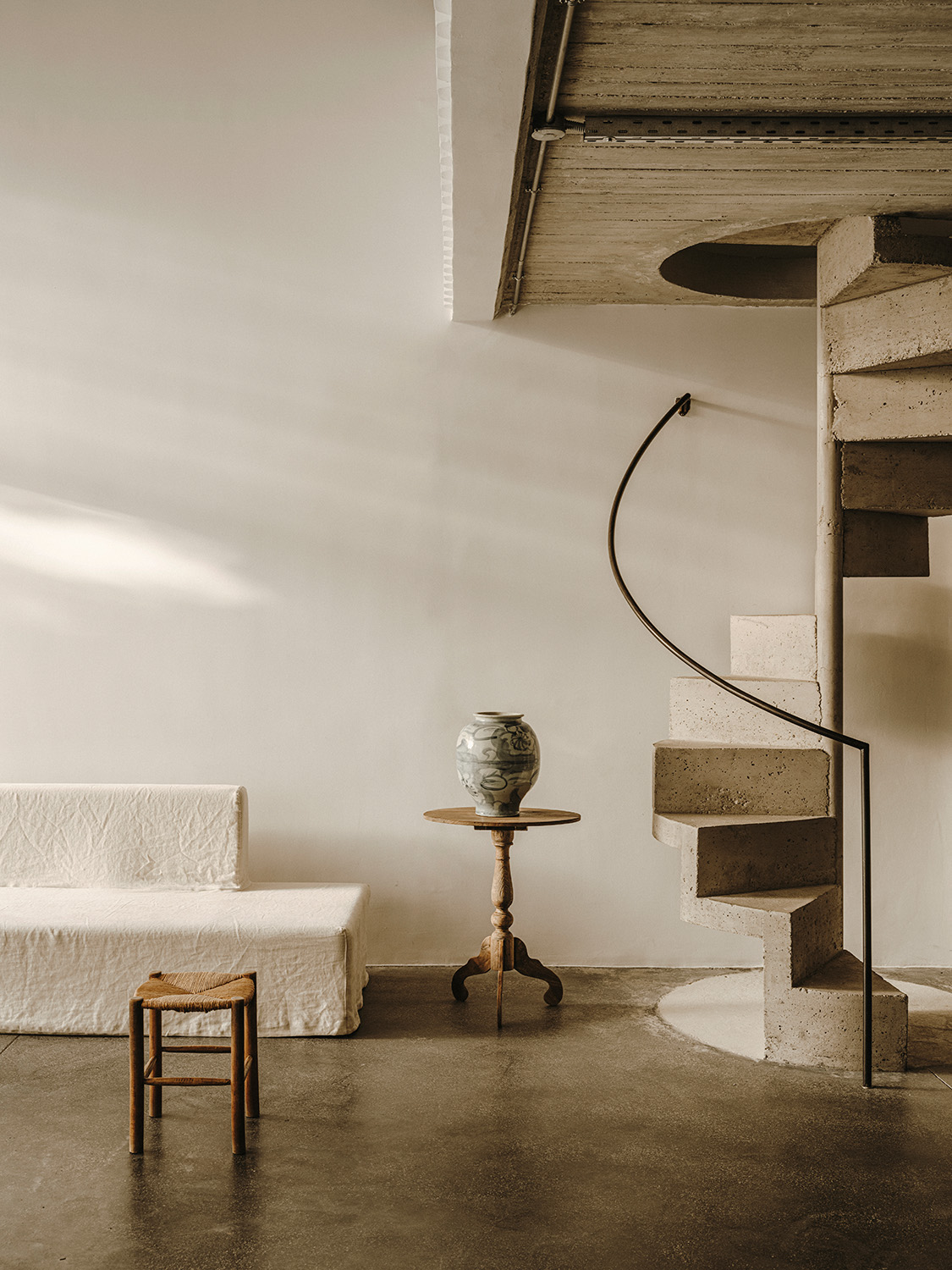 Thinking in retrospect, I can safely say that Eva's space gives away her personality; a minimalist, who seeks to feel a sense of spirituality, devoted to activities, people and relationships that she values, a restless soul with a soft heart who looks for the human, authentic element in anything around her. She introduced me to everyone else in the room and poured me wine out of an antique glass decanter. I spent a lot of time observing; an industrial raw, stark space with soft, personal, eclectic touches, infused by her travels around the world and her love for handmade ceramics. 
Close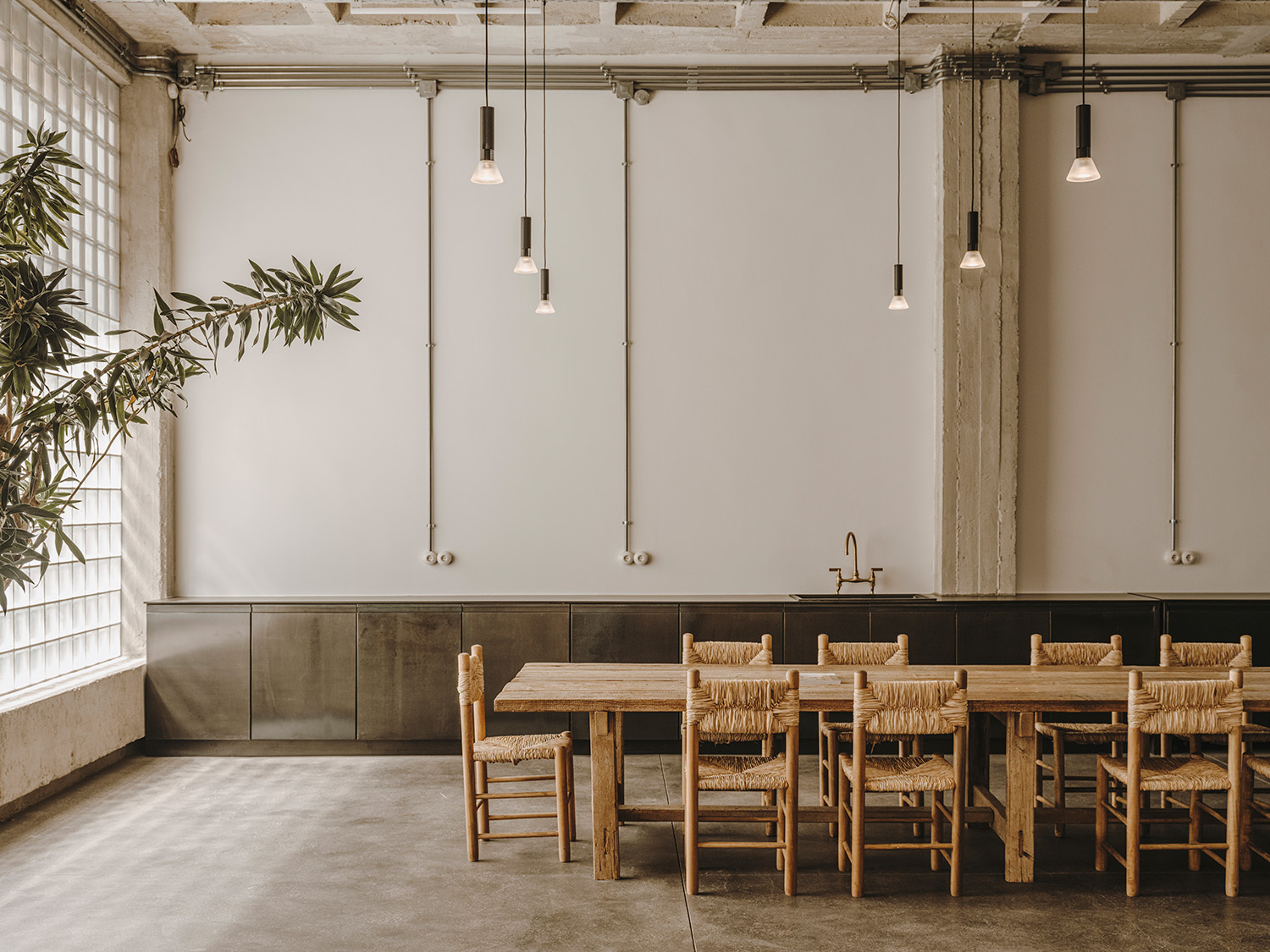 The personal attraction to seek – with enviable dedication – the authentic beauty that springs from anything around her, led Eva to the doorstep of
a six-storey 70s building in the heart of industrial Athens in search of the ideal premises which would house 10AM – the successful artists' management agency, which she has been running for the past 7 years. "Every space is a very personal affair – something that has to do mainly with where the instinct and the natural attraction take me", says Eva.
Close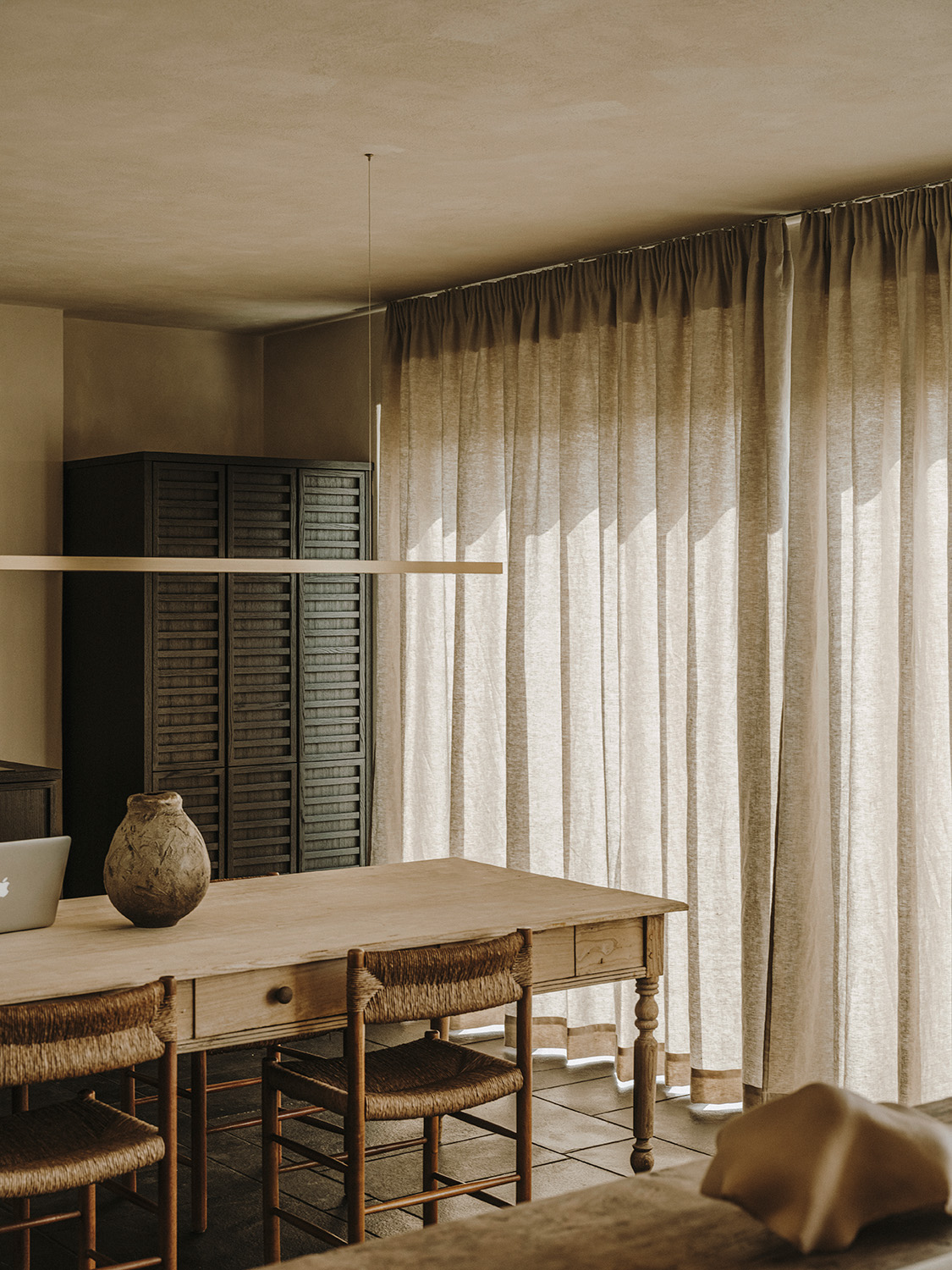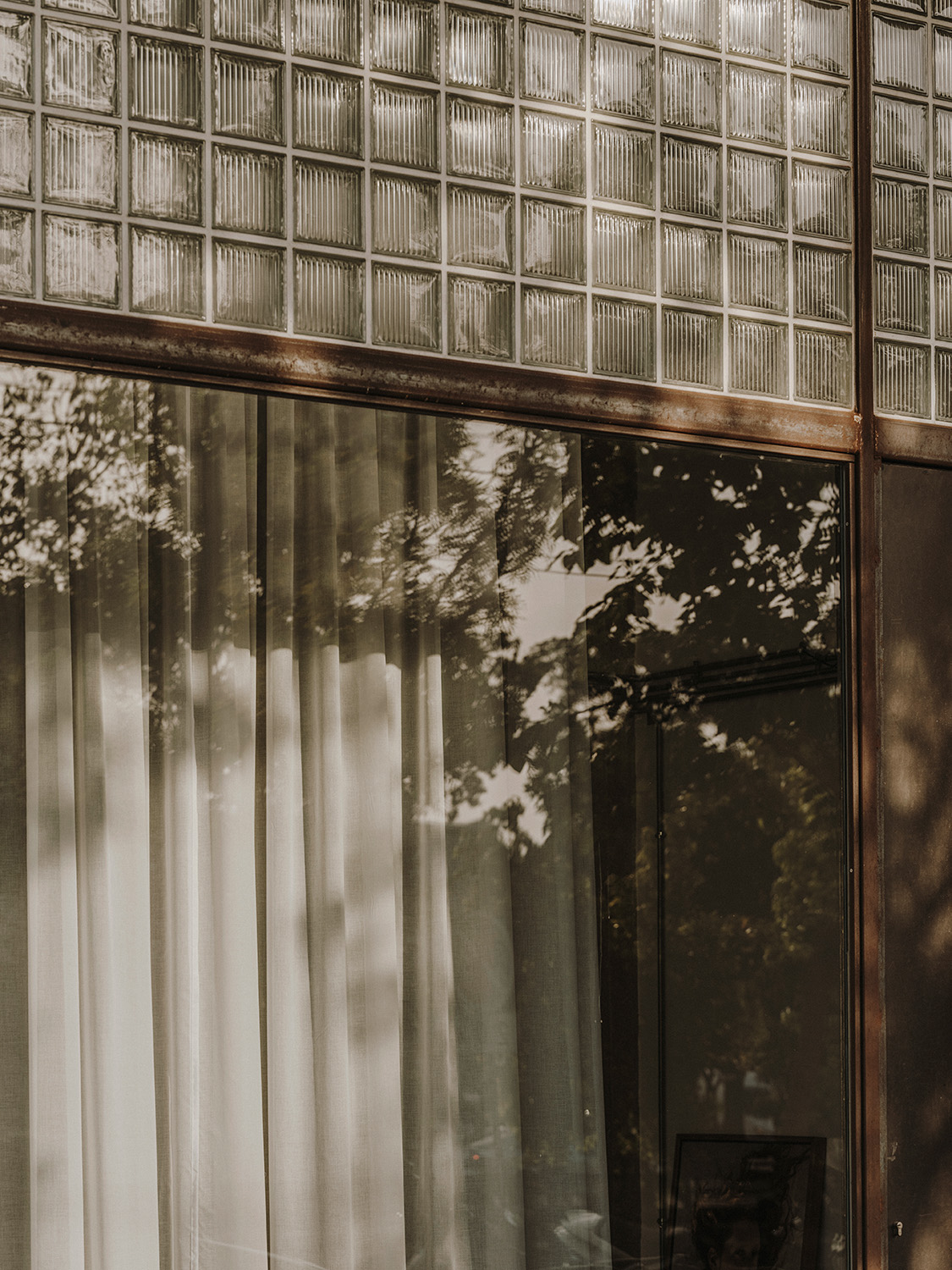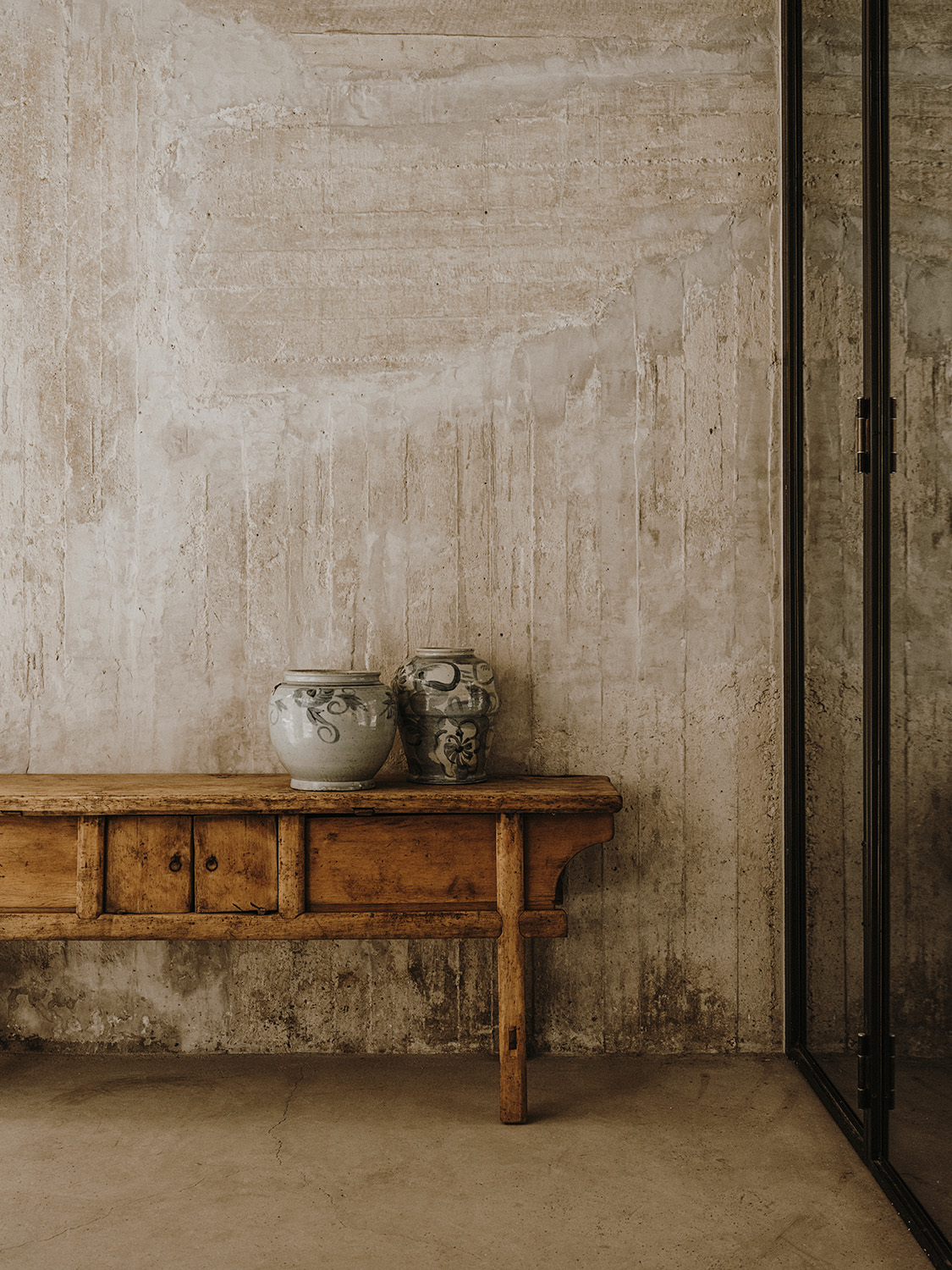 Set in the heart of Gazi, the Athenian neighborhood which made it to the Forbes list of the world's 12 coolest neighborhoods, '10AM Lofts' aims to become an "open creative window with views to Athens", summarizes Eva. "I want the energy of the spaces to resemble the energy of the city. The Athenian multicultural vibe, the dynamic created by the interconnection of people from different cultures and with different references, is reflected in the character of the spaces and in those who choose to use them as their creative basis. Athens is a city open to the diverse. It is cosmopolitan, unpredictable, dreamy and optimistic. This is exactly how I also imagine our ideal visitors."
Close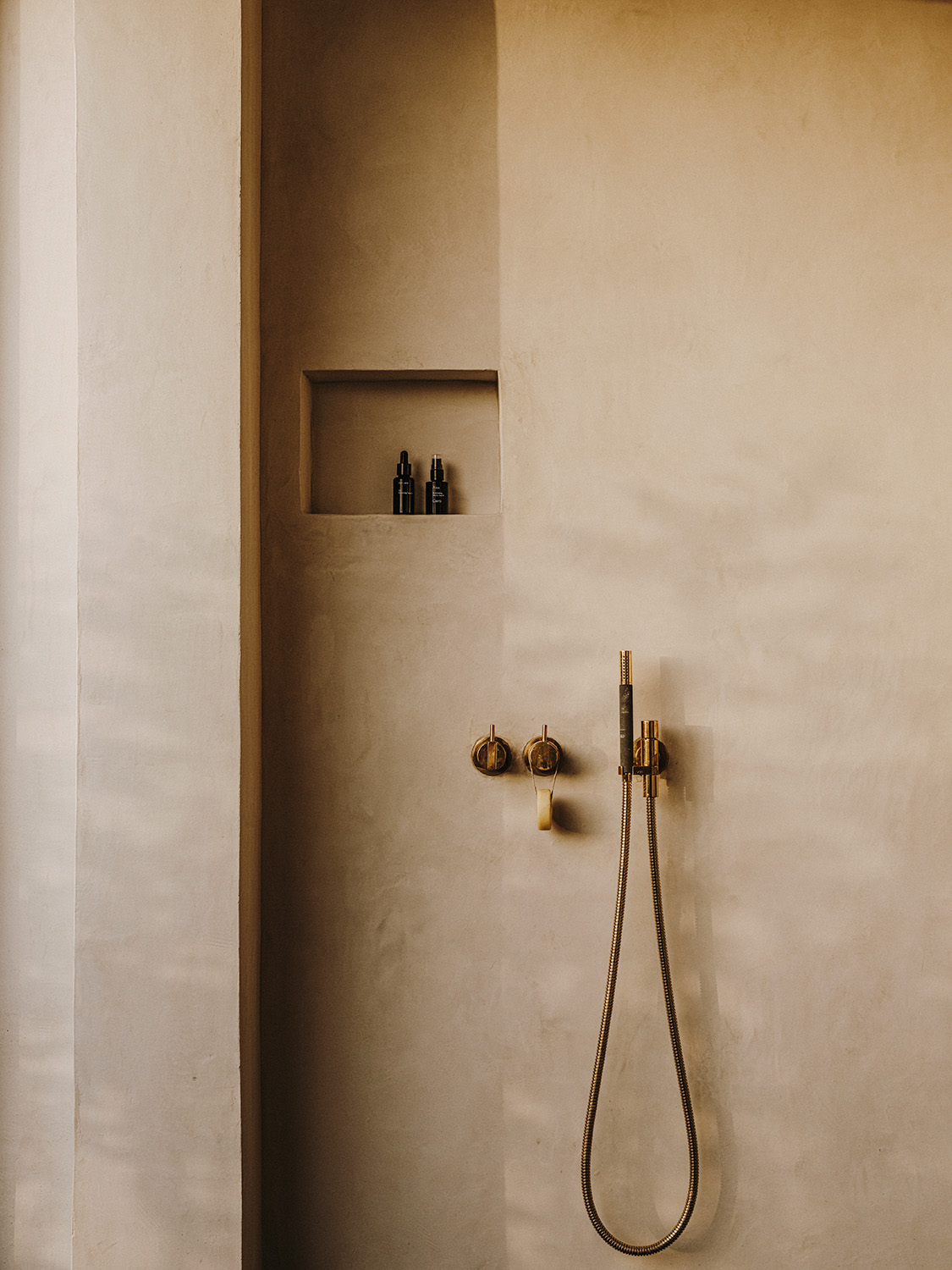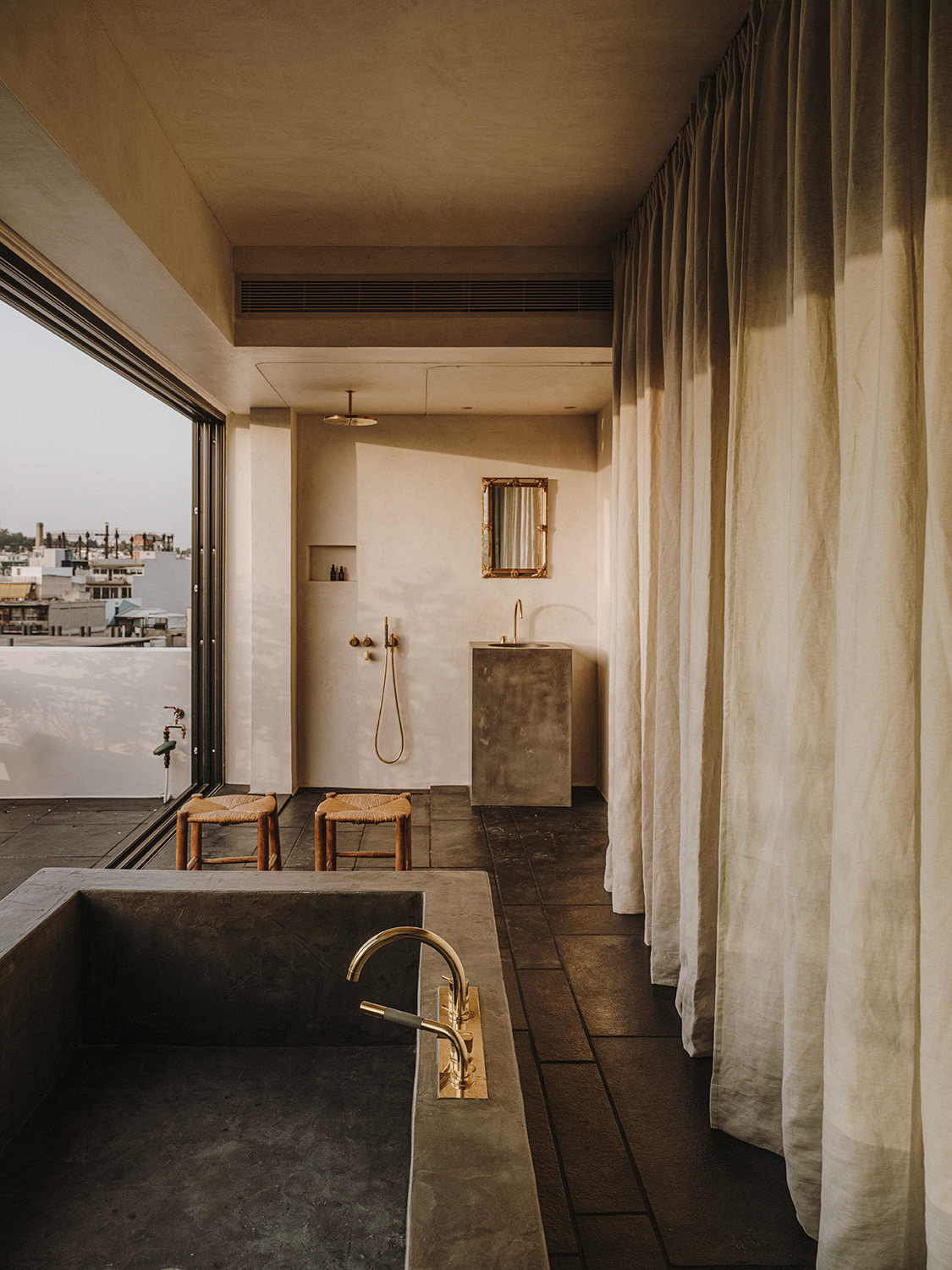 As a resident of Athens, I often hear, in different contexts, about the 'lofts in Gazi' – and beam with pride. Photographers refer to them as the spaces with the perfect daylight: "The lofts evolved like a living creature; creatives visited the spaces, got inspired by the surroundings and brought ideas. As
I witnessed this, I started thinking that this building could function as a creative hub, which would allow me to bring together all these people and all of my references, from art, fashion, architecture and design. Once the idea got into my head, I came across Andrew Trotter and the design studio bearing his name. Soon after, Andrew, Eleni and I started a creative brainstorming. This is when the idea of the 10AM Venue and the 10AM Penthouse, the projects that were completed earlier this year, came into being."
Close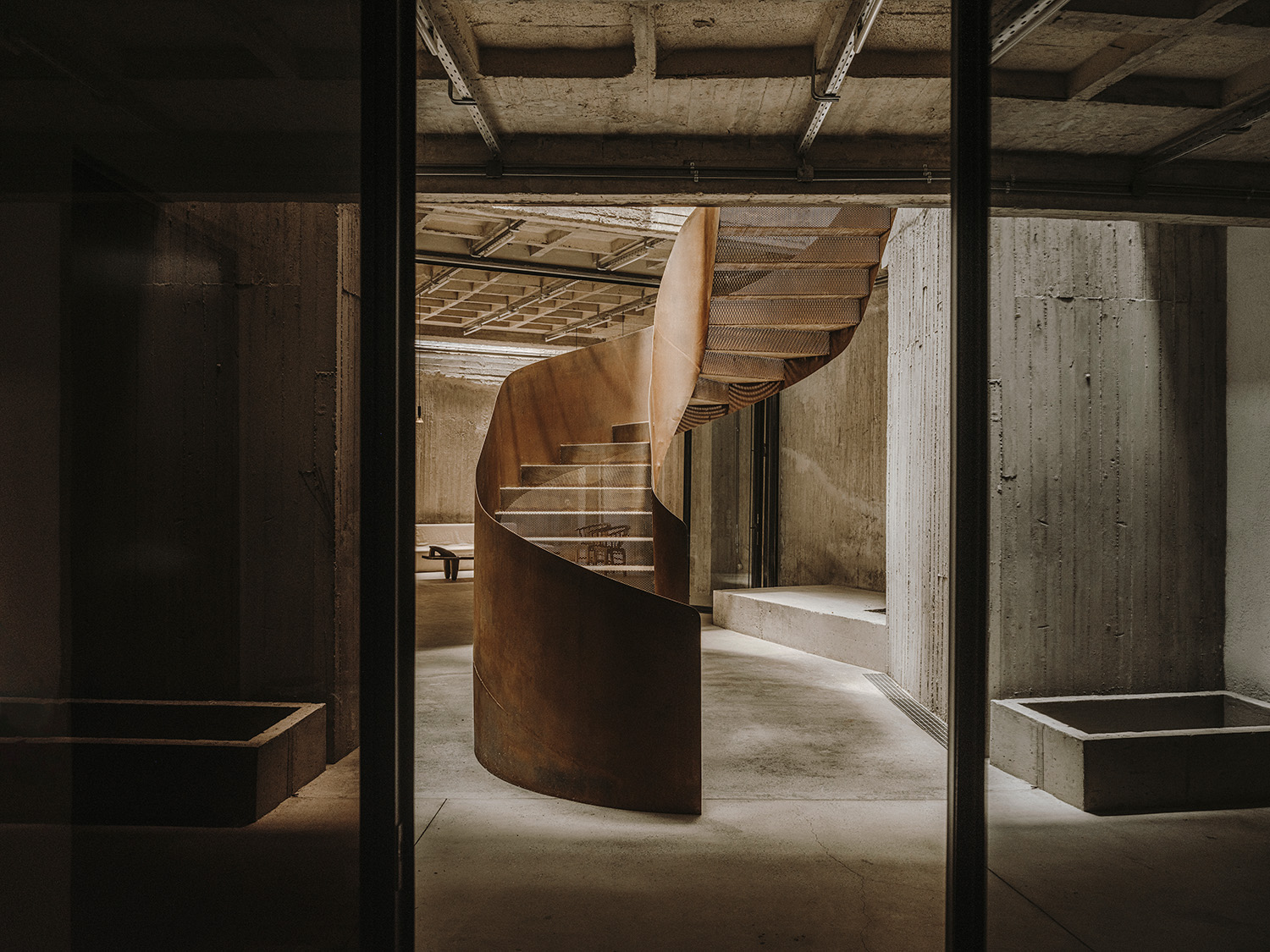 The interior design is an amalgam of rare objects, representative of Eva's cosmopolitan character and her travels to the flea markets of India, Antwerp, Berlin, Amsterdam, London and Rio: "I connect with the pieces, I choose to place in my spaces, the same way I connect with the people surrounding me. I want to know their history and their journey. My favorite interior is a set of four authentic Charlotte Perriand chairs.
I found them by chance, in a street art market in Milan at 6.00 in the morning. The Art Dealer explained to me that he had brought them the night before from a Palazzo in Venice, where an important French poet lived, whose identity he never revealed to me. One of my future plans is
to set up an exhibition with all the objects I have collected, spread across
all spaces of the building."
Close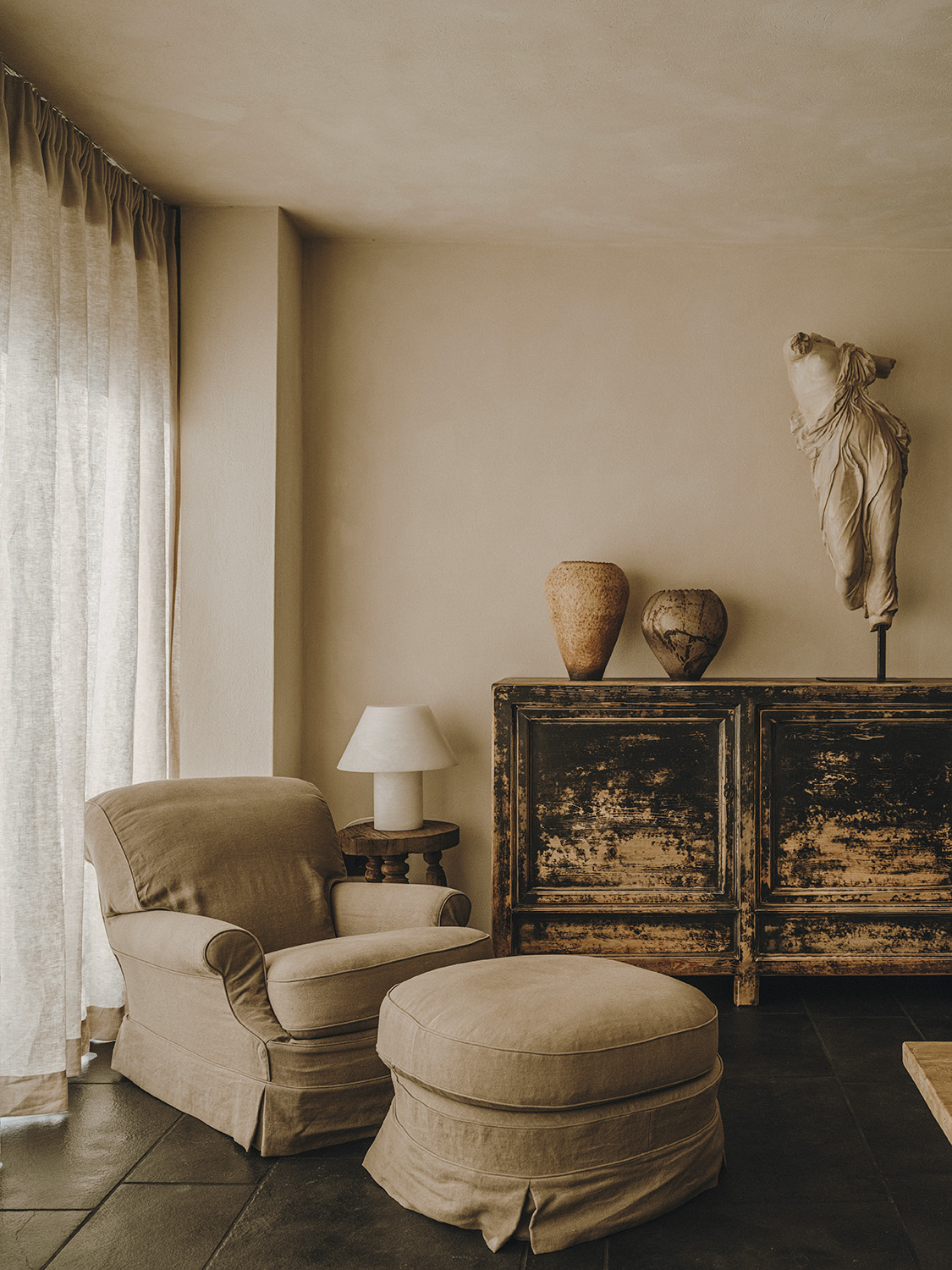 Four lofts, a 500sqm venue and a penthouse, offering different functions and endless possibilities, aspire to host artists residencies, art exhibitions, creative workshops, urban weddings, private dinners, private concerts, pop up shops, photo shootings, specialized seminars and anything out-of-the-box, which will guarantee a memorable experience. "The list is non-exhaustive. We are always on the lookout for people who get inspired by our spaces and invite them to share their ideas and talents. The ultimate goal is to create experiences that improve one's quality of life", says Eva.