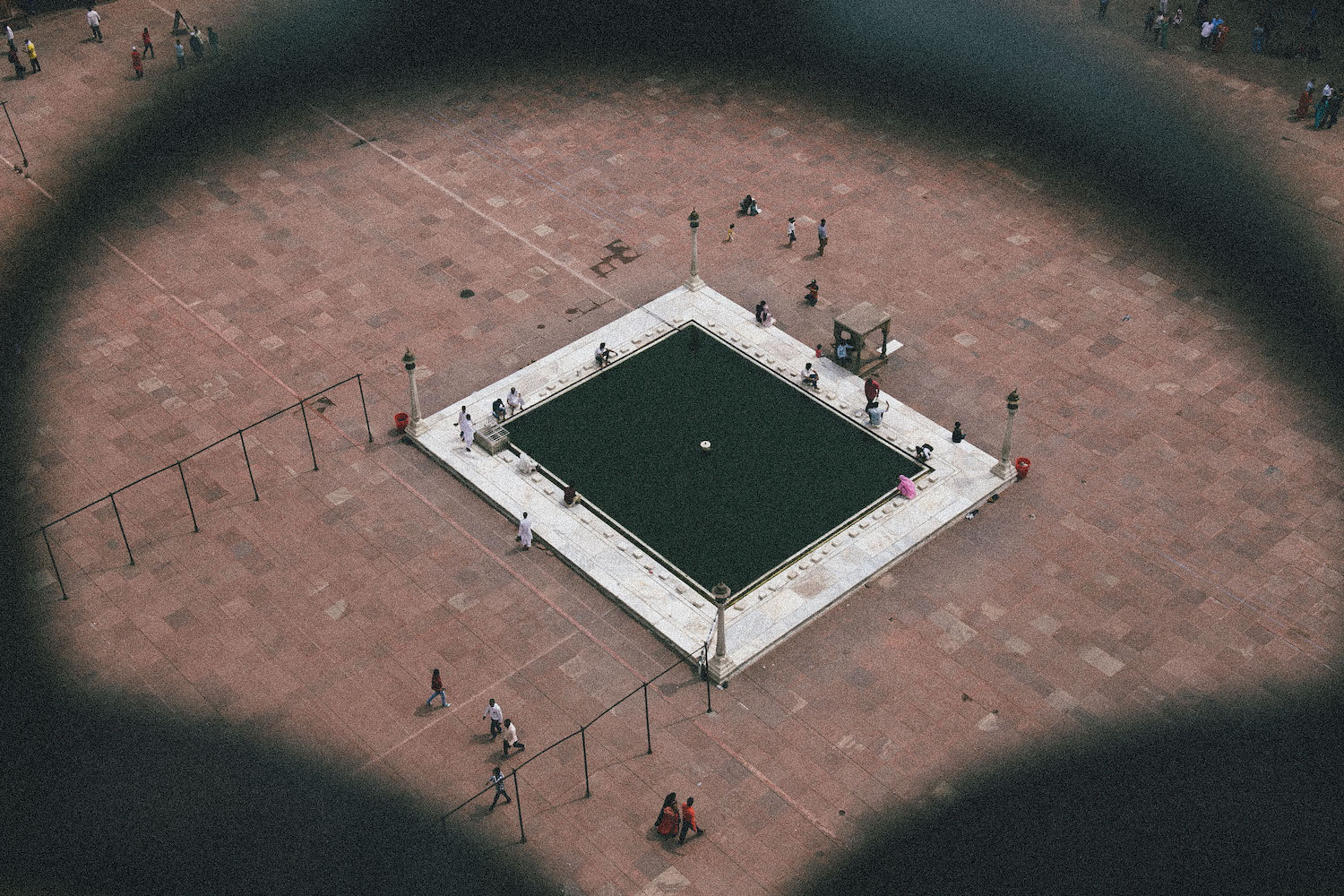 Sleepy, we arrived to Delhi at 3 a.m. , where a wall of heat hit us like walking into an oven as soon as we had left the comfort of the airport's air-conditioned halls. A team from Kamalan had come to take us to our hotel. The streets were so full of cars it could have been midday.  The drivers changed lanes without notification, drove between them, some in the opposite direction, and then there she was: a cow in the middle of everything, oblivious, as if in the middle of a paddock. Welcome to India.
After a good sleep and an even better breakfast, our 3 days in the Indian capital was about to begin, so we packed ourselves into a bus and headed back into those streets where chaos is a part of every day life. India is split in two, chaos on one hand with peace and calm on the other, and it seems that every one must have a little pinch of both in their lives.
A city with nearly 20 million people, it is no wonder that chaos prevails, but it doesn't seem to bother anyone: not our driver, not our hosts, not even the driver next to us  (even if he is beeping his horn ever 10 seconds or so). Everyone has an inner calm and just gets along with the rest. And for those who don't, there are places in Delhi where calm prevails.
Close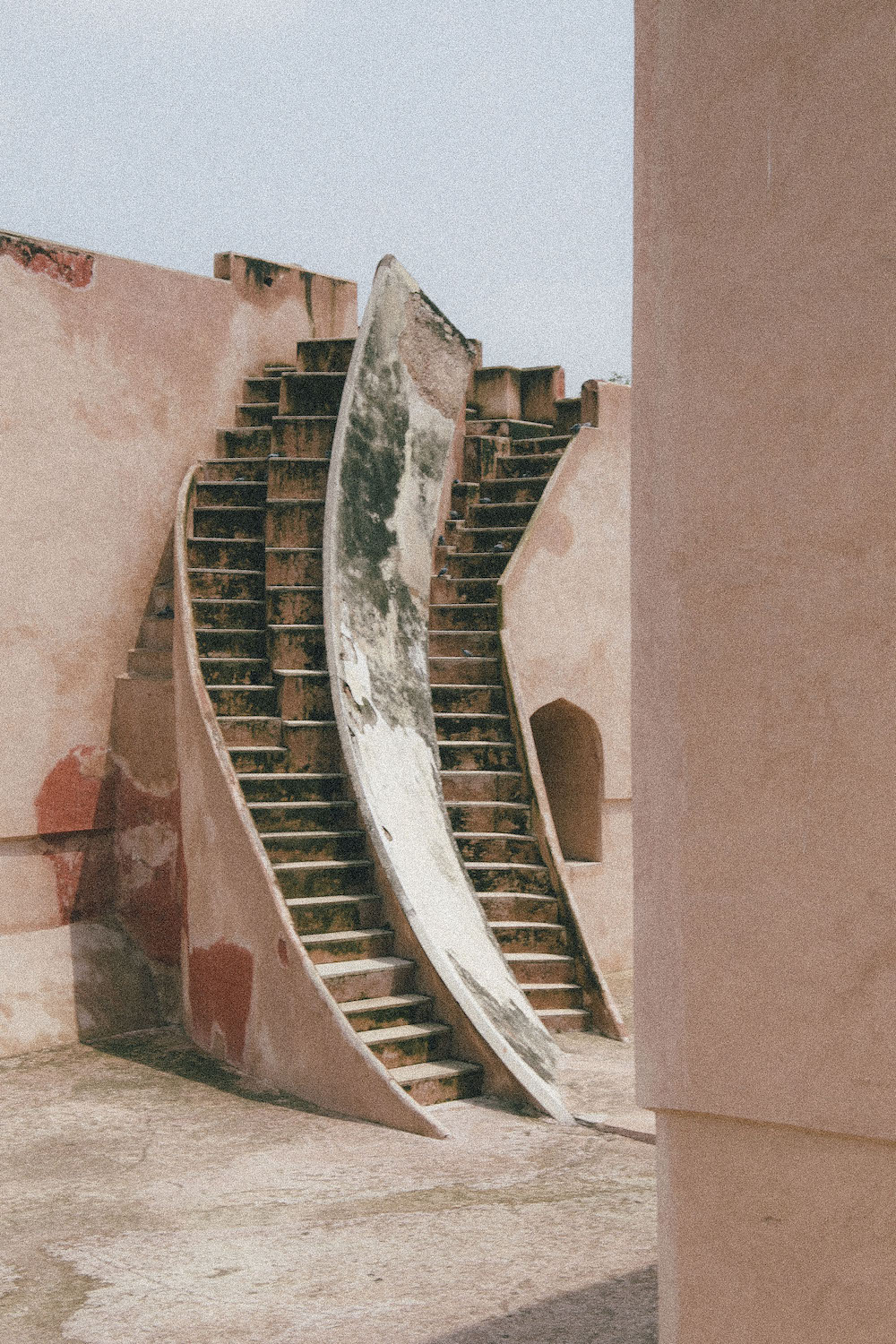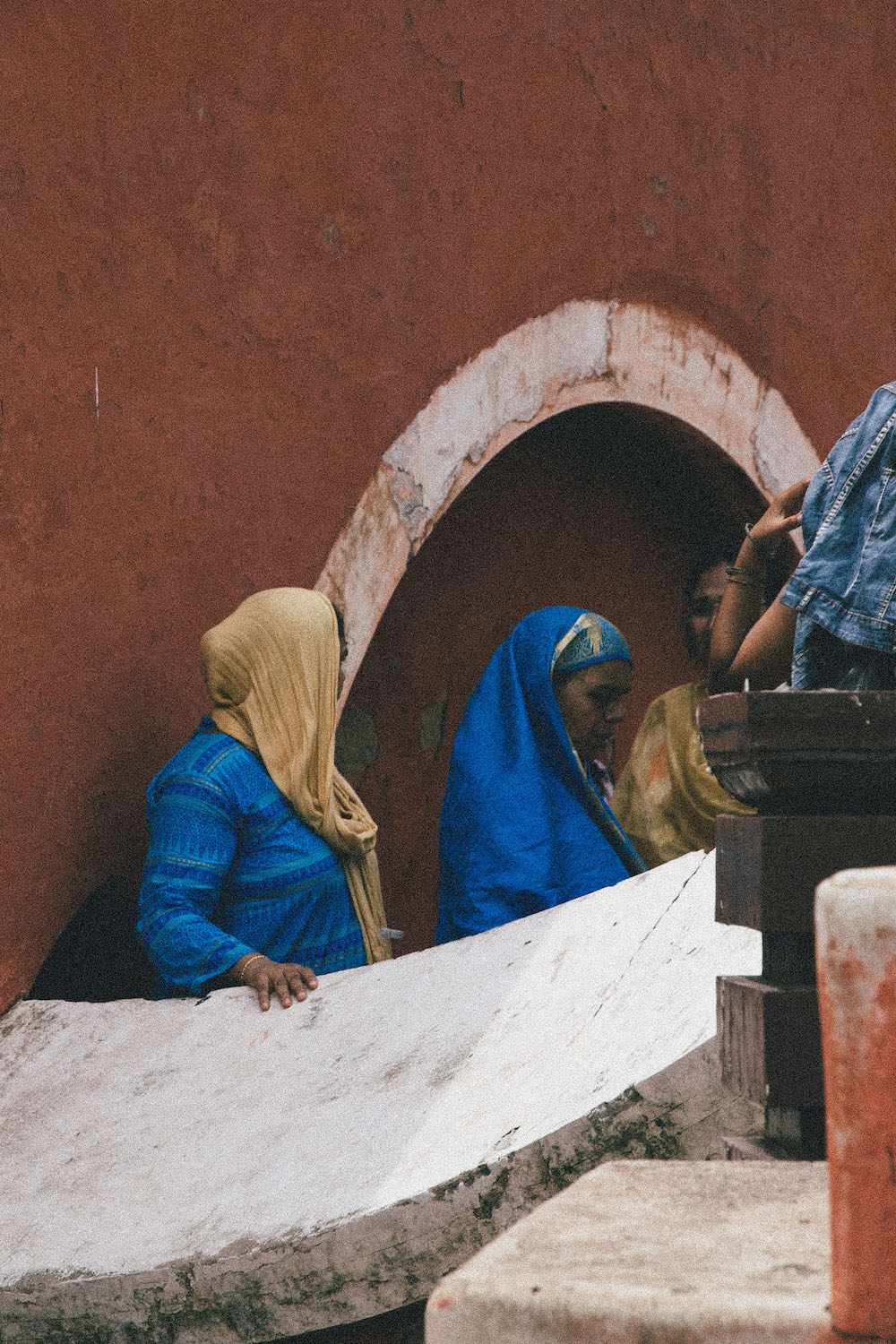 Our first stop is the breathtaking Jantar Mantar, built by the Maharaja Jai Singh ll in 1723. These monumental forms set in parkland in the centre of the city were built to observe the universe and tell time from the sun. Fading paint, and a hazy light, makes one feel to be in an Escher painting come to life, if it wasn't for the young Indian lovers taking selfies with their girlfriends. From here we drive to the centre of Old Delhi, and switch back into the chaos. Smells of spices from the market hit us, and we are taken back in time to a city that hasn't changed for hundreds of years, except lines of electricity cables like spaghetti that crisscross over our heads. Seeing cows in the streets next to people brushing their teeth can be overwhelming, especially in this August heat, but the smiles on their faces and a warmth in they eyes makes us feel humble in the place they call home.
Close
Close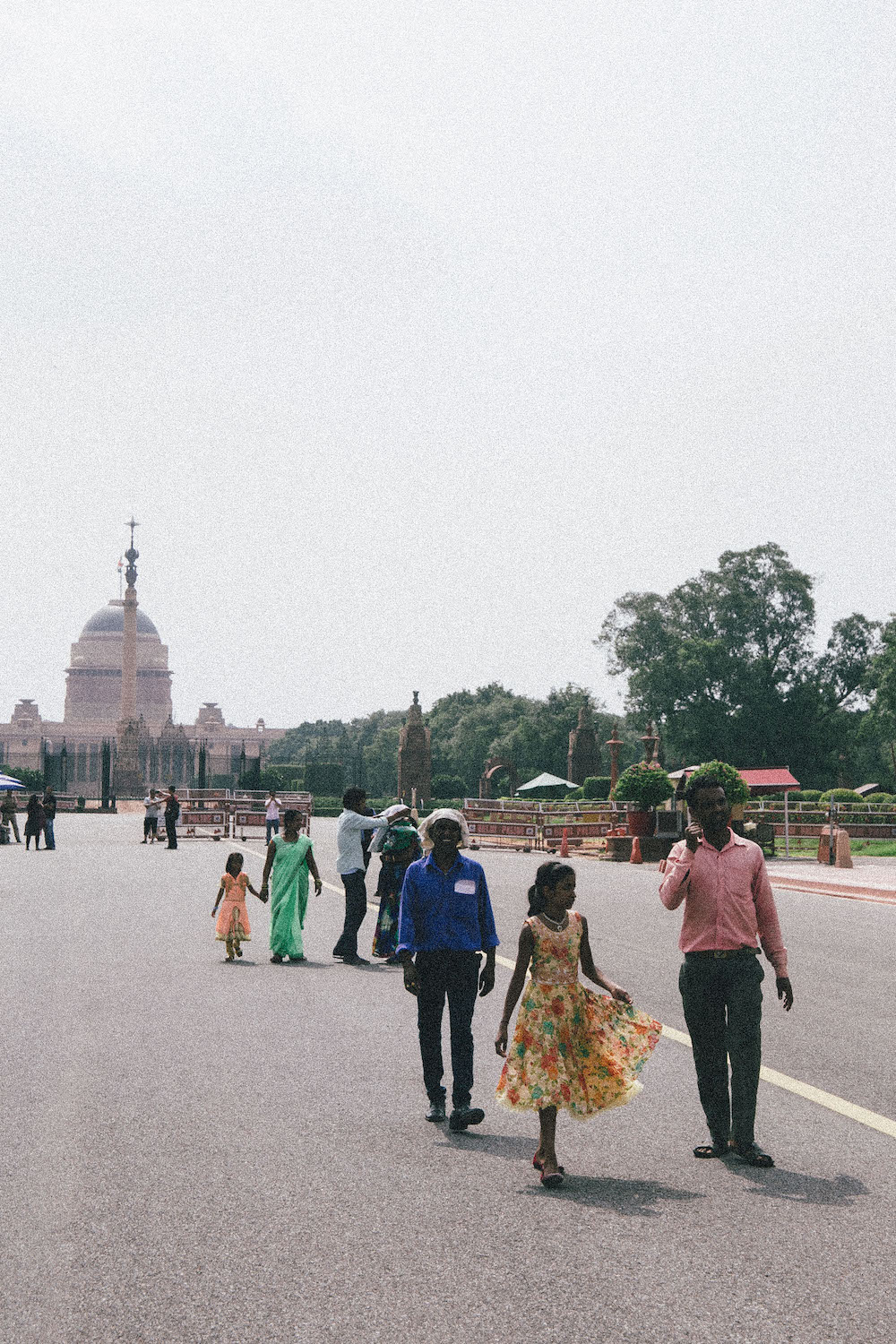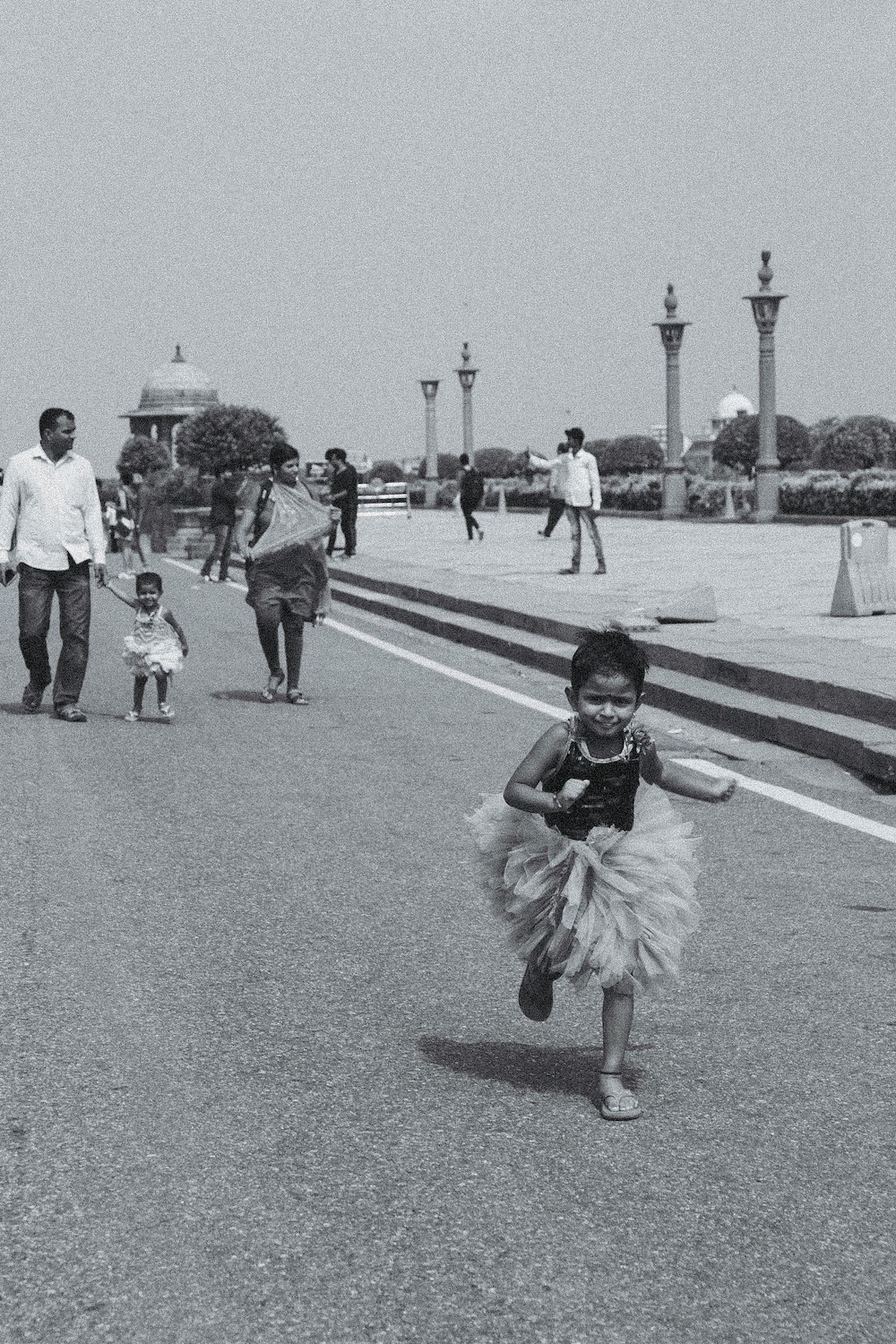 Deep in the heart of Old Delhi lies the Jama Masjid, built by the Mughal emperor Shah Jahan in 1656. Like a plateau floating above the city, this square of red stone can hold 25,000 people to pray at a time. With our shoes left be the North entrance, and our feet on the hot dusty floor, we set off to explore. A mix between locals and tourists, some taking in the sites, some keeping cool in the colonnades. A feeling that we were back in time mixing with cultures that brought people from all over the world. We climbed the minaret, 40 meters above the surrounding houses. That moment when we reached the top, the city silent below us, immense like it grew further than our view with nothing beyond, with only a soft drone of the lives below and the vultures circling overhead.
Close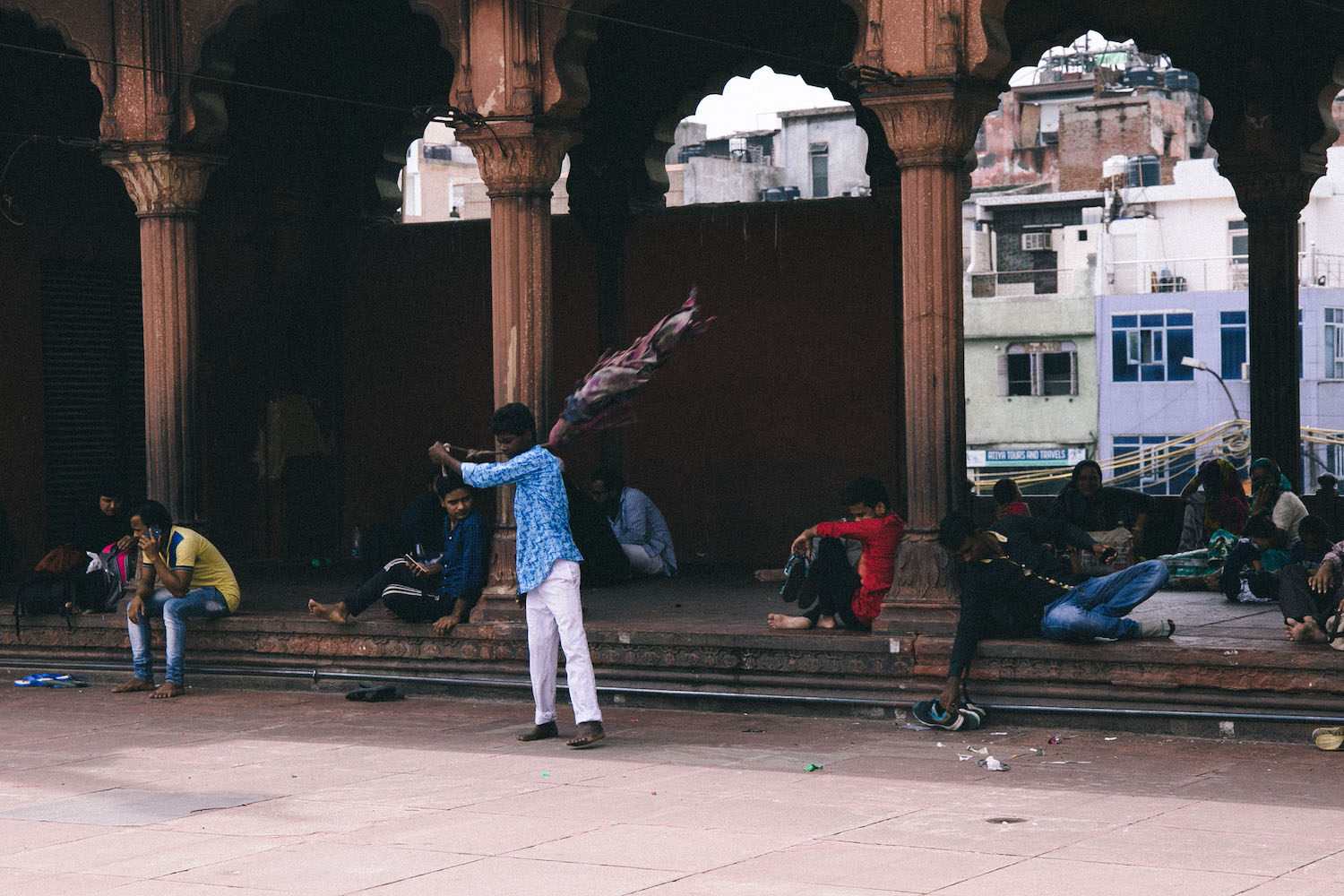 Close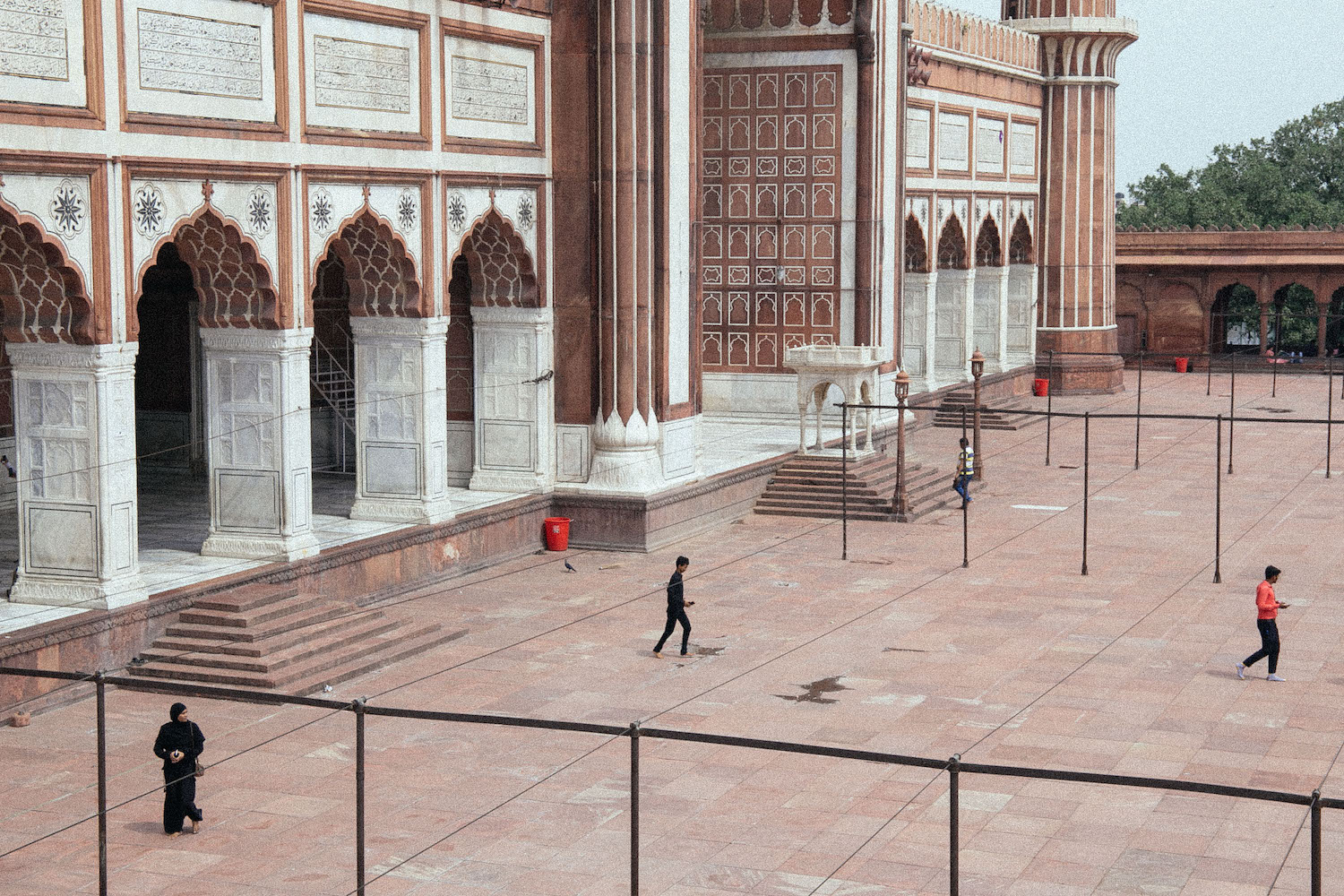 The next morning, we woke early and set out to what was going to be our most magical experience of our three days in Delhi. Set in the heart of New Delhi, that the British designed and built, the Lodi Gardens is now the place for all the politicians, and business men and women of the area to come and walk, exercise, practice yoga or just sit and breath, all before the day's work starts.  The earliest tomb on the site dates back to 1444, but it was the last Sultan of Delhi from the Lodi Dynasty, Ibarhim, who built a tomb for his father Sikander in 1517, thus the name stuck. Now, at 6.30 a.m. these lush gardens are filled with an aura of spirituality and wellbeing. A distant hum coming from the groups practicing breathing techniques together, gentlemen walking their dogs, and people with their mats in yoga positions with an ease as if they were sitting in their living room.
We drove to the Parliament House, designed by the British architects Edwin Lutyens and Herbert Baker. With its grand avenues, we ran to take shelter from the blistering sun while we watch a little girl running in a tutu, while her sister and parents walk slowly behind.
Close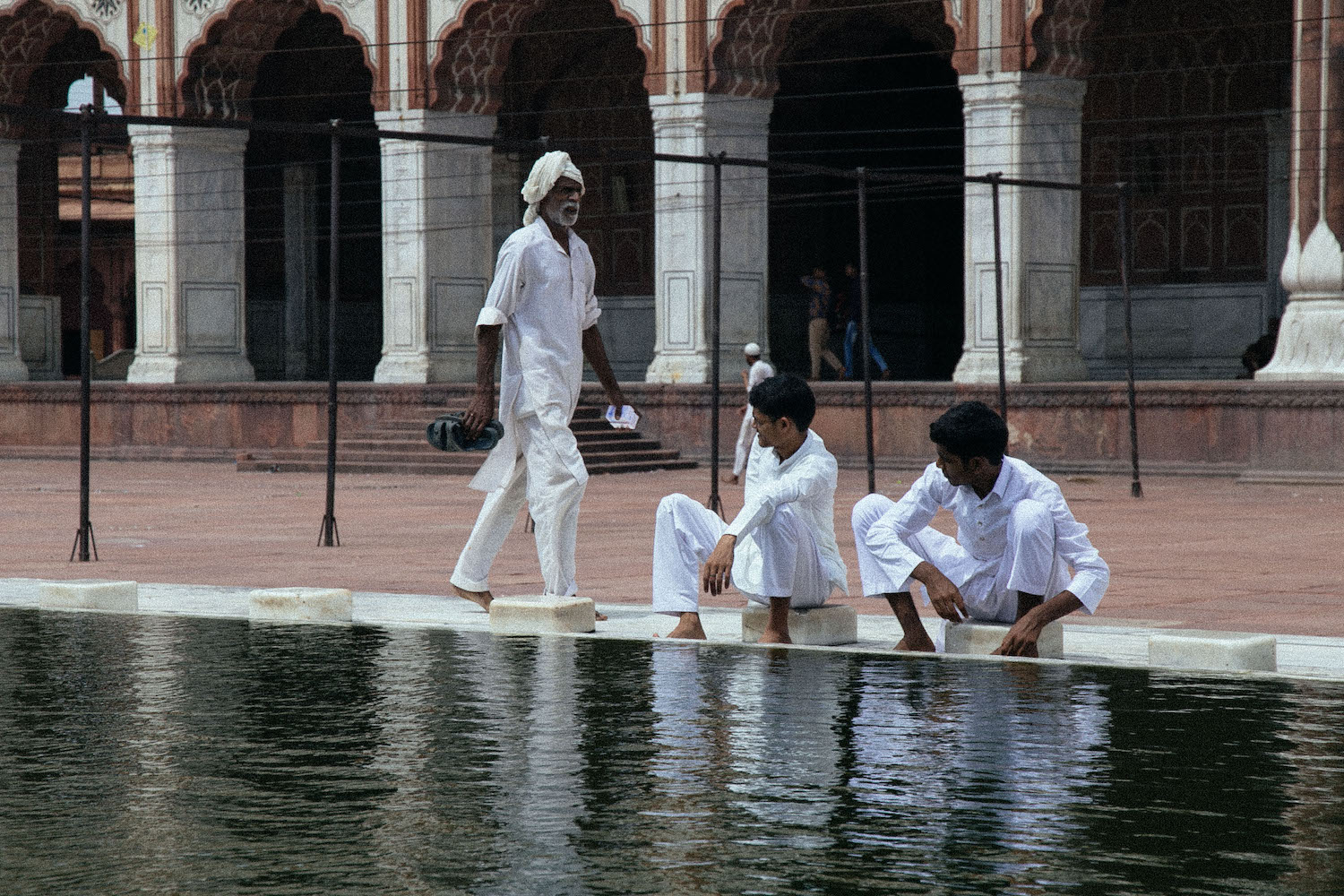 Close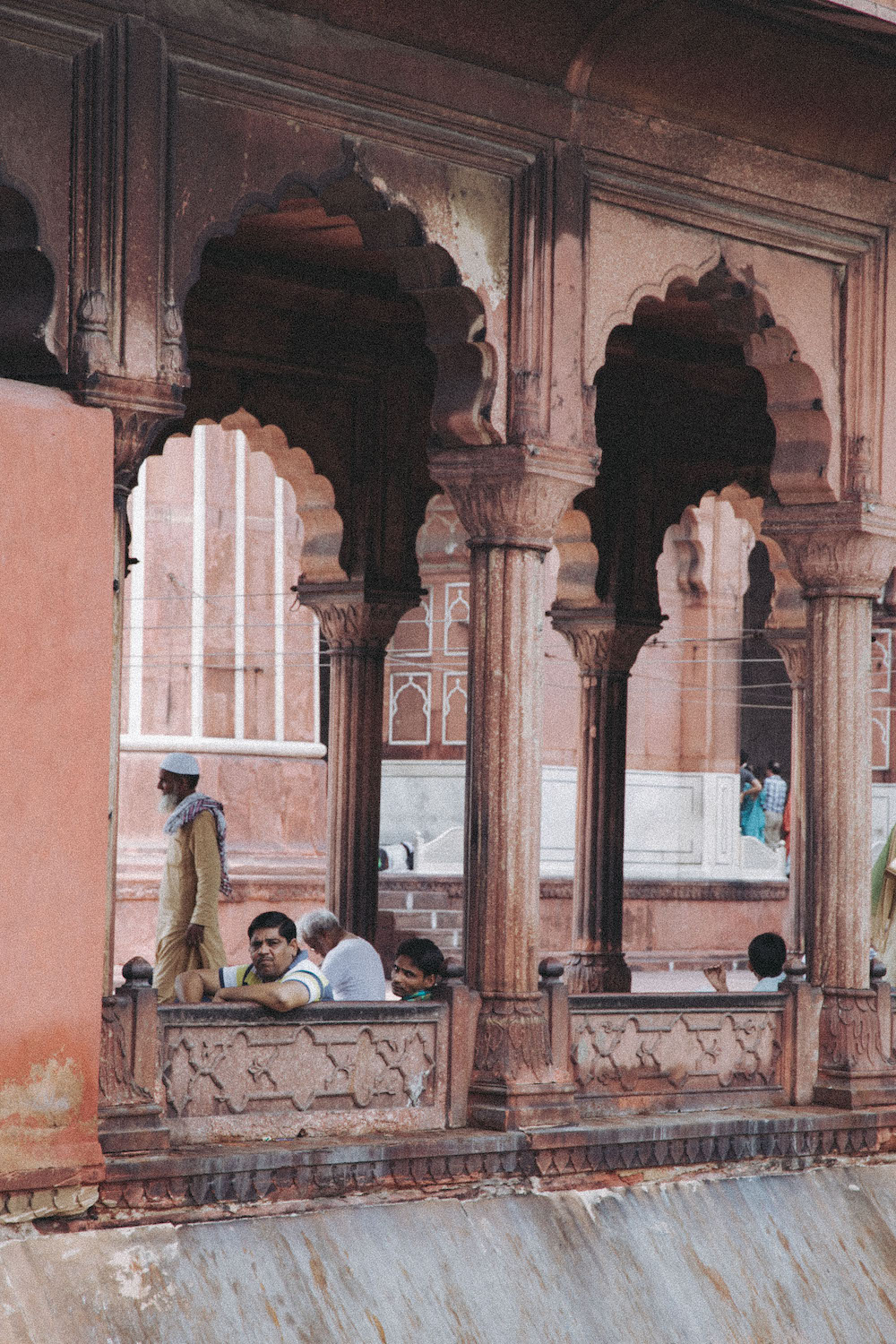 Delhi is a caldron of differences, from its people to its buildings, from the poor in the central streets to the young tech workers all striving for a new life in this emerging country. Everyone had told me, "you will hate Delhi" and I can't think of a word further from my mind. Delhi isn't an easy city, but it is one of many wonders to be found.
Our journey was curated by Kamalan, a cultural agency that crafts bespoke journeys for those who seek to discover the India of their imagination.
Close