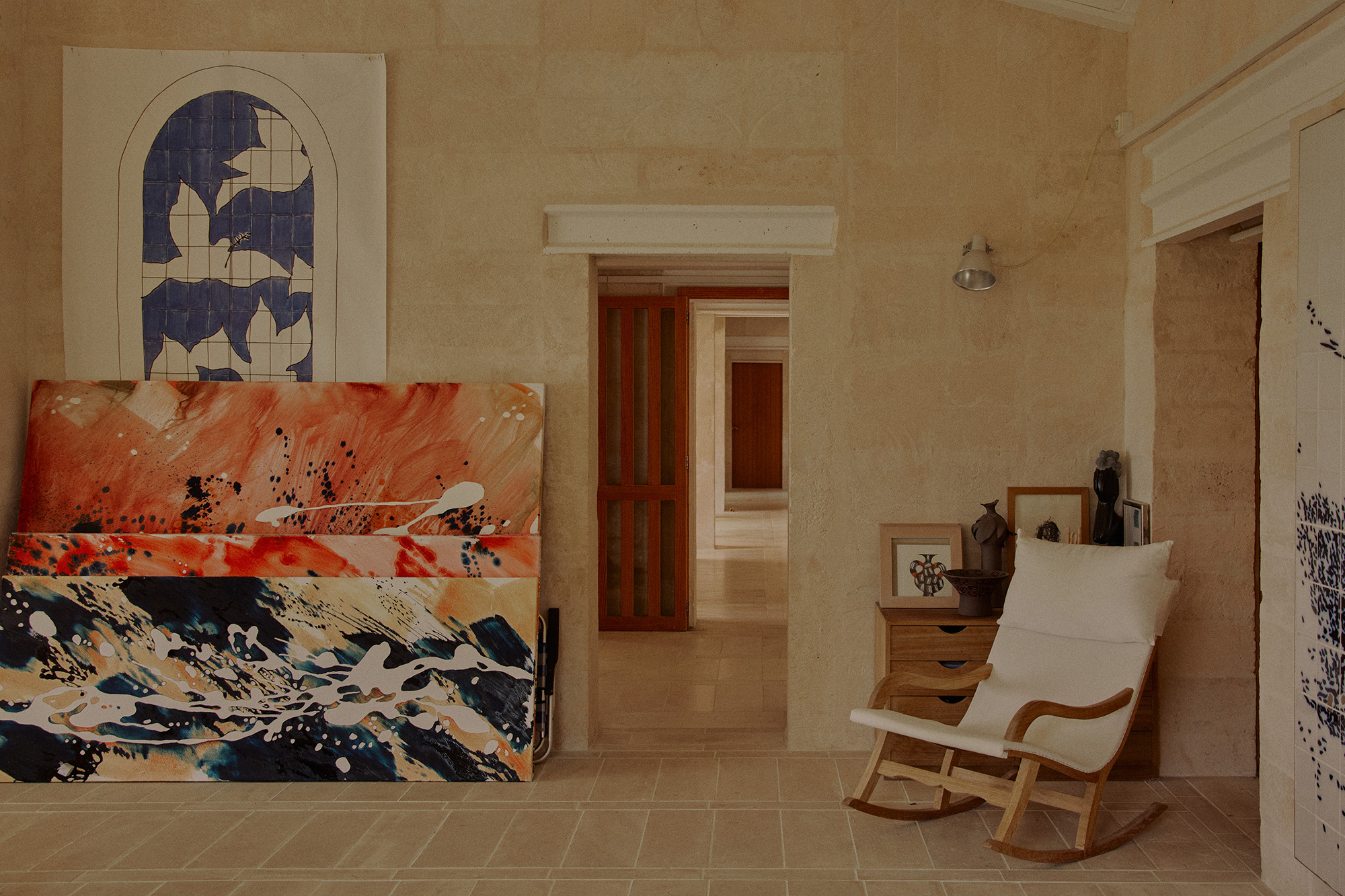 Perched up in the hills on the south-eastern tip of Mallorca, between pine forests and the Mediterranean Sea, sits Can Feliz, an unassuming architectural gem, and the home of Danish-born artist, Lin Utzon.
The house was built by Utzon's father, the pioneering architect, Jørn Utzon, who designed the Sydney Opera House, among many other notable buildings including Can Lis, their first family house on Mallorca. Can Feliz, which can be translated as "the home of happiness," has an open-plan that embraces the natural world around it much like Lin Utzon does in her artwork. "For me, nature is where it is at," says the artist about her career that spans nearly four decades and includes painting, drawing, ceramics, sculpture, and architectural collaborations.
Close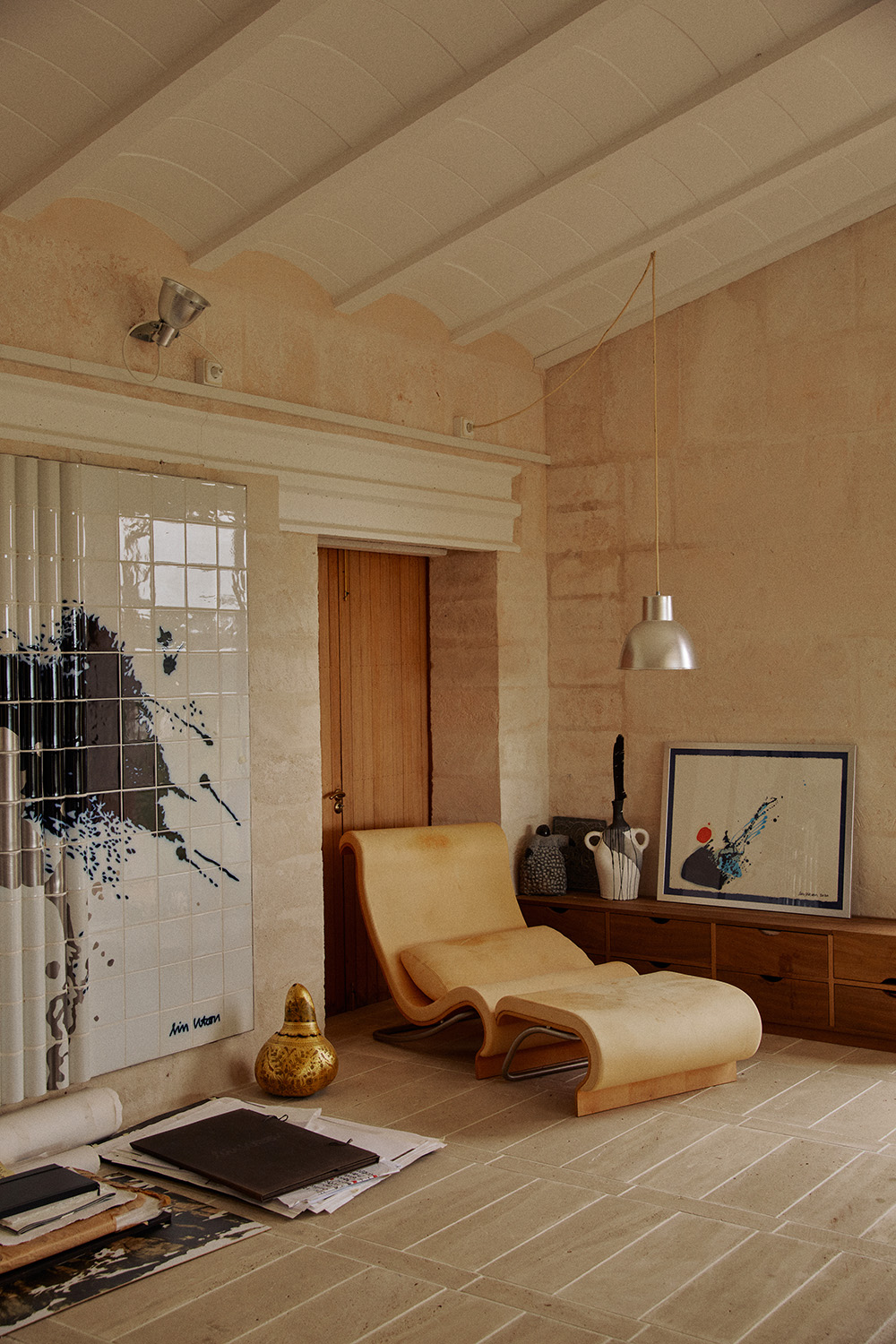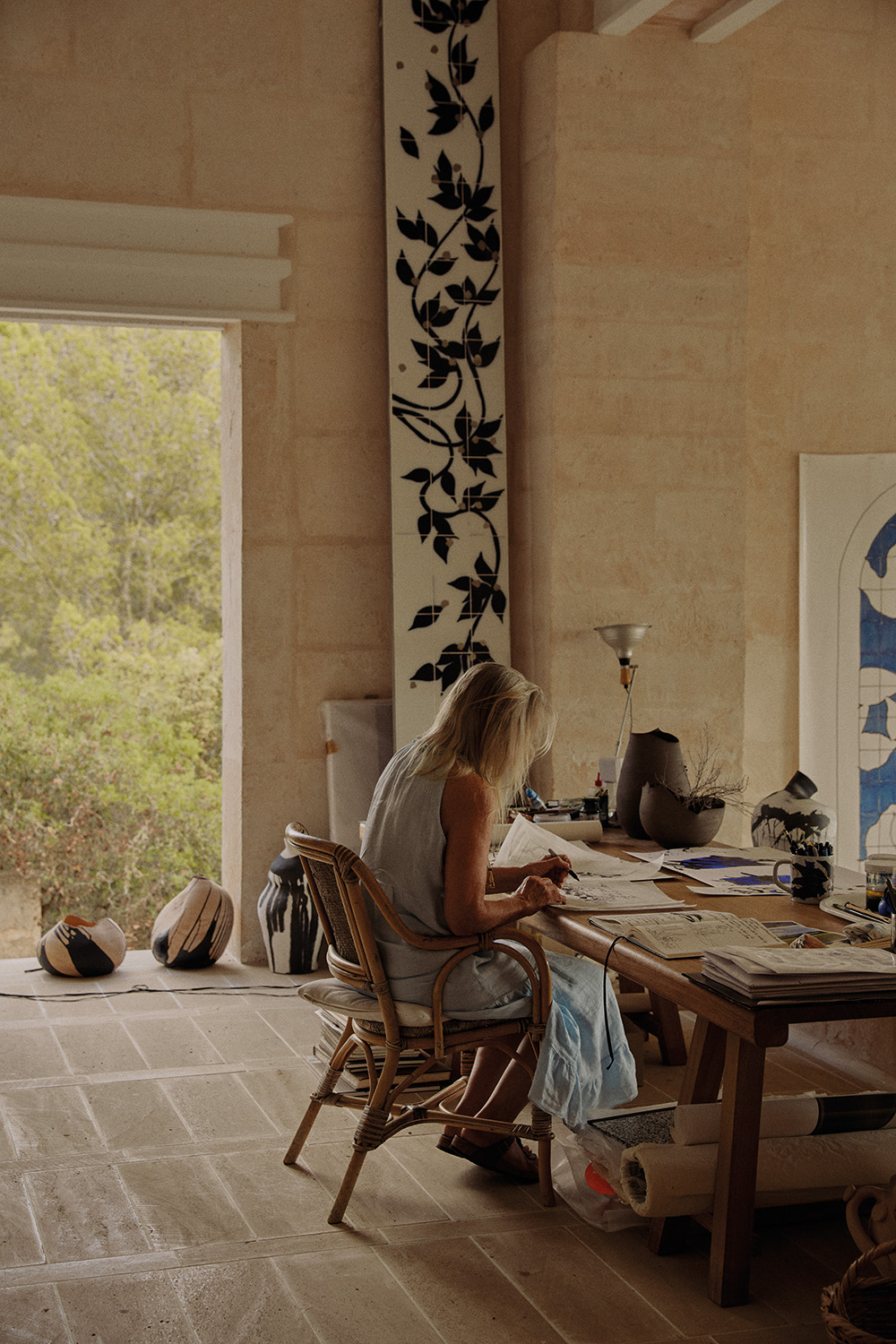 Born in Denmark in 1946, Lin Utzon grew up in a family of makers and creative thinkers. She studied fine art in Australia before moving back with her family to Denmark, where she entered into the School of Applied Arts in Copenhagen, becoming particularly interested in textiles and printmaking. But it was a trip to Japan at the age of 19 that resonated the most with Utzon's intuitive, artistic spirit. She connected immediately with the country's traditional craftsmanship, the beautiful objects, textiles, and interiors that are made with such dedication and intensive energy. Experiences in both Japan and China would have deep influences on Utzon's aesthetic and approach to making over the years.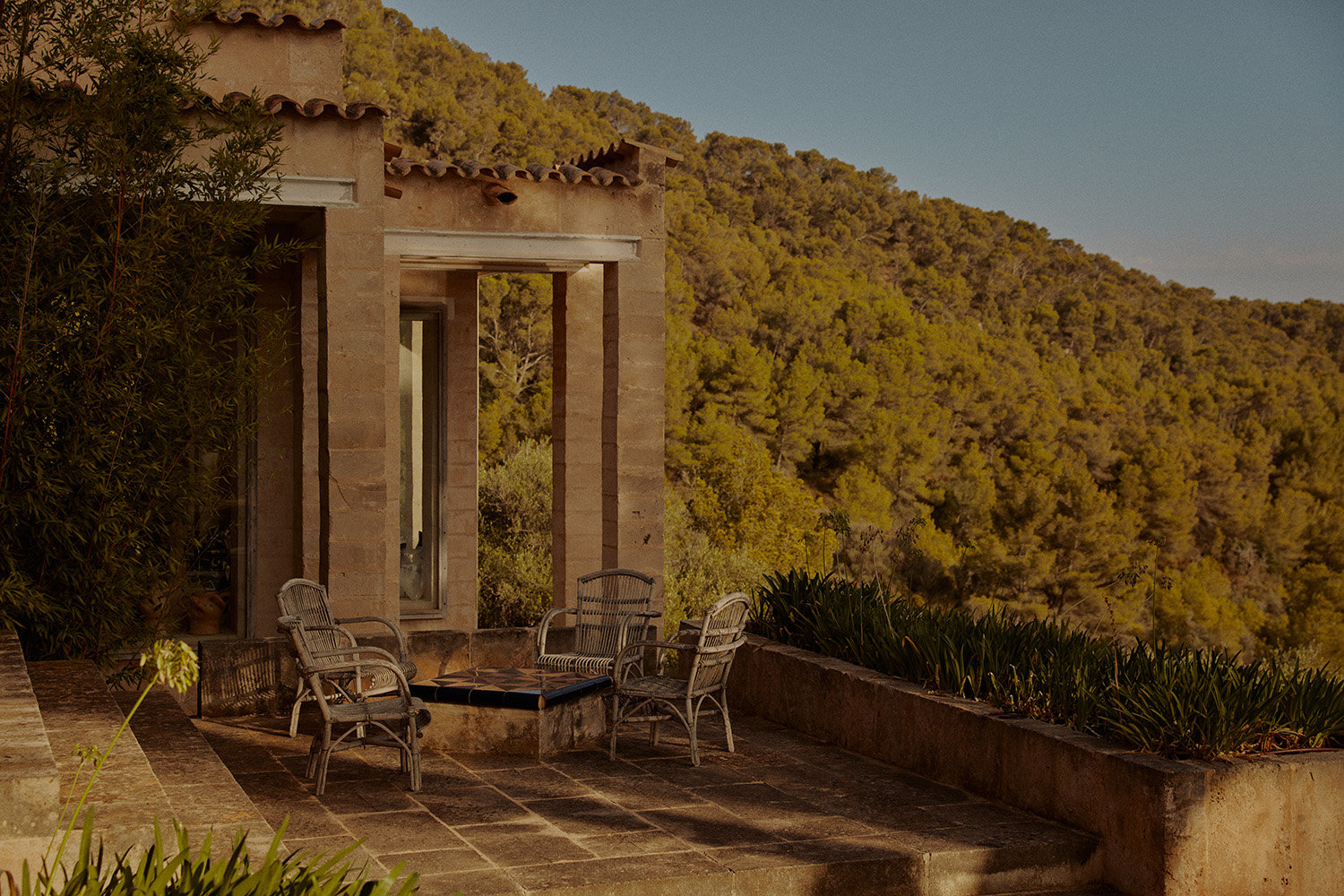 After years of travelling and working on projects, many of which were the result of a fruitful relationship with architect Romaldo Giurgola, Utzon settled in Mallorca in 1995, living between Can Lis and her studio in Ses Salines, before moving to Can Feliz in 2004. It was during this time of transition that she began what is her largest series to-date: "Cosmic Dance", a body of work that includes nearly 400 black & white paintings and ink drawings, as well as ceramic pots and sculptures. 
Close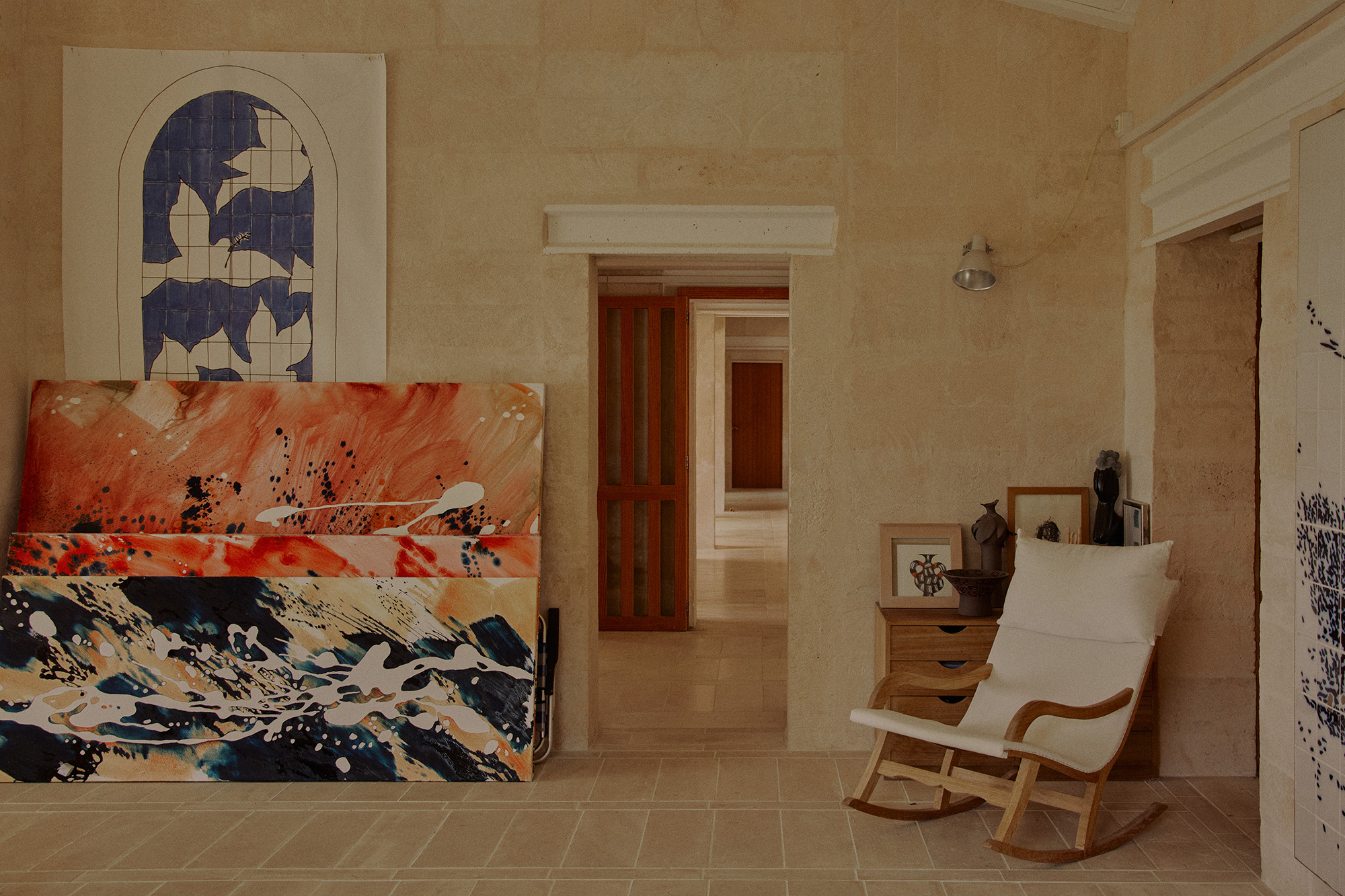 For Utzon, Can Feliz is "A place where I love working on drawings and ideas and where I really enjoy being able to concentrate. It is a place where I can dream…" An artist with an expansive energy, deeply connected to her surroundings and her free-spirited roots, Lin Utzon keeps us dreaming as well.