The sun sets over the garden at Carvajal House while Mariluz, Marina and the rest of the team finish up the photo shoot for Openhouse Magazine with the creative direction of Casa Josephine.
The aim is to dress this iconic space as it has never before been seen. It has been an intense day, with tough moments, but the sense of humour shared by Iñigo, Pablo and Christian placates any instances of fatigue or unease. The month of June enters its dying days, and the scorching summer rages more intensely than ever as we begin to take our leave.
Close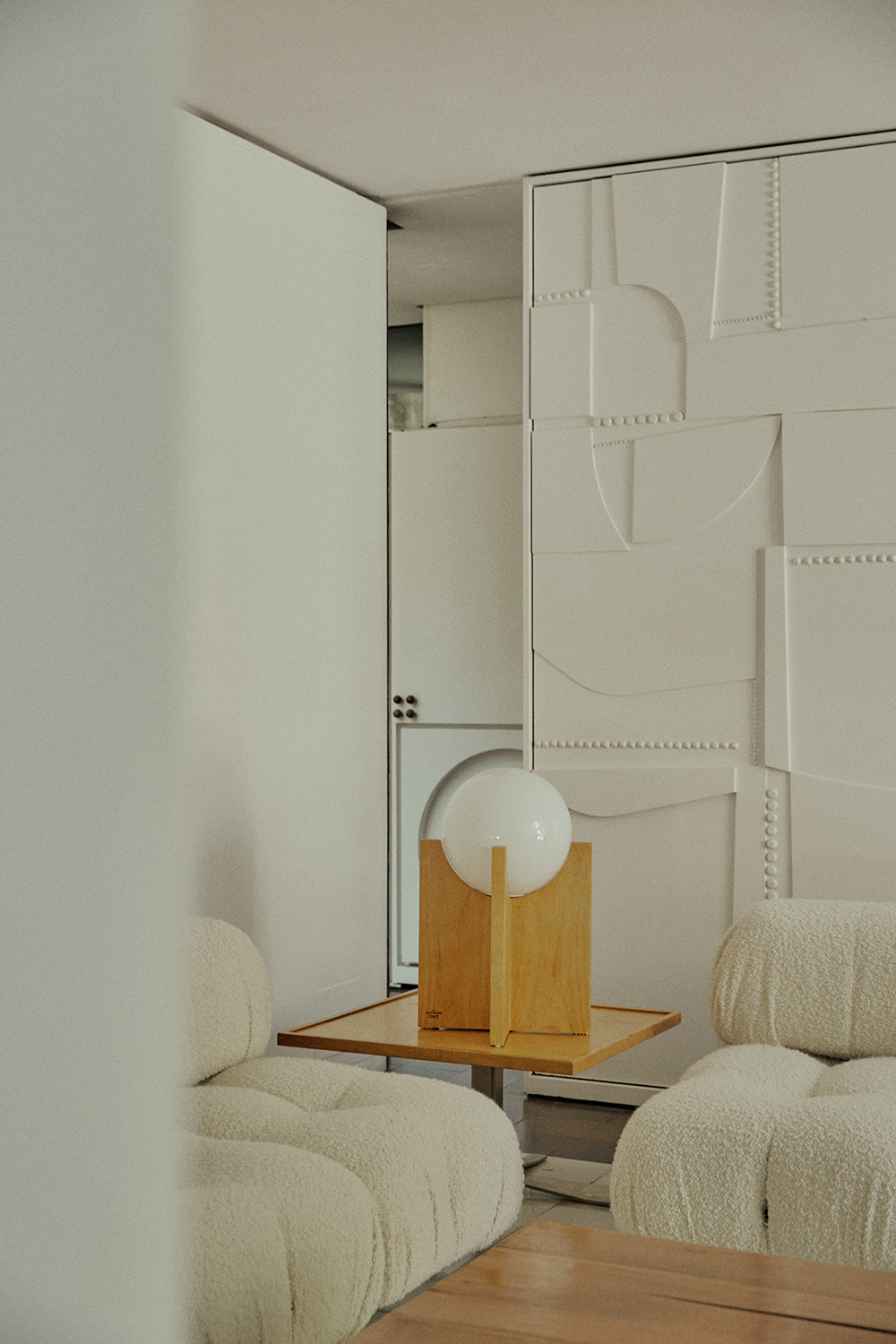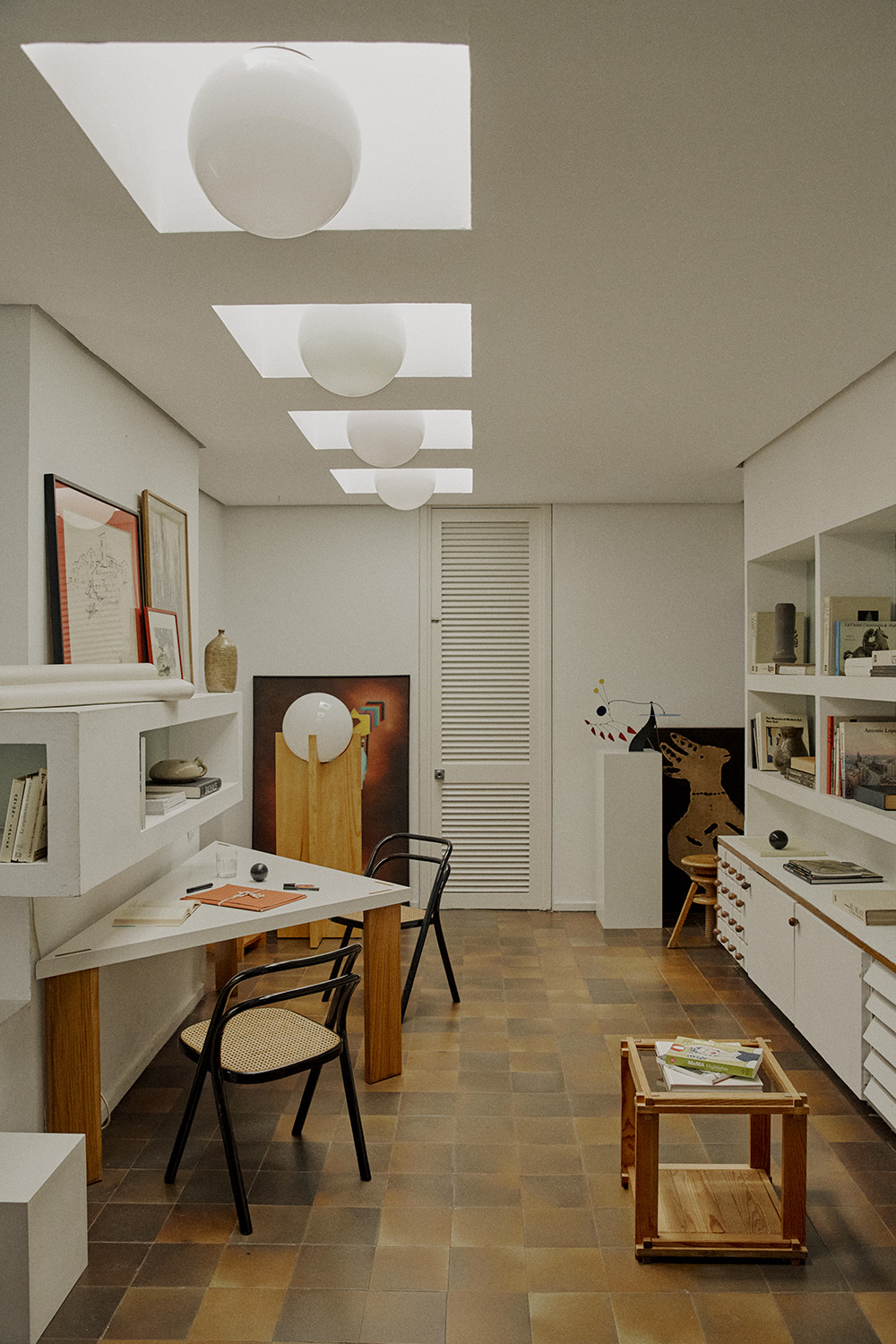 Covadonga Martínez, the owner of the house, and her daughter Cristina Rodríguez de Acuña are our hosts. The latter is responsible for managing the many projects that are being staged at the house, thanks to its growing popularity with a new generation of creatives since its appearance in a music video by C. Tangana.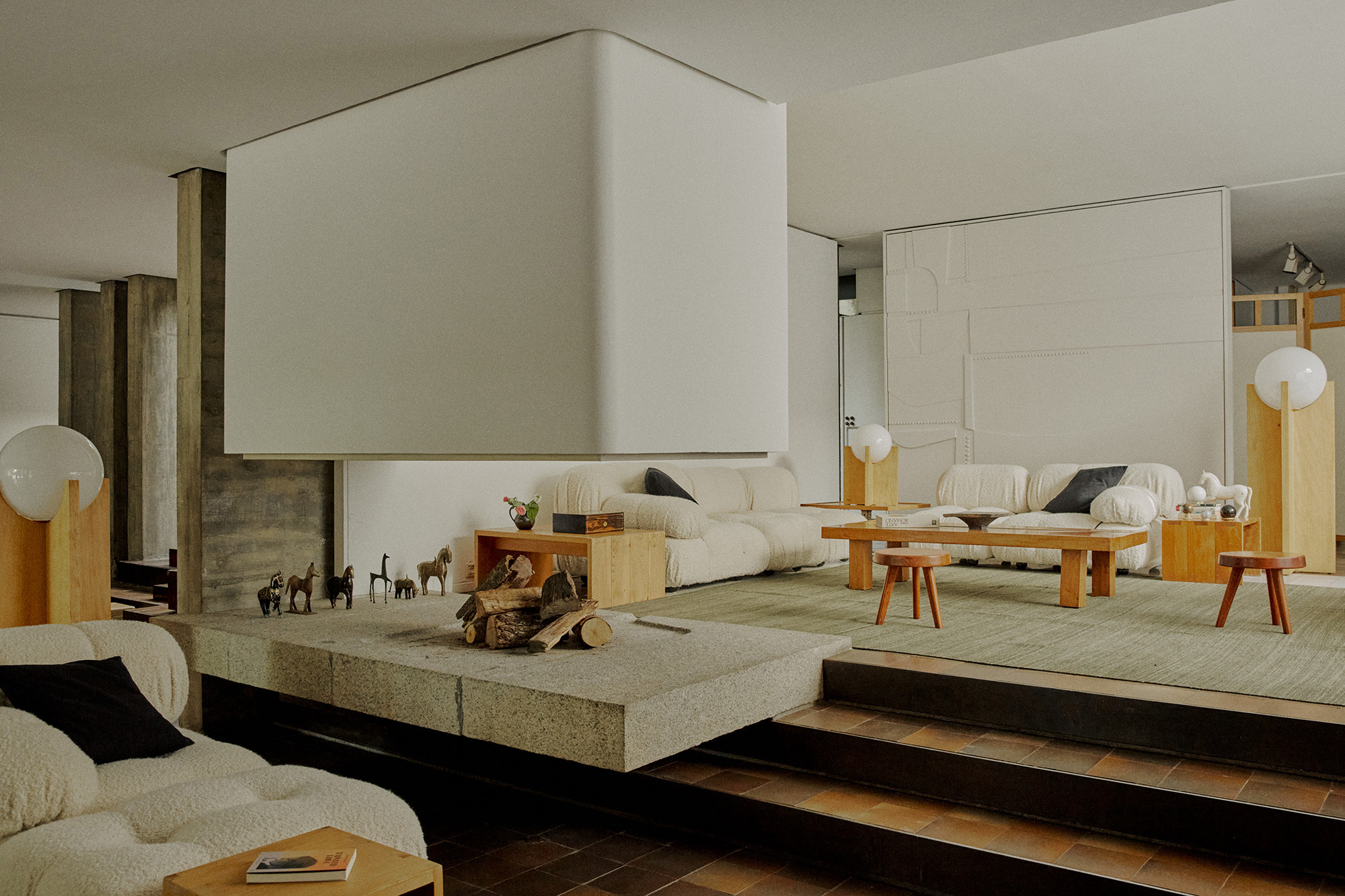 Just like another member of the family, Carvajal House has held great sway over the Martínez-Rodríguez de Acuña family. In her book Casa Carvajal: Miradas Cruzadas (Ediciones Asimétricas, 2020), Cristina reflects on how architecture not only stirs emotions but also brings about changes in people: "I've lived in a great many houses over the years, but nothing like this one. The floor-to-ceiling windows, the light that falls on different places throughout the day, the continuous and open spaces that encourage family encounters," she explains. 
Close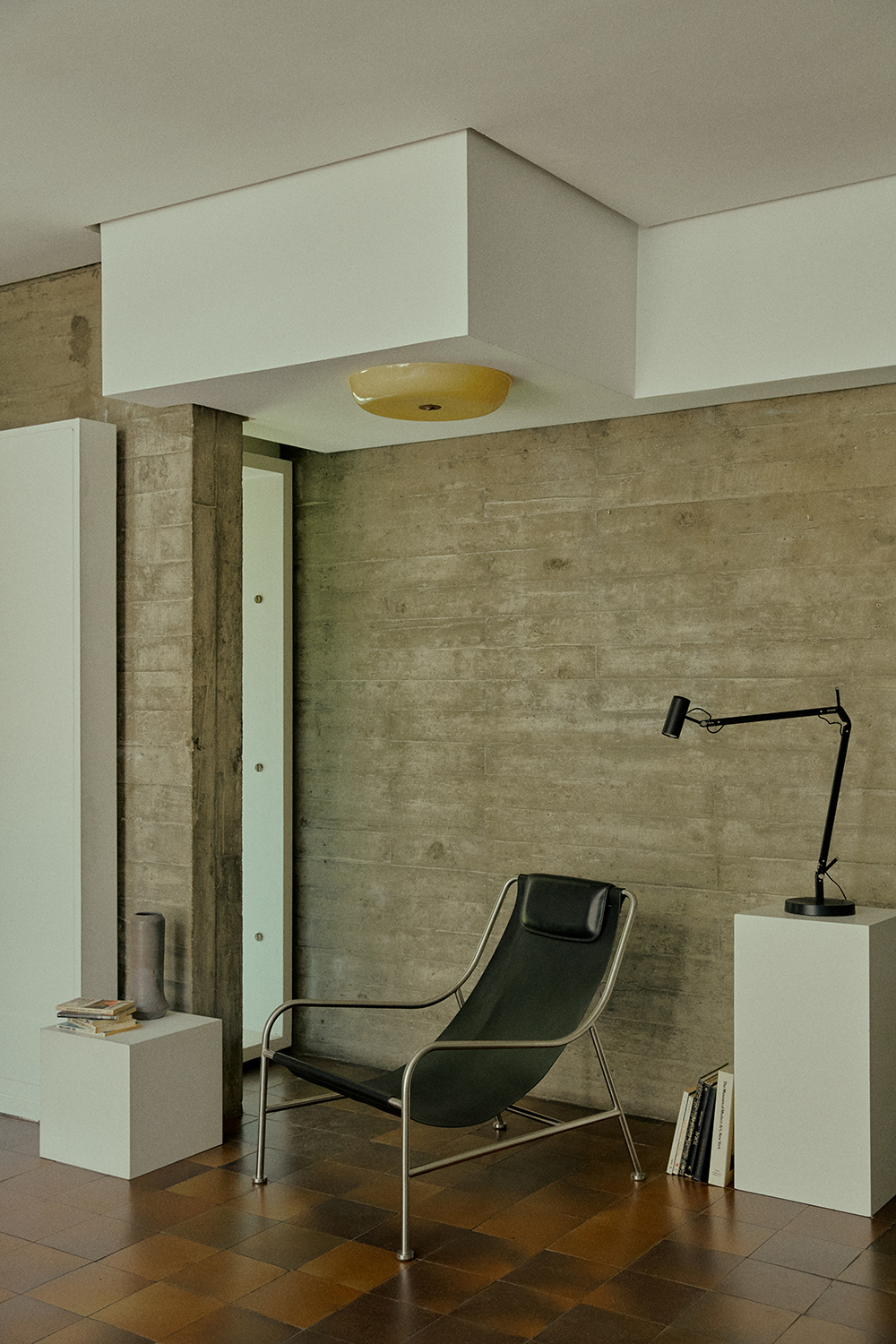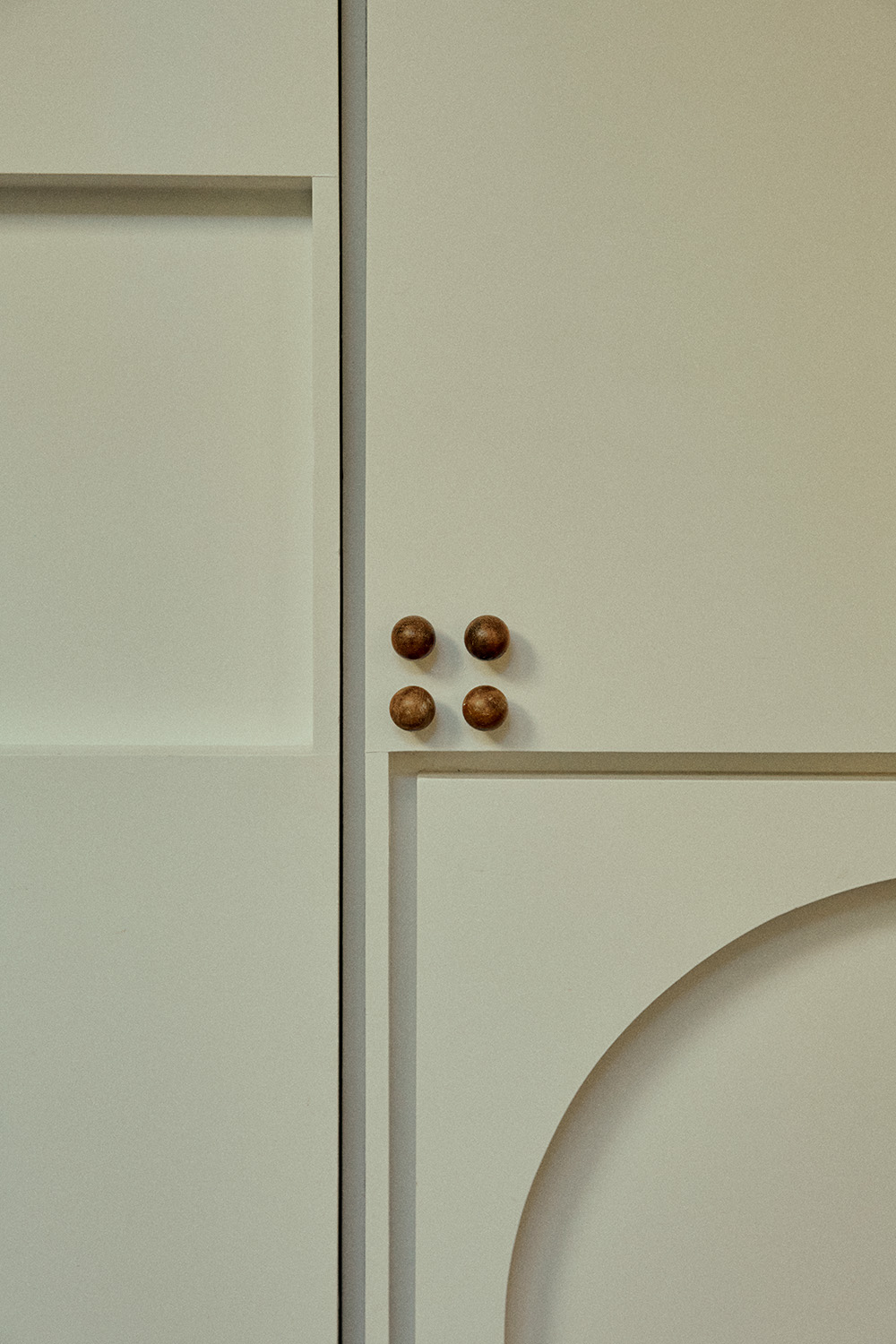 Covadonga, who still resides in the house that she has put up for sale, admits that she has already mourned her loss. And although she still has mixed feelings and enduring memories of the house, she has no problem with starting a new chapter in her life and ending her blissful relationship with Carvajal House.
Close
It was the sort of love story where the protagonists were fated to meet. Only in this case, the lovers are made of concrete and skin. "My mother fell in love with the house from the very beginning," Cristina explains. Somewhat more reserved than her daughter, but wonderfully obliging, Covadonga recounts the intimate relationship she has had with this house that began long before she came to live in it, when this masterpiece was the gleaming, newly built residence of its architect.
Close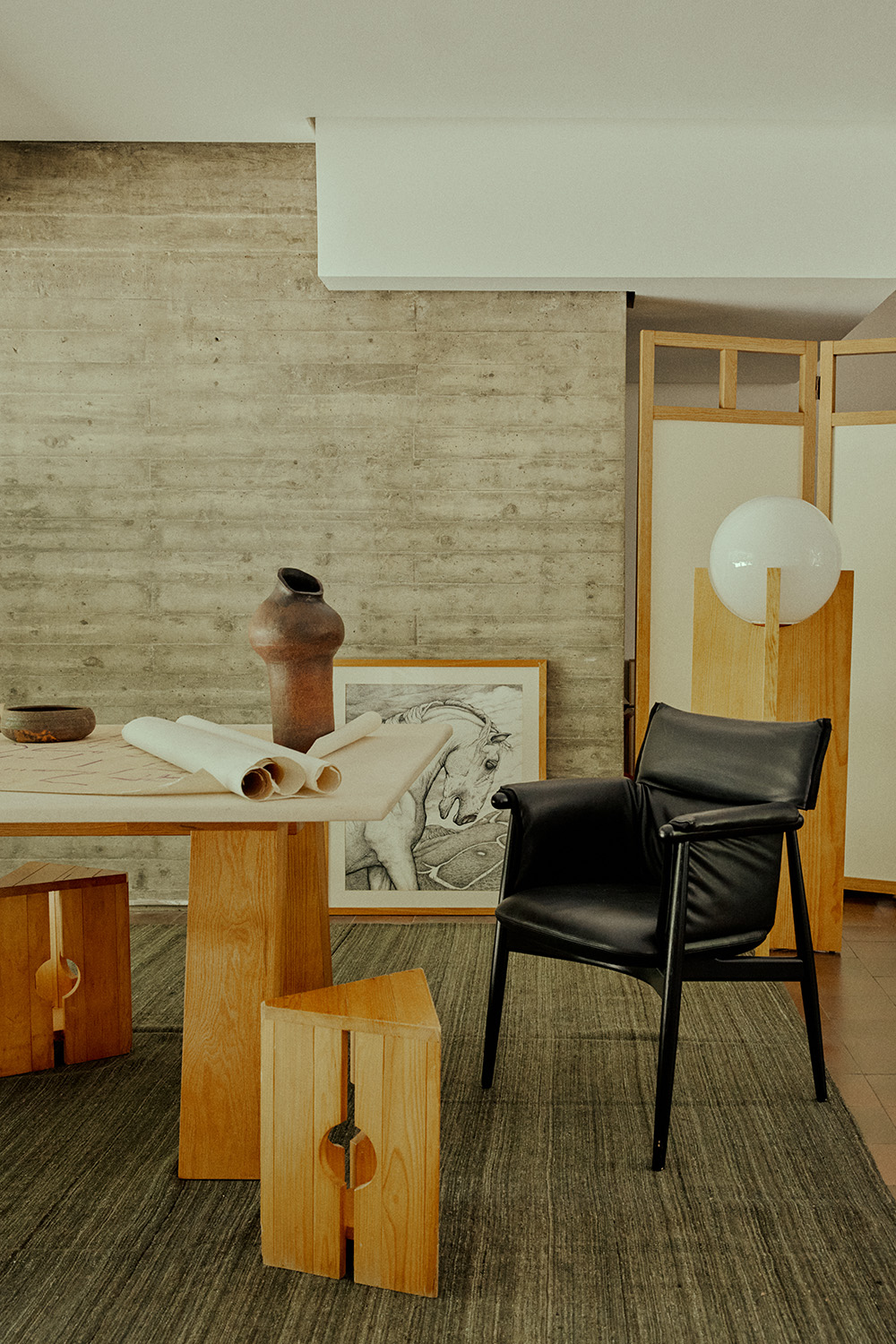 The first time she saw the Carvajal House, she was accompanied by her husband Fernando R. Rodríguez de Acuña. He was a lecturer in the Faculty of Economics of the Complutense University of Madrid, where he would often meet up with his wife. At one of these meet ups, while they were strolling around the neighbourhood, their eyes fell upon this brutalist house surrounded by meticulously planned gardens, inspired by the work of masters such as Le Corbusier and Frank Lloyd Wright. Covadonga, an art and architecture enthusiast, was immediately fascinated.
Close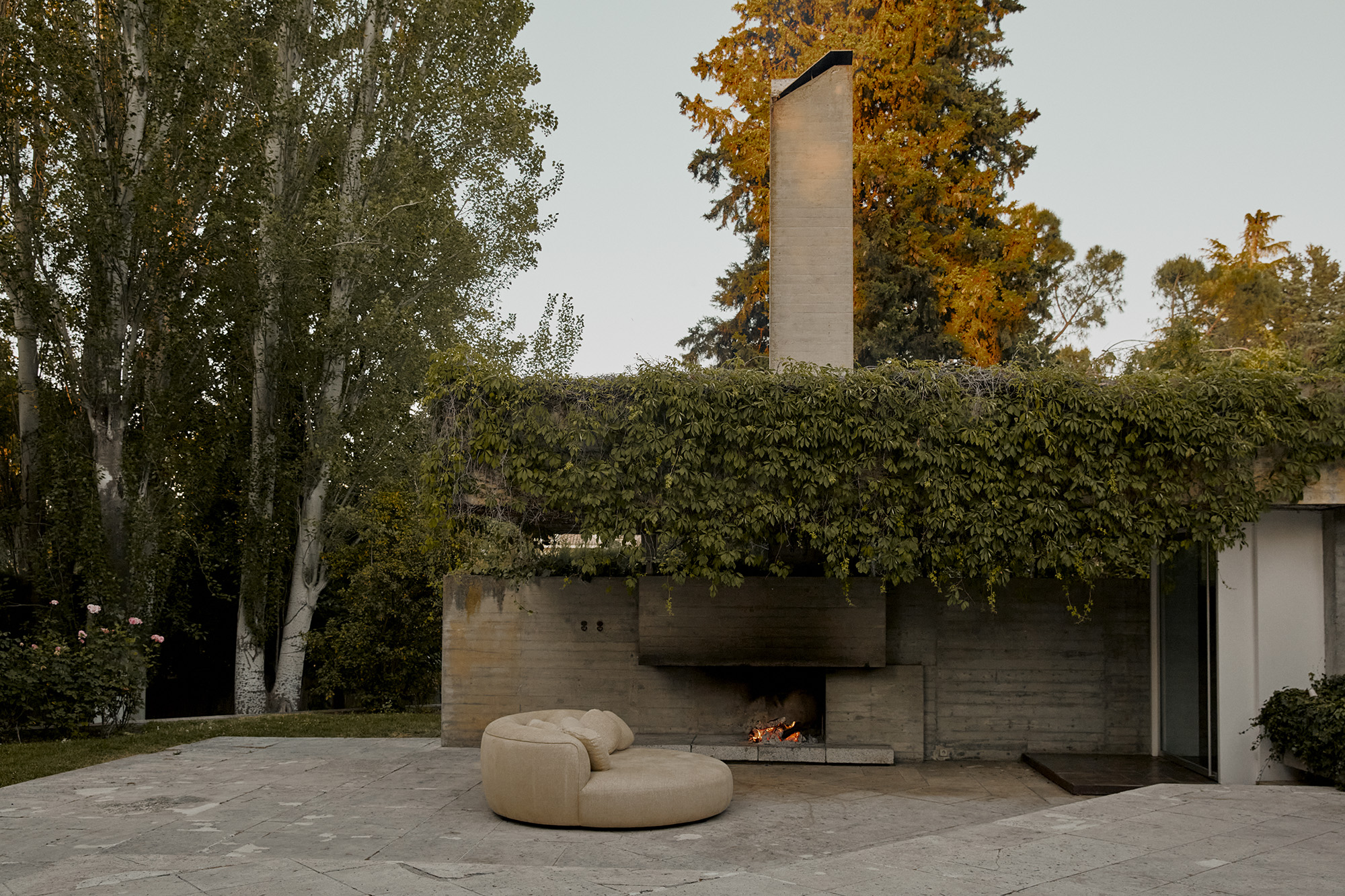 The house is located in the Madrid suburb of Pozuelo de Alarcón, next door to a dwelling of similar characteristics that Javier Carvajal (Barcelona, 1926–Madrid, 2013) built for his wife's parents, the García-Valdecasas House. Both houses earned the architect the 1968 Fritz Schumacher Prize awarded by the Technical University of Hannover. However, it was in his own residence that the Barcelona-born architect performed a feat that was totally revolutionary for Spain at the time, with exposed concrete volumes laid out with an oppressive geometry enveloped by lush vegetation.
Close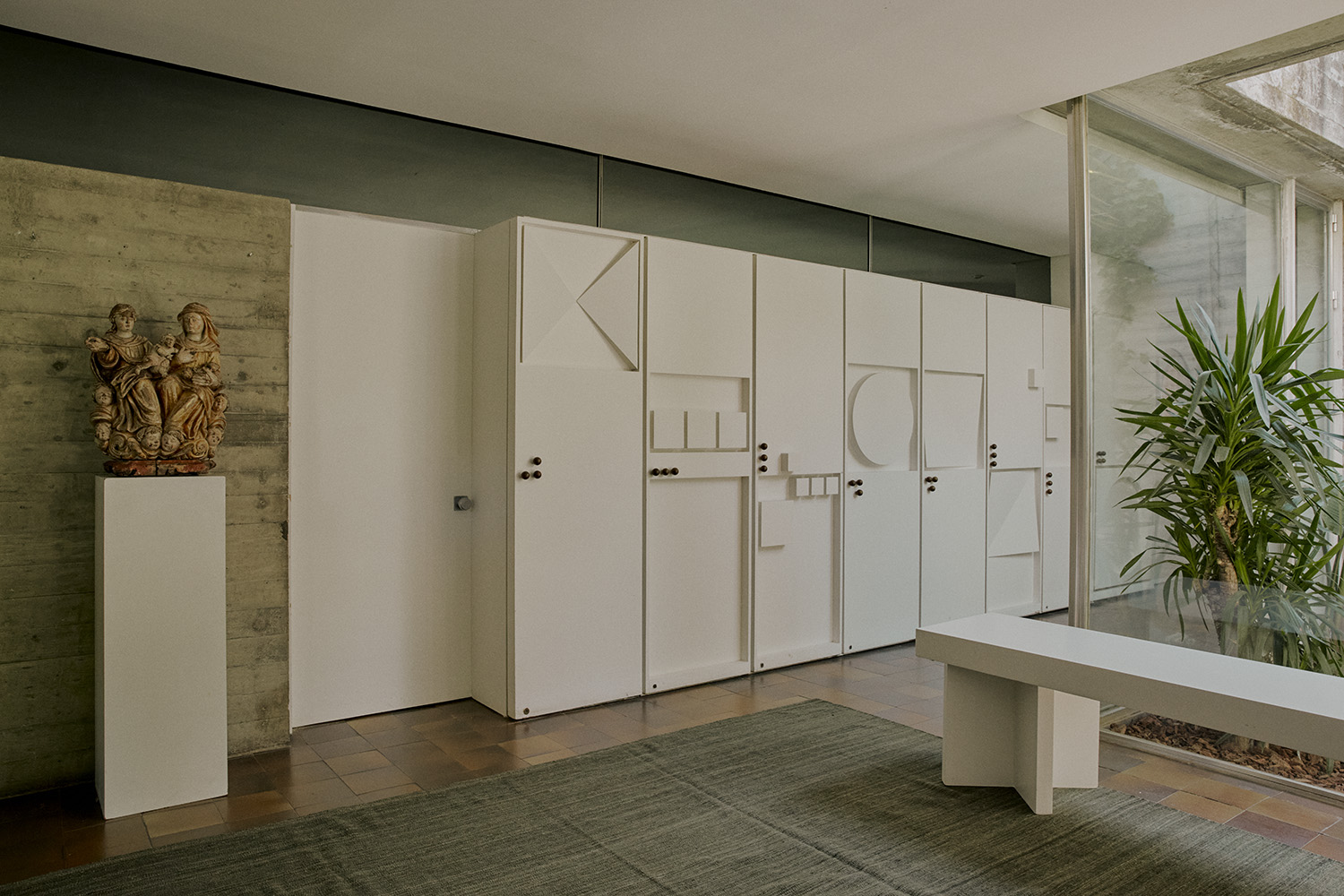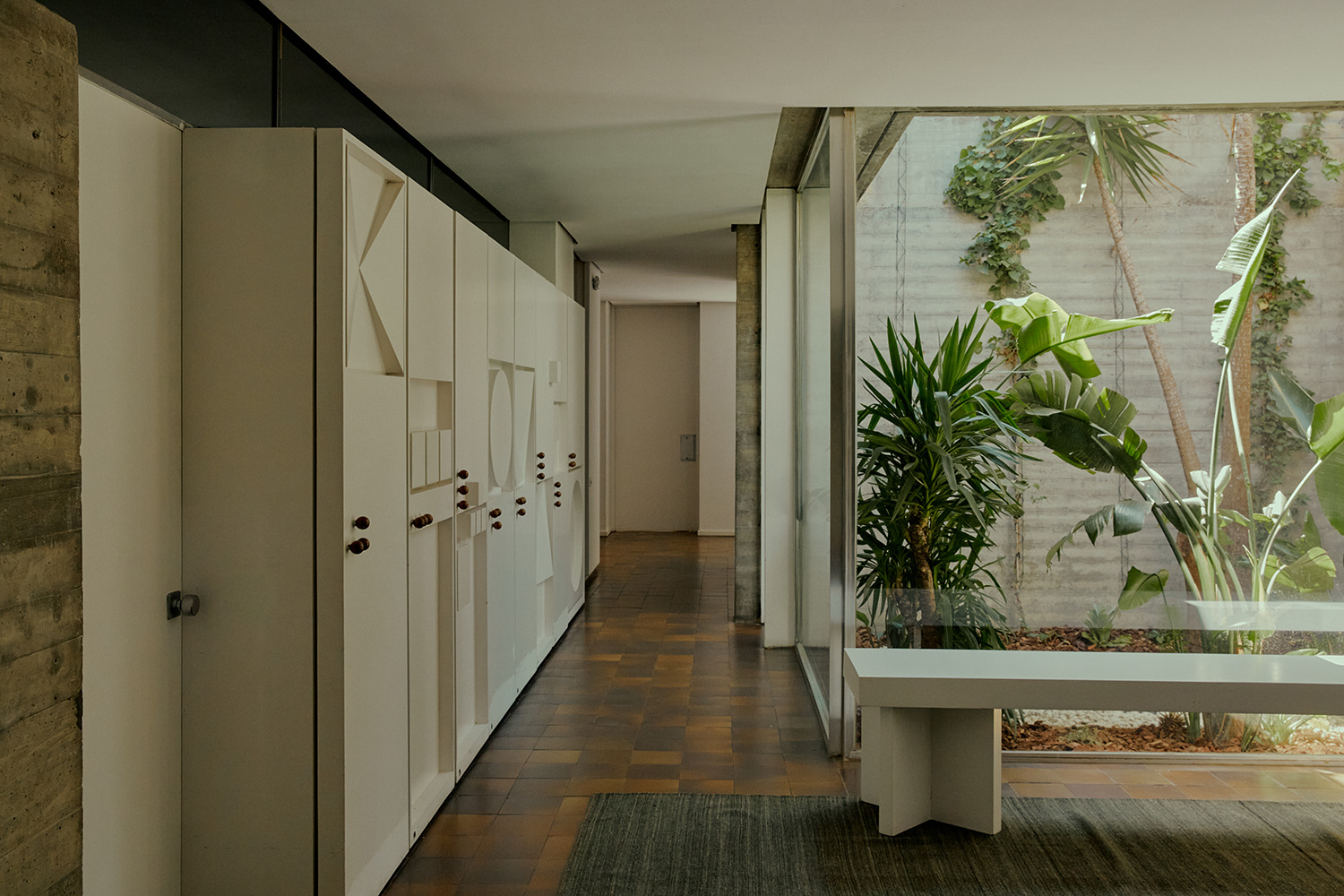 As the years passed, Covadonga and Fernando had six children, one of whom began to study in the same faculty where his father had once taught. Covadonga would drive him there. One day, without knowing very well why, after dropping of her son, she continued on to Somosaguas and asked the security guards of this residential community whether there were any houses for sale. She showed no interest in any of the ones available, but as she was about to drive away, she saw Carvajal House. 
Close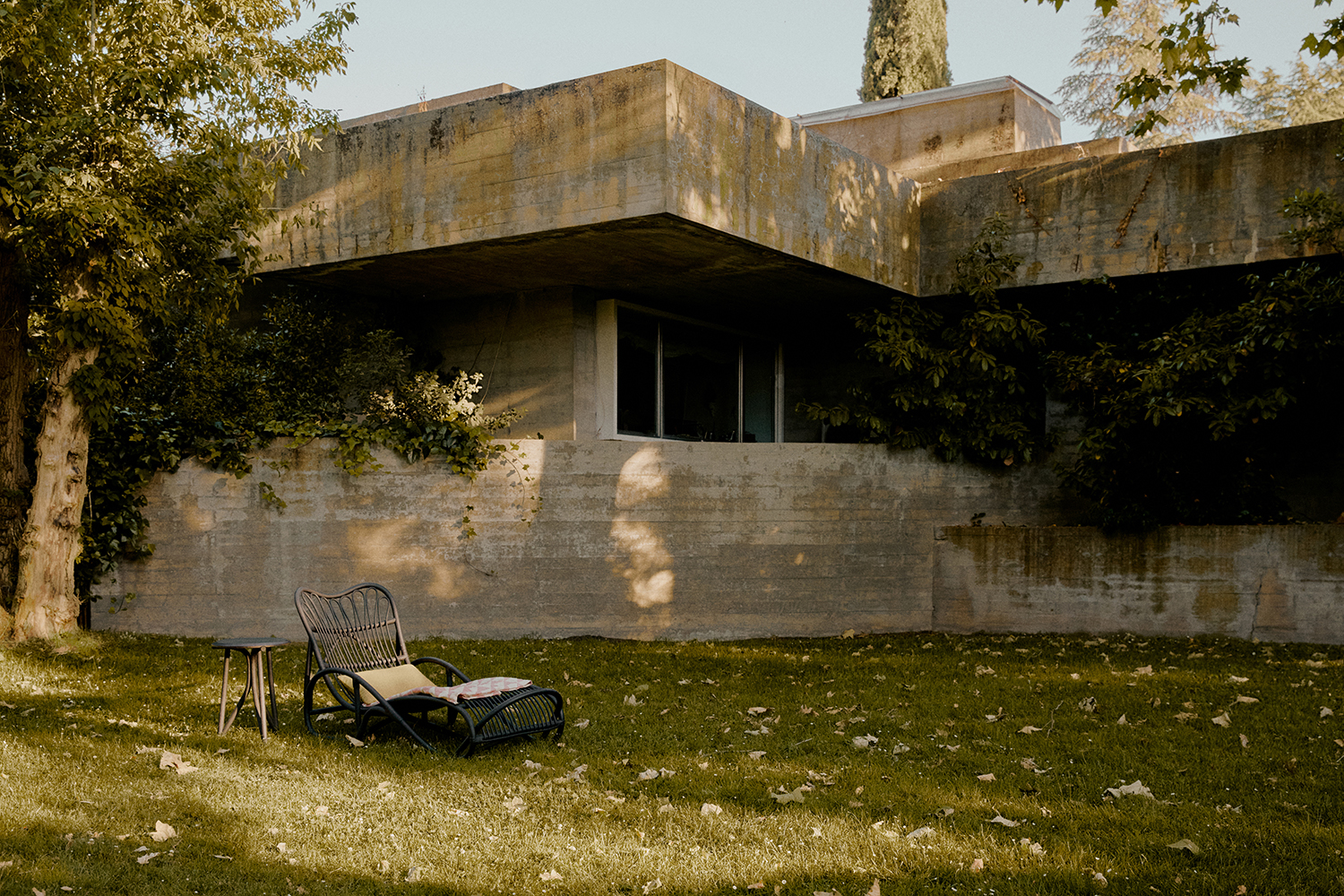 Thirty years after its construction, this iconic building was uninhabited and noticeably neglected. It belonged to the government of Chile, which had used it for a long time as a diplomatic residence. After an arduous bureaucratic process, the couple was successful, and they moved into their new home in December 1996.
Close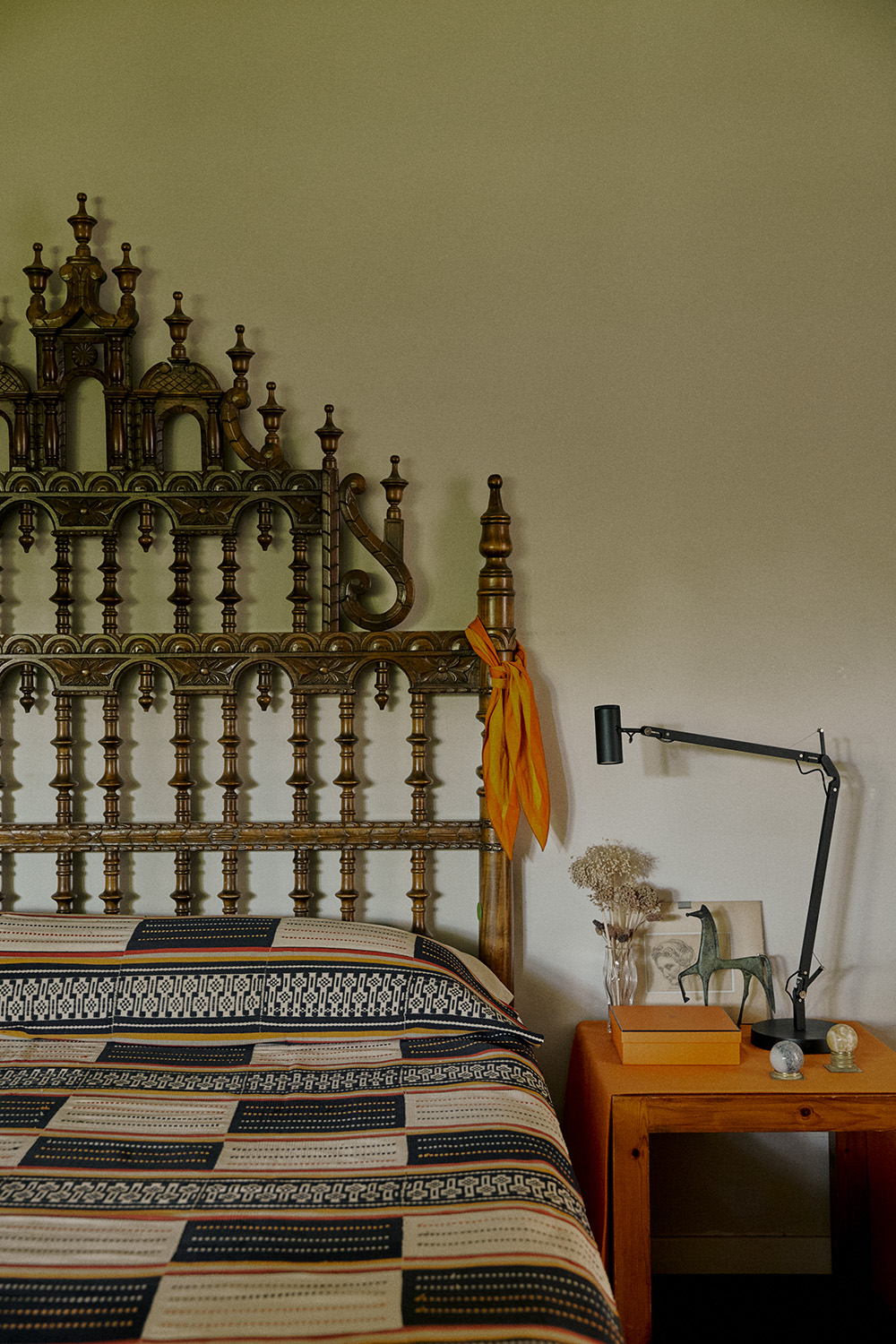 "When we arrived, we had to remove all the vines that covered the doors; it was like entering a burrow," Cristina recalls. "We spent the first few months fixing things. When it wasn't one thing that went wrong, it was another," Covadonga laughingly recounts. "The first night we slept here, it snowed in Madrid. It was frightfully cold, and the heating didn't work. We were so incredibly cold," they explain.
Close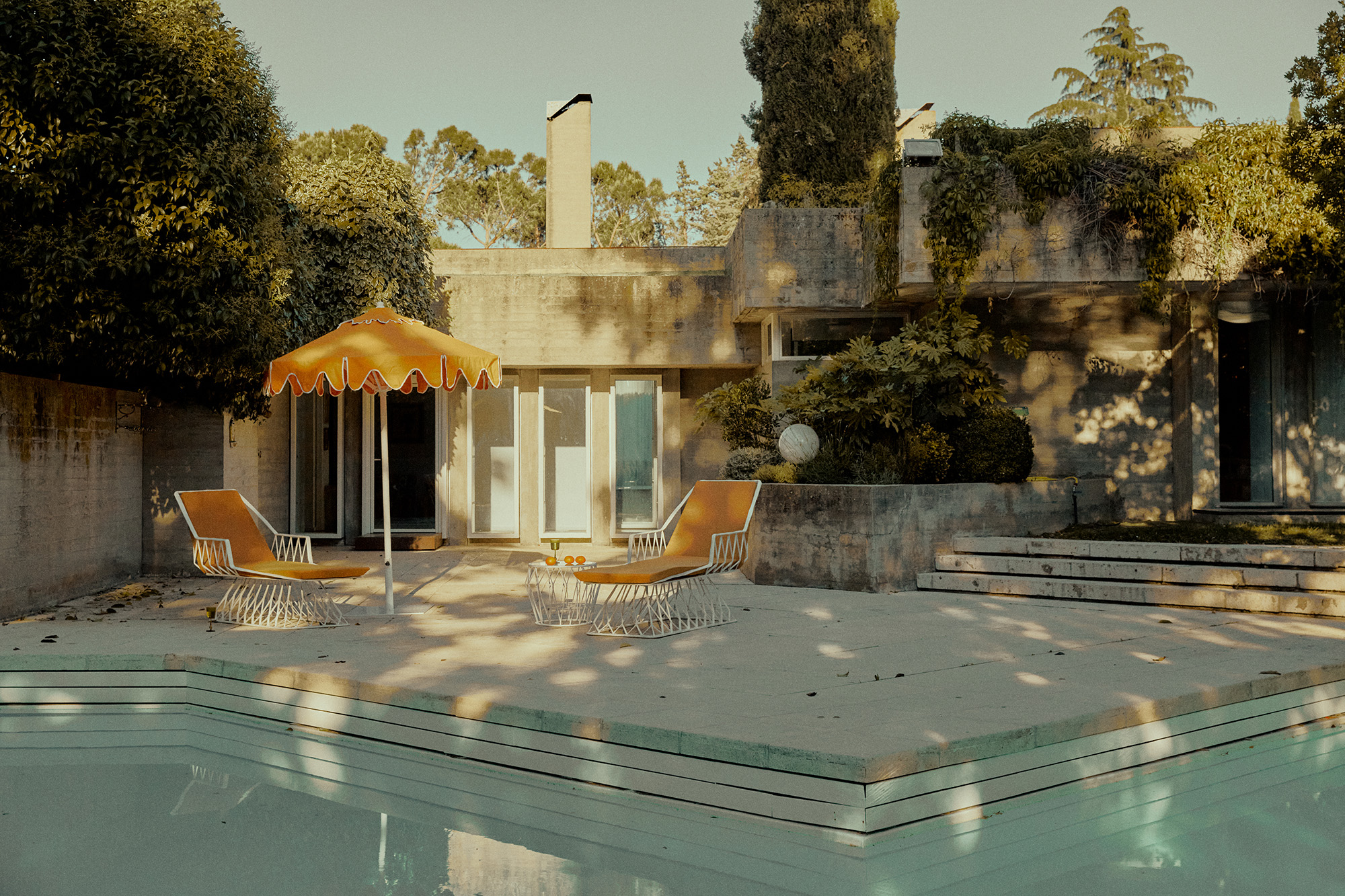 As we are about to leave, Cristina politely approaches and makes a request: "Please pay tribute to my mother." I smile pensively and do not hesitate to give her my word. Although I actually believed at that time, and still do even now as I write, that Javier Carvajal had already paid tribute to Covadonga in 1966, unwittingly, when he built this dream home for her and her family.
Close