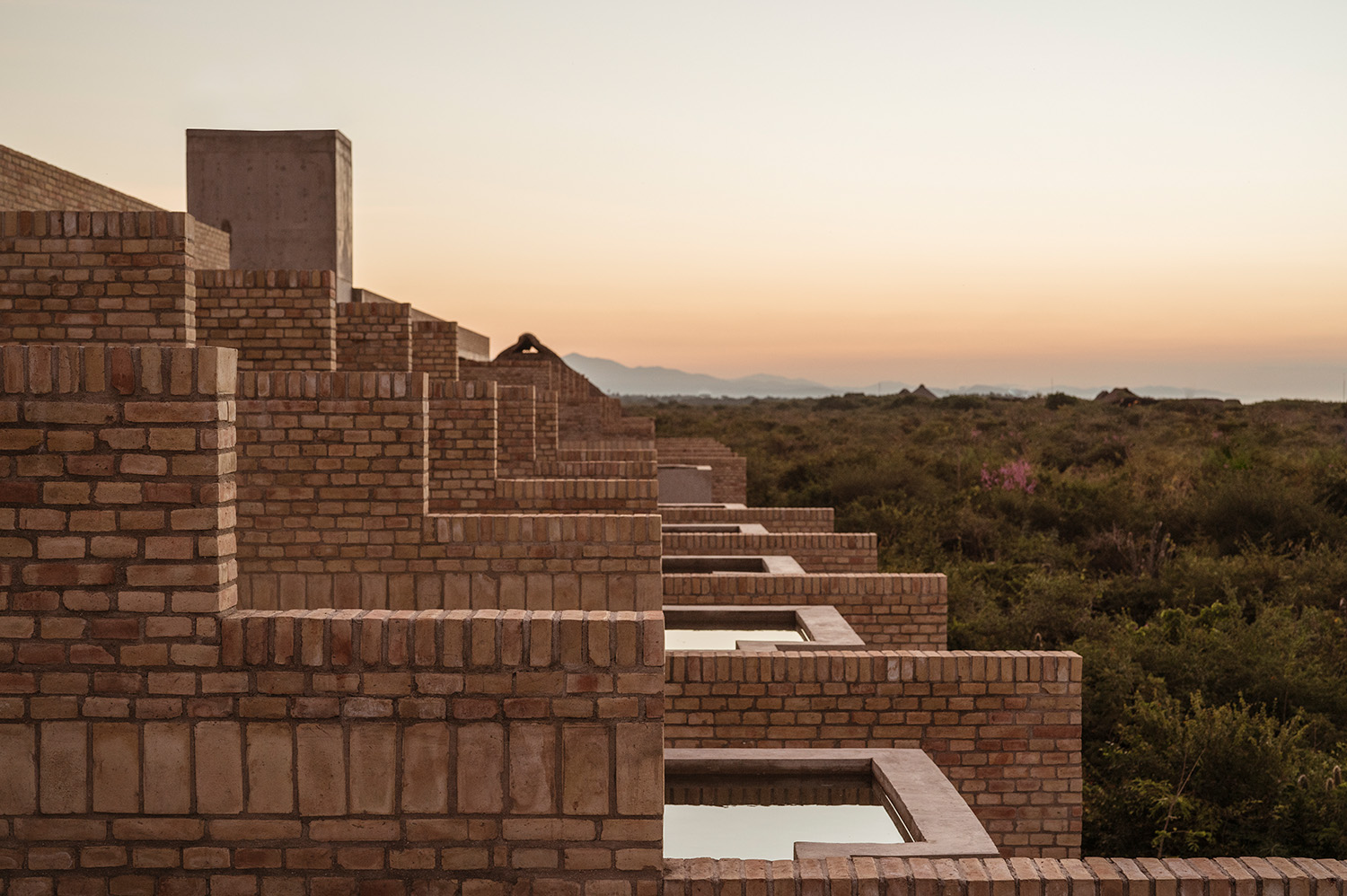 Emerging from the sun-bleached, dusty landscape, somewhere between Mexico's Pacific coastline and the Sierra Madre de Oaxaca, stands Terrestre – just as nature intended.
A series of geometric folds rising from the untamed landscape, the structure itself seems more like an act of nature, finessed by architects and designers, as opposed to a newly constructed hotel. Terrestre straddles ancient history and futuristic innovation, utilising techniques from the past to create a new, more considered future for luxury travel in the region, with boutique hospitality group Grupo Habita at the helm.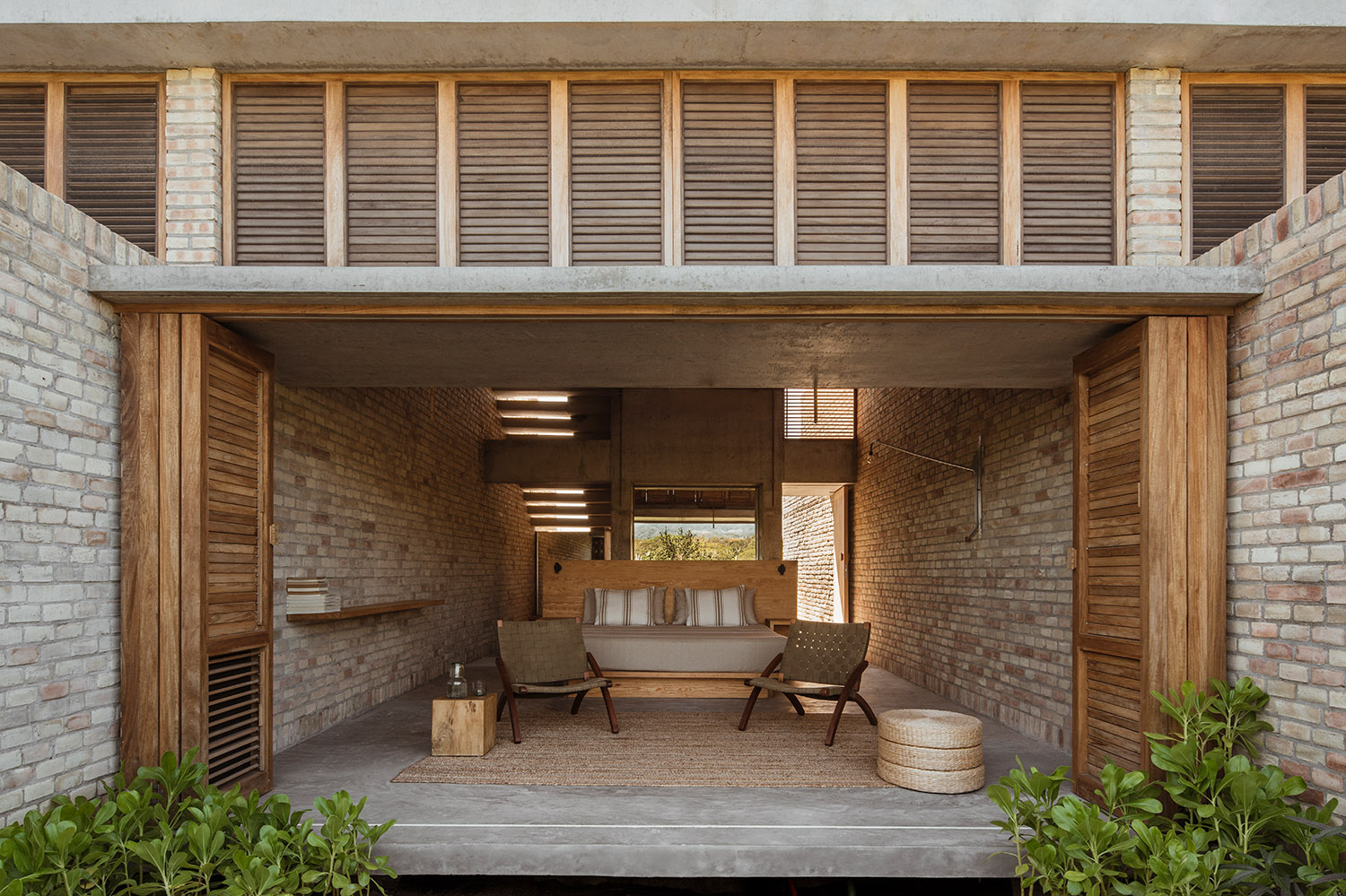 While creative architecture has always played a leading role in Grupo Habita's projects, Terrestre puts  the concepts they have flirted with in the past, centre stage. Co-founder of the group, Carlos Couturier explains how Terrestre marks a departure from the group's traditional design principles: "This new hotel is radical. It's a voyage in itself. A trip within a trip. It has something of the past but it is futuristic at the same time.
Close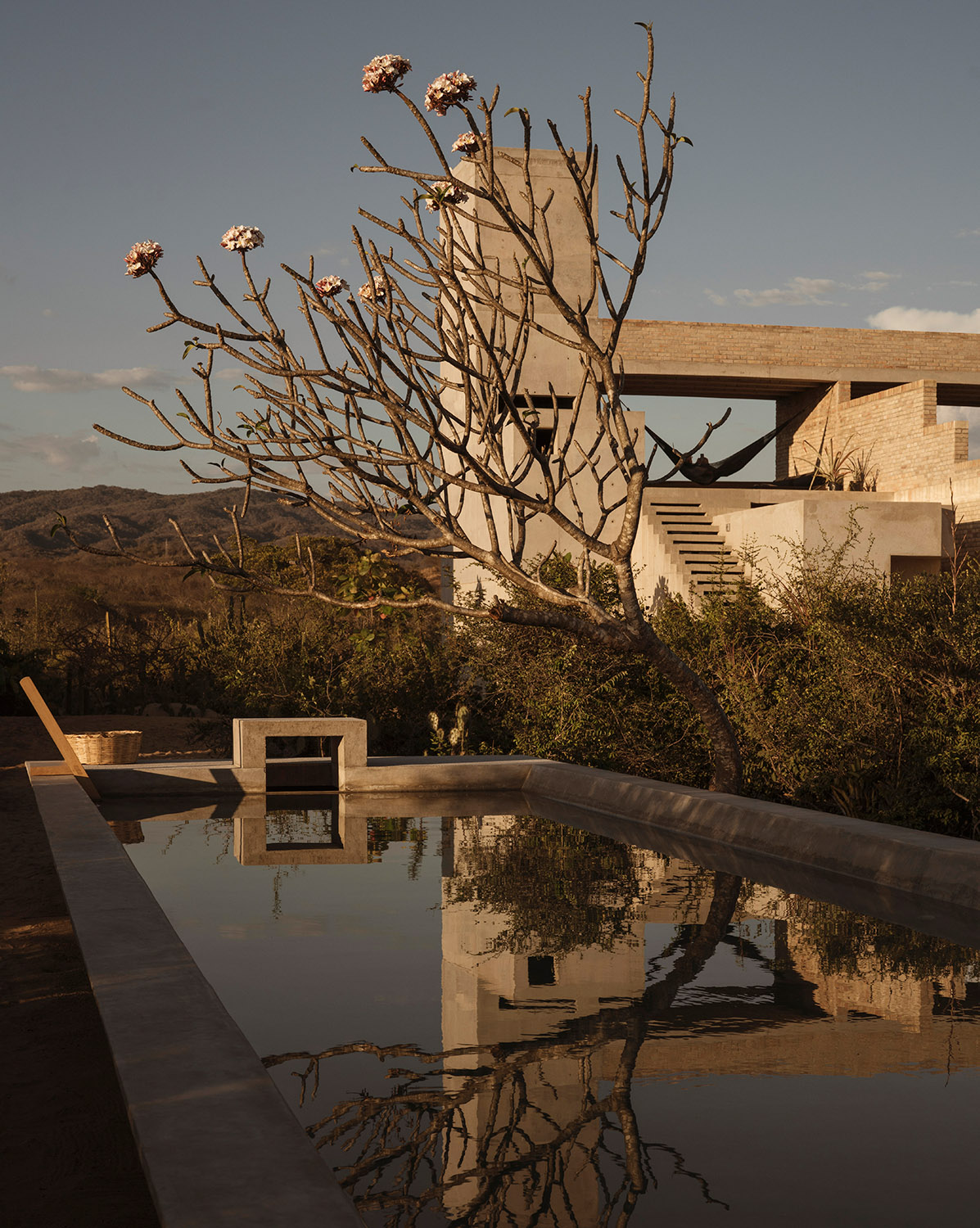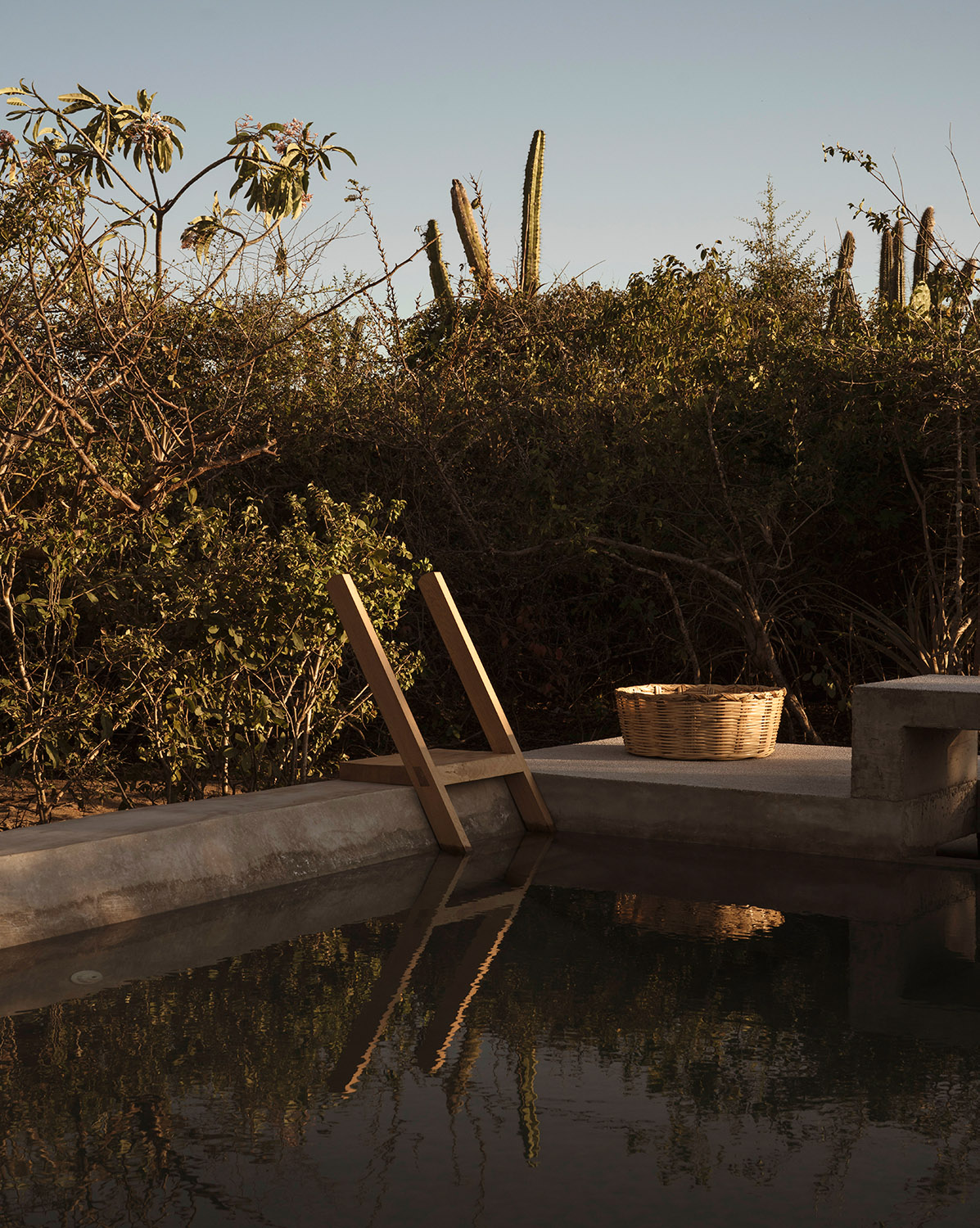 What makes the hotel so innovative is the stripped-back and laid-bare simplicity that roots the concept; as Carlos puts it, "The landscape is the protagonist". What makes Mexico so unique is the diversity of its landscape; it encompasses vast deserts, verdant jungles and tall mountains,  fringed by pristine Caribbean shores and wild Pacific coastlines. Terrestre was always going to be about wellness, but not the greenwashing kind that exports Acai to the inner city, rather, they wanted to refocus on Mexico's very own iteration of the term that has been cultivated throughout history, defined by a connection between the land and those living on it.
Close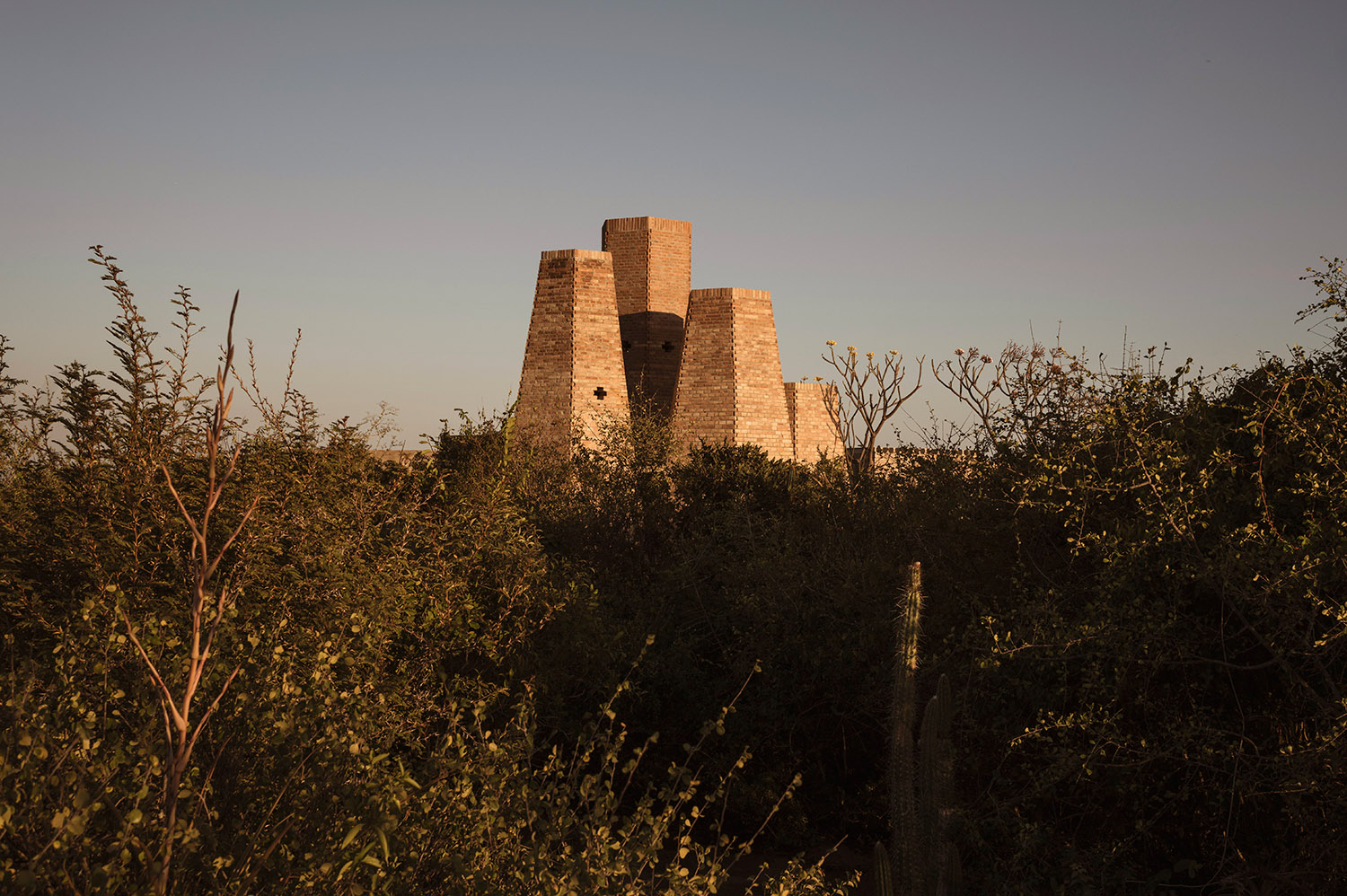 Terrestre is the latest edition of Puerto Escondido's design moment, joining art foundation Casa Wabi, intimate Japanese restaurant Kakurega Omakase, small-batch mezcaleria Cobarde and temazcal (otherwise known as a sweat lodge) El Papelillo. Despite offering completely different experiences, each destination in this small enclave embodies the same conscious design philosophy, and appreciates the need to build with rather than on the land;  slowly rescripting the future of luxury hospitality.