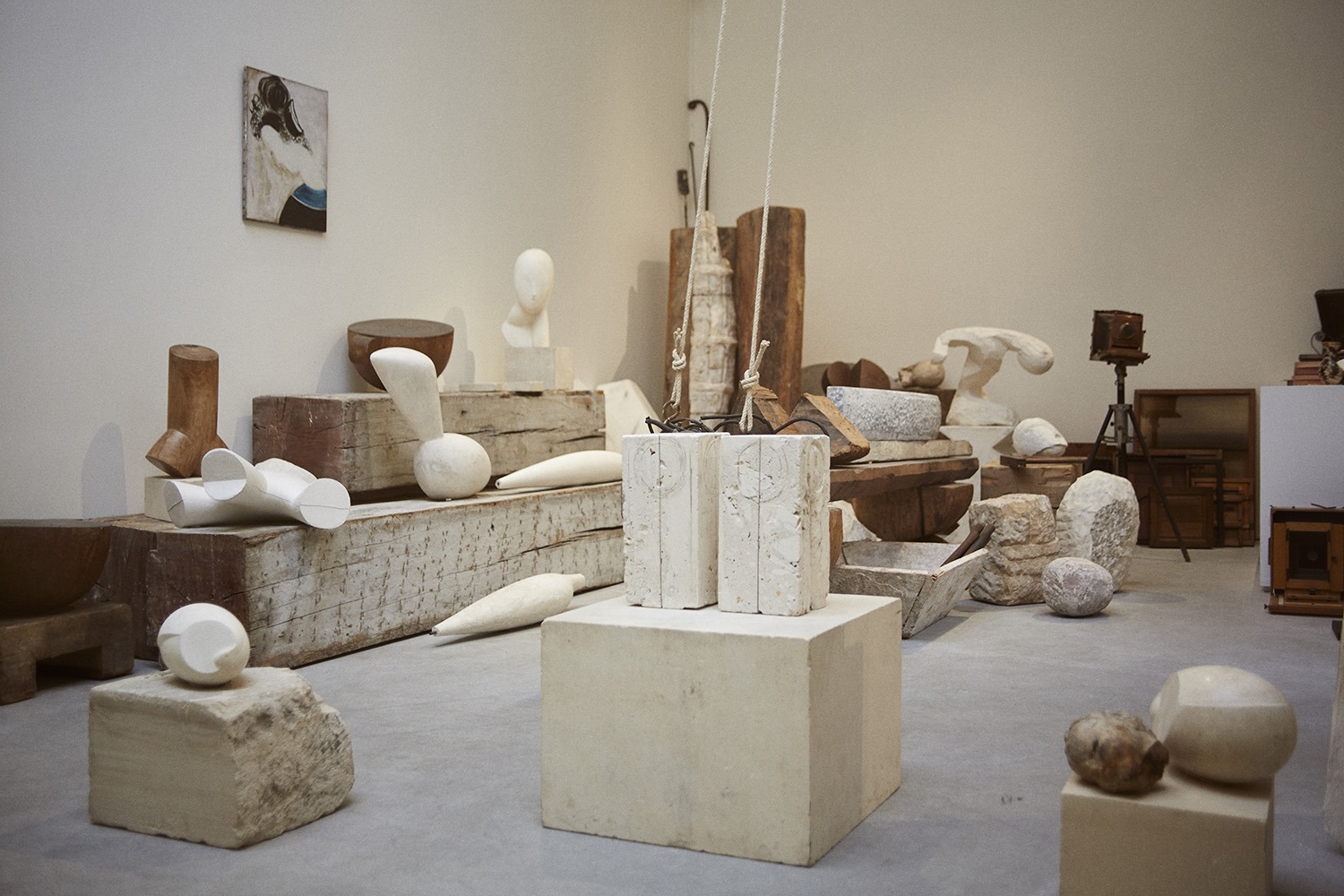 When you visit Atelier Brancusi at Place Georges Pompidou, there is something that fills you with gratitude—and something for which you are still holding out your hand.
It is such a gift to see Constantin Brancusi's early modernist sculptures congregated together as they were in his Montparnasse studio. And it is inspiring to see how architect Renzo Piano's contemporary reconstruction, encapsulation and fenestration of that studio space nourishes the slow expression of light across the stone and wood surfaces of those sculptures, wrapping every nuance of their volumes.
And still.
Close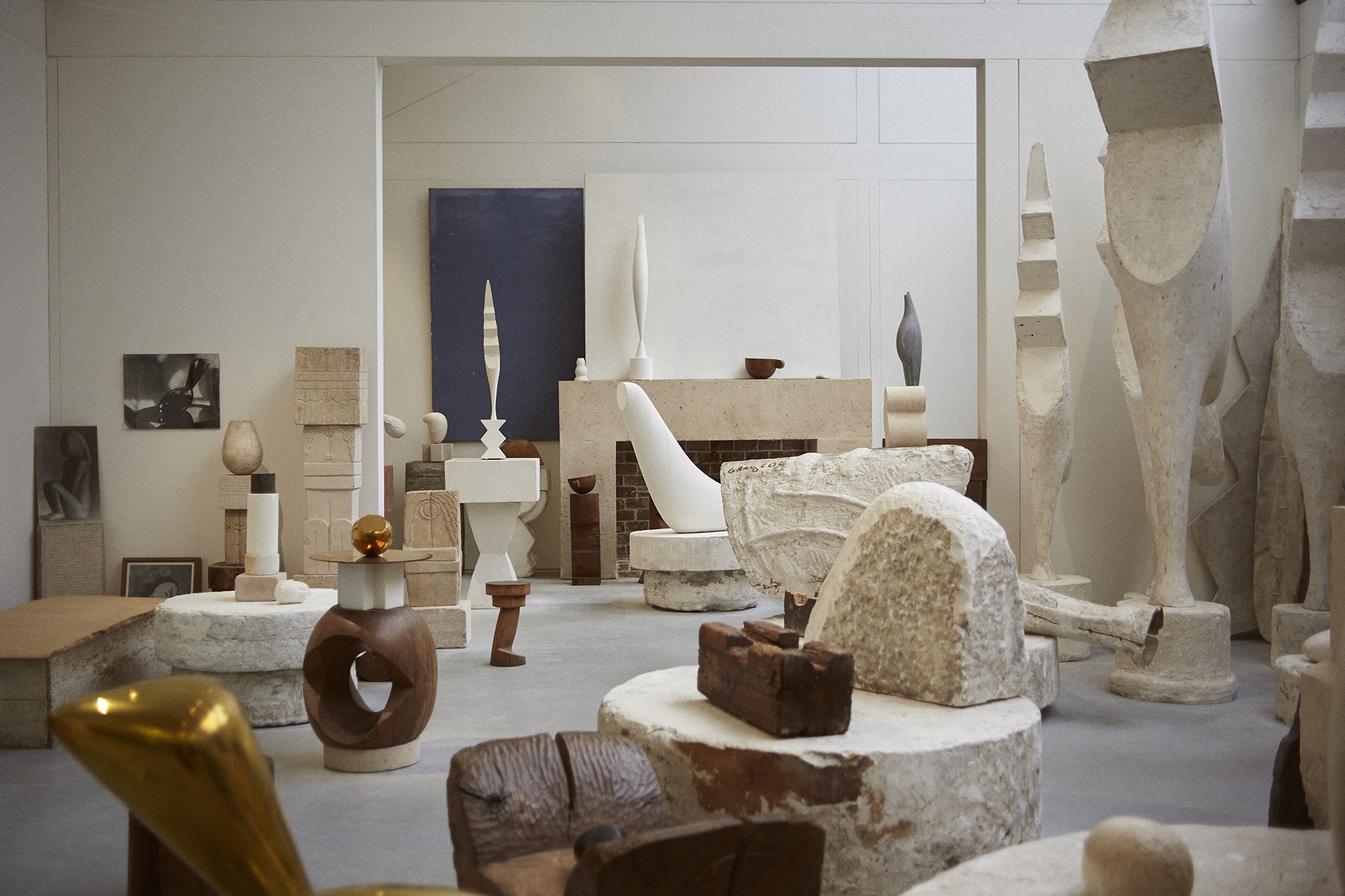 Brancusi settled in Paris after emigrating from his native Romania, inhabiting and performing life and art at Nº 11 Impasse Ronsin, starting in 1927 (and for a decade before, at Nº 8). He was part of the vibrant artist-intellectual circles that were reinventing European art in the early 20th century and his studio was a destination. In 1956, Brancusi bequeathed his entire studio (sculptures, tools, drawings and photographs, but also furnishings and records) to the French state, under the condition that his studio be reconstructed as it was on the day he died (1957). 
Close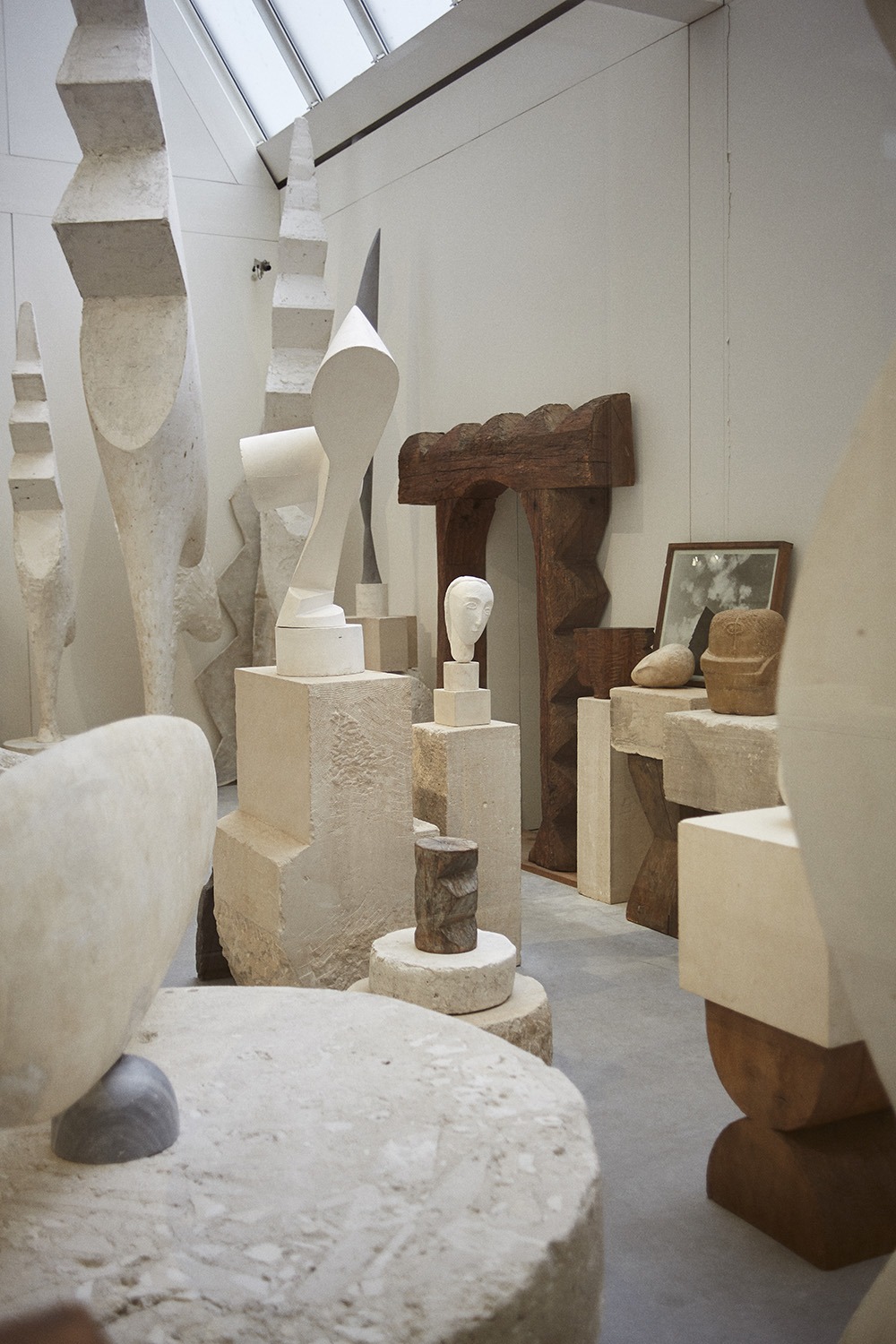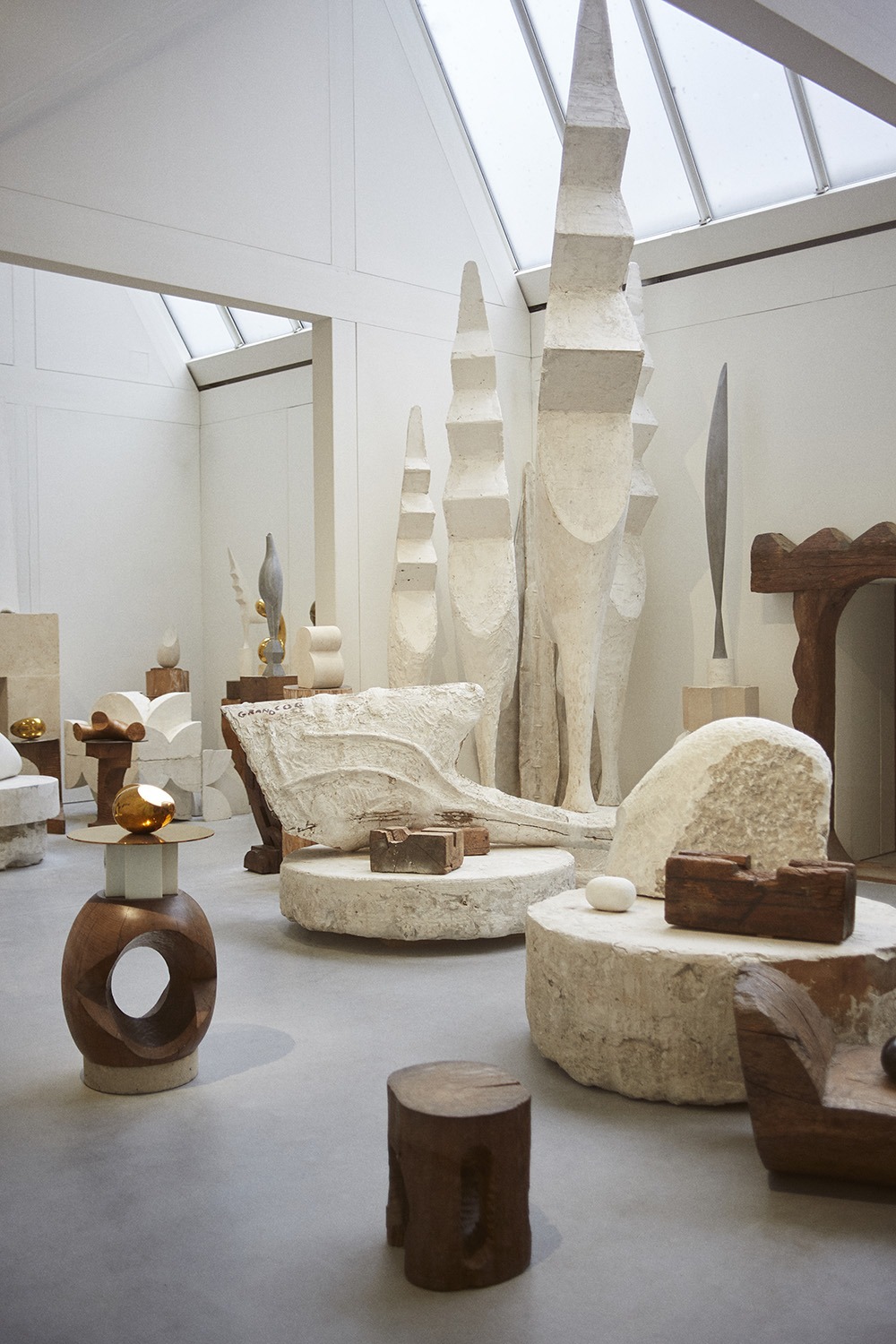 In the 1960's and 70's this obligated studio-gallery went through a sequence of iterations: partially reconstructed, replicated exactly, and closure in 1990 after being damaged by floods. The current presentation, Renzo Piano's 1992-1996 architectural negotiation between the integrity of Brancusi's studio and the museum's responsibilities to the work and to the public, cannot, by differences of mission, be a time-machine, as much as we might fantasize. The flat-roofed pavilion with 2 large skylight wedges is clearly, and even beautifully, a museum's sheltering embrace that offers and restrains (if interfering) the artist's vision.
Close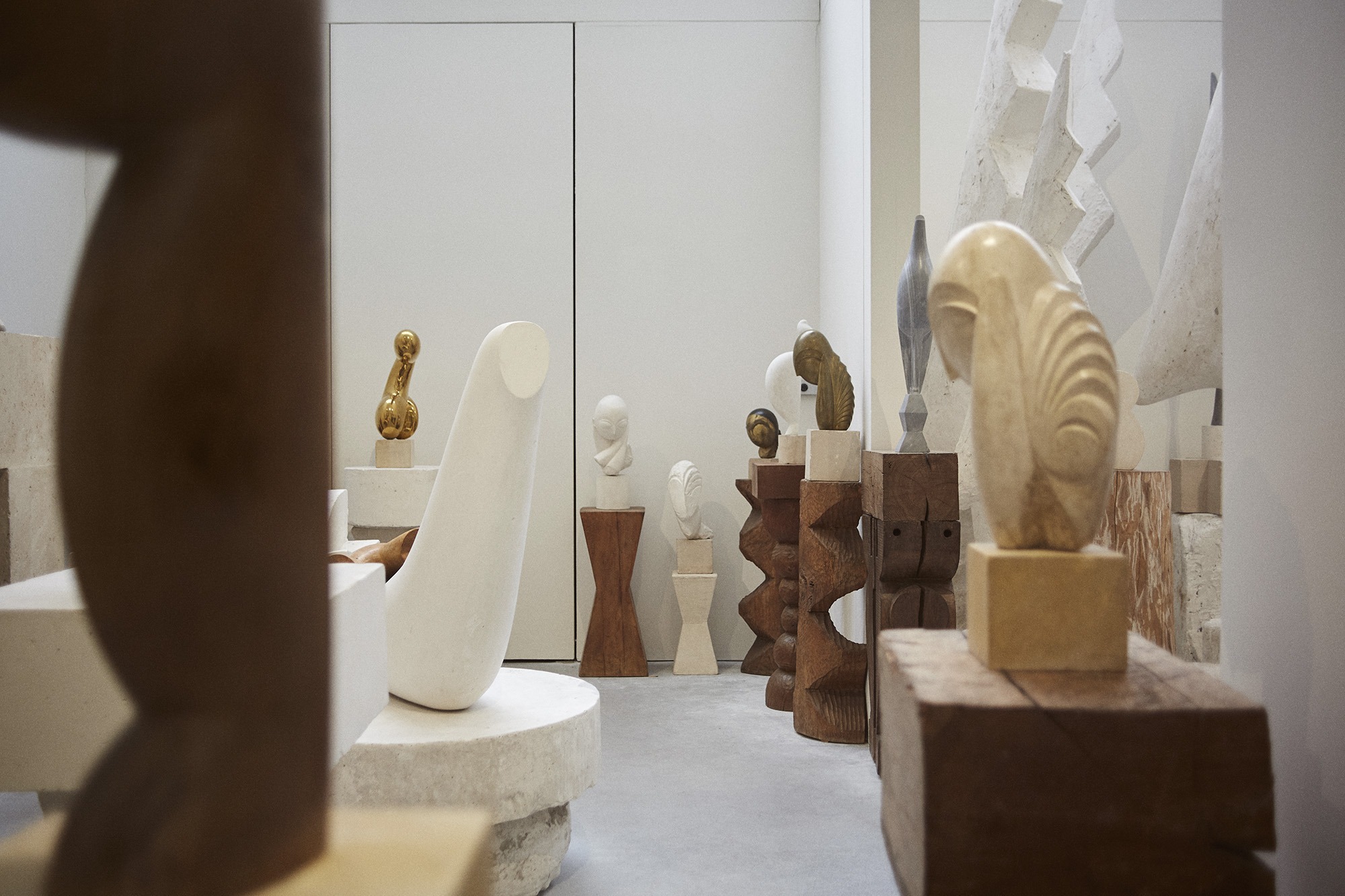 As such, a visit, even in person, is a bit like the analogue version of zoom. You are both there and not there; both satisfied and still missing something. As true-ish to the original as it is, you do not approach the studio through an alley in Montparnasse, where leafy shade and stumbling turns might somatically evoke entering a quarry. Instead, the slanted-spaciousness of Place Georges Pompidou, the distraction of temptingly proximate creperies, and the out-sized frolicking mechanicals of Centre Pompidou all diminish the anticipated moment of threshold, which shrinks to the lobby door. Certainly, the artist who gave us sculpture bases that were integral to the sculptural objects themselves, understood the contextual power of transitions, including the lingering effects of location on subsequent experience. 
Close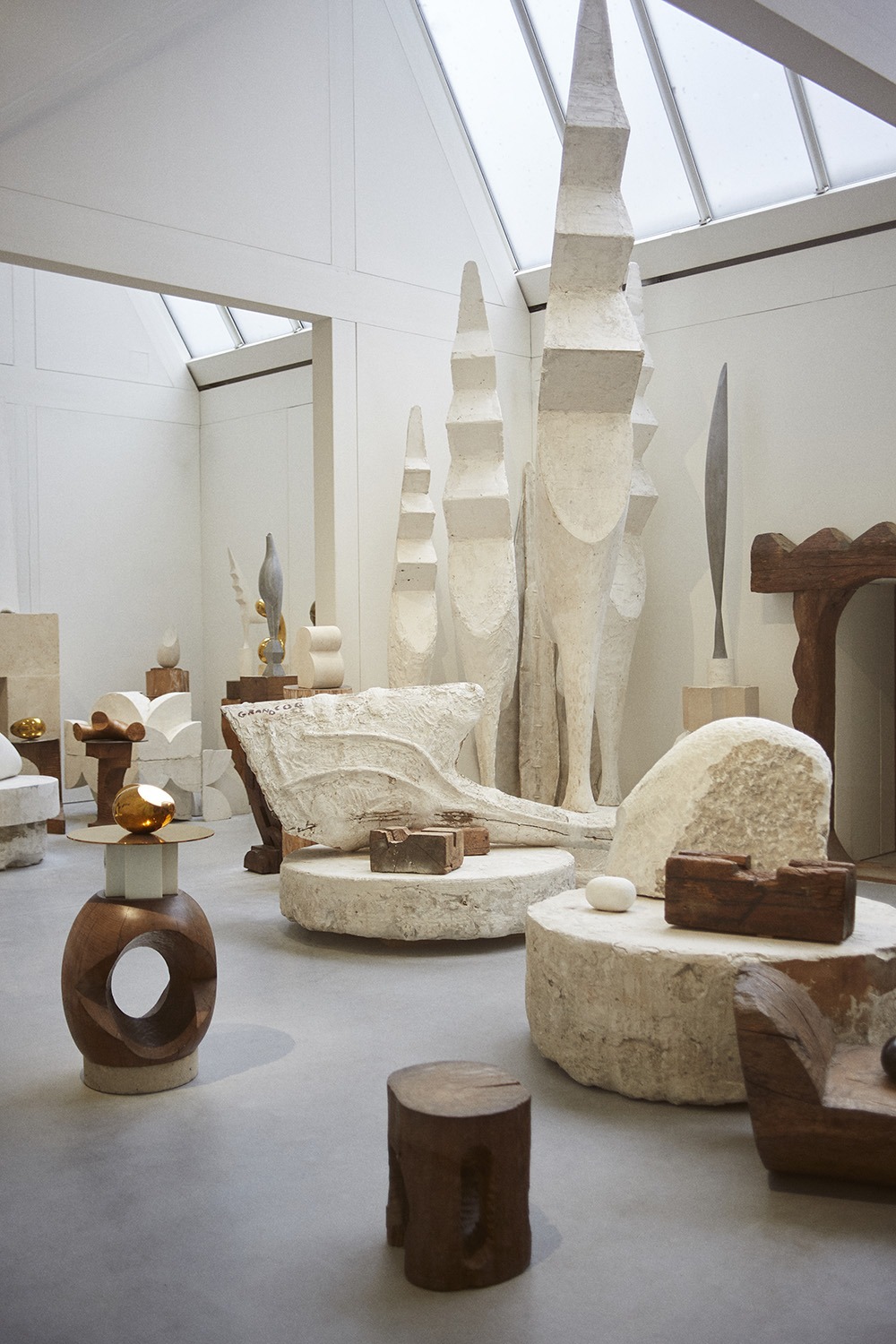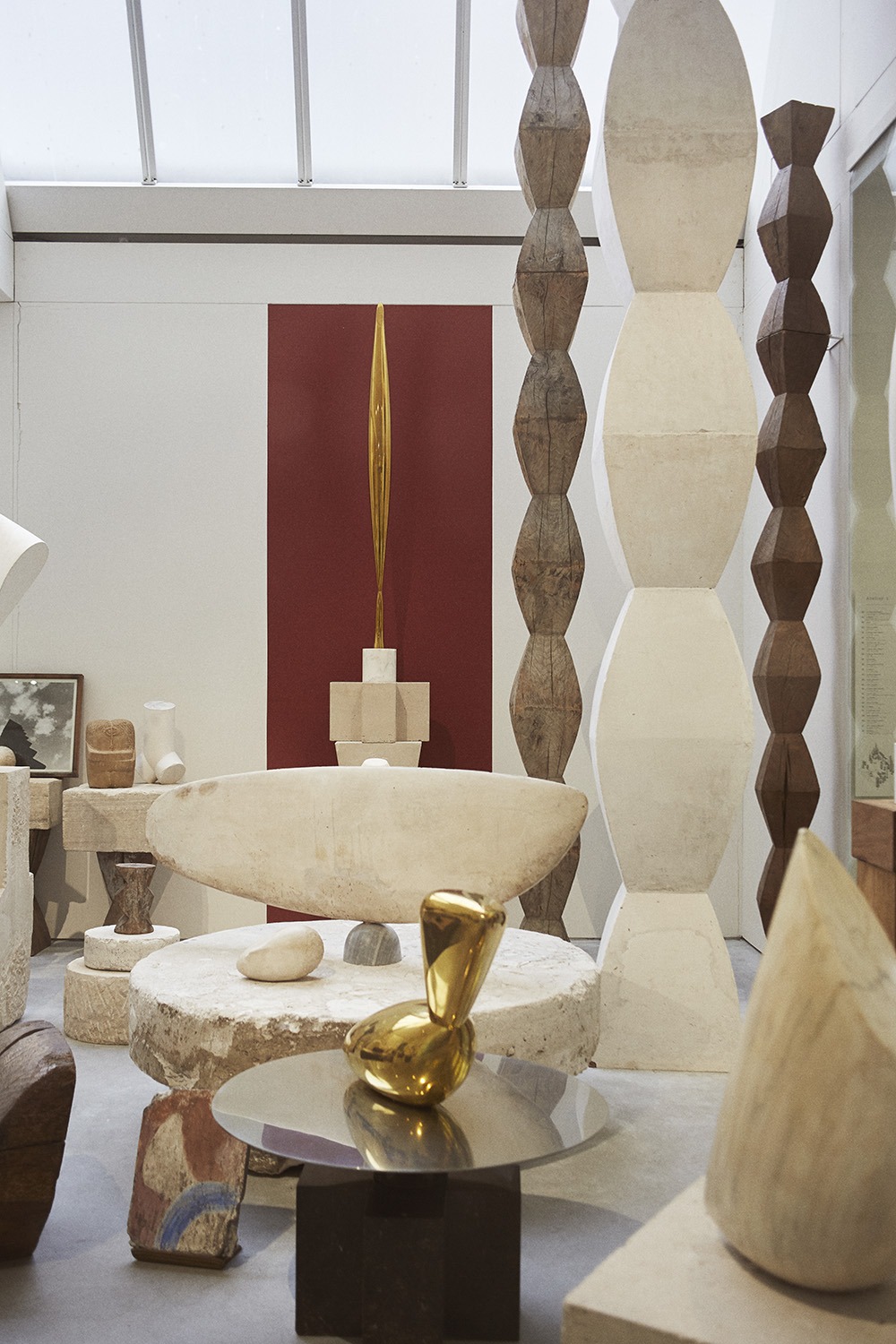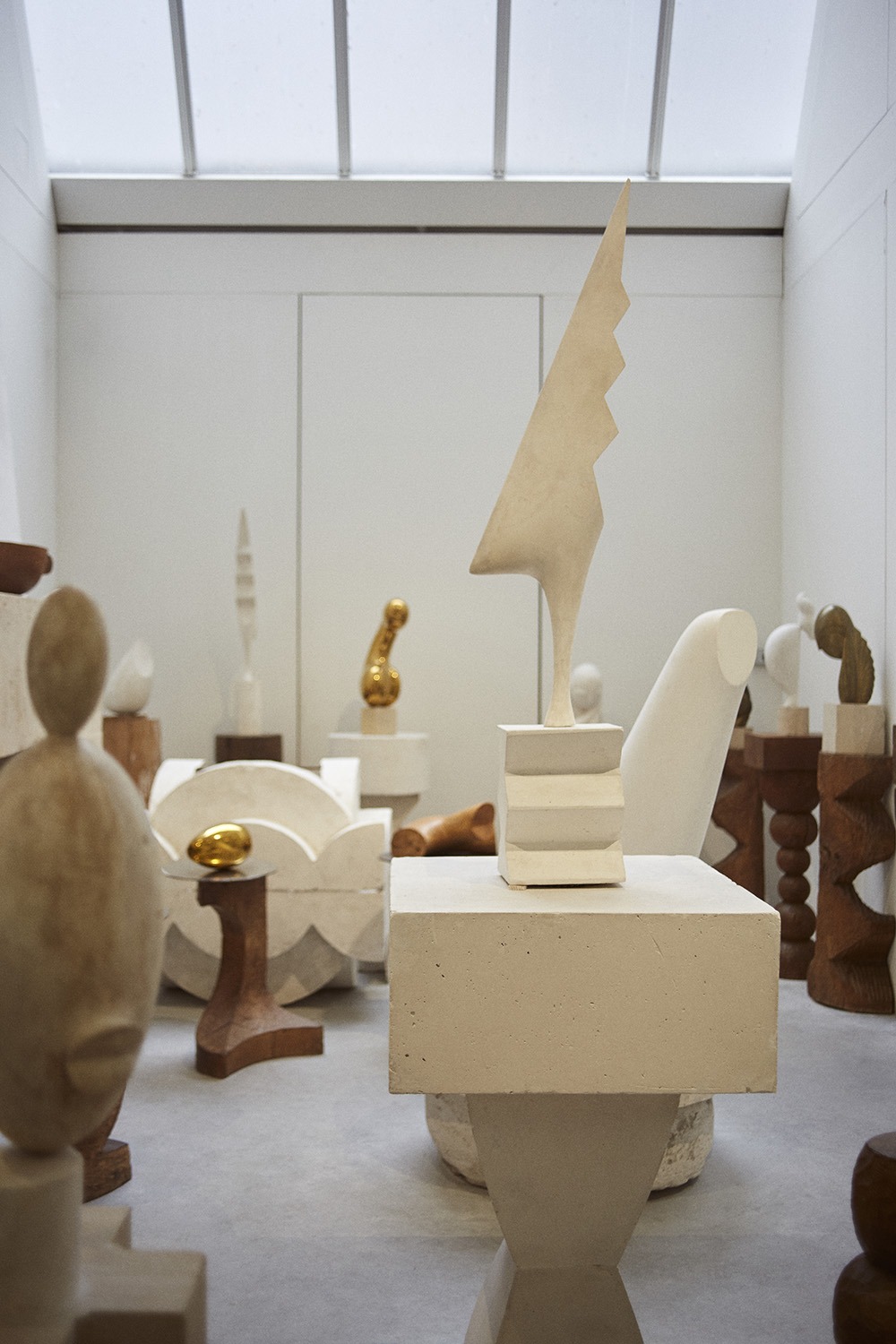 Inside Atelier Brancusi, you can never be entirely within Brancusi's world; waist-high glass barriers/walls run interference. Of course, in our zoom rooms, we are used to maneuvering this kind of just-beyond-the-screen view—this flattened experience—by imaginatively filling in the missing pieces (including a wide difference of places and times). You can circumambulate the central "cells" of Atelier Brancusi, likewise plumping up the exchange between seeing and feeling, but you cannot teleport to move between and among the sculptural presences. You tour, you visit (think zoo), outside looking in.
 Even so.
Close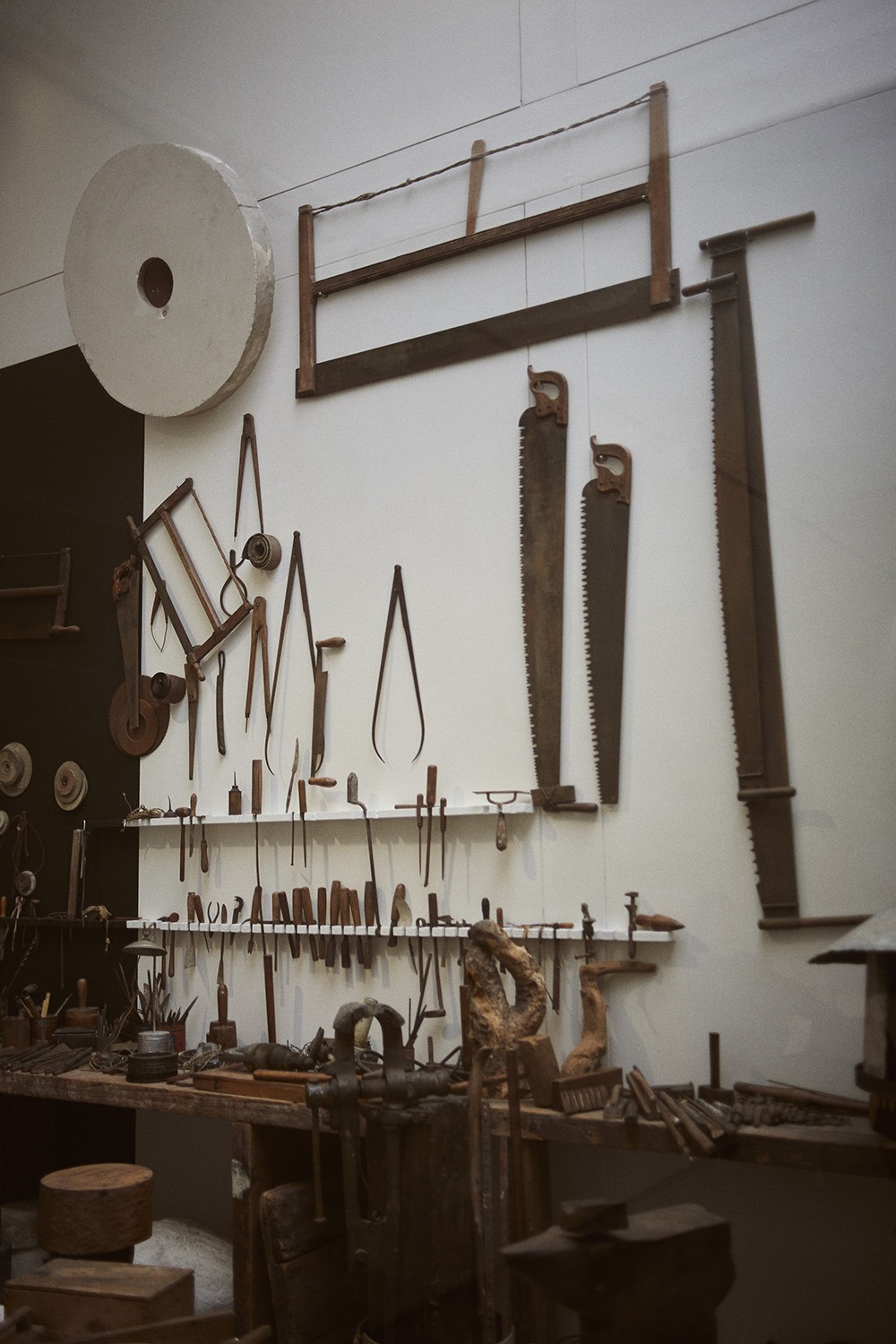 It is amazing to see so many Brancusi sculptures, in situ. These vignettes from a truly remarkable artistic life offer intimate sculptural conversations through their density of material chatter. And, as site-specific (even if the site is recreated) installations, they are in keeping with the trajectory of Brancusi's own practice, which, towards the end of his life, shifted from actively producing new objects to reconfiguring the relationships between his sculptures—to the point that when a work sold, he would replace it with a plaster copy, literally "recasting" the protagonists to keep the ensemble alive. One might even glimpse, as so beautifully documented by Brancusi's own exquisitely composed photographs, this meticulously created environment where tools and the marks they made sanctify space.
 And so, the hand that reaches out for more closes to the heart in appreciation. 
Close