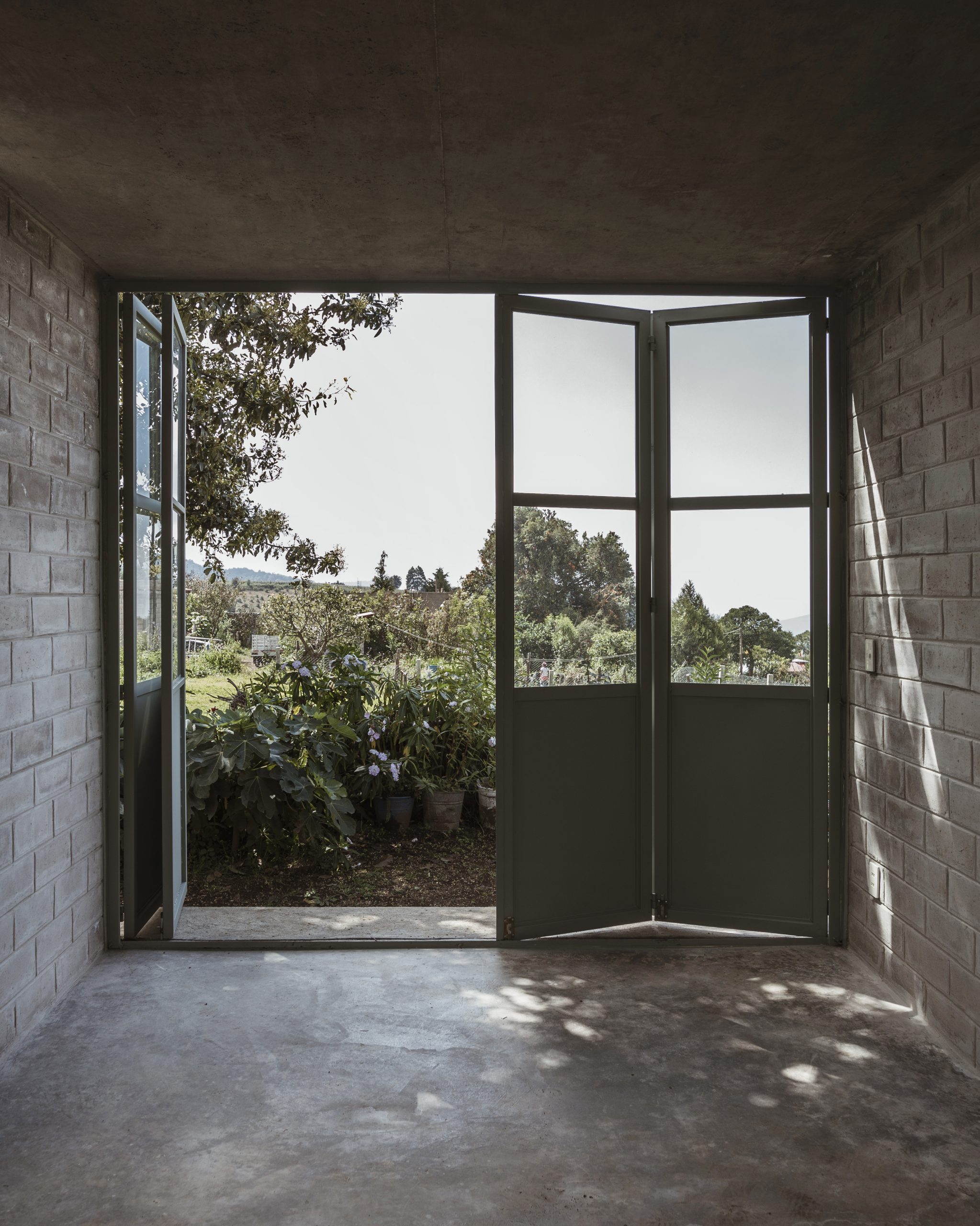 Frida Escobedo (b. Mexico City, 1979) has always lived between boundaries, either temporarily or permanently. This is how her studio is organized, fully aligning with her life straddling distinct barrios. Her gypsy moves as a means of avoiding fierce attachments, so the Mexican architect does not accumulate things; she just observes and contemplates what others do.
Close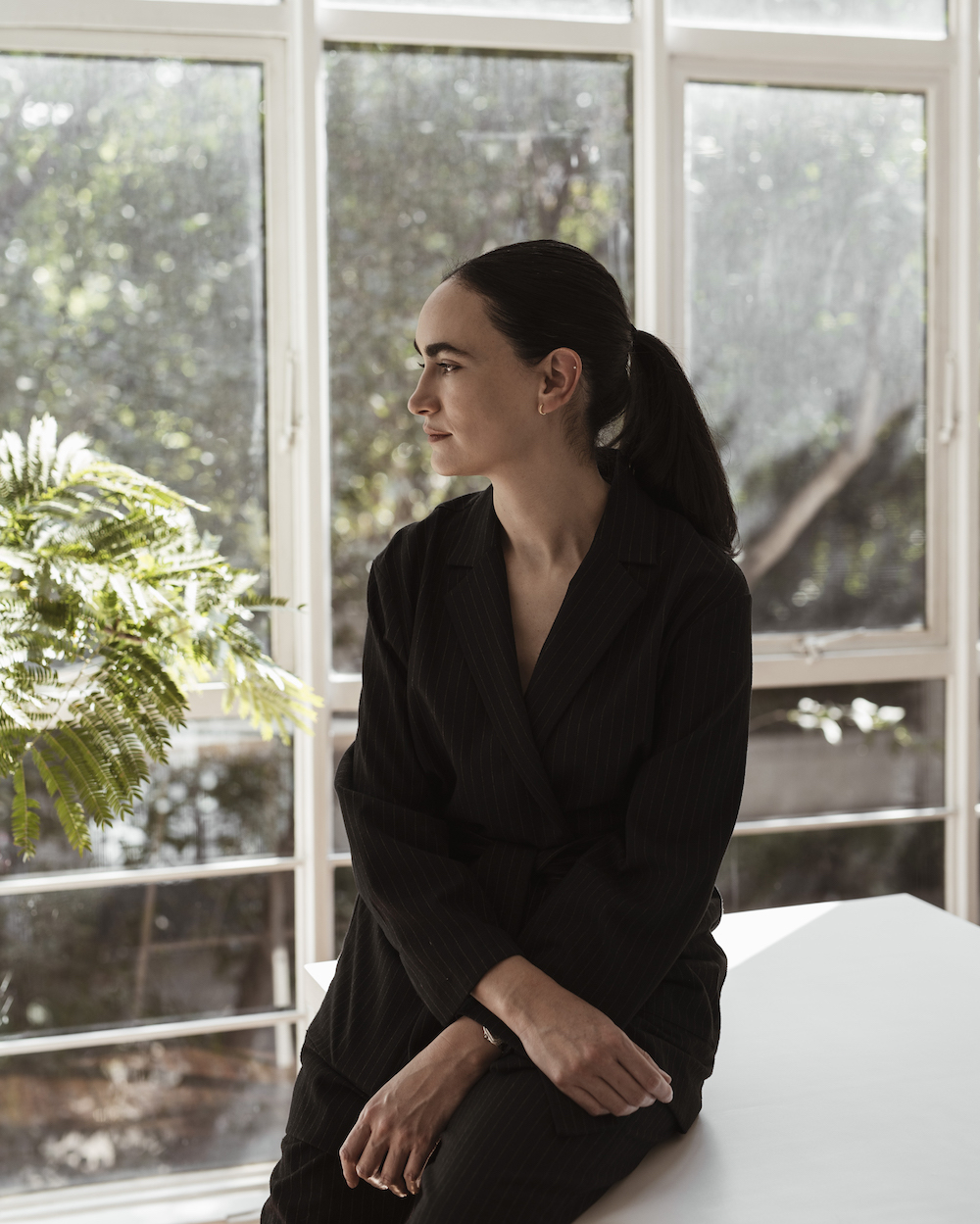 The spaces separating the porticos have been a constant element of her explorations. Sitting silhouetted by the sunlight in her apartment in the Reforma Condominium,– designed by Mario Pani in 1958 – in Colonia Juárez, Frida recalls how she grew up in a Condesa apartment, one of the first modern urbanizations in Mexico City. Similar to the theatrical setting of the movie Roma, her house faced the city, with interior parking and an inside patio. A collective dwelling that allowed her to build a tin can telephone network, stretching window to window, to exchange coded information with neighbors.
Close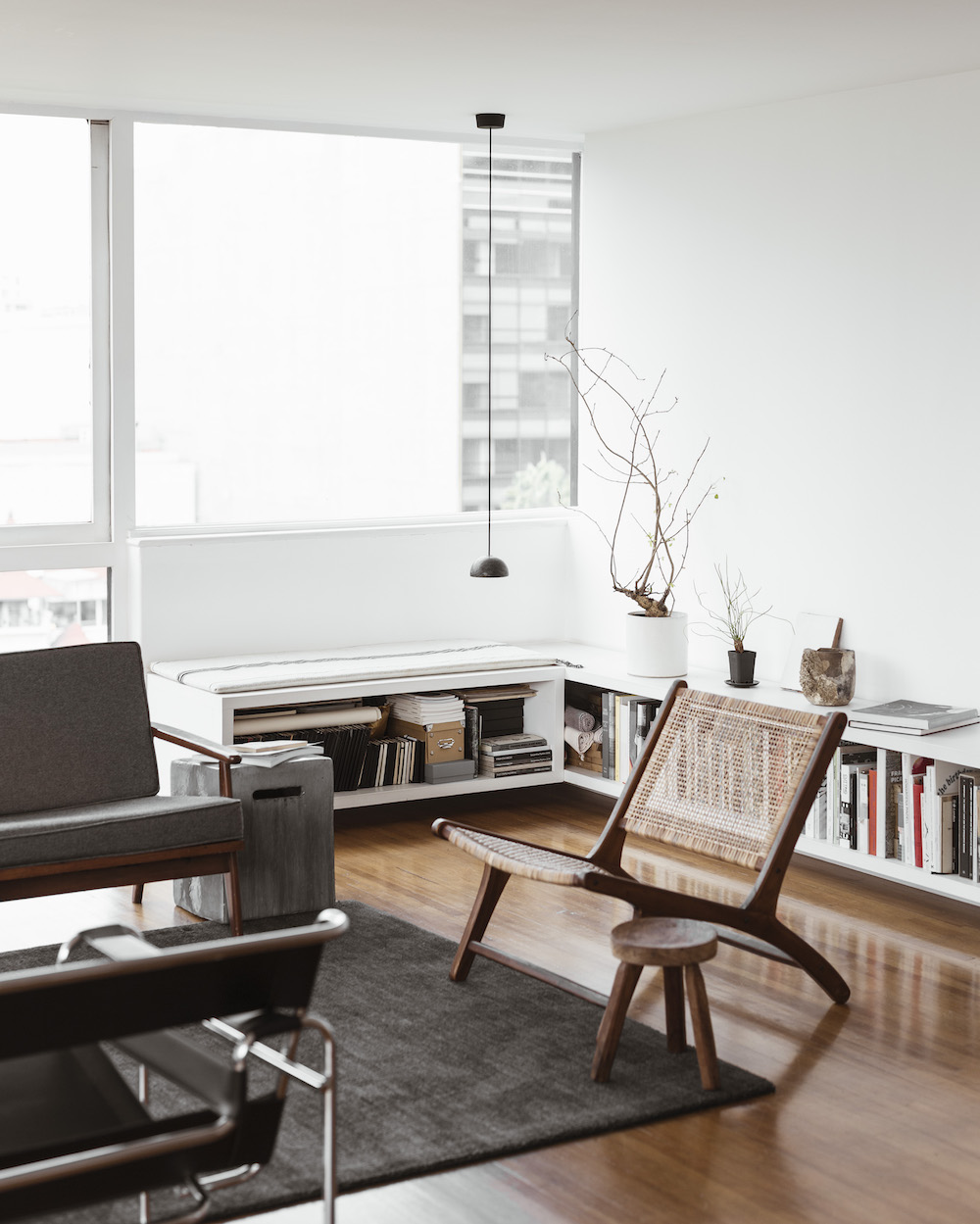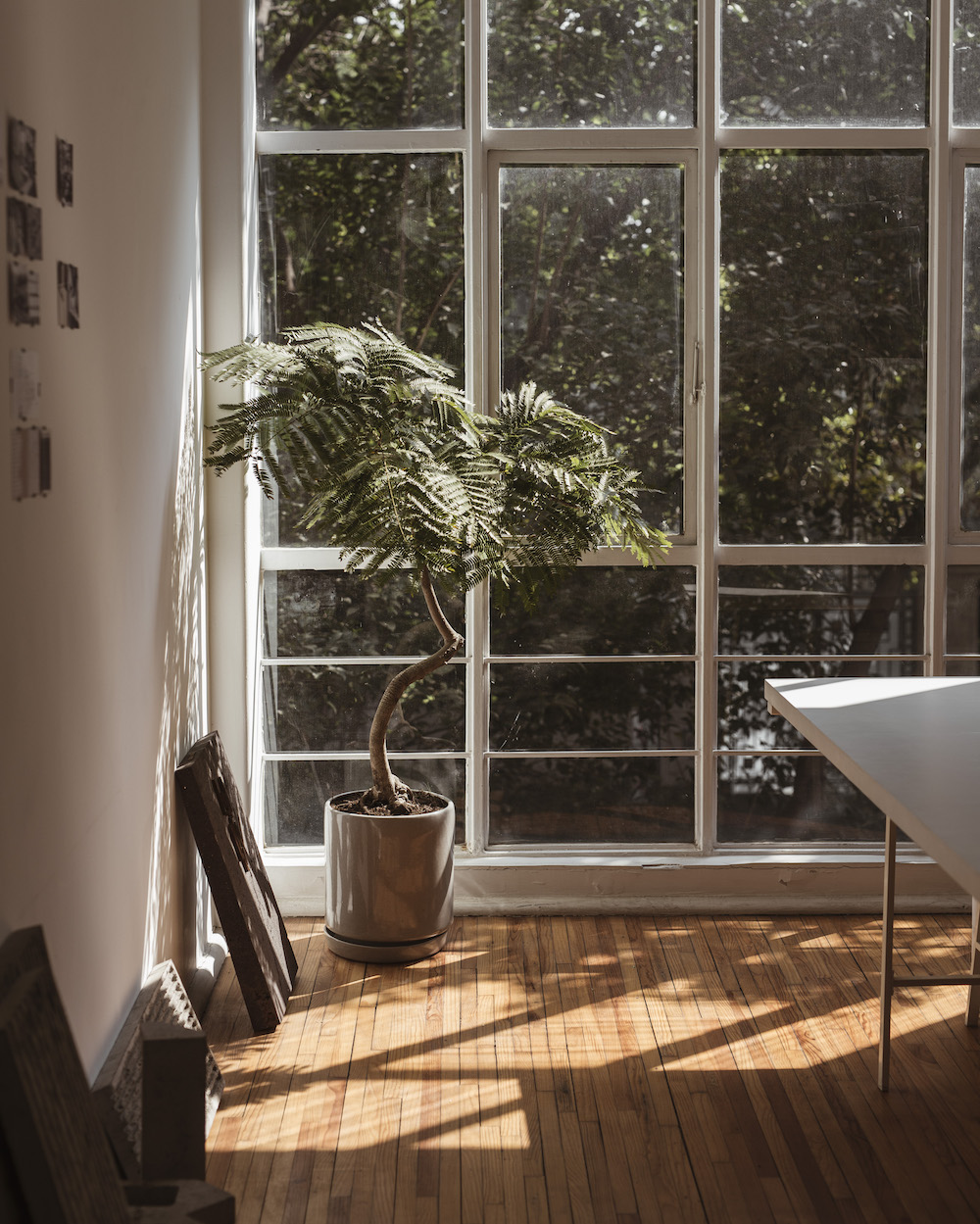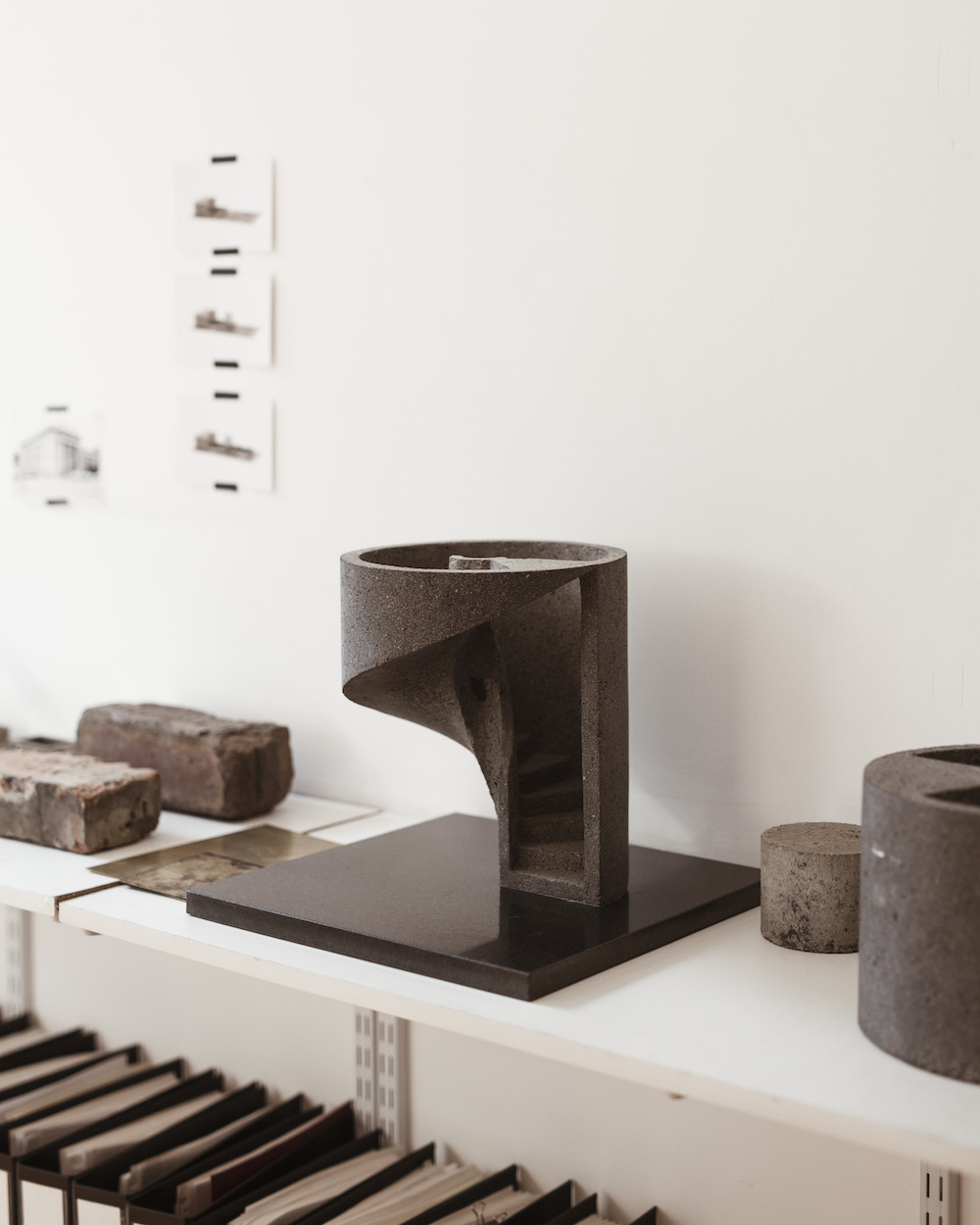 The 1985 earthquake, with a magnitude of 8.1 on the Richter scale, caused her first move out of the city center to a transitional zone. When she was just five years old, in addition to enduring her parents' separation, she moved to El Pedregal de San Ángel, south of the city. Between piano classes and two homes: from Del Valle, Chimalistac to Condesa, Frida traveled through the south-central region of the big city over 10 kilometers, with Avenida Insurgentes as her connecting route. Years later, her commute expanded when she undertook the study of architecture at the Santa Fe Campus of Ibero-American University.
Her father instilled in Frida an urbane sensitivity, from which she would never stray, with walking being an aesthetic exercise, making her way from Parque México and Parque España up to Paseo de la Reforma, and all the way to the Diana Cinema. As with their car trips, the city always operated as an extension of their own home. When she left for Boston to pursue a Master's in Art, Design and Public Domain at the Harvard School of Design, Frida was able to define her practice with a single concept of impermanence vs. permanence.
Close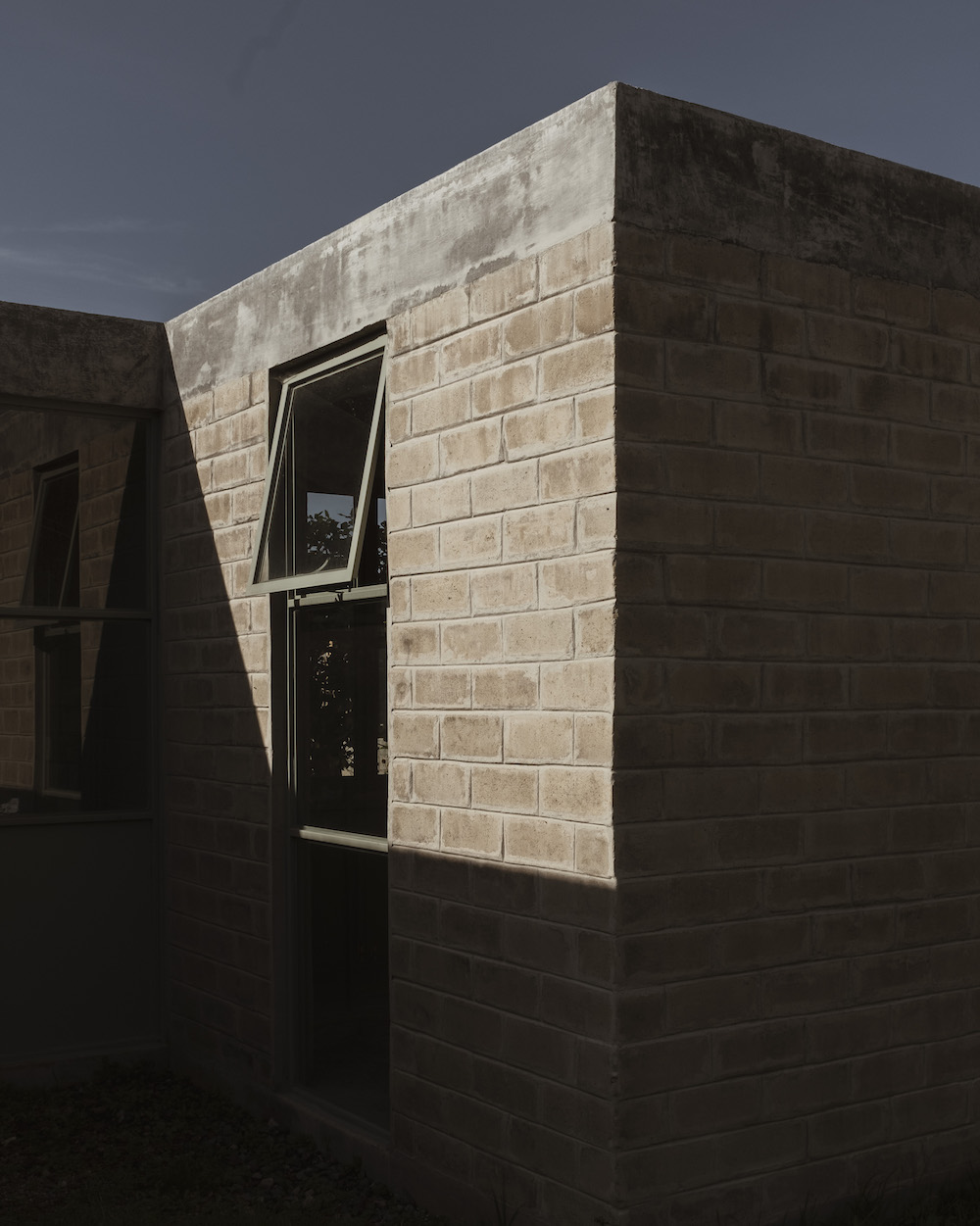 Even though the Boca Chica Hotel, the Siqueiros Studio, or the Eco Pavilion were her first forays into architecture, these works did not cement her vision. The creation of a Civic Plaza for the Lisbon Architecture Triennale, a fountain for the John Madejsky Garden in front of the Victoria & Albert Museum in London, and the trellis-encircled pavilion for the Serpentine Gallery challenged her to view the world through a different lens.
Close