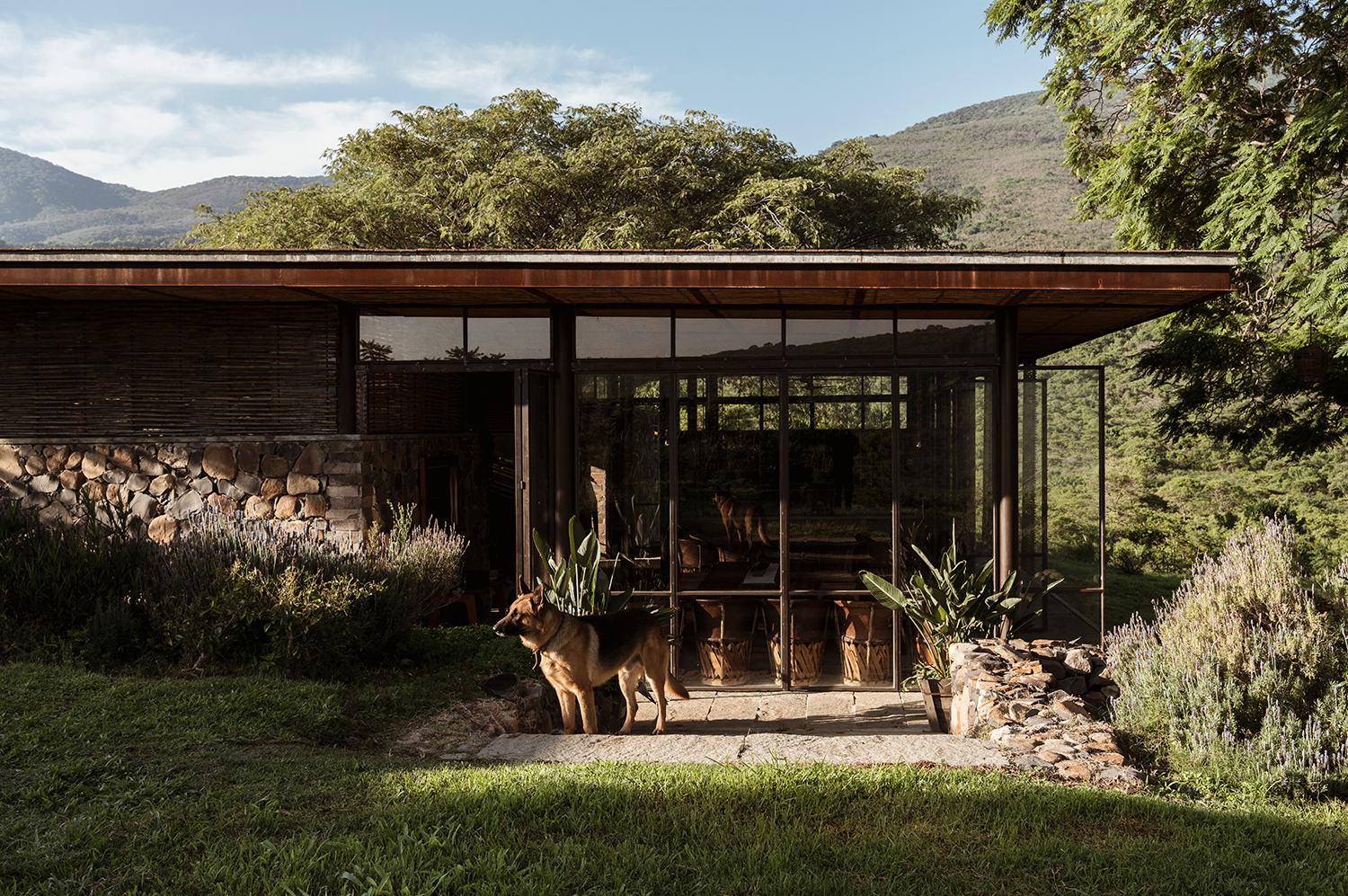 "It starts with the horse." Sitting on my deck in Los Angeles, Andres emphasizes, "for the client, it starts with the horse." The MO+G architects Andres Mayorga Garcia Rulfo and Leopoldo Oredain Ruiz Escoto have made a quick trip to LA from their homes and offices in Guadalajara and have stopped by to talk about their recent project El Divisadero.
El Divisadero, roughly translated as "a place to perceive", is a 3-building compound in the countryside of Jalisco: stable and a home with separated social/private spaces, that are placed in relation to each other and to the features of site and sun.
Indeed, there is something almost cinematic in the actual design of El Divisadero—not the self-consciousness that it would look great on film (which it does!) but with its attention to the narratives of lives (both human and equine) that will be shared there. More mise en scene than blueprint, the architecture expresses the location, the sequence and rotation of spaces, the texture of traditionally crafted surfaces, and always the unifying sense of light (controlled through orientations, shifting axes, filtering). A wide basin held by mountains, the dark cool touch of stonework walls, the silhouette of Cerro Viejo, the intense western exposure screened by floor-to-ceiling panels of woven river bamboo. 
Close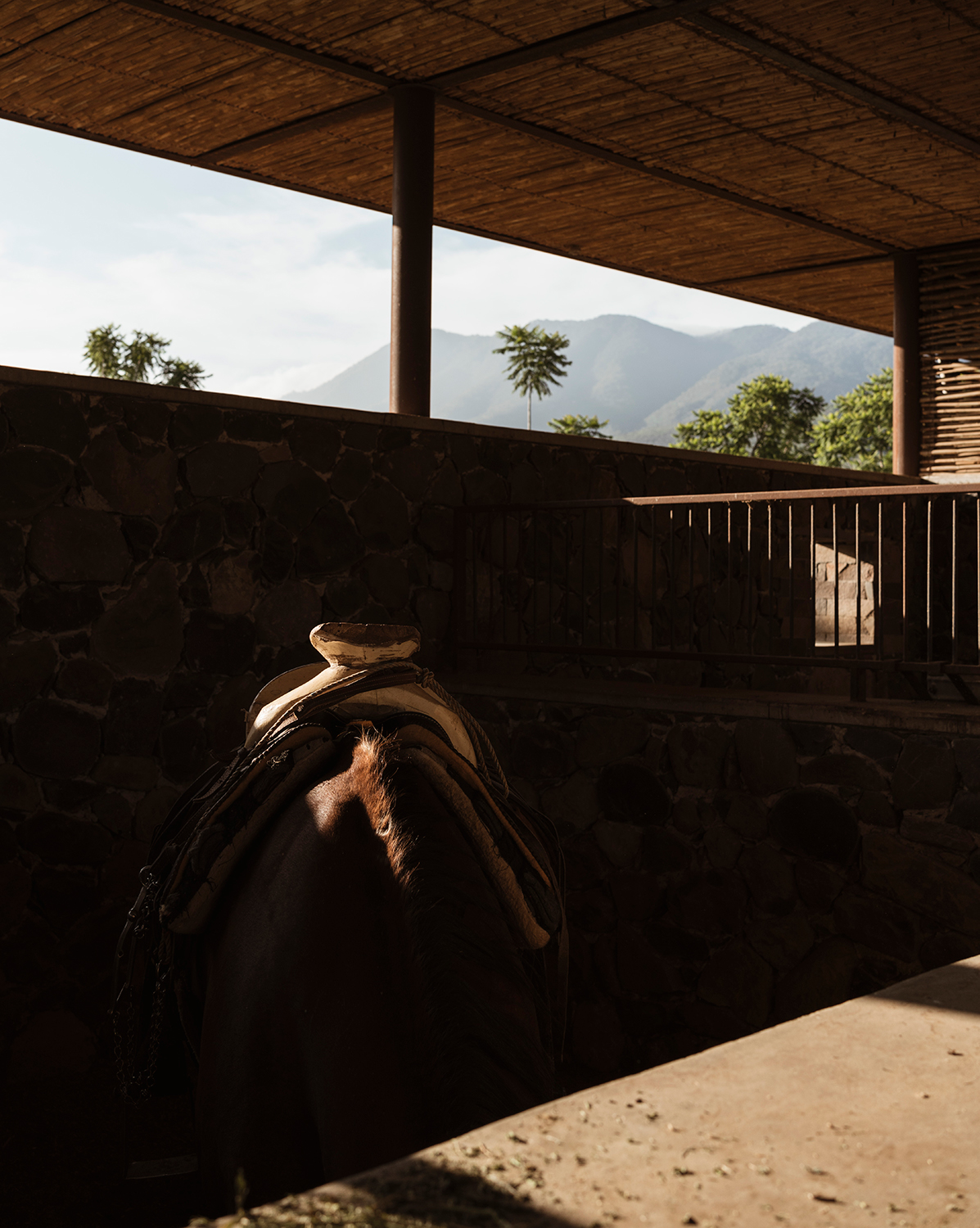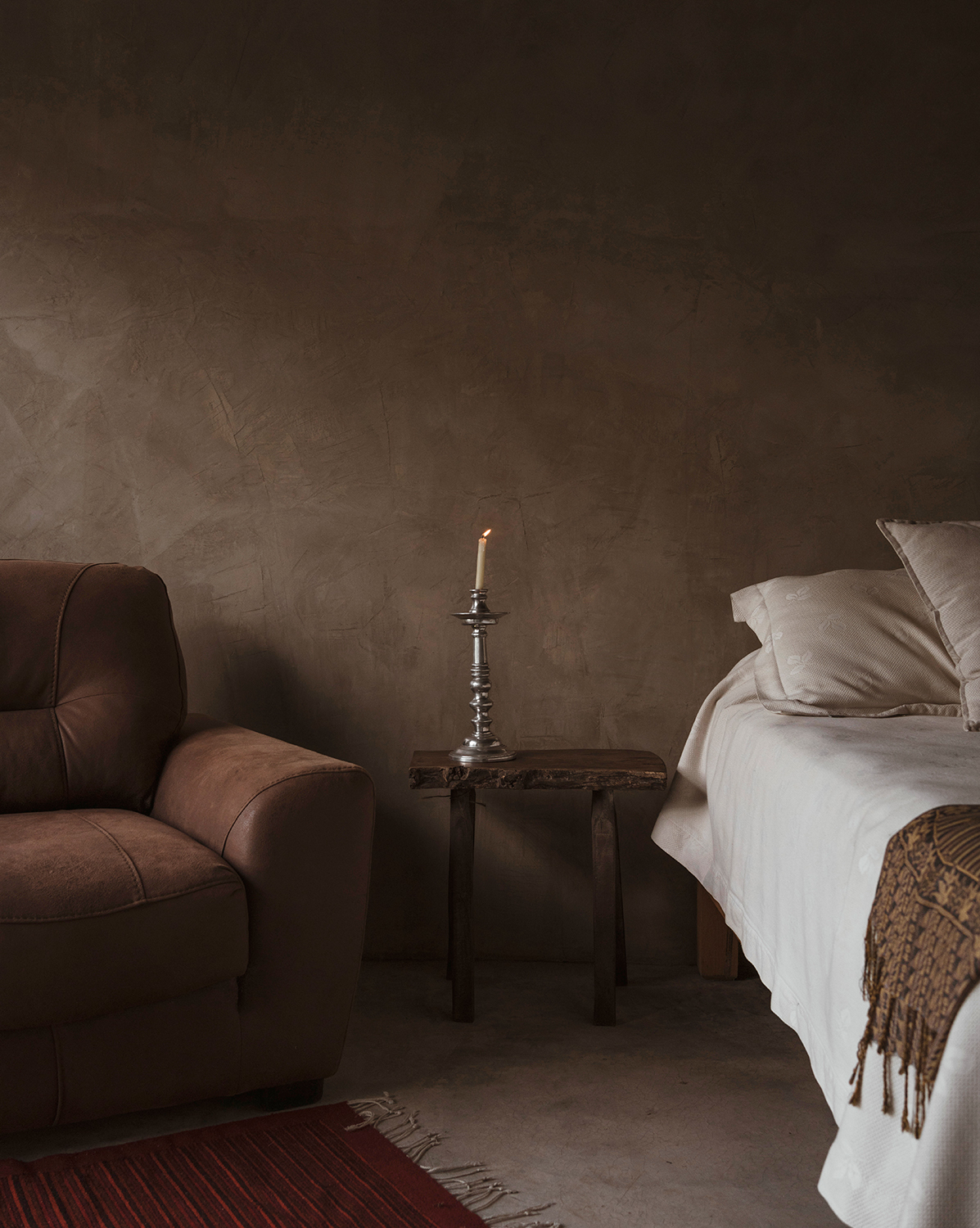 The architects seem to have almost directed, rather than drawn, a plan, working with the client and gathering a production team of contractors and fine artisans. The story is here in the architecture, brought to bear with MO+G's design expertise, contemporary aesthetics, respect (but never nostalgia) for local building and craft traditions, and even with intuitive knowledge (Andres grew up in a ranching family).
Close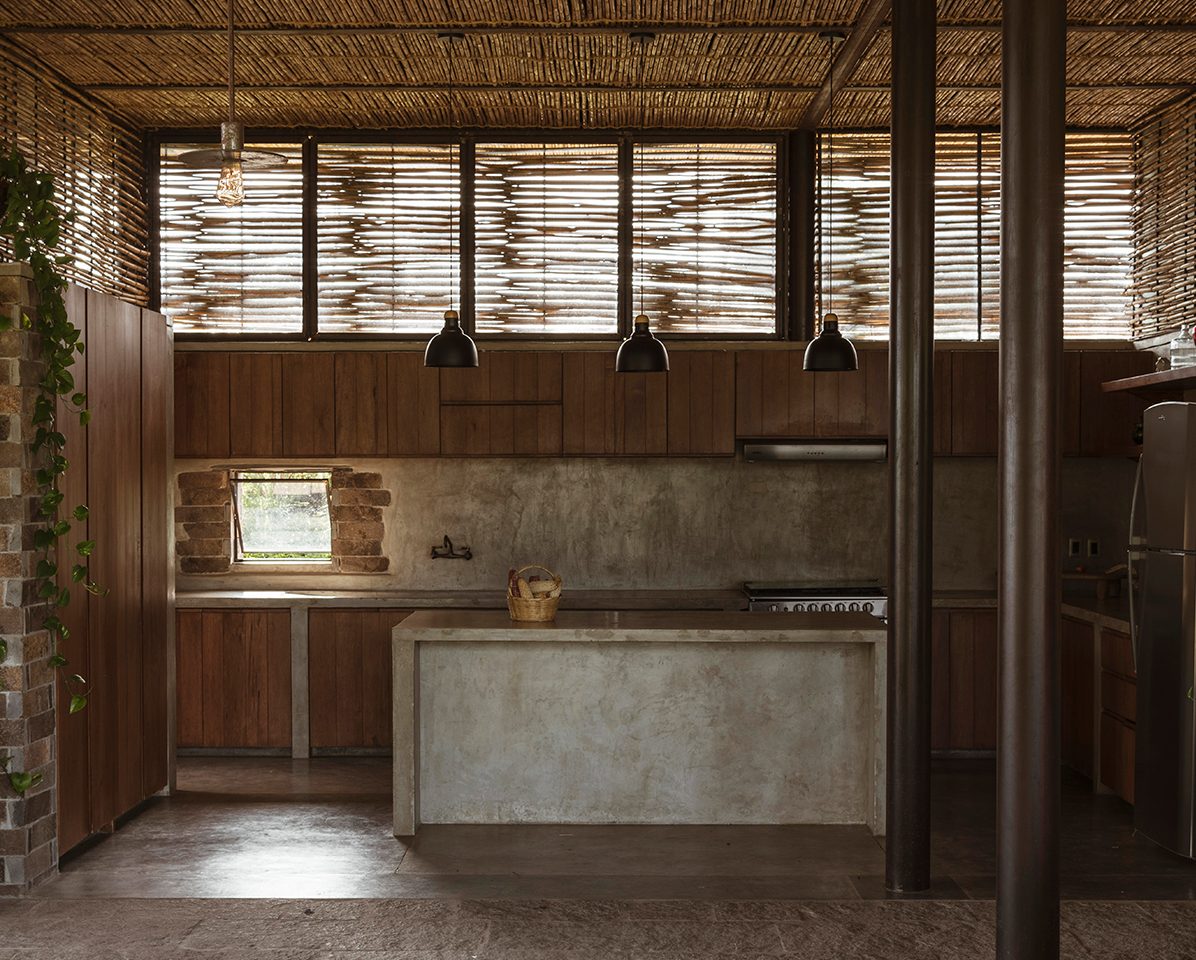 The more we talk, our conversation makes me think of querencia—which
I (not a Spanish speaker) understand as a deep and enduring sense of home. Not to dominate the landscape in the way building on ridgetops does, but to find that spot from which one can feel strong and safe within the land. The site's hollow, the magic of arboreal triangulation, the "animal" power of scale, the stone quarried from this earth and invested with human labor, and a respect for how time passes both through the building materials (steel that will rust) and is sequenced into the construction timeline (starting with the stable to work out ideas) all
invest El Divisadero with querencia.