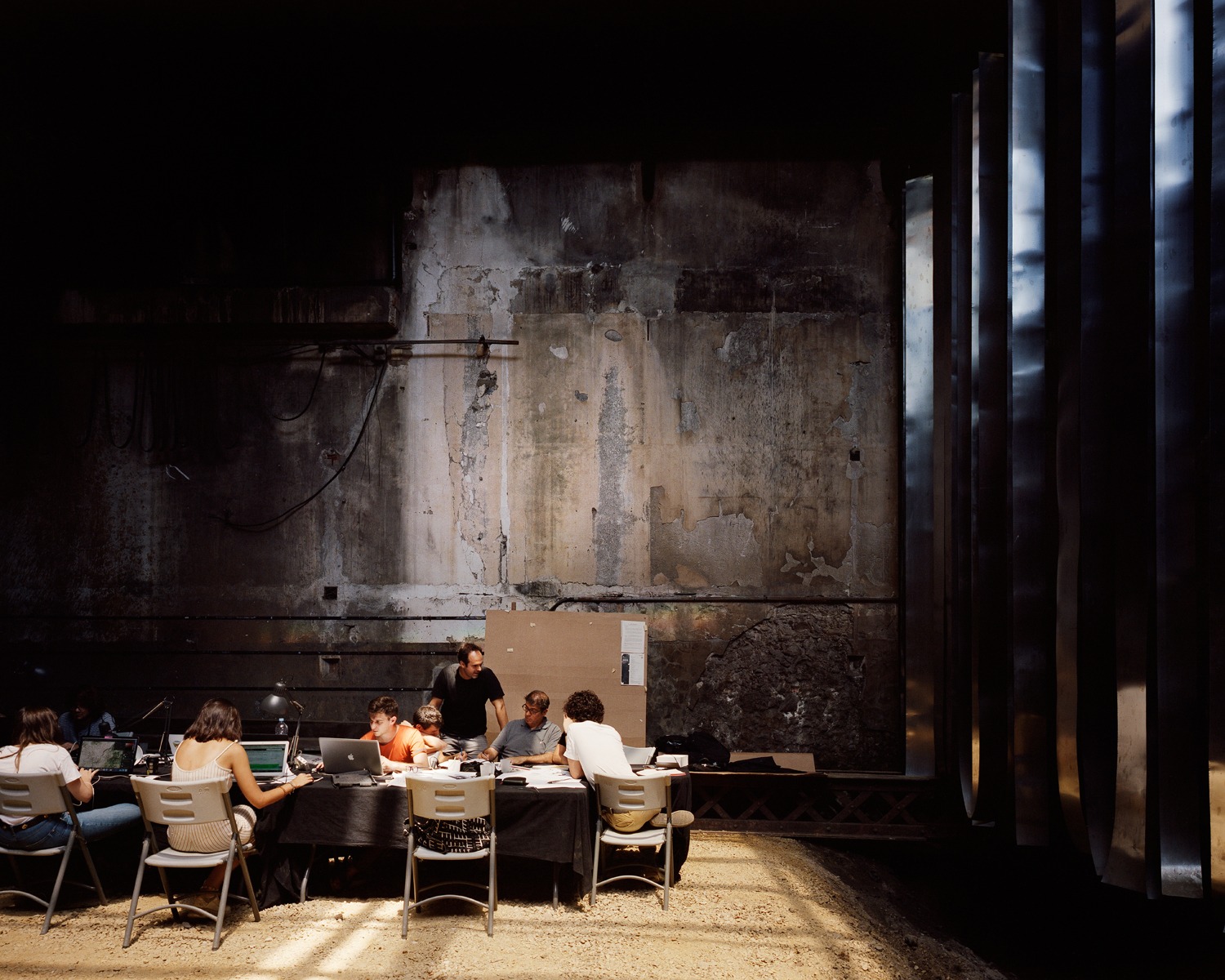 The second day of the RCR Summer Workshop begins with a project review. The various Architecture and Landscape working groups, one of the four creative workshops offered this year by RCR Lab·A and RCR BUNKA, present their projects to a group of outstanding experts: Rafael Aranda, Carme Pigem and Ramon Vilalta, founders of RCR Arquitectes, and winners of the 2017 Pritzker Architecture Prize.
The setting is one in which nothing is taken lightly. Groups are gathered around tables, they talk in whispers, the atmosphere is restrained. The respect they have for everything around them borders on reverence. Despite this, someone asks for yet more silence. This is when the projects are finalised before being handed for review. It seems that everyone is clear about what they have to do. The cans of soft drinks and the take-away food boxes indicate the high standards demanded; no one has come all this way just to waste time.
Close

It is early in the afternoon on a Monday in July. Notebooks are used as fans in the stifling heat of these scorchingly hot days. And yet, in the midst of all this activity, birdsong can be heard. A kind of musicality from the outside world that drifts into the Barberí Space, an old artists' foundry that today houses RCR's headquarters and its creative laboratory. It is here, in these special surroundings, that the 76 participants of the Architecture and Landscape workshop aim to absorb a unique way of working and the creative philosophy of this internationally esteemed studio.
Read more in Issue No. 12.
Close